1. Full-On Farm Honeymoons
The most unexpected honeymoon trend: booking volunteer trips through farm owners on
Airbnb and Help Exchange. If you're not quite that adventurous but still intrigued, consider a resort that will give you the same farm-to-table, helping-hand vibe without the callouses and blisters.
Where to Go: Try Kittitian Hill in St. Kitts, West Indies, located on a 400-acre organic farm. Wood crates placed in each guesthouse encourage guests to pick their own fresh fruit, while foraging tours of the grounds (complete with a cooking class and communal dinner) round out the farm stay.
2. Romantic Road Trip Honeymoons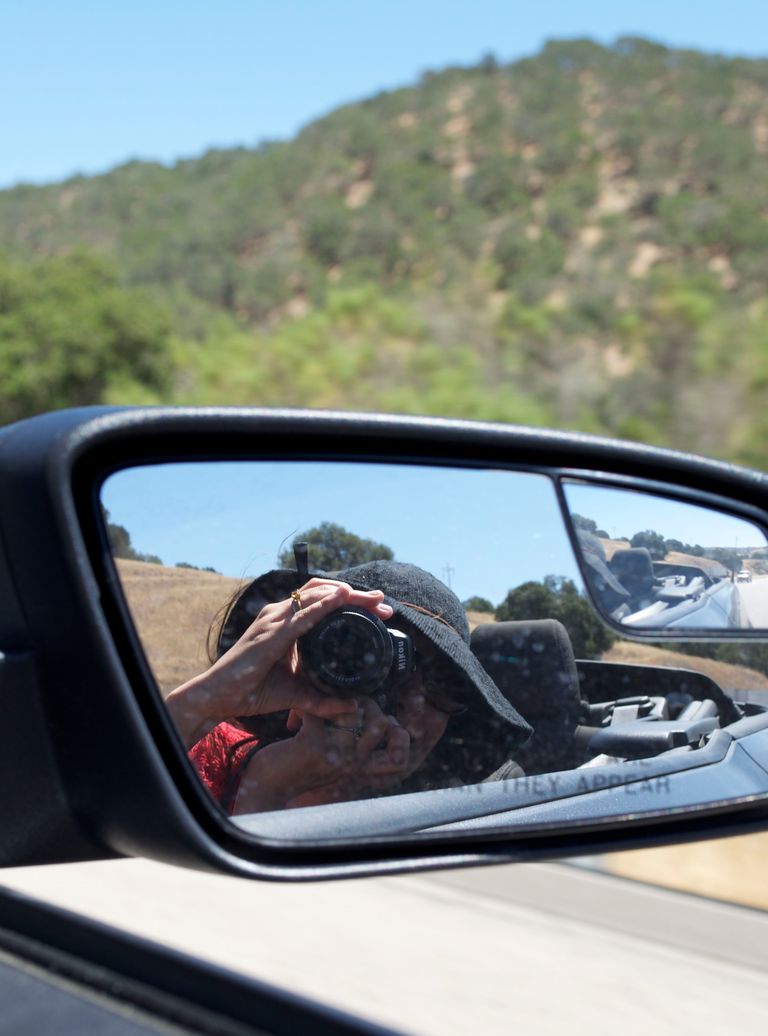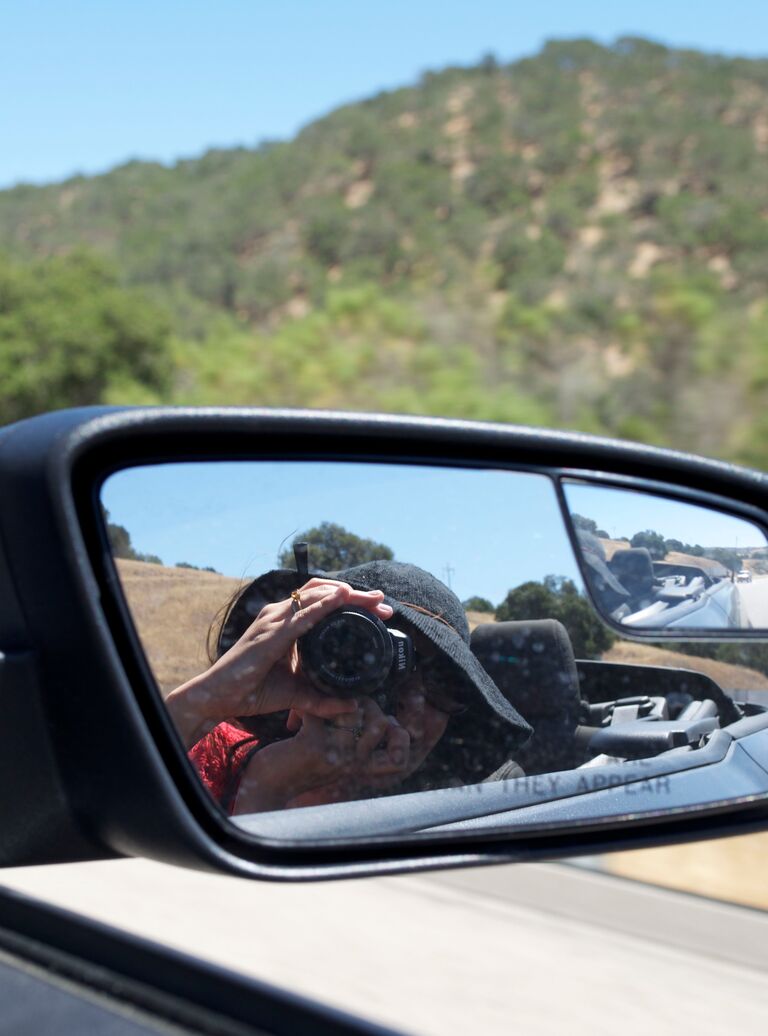 What's more romantic than the open road? The new postwedding road trip is just as freeing and fabulous as the cross-country trip you took postcollege (or wished you had). But the new trend is toward luxury accommodations and adventurous activities, like surfing the California coast or hiking through the Grand Canyon.
Where to Go: Drive along Big Sur on the California coastline, tour the historic town of Carmel (and play golf at one of its internationally renowned local courses) and experience the scenic views (think: towering cliffs and crashing surf) of the Pacific Coast Highway. Or tour Las Vegas and Utah's Zion and Monument Valley, where you can experience a little glitz (aka The Strip) and a whole lot of natural wonders, including the secluded trail through red sandstone walls that rise thousands of feet high at Zion National Park. On the East Coast, start in Boston where you can catch a ball game at historic Fenway Park and explore Beantown bars, then drive north to Portland, Maine, and putter around the galleries and boutiques in this artsy town. From there, head to Bar Harbor, Maine, home to the rugged islands of Acadia National Park, and go whale watching.
3. Intimate Boat Trip Honeymoons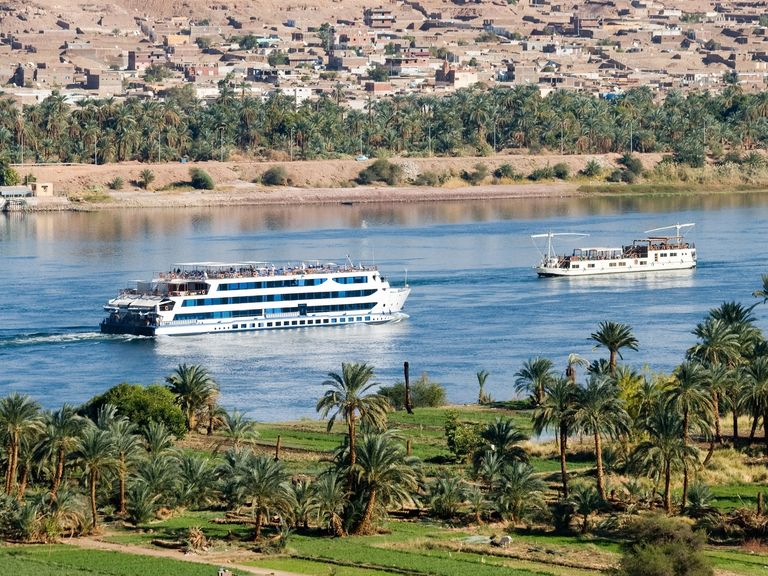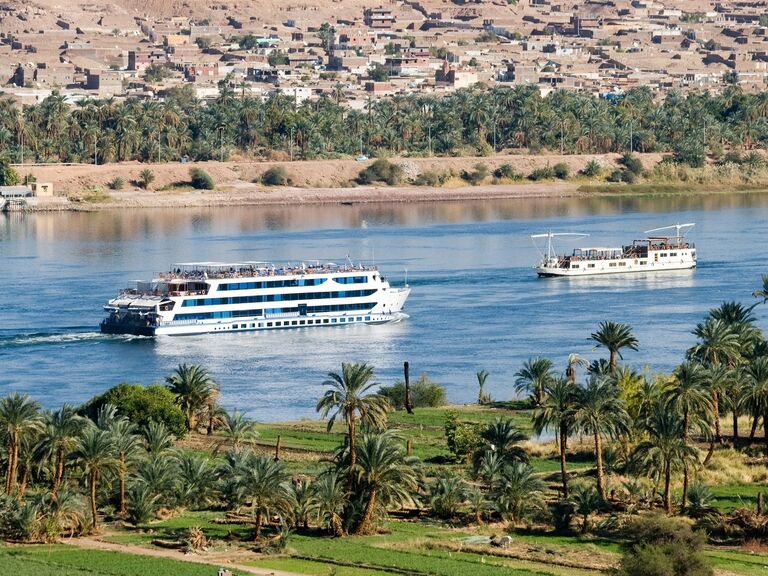 If the word "cruise" gives you nightmares about ships crowded with long buffet lines filled with families, we hear you — but they're not all like that. Smaller luxury vessels (with less than 100—or even 50—passengers) are a fun alternative to the typical honeymoon, and they have a completely different feel to a ship with hundreds or thousands of travelers.

Where to Go: The Oberoi Zahra is a weeklong luxury cruise on the Nile River. With Egyptologists on board to explain the country's fascinating history, as well as four massage suites, this voyage is equal parts educational and relaxing. Or sail the Mediterranean or Caribbean with the smaller ships in the fleet from Seabourn, a cruise company know for its gourmet dining options (a typical menu includes upscale dishes like Dover sole served with warm caviar cream butter).
4. Two Honeymoons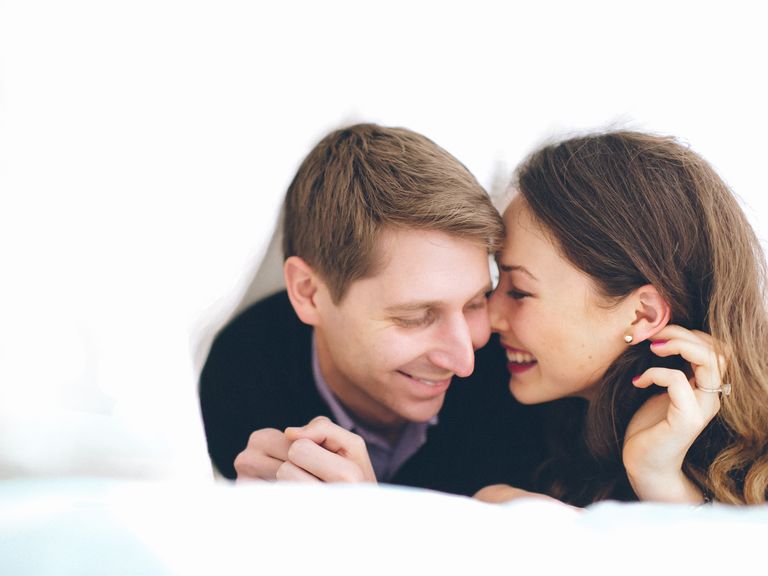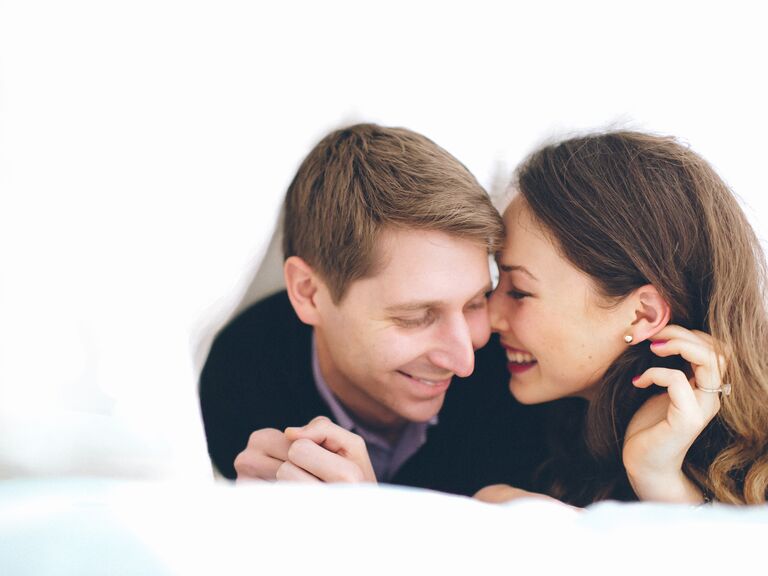 More and more couples are taking a shorter (and usually less expensive) mini-moon right after their wedding and a larger trip a few months later. This is a great option if wedding planning hasn't left much room in your budget (or in your vacation days).

Where to Go: A mini-moon can be anything you want it to be. For some, that might be exploring a domestic locale, like Jackson Hole, Wyoming, for summertime white-water rafting or hiking. For others, it might be as simple as a few nights at a local hotel with an amazing spa (think: couple's massages, candlelit dinners and room service).
5. Seriously Adventurous Honeymoons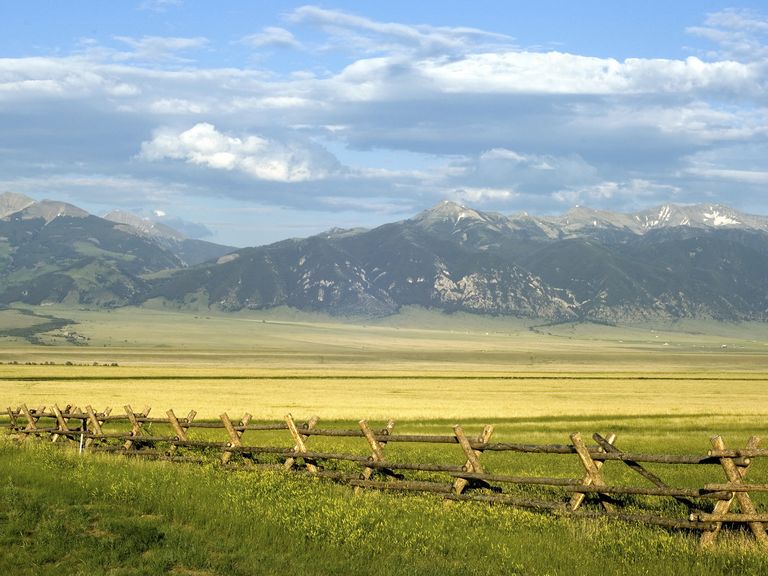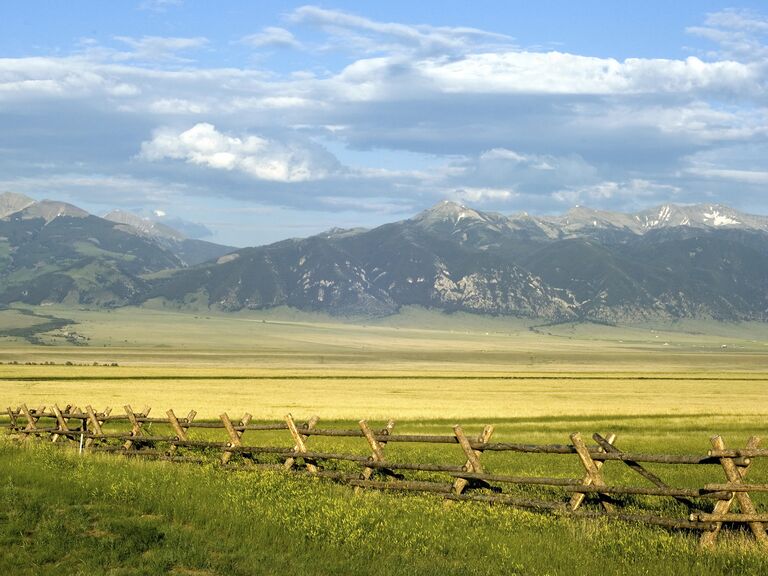 If reaching for the sunscreen is your idea of exertion, this one probably isn't for you. But if you're an active twosome, an afternoon of surfing monster waves, rock climbing on sheer cliffs, camping in a rain forest or four-wheeling over rugged terrain may be the perfect way to spend your postwedding week.

Where to Go: Head to the Galapagos Islands, Ecuador, for island-hopping and hiking among tortoises, sea lions and pelicans. Or visit Greenough, Montana, for cattle driving, fly-fishing and getting in touch with your inner cowgirl or boy.
6. Foodie Honeymoons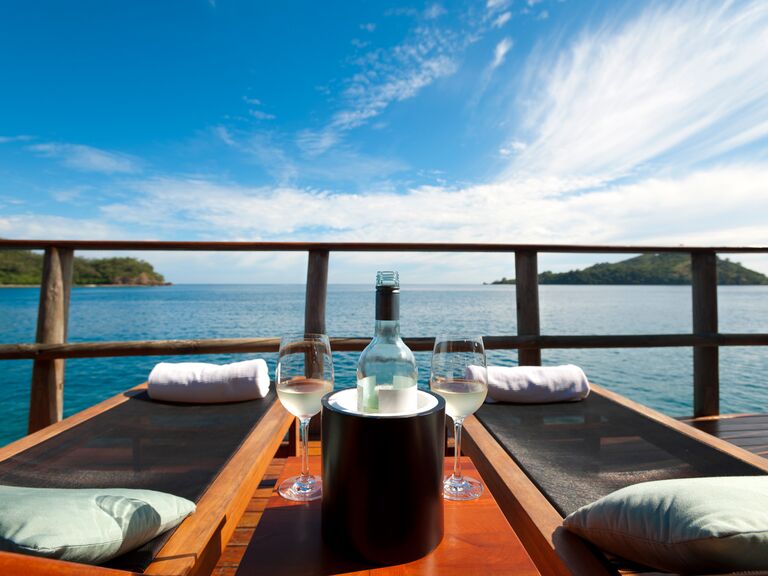 You can blame the current obsession with
Top Chef for the fact that couples are literally planning their whole honeymoon around where they'll have their next meal. We're talking about a seriously memorable culinary experience — with 12-course tasting menus, wine bars with a well-versed sommelier and a market with the freshest local produce.
Where to Go: Paris, obviously! If food is your thing, Paris is your place. Specifically, L'Atelier de Joel Robuchon, where you can taste small, tapas-style portions of the classics (like foie gras) concocted by one of the top chefs in the world. If tequila is more your style, make your way to Mexico, to the Agave Azul Sushi & Tequila Bar at the Rosewood Mayakoba resort in the Riviera Maya region. Here, the resident tequilier can walk you through more than 100 premium tequilas at one of their weekly tastings, served with lush mangrove views and lively Asian-inspired dishes, like Kobe beef marinated in ginger and lemongrass.
7. YOLO Honeymoons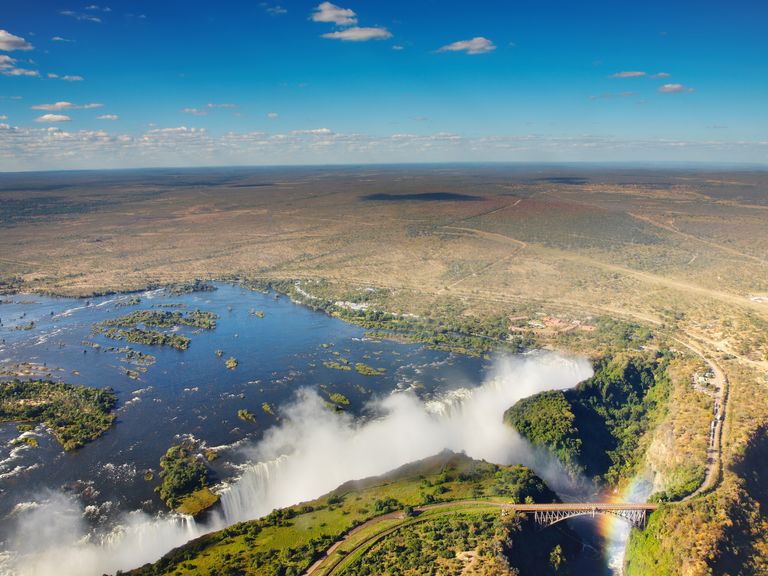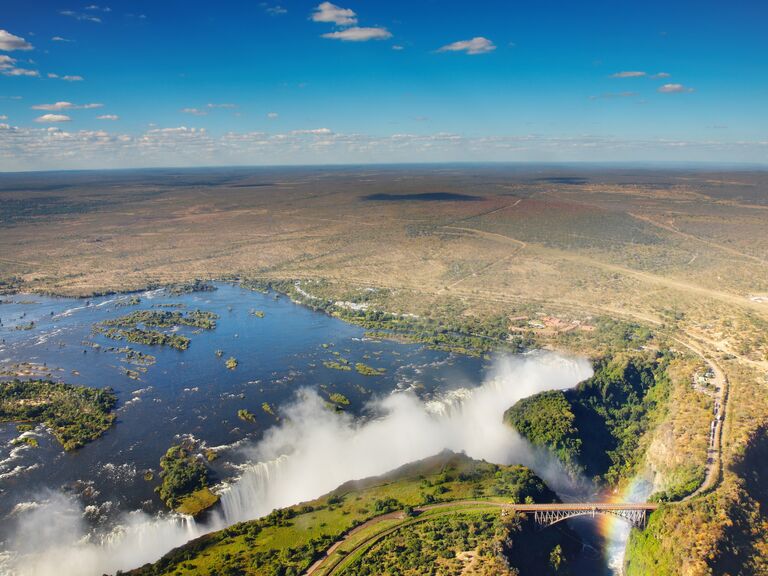 Yeah, you read that right. Maybe it's a sign the economy is finally bouncing back, but travel agents are reporting that they're seeing longer, more exotic and more expensive trips to YOLO destinations like Bora Bora, Thailand, the Maldives and Bali, Indonesia. We've also heard about couples taking months off, instead of weeks, and hitting several countries in one trip.
Where to Go: In Zambia, see the largest stretch of falling water on the planet — the thundering Victoria Falls. Go during the dry months — between May and mid-November — to swim in Devil's Pool at the top. You'll feel like you're about to fall over (in the best possible way). Or head to Bora Bora in the French Polynesia where you'll find thatched-roof, overwater bungalows, not to mention lagoons and swirling schools of colorful fish. Nicole Kidman and Keith Urban celebrated their marriage at St. Regis Resort Bora Bora, where they had access to a romance concierge who could saber bottles of champagne on their terrace at sunset — and you can too.
8. Volunteer Honeymoons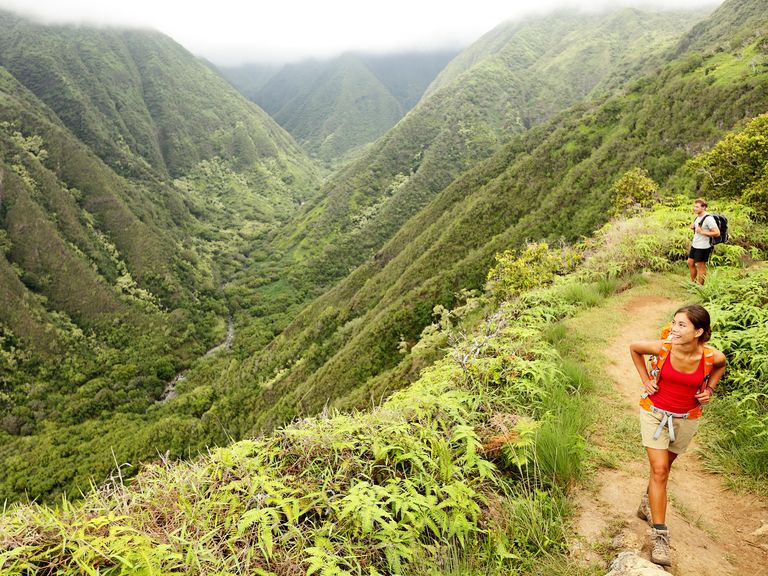 Green trips have been trending for a while, and now, more newlyweds are carrying that same do-good attitude even further by adding volunteering to their itinerary. Whether you're feeding the homeless or building a community garden, doing good together will bring you closer.

Where to Go: The Ritz-Carlton recently started Give Back Getaways, where you can donate a half day of your time doing charity work, from feeding endangered blue iguanas on Grand Cayman to renewing native plant life in an African forest.
9. River Cruise Honeymoons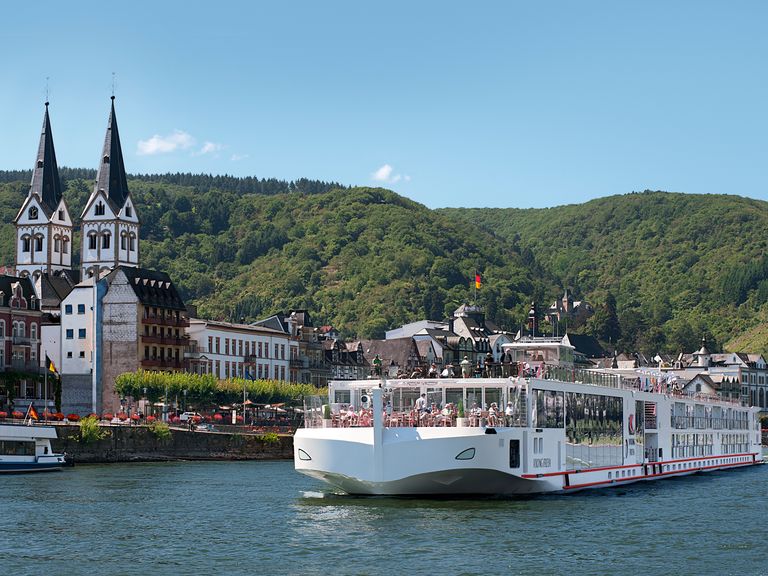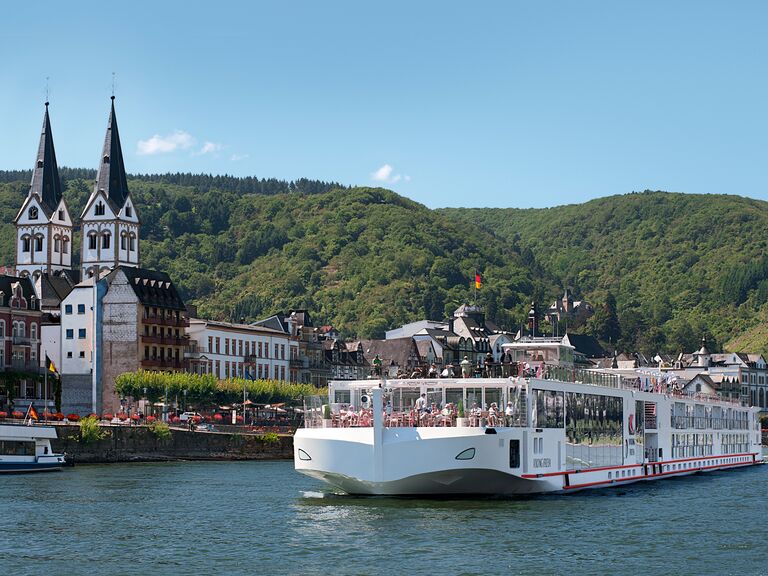 These inland cruises have all the conveniences of an ocean cruise (maximum sightseeing with minimal effort) but with a serious cool factor—and smoother sailing. If you're interested in exploring China, hop on a trip from the Yangtze River from inland China to Beijing to see the Great Wall and Tiananmen Square. Or travel from Budapest, Hungary, to Vienna on the legendary Danube River. Bonus: You don't have to worry about stopping to ask for directions in a language you don't speak.

Where to Go: Viking River Cruises takes travelers on all-inclusive trips in Europe, Asia and Egypt, and just added 18 brand-new vessels to its fleet. On its eight-day cruise through France's Bordeaux region, you can blend your own cognac, hunt for truffles, harvest oysters and toast each other with (of course!) a lovely Bordeaux.
10. Eco-Tourism Honeymoons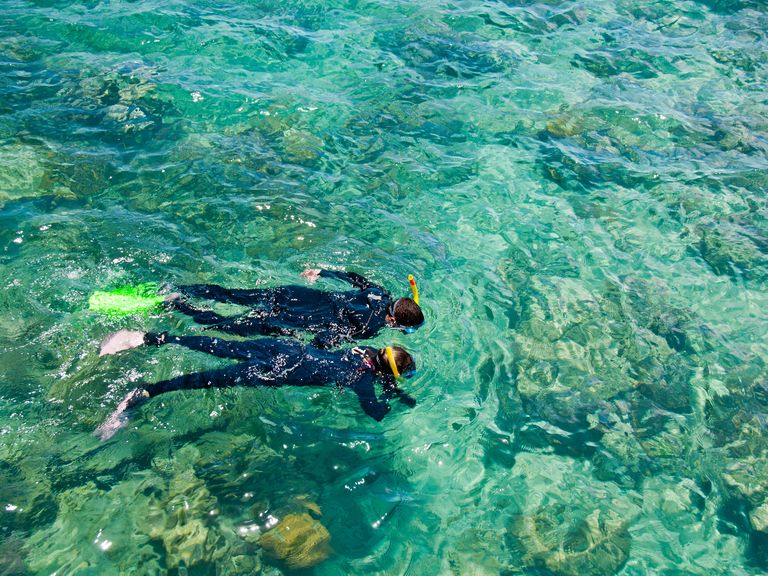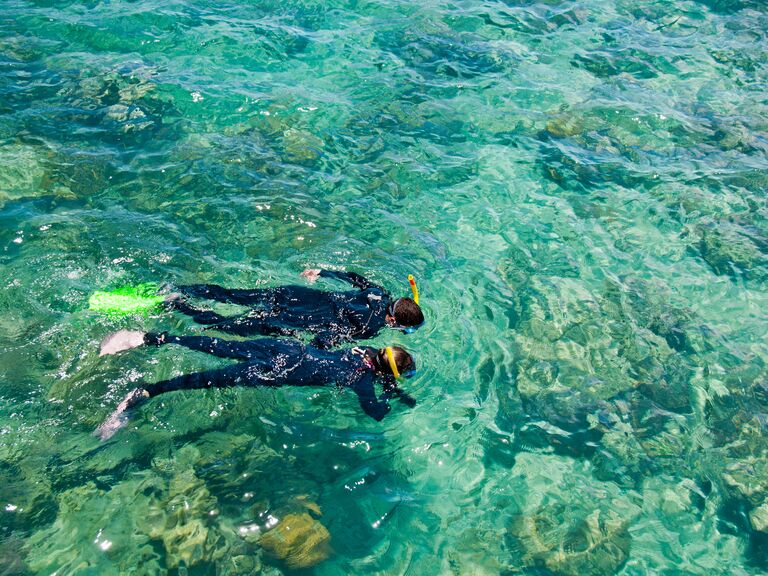 Whether it's making a minimal impact on the surroundings, serving local fare in their restaurants or using solar power to run their electricity, eco-friendly resorts have proven that going green can still be totally luxurious.

Where to Go: Head to Kingfisher Bay Resort in Queensland, Australia, to get up close and personal with kangaroos and wild dingoes on Fraser Island's white-sand beaches, as well as humpback whales on the nearby Great Barrier Reef—all without disturbing the beautiful, and delicate, ecosystem.