Whether you're seeking sophisticated simplicity or one-of-a-kind style, succulents are a great place to start. The thick and fleshy plants store water in their leaves, allowing them to thrive best in warm, dry climates. But beyond the botany basics, these textured beauties add natural charm all on their own or when blended in with your favorite blooms.
"Designing with succulents in personals, such as bridal bouquets, attendant bouquets and boutonnieres, are best because they'll be photographed and noticed more," says Christi Lopez, President of Bergerons, who says succulents work well with organic, rustic, garden, modern and contemporary themes. "You name it, succulents work!"
Not sure how to add succulents to your special event? Here are a few ideas.
1. Showstopping Backdrop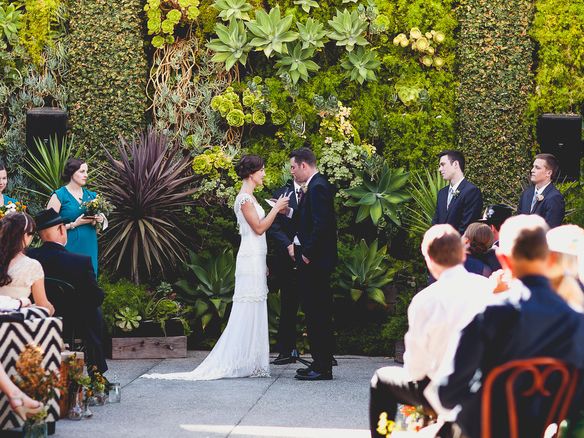 Take your greenery over the top with a ceremony backdrop starring succulents from floor to ceiling.
2. Plant Your Guests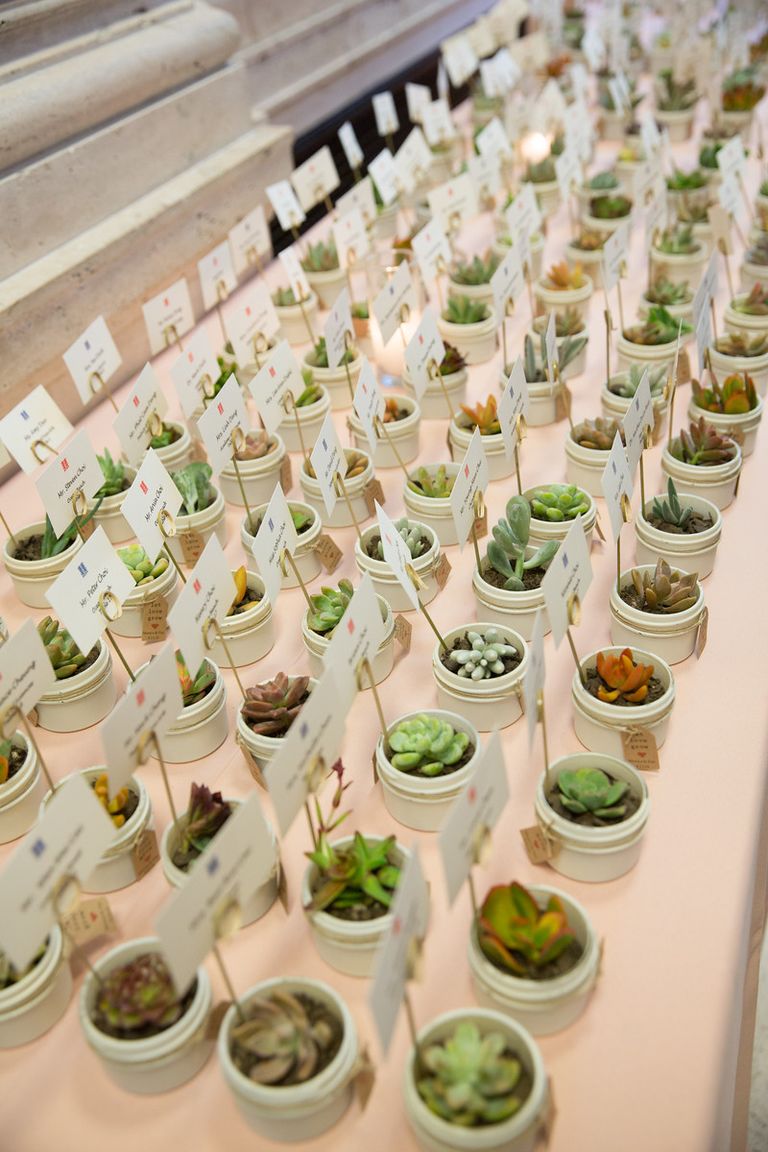 Combine your wedding favors and escort cards in one with small succulents to show your guests where to sit.
3. Mane Attraction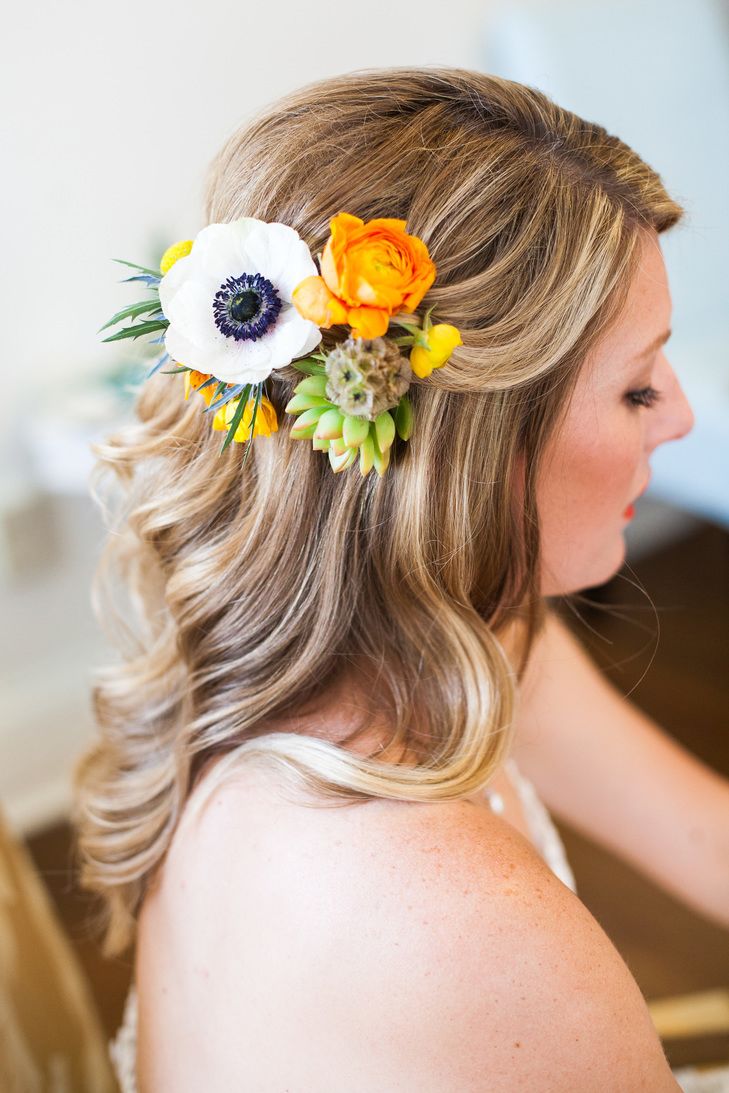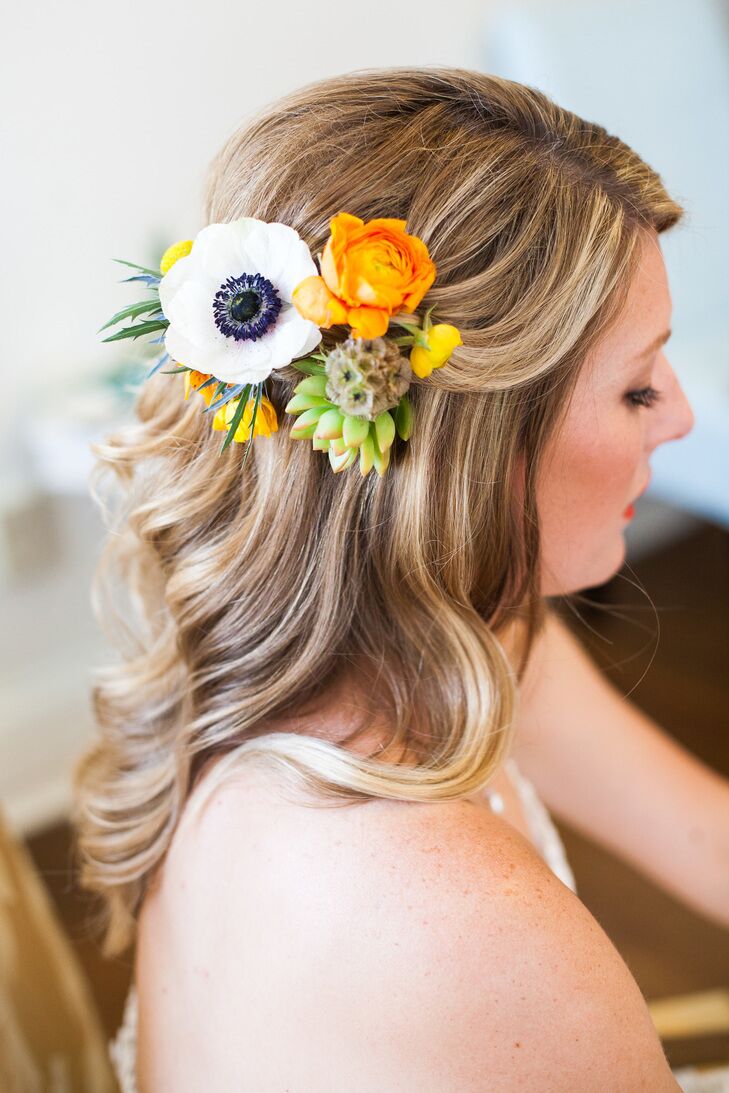 Loose waves are transformed into a striking 'do adorned by succulents and blooms used throughout the big day.
4. Best of Your Bouquet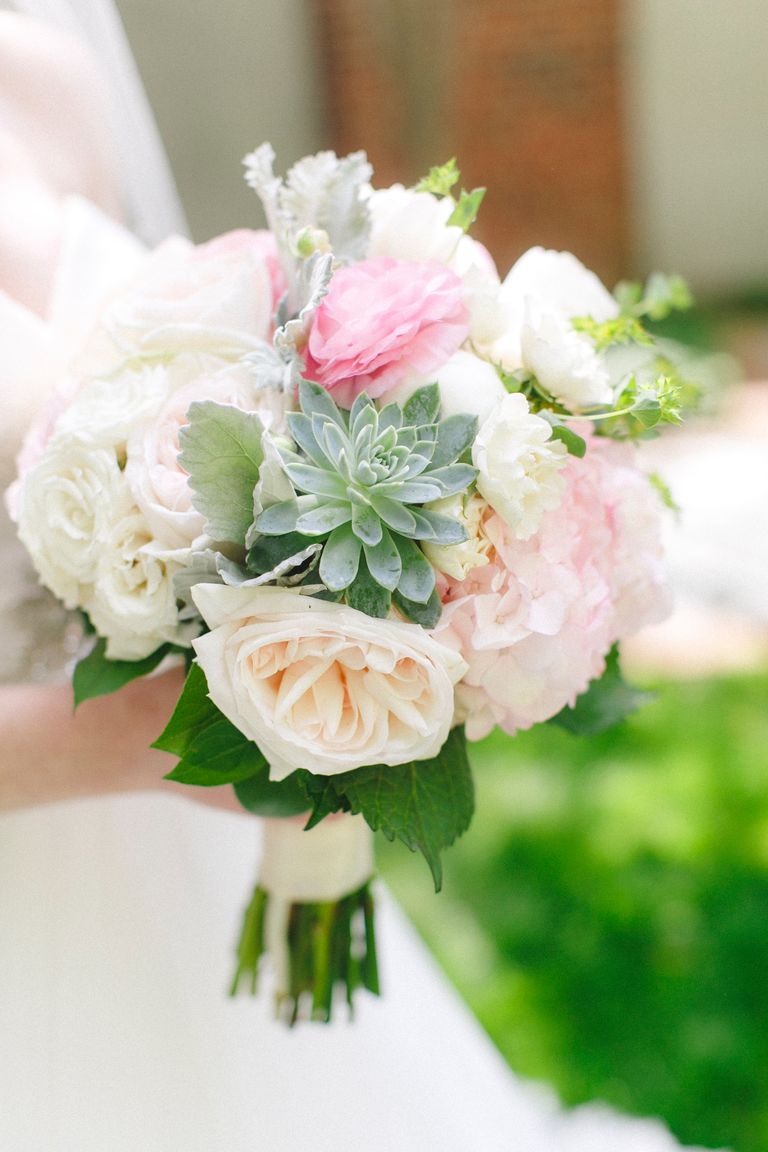 Stephanie Yonce Photography
Even small succulents amidst a bed of flowers can be stunning. "Succulents cost more than cut flowers, so using them as accents and focal areas in designs are best so that they shine," says Lopez.
5. Striking Simplicity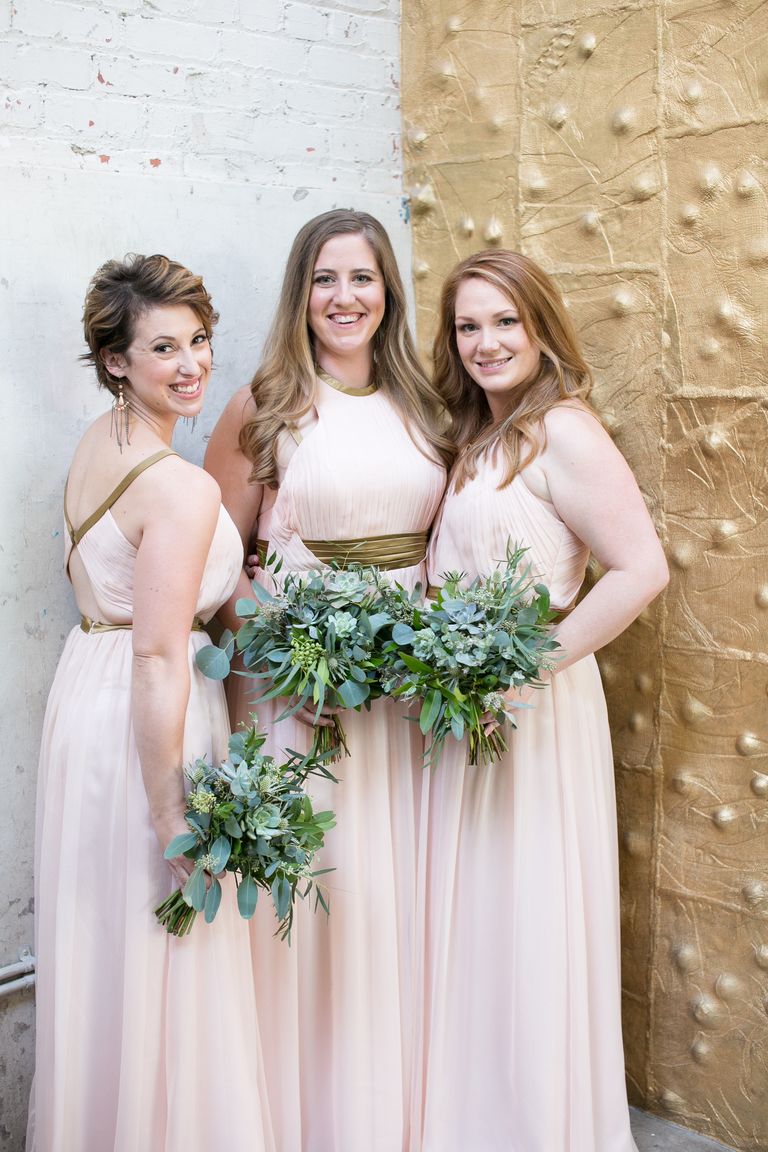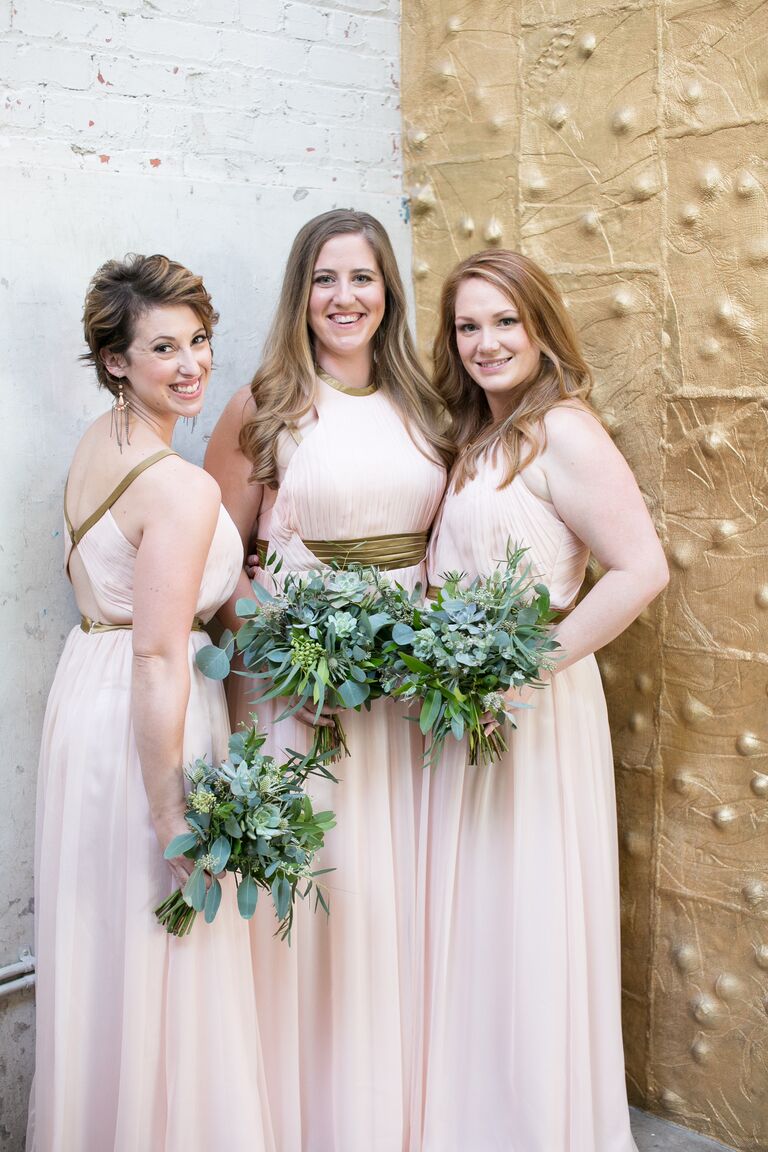 Kaysha Weiner Photography
Complement the beauty of your bridesmaids and their gowns with bouquets of monochromatic succulents and foliage.
6. Garden Art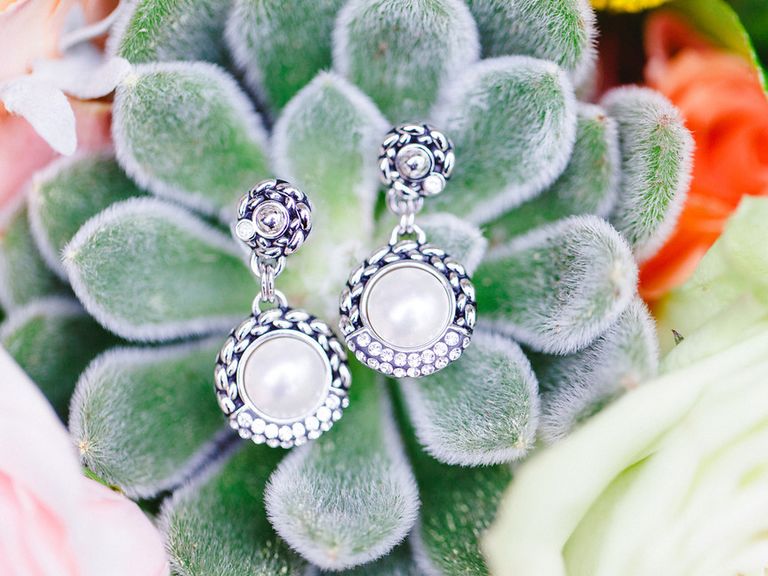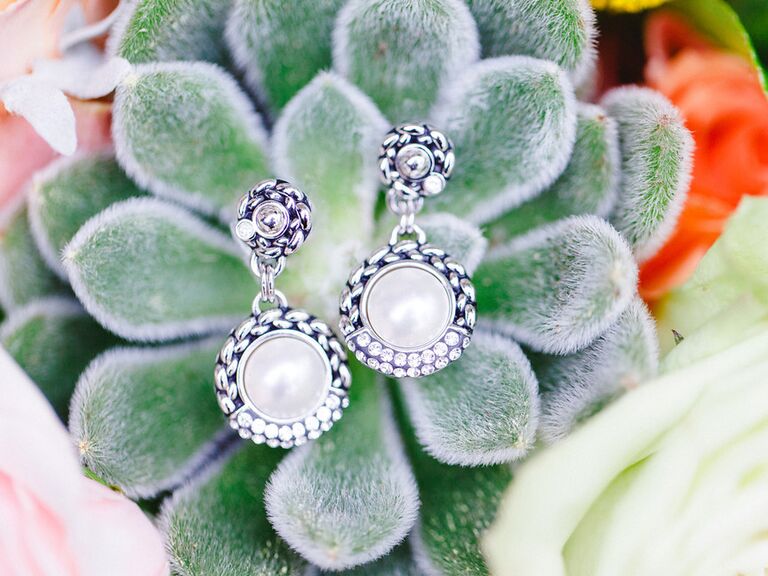 Stephanie Yonce Photography
It can be hard to capture little details like your jewelry in a full body photo. But when used as props, succulents can turn your accessories into lasting memories.
7. Blooms for the Boys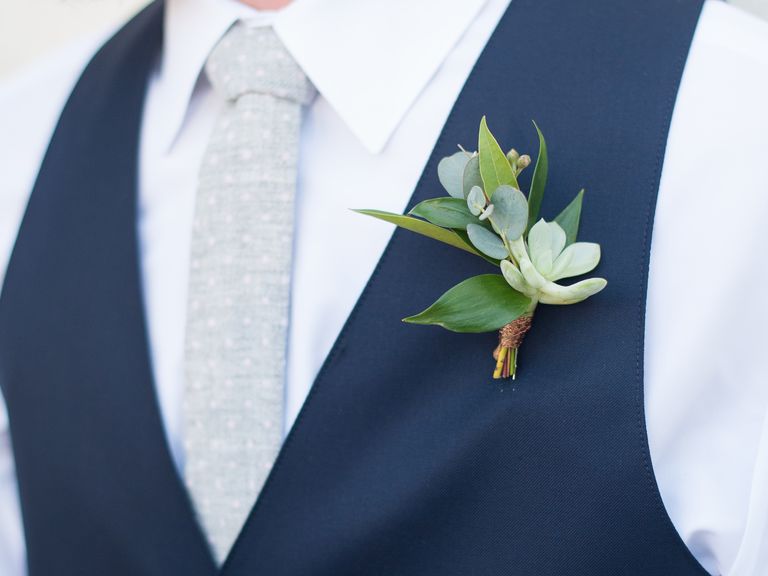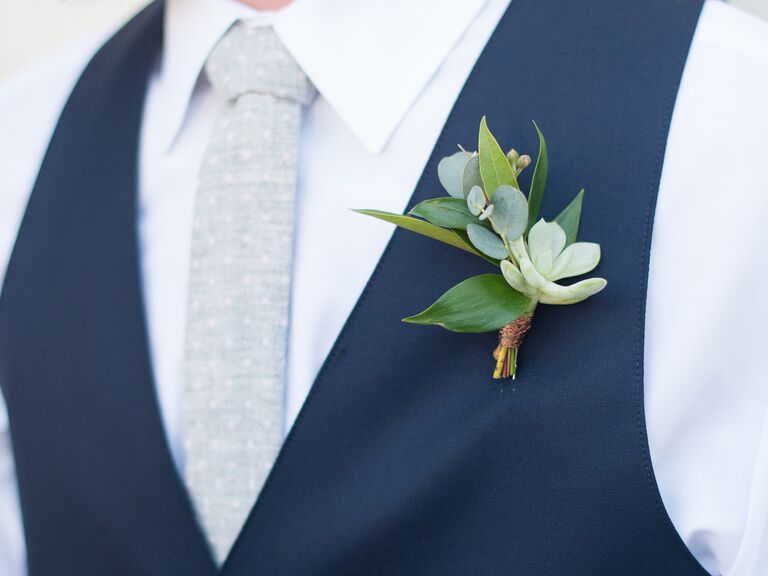 Kaysha Weiner Photography
Succulents make the perfect plant for a simple statement against classic menswear.
8. Dazzling Danglers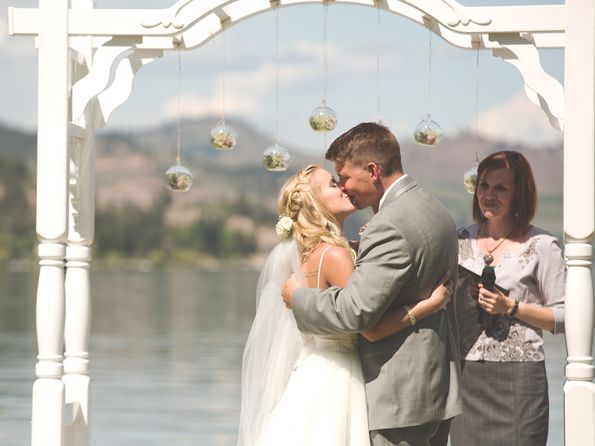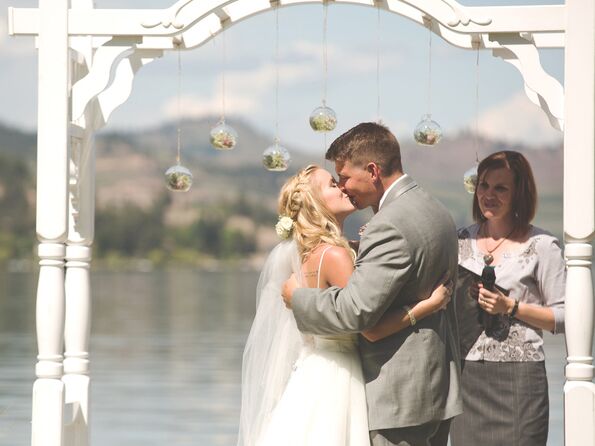 Brianne Adams Photography
Share your first kiss beneath an arch strung with glass terrariums filled with sweet succulents and baby's breath. "Also consider hanging them from a tall centerpiece with fishing line for the illusion of them floating, or decorative wire for a more contemporary look," says Lopez.
9. Desert-Inspired Dessert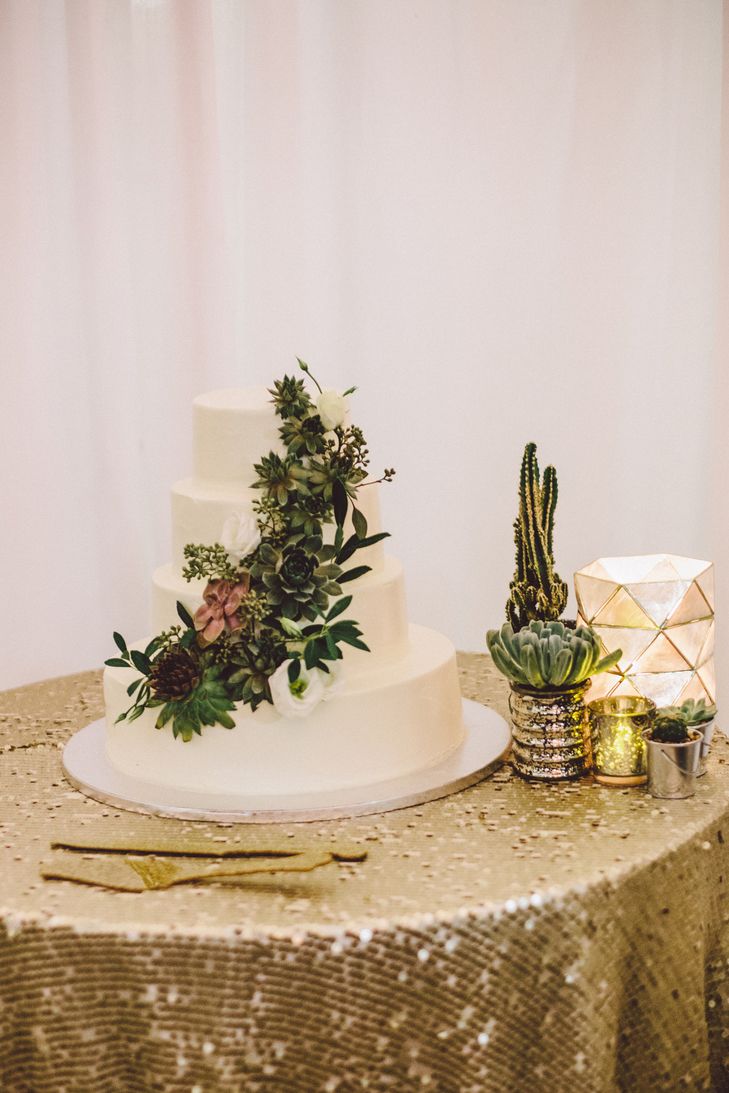 Loreto Caceres Photography
A cascade of succulents adds a desert detail to a traditional four-tiered white wedding cake.
10. Succulent Style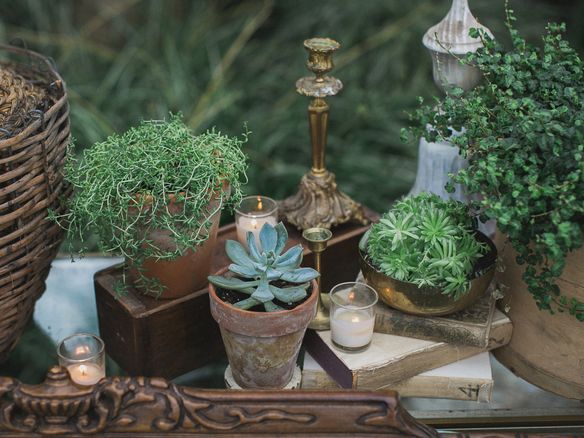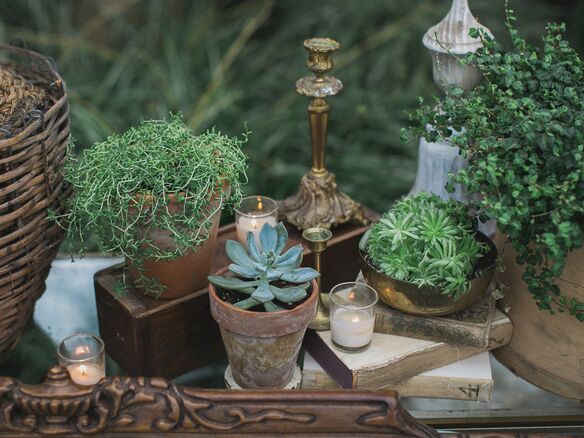 Bring your theme to life with dots of decor and small pots of succulents in vignette-styled nooks.
11. Sophisticated Centerpiece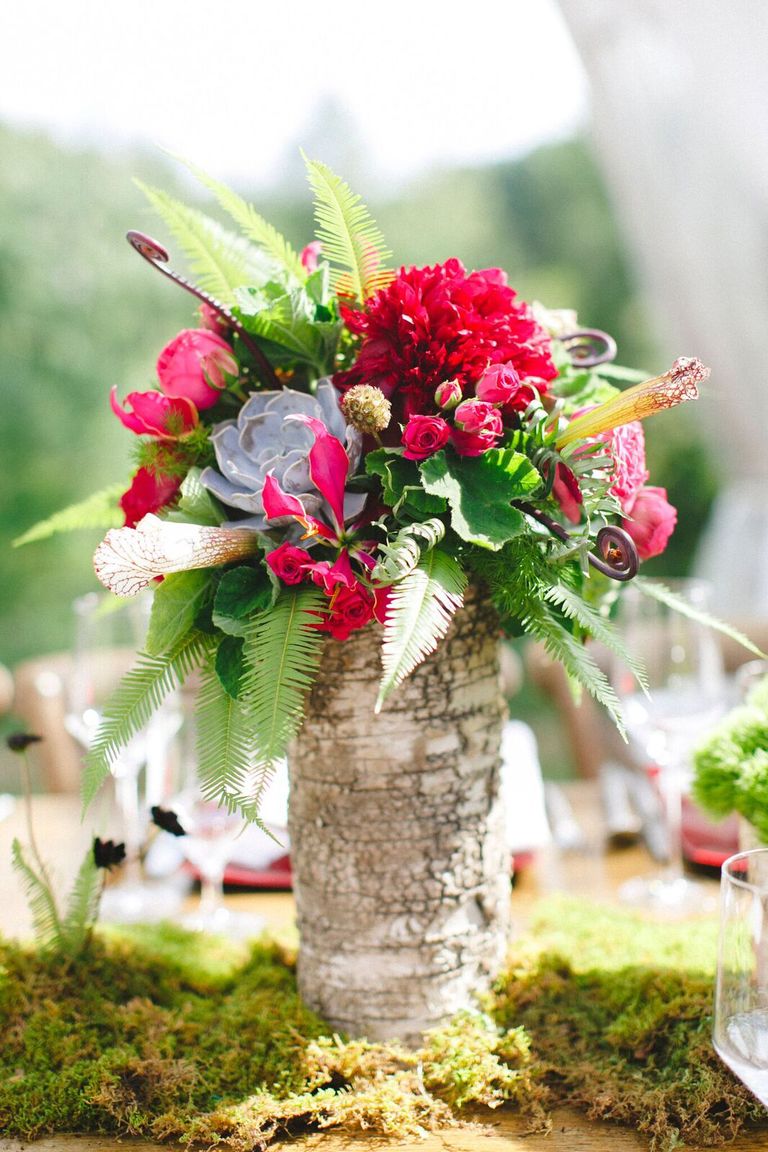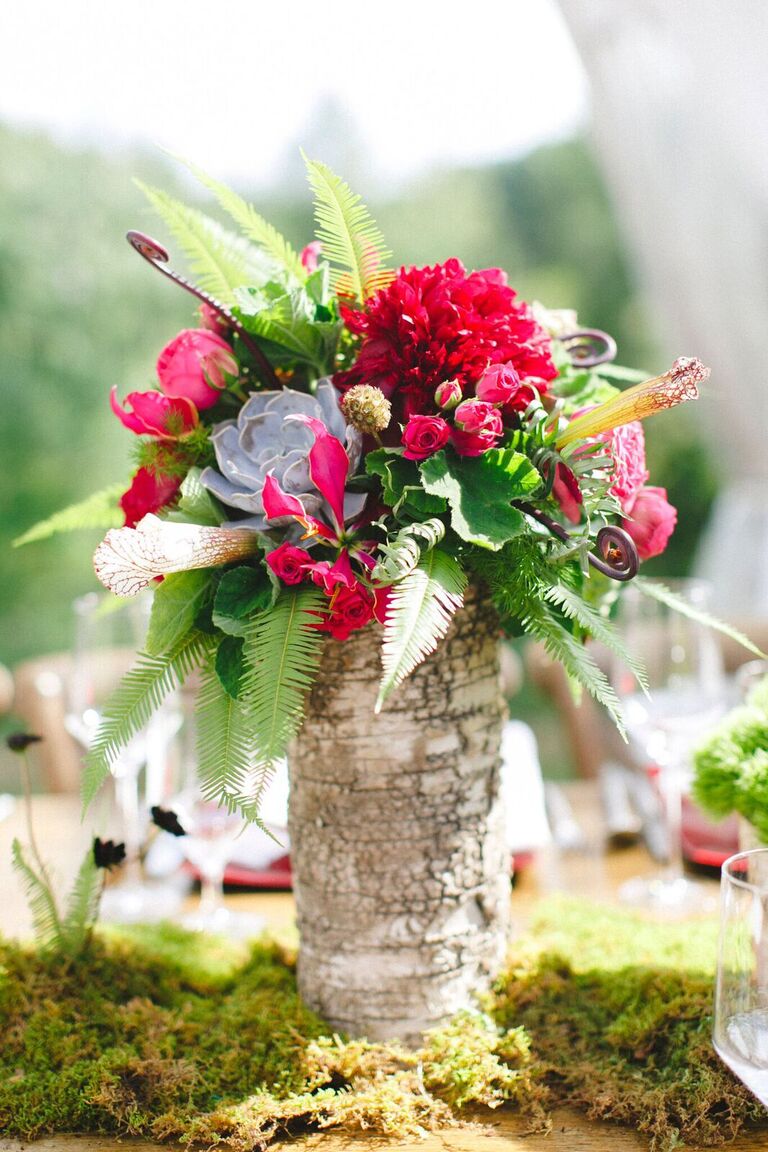 Photo by: Stephanie Yonce Photography
Succulents take texture to new depths when paired with bright blooms and fanning foliage for a tropical-inspired centerpiece.