We love wedding signs because they're multifaceted: Not only will they serve as chic décor at your reception, but you can take them home with you after the fact for a nostalgic reminder of the best day of your lives. Perfect, right? So if you're having writer's block for what you should put on yours—whether it's on a mirror, a chalkboard or a marquee—find our favorite inspiration below. 
1. I promise to love you every day of forever.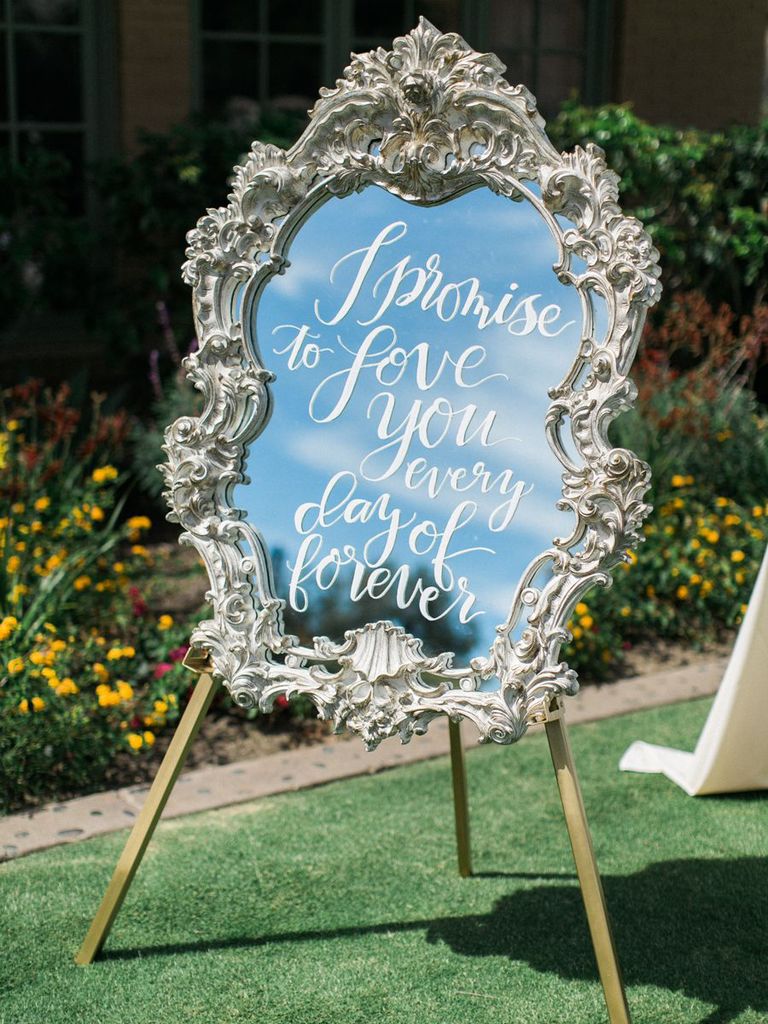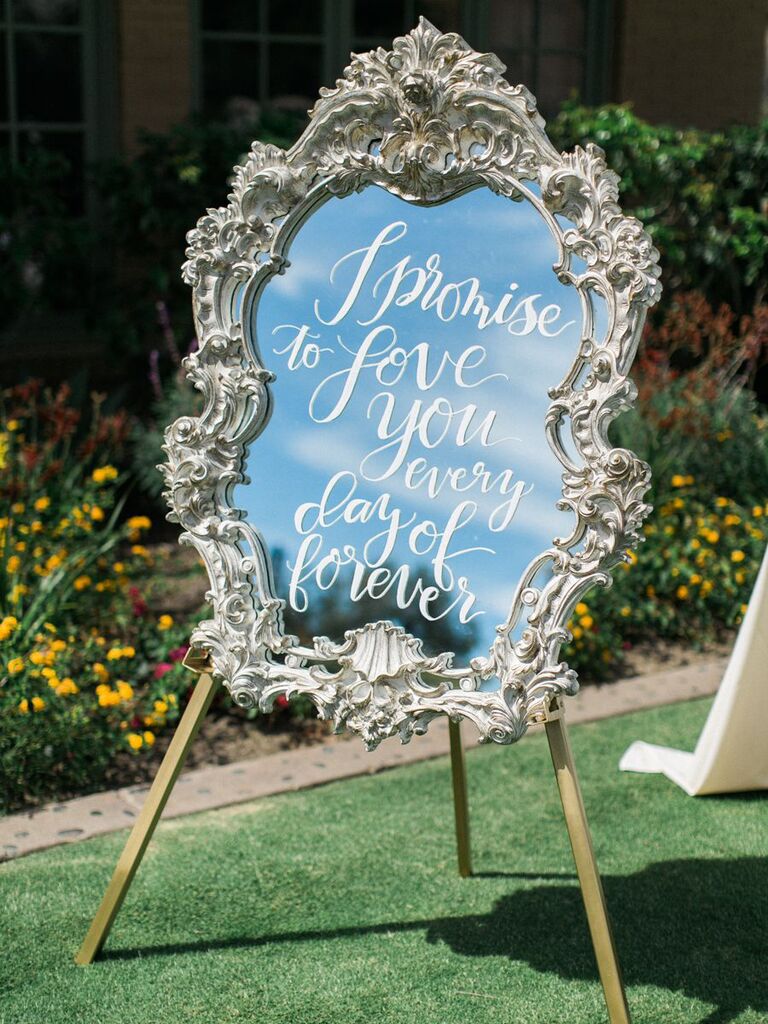 2. All I know is Darling, I was made for loving you.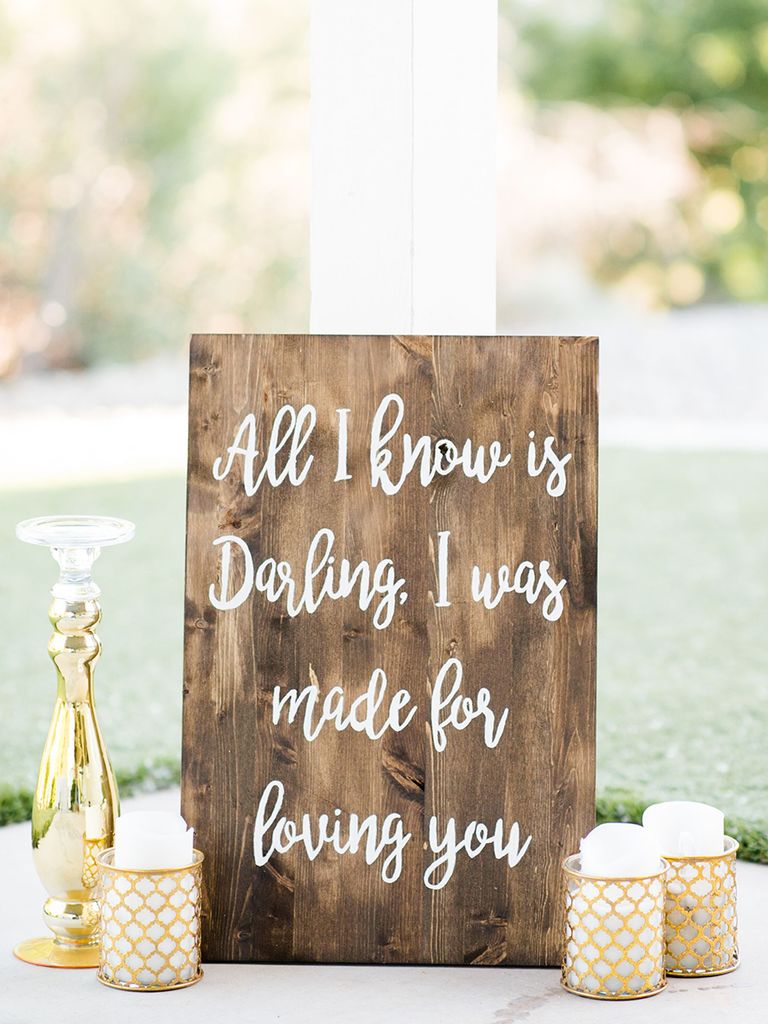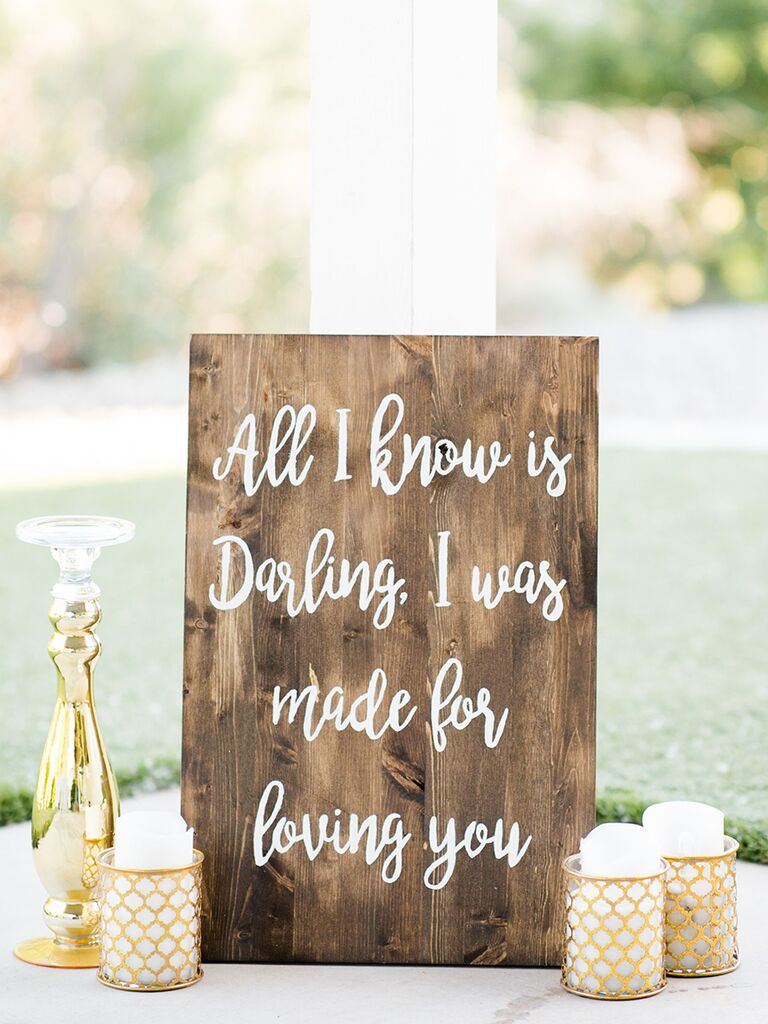 3. My bounty is as boundless as the sea, my love as deep; the more I give to thee, the more I have, for both are infinite. 

4. I love her and that's the beginning and end of everything. 

5. The adventure begins.
Sarah Pudlo & Co Photography
6. I love you and I like you. 

7. I have found the one whom my soul loves. 
Melissa Durham Photography
8. So they are no longer two, but one flesh. Therefore what God has joined together let no one seperate. 

9. Actually, the best gift you could've given her was a lifetime of adventure. 
Michelle Lange Photography
10. I love you, a bushel and a peck and a hug around the neck. 

11. "Trust me, you can dance." -Alcohol
Jeremiah and Rachel Photography
12. There are many paths leading to a garden and many experiences awaiting those who venture in.