If you're having trouble coming up with the right wedding favor idea, we have three words to help you nail it: personal, seasonal and local. So a fall wedding deserves fall wedding favors that celebrate both the season's best offerings and your absolute favorite things. When we hear "fall wedding," we think cozy, rustic and homemade—the perfect antidote to a chilly autumn night. It's the best time of year to pickle local veggies, make scrumptious jam, dunk apples in caramel and sandwich roasted marshmallows between graham crackers. From apple butter to warm scarves, here are 20 fall wedding favors your guests definitely won't forget to take home.
1. Whiskey Nips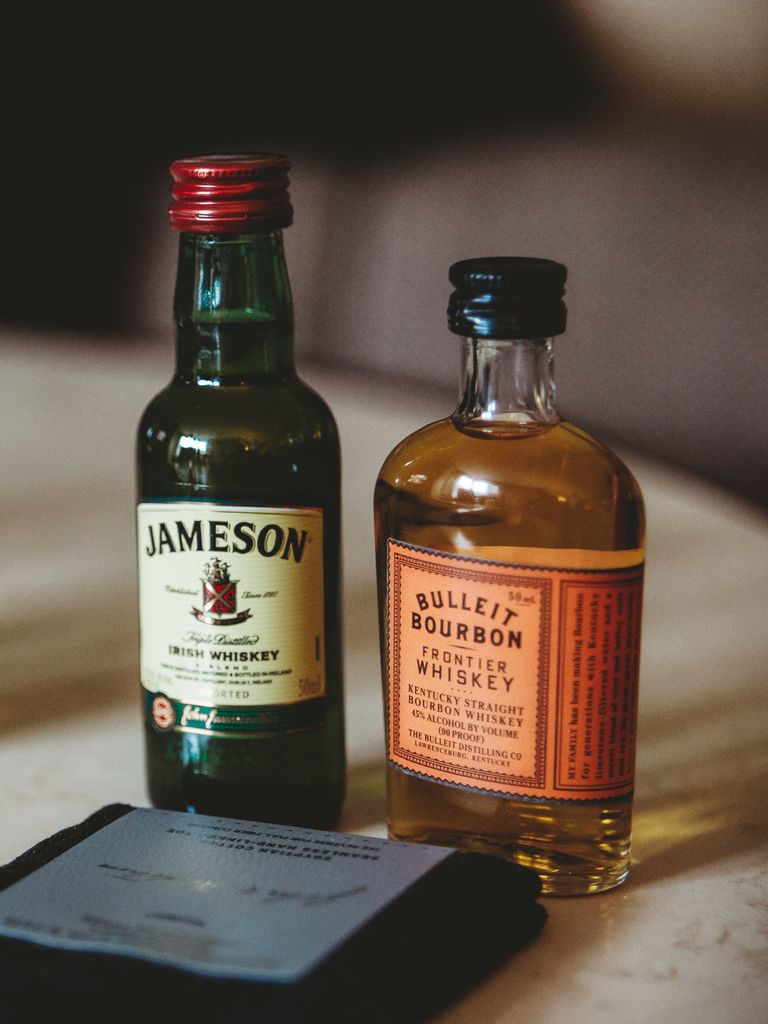 2. Personal Pies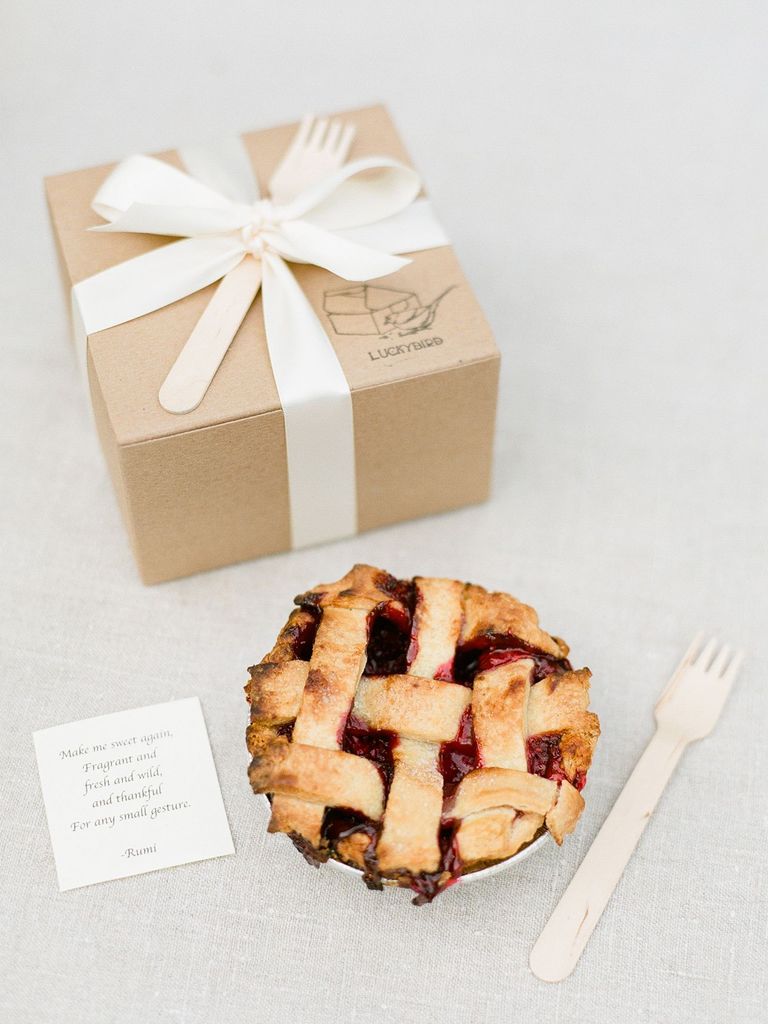 3. Warm Scarves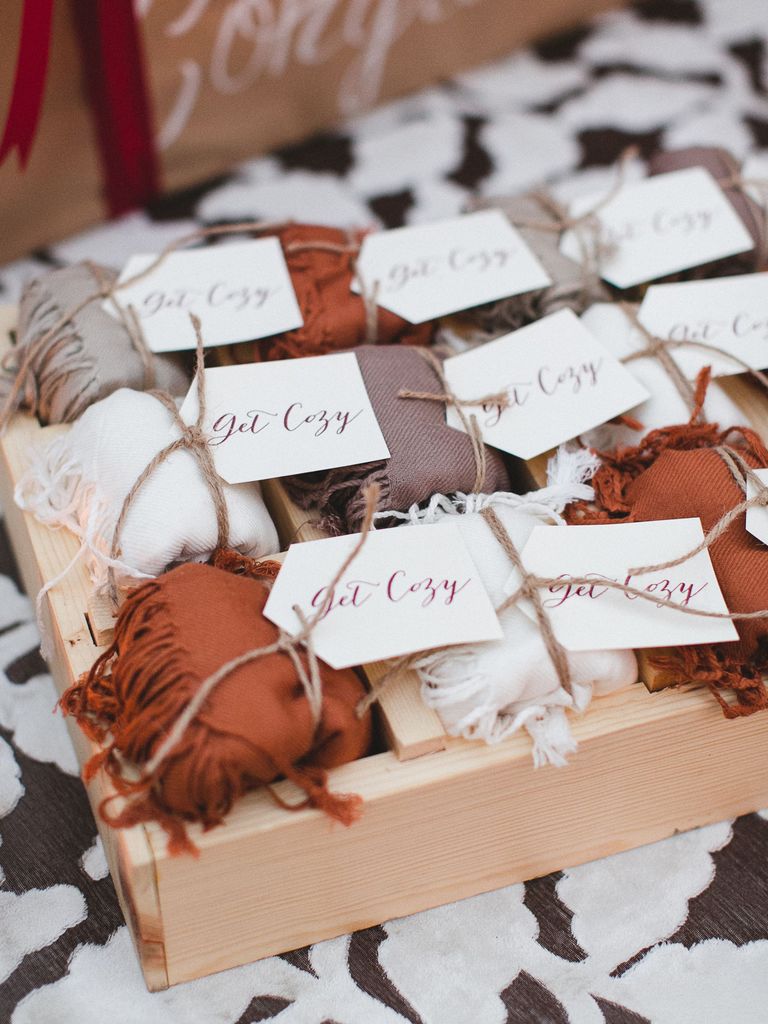 4. Pickled Produce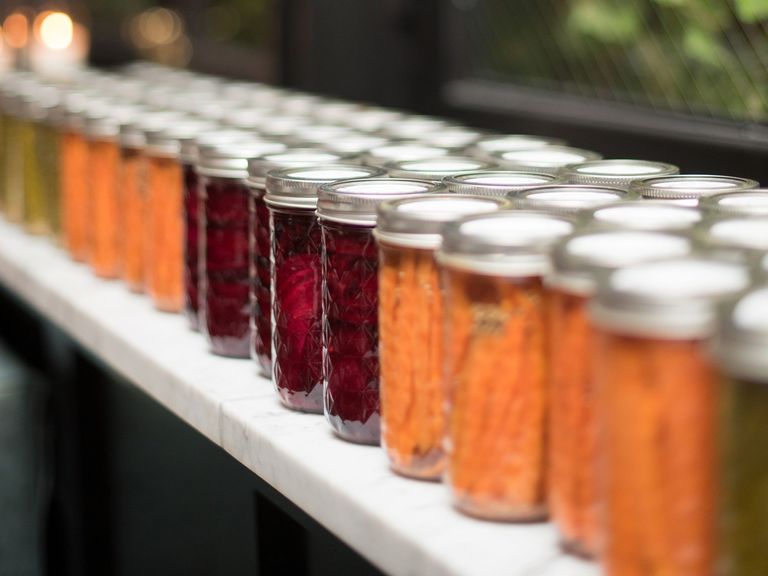 5. Cider Doughnuts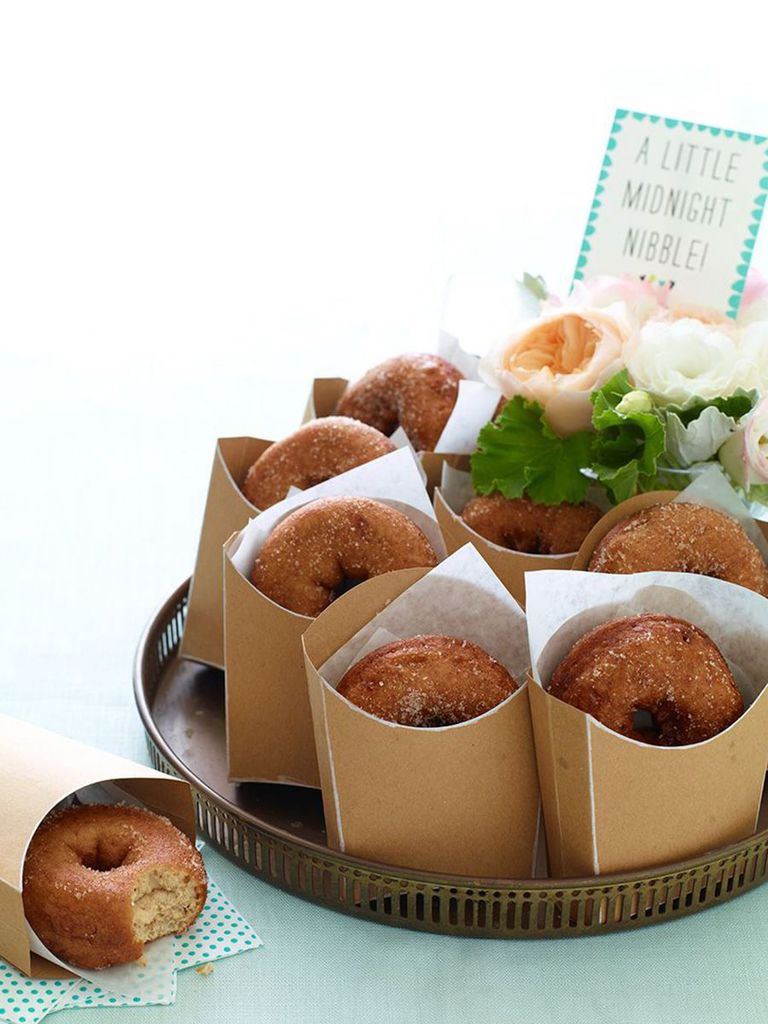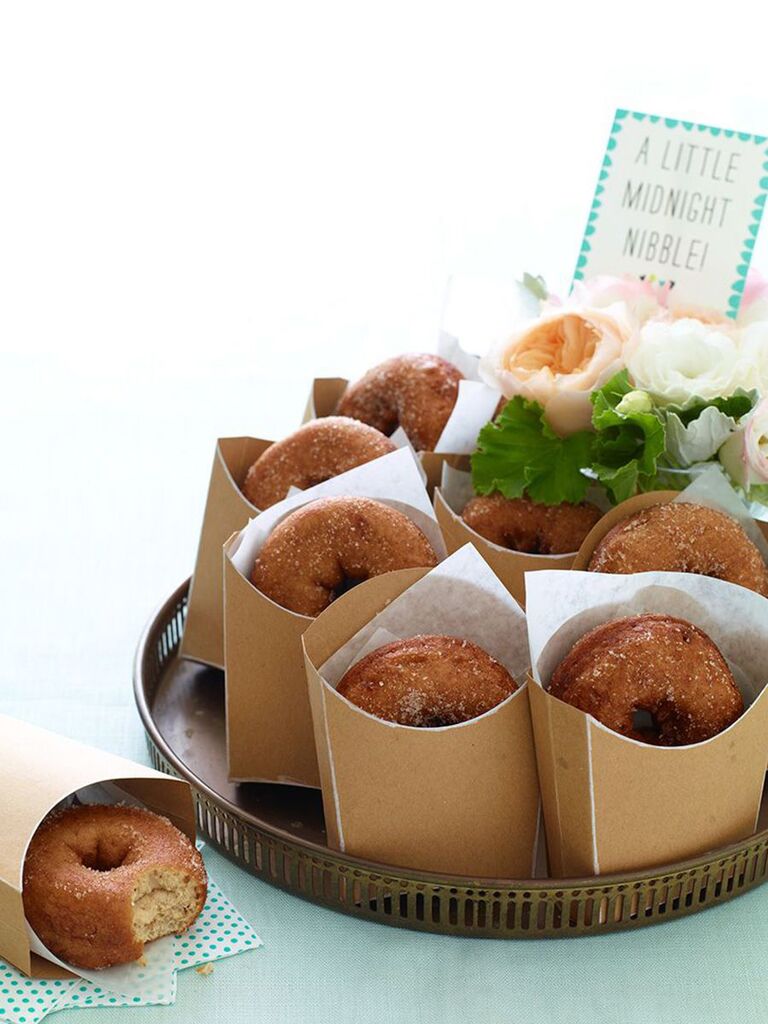 6. Jam and Biscuits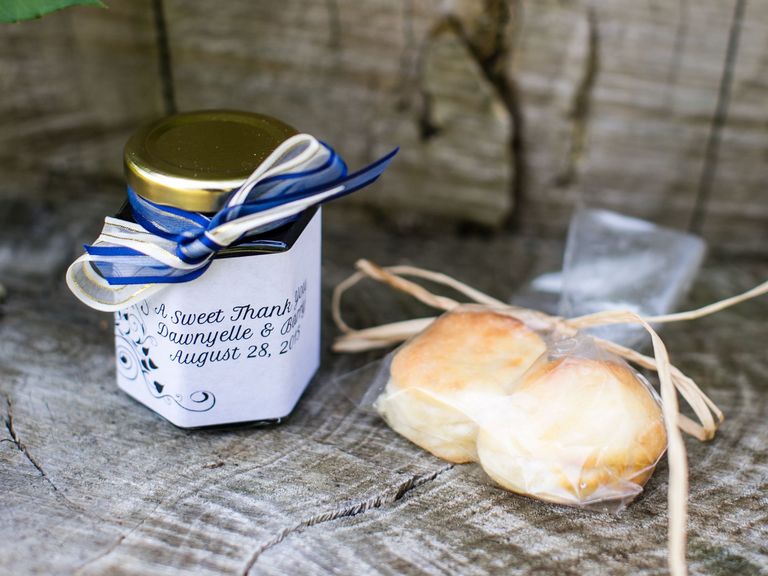 7. Rustic Snacks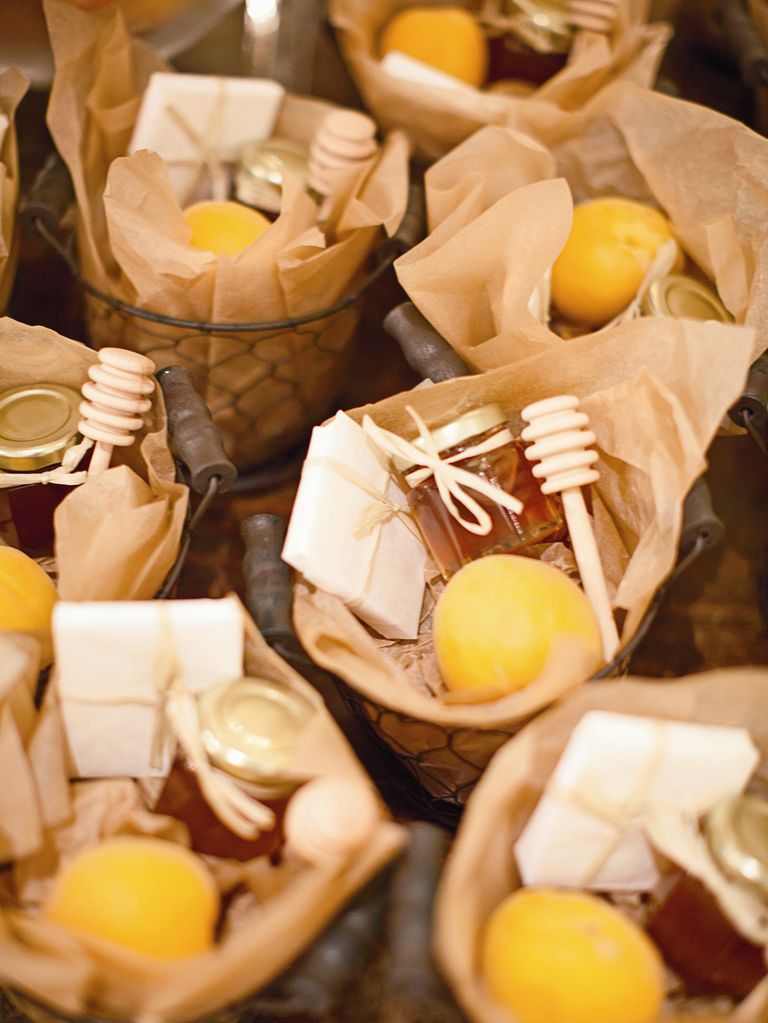 8. Special Spice Blend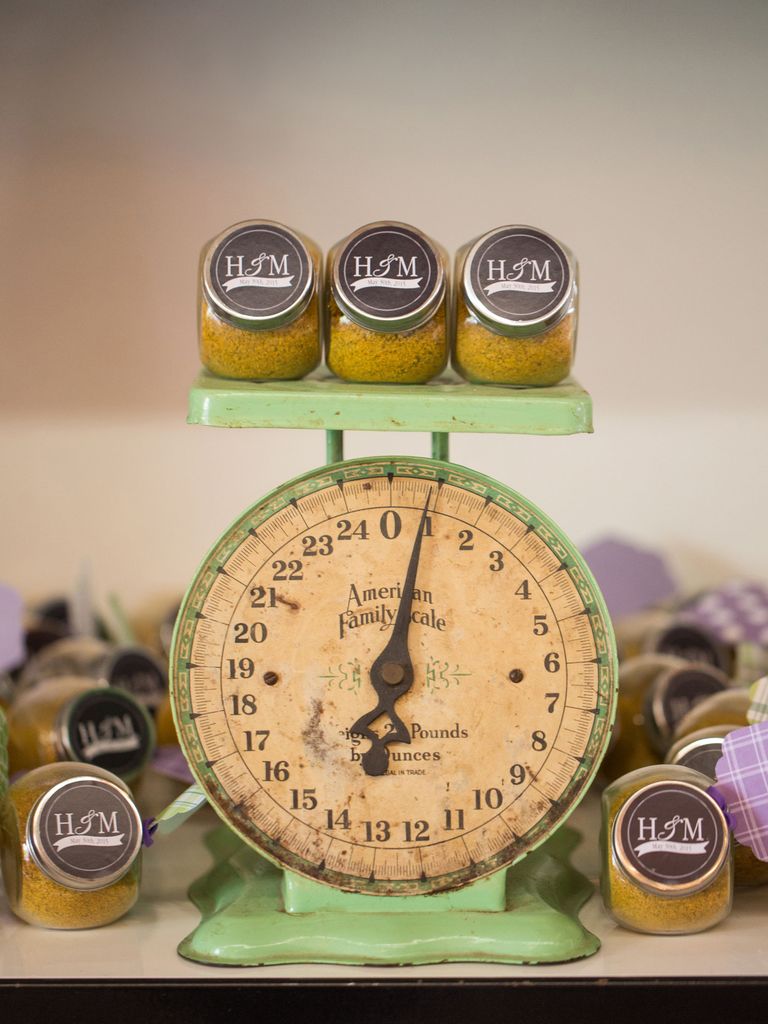 9. Local Fudge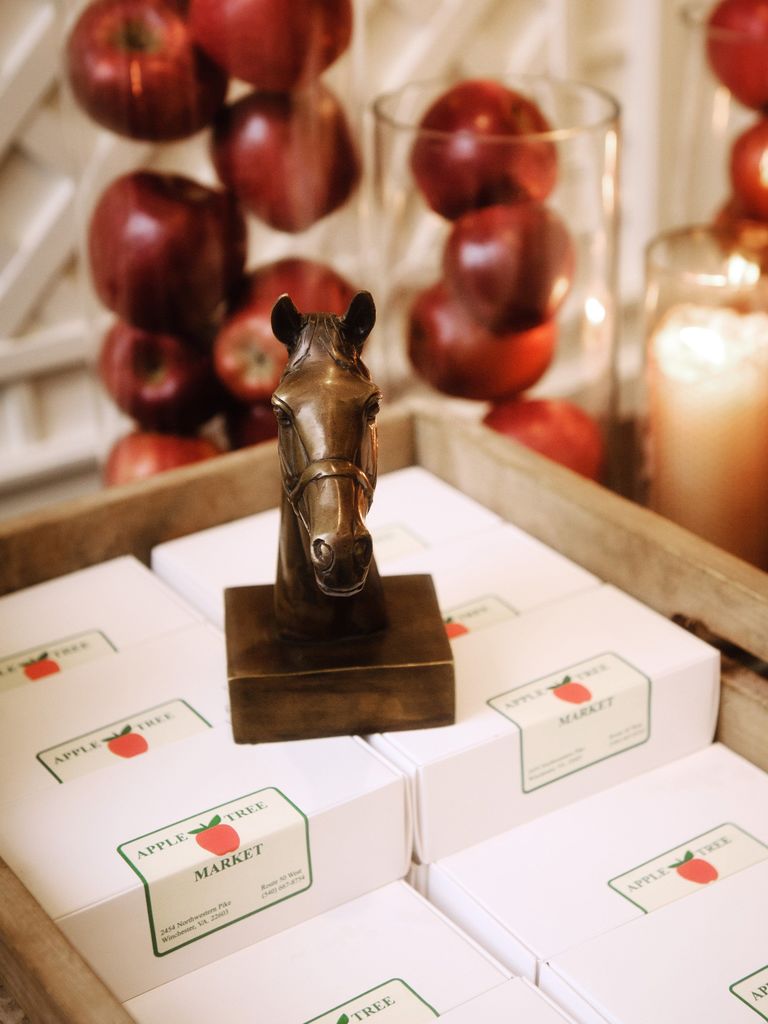 10. Honey Sticks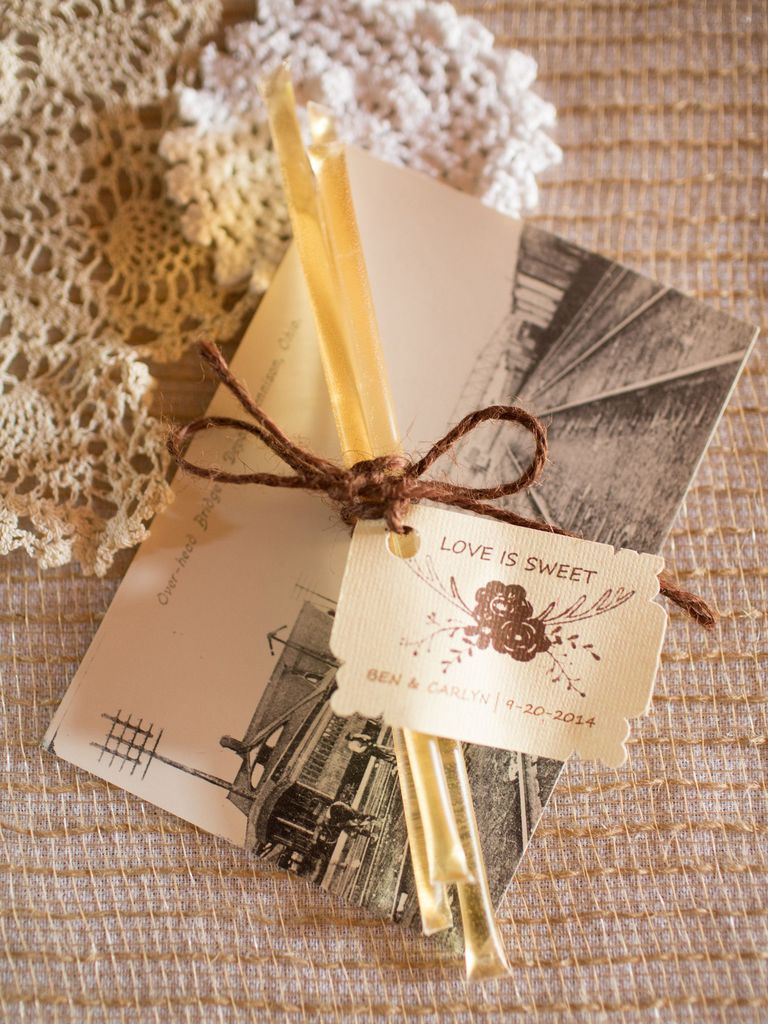 11. Mini Pumpkins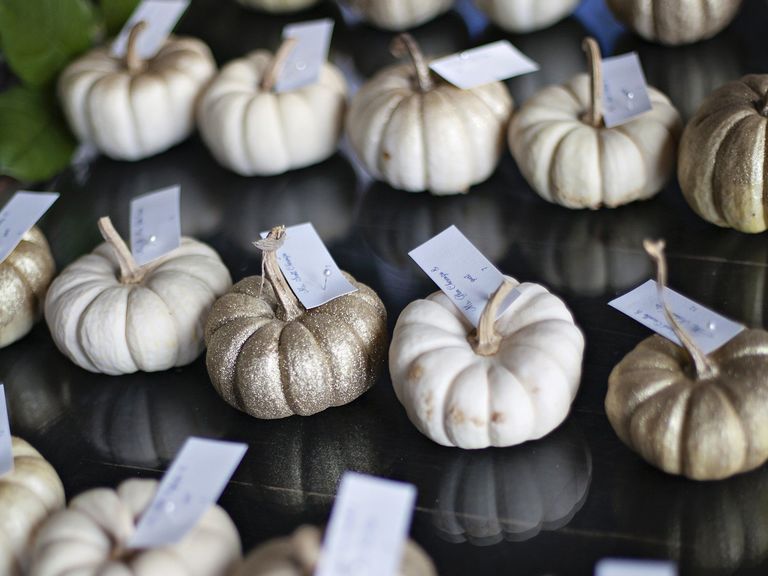 12. Maple Syrup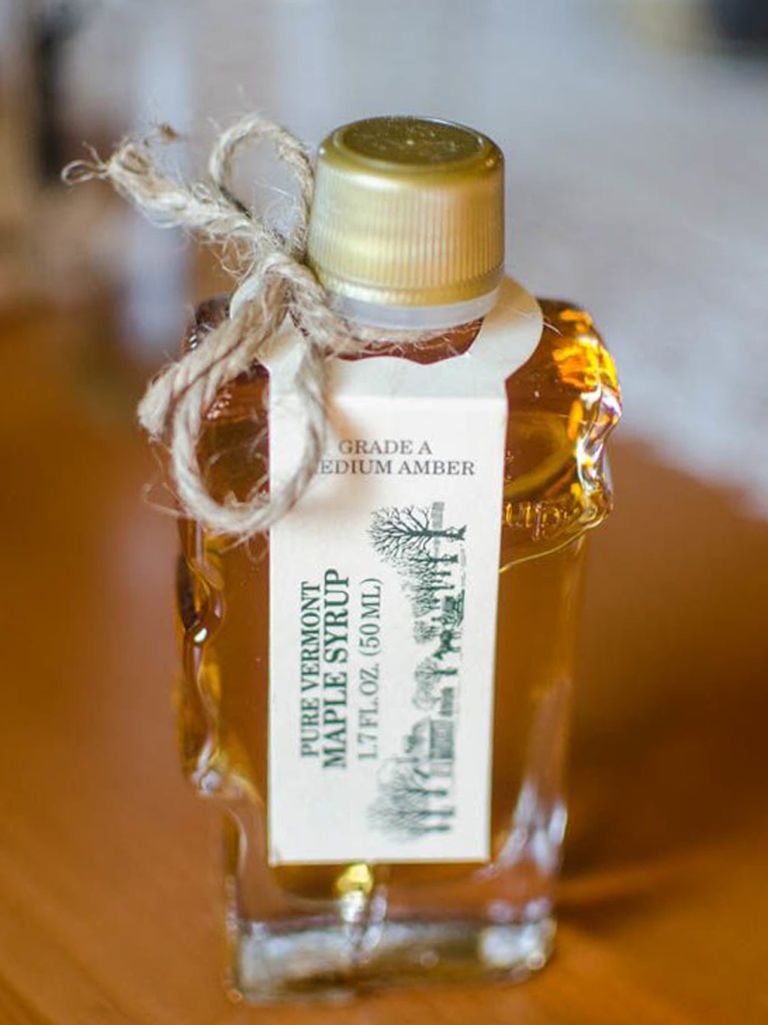 13. Custom Coffee Grounds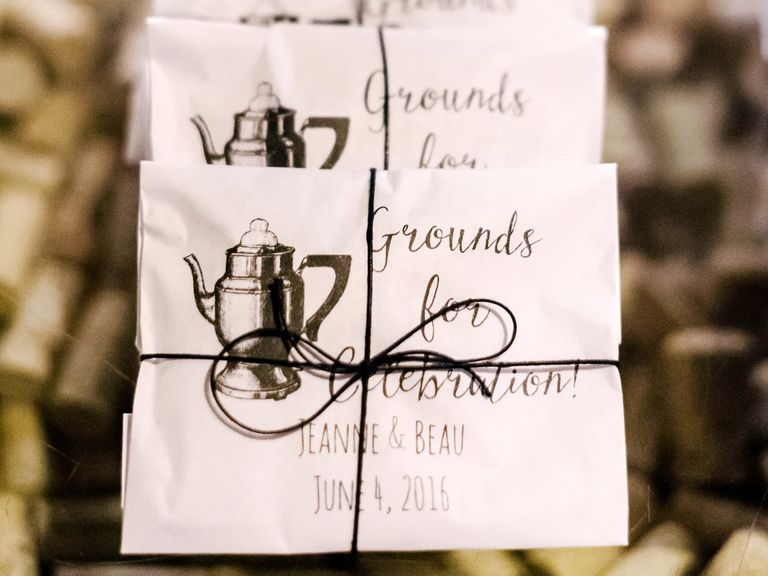 14. Caramel Popcorn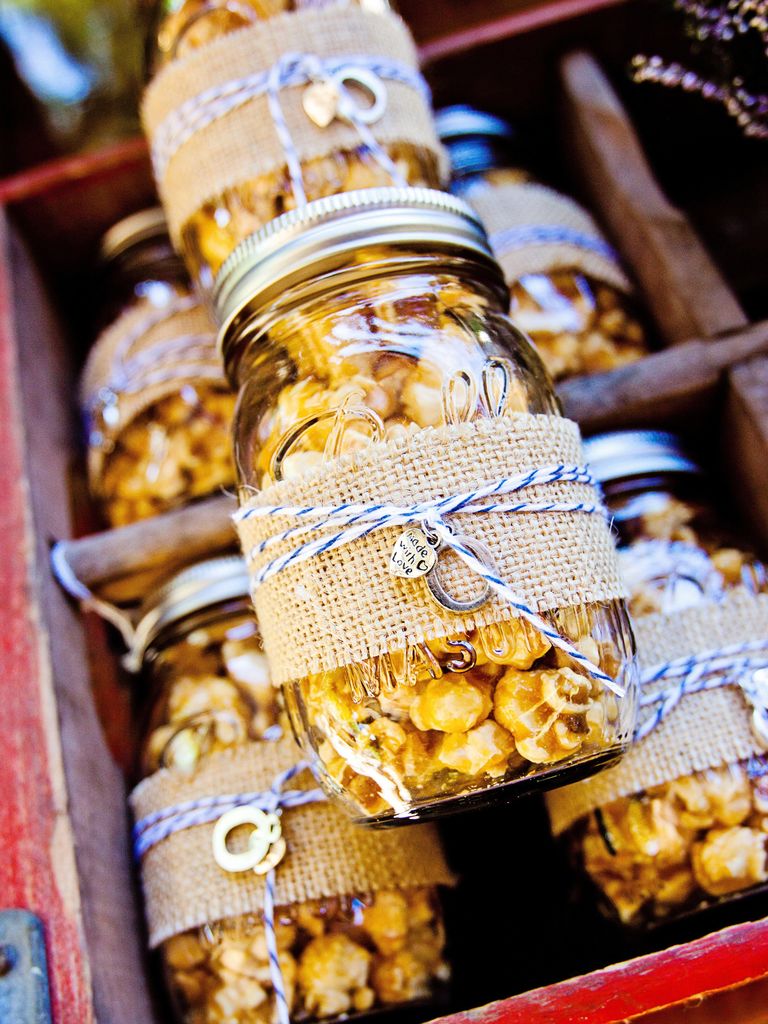 15. Candy Apples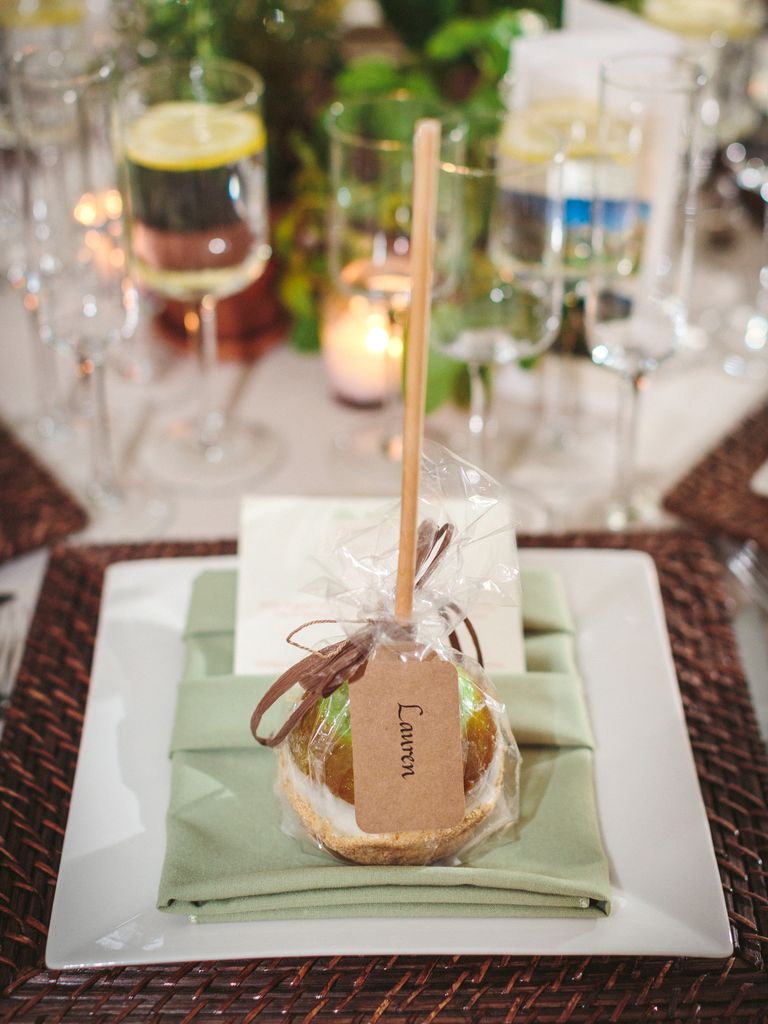 16. Homemade Jam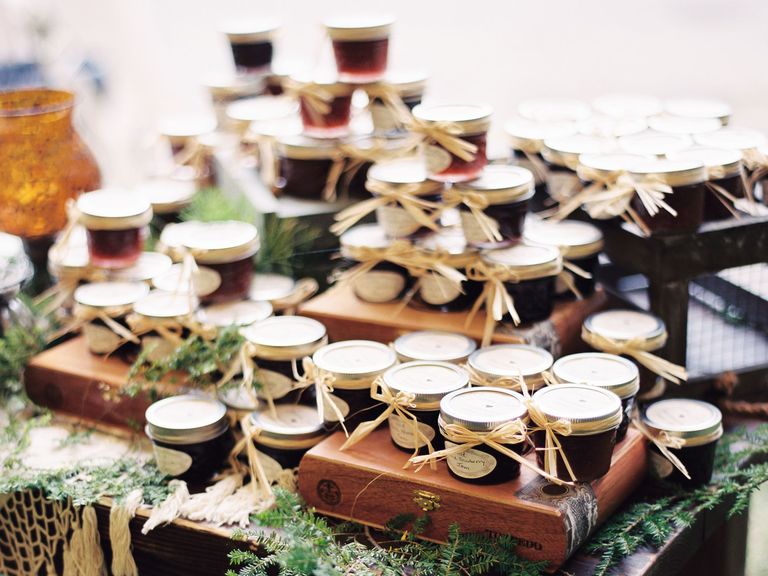 17. Chocolate-Caramel Turtles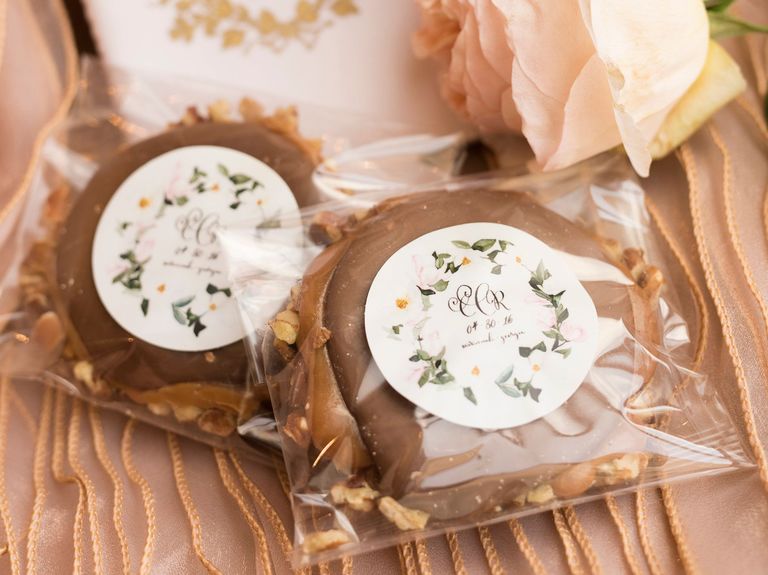 18. Monogrammed Matches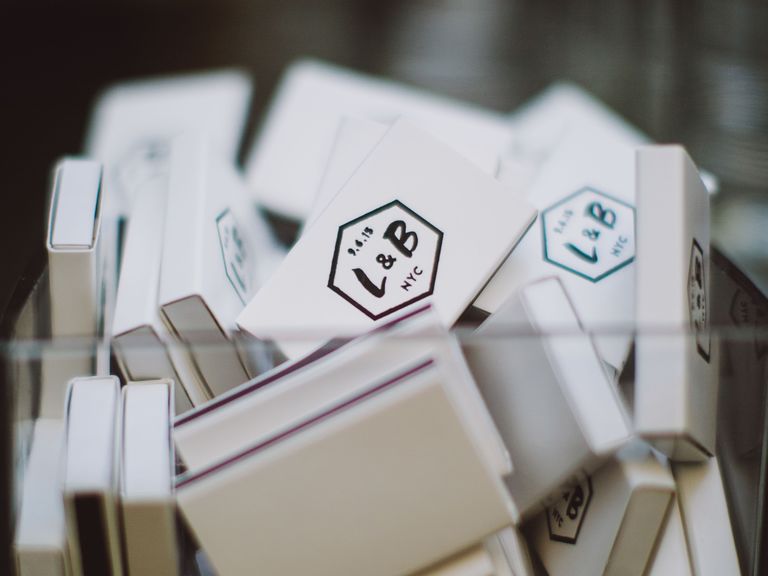 19. S'Mores Kit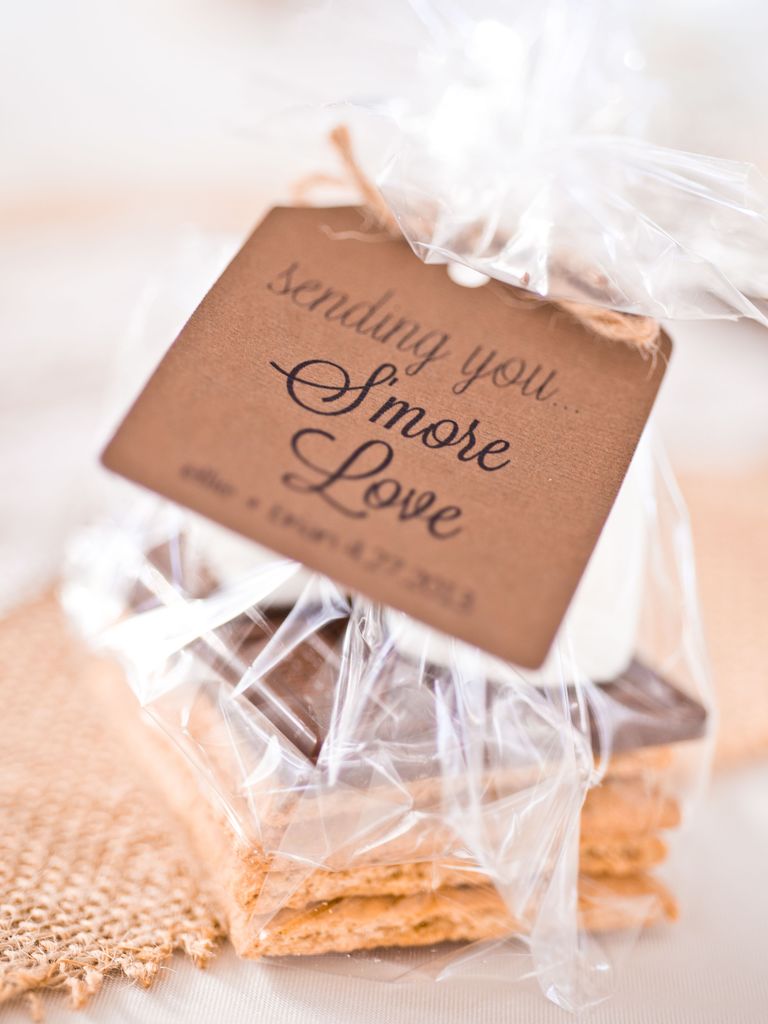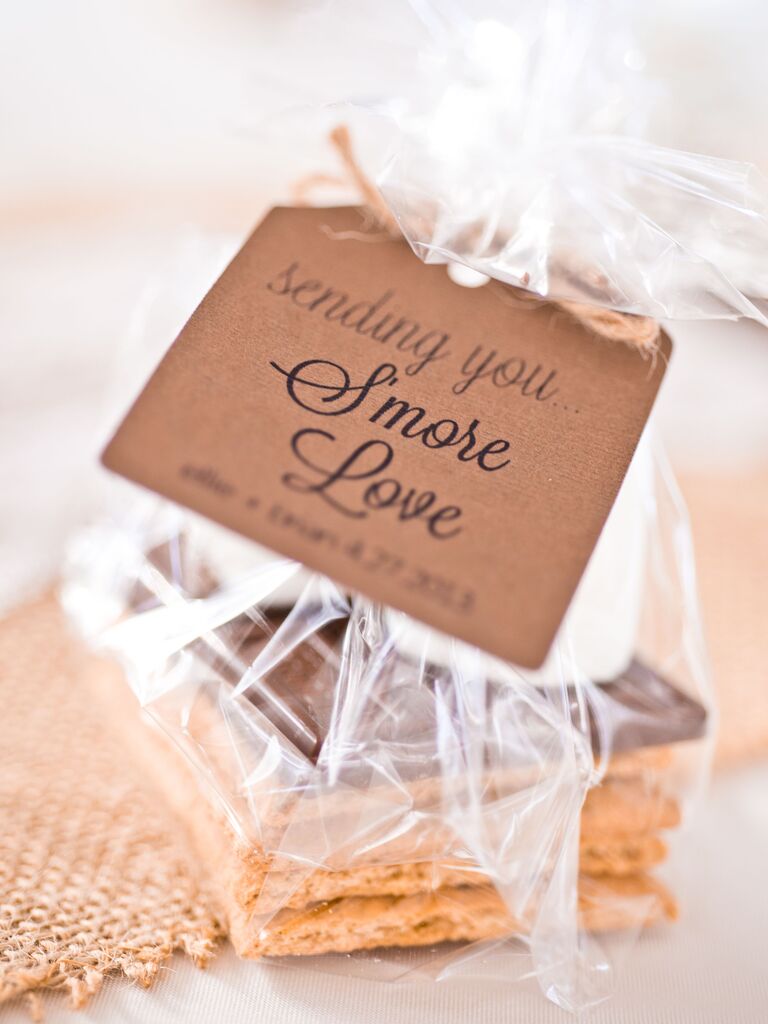 20. DIY IPA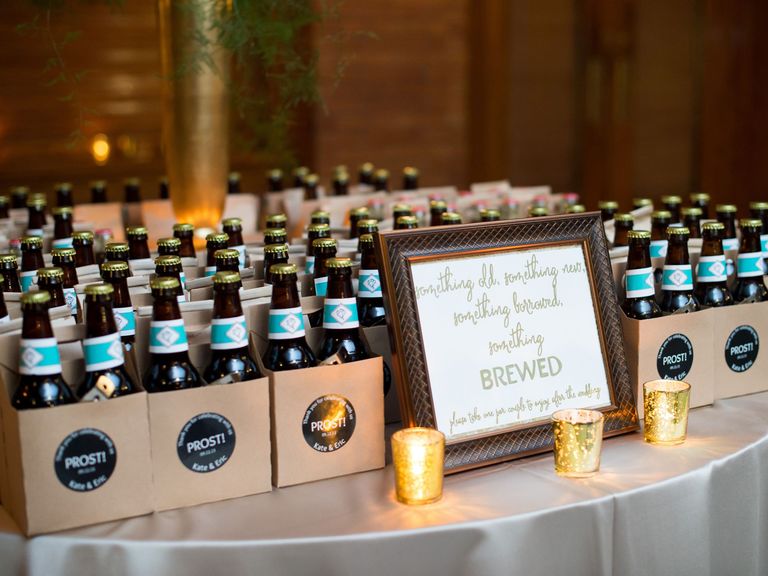 For more wedding favor inspiration, see a few more ideas that work all year around.