These are some of our favorite wedding destinations of 2016, and there's something for everyone. For romantics and adventure-seekers alike, it's important to share quality time in style and comfort, especially when you're travelling far. If you're on a budget or simply looking for that all-inclusive getaway to take your mind off of the grind, we've got post-wedding bliss covered.
Best for Romance
Tuscany, Italy
Why go: Tuscany forces you to slow down and embrace la dolce vita. Wake up to the view of vineyards, get lost on country roads and dine on simple foods that rival any fancy, white-tablecloth restaurant meal.
Where to stay: Castello di Vicarello (from $490, CastellodiVicarello.com) is a seven- suite castle set amid sprawling vineyards.
What to do: Let co-owner Aurora Baccheschi Berti show you how to make homemade pasta during an intimate cooking lesson in her rustic kitchen in the castle.
Memorable moment: If you can, time your visit to the olive harvest in November and partake in the pressing of the tangy- green oil. You'll climb up ladders to pluck the ripest olives, and then watch as they're crushed and finally pressed into liquid. Take home a few bottles for your- selves as a sweet souvenir. 
Maldives
Why go: Snorkel and dive into crystal-clear seas, then retreat to your overwater bunga- low and pretend you're castaways in a tropical paradise.
Where to stay: Maalifushi by COMO (from $650, ComoHotels.com/maalifushi) offers 65 villas and suites either on land surrounded by lush gardens or suspended over the water. The wellness-focused resort has delicious din- ing options and a spa with stellar therapists.
What to do: The resort is host to an outpost of the world-renowned surf school Tropic Surf. Try to hang ten on glassy waves.
Memorable moment: Let the staff arrange a castaway picnic on a deserted beach. Spend the day, just the two of you, on your own private stretch of sand. Skinny-dip in the turquoise-blue water and sip champagne under palms trees. When the sun starts to sink, radio the hotel for a pickup. 
Krabi Island, Thailand
Why go: The islands of Phuket and Koh Samui get all the attention, but Krabi is just as beautiful and still feels undiscovered— a paradise of limestone cliffs, Buddhist tem- ples, jungles and white-sand beaches.
Where to stay: Phulay Bay, a Ritz-Carlton Reserve property (from $478, RitzCarlton .com), has an über-romantic setting overlook- ing the Andaman Sea. Its four-to-one staff- to-guest ratio ensures every need is met.
What to do: A kayak excursion to Ao Thalane takes you beneath dramatic cliffs and through stalactite- and stalagmite-lined caves. One of the most stunning mangrove forests in all of Thailand, it's the perfect romantic excur- sion when you need a break from the beach. Explore hidden lagoons, caves and small inlets and watch for monkeys in the trees above.
Memorable moment: Phulay Bay's baby elephant Koko is a rescued orphan who lives in a nearby reserve and comes to the Ritz twice a week at sunset. For the ultimate Instagram pic, get someone to snap a photo of you and your spouse feeding Koko bananas and pineapples.
Cartagena, Colombia
Why go: Cartagena is one of the best pre- served walled cities in the Americas. Hidden behind whitewashed and terra-cotta walls, you'll find fashionable bars and cafés, bou- tiques and art galleries.
Where to stay: Colombian fashion designer Silvia Tcherassi's ubiquitous mansion turned boutique hotel (from $240, TcherassiHotels .com) has just seven rooms, all with balconies that overlook Centro Historico.
What to do: Spend a day exploring the lovely Rosario Islands, just off the coast of Cartagena. Boats depart from La Bodeguita pier in the historic center, and the ride to the 30-island archipelago takes about 50 min- utes. Consider staying the night and book a room at Hotel San Pedro de Majagua (from $103, HotelMajagua.com) on Isla Grande, which has an on-site Padi Diving Center per- fect for dive and snorkel excursions.
Memorable moment: The most romantic way to experience the 6.8-mile walled city is by horse-drawn carriage. Catch a ride in Santa Teresa Square and explore the cobble- stone streets overflowing with bougainvillea. 
London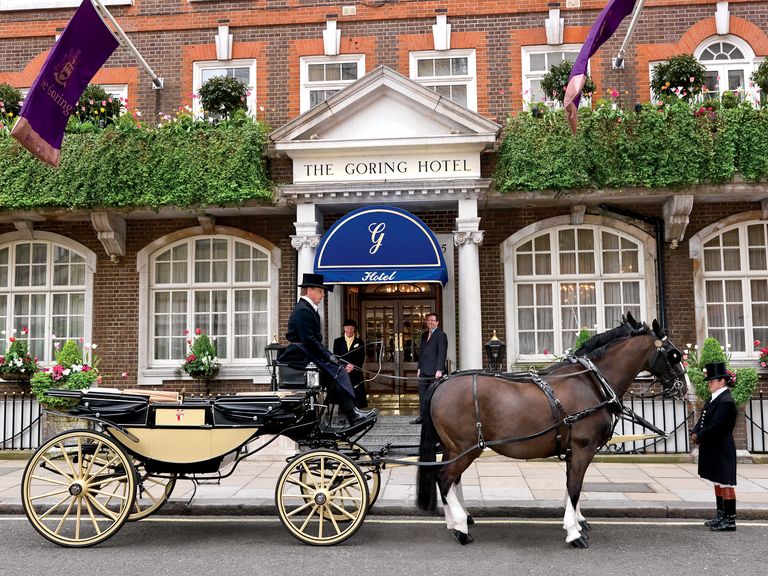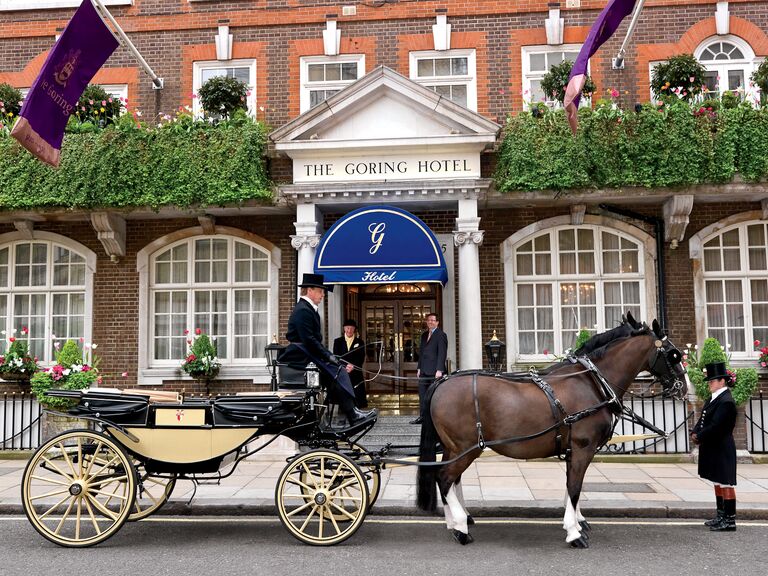 Why go: Relive the early days of your romance when every date was an occasion. Take in museums and shows, dine at of- the-moment restaurants and idle away an afternoon in Hyde Park, exploring the many walking paths or simply enjoying the people watching. With the ease of the train system, you can even chunnel to Paris for a night or take a day trip to the British countryside.
Where to stay: The Goring hotel (from $706, TheGoring.com) has always been a favorite of the royal family, and a recent reno- vation by British design stars has upped the cool factor of this sophisticated grand dame.
What to do: The Goring's veteran concierge, Big John, can help secure tickets to the hottest shows and museum exhibits and reservations at on-trend restaurants.
Memorable moment: In summer, rent a charming row boat and glide past swans on the Serpentine's 40 acres of calm waters in Hyde Park. As your new spouse paddles, take in the lovely views of the park, and don't miss the 150-year-old Italian gardens at the north end of the lake. 
Best for Foodies
Paris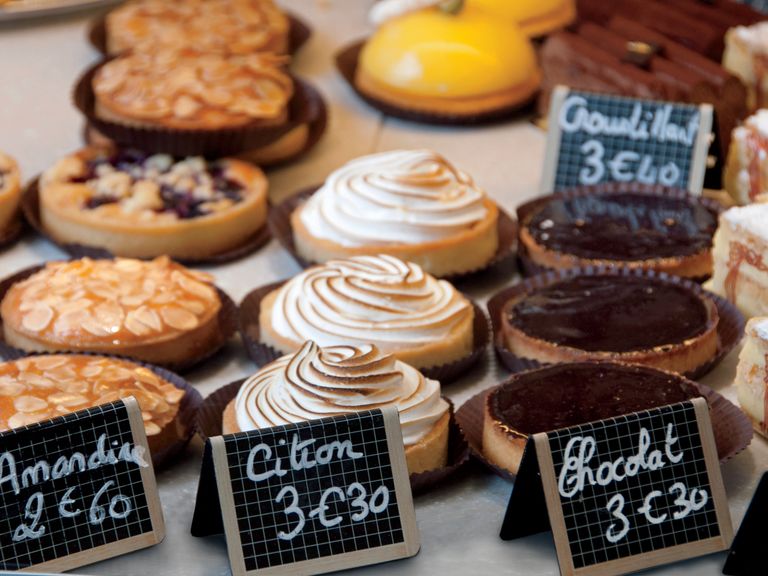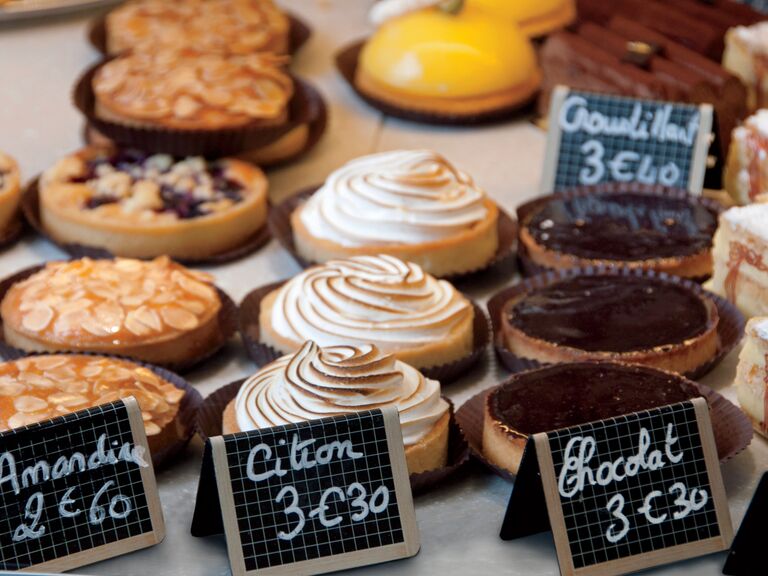 Why go: Over the last few years, Paris has undergone a food revolution. Neo-bistros, hip craft cocktail bars and innovative pâtisseries have breathed new life into the food scene. Start each day with perfectly flaky croissants and spend lazy afternoons in quintessential Paris cafés. At night, restaurant-hop around the city's buzzy new bistros or enjoy Michelin star meals paired with vintage Bordeaux. 
Where to stay: The family-run Le Pavillon de la Reine (from $358, Pavillon-de-la-Reine.com) puts you in the bustling heart of the Marais district, in a courtyard just off the Place des Vosges.
What to do: Visit the newly renovated Picasso Museum, located in the Marais, then head to Le Clown Bar for lunch. Local foodies adore this hip bistro for its all-organic wine list and creative dishes like turbot with razorshell clams and white asparagus. The belle epoque décor and zinc bar add to the charm. 
Memorable moment: Soak in sparkly 360-degree city views of Paris from a table at Le Jules Verne, Michelin-star chef Alain Ducasse's fine dining restaurant in the Eiffel Tower. After, stroll arm in arm down the 19th-century towpaths of Canal Saint-Martin
Tokyo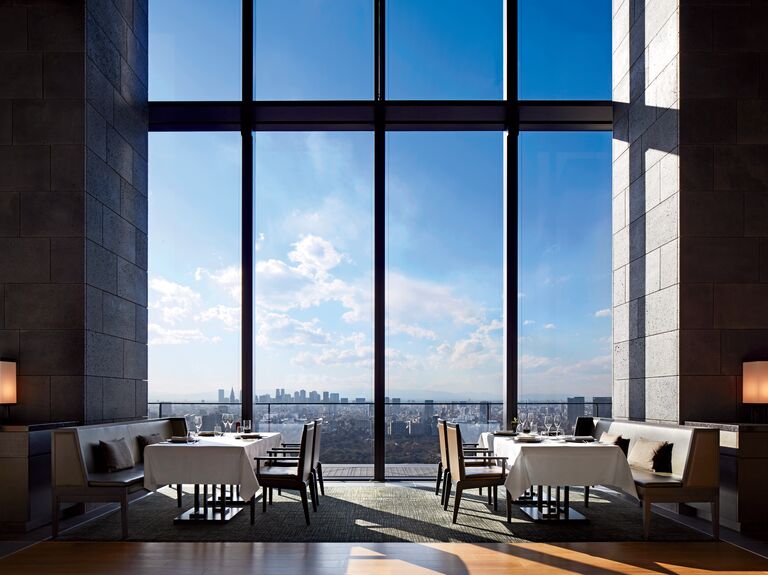 Why go: The Japanese obsession with perfection has made Tokyo the culinary capital of the world. Restaurants are dedicated to just one single dish (ramen or artisanal tofu), kaiseki courses double as art, and sushi is a religion. Be warned: You may never want to eat sashimi again once you leave Tokyo—it's that superior. 
Where to stay: The new Aman Tokyo (from $665, Aman.com) brings the luxury brand's famed serenity to the bustling city. Rooms feature traditional Japanese furnishings, including furos, the deep soaking tubs used in the Japanese bathing ritual. 
What to do: Visit the Masumi brewery and have the brewmaster lead you in a sake tasting. Plus, get a tutorial on how the Japanese rice wine is made and traditionally served.
Memorable moment: Ask the hotel concierge to arrange the ultimate foodie experience for you and your new spouse. Rise early to tour the world-famous Tsukiji Fish Market with well-known chef Tsutomu Oba. Later that evening, settle into one of eight seats at chef Oba's restaurant, Sushi Kokoro, and dine on sushi made from the morning's shopping trip.
Napa Valley, California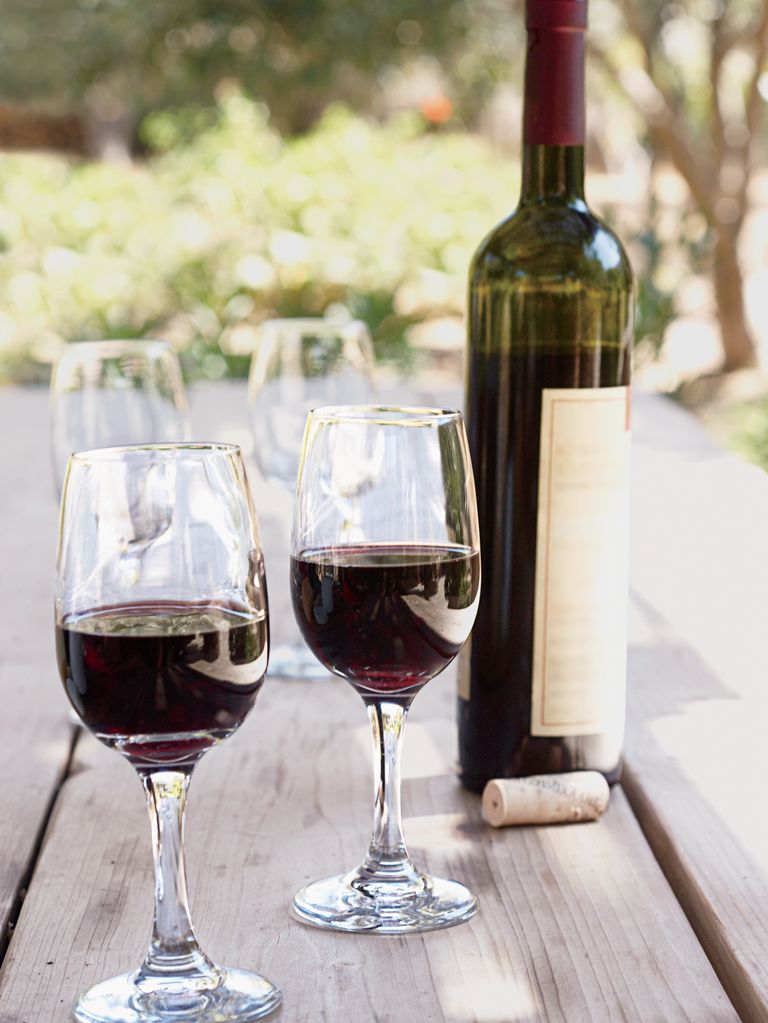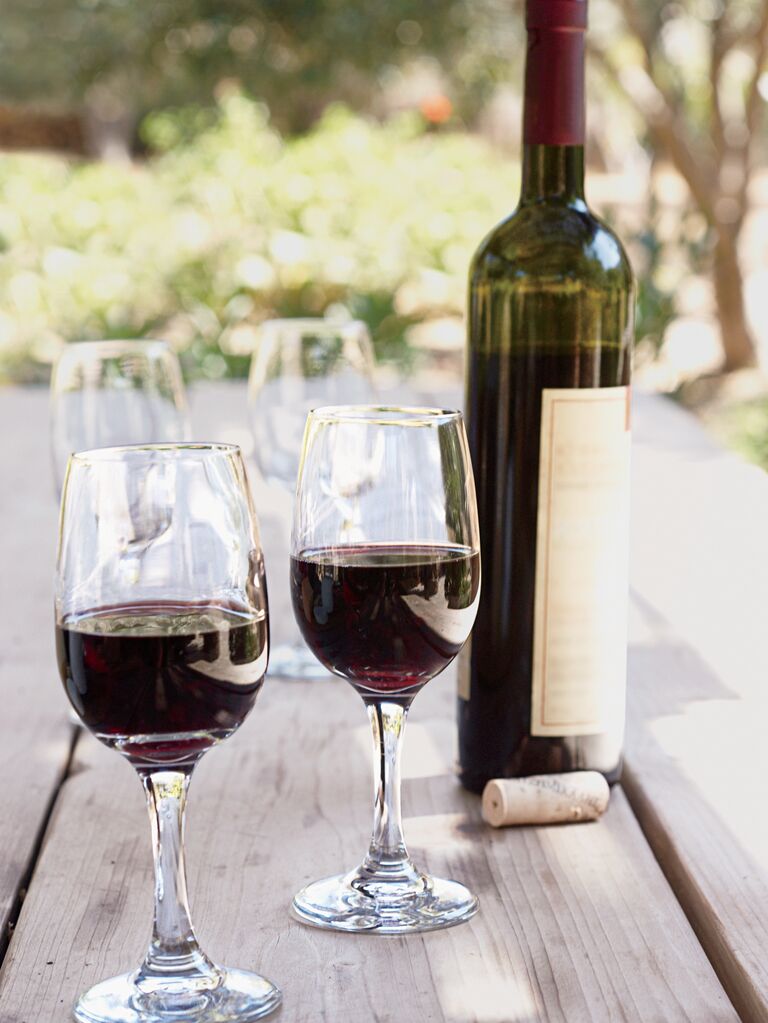 Why go: Rolling vineyards and morning mist make Napa Valley one of the most picturesque wine regions in the world—not to mention the perfect setting to try cult cabs, visit intimate tasting rooms and indulge in farm-fresh meals. 
Where to stay: Fresh off a $60 million renovation, Meadowood (from $575, Meadowood.com) feels like your own private wine estate. Hiking trails, tennis courts and a three-star Michelin restaurant make it hard to ever leave this forested 25-acre oasis. 
What to do: The team at Meadowood can arrange a private tour and tasting at CADE Estate Winery, perched high on Howell Mountain, followed by dinner for two on the terrace. 
Memorable moment: Book the couple's suite and the three-and-a-half hour vinotherapy treatment at its spa. Antioxidant-rich grape extracts are the key ingredient of the therapy, which includes a facial and massage. After, treat yourself to healthy snacks, like heirloom tomatoes with dandelion pesto, and drinks, like a carrot, ginger, lime and coriander elixir, while you lounge in your spa suite.
Tasmania
Why go: The former penal colony off the coast of Australia has become a foodie magnet thanks to new boutique wineries and whiskey distilleries, artisan-made products and a creative group of young chefs. 
Where to stay: Located on Tassie's Freycinet Peninsula, the Saffire Freycinet hotel (from $1,355, Saffire-Freycinet.com.au) delivers mesmerizing views of beaches and the Hazard Mountains. The acclaimed restaurant is the spot to take in sunsets over a multicourse meal showcasing the local bounty. 
What to do: Take a guided three-mile walk along the white sands of Hazards Beach, then enjoy a picnic lunch featuring farmhouse cheeses, barbecued seafood, charcuterie and other artisanal goodies. 
Memorable moment: Visit a working oyster farm, don a pair of waders and slurp briny Pacific oysters while sipping bubbly at a table set in the middle of the water.
Anguilla
Why go: Anguilla is one of the few Caribbean islands where you can try a great restaurant every night. You'll find casual shacks scattered along dreamy white-sand beaches, but also lengthy wine lists and fancy farm-to-table meals. 
Where to stay: Relax in a room at the Kelly Wearstler–designed beachfront resort the Viceroy Anguilla (from $500, ViceroyHotels andResorts.com), where you can step out your door and skinny-dip in your private pool.
What to do: Anguilla boasts 33 heavenly beaches, and the Viceroy is set between two of the prettiest—Barnes Bay and Meads Bay. Lounge in the sun, play in the surf and watch the sunset from a laid-back beach bar.
Memorable moment: Charter a private boat to drop you at Sandy Island, where you can snorkel and hunt for seashells. A makeshift shack serves barbecued crayfish, which locals swear is sweeter than lobster, and the island's famously potent rum punch.
Best for Beaches
Rio Grande, Puerto Rico
Why go: You get the best of both worlds sandwiched between the tranquil Espíritu Santo River and El Yunque National Forest, and it's only a 30-minute drive from Old San Juan. Spend some quiet days on the two miles of white-sand beach, then taxi into town to experience Puerto Rico's booming culinary scene. 
Where to stay: The St. Regis Bahia Beach (from $500, StRegisBahiaBeach.com) is set on a former coconut plantation and boasts a Remède Spa, butler service and a restaurant from star chef Jean-Georges Vongerichten. Best of all, couples can sign up for a honeymoon registry and have hotel experiences gifted to them. 
What to do: Take to the water and kayak, snorkel, paddleboard or sail. Head to the jungle and hike the four-mile nature trail, or visit the on-site bird sanctuary. 
Memorable moment: Go on a nighttime kayak adventure in Bioluminescent Bay, where the water literally glows in the dark.
Trancoso, Brazil
Why go: This bohemian-chic beach town feels like a hidden utopia. Pastel-colored fishermen homes have been converted into hip boutiques, restaurants and hotels, but horses still roam the town green, which often doubles as a soccer field. Down below, you'll find a long stretch of beach, dotted with teeny-bikini-wearing Brazilians who flock here to relax in the sun. 
Where to stay: The stylish cottages at Uxua Casa Hotel & Spa (from $340, Uxua .com) are hidden behind lush tropical gardens and decorated with headdresses, wood carvings and ceramics. Authentic touches extend to the exotic cuisine, like the moqueca, a local seafood stew. 
What to do: Arrive by horseback to the red-colored cliffs of Taipe Beach for a natural couple's spa experience. Paint your body in mineral-rich clay that has been used for centuries by the Pataxó Indians as a stressrelieving therapy. After basking in the sun, hop in the ocean to rinse away the clay. You'll be left with baby-soft skin. 
Memorable moment: Spend a day at Espelho Beach, known for its mirrorlike waters, and lunch on fresh-caught fish and caipirinhas at Restaurante de Silvinha. 
The Florida Keys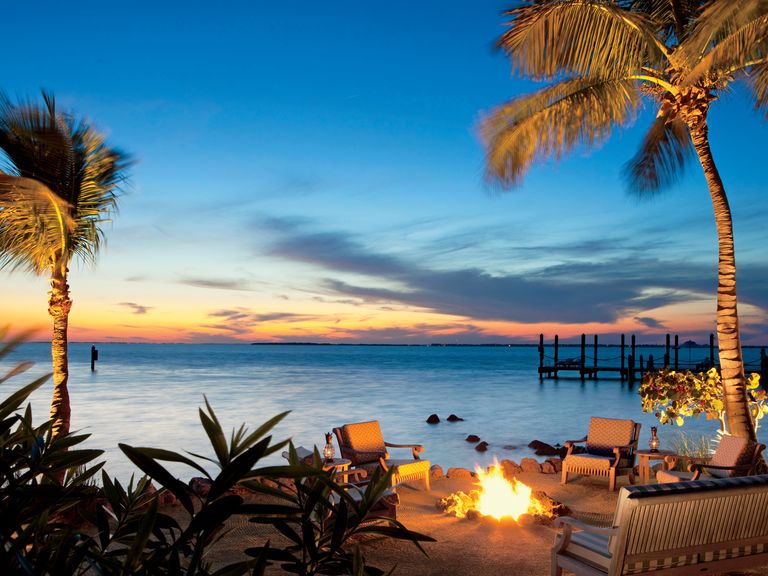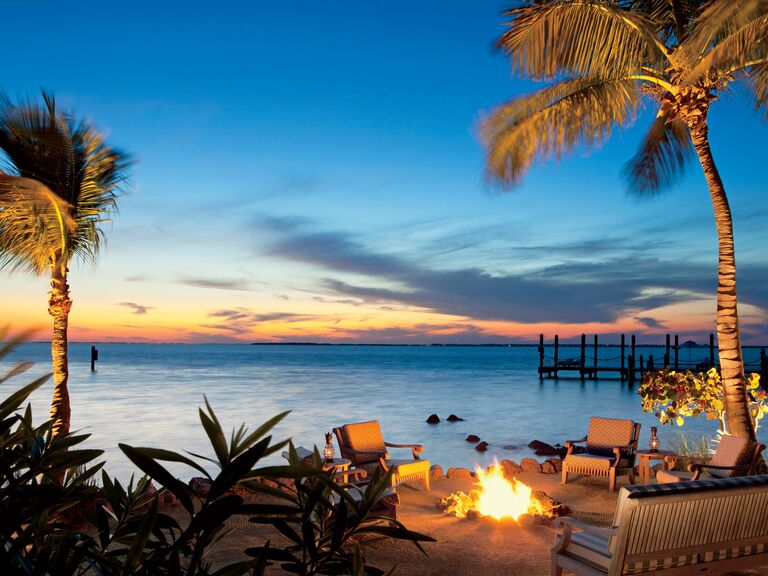 Why go: Find out why Ernest Hemingway and Tennessee Williams fell for the slower pace and seaside bliss of the Florida Keys. Close to home, this archipelago offers pockets of history and hipness. Key West has experienced a renaissance thanks to the opening of new distilleries, craft breweries and cocktail bars. And, of course, there are the powdery sand beaches and the sparkling Gulf of Mexico and Atlantic Ocean. 
Where to stay: Little Palm Island ($1,190, LittlePalmIsland.com) is a tropical idyll with guest-pleasing perks, like a customized bar (tell the staff your favorite beer and booze and they'll stock your minibar accordingly) and live music from talents such as Aaron Neville. 
What to do: Get an adrenaline rush and tandem skydive from two miles high over the Florida Keys with Skydive Key West ($265 per person, SkydiveKeyWest.com). When your parachute opens, you'll float for five minutes above the Gulf's colorful reefs. 
Memorable moment: Ask the hotel to arrange a full moon or starry-night sail aboard a 38-foot catamaran. Nothing pairs better with chocolate-covered strawberries and champagne than the ocean breeze.
Bazaruto Island, Mozambique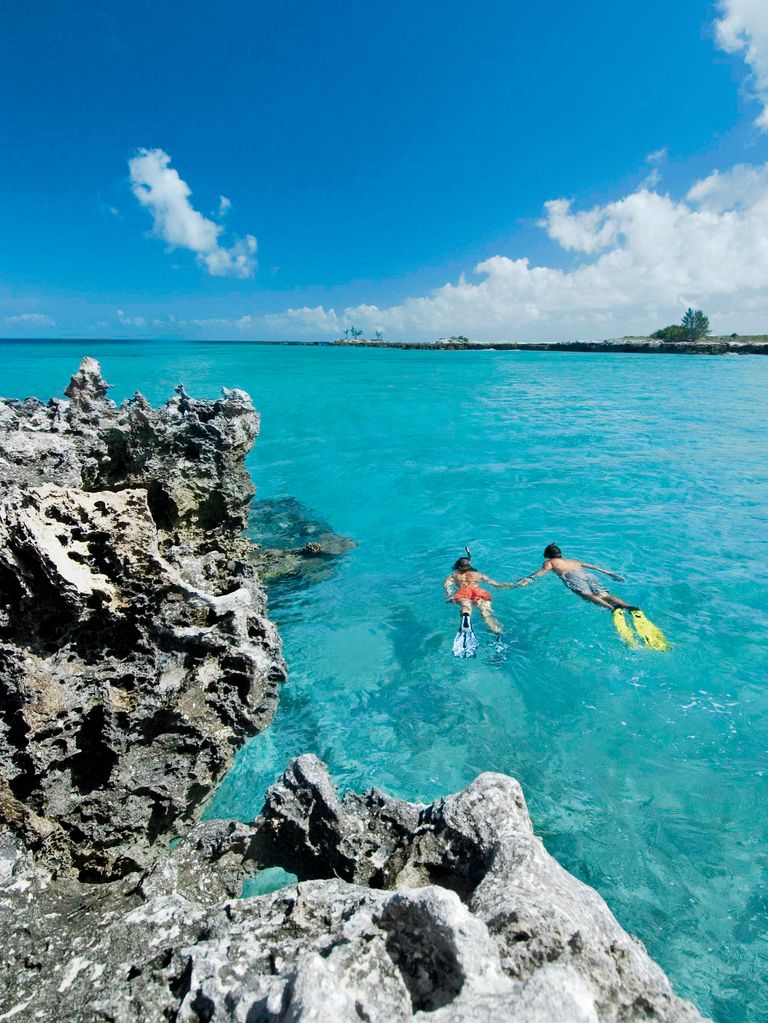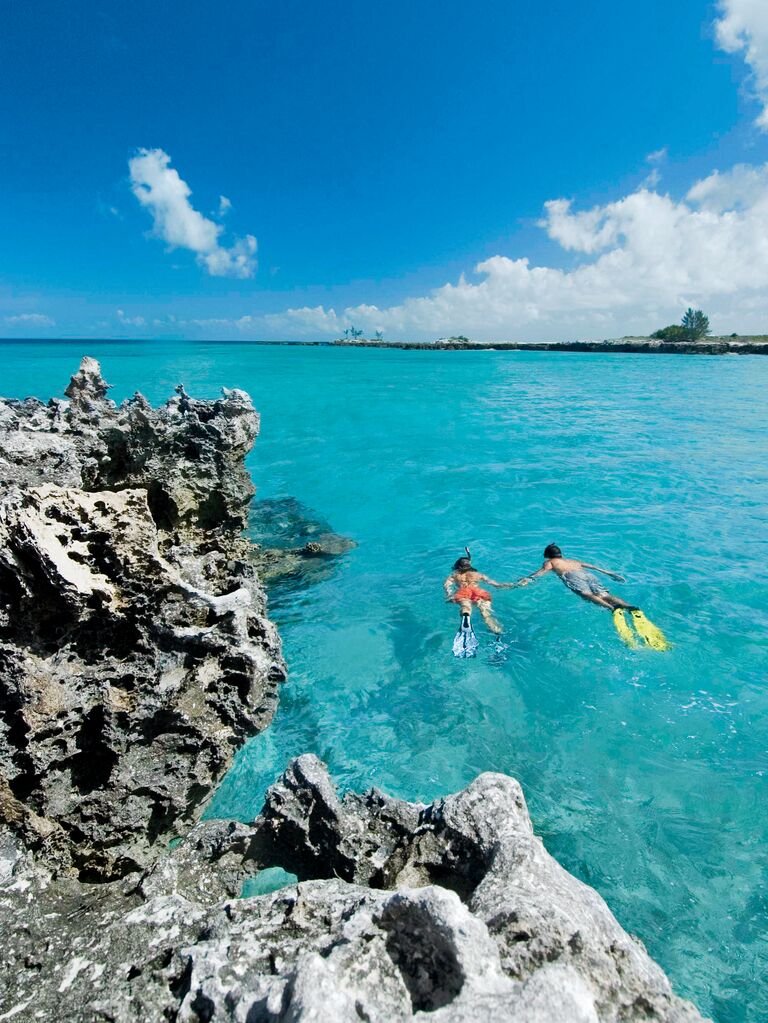 Why go: A sandy island in an archipelago off the coast of Mozambique, Bazaruto puts an exotic spin on the traditional beach vacation.
Where to stay: All of the 44 villas at Anantara Bazaruto Island Resort (from $525, Bazaruto.Anantara.com) feel like private hideaways. Choose from beach, sea view or pool villas and book a treatment at the spa, which has some of the best views. 
What to do: The archipelago is home to more than 100 species of coral, making it a prime place to snorkel and dive. 
Memorable moment: A 40-minute boat ride drops you at the aptly named Paradise Island, where a private guide can show you crumbling ruins while a chef prepares a seafood feast paired with champagne.
Bali, Indonesia
Why go: Bali provides a culturally immersed vacation. Take in Hindu temples or simply relax on its world-famous stretches of sand. 
Where to stay: Enjoy the three-mile white beach of Nusa Dua at The Mulia (from $590, TheMulia.com), an all-suite, beachfront resort with top-notch service. 
What to do: Attend a Devdan show at Bali Nusa Dua Theatre and be dazzled by traditional Indonesian dance. 
Memorable moment: Book a couple's Coco Cup massage at The Mulia's spa and let the combo of warm hands and coconut shells knead away stress as your therapists work energy points at the neck, shoulders and back. 
Best for Budgets
The Douro Valley, Portugal
Why go: One of the most underrated wine regions, the Douro Valley is home to terraced vineyards, family-run wineries, incred- ible restaurants and, surprisingly, very few tourists. Best of all, it won't break the bank.
Where to stay: The new Six Senses Douro Valley (from $240, SixSenses.com) is set in a renovated manor house that overlooks vineyards and the river below. Wine is, obvi- ously, a large part of the guest experience, so take advantage of the hotel's port tasting in the wine library, visit nearby wineries or book a vinotherapy treatment in the 24,000-square-foot spa.
What to do: If you plan your trip around harvest (usually September), you can partake in the age-old tradition of stomping the grapes to commence the vintage.
Memorable moment: Take a private river cruise, while enjoying a bottle of wine, down the Douro River aboard the gorgeously restored 1950s wood boat Friendship I. 
Byron Bay, Australia
Why go: The epitome of good living, Byron Bay exudes a hippie, surfer-cool vibe. The little town is lined with juice bars, organic res- taurants and cute boutiques, while the beach- es are perfect for a first-time surf lesson
Where to stay: Located opposite Byron Bay's main beach, the groovy Atlantic Byron Bay (from $140, AtlanticByronBay.com.au) has a Hamptons-esque vibe. Clapboard cot- tages, beach shacks and shiny Airstreams will transport you back to the '60s.
What to do: Surfing is a way of life in Australia. Learn to fit in with the locals with lessons from the Byron Bay Surf School (from $65 an hour, ByronBaySurfSchool.com) at the Pass or Watego's Beach. Your instruc- tor will have you riding a perfect peeling right-hand wave in no time.
Memorable moment: Hike up to the Cape Byron Lighthouse, and then get a bird's- eye view of the sand and sea while tandem hang gliding with a pro. 
Mykonos, Greece
Why go: Greece has long been a honey- moon hot spot. Boutique hotels on Mykonos manage to be both budget and design mind- ed, so you can afford to stay in style.
Where to stay: The 32 minimalist rooms at San Giorgio (from $256, SanGiorgio-Mykonos.com) feature whitewashed walls and canopied beds. The hotel is a peaceful haven nestled between the popular party beaches of Paradise and Paraga, which are just a few minutes walk away.
What to do: Head to Scorpios Mykonos, a new beach club at the end of Paraga Beach, and dance to live music until sunrise.
Memorable moment: Have the driver at San Giorgio whisk you 20 minutes away
to Agios Ioannis, one of the best beaches in Mykonos to catch the sunset. 
Todos Santos, Mexico
Why go: Just 50 minutes north of Cabo San Lucas, this laid-back town offers art galleries, music venues, dangerously good taco stands and great surf spots.
Where to stay: Set on 15 oceanfront acres, Rancho Pescadero (from $210, RanchoPescadero.com) is a romantic retreat with two pools, an on-site garden and its own cask-aged tequila. 
What to do: Baja Beans Roasting Co. has the best coffee in town. Visit on Sunday when they also host a farmers market and live music. Shop locally made crafts and jewelry then brunch on homemade crois- sants and veggie frittatas. 
Memorable moment: Enjoy a candlelit dinner on the beach. A bonfire will keep you toasty and a beach bed can be set up for postmeal stargazing. 
Negril, Jamaica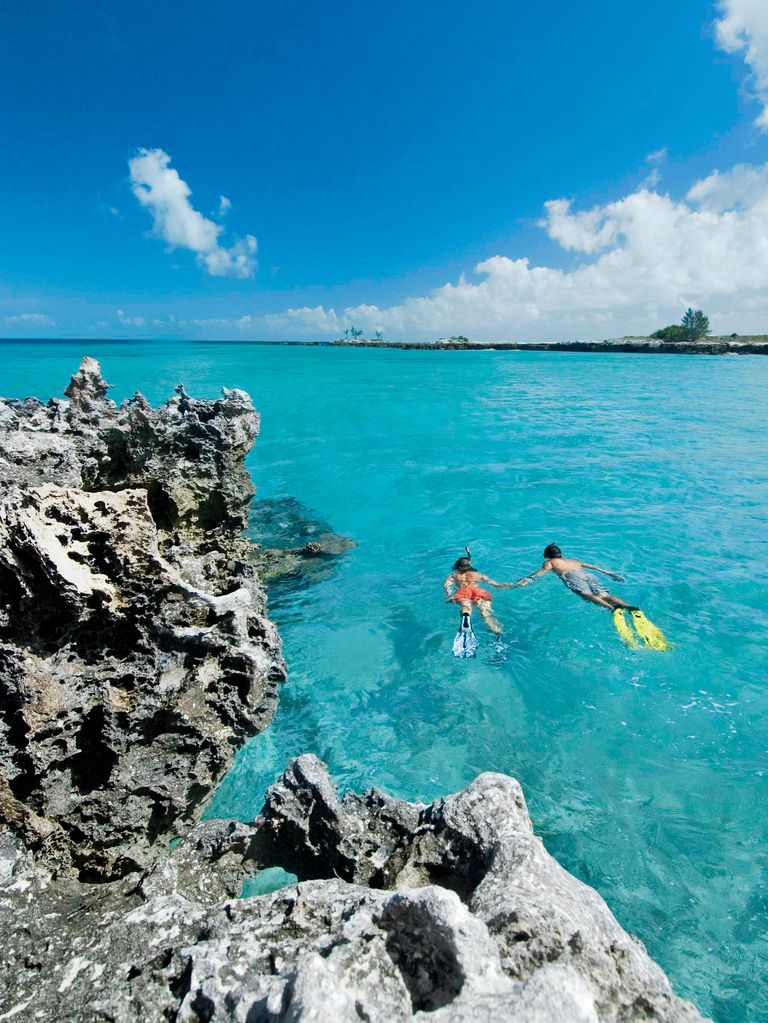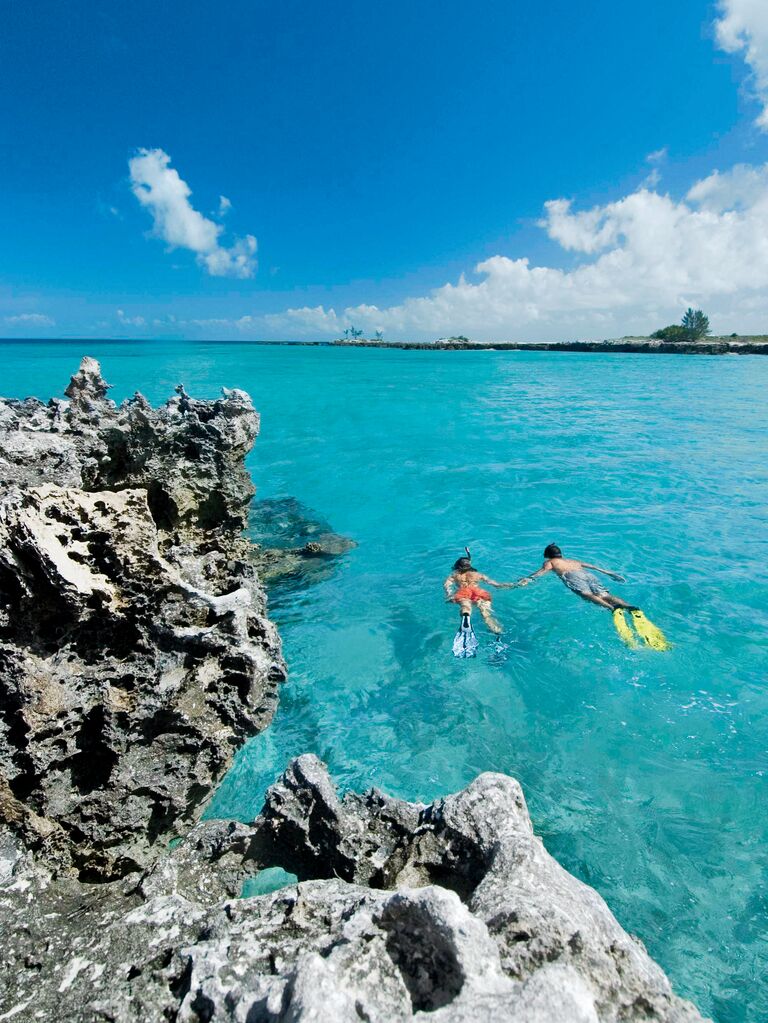 Why go: Reggae beats and rasta culture provide a real sense of place. Embrace the happy-go-lucky island spirit and dance barefoot under the stars, then sleep off the late-night fun on the beach. 
Where to stay: Perched on cliffs with steps that lead down to the sea, the unfussy villas at Rockhouse (from $95, Rockhouse .com) have housed rock stars like Bob Dylan.
What to do: Scheduled weekly activities at Rockhouse include cooking lessons, snorkel excursions, Bob Marley portraiture, African drumming and more. 
Memorable moment: Have a private guide lead you on a hike to waterfalls and natural mineral pools. 
Best for All-Inclusive
British Columbia, Canada
Why go: You feel completely off the grid in the remote wilderness of British Columbia, but can still dine on gourmet meals and be pampered by skilled masseuses. 
Where to stay: Getting to Clayoquot Wilderness Resort (from $3,640 for three nights, all-inclusive, WildRetreat.com) is half the fun, as it includes a 45-minute flight from Vancouver (complete with Instagram-worthy views of the Gulf Islands) and a 30-minute boat transfer from Tofino. Splurge on a Deluxe Outpost Tent, which boasts antique tea tables and vintage rugs, as well as modern touches like an en suite bathroom, Wi-Fi and a Thermostat-controlled propane wood stove. 
What to do: Go on a wildlife safari to Cow Bay and view grey whales and sea lions, and in summer, spot bears along the shore. 
Memorable moment: Clayoquot's on-site helicopter can whisk you 4,500 feet above sea level to Cloud Camp, where you'll sleep atop your own private mountain and a chef will prepare dinner under the stars. 
Barnard, Vermont
Why go: No matter what season you visit, central Vermont offers distinctive charms, patchwork-colored fall foliage, snowy winter mountains and wildflower-filled meadows in spring and summer. 
Where to stay: Twin Farms (from $1,500, all-inclusive, TwinFarms.com) wins over food- ies with lemon soufflé pancakes at breakfast, cold-poached Maine lobster picnics and candlelit farm-to-table dinners. Request one of the 10 cottages, which feature a screened porch, fireplace, featherbed and a jigsaw puzzle for you to take home as a souvenir.
What to do: Bike 10 miles downhill to the cute town of Woodstock, ice skate on the property's man-made lake, snowshoe or cross-country ski on the property's 300 acres, or explore nearby antique shops, cov- ered bridges and general stores. When you're finished, the Twin Farms staff will pick you up.
Memorable moment: The staff can arrange a private twilight canoe or kayak across Copper Pond. 
Philipsburg, Montana
Why go: Every activity and experience is included when you stay at this 6,600-acre ranch at the base of the John Long Mountains. 
Where to stay: Book a glamping cabin set alongside the creek at the Ranch at Rock Creek (from $1,800, all-inclusive, TheRanchatRockCreek.com).
WHAT TO DO Spend your days riding and wrangling, and your nights at the Silver Dollar Saloon, where you can dance to live music, sing karaoke and shoot pool. 
Memorable moment: Embark on a private horseback ride for two. The ranch staff will leave you with a picnic and walkie-talkie to radio when you're ready to be picked up. 
Jumby Bay, Antigua
Why go: A private 300-acre island lined with palms and white sandy beaches is your home base for romance and tropical relaxation.
Where to stay: Jumby Bay (from $1,095, all-inclusive, RosewoodHotels.com/jumby- bay-antigua) embodies island living with complimentary cruiser bikes and a stretch of beach with thatched huts and hammocks.
What to do: Visit Shirley Heights in Antigua, an old military lookout turned res- taurant, on a Sunday for sunset, followed by a barbecue and music by a steel drum band.
Memorable moment: From June through November, hawksbill sea turtles lay their eggs on Pasture Bay Beach, and you can sign up to watch them at night. 
Maui, Hawaii
Why go: Why just drive Maui's windy, 64.4-mile Hana Highway when you can base yourself in the sleepy town of Hana to explore Hamoa Beach and hike Waimoku Falls? 
Where to stay: Don't expect to find TVs or clocks in your cottage at Travassa Hana (from $650, all-inclusive, Travaasa.com/hana). You're on island time, and days here are filled with hula lessons and sunset soaks in the hot tub. 
What to do: Take a horseback ride
along Hana's secluded coastal trails—the only coastal horseback ride on Maui. 
Memorable moment: Make a lei from leaves and flowers from Travaasa Hana's on- site garden, then exchange with your honey. 
Best for Adventures
South Island, New Zealand
Why go: The South Island of New Zealand offers nature—and adventure—at its most pure and wild. Hike across spectacular moun- tain ranges and glaciers, kayak in national parks, mountain bike single-track trails and, if you're really daring, tandem bungee jump off the Kawarau Bridge. 
Where to stay: Hapuku Lodge and Tree Houses (from $410, HapukuLodge.com) is a peaceful eco-retreat located in Kaikoura, known as the "Maritime Serengeti" of New Zealand for its abundance of marine life. Book a tree house perched in a canopy of Manuka trees and wake to mountain and Pacific views. 
What to do: Spot sperm whales and dolphin pods by boat or from the sky during a 30-minute marine-viewing flight. 
Memorable moment: Kaikoura is a well- known stargazing spot in the northern hemisphere. View the constellations and spot shooting stars during a private night sky tour. 
The Lake District, Chile
Why go: Not as rugged as Patagonia, but arguably more beautiful, Chile's Lake District is home to snowcapped volcanoes, ancient forests and pristine, pale-green lakes. 
Where to stay: Hotel Vira Vira (from $1,905 for three nights, all-inclusive, HotelViraVira.com) is set on a working farm, which means nearly everything you eat is grown or produced on-site. Large wood-burning hot tubs are scattered throughout the property, so you can relax with a soak.
What to do: Vira Vira's guides are some of the best in the business. Have them lead you on a hike through monkey puzzle tree for- ests in stunning Huerquehue National Park.
Memorable moment: Vira Vira can arrange a private 40-minute float trip down the Liucura River. When you reach the shore, you'll be taken to an alfresco table for two and served a farm-fresh meal of house-made ricotta, Angus beef filet and Chilean wines. 
Zambia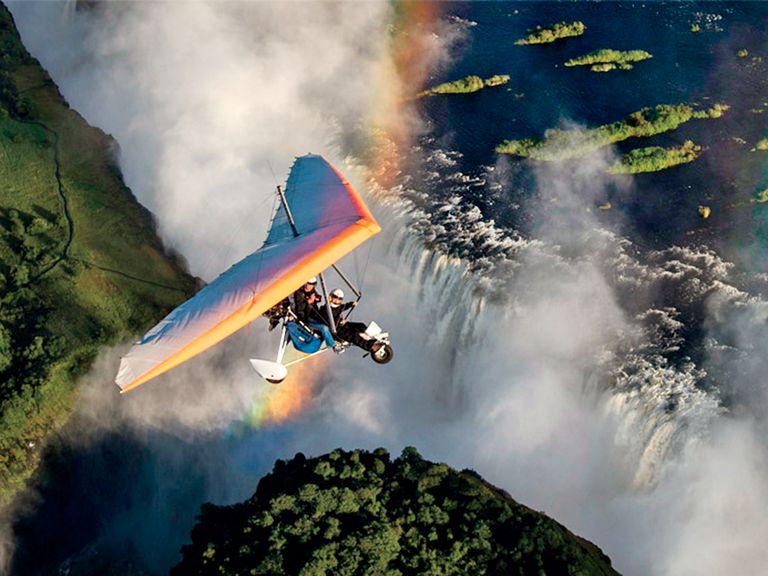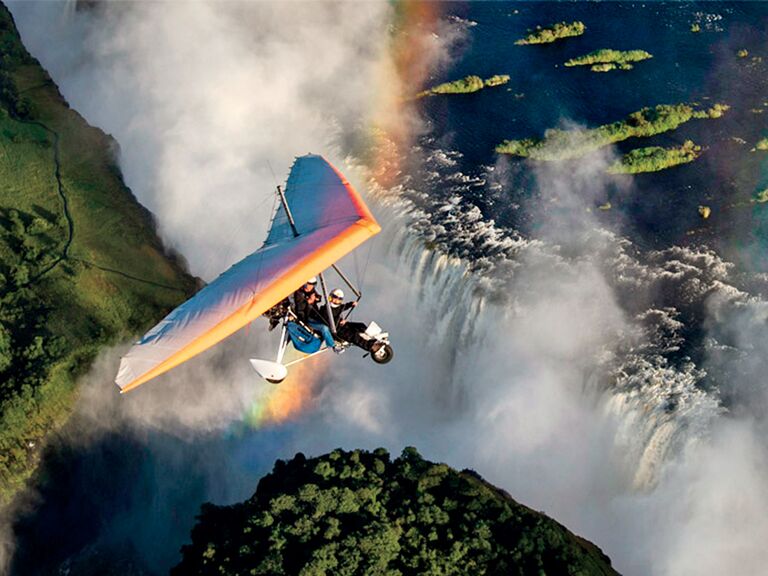 Why go: Considered the birthplace of the
walking safari, Zambia is perfect for those
not content sitting in a Jeep all day. Track
elephants on foot with a guide, or paddle
past hippos in a kayak. Upon arrival, you can
now purchase a visa that allows access to
both Zambia and Zimbabwe, so you can cross
the bridge over Victoria Falls.
Where to stay: Bush-luxe best describes
Tongabezi (from $685, all-inclusive, Tongabezi
.com), an 11-cottage property set on the
banks of the Zambezi River. Large decks mean
you can spot hippos while sipping wine in
your bathrobe.
What to do: Tongabezi offers five boat
trips a day to Livingstone Island, the
place where David Livingstone first set eyes
on Victoria Falls—the world's largest
waterfall. Snap a pic soaking in Devil's Pool,
set just at the edge of the falls. 
Memorable moment: Spend a night in
the honeymoon chalet on Sindabezi, a private
island 30 minutes away by boat. There's no electricity, so the island is lit by hurricane
lamps and candles. Staff can also arrange din-
ner on a floating dock in the river. 
Lake Bled, Slovenia
Why go: The tiny country of Slovenia is still an undiscovered adventure playground for most Americans. Hike, bike, paraglide, raft, fish and kayak against a backdrop of castles and vineyards. 
Where to stay: Book a glamping tent or tree house cabin at Garden Village Bled (from $100, GardenVillageBled.com), set just up the road from Lake Bled. A giant bird's nest serves as the sauna and an expansive garden supplies herbs and produce for the restaurant, which continues the garden theme with grass sprouting from the middle of wood tables and pots of herbs strung from the ceiling. You'll feast on Slovenian dishes like ajdov krap, a buckwheat ravioli topped with tomato cream and spices, and get intro- duced to Slovenian wines. 
What to do: The impossibly green Radovna River runs through Vintgar Gorge. Hike
the gorge's mile-long trail past swirling pools. The narrow canyon ends at Šum waterfall, where you can cool off with a dip. 
Memorable moment: Have dinner
at Bled Castle, the oldest castle in Slovenia, located high above Lake Bled. 
Colorado Springs, Colorado
Why go: Fish, horseback ride or hike for miles on crowd-free trails. At night, cozy up with your partner by the fire pit with s'mores and wine. You'll feel off the grid, but don't fret, civilization (and the spa at the Broadmoor resort) is only a 35-minute drive away. 
Where to stay: Guests can arrive at the Broadmoor's Cloud Camp (from $750, all- inclusive, Broadmoor.com/cloud-camp), perched 9,200 feet atop Cheyenne Mountain, by Cadillac Escalade, mule or a scenic, yet strenuous, three-hour hike. 
What to do: Cloud Camp is a perfect base for exploring Pike National Forest. Grab a pic- nic lunch and hike the MacNeil trail, a 5.1-mile out and back route that leaves from camp. 
Memorable moment: Honeymooners should book the Fire Tower suite, situated atop a historic Colorado fire tower. Accessed by way of 145 steps, both levels of the two-story suite offer wraparound decks with 360-degree views and a secluded, copper- and-cedar hot tub.