If traditional cardstock and stationery isn't your thing, then these invitations are for you.
According to Pinterest's 2018 Wedding Trend Report, 3-D invites are going to be a major trend in 2018. And unlike something your guests would put on the fridge and likely throw away after your wedding date comes and goes, these are invitations they'll actually want to keep forever.
Here's the best part: You can design your own, because 3-D greeting card company Lovepop just launched their customizable wedding invitation tool, which allows you to collaborate with them to design a one-of-a-kind work of art based on your style preferences. So whether you're having a church wedding or woodsy affair, your invites will perfectly capture the vibe you're going for. Want your two labrador retrievers on the invite too? Go for it! 
So not only will you have an invitation that actually feels like you, but your guests will have a cool keepsake. Check out a few examples below—the options are endless. 
A Beach Wedding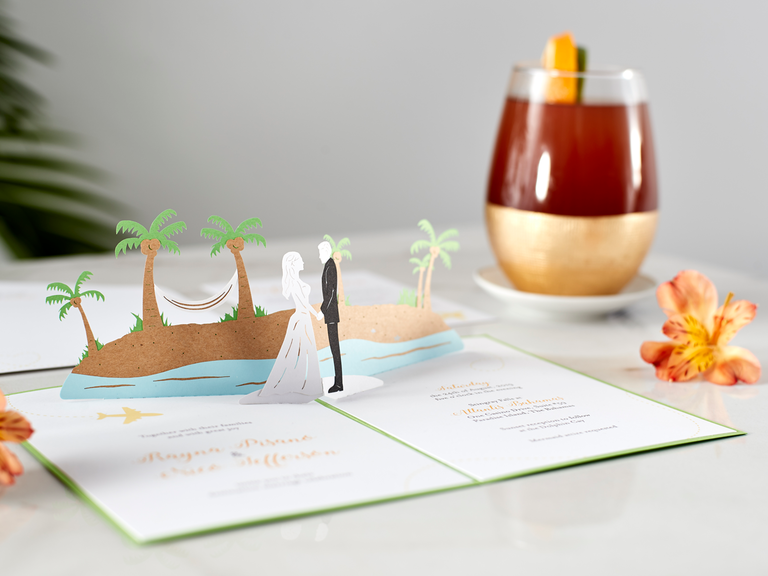 Couple Under a Chuppah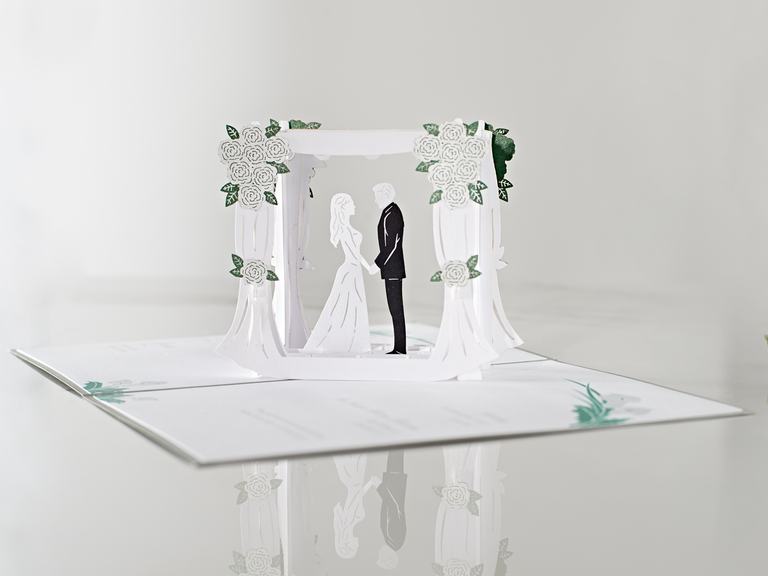 An Orchid Bouquet
Couple on a Balcony