Coming up with the perfect wedding centerpiece ideas can seem overwhelming at times, but it doesn't have to be. From simple wedding centerpieces to unique ones, we've got you covered with ideas that include flowers, birdcages, candles, paper and even glitter. Here are some of the best options—no matter your budget.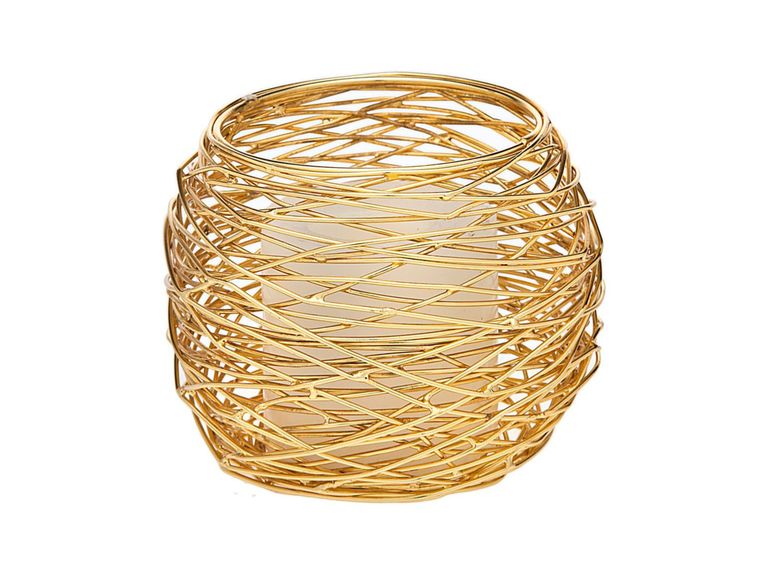 Scatter a few of these gold votive holders on each table for an ornate look your guests won't forget. 
Godinger nest votive holder, $20, LordandTaylor.com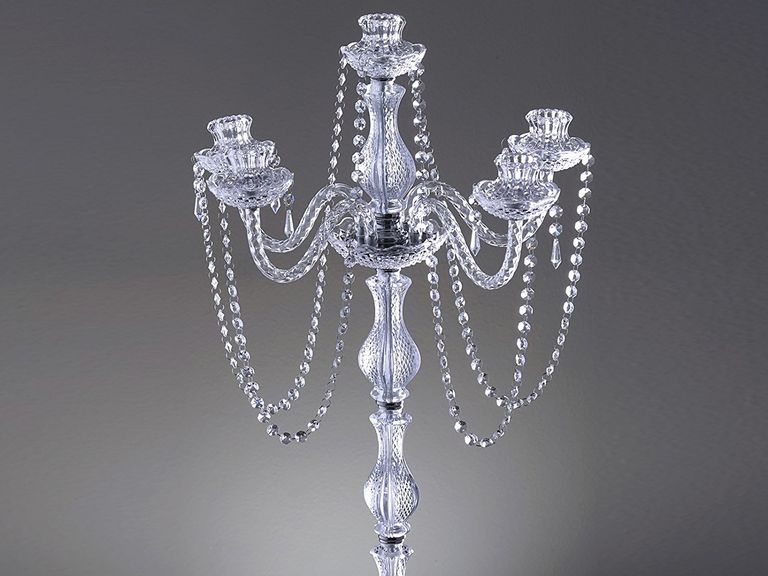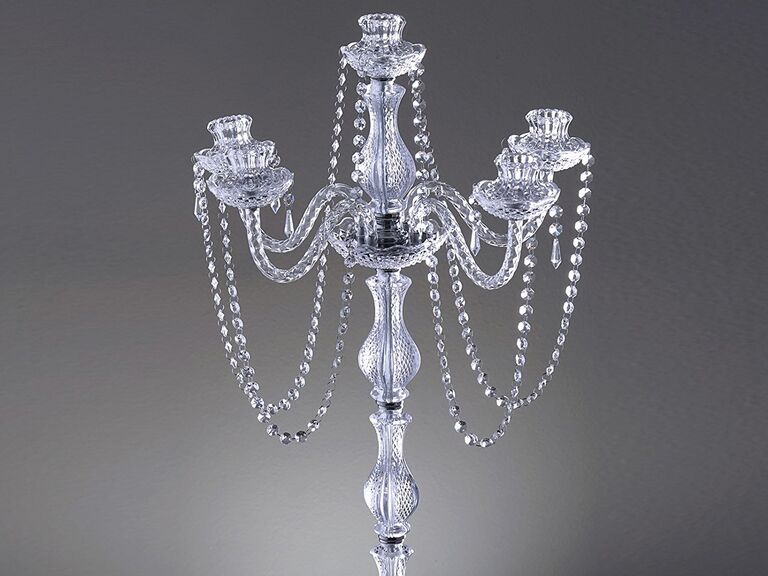 Go for decadence with a stunning candelabra at each table. 
Efavormart candelabra, $100, Amazon.com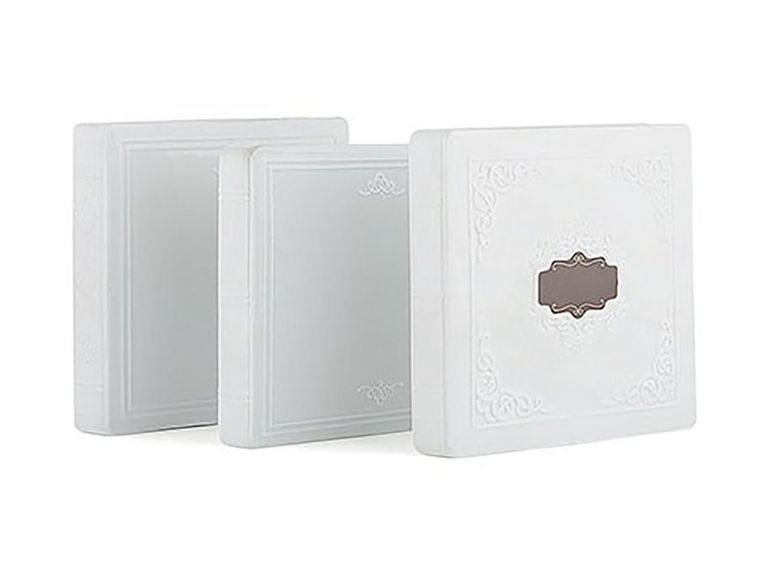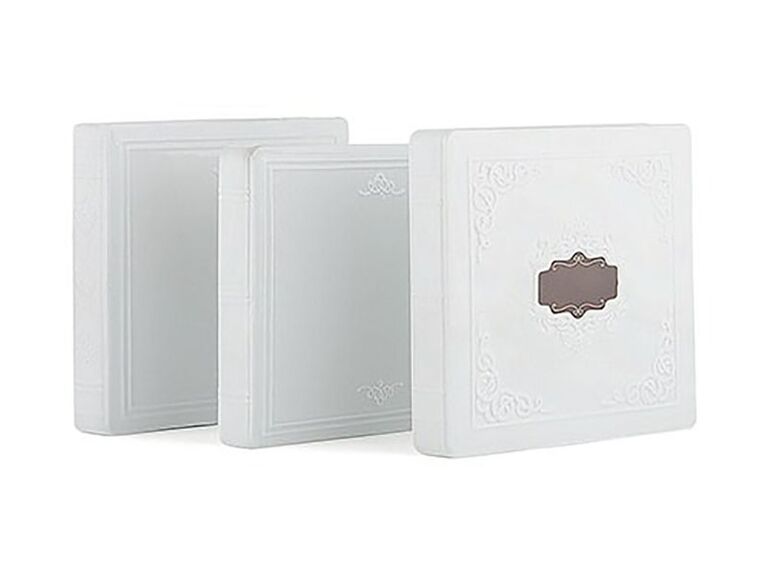 Are you and your partner bookworms? Show off your love of reading with these stunning vases. 
The Knot Shop porcelain book vases, $100, WeddingShop.TheKnot.com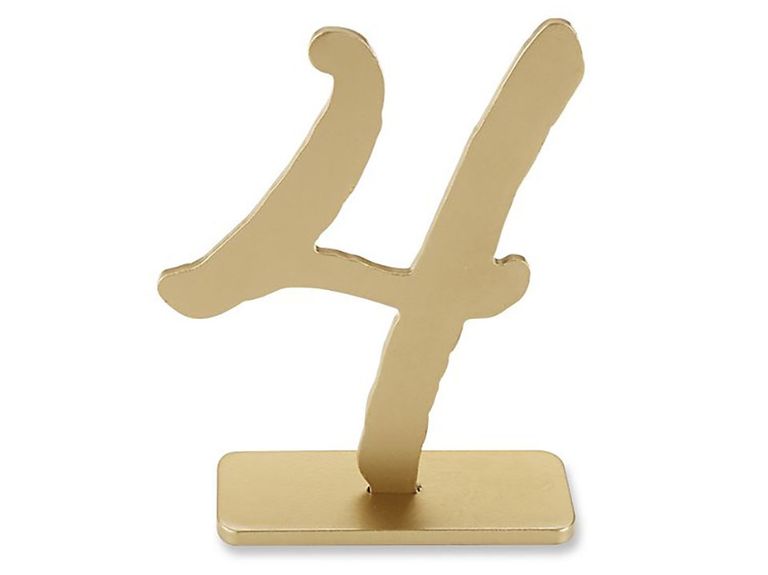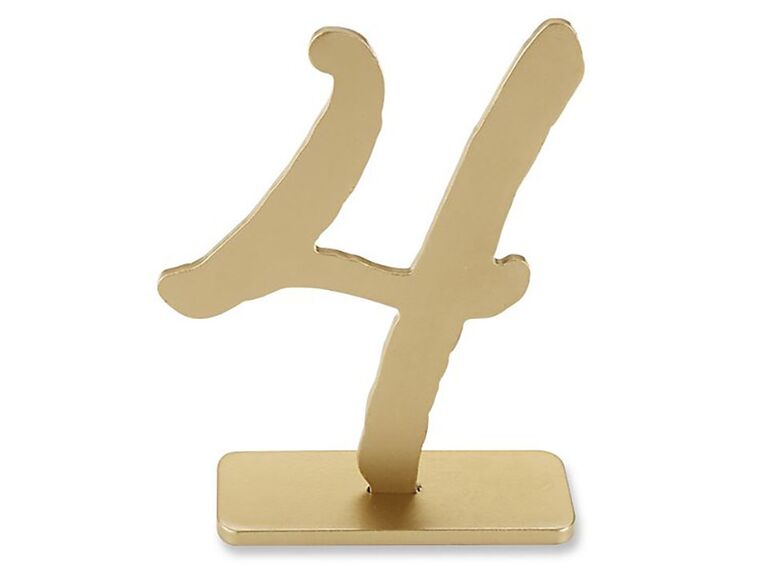 Keep things simple with a gold table number. 
David's Bridal good as gold table numbers, $28 for set of 6, DavidsBridal.com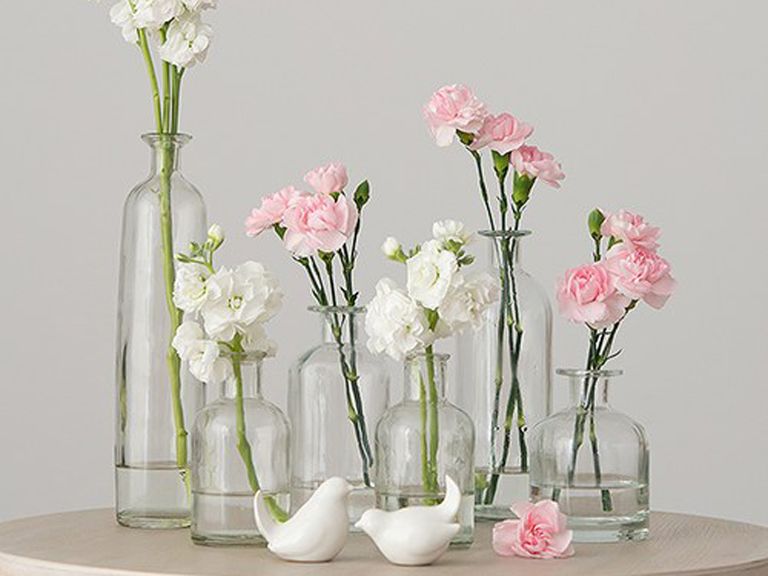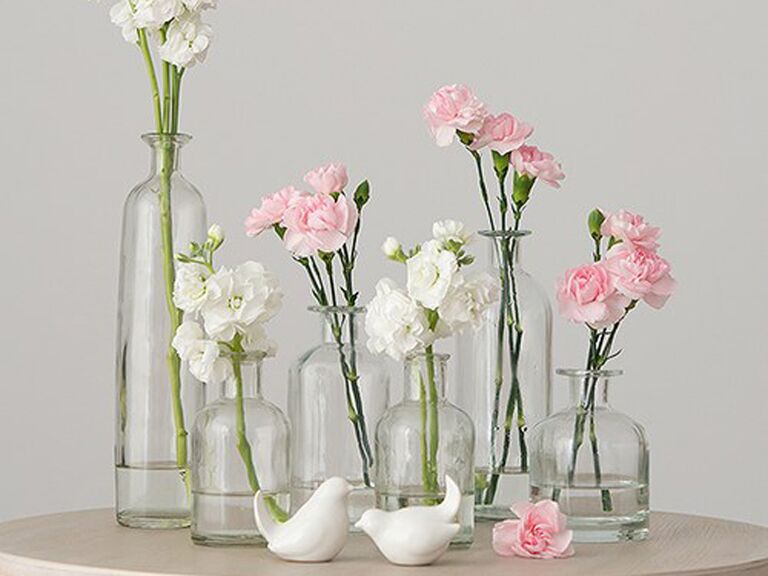 A glass bottle set will provide different heights for flowers or fresh herbs. 
The Knot Shop decorating glass bottles, $38 for set of 6, WeddingShop.TheKnot.com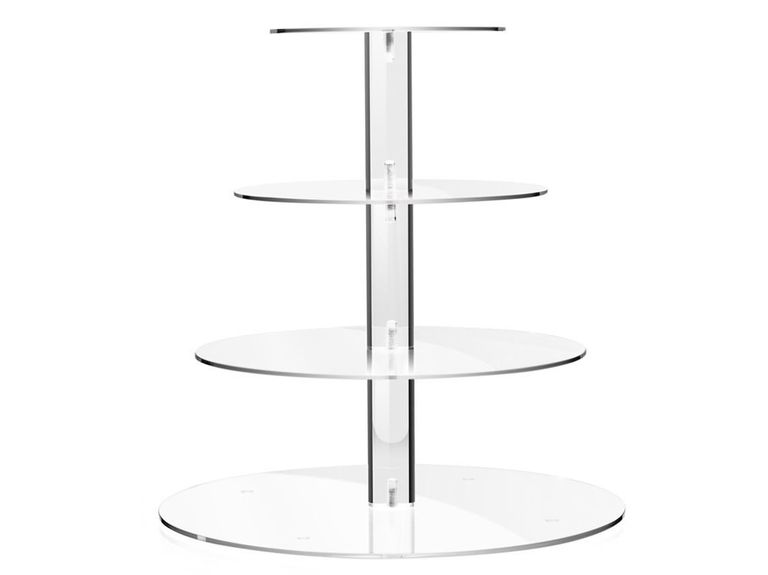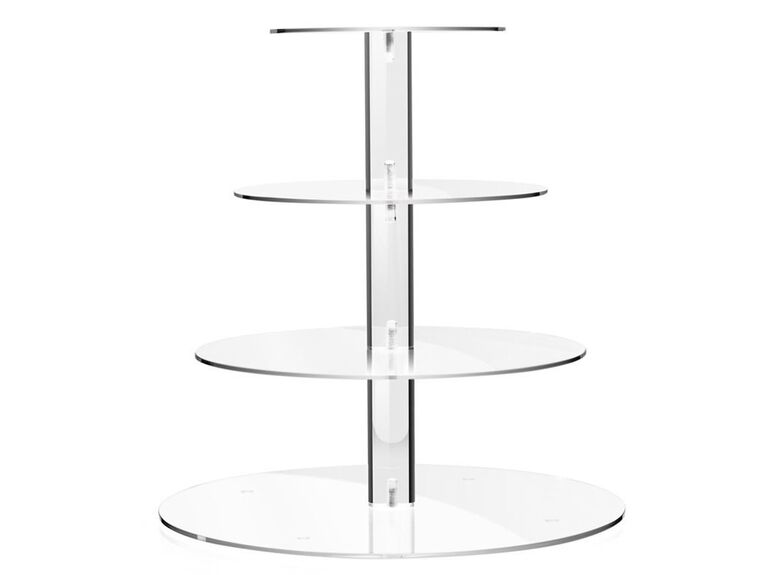 Layer this cake stand with roses or the flower of your choice.
TWING 4-tier round cake stand, $23, Amazon.com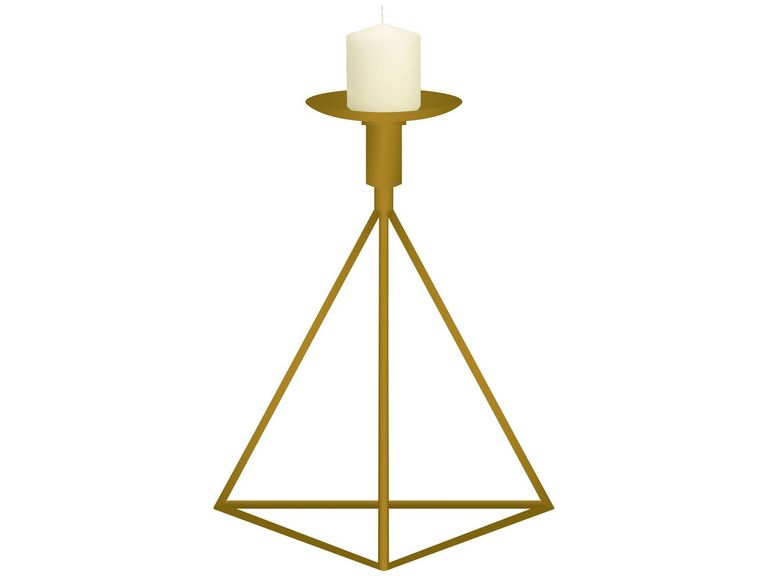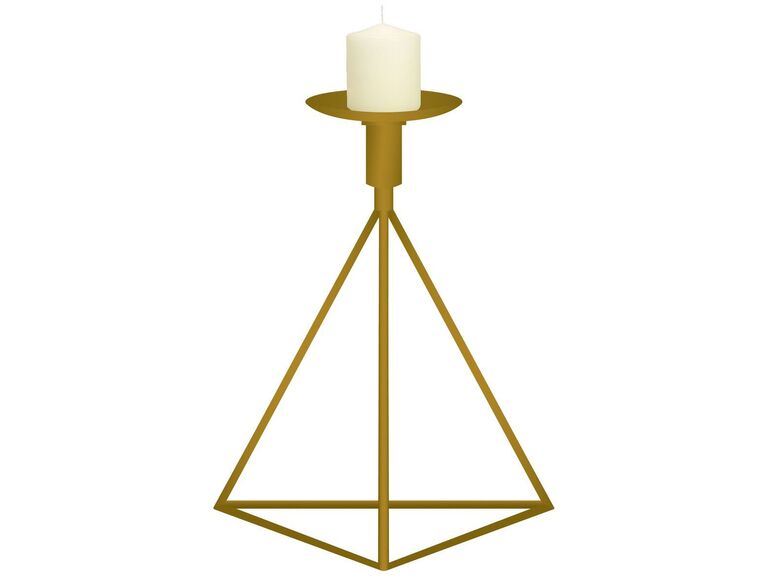 Single out a golden candleholder on each table for a classy, simple look. 
PTM Images golden pyramid candleholder, $92, LordandTaylor.com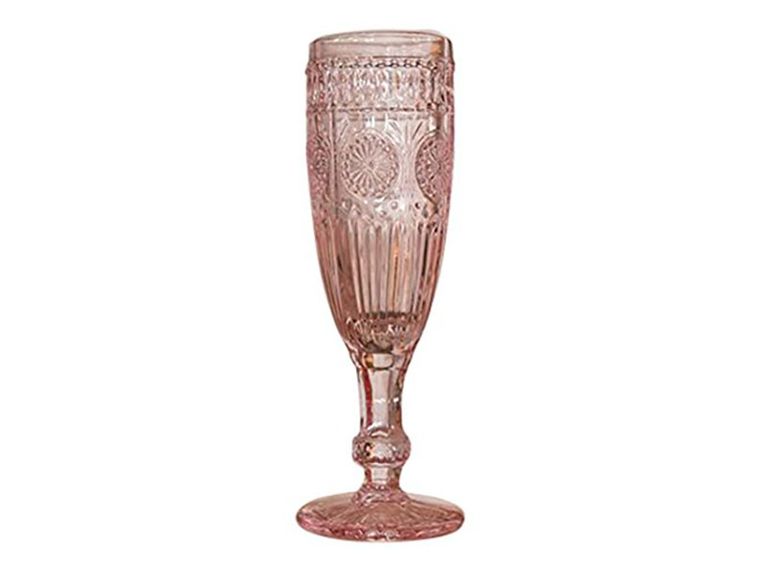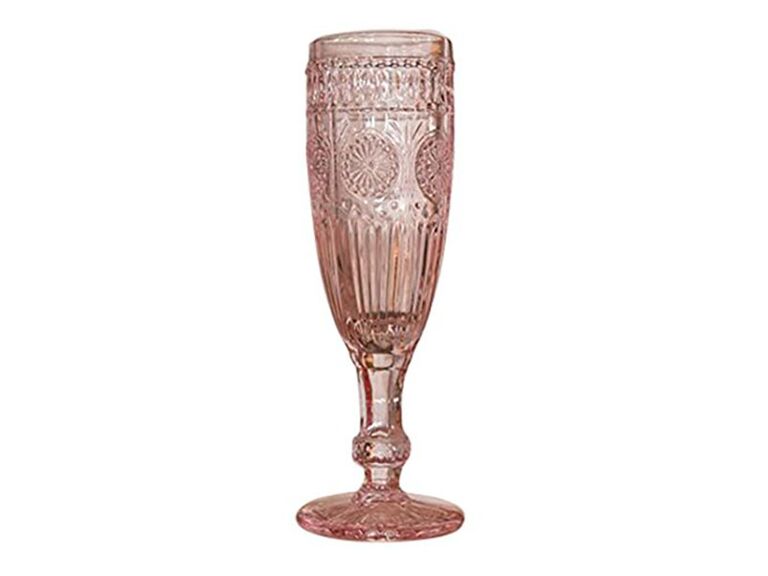 These ornate glass goblets can be mixed and matched in three subtle colors. 
David's Bridal tall vintage pressed glass goblet, $6, DavidsBridal.com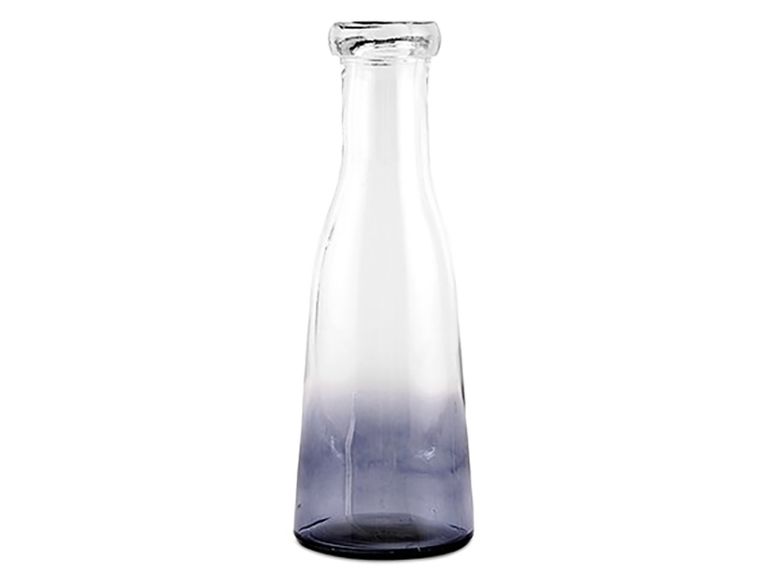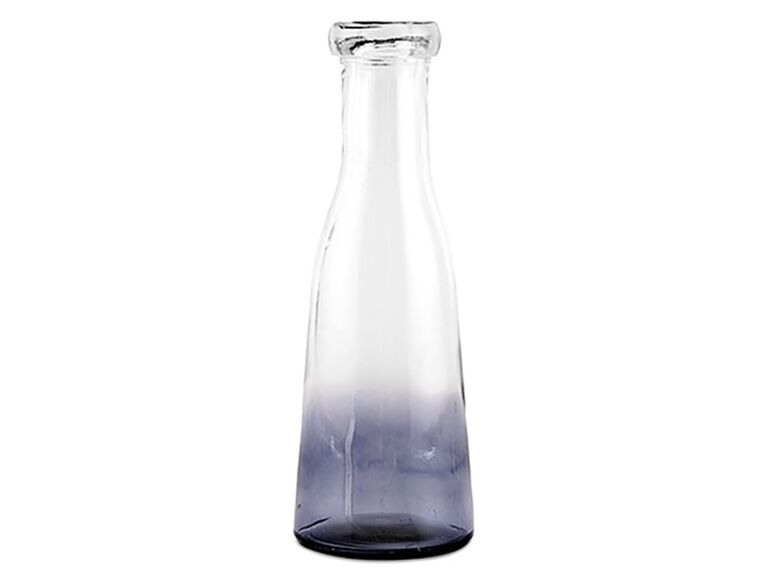 Add a touch of color to your arrangements with ombré vases. 
The Knot Shop glass bottle with ombré smoke decoration, $8, WeddingShop.TheKnot.com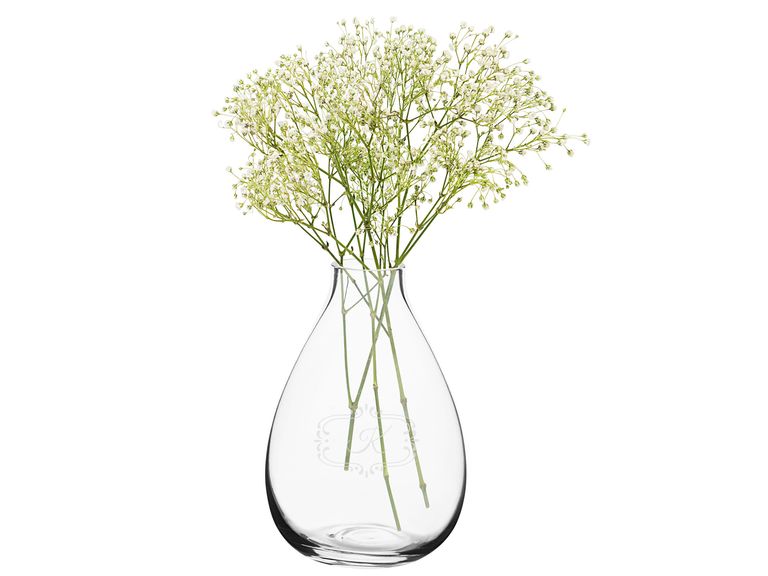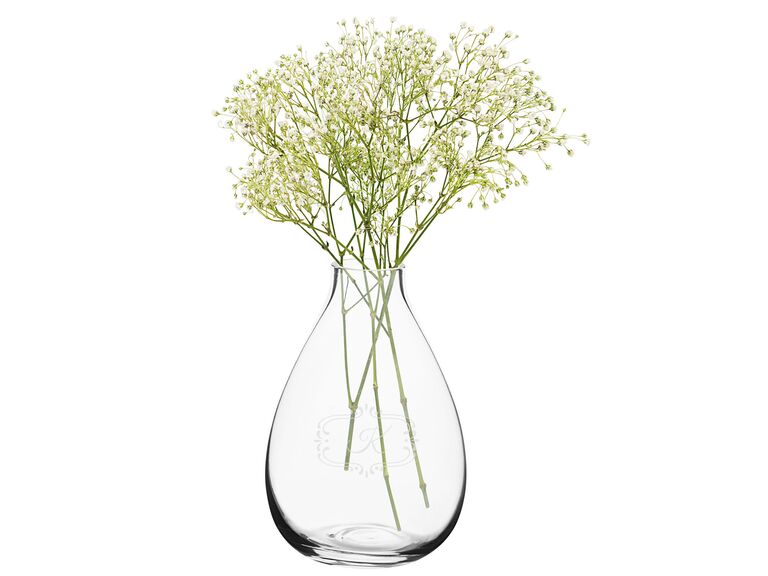 Place flowers or branches in a personalized glass vase you can use after your "I dos."
Cathy's Concepts monogram glass vase, $31, Nordstrom.com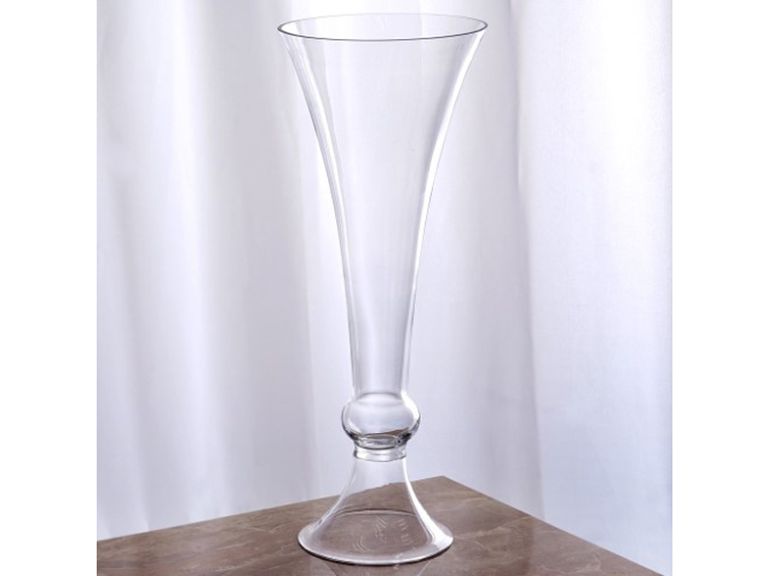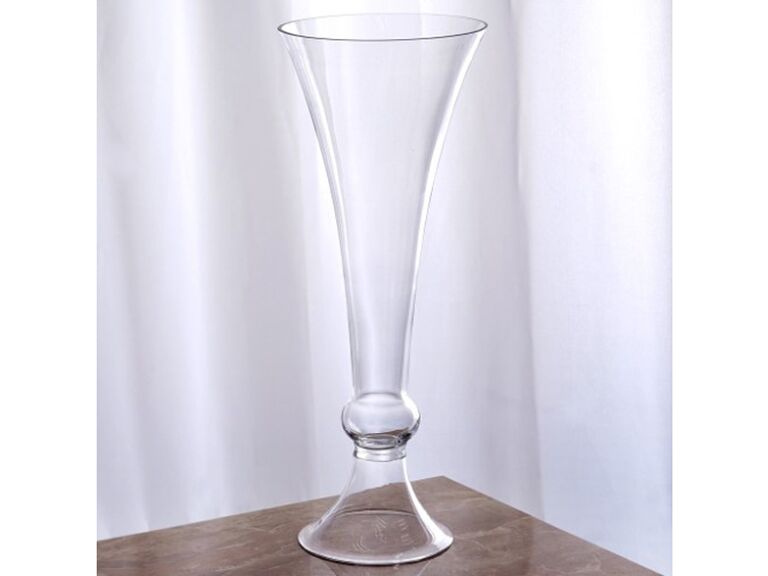 These tall trumpet vases can be filled with beads, flowers, lights and more. 
BalsaCircle trumpet vase centerpiece, $63, Jet.com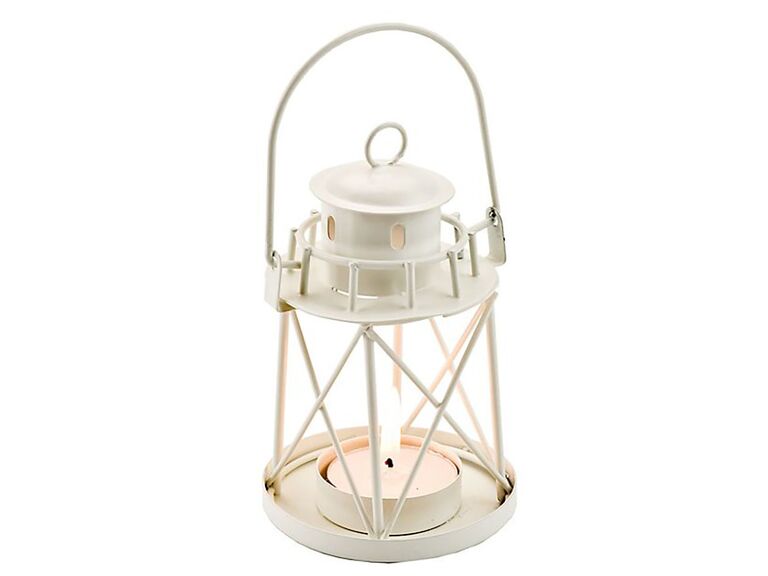 Light up each table at a beach-themed reception with lighthouse tealight holders. 
David's Bridal by the sea lighthouse tealight holder, $6, DavidsBridal.com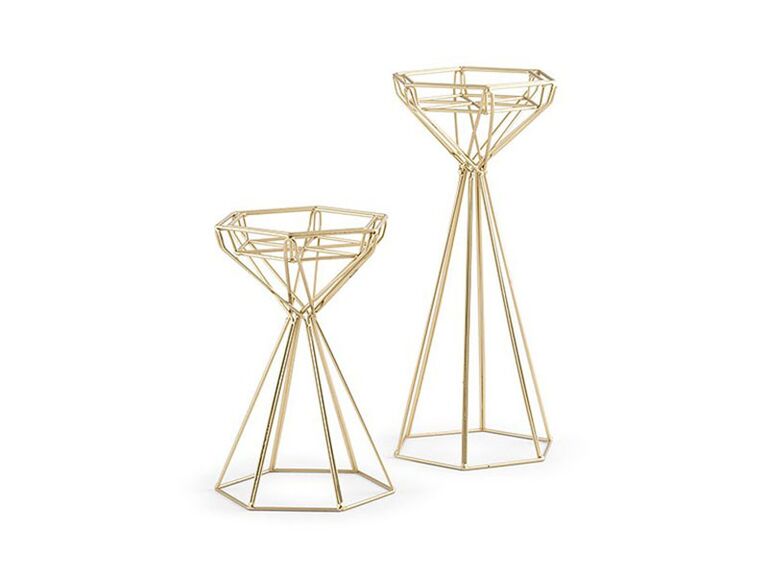 Perch candles atop these gold candleholders for an ornate vibe. 
The Knot Shop geometric candleholders, $26 for set of 2, WeddingShop.TheKnot.com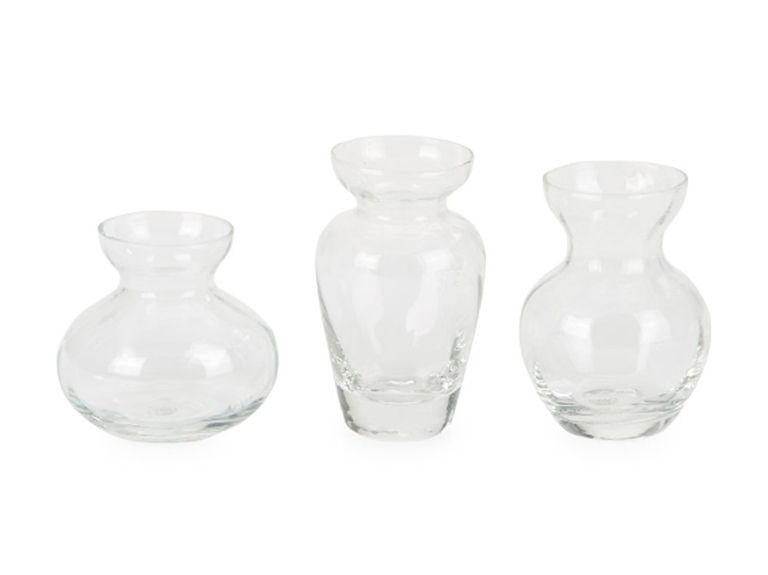 Tiny vases are perfect for short stems and simple buds. 
Two's Company mini vases, $24 for set of 3, LordandTaylor.com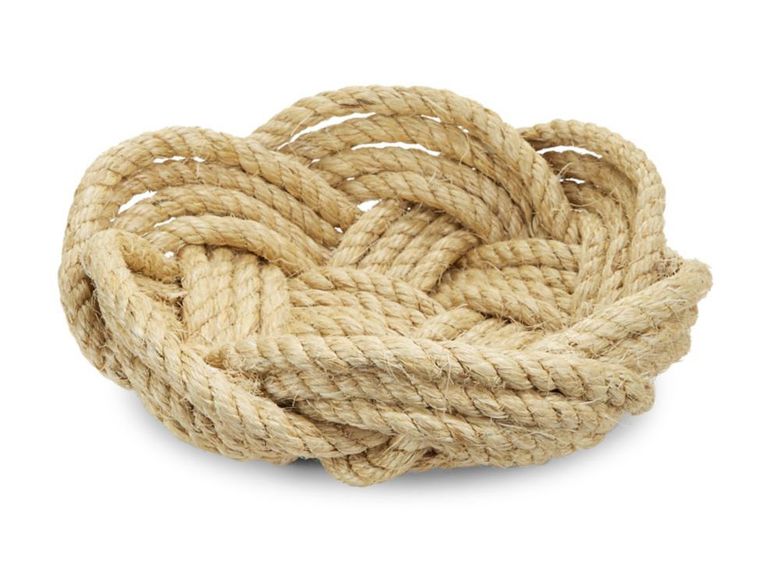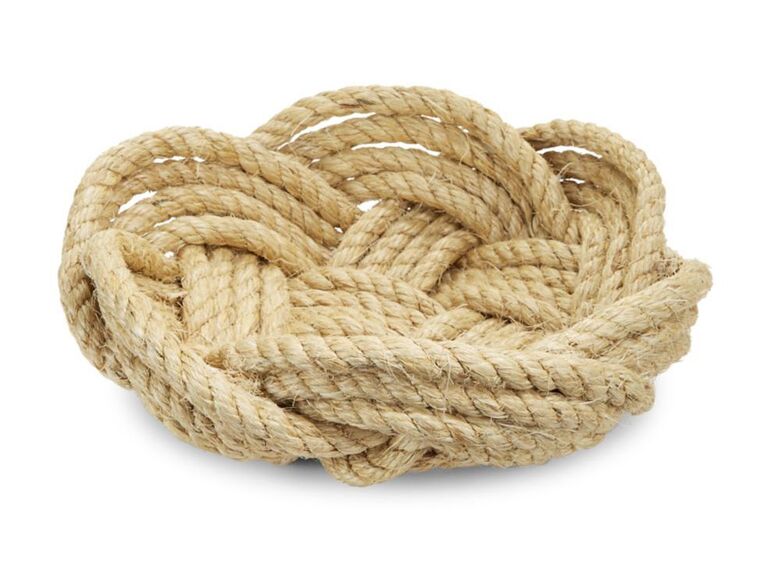 Add some flair to a nautical-themed wedding with rope bowls. 
Two's Company large rope bowl, $48, LordandTaylor.com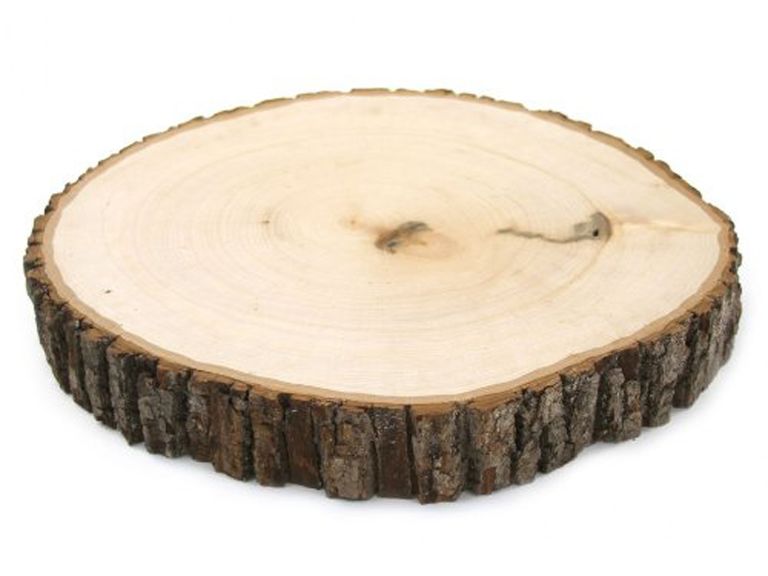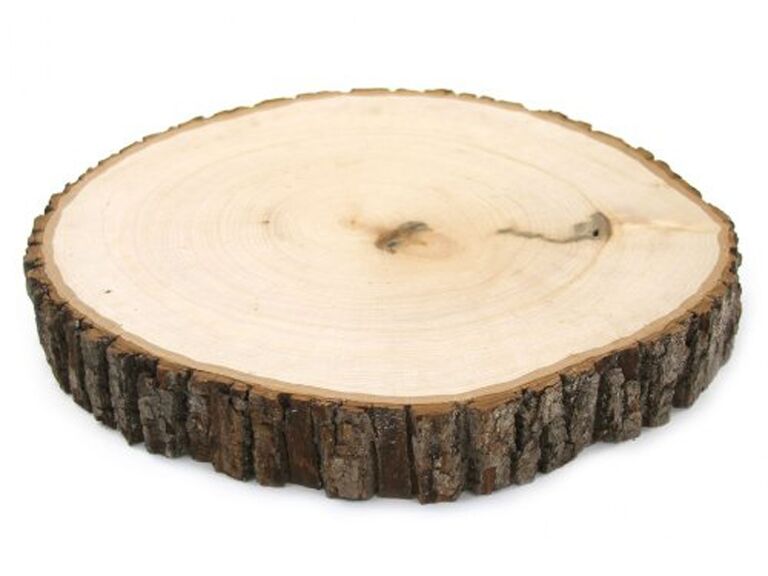 Add an earthy element to your centerpieces with this wood slab. 
Koyal thick tree slice, $15, Amazon.com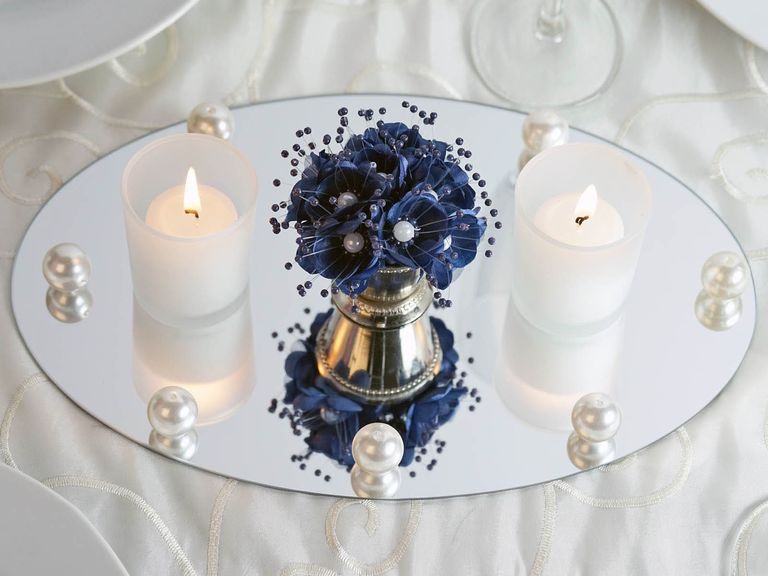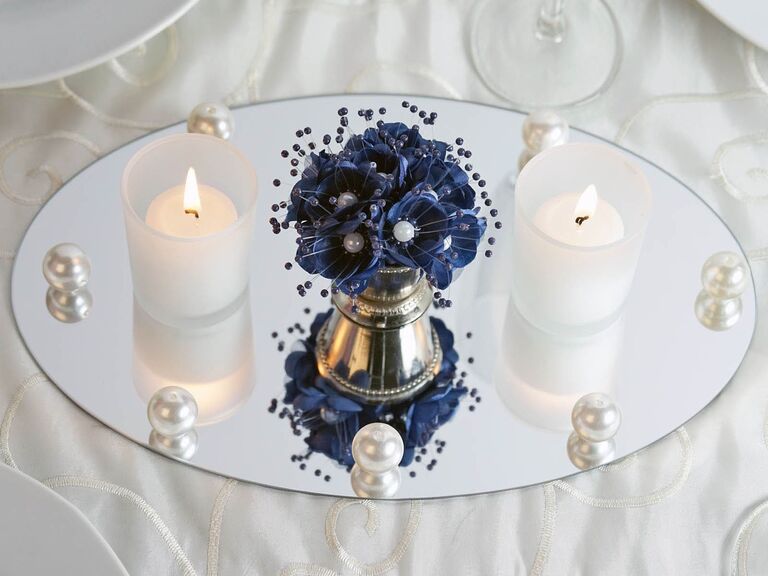 Make your table look bigger with mirror centerpieces. 
BalsaCircle glass mirror wedding centerpiece, $18, Jet.com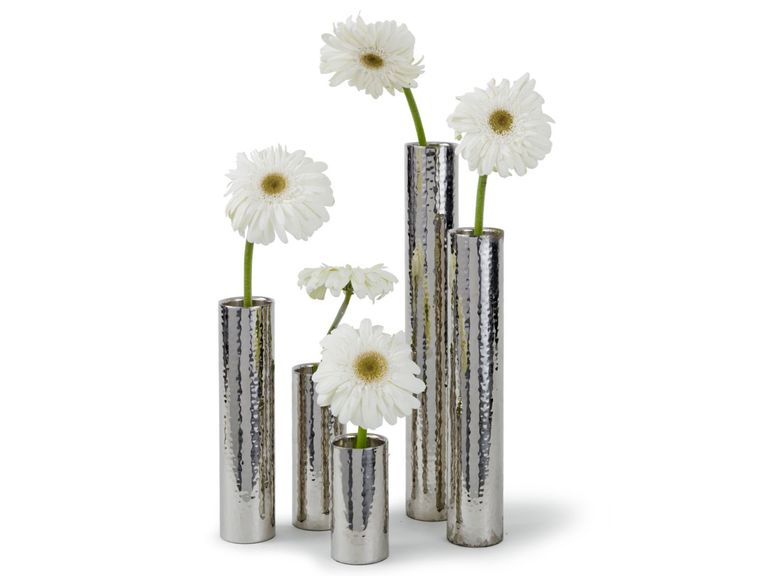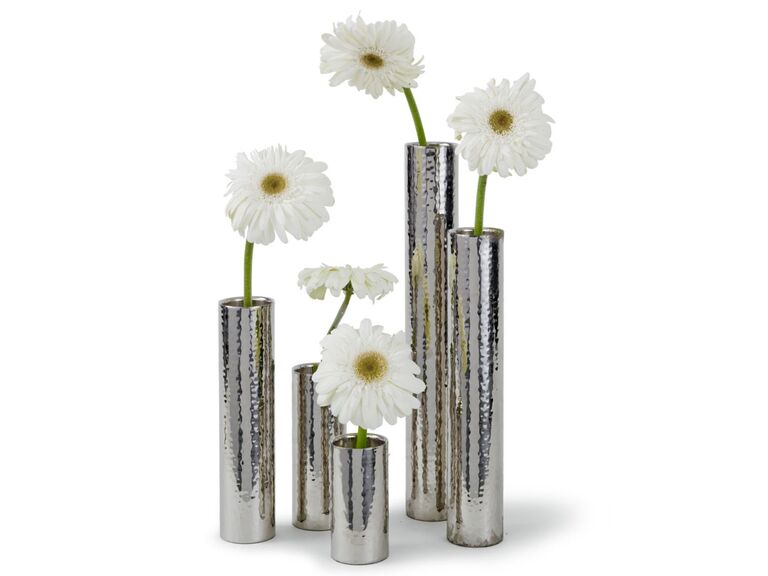 These simple vases hold just one bud each, perfect for a minimalist look. 
Regina Andrew Design hammered bud vases, $148 for set of 5,SaksFifthAvenue.com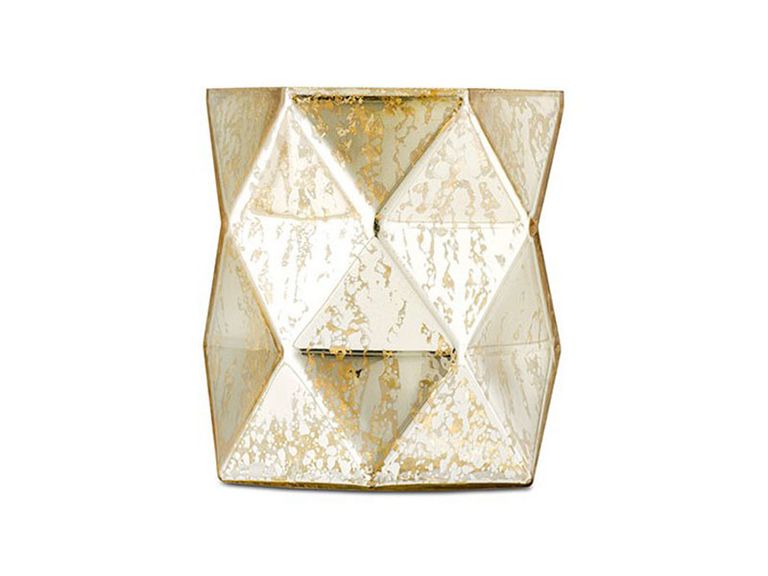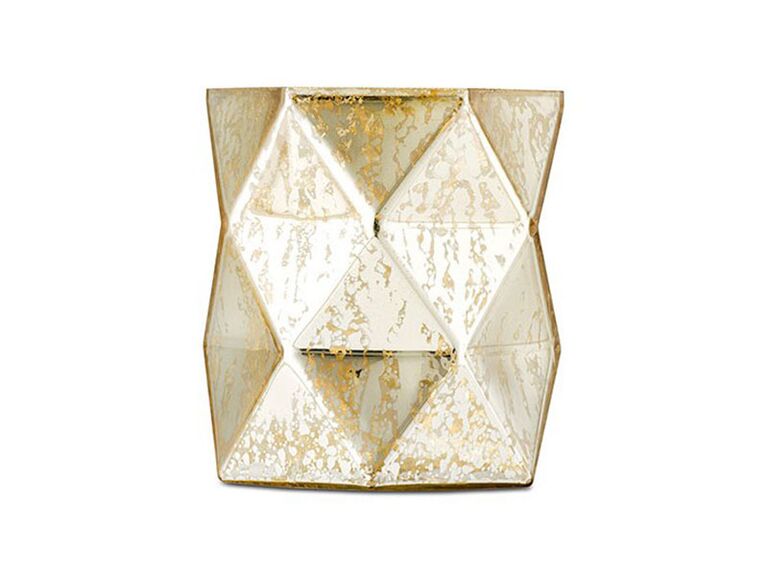 This gold vase will make your tables look both elegant and modern. 
The Knot Shop geometric mercury glass vase, $9, WeddingShop.TheKnot.com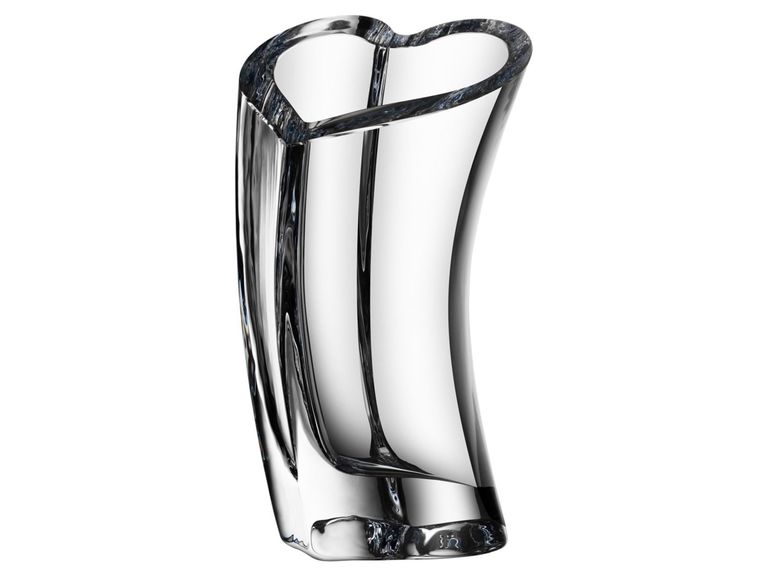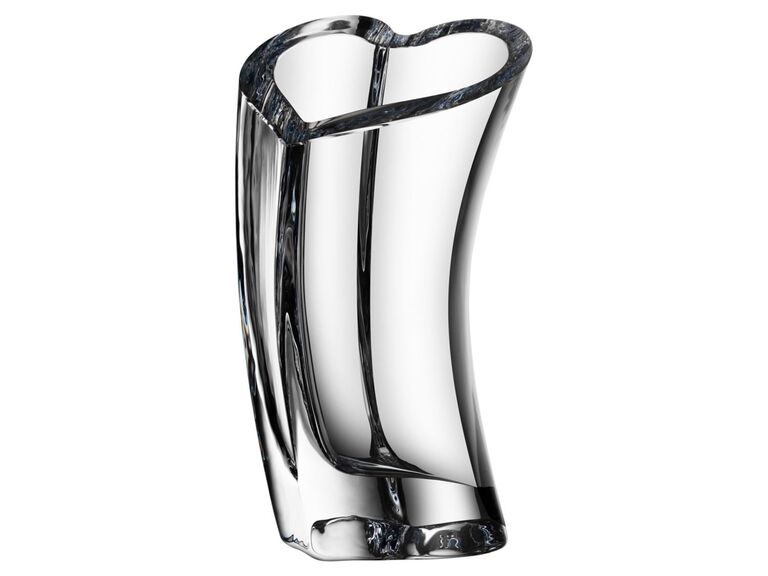 This gorgeous heart-shaped vase will set a romantic mood with any floral design.
Orrefors heart-shaped vase, $300, LordandTaylor.com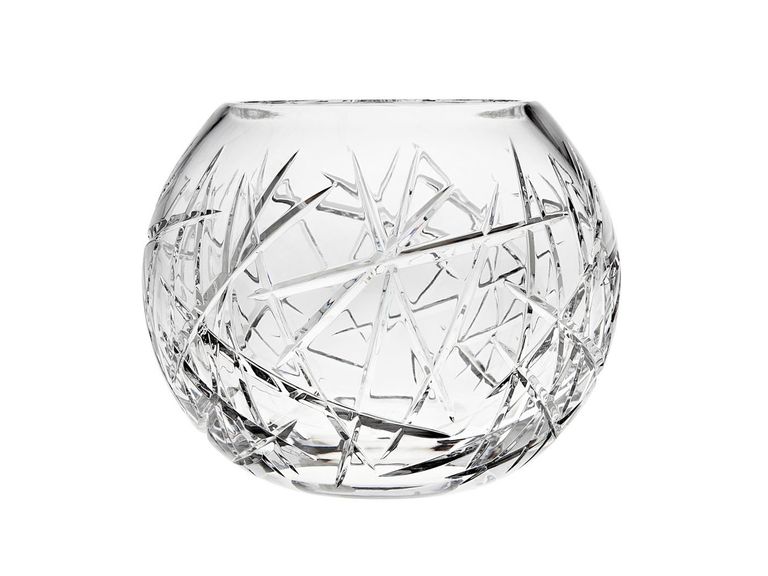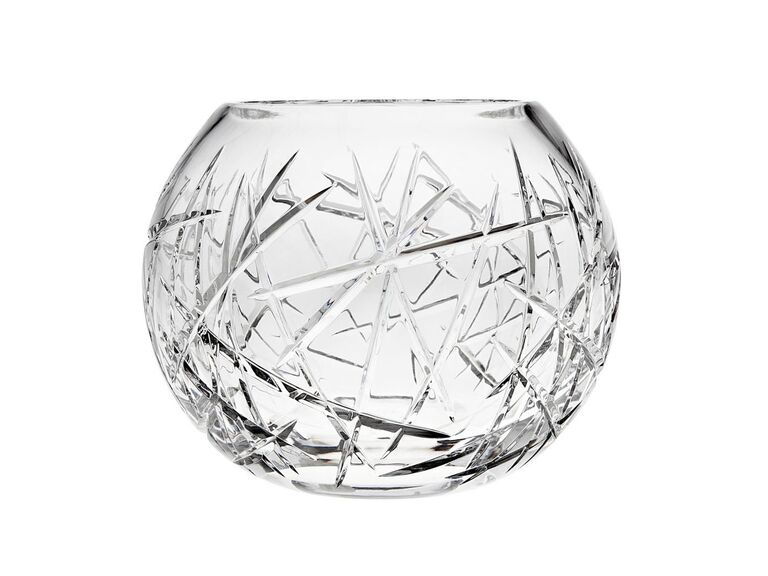 A hand-cut design gives extra elegance and sparkle to this bowl. 
Godinger radiance rose bowl, $86, LordandTaylor.com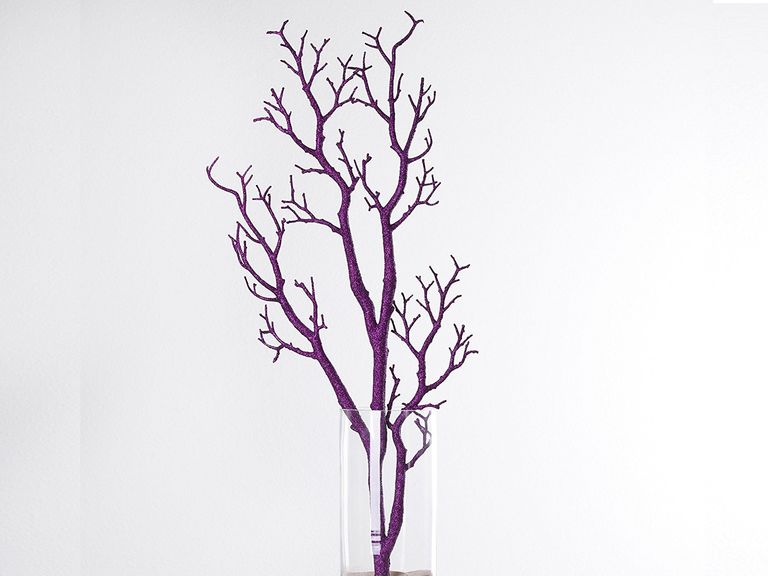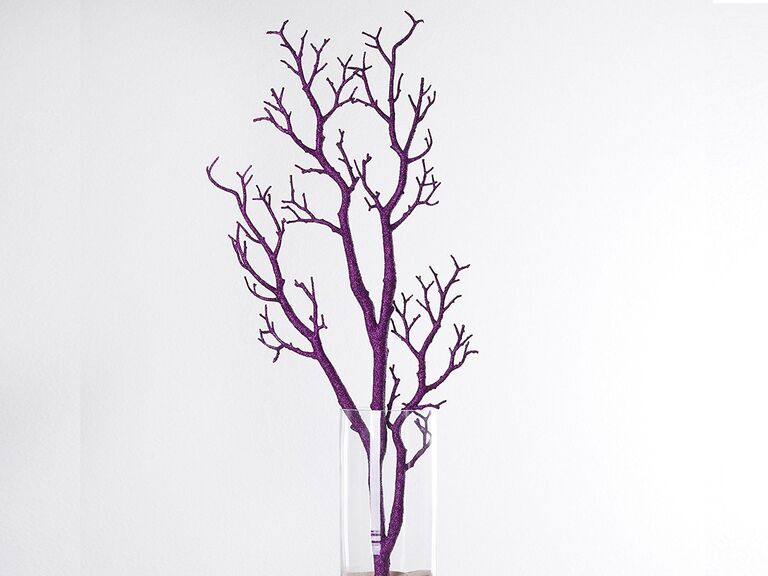 These glitter branches come in three colors to add a bit of whimsy to your reception. 
Efavormart glittered branches, $41 for set of 4, Amazon.com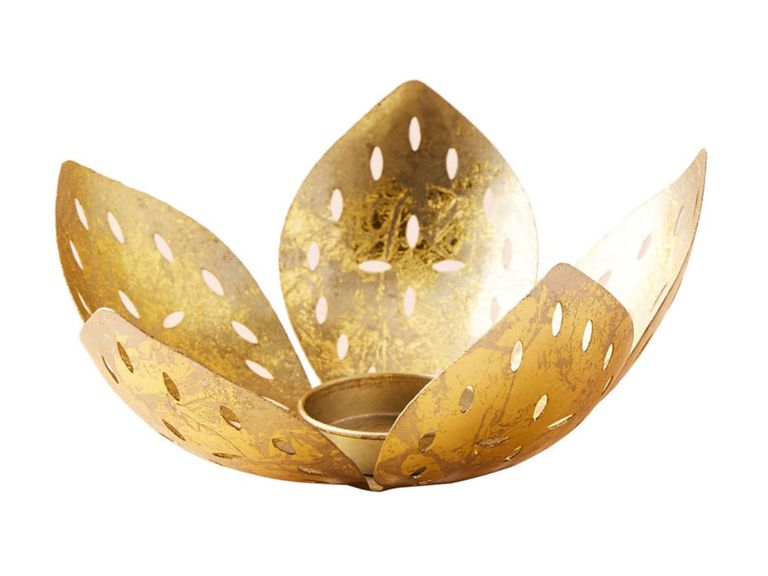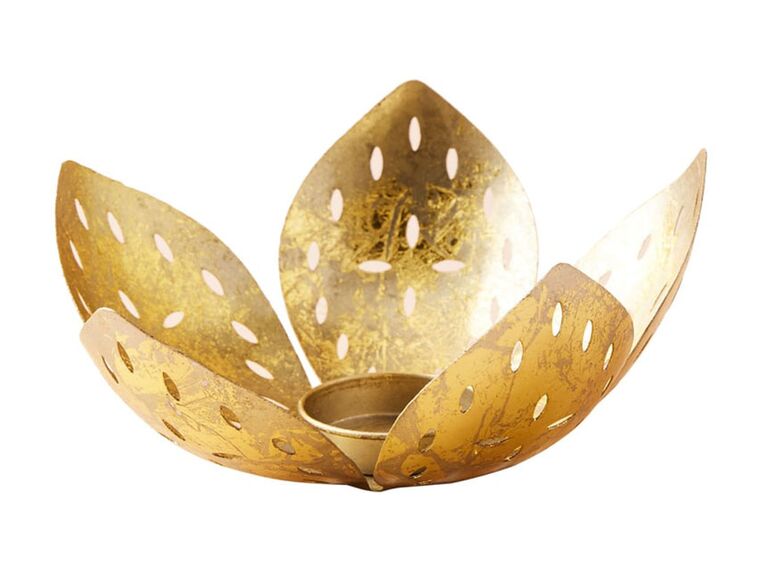 This charming votive holder feels floral and ornate all at once. 
Anthropologie blooming bud votive candleholder, $14, Nordstrom.com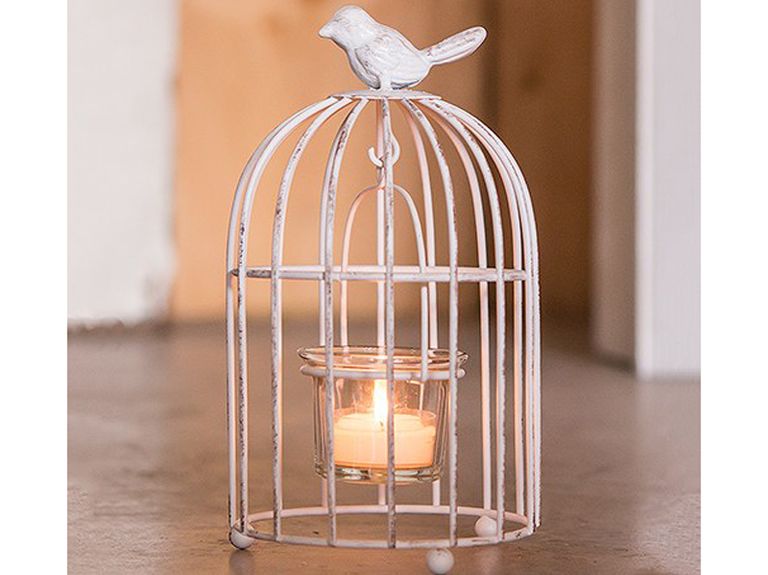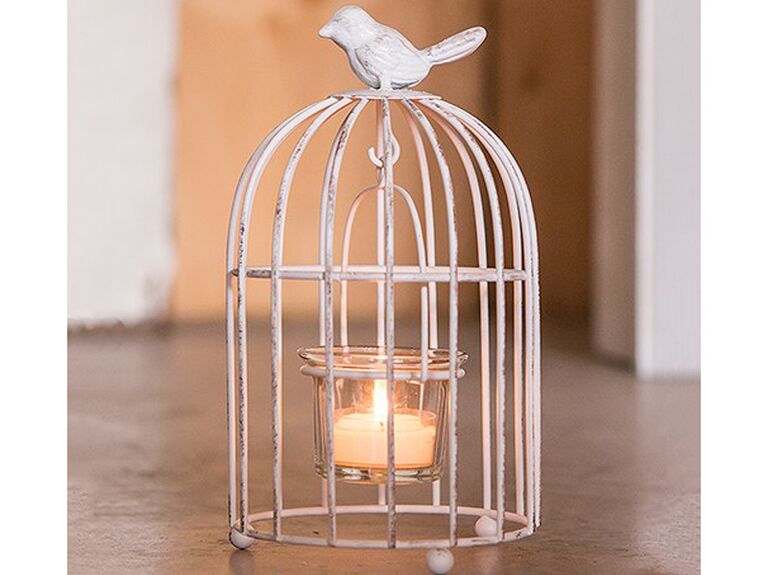 Frame your candle flames in a birdcage for a simple, vintage style. 
The Knot Shop small metal birdcage with tealight holder, $17, WeddingShop.TheKnot.com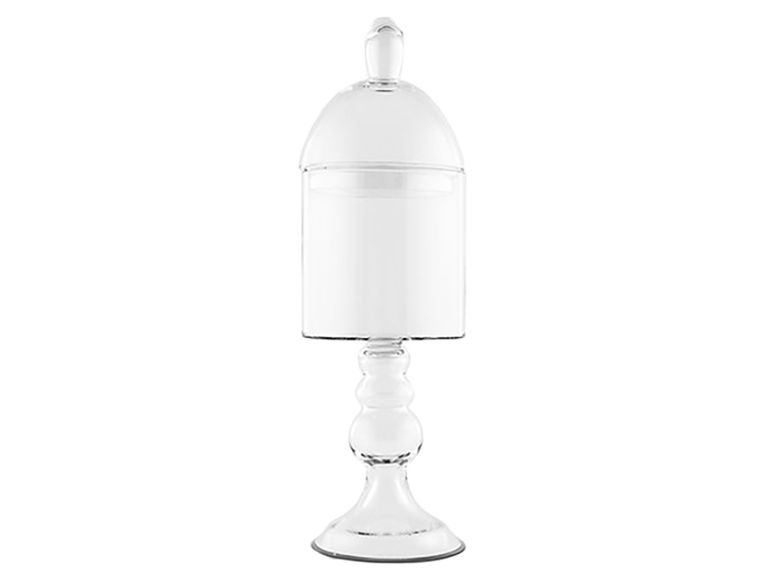 Fill these jars with flowers, candies, glitter—you name it—for a classic feel. 
The Knot Shop decorative apothecary jar with bowl, $40, WeddingShop.TheKnot.com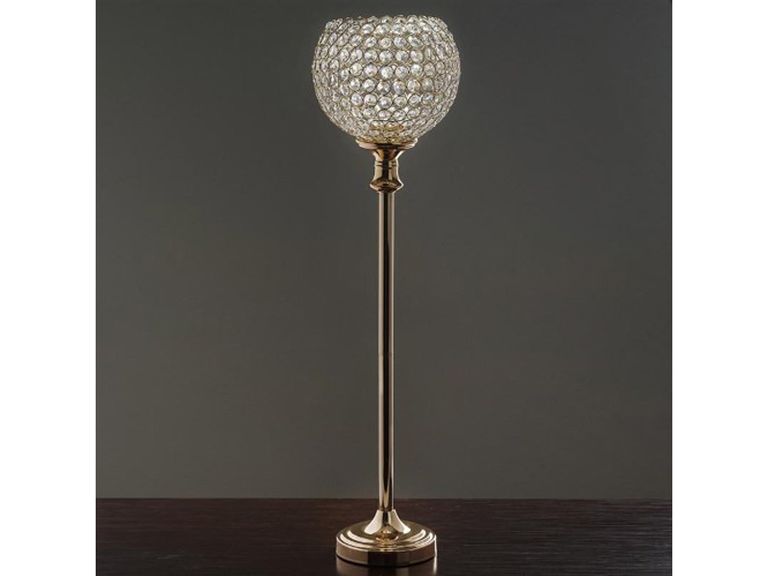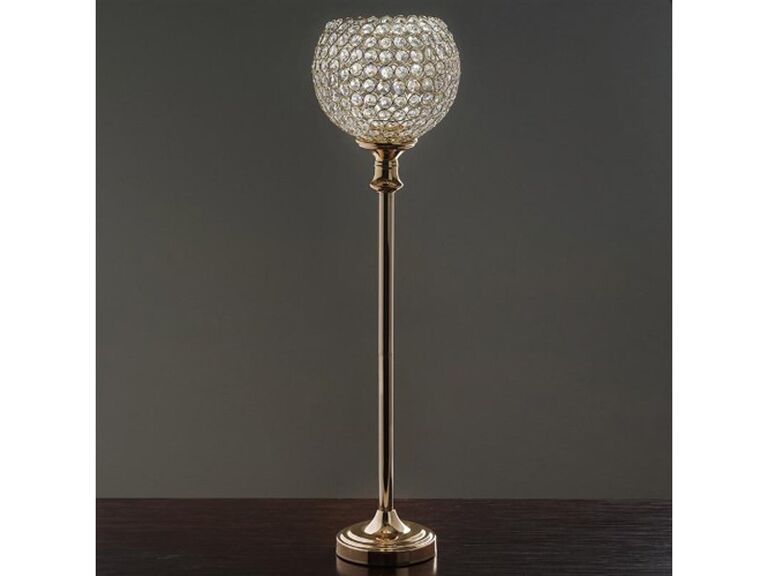 Feel like you're at Jay Gatsby's mansion with a tall, beaded centerpiece. 
BalsaCircle tall faux crystal beaded wedding centerpiece, Jet.com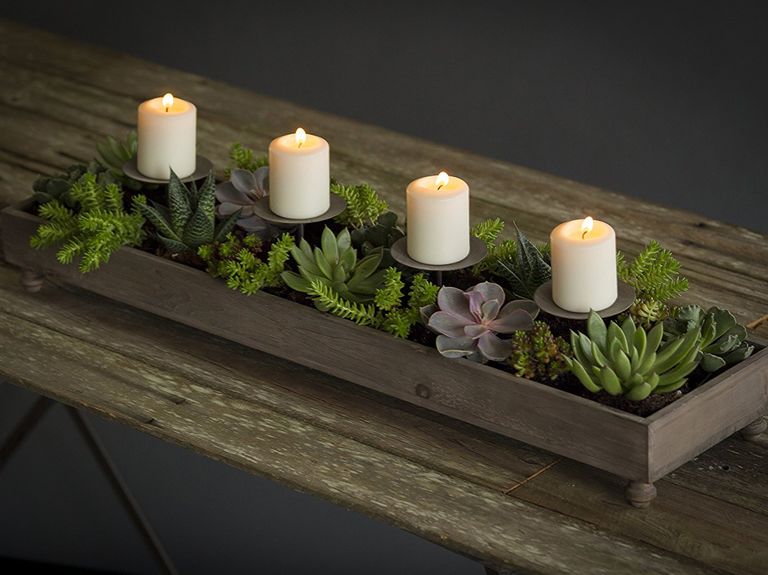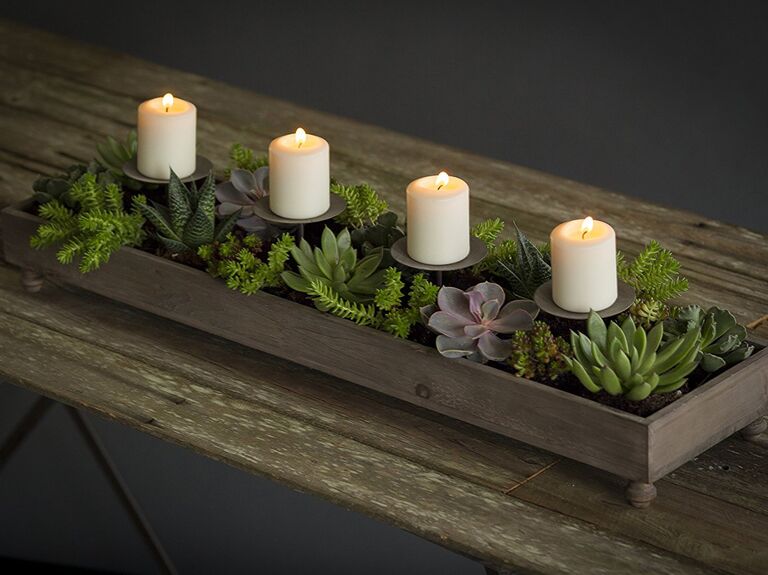 Trendy succulents on each table, alongside candles, make for a chic, boho look. 
Vagabond vintage four candle planter holder, $66, Amazon.com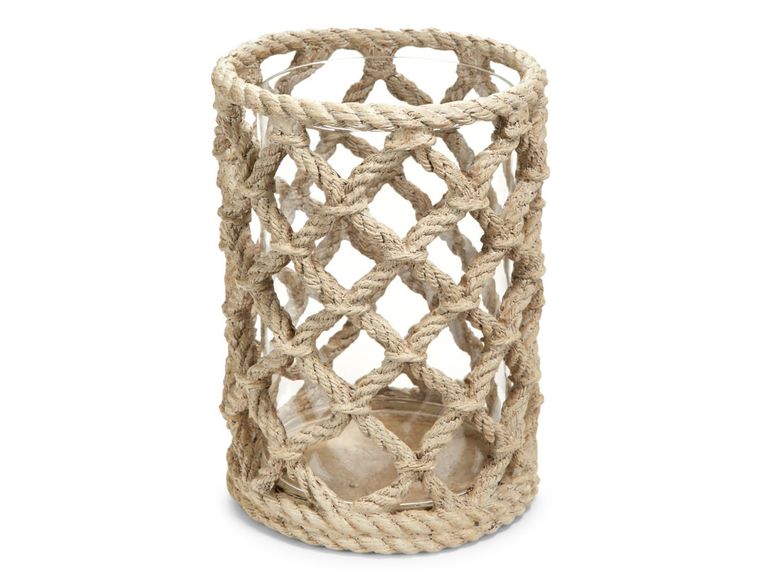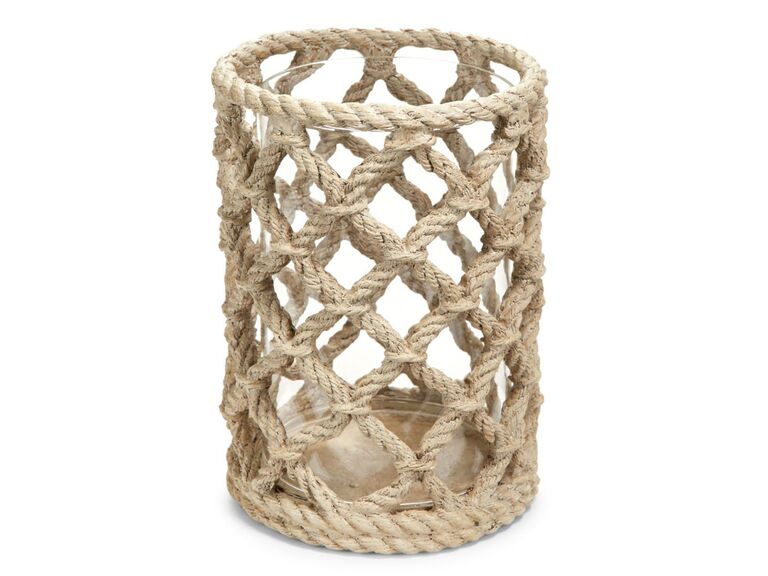 Add earthy or nautical elements to each table at your reception with these braided candleholders.
Two's Company small braided candleholder, $38, LordandTaylor.com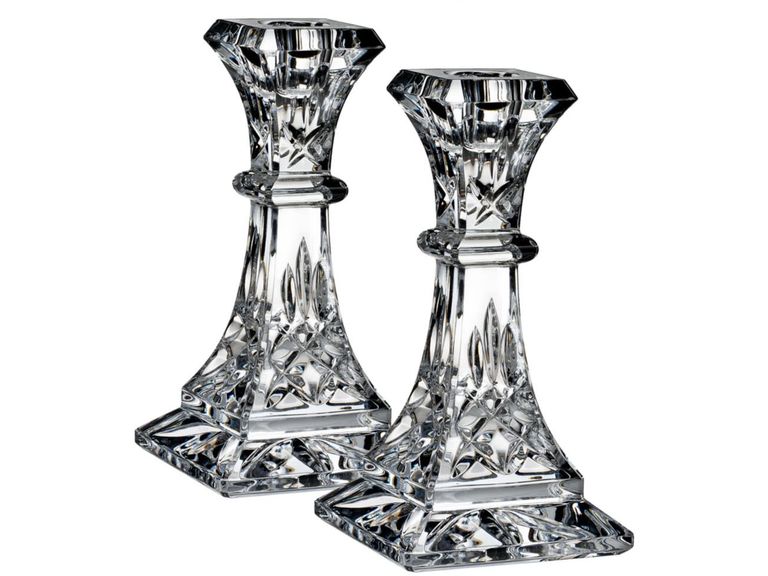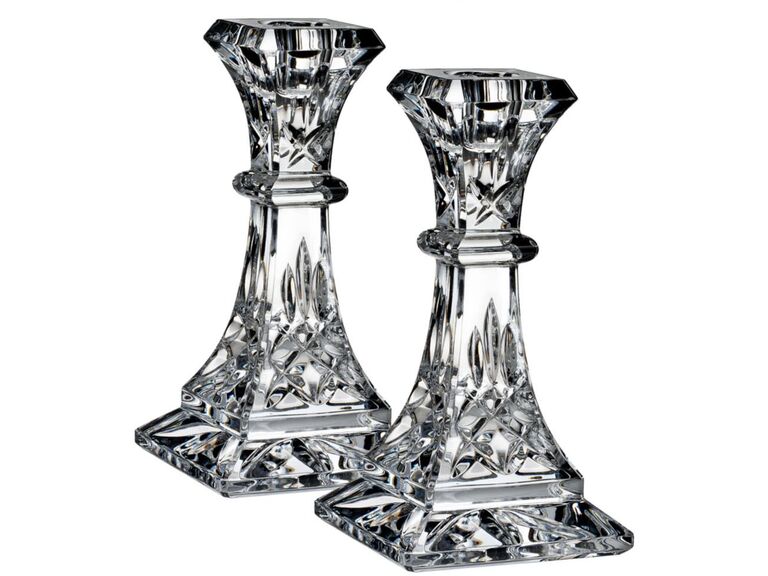 Splurge on super-fancy and reusable candlesticks that will have the room sparkling. 
Waterford Crystal candlesticks, $200 for set of 2, SaksFifthAvenue.com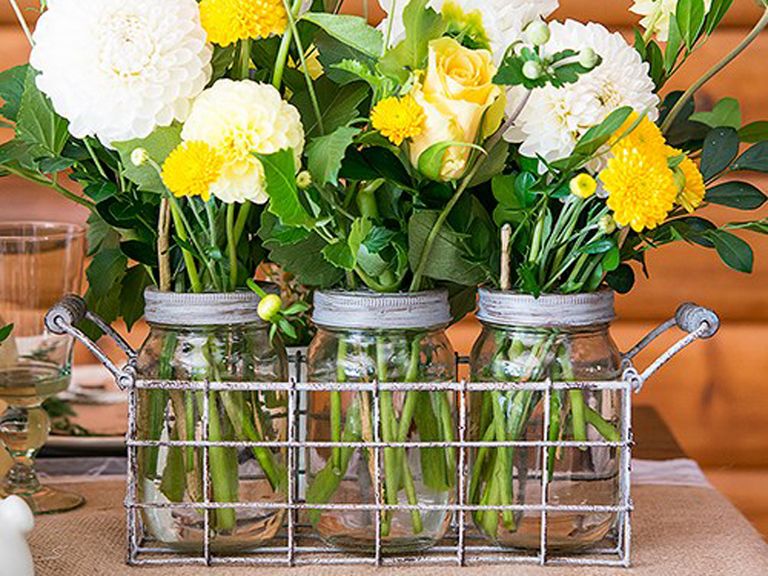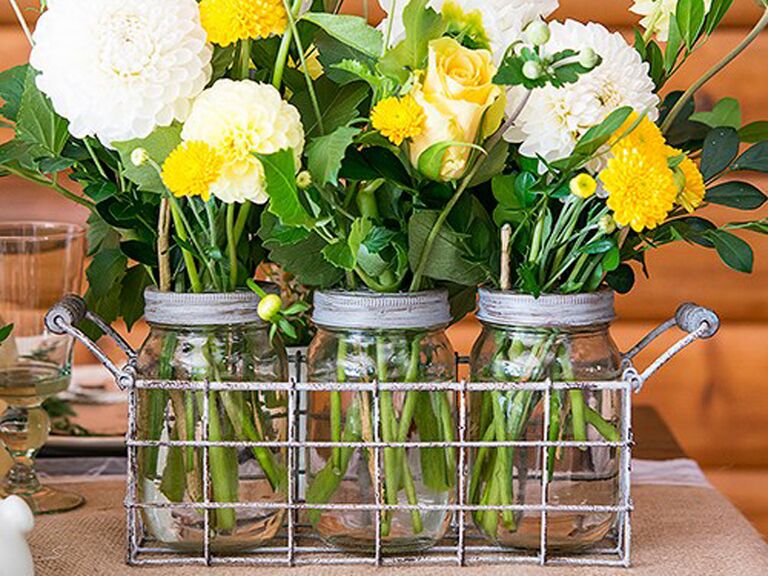 Display mason jars at the center of each table for a rustic celebration. 
The Knot Shop vintage-inspired mason jars in wire holder, $30 for set of 3, WeddingShop.TheKnot.com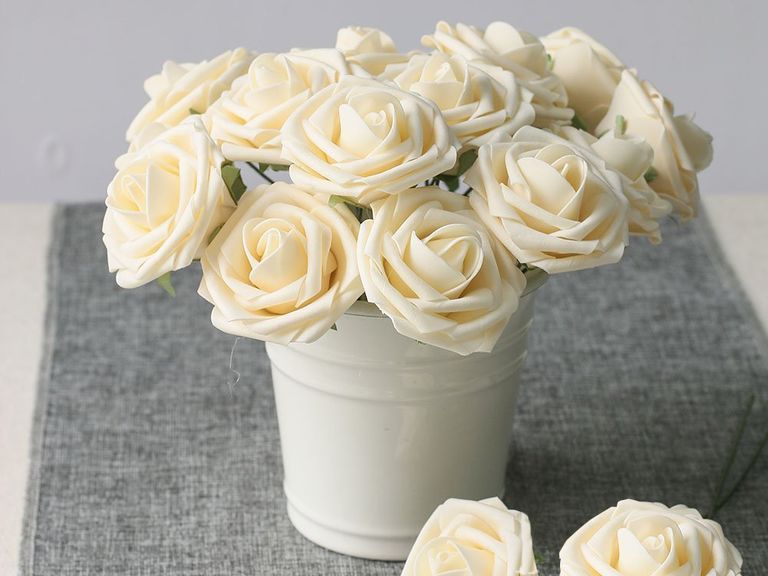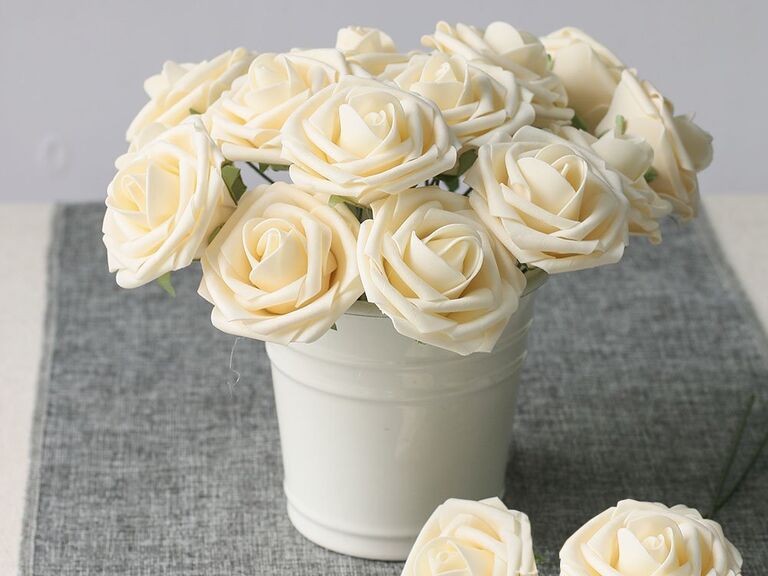 These latex roses are seriously too good to be true. 
Ling's Moment artificial flowers cream roses, $26, Amazon.com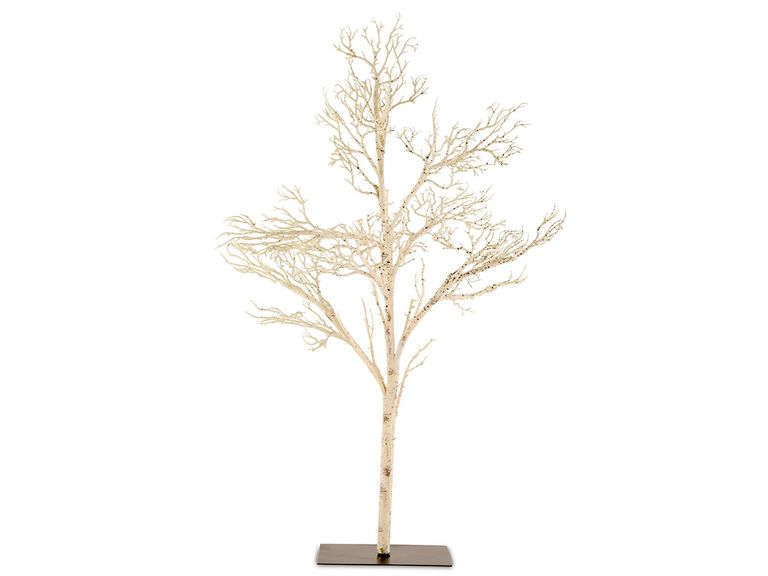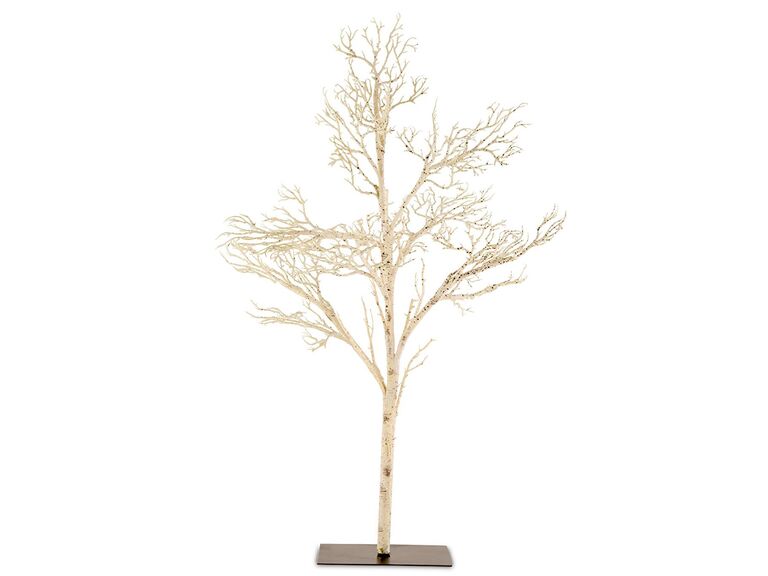 This tree centerpiece adds some flair to a woodsy-themed wedding. 
The Knot Shop artificial birch tree centerpiece, $38, WeddingShop.TheKnot.com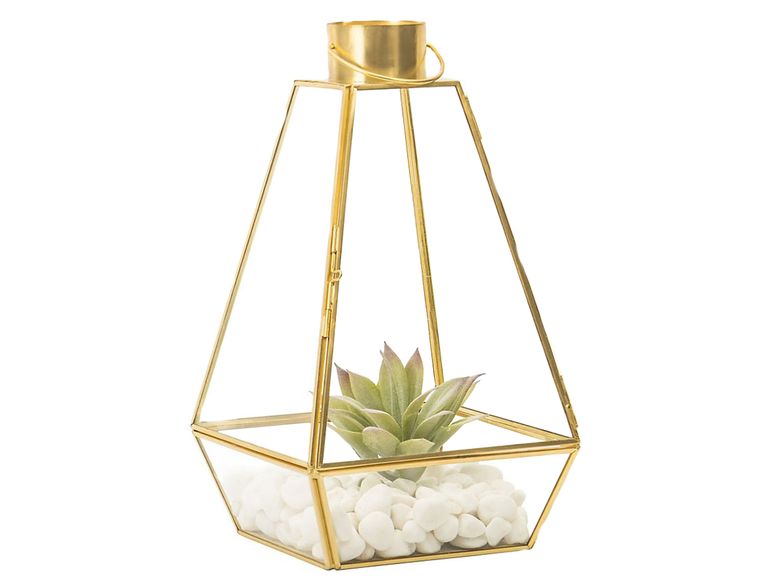 Personalize these gold lanterns with initials or phrases, then fill them with whatever your heart desires. 
David's Bridal personalized gold lantern centerpiece, $65, DavidsBridal.com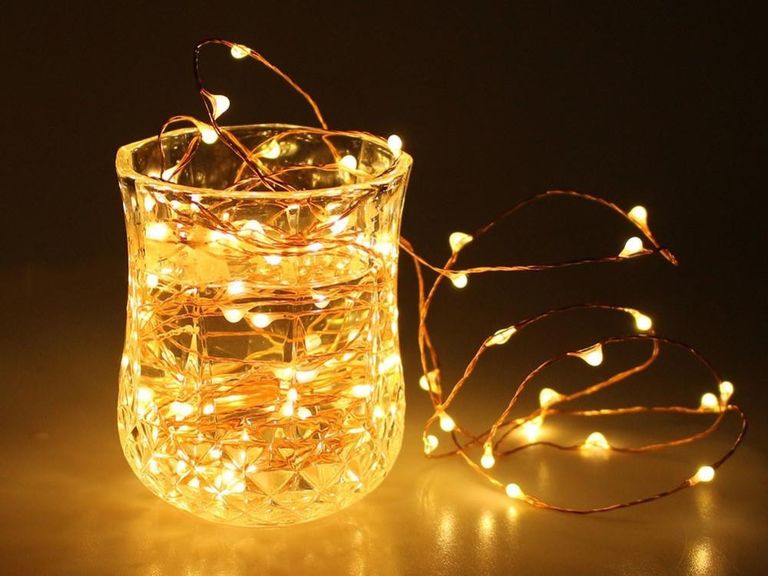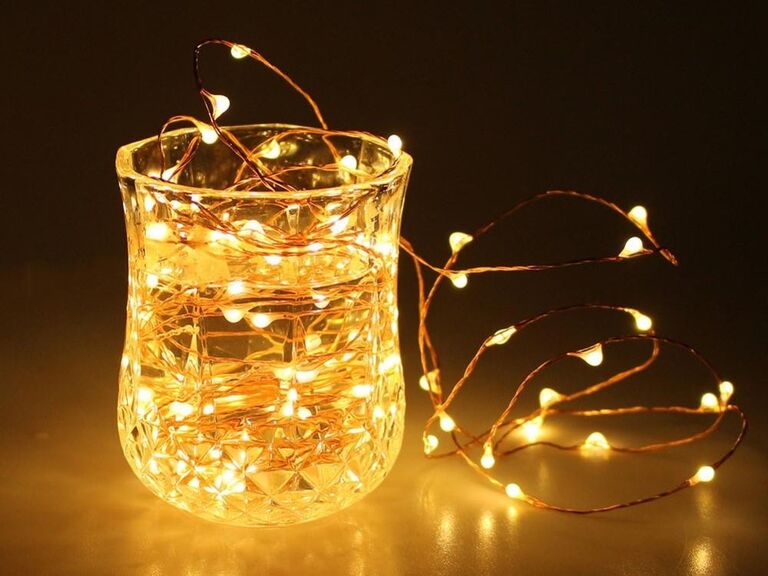 These string lights are battery operated to fit inside any vase or holder. 
OakHomie starry string lights, $9, Amazon.com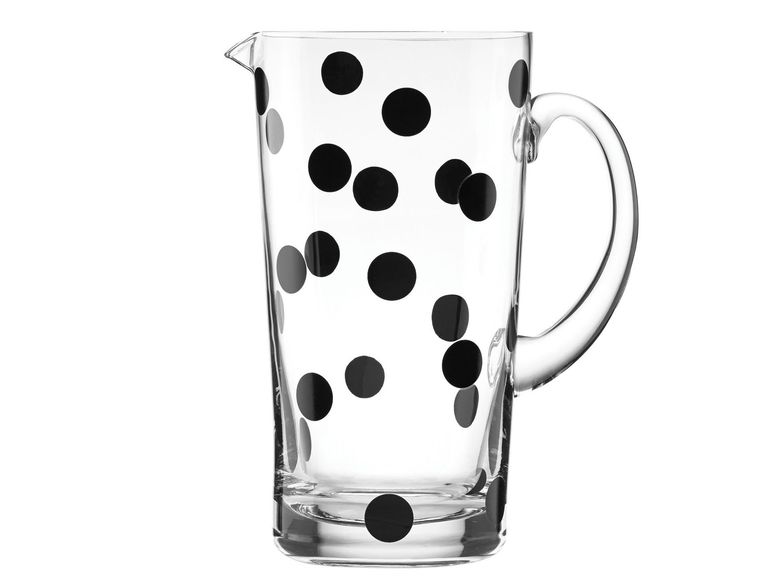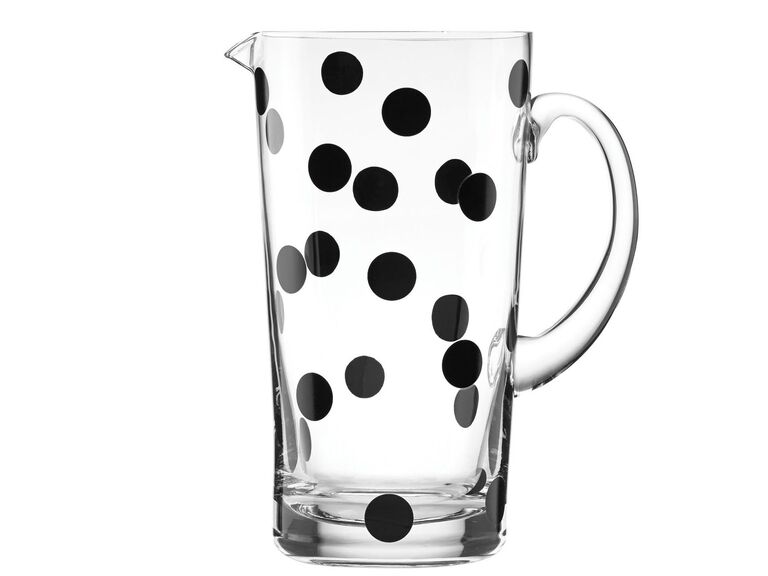 Fill this polka-dotted pitcher with flowers, floating candles or beads for a cute and vibrant pop on each table. 
Kate Spade new york deco dot pitcher, $30, LordandTaylor.com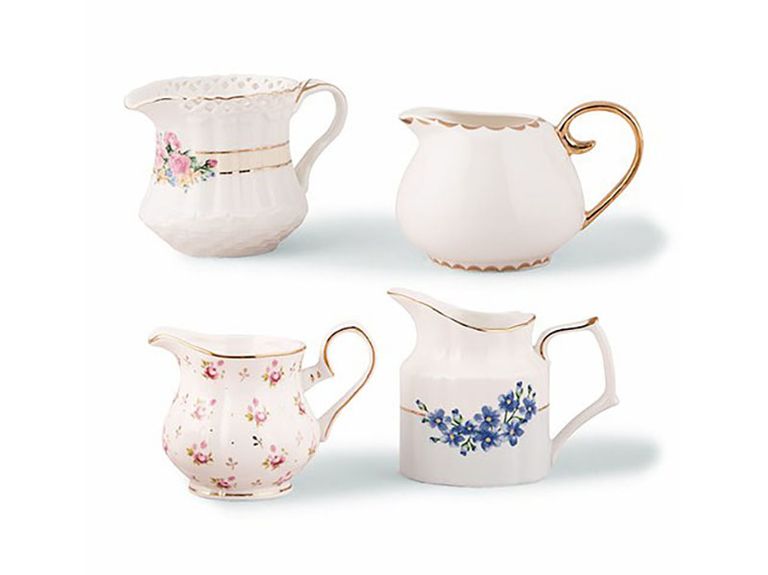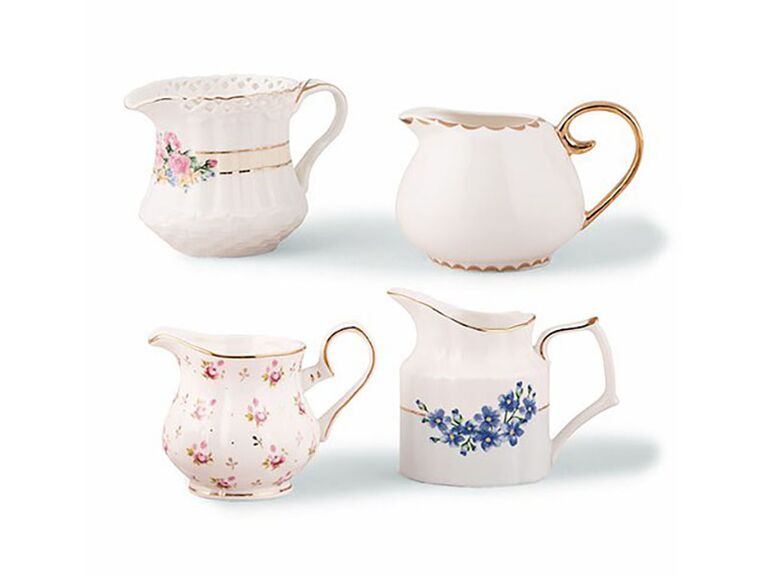 Make like Alice in Wonderland with these vintage-looking creamer vases. 
The Knot Shop vintage creamer vases, $18 for set of 4, WeddingShop.TheKnot.com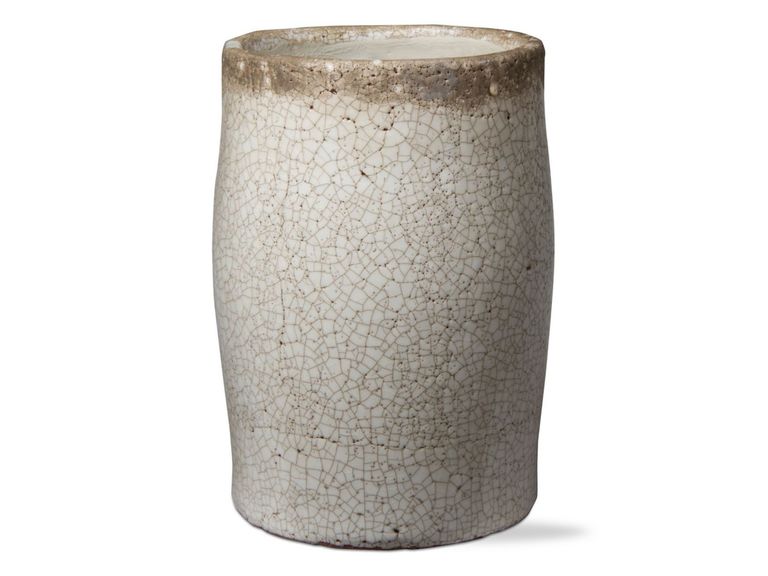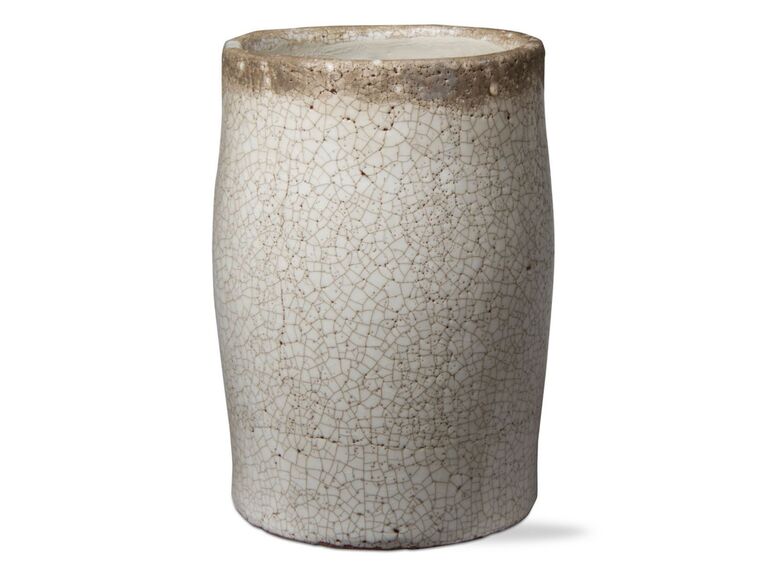 This earthy vase will go with clean, simple colors. 
Tag Trade crackle glaze rustic vase, $24, LordandTaylor.com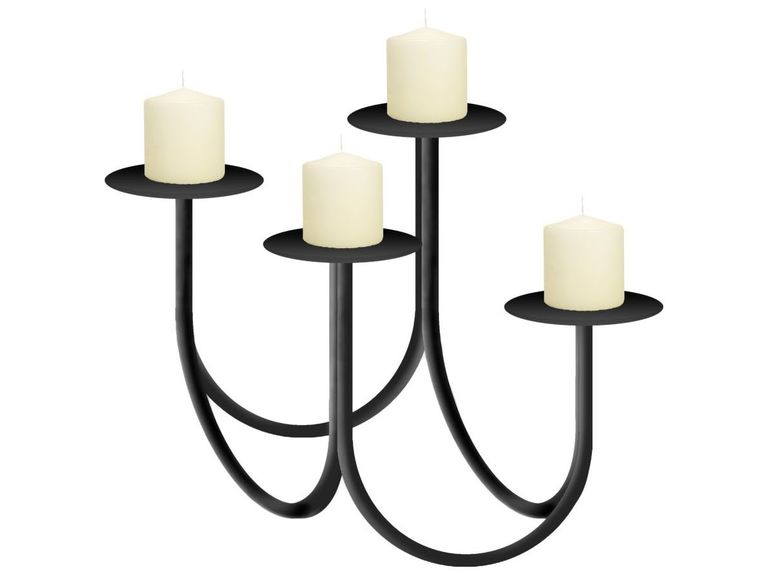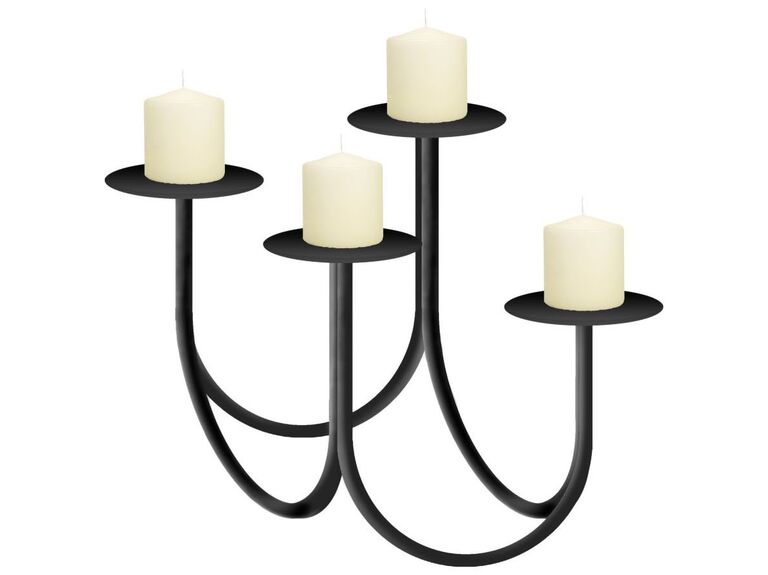 Fill this modern, black candleholder with your preferred colored candle for a sleek centerpiece. 
PTM Images assortment metal candleholder, $108, LordandTaylor.com
Disclosure: This post contains affiliate links, some of which may be sponsored by paying vendors.