When preparing for your honeymoon, packing stylish outfits for romantic dinners, endless photo opportunities and a potential day (or days) relaxing on the beach are a must. But why not give your luggage some love too with a cute tag that makes your suitcase easy to find and stylish? These Etsy luggage tags are handmade and are the perfect addition to your honeymoon adventure. Or, if you already have a tag of your own, treat your guests to these adorable options as wedding favors.
Wood Luggage Tags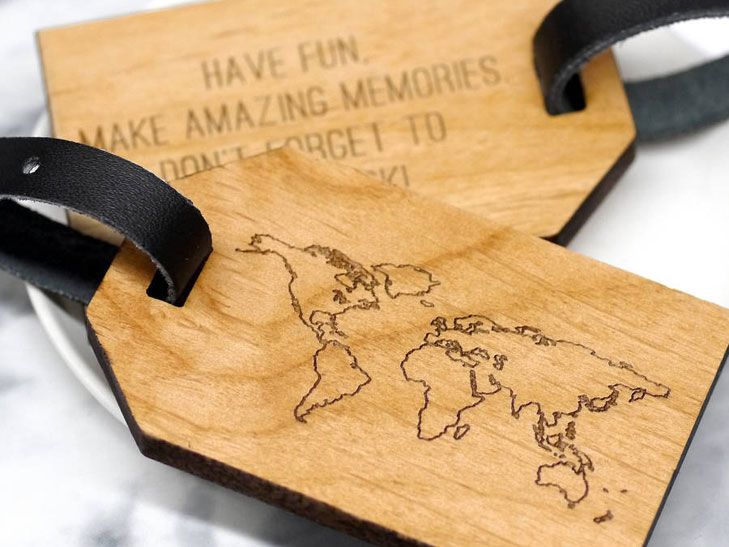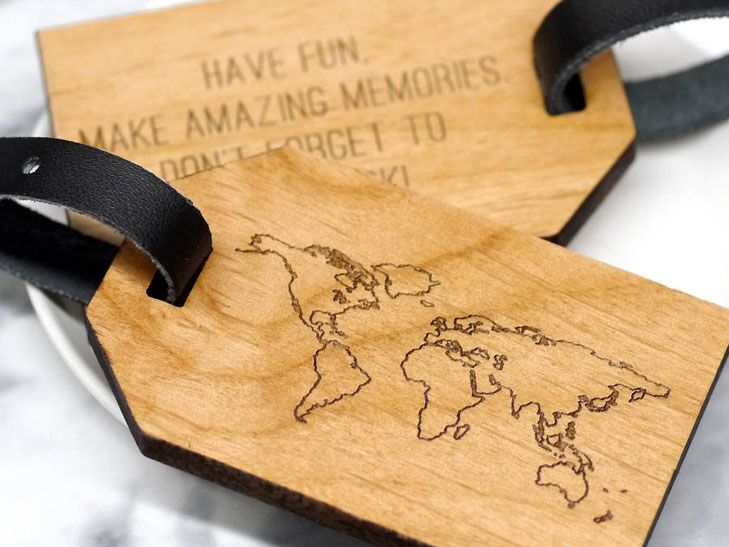 This out-of-the-ordinary tag is made out of wood, but the best part is the adorable world map etched into its side. Finished off with a simple black leather band, it's great for world travelers.
Maria Allen Boutique Map luggage tag, $33, Etsy.com
Hawaiian Luggage Tags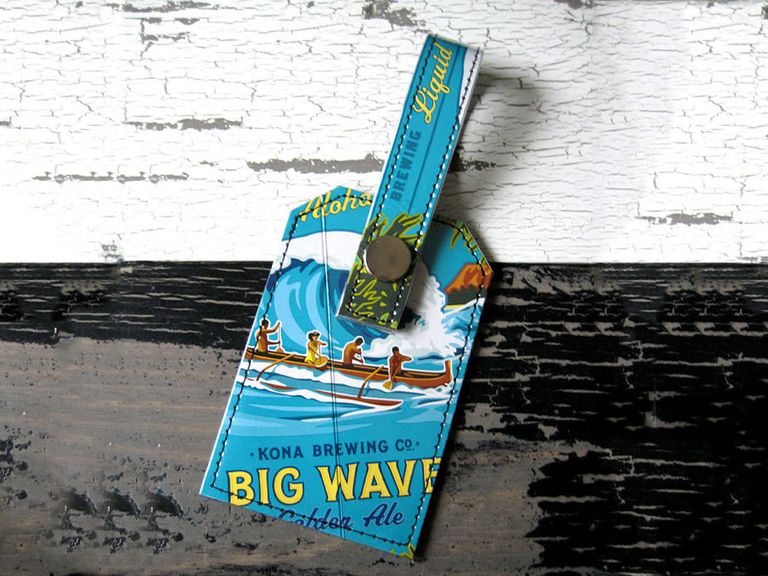 Headed somewhere tropical? Pick up this cute luggage tag decorated with giant waves and the word that welcome you to a sunny destination: aloha.
Mindys Beer Geer Kona Big Wave luggage tag, $16, Etsy.com
Vintage Luggage Tags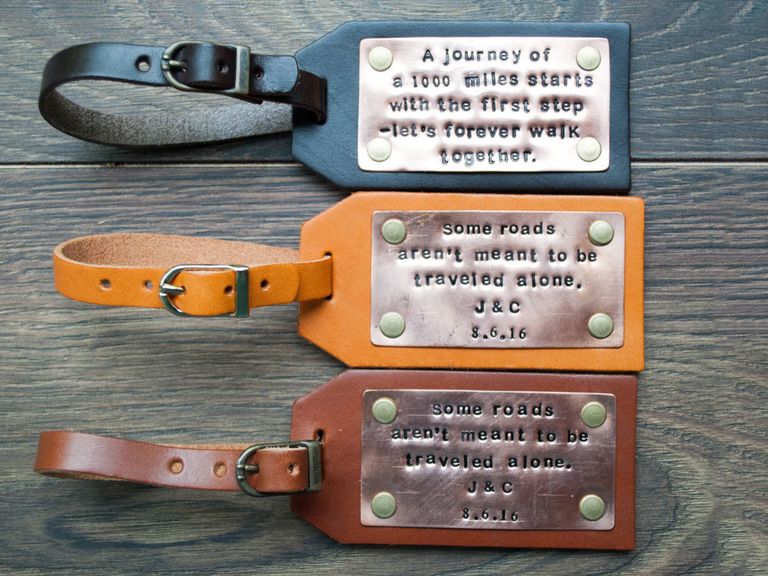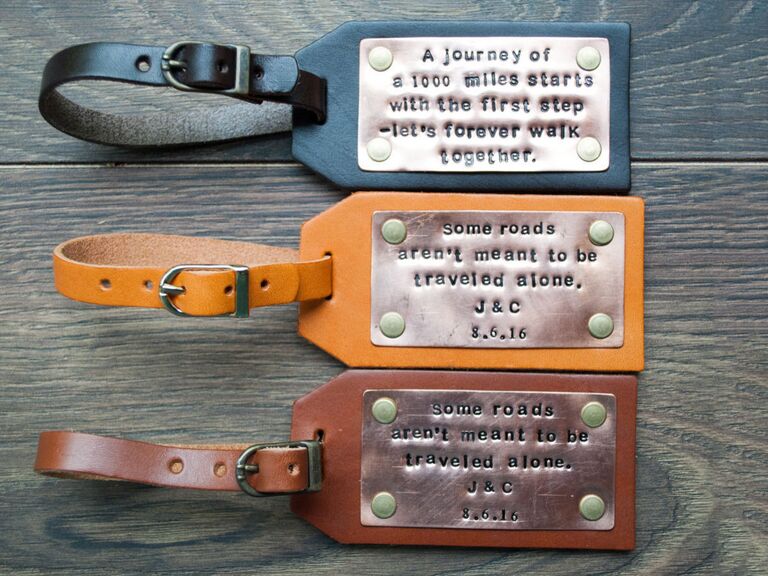 The typerwriter-esque font on this luggage tag gives off a vintage vibe. We love the classic color palette, thin leather string and cool quotes.
Leather Rachiba Leather luggage tags, $20 each, Etsy.com
Matching Luggage Tags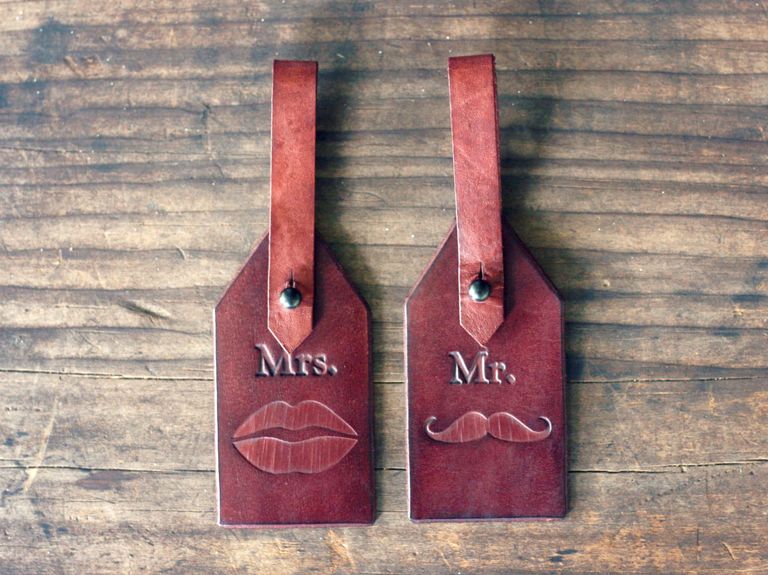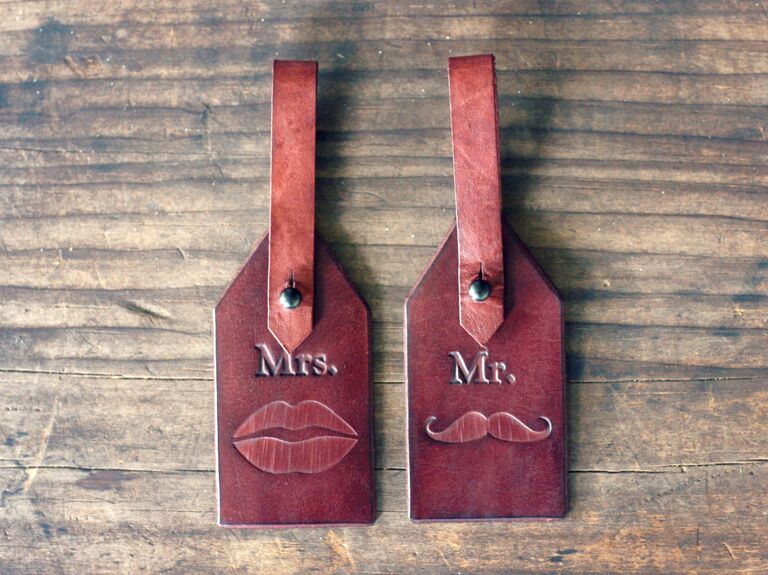 Treat yourself and your partner in crime—and travel—to this set of luggage tags. The moustache and lipstick engraving are an adorable touch.
RSVP Handcrafted Mr. and Mrs. custom leather luggage tags, $20 for set, Etsy.com
Camera Luggage Tags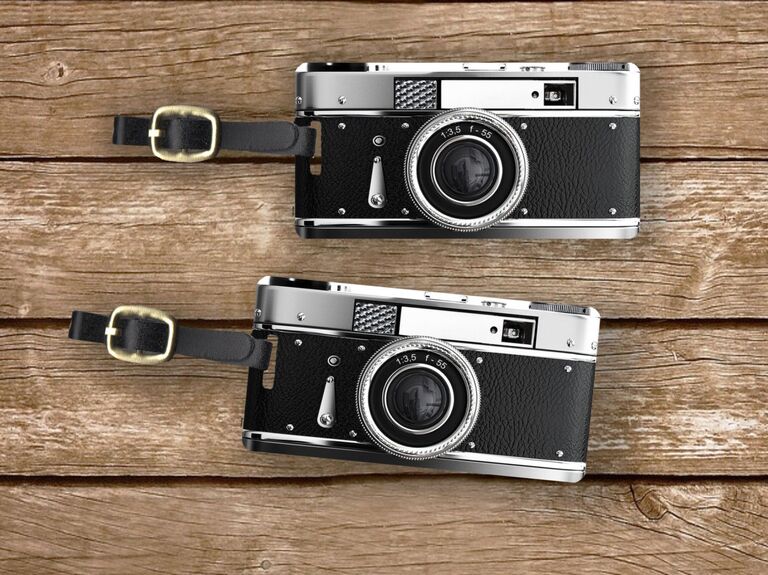 The artistic couple can display their hobby proudly thanks to this old-school camera option.
Curious Case Gifts Black Retro Camera metal tags, $17 for set, Etsy.com