Take your wedding to the next level (literally) with a celebration on the top floor of an amazing venue. Hotels and restaurants with greenery, mood lighting and a killer backdrop make for a wedding that your guests will talk about long after you say "I do." Raise the roof—or just get rid of it!—with these inspiring rooftop weddings.
This Industrial Backdrop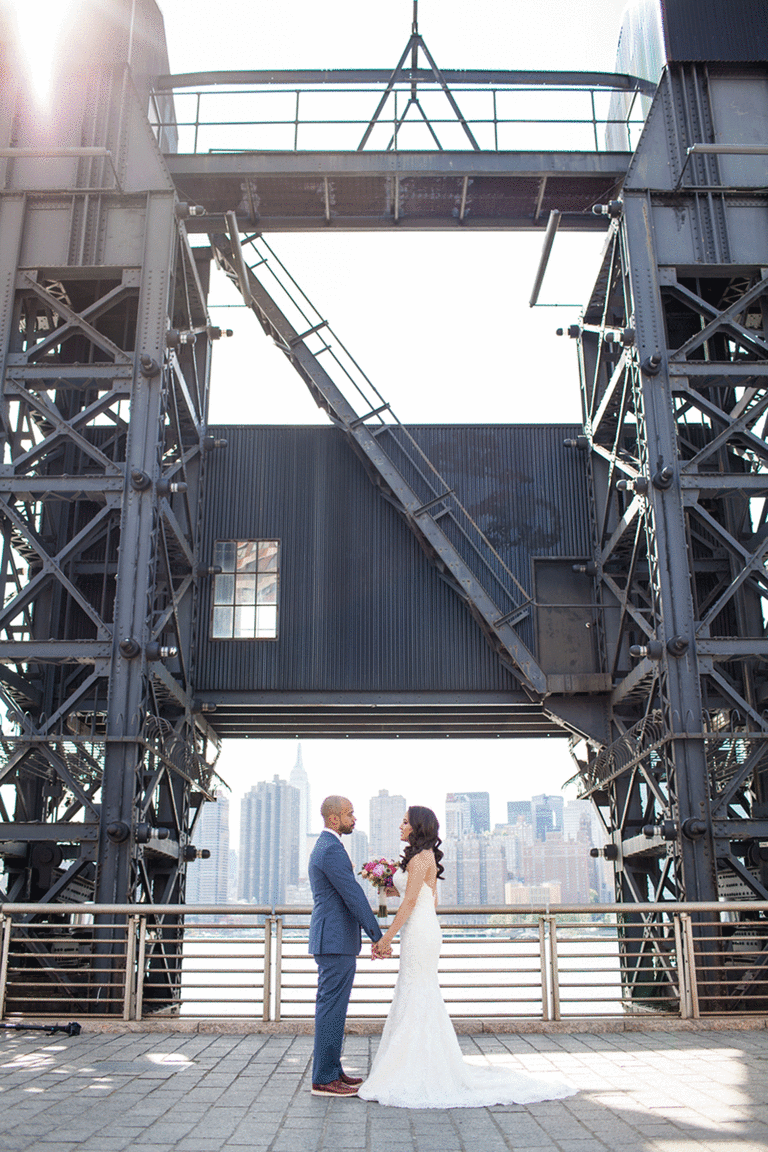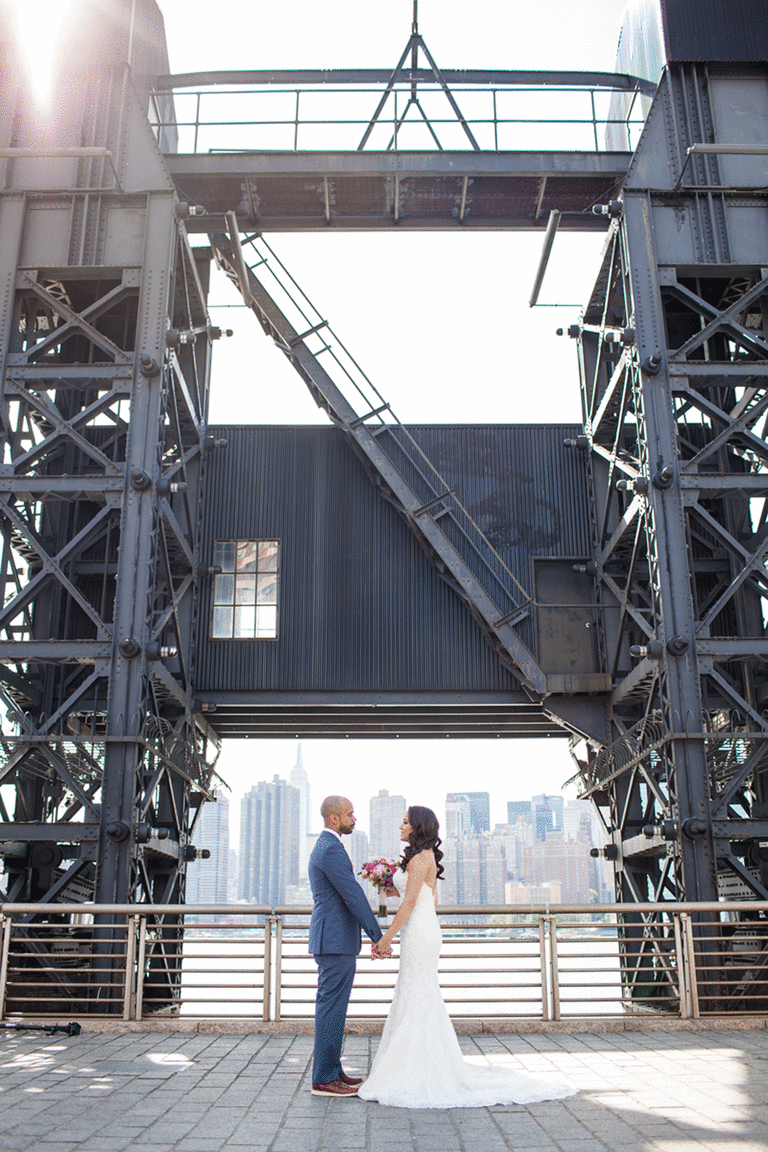 This restaurant rooftop showcases New York City's skyline, making it the perfect location for proud urbanites. We especially love the contrast of the venue's industrial vibes with delicate touches, like fairy lights and flower-adorned centerpieces.
From the album: A Garden-Style Rooftop Wedding at MyMoon Restaurant in New York, New York
This Tented Locale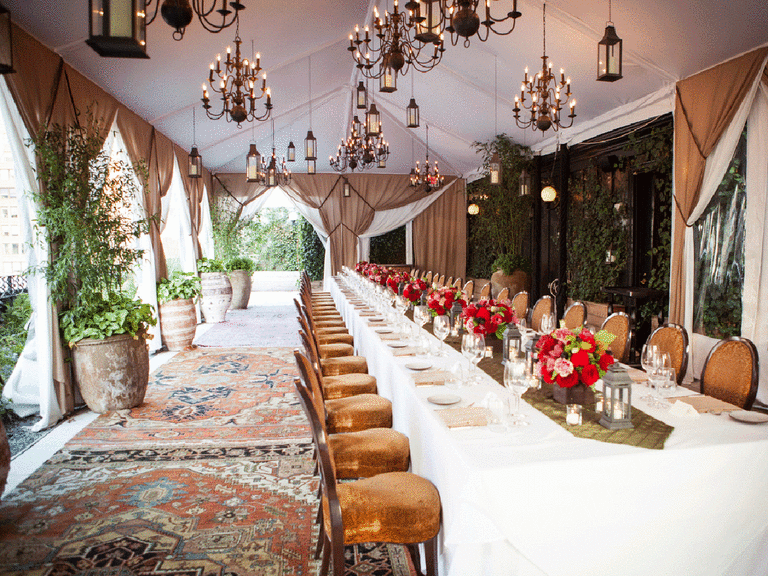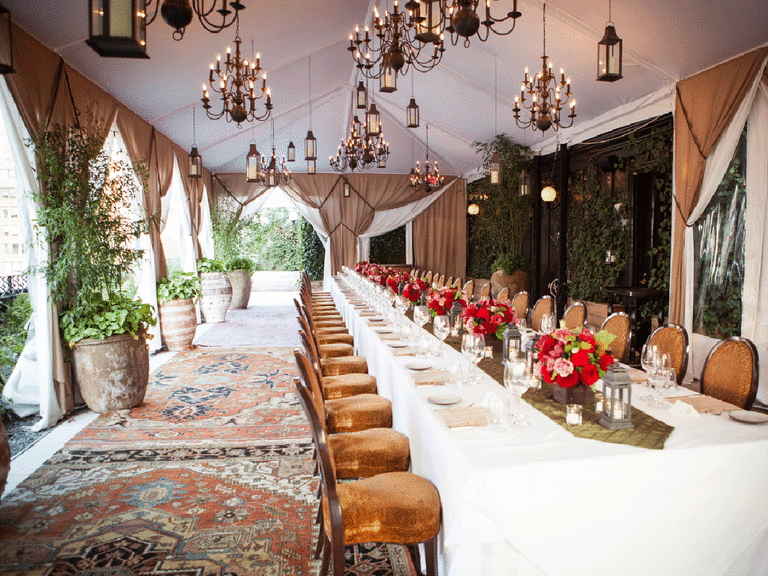 Bring indoor touches, like rugs, velvet chairs and chandeliers, outside with an open-air tent. We love how the greenery on the rooftop peeks through the tent's openings.
From the album: A Chic Rooftop Wedding at NoMad Hotel in New York, New York
This Art Deco Rooftop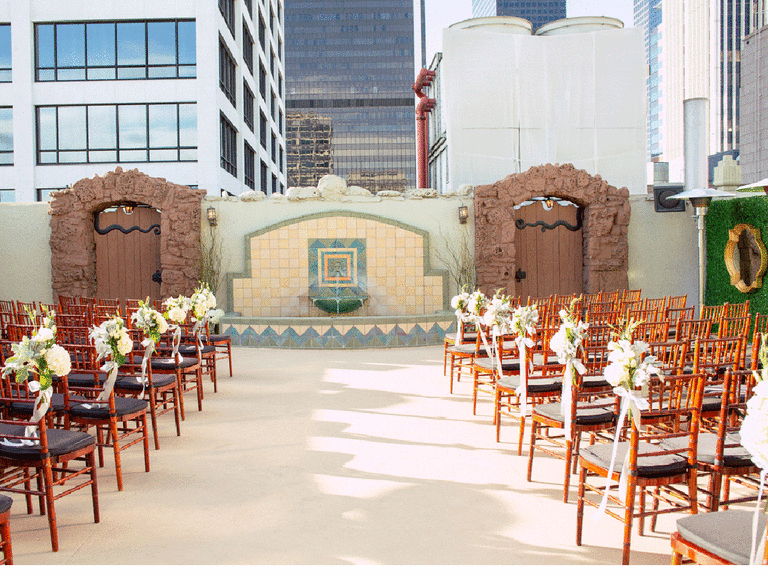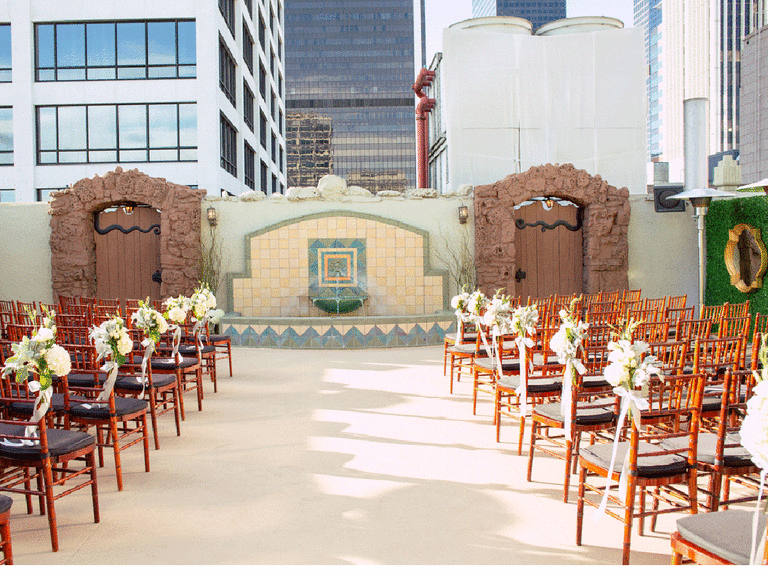 (Once Like A Spark) Photography
Choose a whimsically designed rooftop to showcase your theme perfectly. The vibrant colors of this Los Angeles spot paired well with the couple's color palette of black, white and silver, creating a formal yet fun atmosphere.
From the album: An Art Deco, Formal Wedding at Oviatt Penthouse in Los Angeles, California
This Hot Spot Location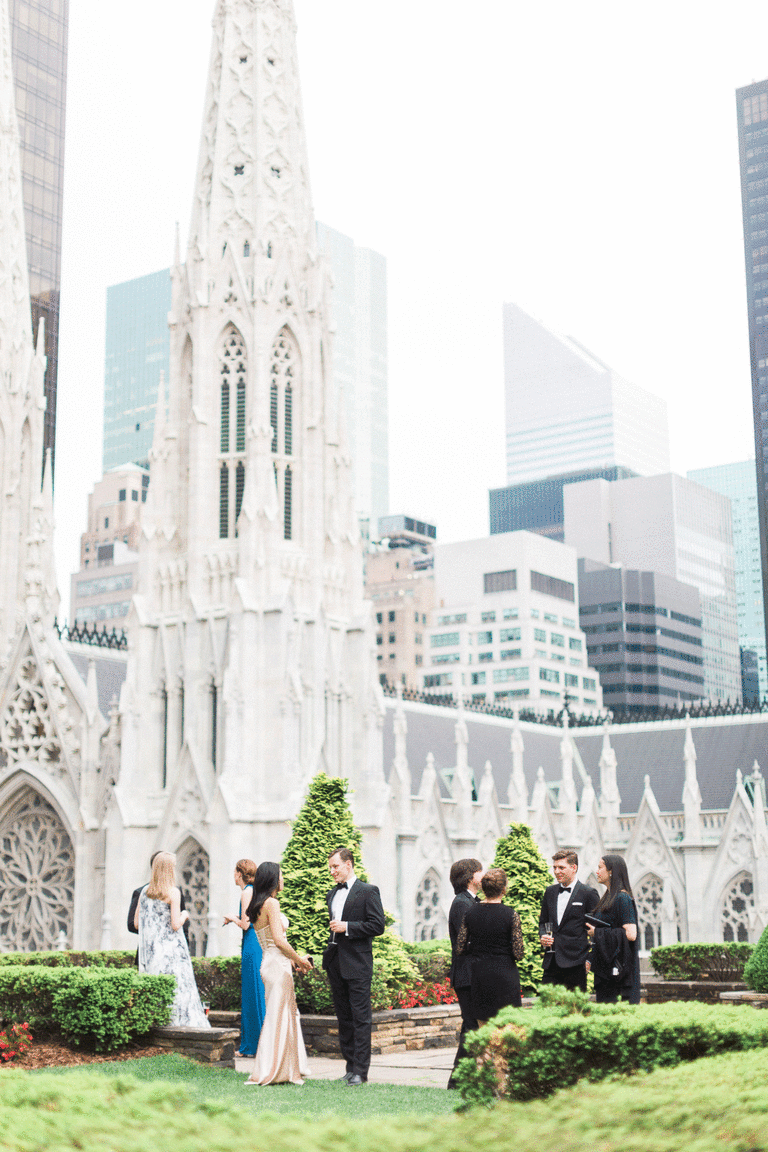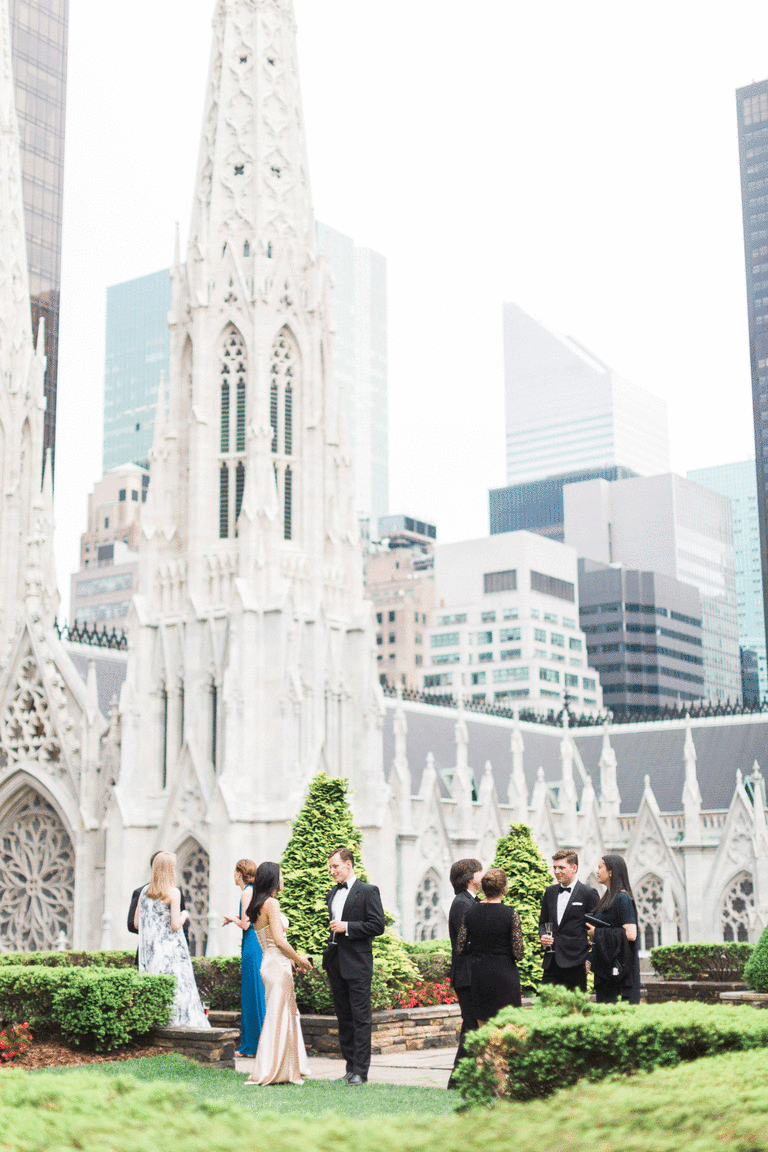 Caroline Tran Photographer
Show love for your favorite city by hosting a wedding that overlooks its most well-known monuments. The breathtaking views of St. Patricks's Cathedral in New York City make this rooftop celebration that much more stunning.
From the album: A Stunning, Intimate Wedding at 620 Loft and Garden in New York, New York
This Glass-Encased Option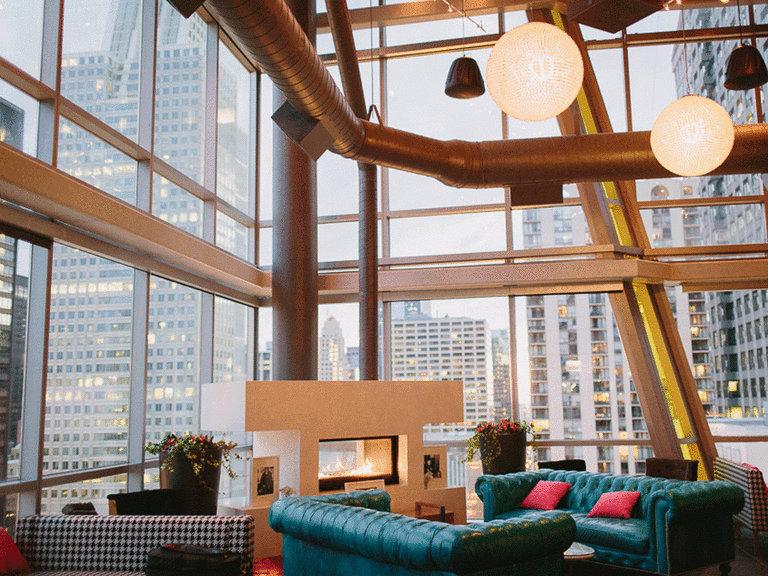 Justine Bursoni Photography
Don't want to have your wedding outside? No problem. Choose a rooftop venue with glass windows to get the look and feel of an outdoor affair minus the potentially bad weather or noisy streets below.
From the album: A Modern Rooftop Wedding at TheWit in Chicago, Illinois