This Throwback Thursday, we're celebrating the most delicious part of weddings, the cake! For better or for worse, cake (no matter what shape, form, or flavor it comes in) will always be our first love. See how wedding cake design has changed over the decades: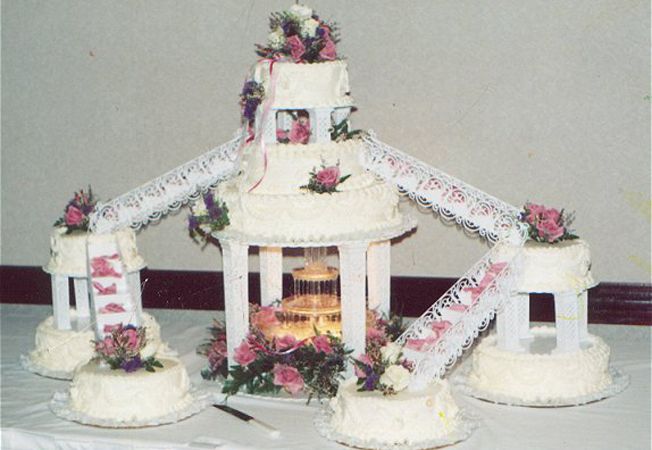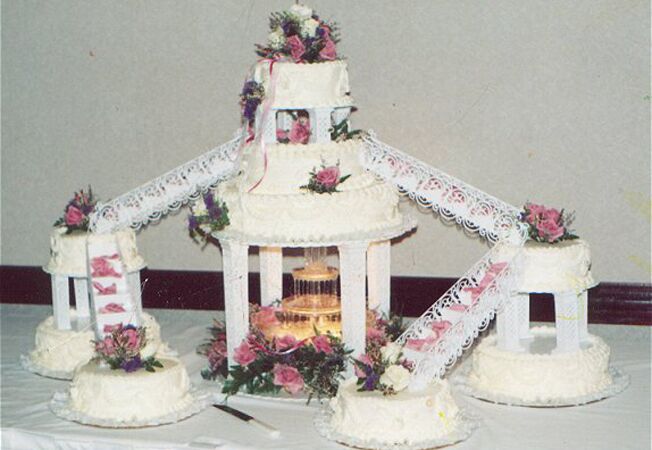 Photo: ScratchBaker.com
The 90s: Stairway to Cake Heaven
In the 90s (my favorite decade!) wedding cakes became complex architectural masterpieces. Multiple tiers, design elements, and layers, this cake is reminiscent of Barbie's Dream House (I'd live in it!). It just wouldn't be a 90s wedding cake without a fully functioning fountain.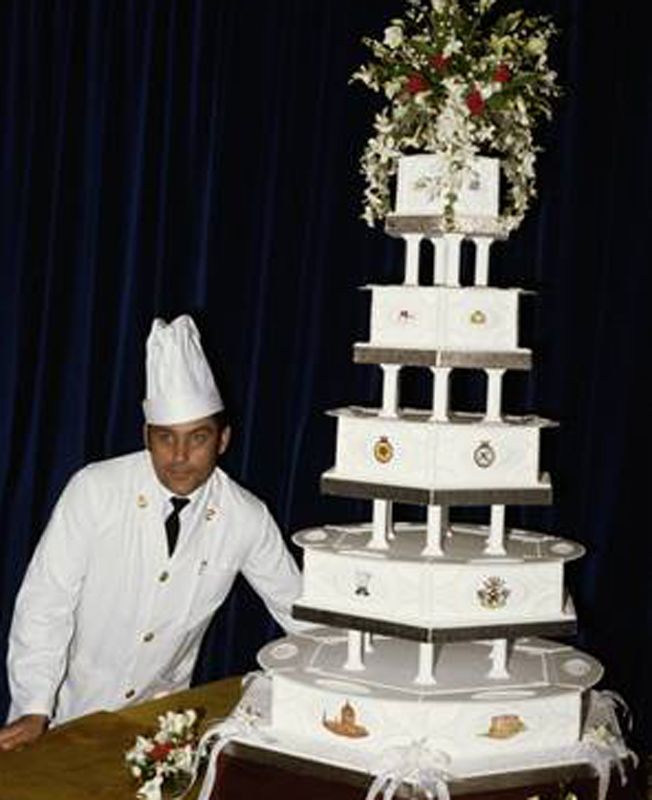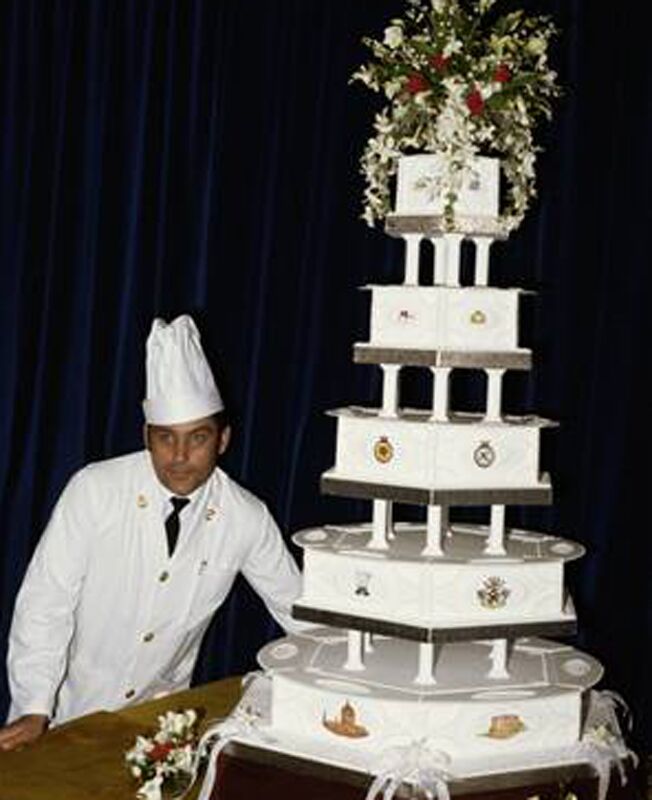 Photo: Princess-Diana-Remembered.com
Photo: Princess-Diana-Remembered.com
The 80s: Princess Diana's Wedding Cake
Princess Diana and Prince Charles' wedding is arguably the most famous wedding of the 80s, and their wedding cake is no exception. One of 27(!!) cakes served at the royal reception, this was considered the "official" cake of the famous wedding. The five-ft cake featured the royal family's coat of arms and was topped with spray roses.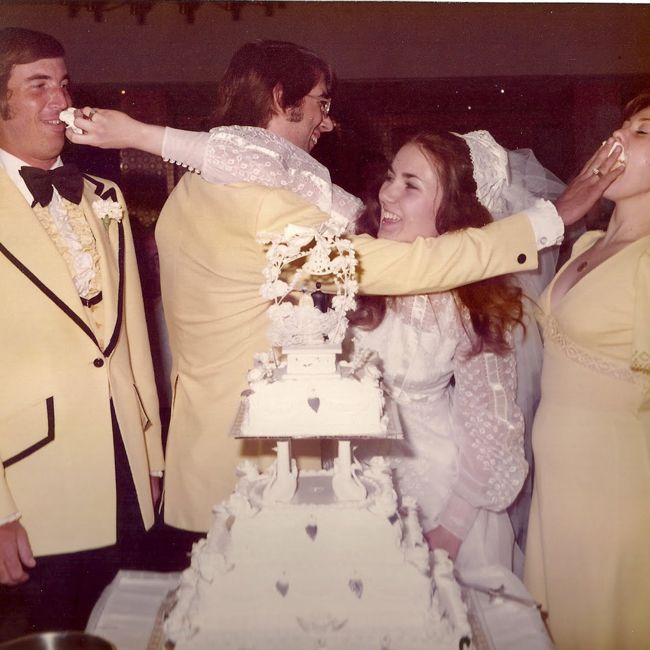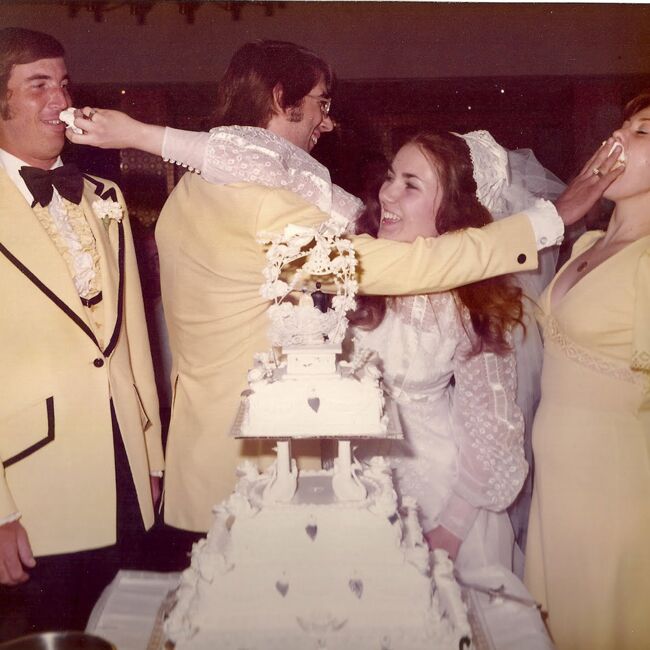 Photo: WeddingBee.com
The 70s: Face Full of Cake
This 70s cake is very conservative in comparison to the pranks and outfits of the bride, groom, and the wedding party.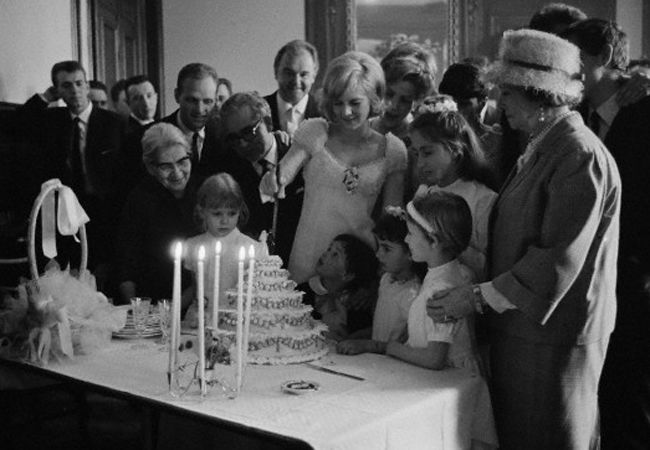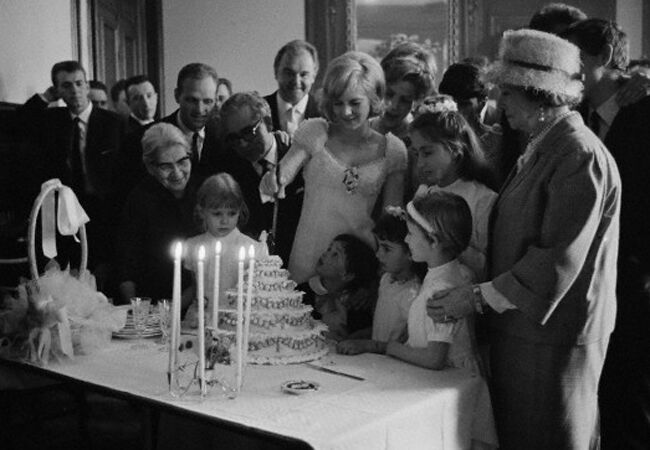 Photo: ChicVintageBride.com
Photo: ChicVintageBride.com
The 60s: Simple and Chic
Unlike the large, abundant layers of today's cakes, the 60s were a simpler time. The round cake featured a classic garland design.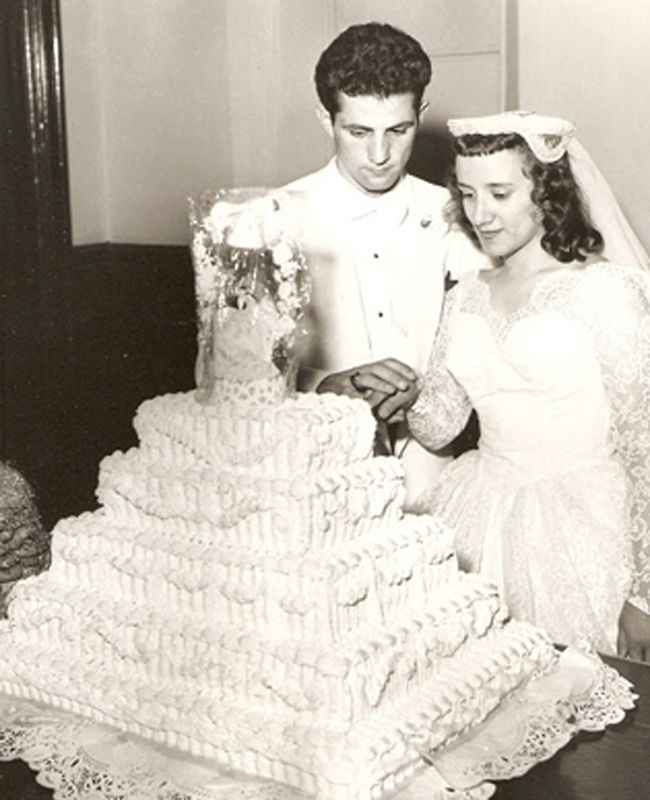 Photo: RandomThoughtsFromAnIncoherentMind.blogspot.com
Photo: RandomThoughtsFromAnIncoherentMind.blogspot.com
The 50s: Extreme Icing
Now that's a cake! While cakes today have taken design to new and evermore lifelike extremes (just check out these grooms cakes for proof of that), this oversized wedding cake from the 50s features a high-level of artistic detail made with icing instead of fondant.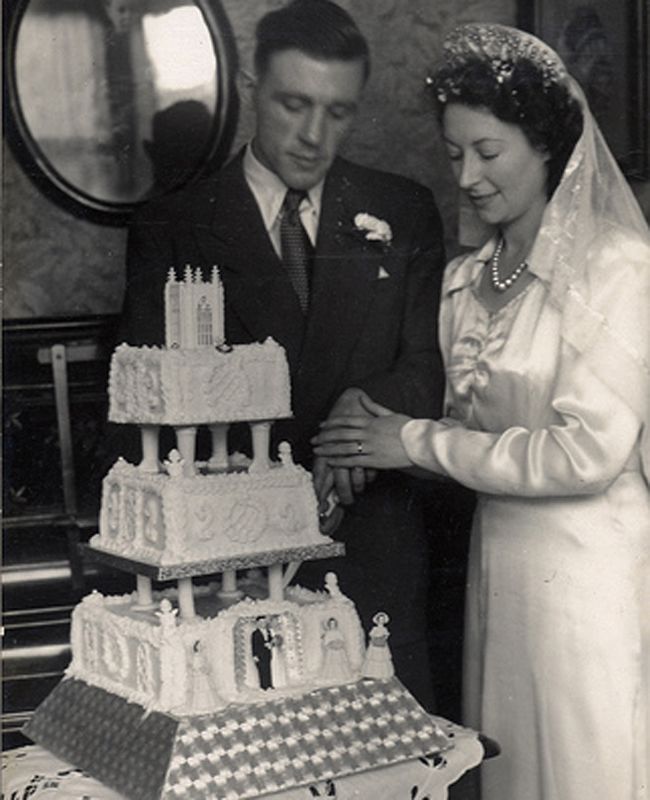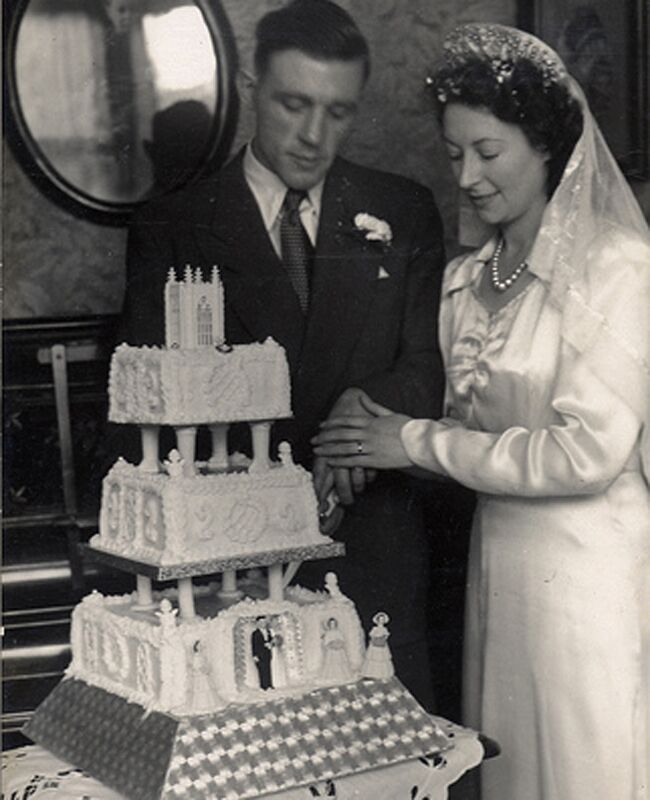 Photo: Flickriver.com
The 1940s: A Cake Castle
It's rare that you'll see bridesmaids included in the cake topper, and I admire this 1940s wedding couple for including their wedding couple so literally on their cake.
> 8 Cakes That Are Almost Too Pretty to Eat!
> Find A Wedding Cake Baker You'll Love! Search by City
> 6 Breakfast-Themed Wedding Cakes
Show us your favorite vintage wedding cake by tweeting @theknot with #tbt (Throwback Thursday!).