Gone are the days of traditional white wedding cakes. While those confections are sophisticated and classically elegant, cakes covered in color can make your theme and wedding hues pop. Here are are few of our tinted favorites that brides and grooms served at their receptions.
1. Geometric Glow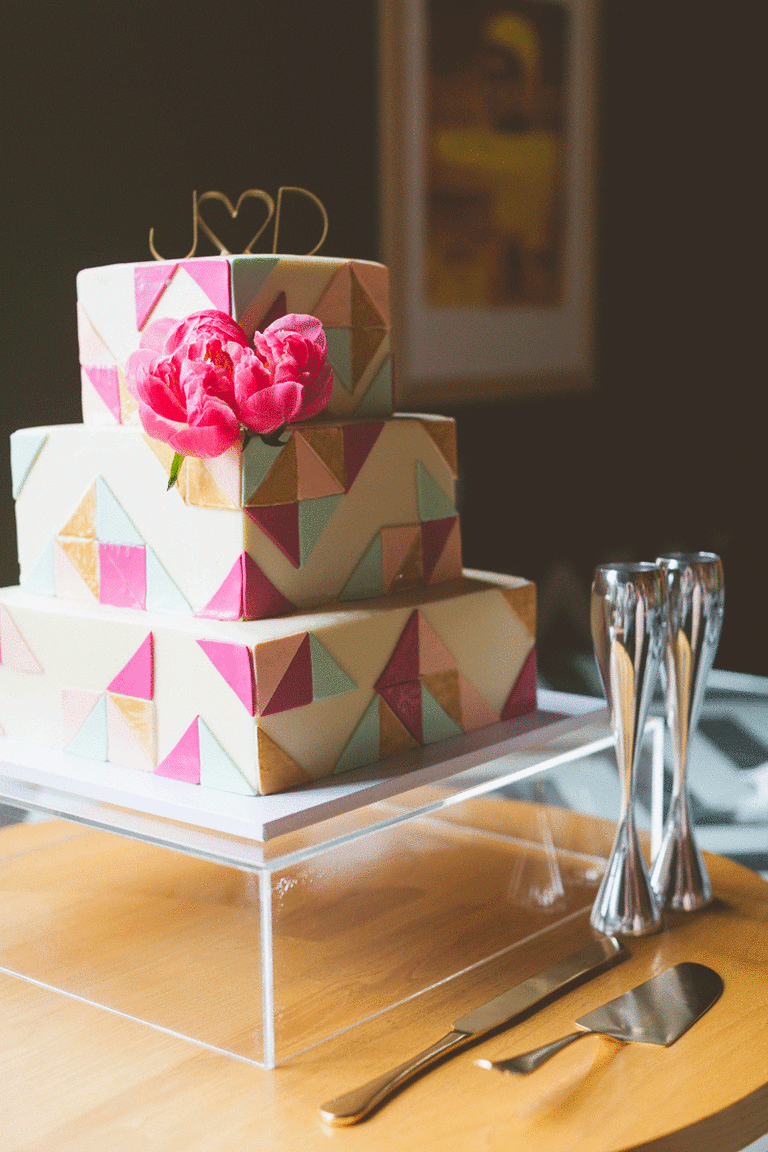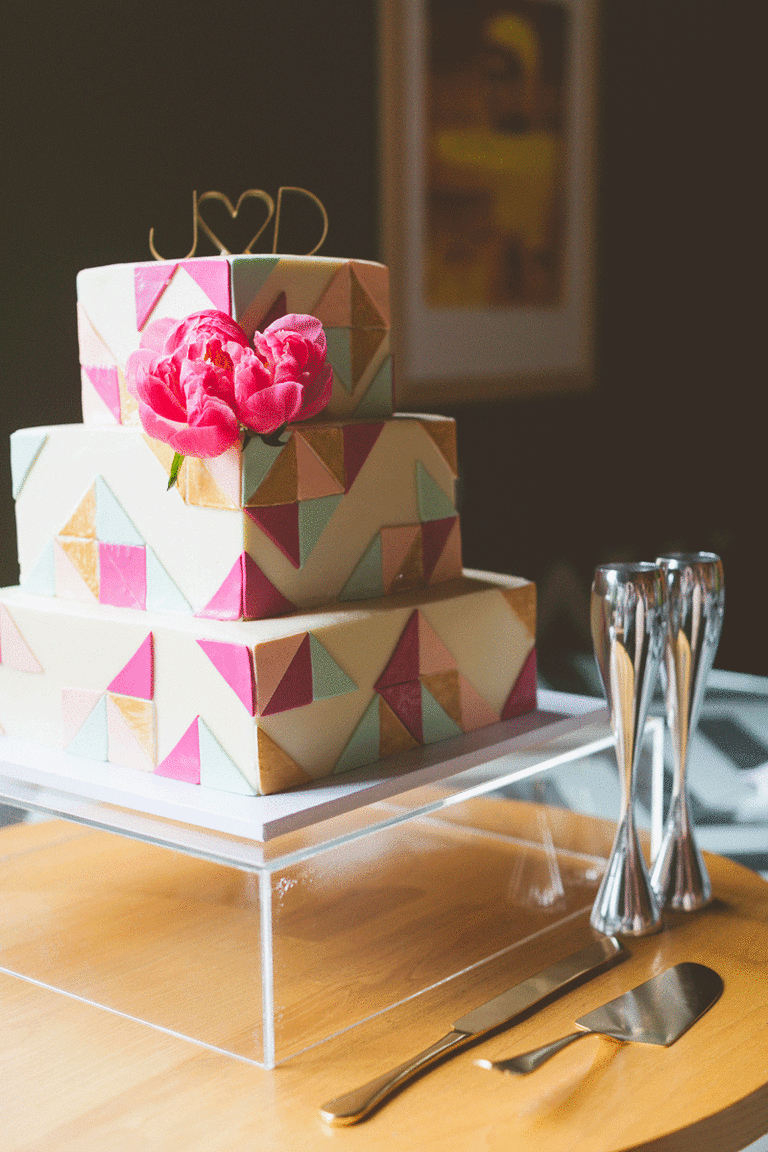 The couple's colorful modern wedding theme came to life in a bold geometric pattern that made this tasty cake a visual delight.
From the album: A Colorful, Modern Wedding at Malverde in Austin, Texas
2. Blooming With Color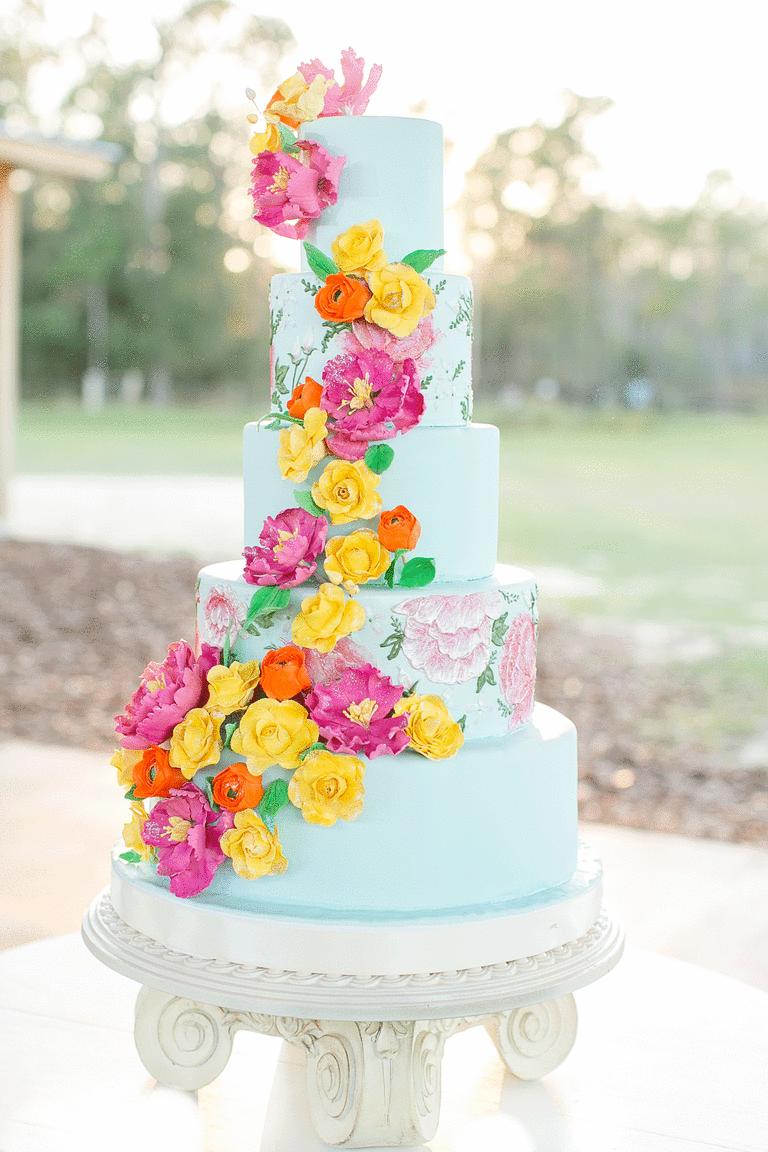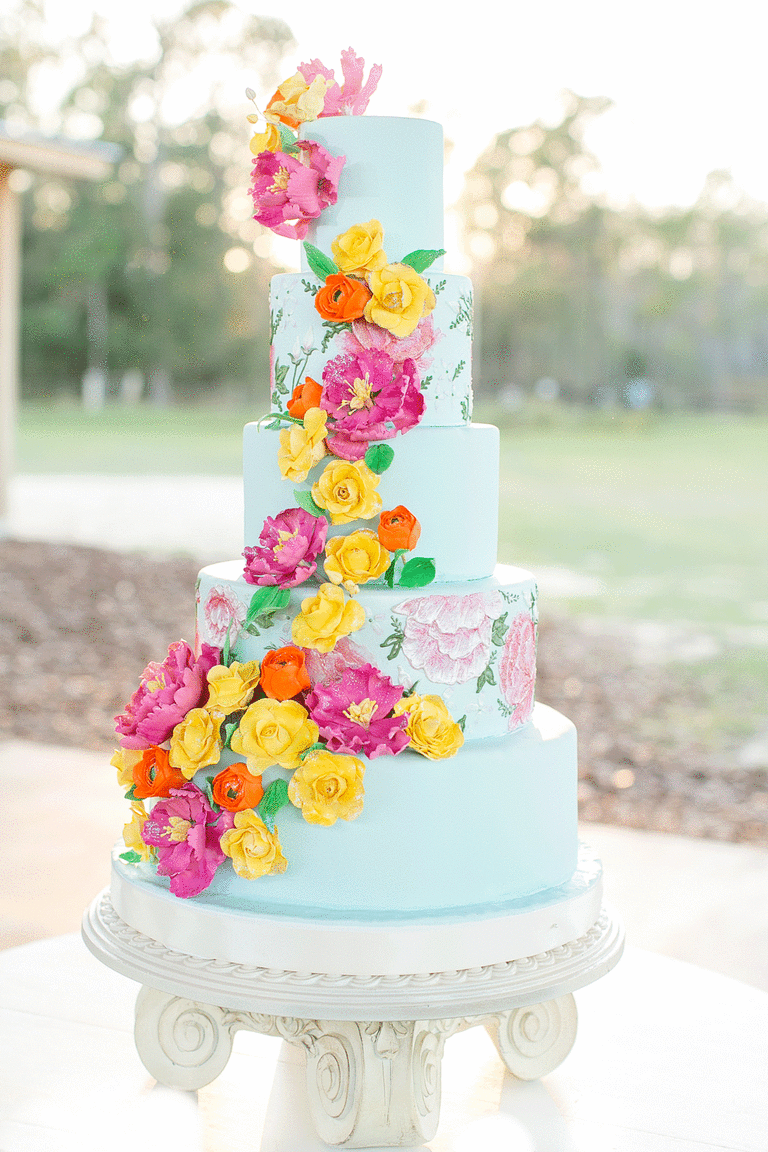 Amalie Orrange Photography
Bright sugar flowers in a pretty palette added a dimensional touch to the already stunning five-tier cake covered in turquoise fondant and hand-painted peonies.
From the album: An Americana-Inspired Wedding at Isola Farms in Groveland, Florida
3. Painted in a Primary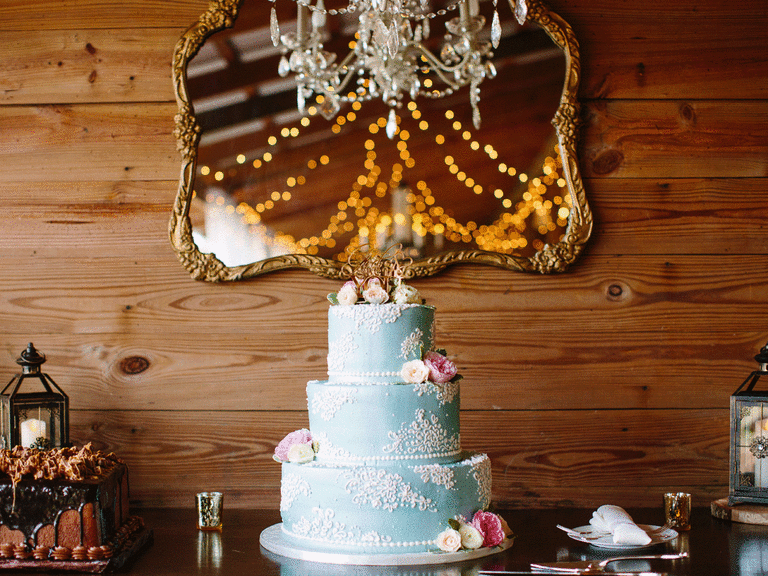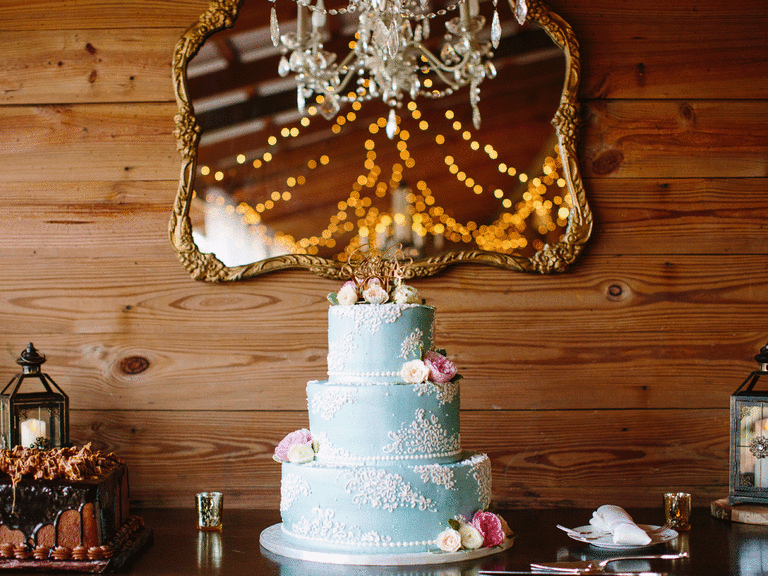 This blue-hued cake, which matched the couple's color scheme perfectly, really made their gold cake topper pop.
From the album: An Elegant, Country Wedding at Cross Creek Ranch in Dover, Florida
4. A Culture of Color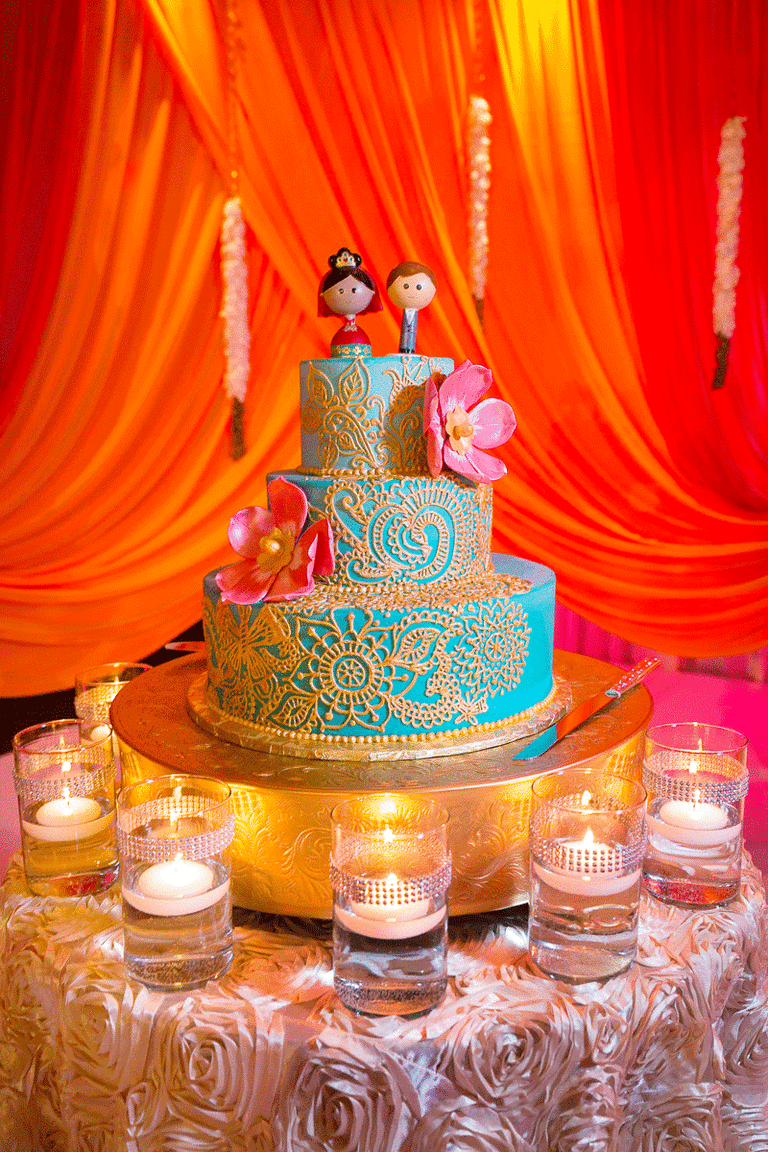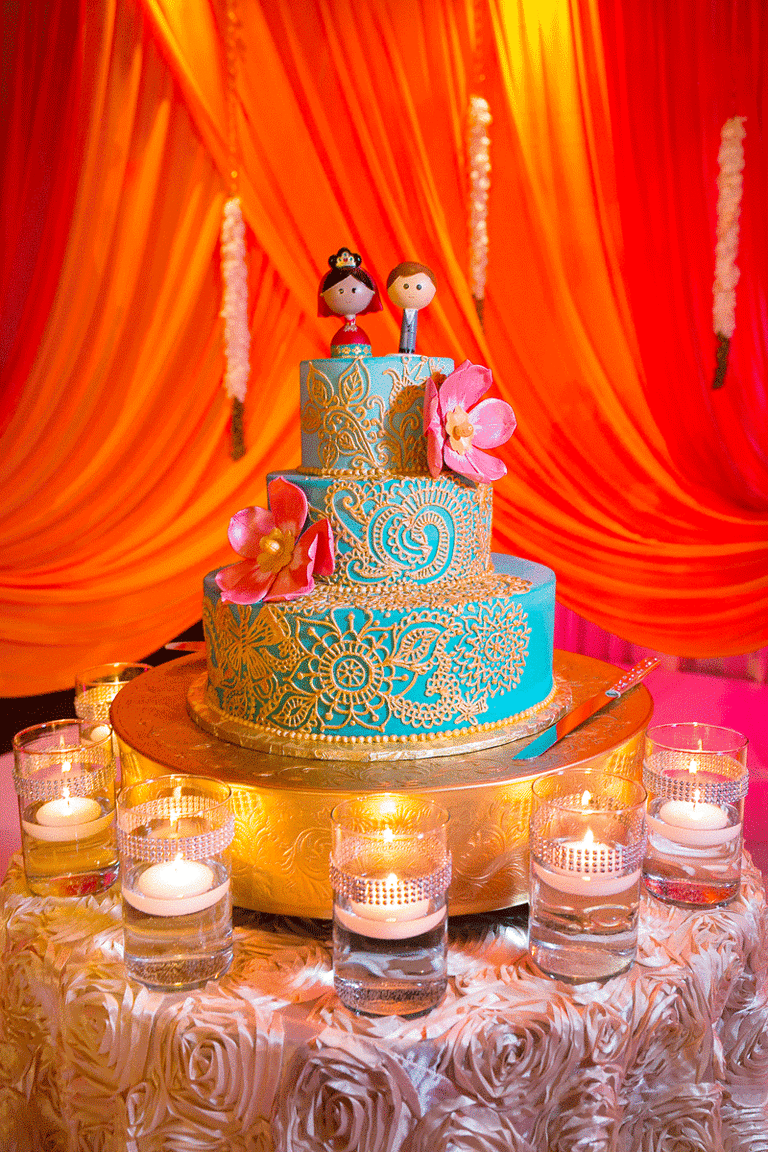 Perfect for an Indian wedding, this vibrant confection in bold turquoise included piped details reminiscent of henna tattoos.
From the album: A Colorful Indian Wedding With a Modern Twist at Pueblo Convention Center in Pueblo, Colorado
5. Pattern Perfect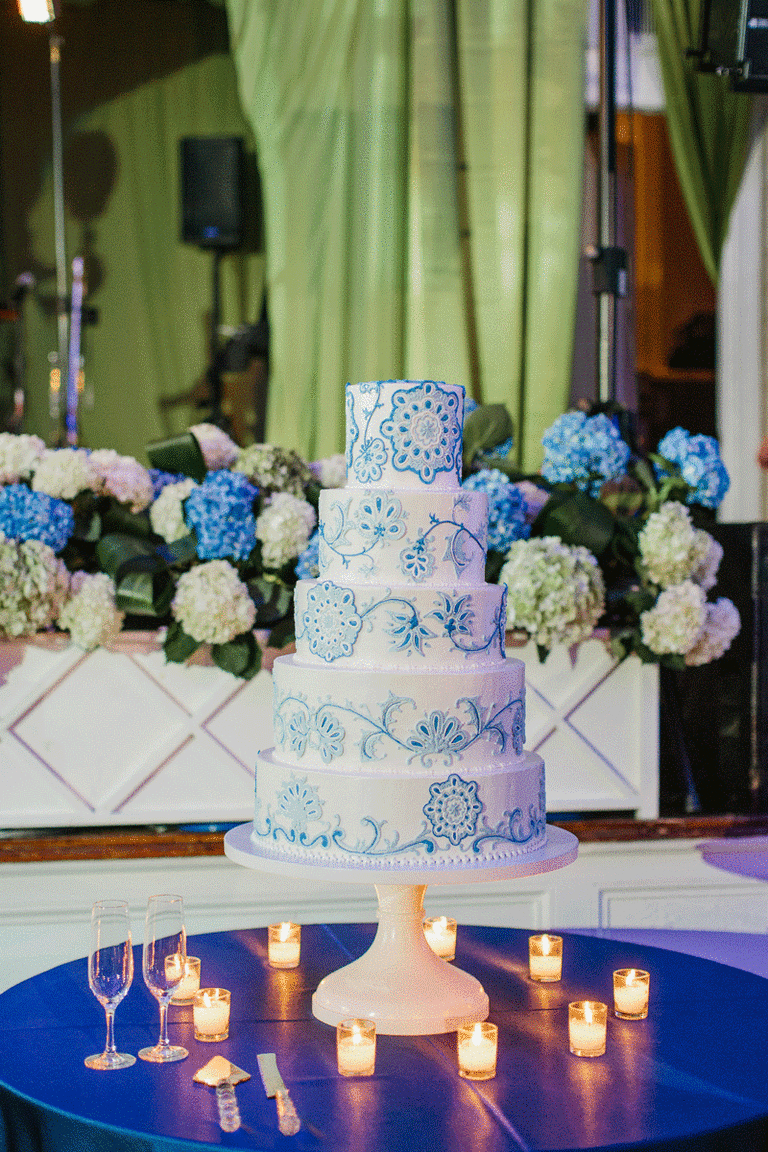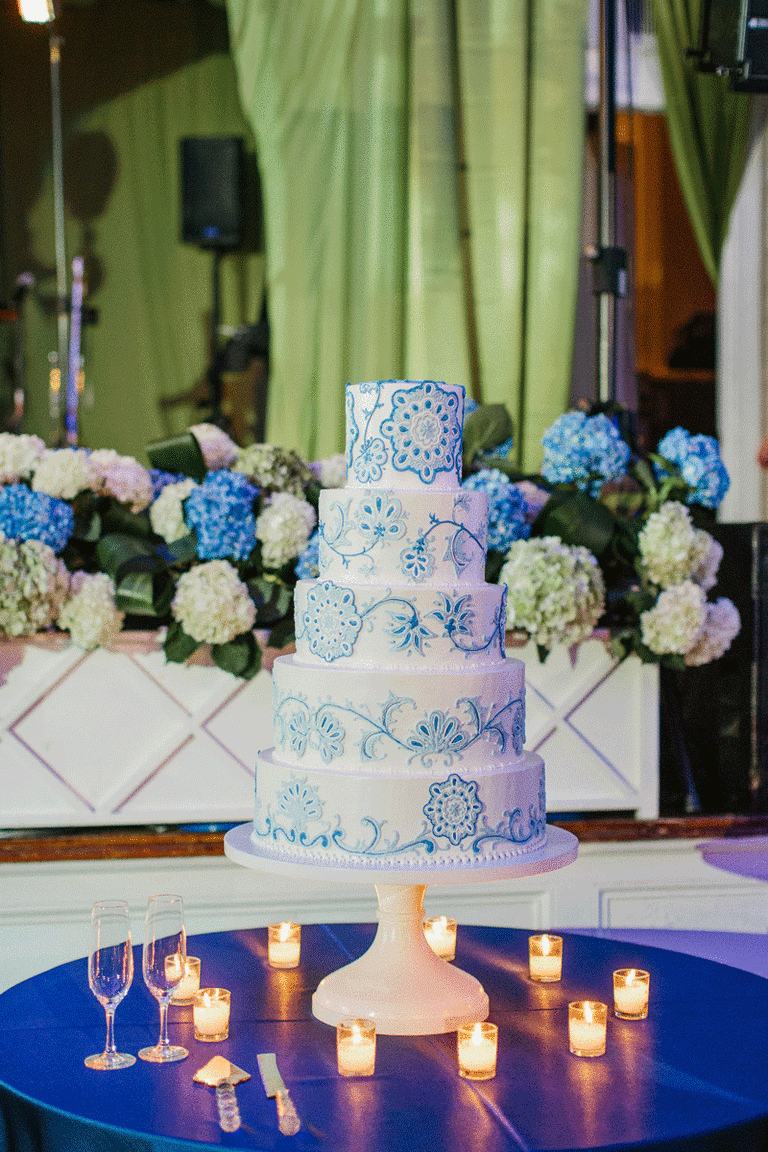 Shannon Michele Photography
Patterned fabric brought this vivid Southern wedding to life, and the cake was no different. The decorated design was copied from a sample of the pair's favorite fabric.
From the album: A Modern Ballroom Wedding at Hibernian Hall in Charleston, South Carolina
6. Cascading Color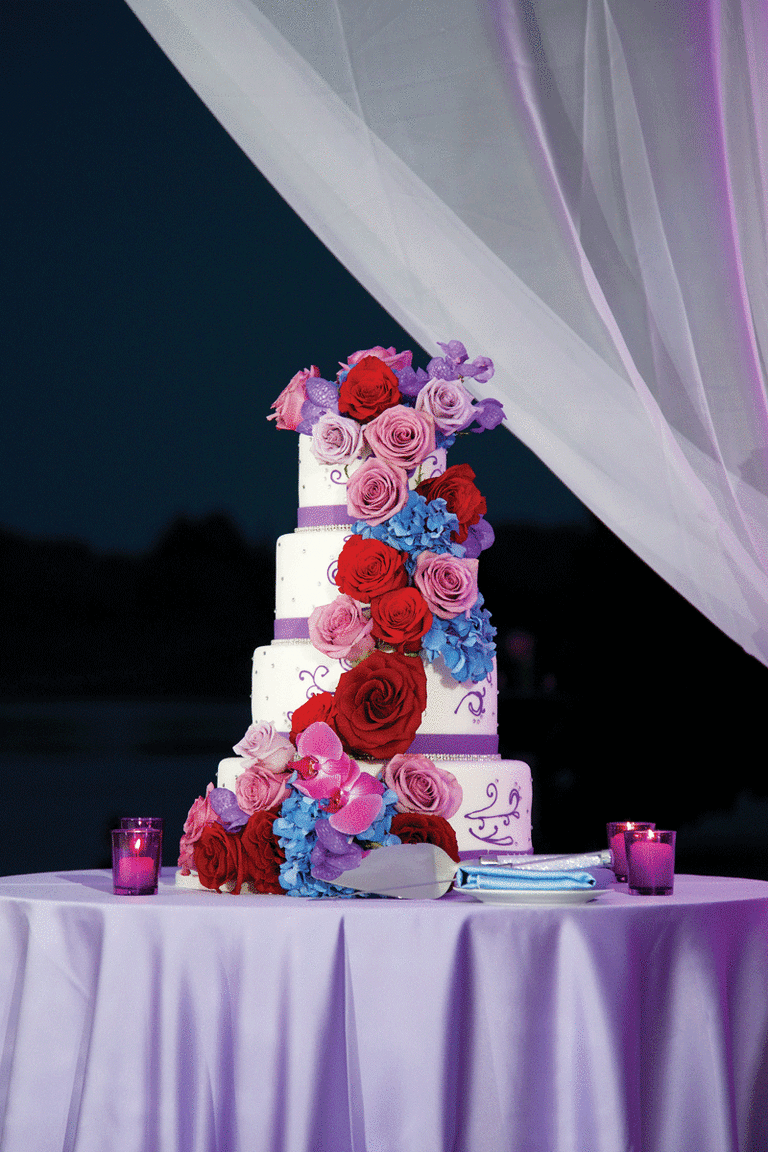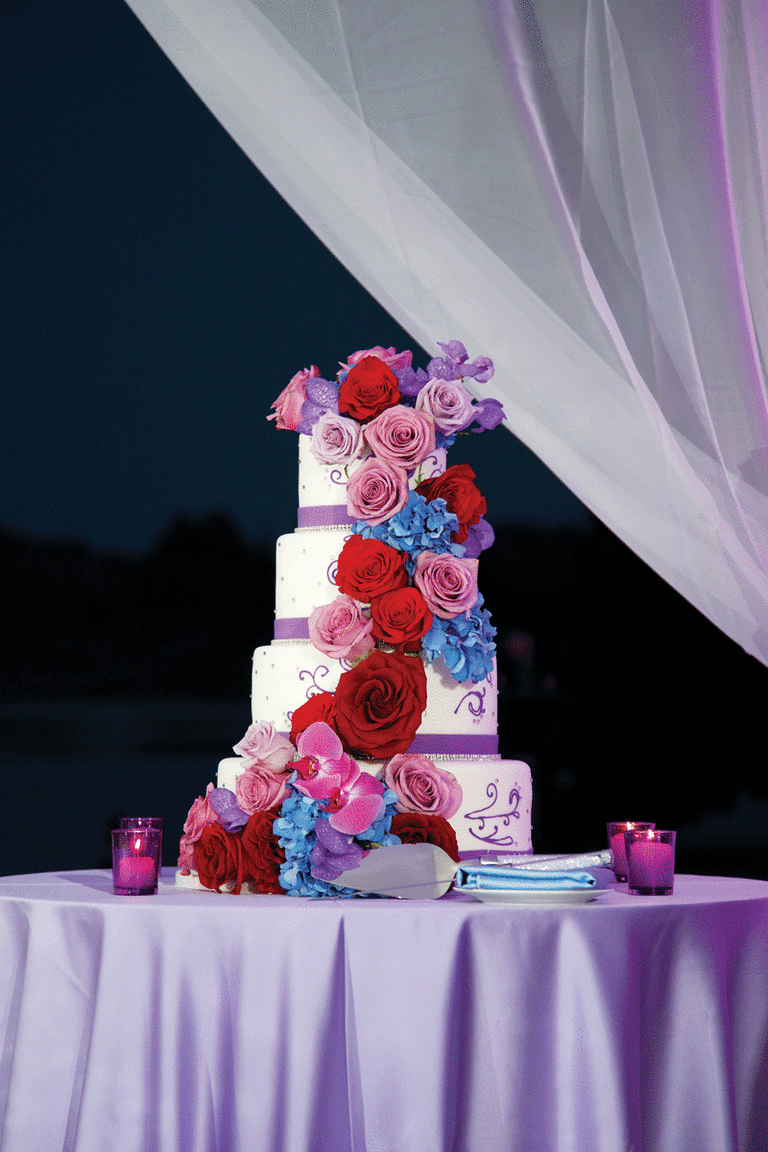 Still want to have a traditional white tiered cake? Make it a showstopper with a trail of fresh, big-headed blooms in striking jewel-tone colors.
From the album: A Bright, Colorful Wedding at Chicago Botanic Gardens in Glencoe, Illinois
7. Under the Sea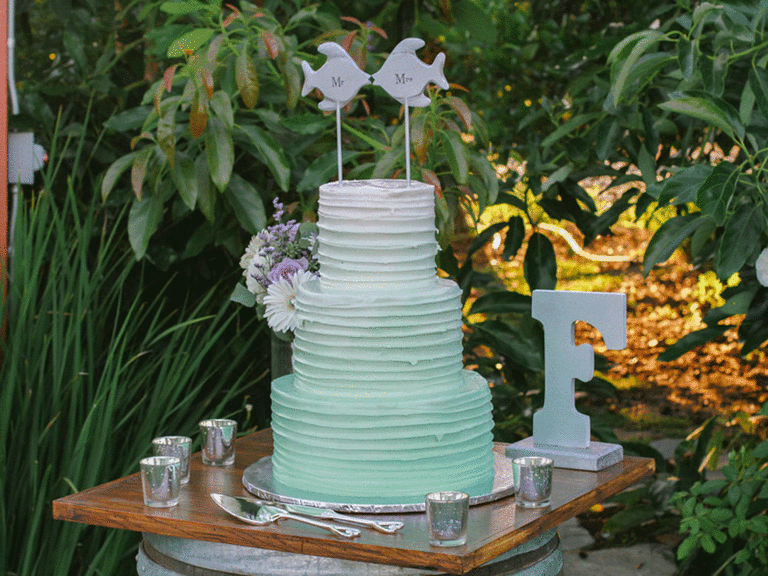 Elizabeth Burgi Photography
With a last name like Fischetti, an underwater theme just naturally floated to the surface for this couple. They went with a cake inspired by the sea, using an ombré effect in ocean hues.
From the album: A Romantic Outdoor Wedding at Gerry Ranch in Santa Rosa Valley, California