There are lots of things to consider when choosing a venue for your destination wedding, honeymoon or bachelor(ette) party in the Caribbean. But when one place has it all—not to mention the most exquisite pink sand (yes, pink) and clear turquoise water you've ever seen, it's not a difficult choice to make. The Coral Sands Hotel, a gorgeous, newly-renovated boutique oceanfront hotel located on Harbour Island in the Bahamas (50 miles east of Nassau) has the type of charm where the staff knows your name, desert island-style privacy to make you feel completely at peace, and a subtly luxurious vibe that's apparent from the elegant, airy rooms to the world-class amenities. Oh, and did we mention that Coral Sands (owned by married couple Tom and Silma Sherman) loves to accommodate special requests for anything wedding-related and beyond too? Here are seven other reasons why you and guests will love this one-of-a-kind property.
1. You and your guests will stay in the lap of luxury.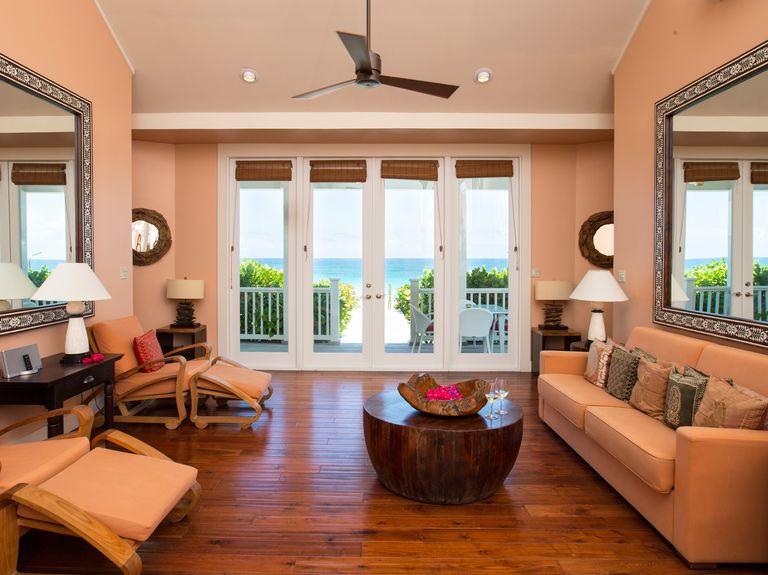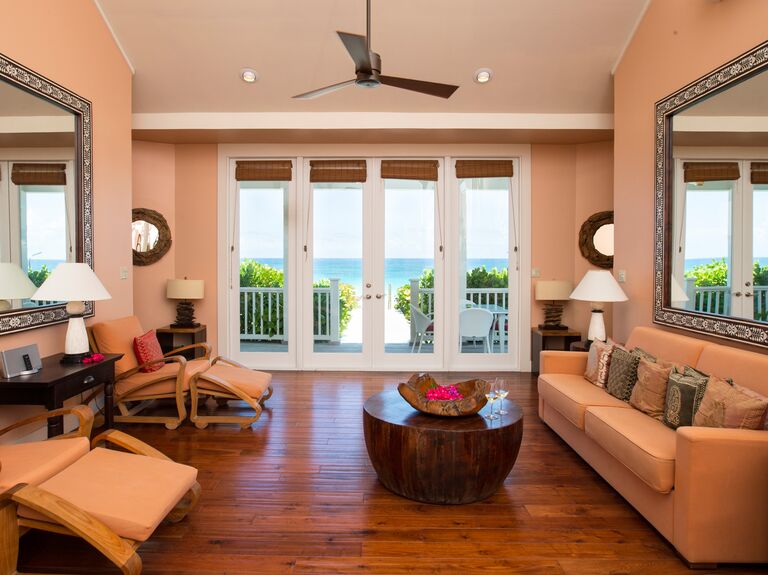 The guest experience is key at Coral Sands, accommodating around 120 wedding guests. They can stay in the spacious, recently-renovated rooms and suites (there are 38), or the oceanfront cottages and beach house with a heated pool and lighted tennis court nearby. For larger groups, there's even a private home, Villa Carissa, that has an adjoining guest cottage and a private pool (but guests can still enjoy every resort amenity). Most brides opt for a two-bedroom cottage with a spacious layout and bathrooms well-equipped for a bridal party—plus their hair and makeup stylists! And once everyone is done, they can walk right from the cottage to the deck that leads to the beach to walk down the aisle.
2. You'll have the most gorgeous oceanfront ceremony and reception.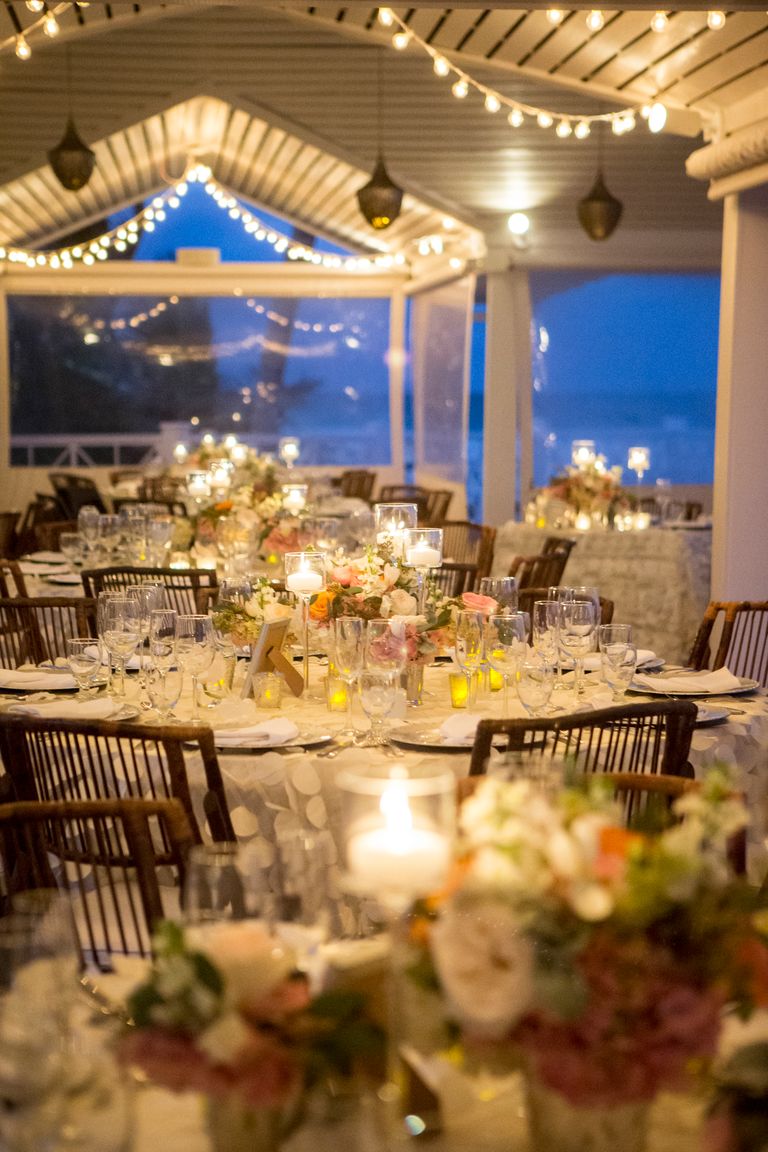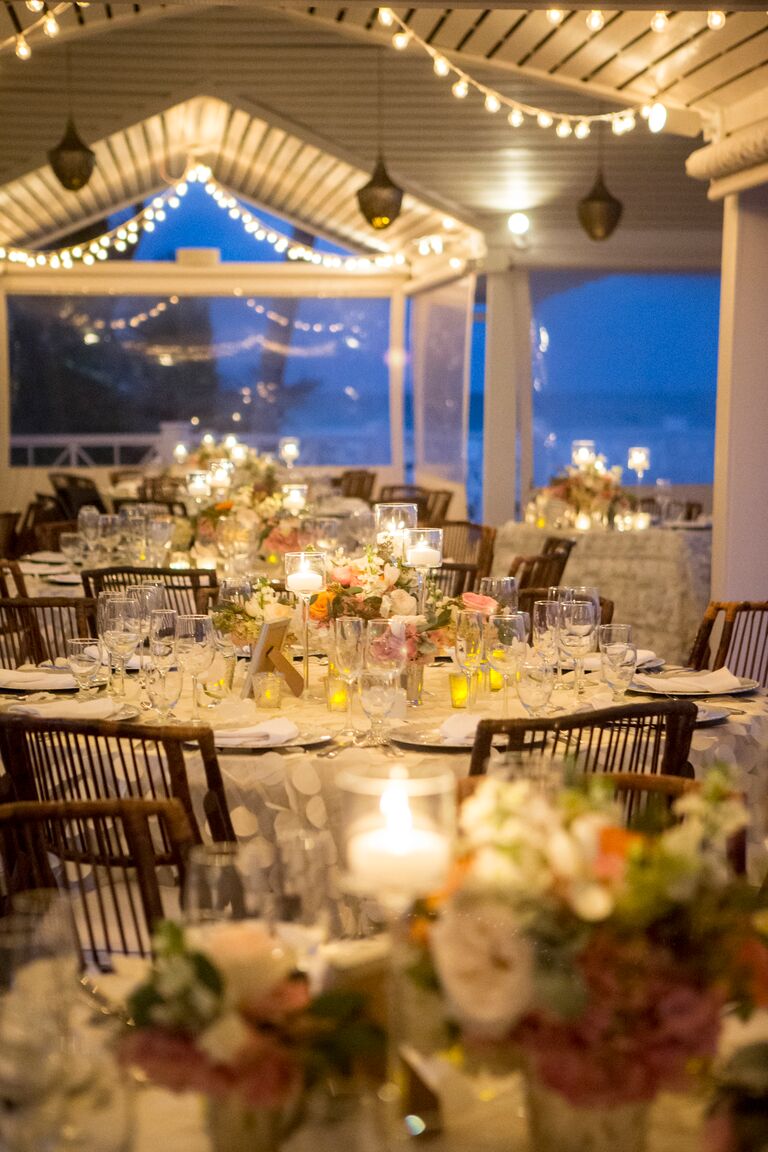 Your wedding can be held directly on the beach, and the reception is held at Coral Sands's Beach Bar restaurant, which sits high up with a covered deck and a truly breathtaking view of the sea for miles. The hotel's staff will exchange existing table setups for round reception tables and bamboo chairs with white cushions. But needless to say, Coral Sands's wedding planner (who handles pre-planning through day-of) will customize your event (including everything from a welcome cocktail party through the morning-after brunch) the way you've always dreamed of. And with all vendor services existing in-house (although typically the couple hires their own photographer), you won't want for a first-class staff, stunning decor and award-winning chefs.
3. Guests and honeymooners will have an array of activities to choose from.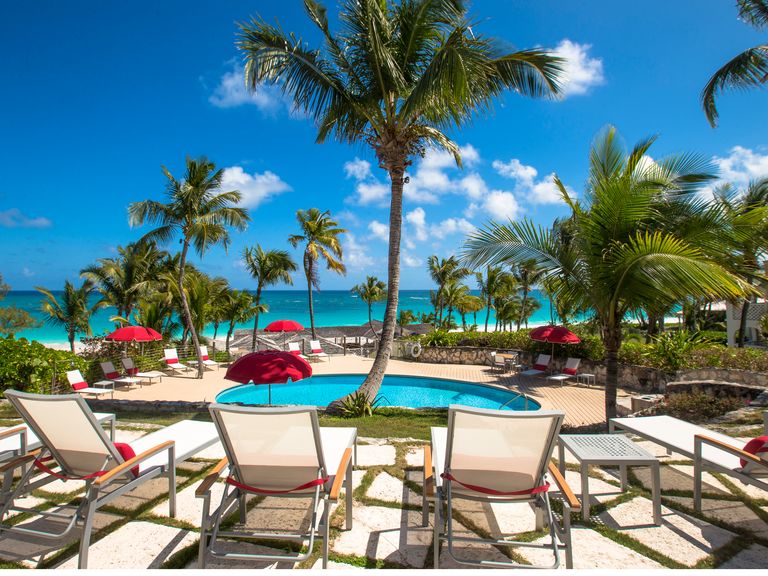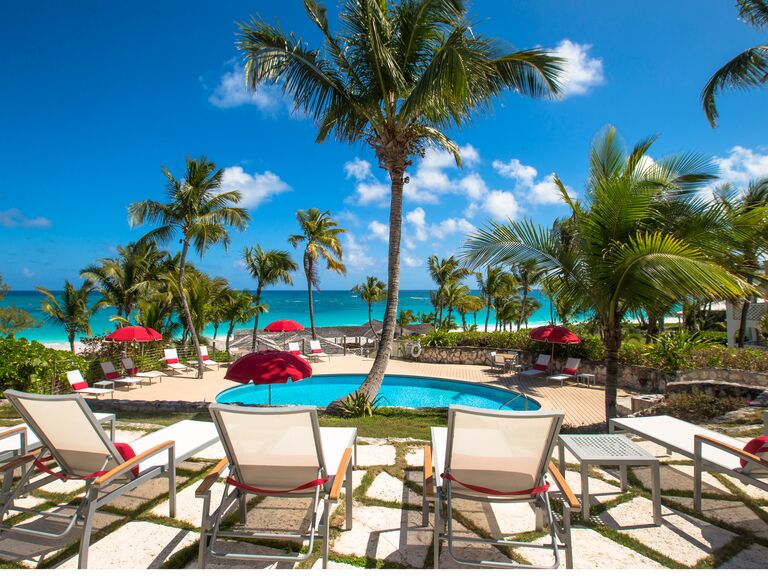 Whether you're getting married, having your bachelor(ette) party or honeymooning at Coral Sands, there are endless things to do (unless you just want to spend all of your time gazing at one of the top five beaches in the world, which we totally get). The hotel can set up excursions for swimming with turtles, deep sea fishing, scuba diving, golfing and snorkeling—not to mention a romantic picnic on a desert island. There are also plenty of beautiful shops, restaurants and galleries in Dunmore Town, which is a five-minute walk from Coral Sands (you'll want to see the chic pastel-colored cottages and white picket fences, if anything). You can also shop at Coral Sands's gift shop, The Siren Song, for art, clothing and accessories.
4. Don't worry about renting a car…
…since no cars are allowed on the island! Instead, do as the locals do and zip around in a golf cart (you can rent them at multiple locations nearby). Coral Sands can help with golf cart and bicycle rentals and also set up car rentals for day trips to Eleuthera (Harbour Island is located off the northeast coast of Eleuthera Island).
5. Dreaming of a secluded wedding weekend? You're in luck.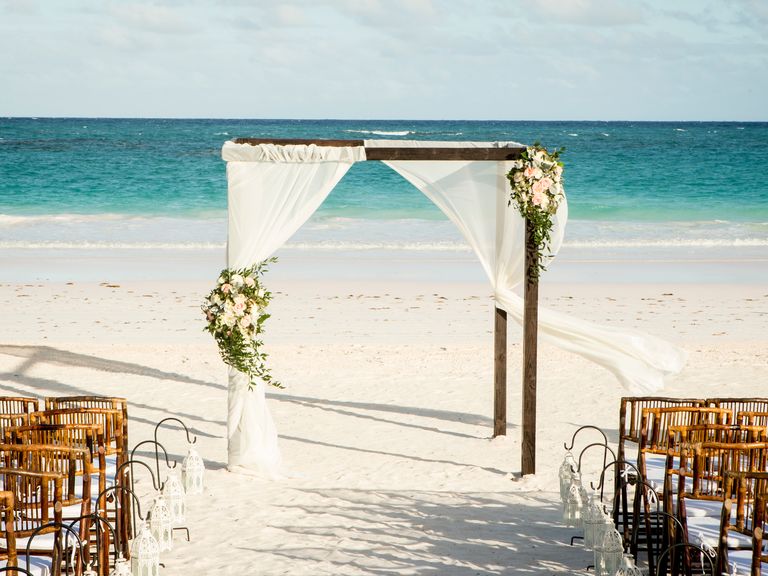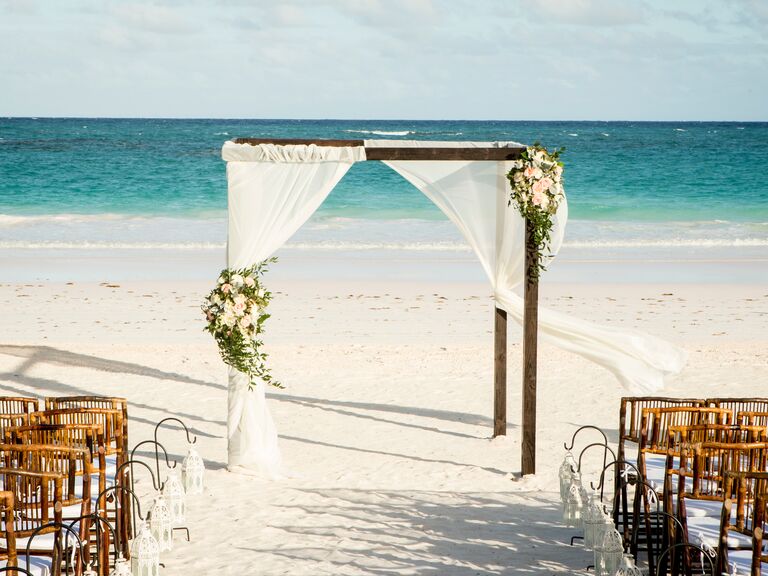 You can rent out the entire Coral Sands property for your wedding, but they do need to have plenty of notice (think: a year in advance).
6. It's a totally proposal-worthy spot too.
Coral Sands will accommodate any proposal request and will gladly help with the planning—sunset boat ride, anyone?
7. Did we mention the pink sand?
Seriously, the beach is the most incredible place for wedding photos. There aren't any shells or rocks—just the finest candy-pink sand that honestly feels like walking on marshmallows. And what newlyweds wouldn't want to experience that?