Cascade wedding cakes (multi-tiered cakes with a waterfall of flowers down one side or in a spiral stream from the top to the base) are nothing new — in fact they're usually considered a more traditional style of cake design. Talk about "something old" becoming new again. Like pillar wedding cakes, this classic look is making a a huge comeback. But these cakes prove that just because the style is traditional doesn't mean they have to be boring, and these pretty cakes are anything but! Check out some of our favorites cascade cakes.
All White Sugar Flower Cascade Cake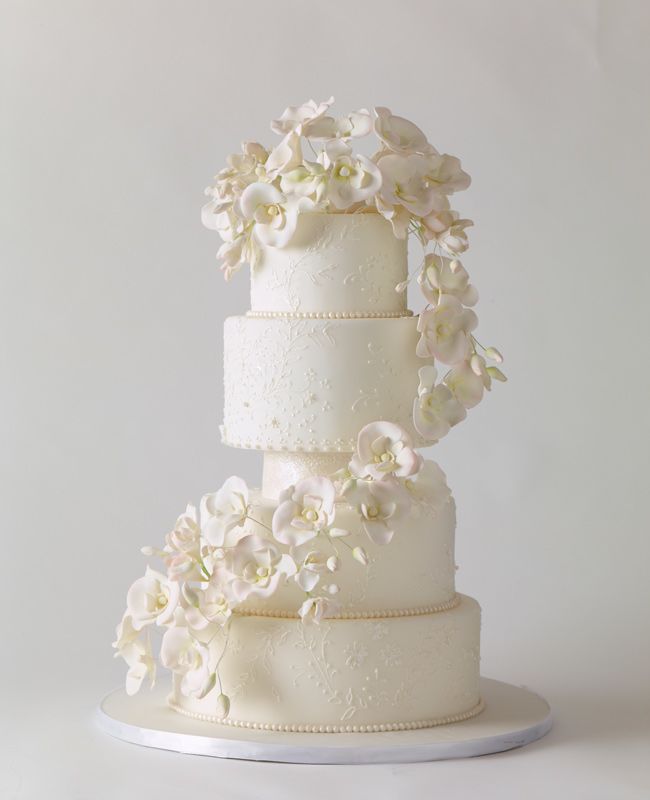 Philip Ficks
From the album: Amazing New Cake Ideas
A Pretty Pastel Hydrangeas Cascade Cake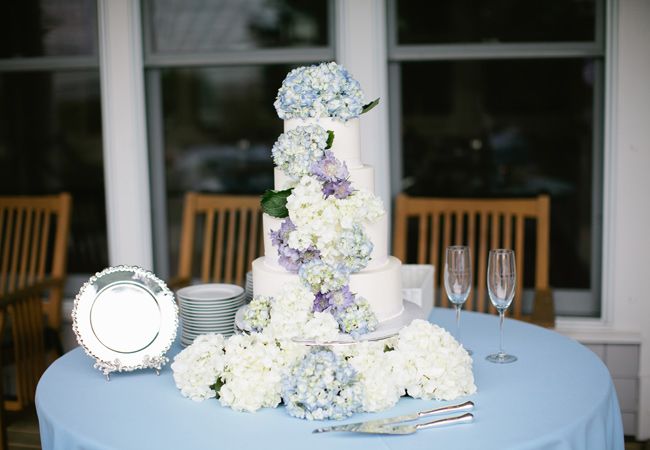 Keepsake Memories Photography
From the album: A Secluded Beach Wedding in Bald Head Island, NC
A Pink Ombre Cascade Cake
Caroline Tran Photographer
From the album: An Oheka Castle Wedding in Huntington, NY
A Coral Charm Peony Cascade Cake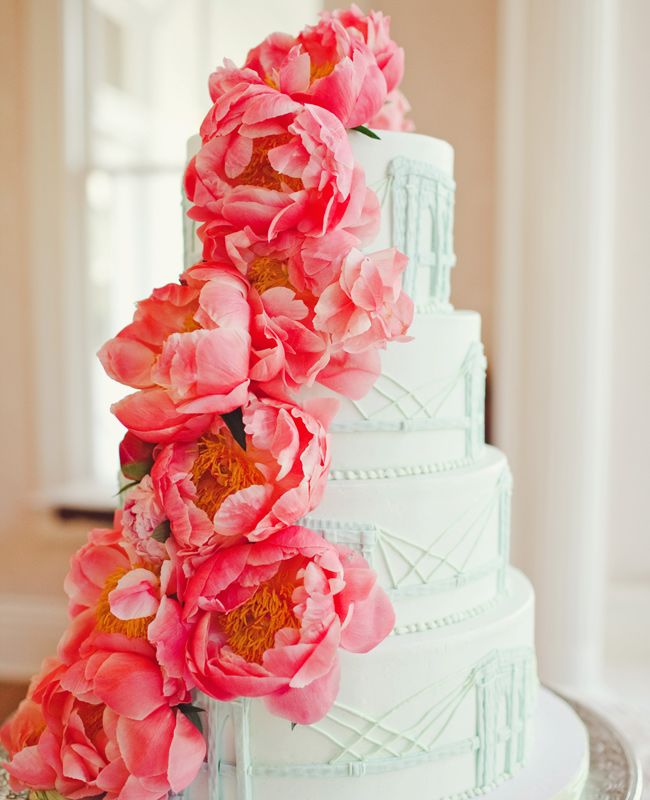 The Nichols Photography
From the album: An Allan House Wedding in Austin, TX
A Board Game-Inspired Cascade Cake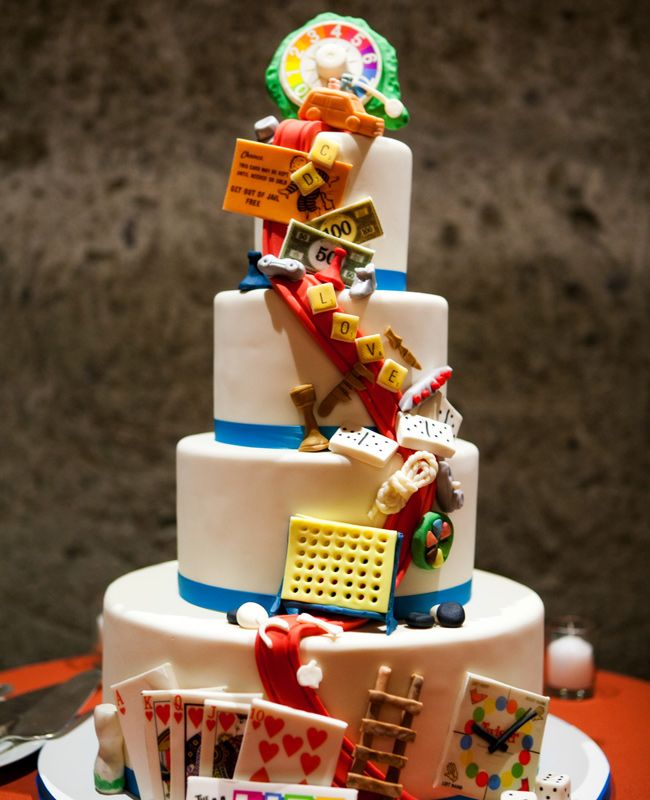 Adeline & Grace Weddings
From the album: A Calistoga Ranch Wedding in Calistoga, CA
A Mini Sugar Flower Cascade Cake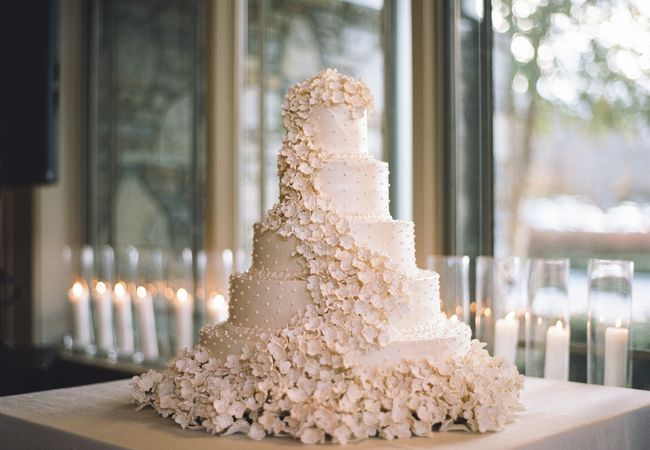 Bamber Photography
From the album: A North Caroline Arboretum Wedding in Asheville, NC
A Classic Gilded Cascade Cake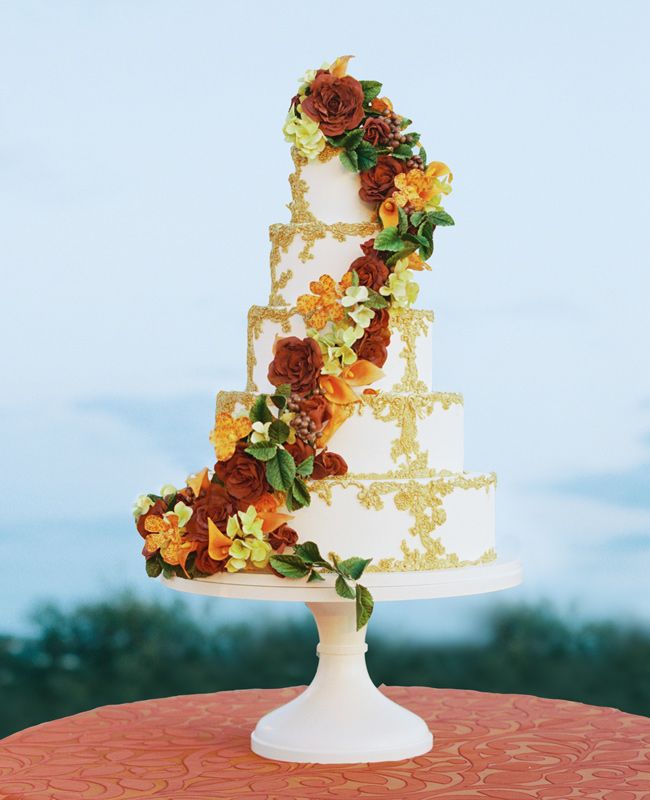 Abby Jiu Photography
Want more? Of course you do!
> 10 steps to the perfect wedding cake
> 25 prettiest wedding cakes
> A world tour of wedding cakes