String lights are an ultra-romantic, yet affordable décor detail that can totally transform a space. Also called twinkle or bistro lights, they're a versatile way to add a bit of glow to virtually any type of venue, from an outdoor camp wedding to a glamorous ballroom celebration. Just make sure to scope out your space before you make up your mind on incorporating them into your décor—you'll need an ample amount of power outlets and most likely a few extension cords to get the job done.
Here are seven different ways to incorporate this playful lighting into your reception.
1. Wrapped Around Rafters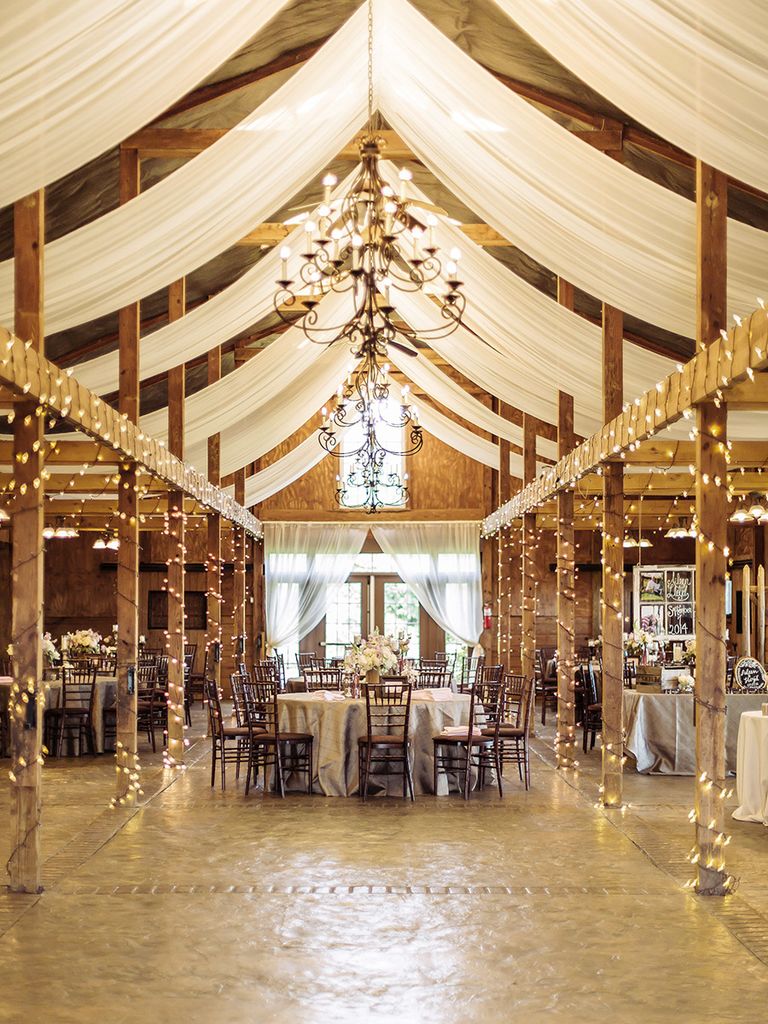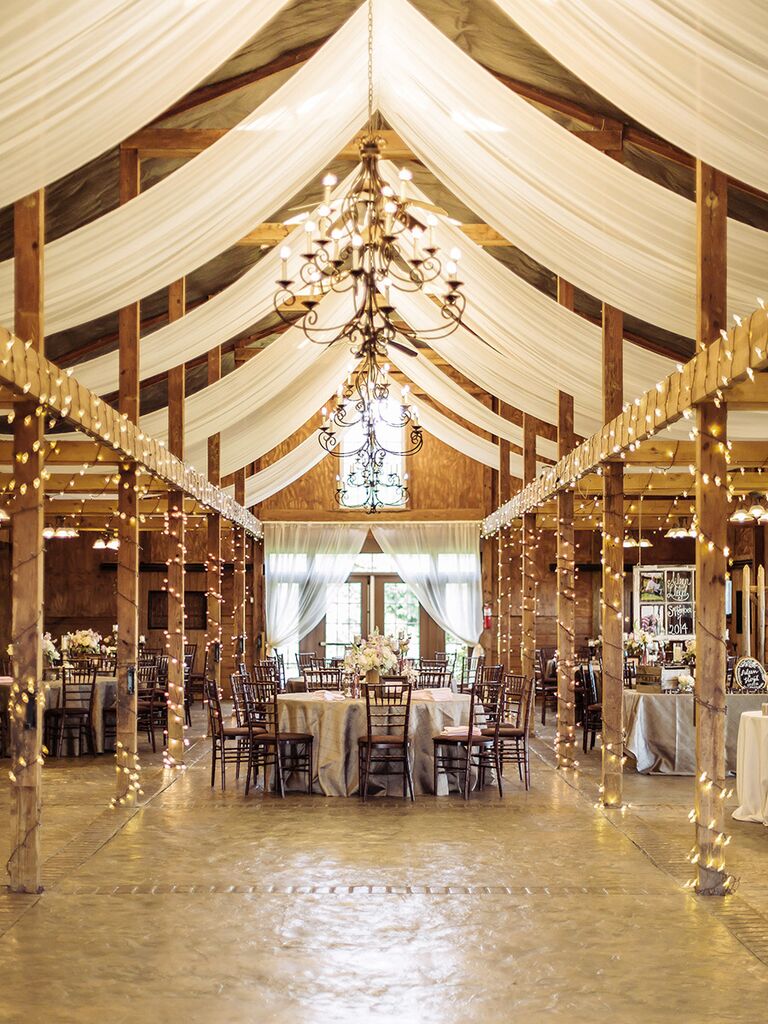 Exposed rafters are beautiful architectural details that often go unnoticed. Dress them up with a few rows of extra lights to bring guests' eyes upward.
2. Strung Above Outdoor Reception Tables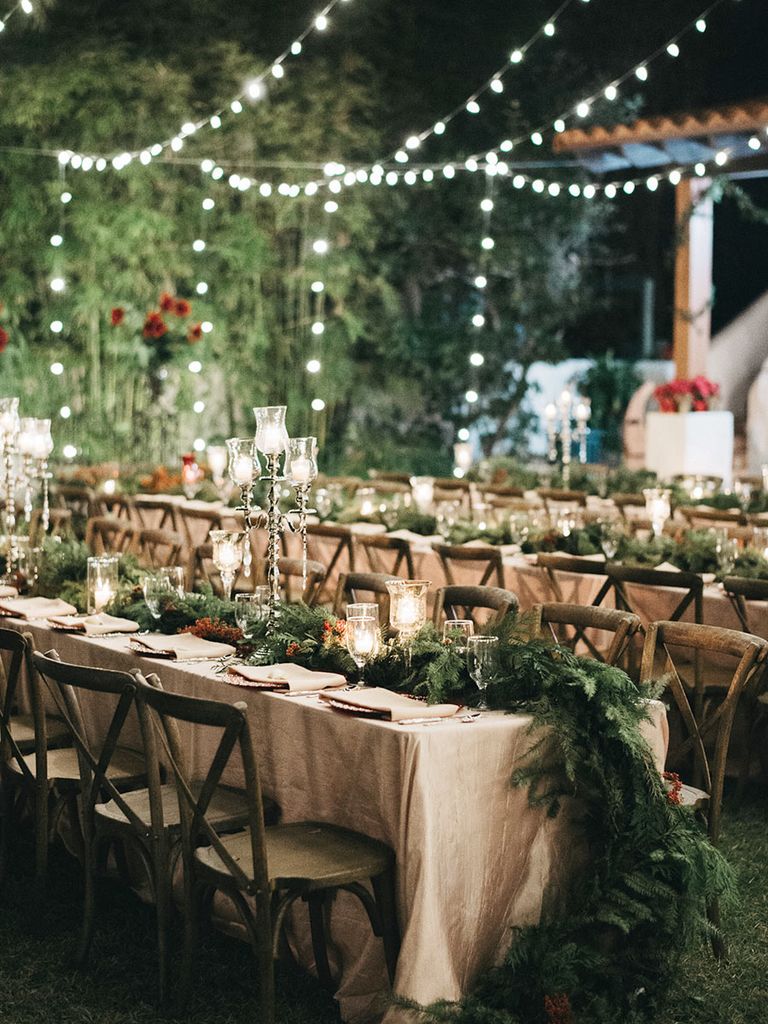 Create a ceiling over your outdoor reception tables with rows of suspended lights. The addition of overhead lighting will also come in handy once the sun goes down—not to mention it'll add to a whimsical ambience.
3. Used as a Backdrop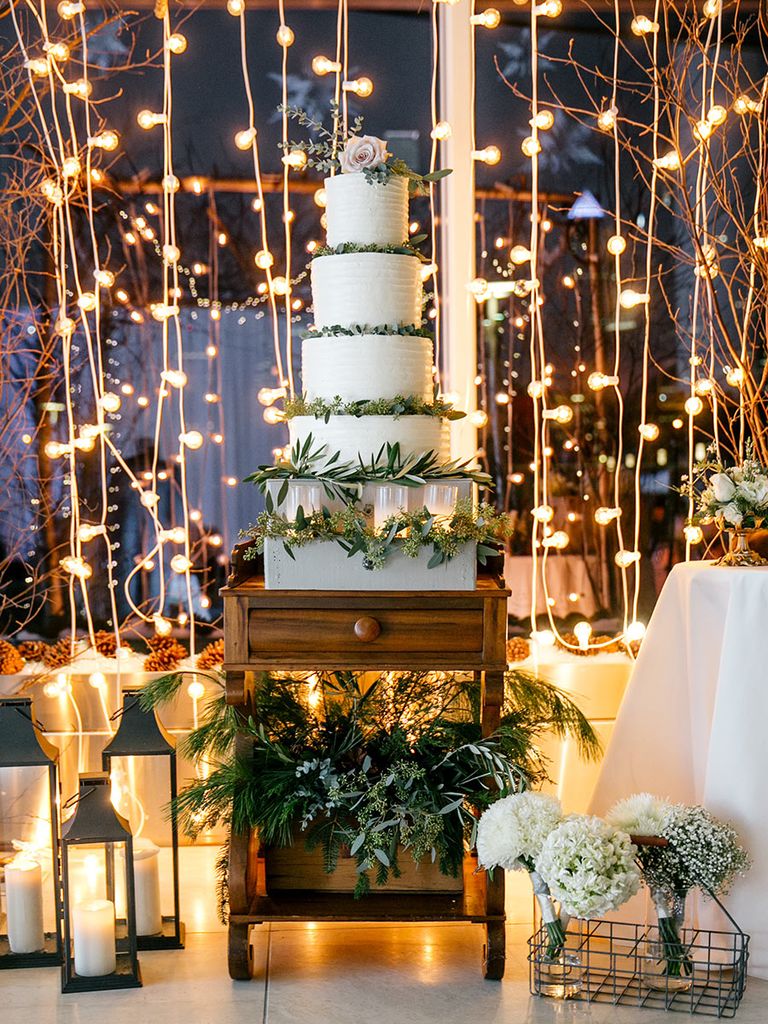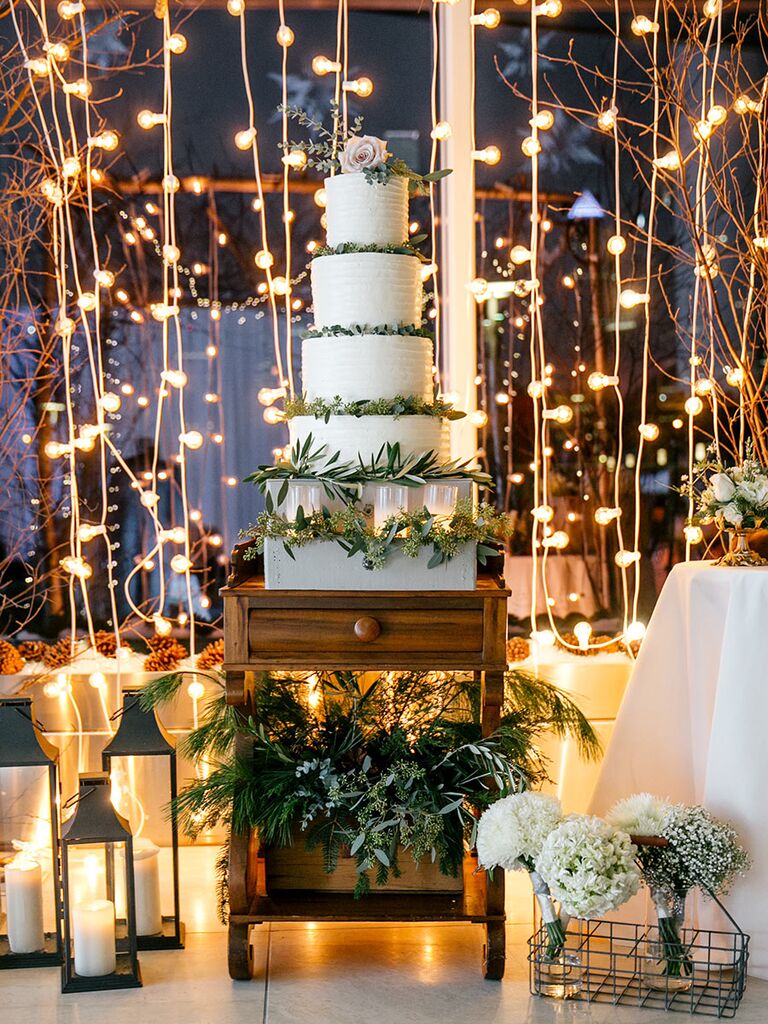 Drape a wall of string lights behind your cake table for a standout dessert display, or line the back of your photo booth for an Instagram-worthy backdrop.
4. Create a Faux Tent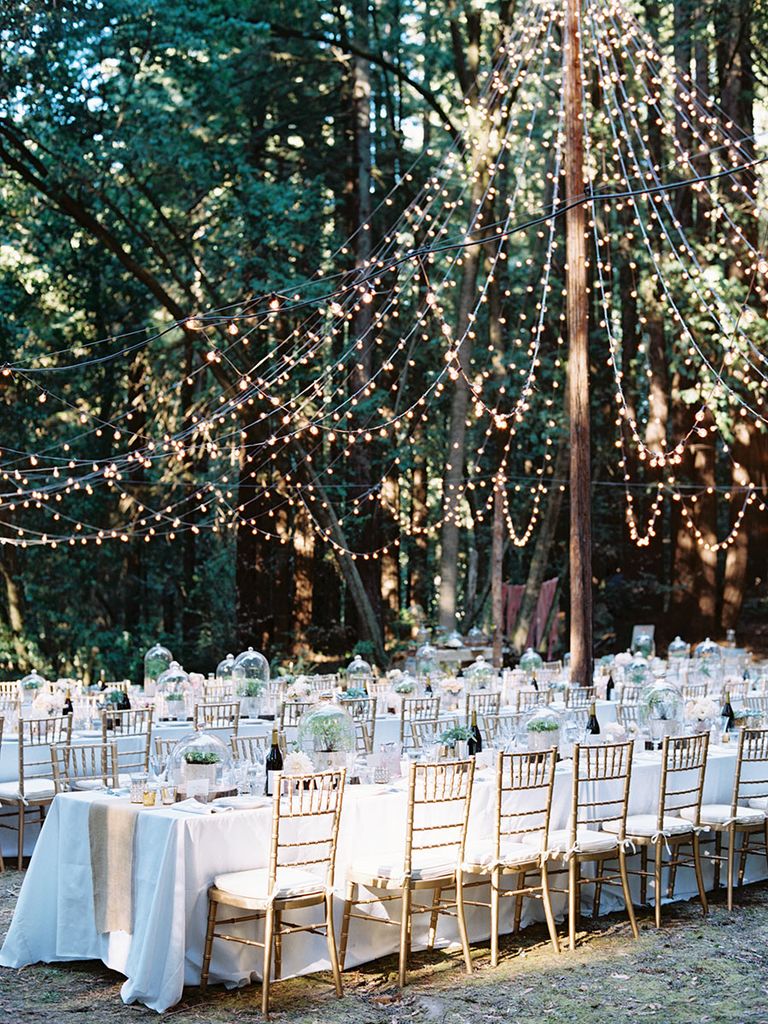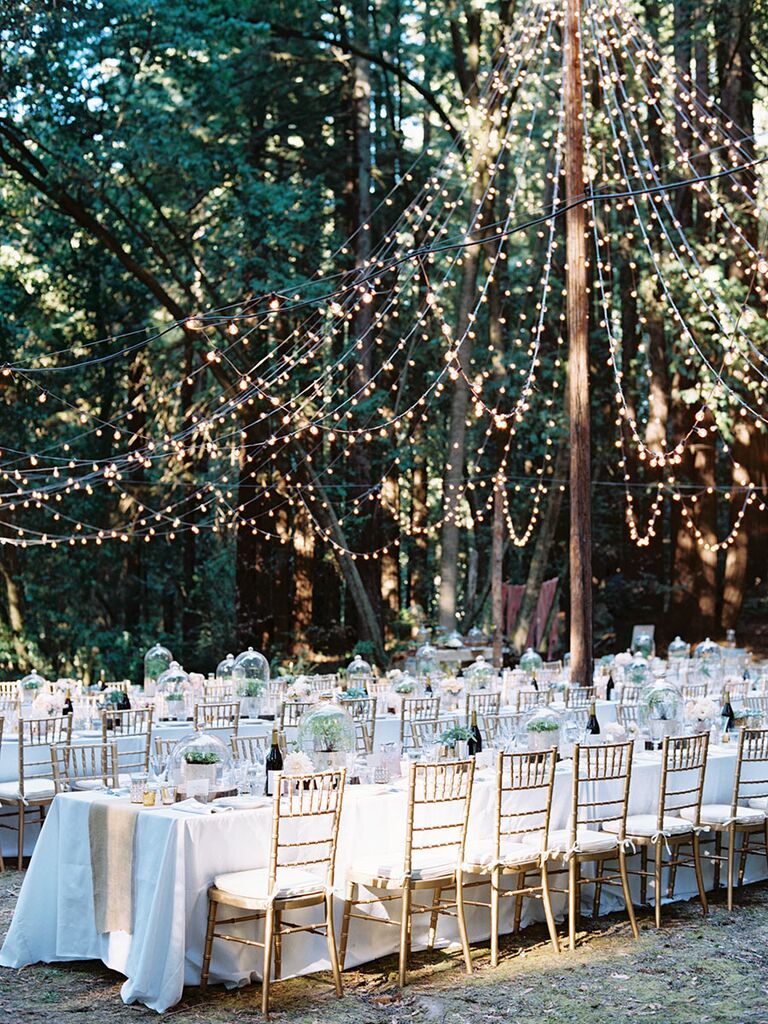 If you have the budget to work with a lighting specialist, go for it. Show them your space and let them pitch you a few ideas of how they could brighten it up, like this string light tent. There are endless ways to get creative when you've got a pro on your side.
5. Wrapped Around Focal Points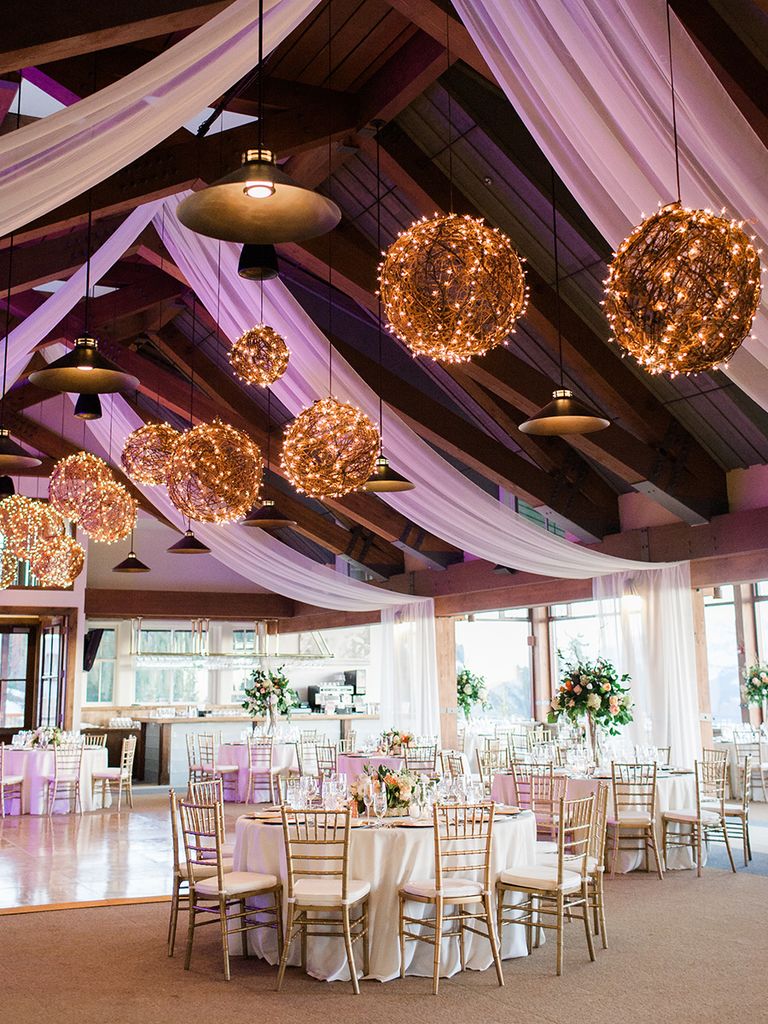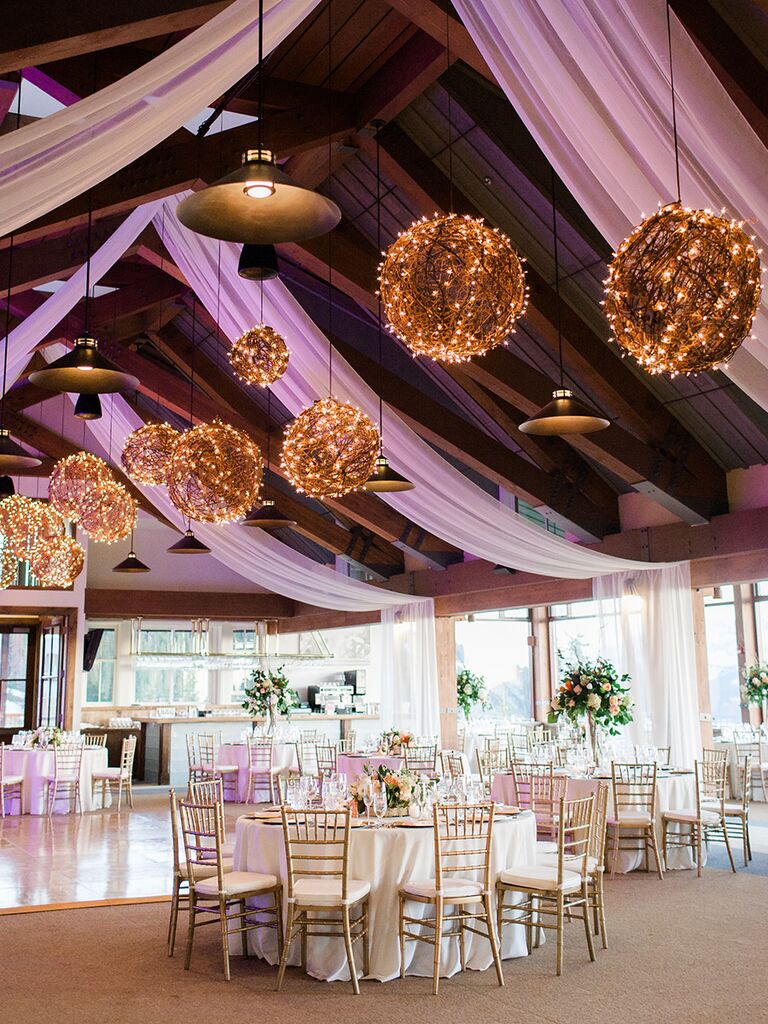 Is there a piece of décor you really want to stand out? Maybe a custom floral monogram or lanterns hung from the ceiling? Wrap a cord or two of lights around your statement piece and turn them on later in the evening.
6. Mix With Other Lighting Options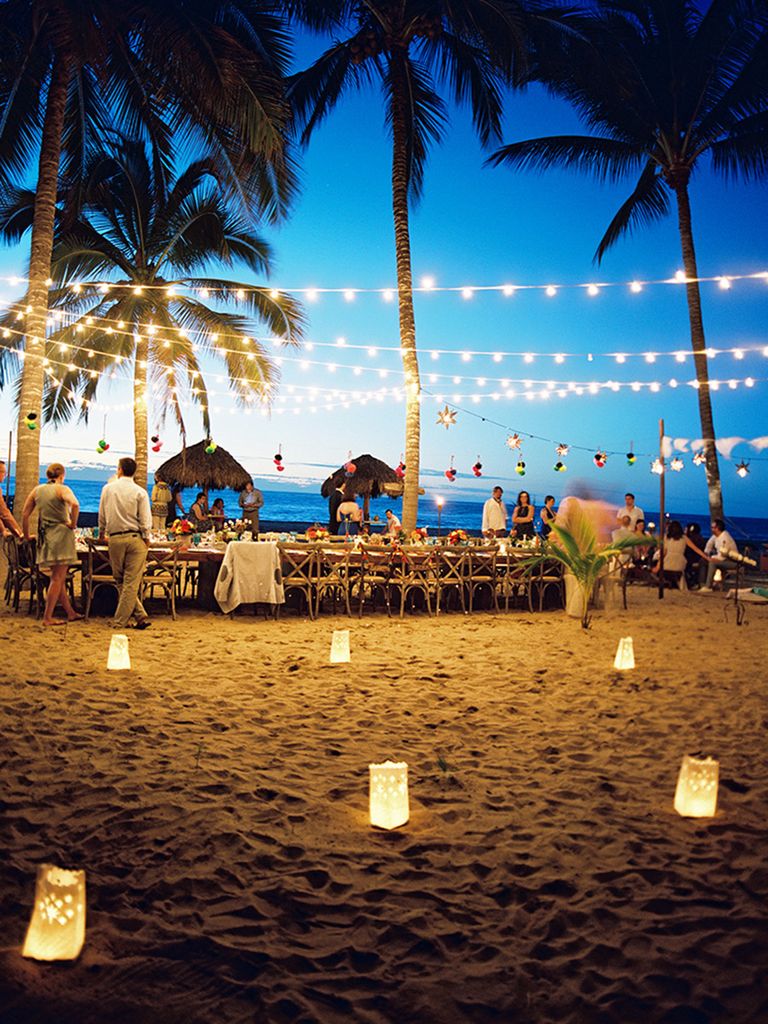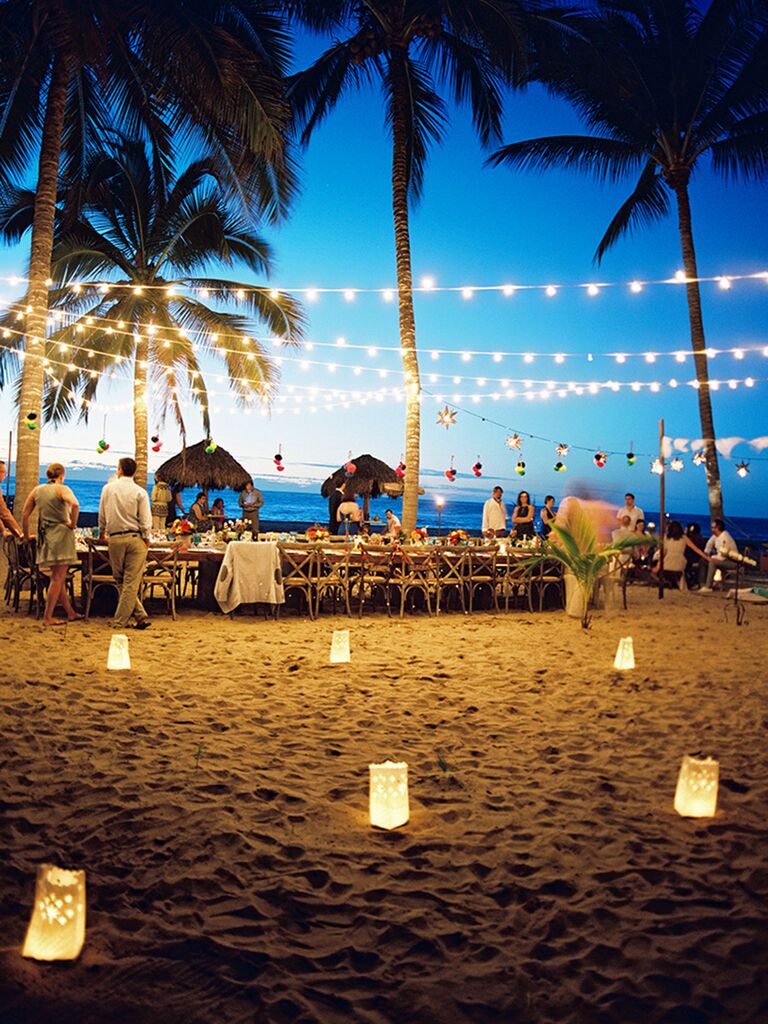 If you need to bring a lot of extra light into your reception space, paper lanterns on the ground paired with string lights overhead help to create a cozy (and well-lit!) space. Don't know how much lighting you'll need? Visit your reception space after dark to get an idea.
7. Over the Dance Floor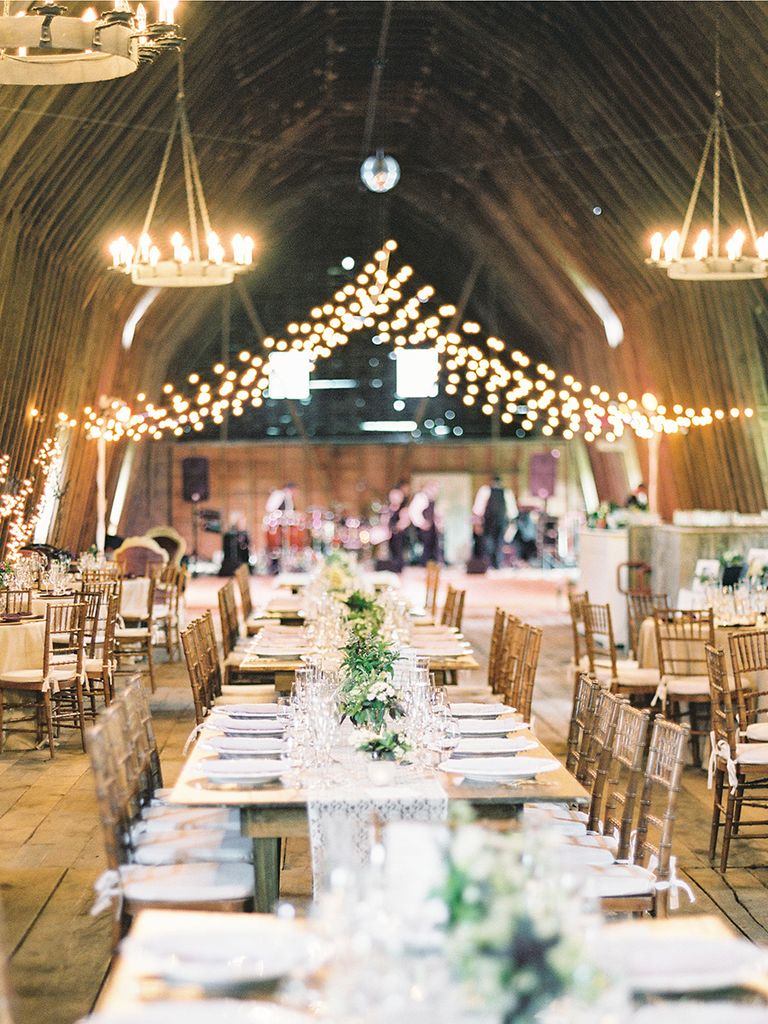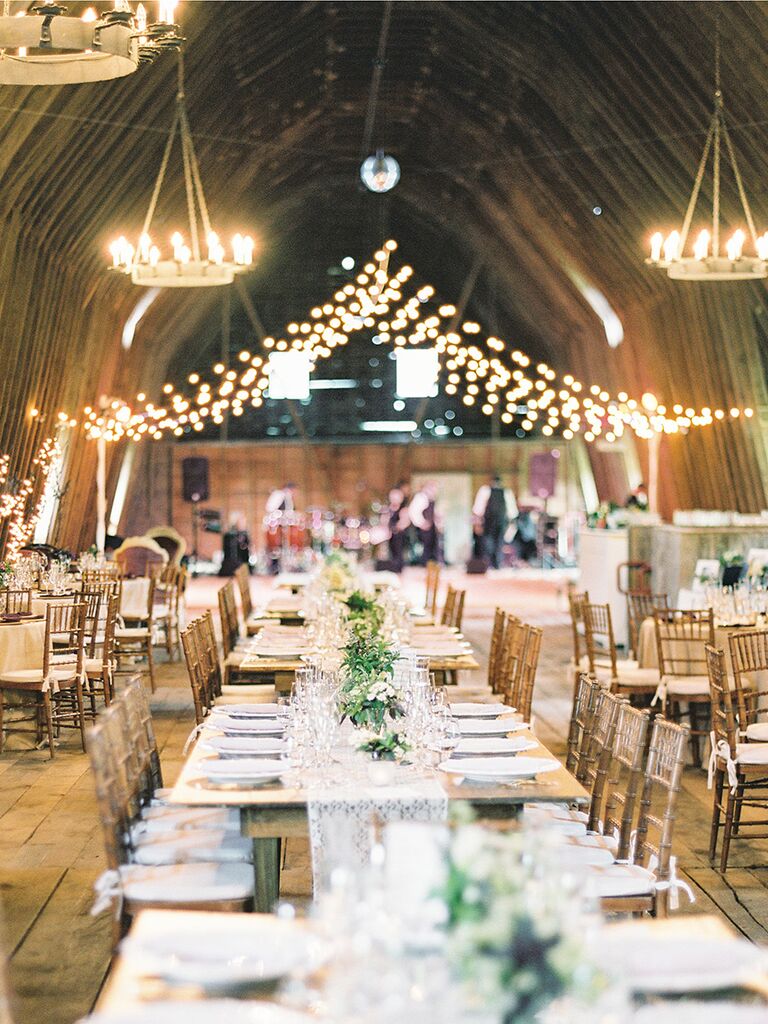 You don't have to hang lights over your entire reception space. If you want to emphasize one specific area like the bar or dance floor, craft a little floor plan by only hanging lights over those areas.
Learn more lighting 101 tricks here.