If you're looking to spread around the good fortune of your "something blue," we rounded up seven different ways you can incorporate the pretty hue into your nuptials.
1. Blue Ball Gown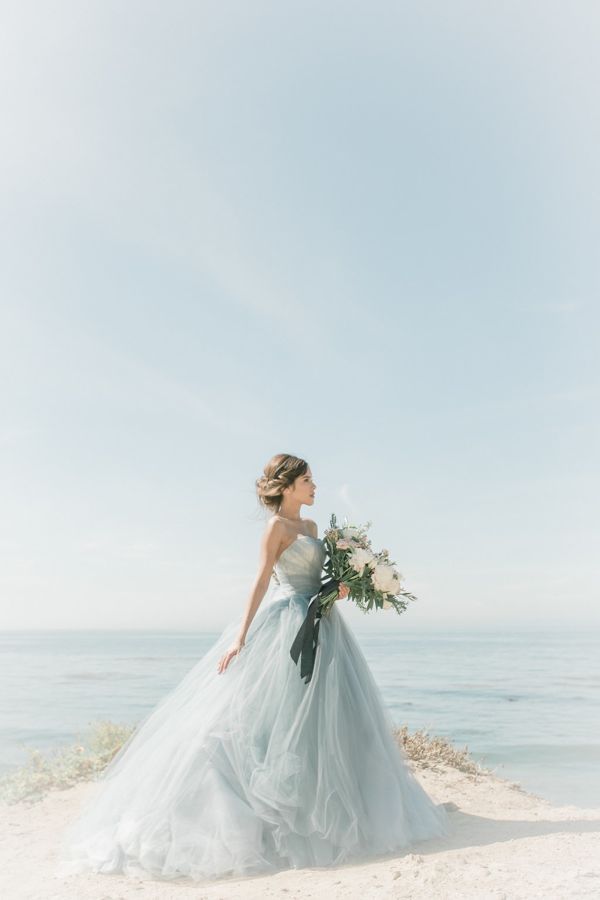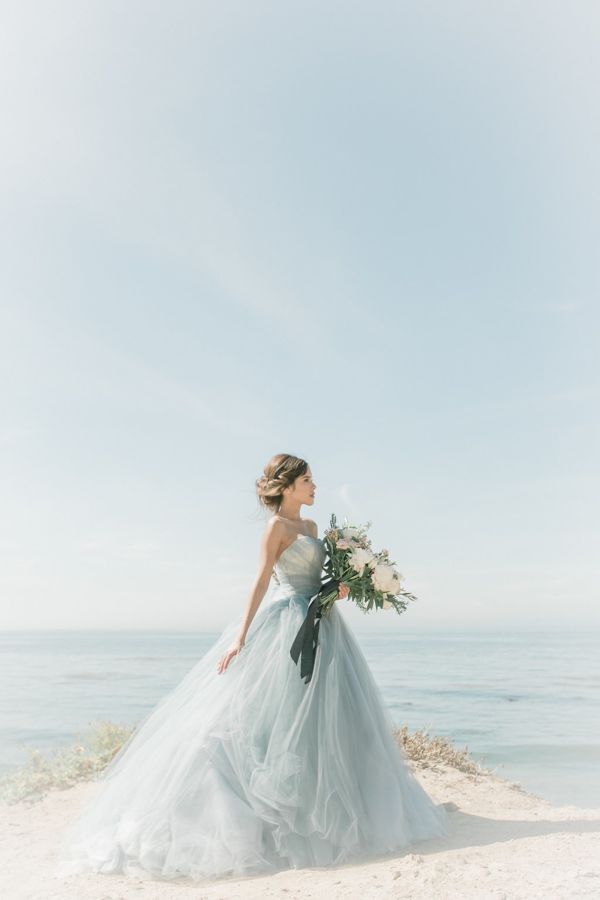 Harmony Creative Studio—Christine Sara Photography
Swap the white wedding dress for one in a color reminiscent of the ocean.
2. Beauties in Blue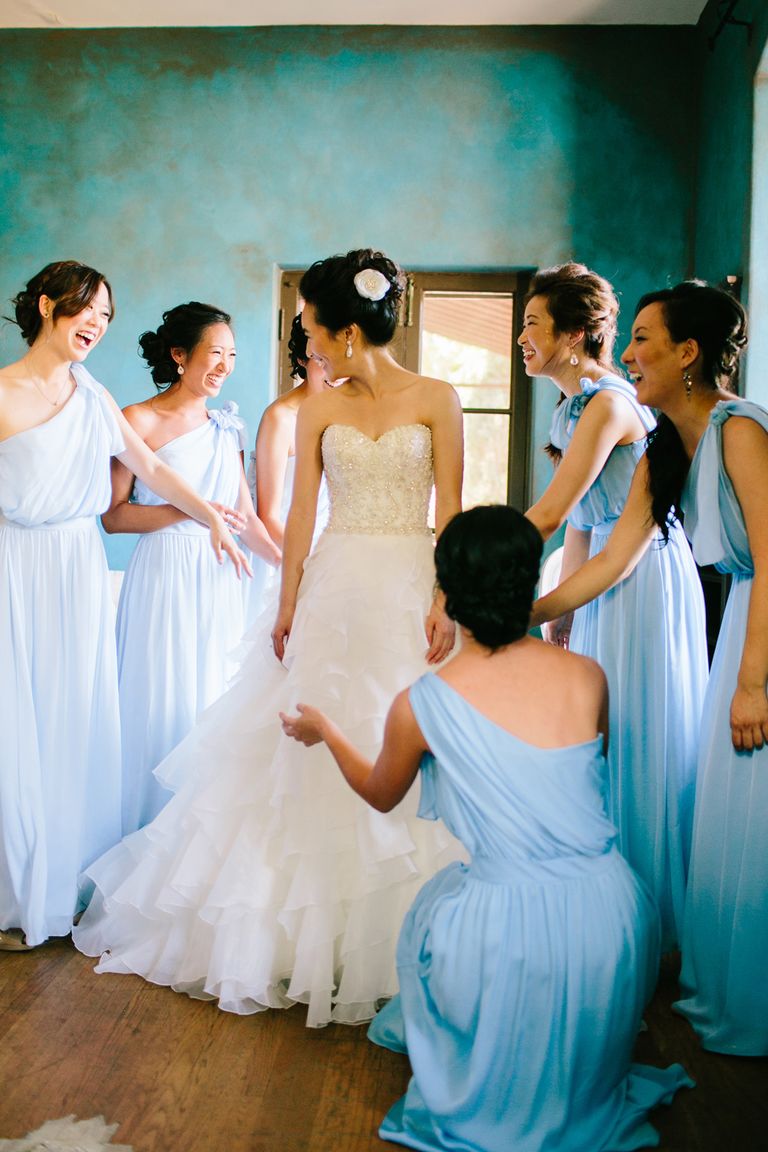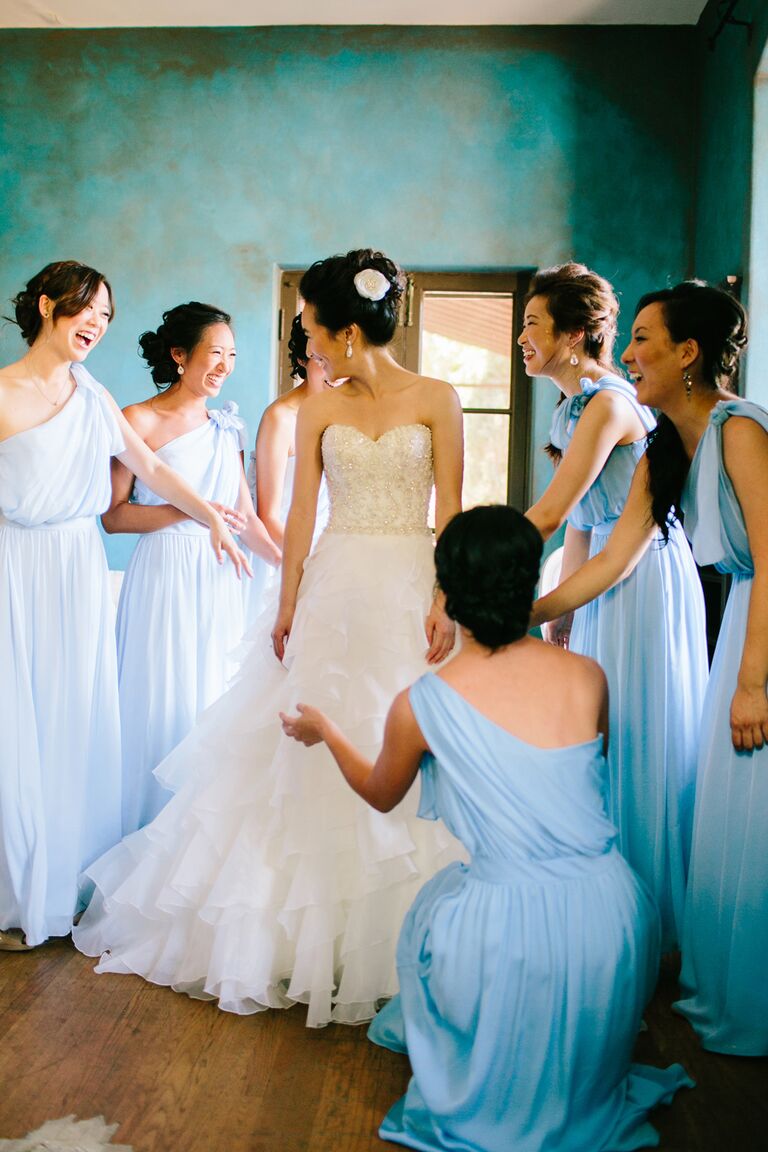 Mirelle Carmichael Photography
Your bridesmaids will look stunning in light and airy azure-toned gowns.
3. Pretty and Pampered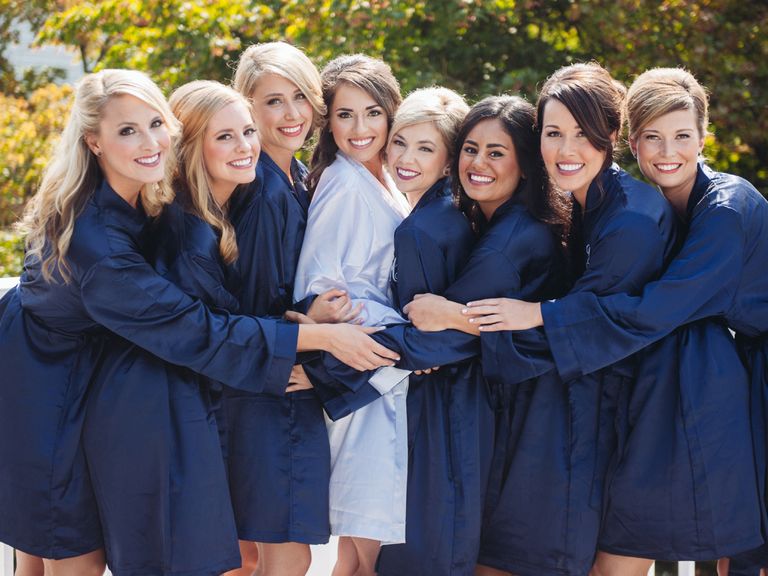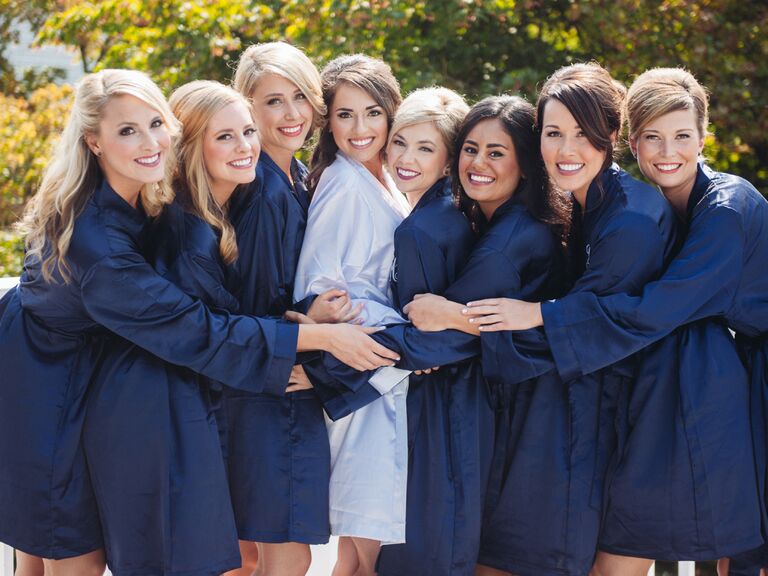 Bridal Bliss—Powers Studios
Keep the squad looking perfectly in sync from the moment you get ready with matching navy robes.
4. Sew Sweet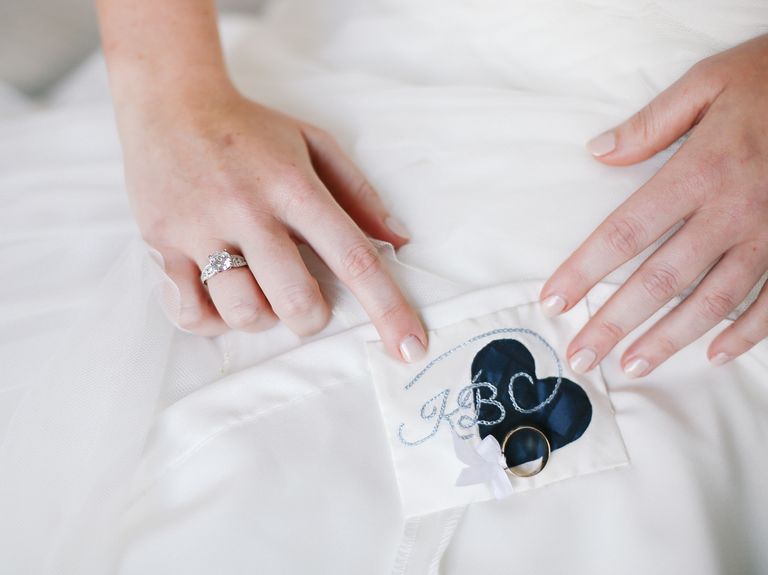 If blue isn't your signature color, embroider the hue on the inside of your dress to commemorate your wedding date and new initials.
5. Royal Treatment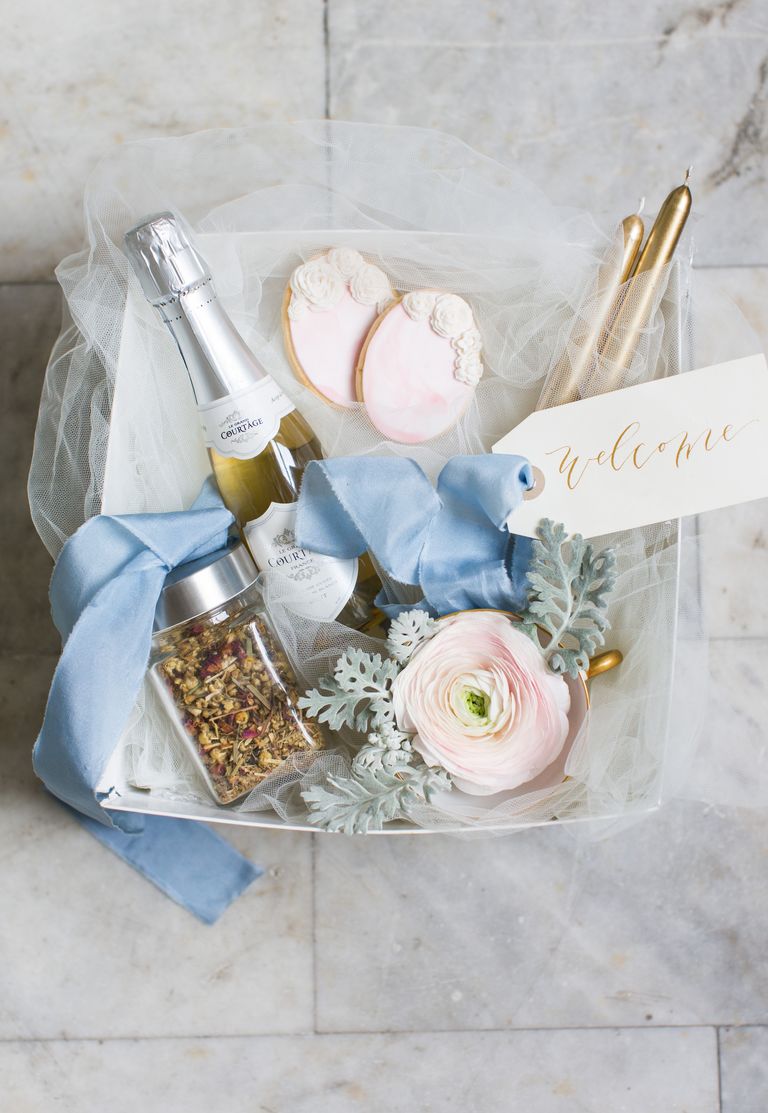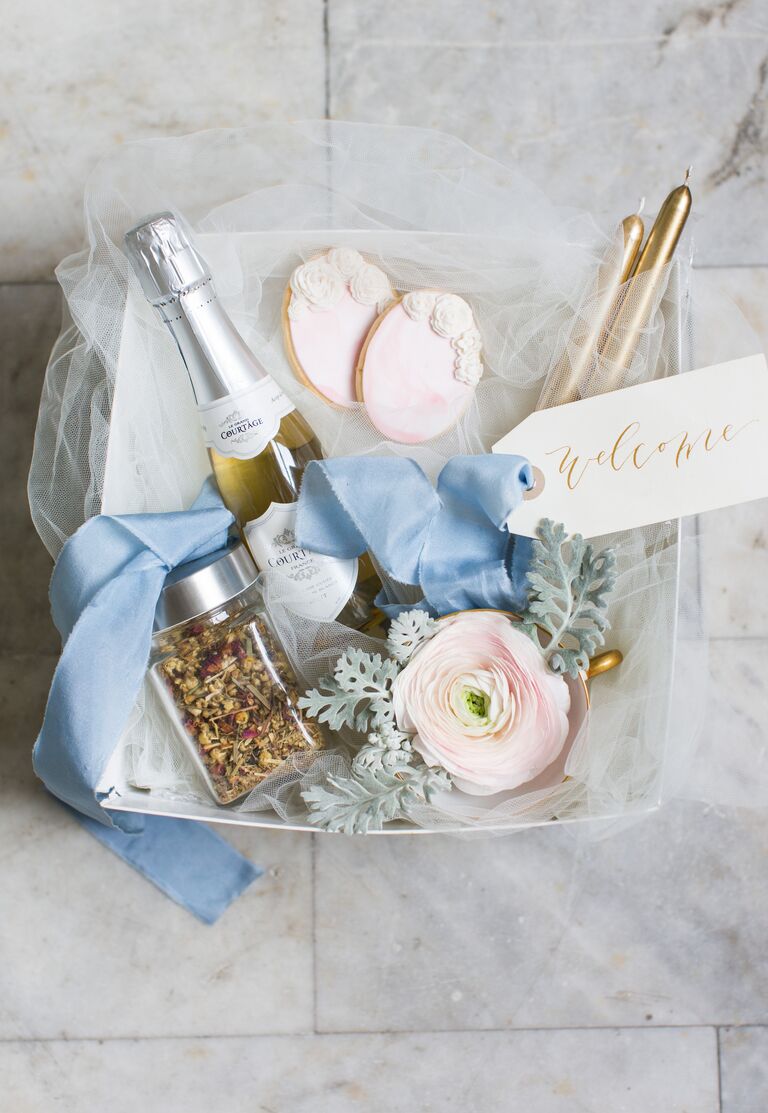 Caroline Dutton Events—Camille Catherine Photography
Welcome out-of-town guests to their hotel home away from home with baskets wrapped up in a blue bow.
6. Run With It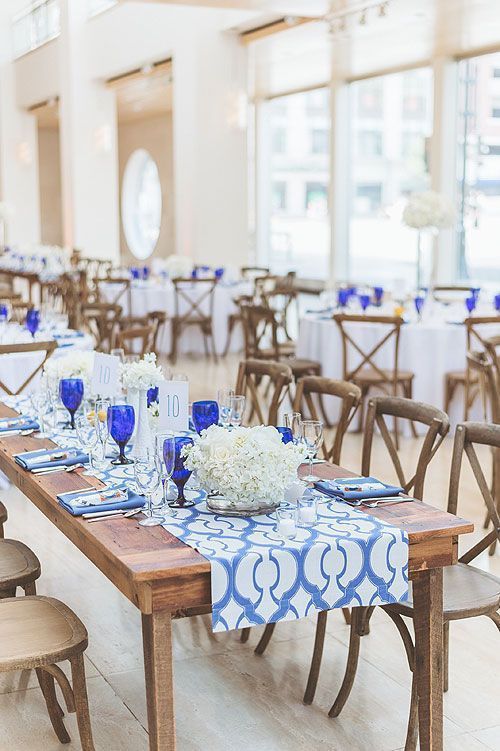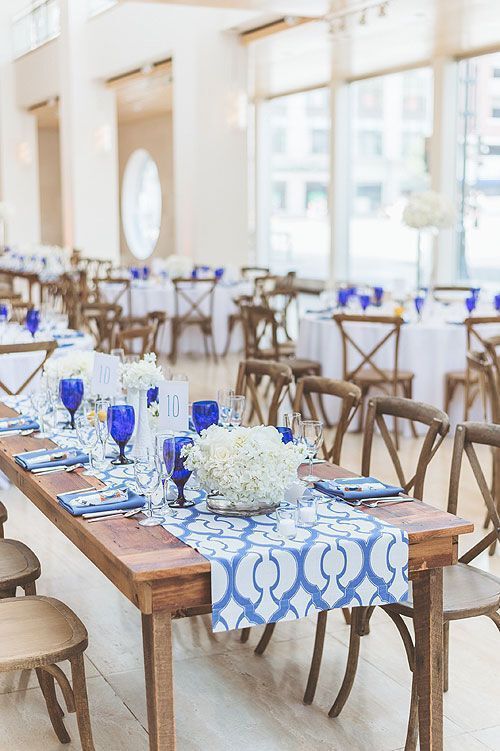 Cherry Blossom Events—Paper Antler
Patterned blue table runners add a striking graphic style when paired with cobalt glassware to toast to your new marriage.
7. Midnight Menus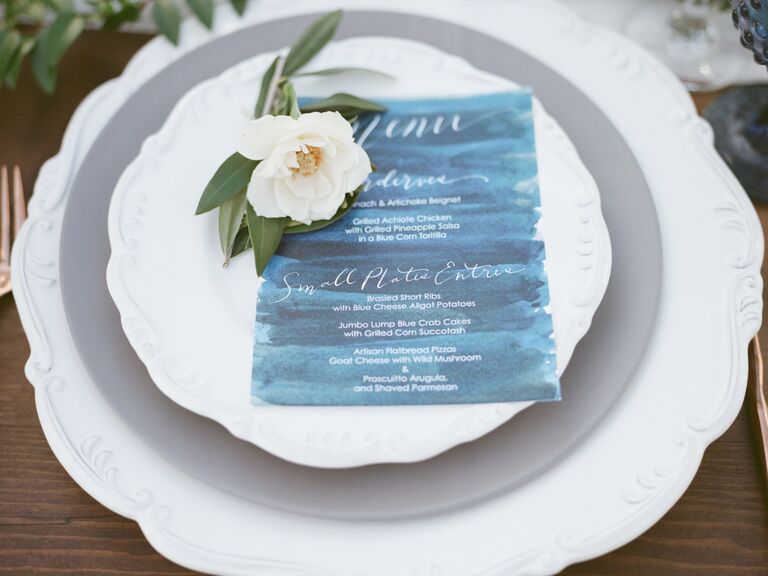 Couture Events Orange County—Katherine Rose Photography
Entice the taste buds of your guests with a beautiful blue menu.