Sugar flowers and buttercream aren't the only way to make your wedding cake creative and personal, literary quotes, vows, lyrics or a simple message add a romantic twist on the traditional cake. We love this trend of edible expressions of love, especially when the words are particularly meaningful for the couple. From bold and modern block letters to elegant script, check out our favorite wedding cakes that really say it all.

A Silver Graffiti Wedding Cake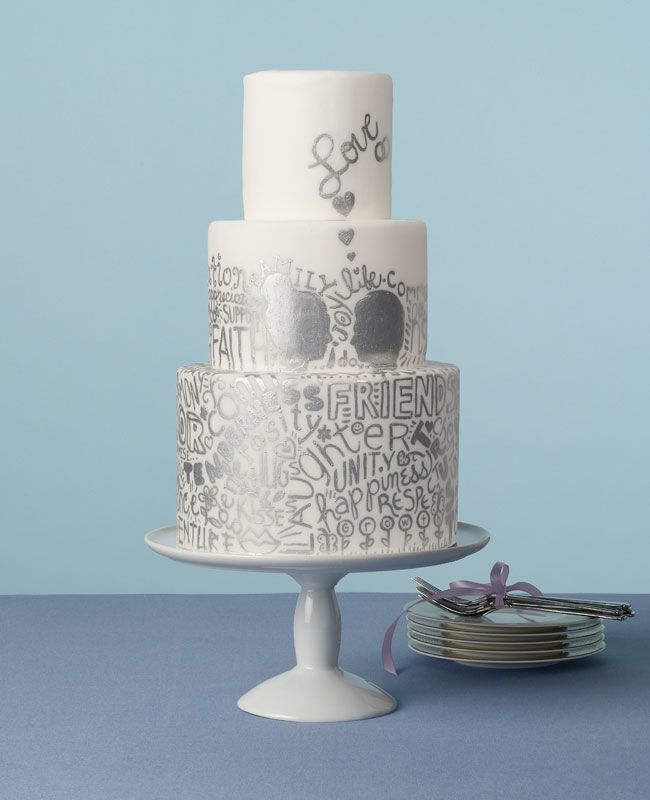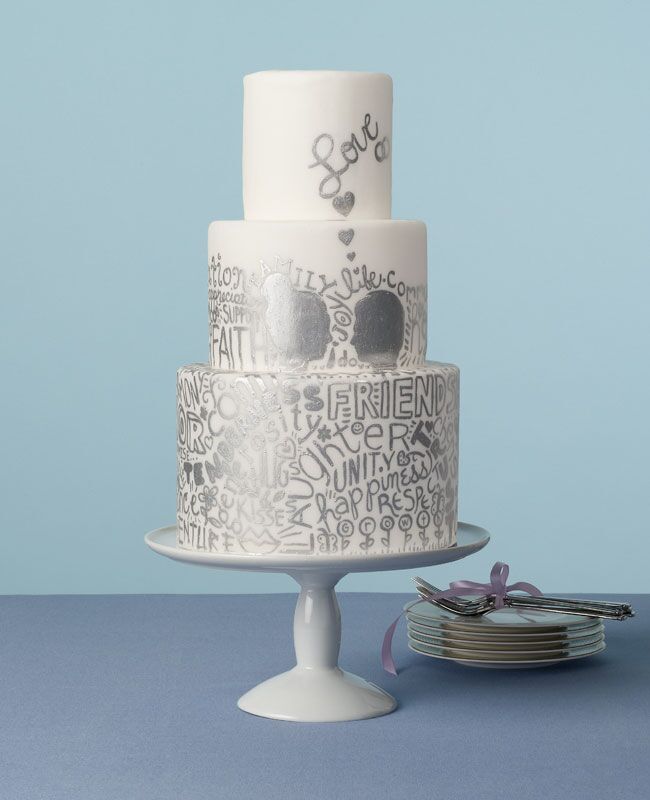 Devon Jarvis
From the album: Cakes That Party
A Wedding Cake With First Dance Song Lyrics ("A Thousand Years," by Christina Perri)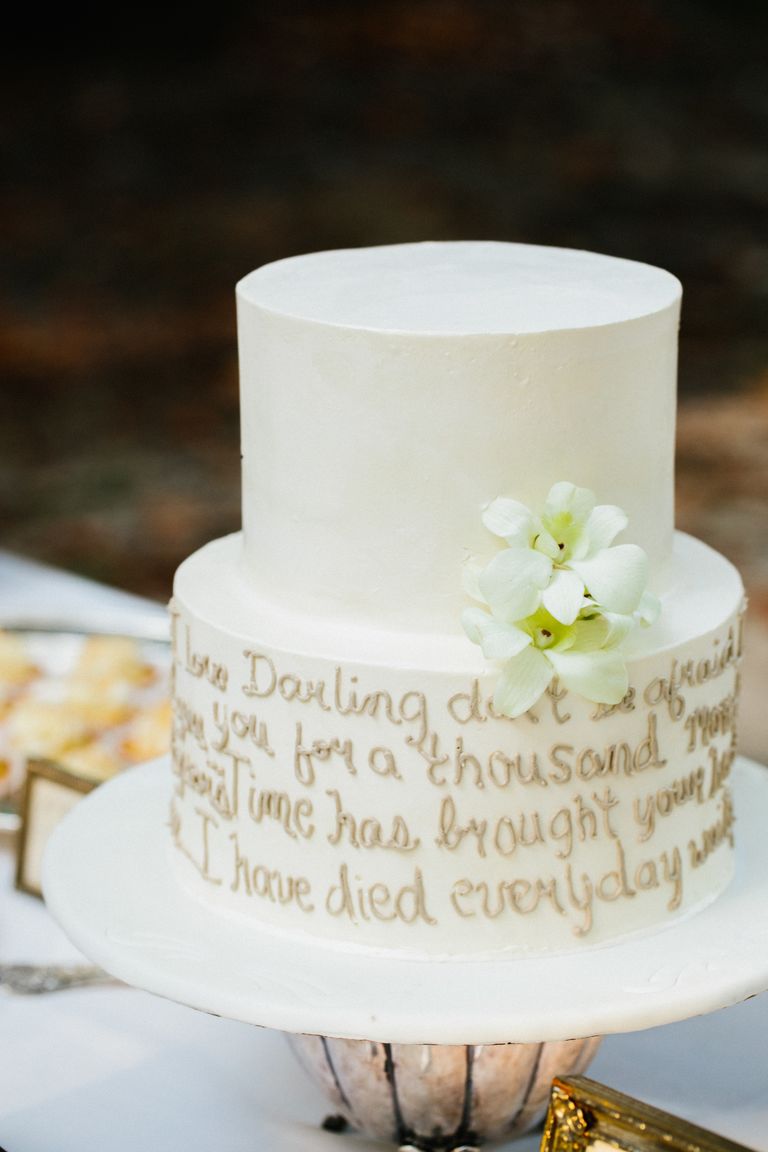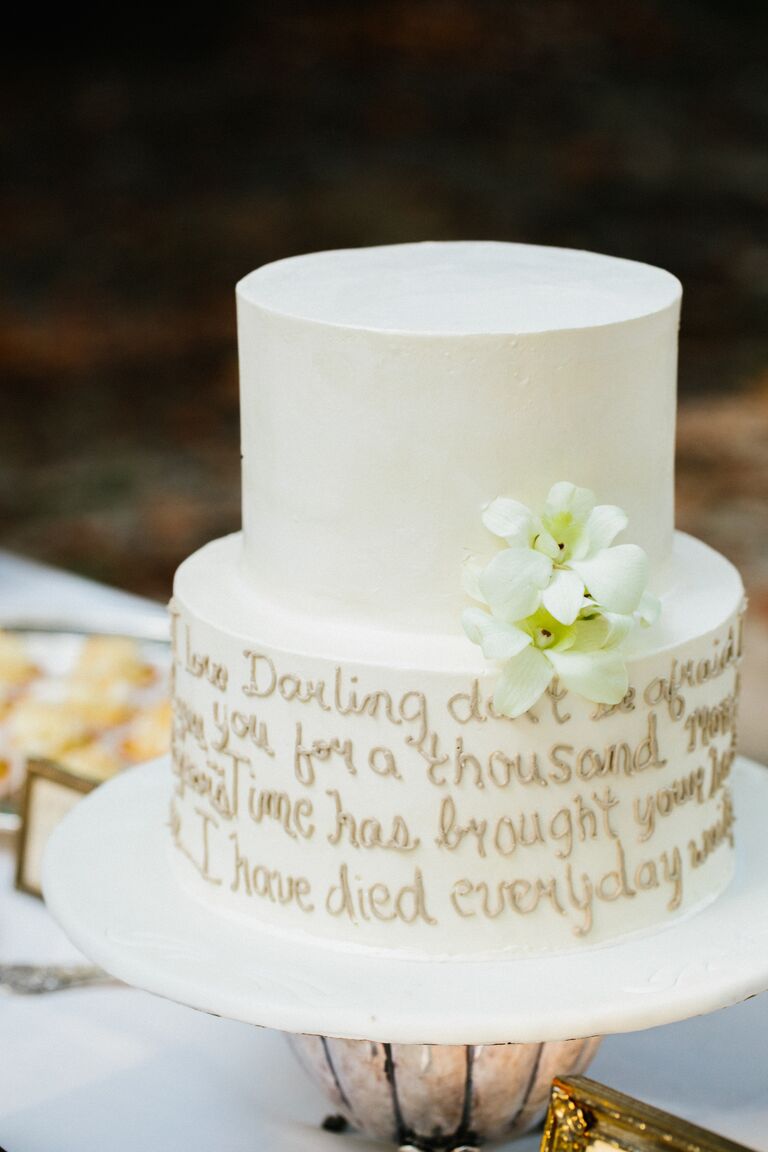 Pure 7 Studios
From the album: A Romantic Old World Wedding in Santa Rosa Beach, FL
A Short and Sweet Script Wedding Cake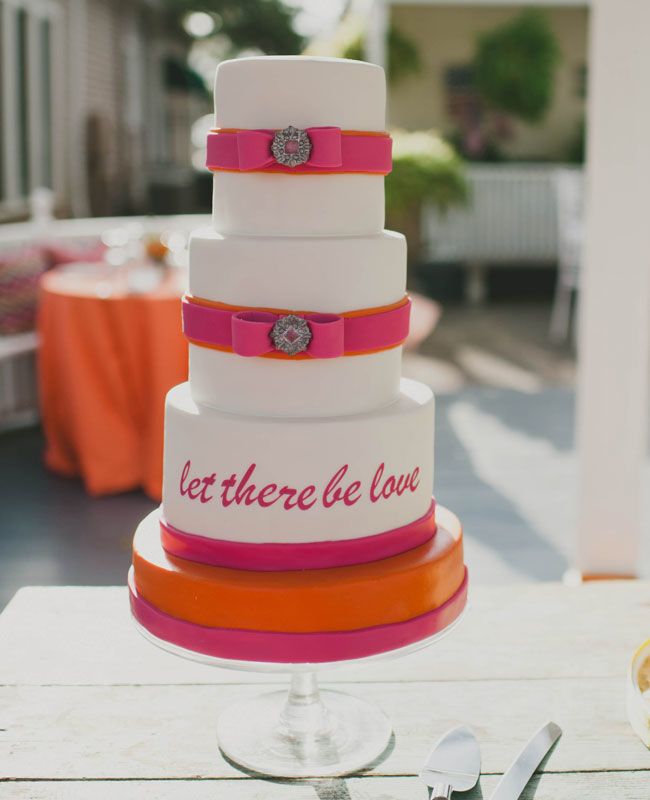 Sarah Mckenzie Photography
From the album: An Eclectic Spring Wedding in Houston, TX
A School Spirit Wedding Cake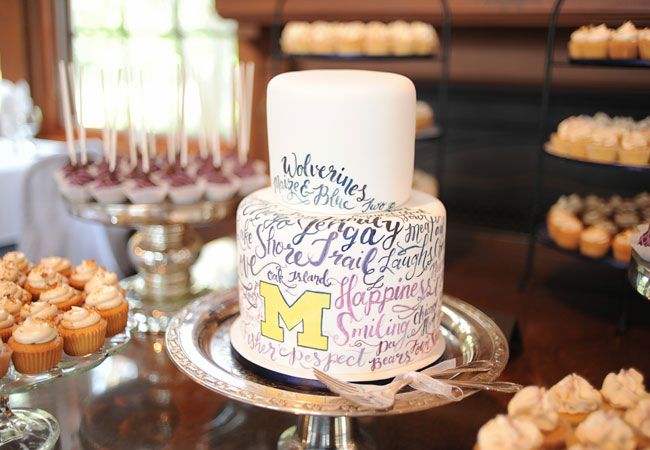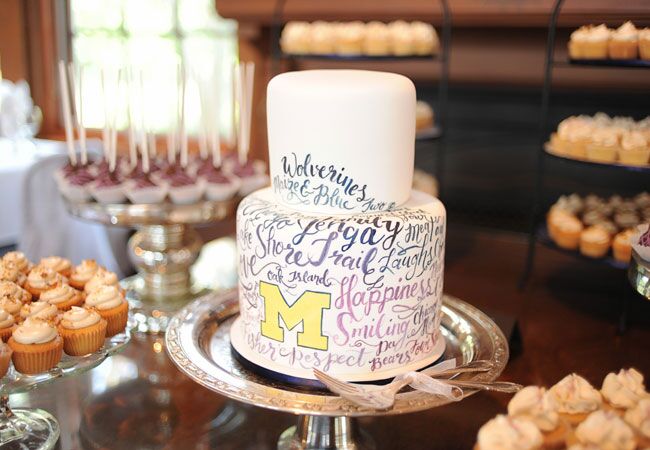 A Girl in Love
From the album: A Wellers Wedding in Saline, MI
A Custom Poem Wedding Cake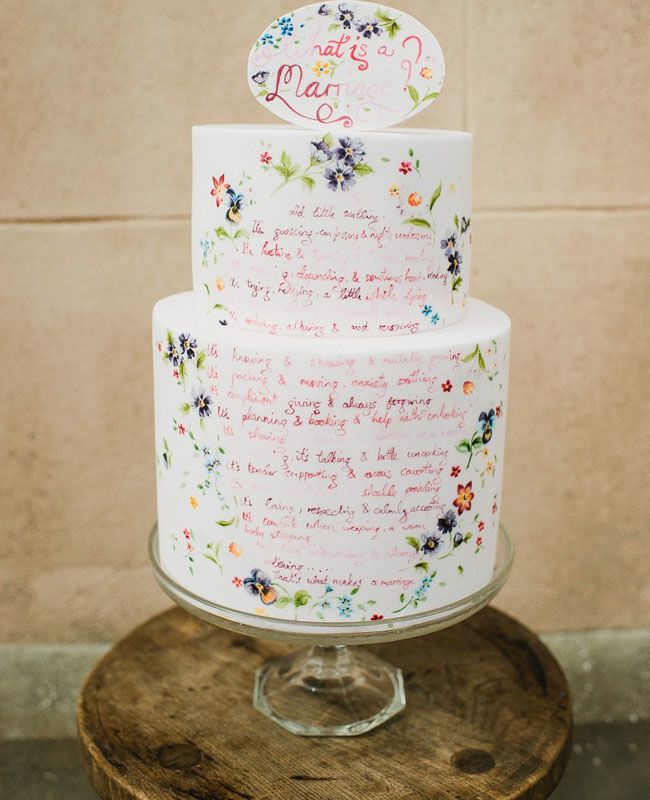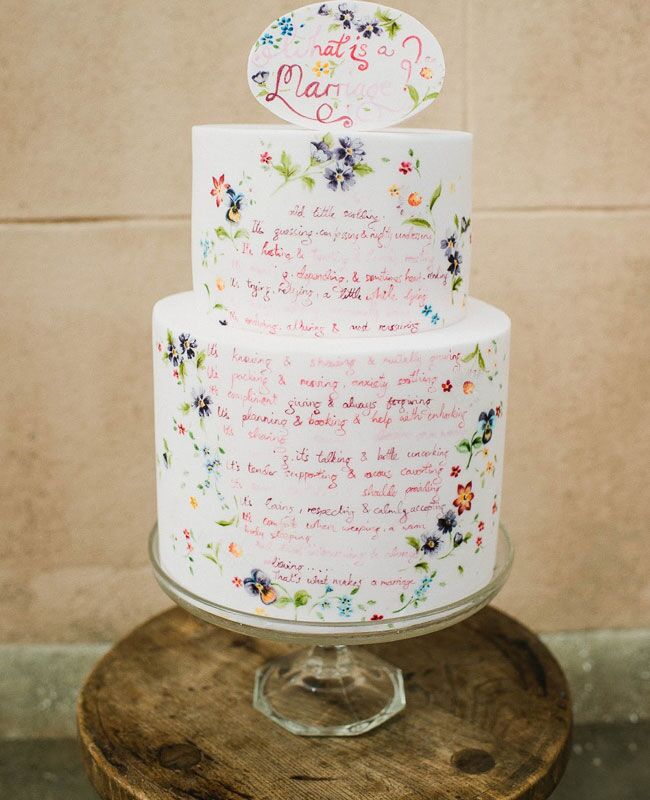 Alexa Loy
A Literary Quote Wedding Cake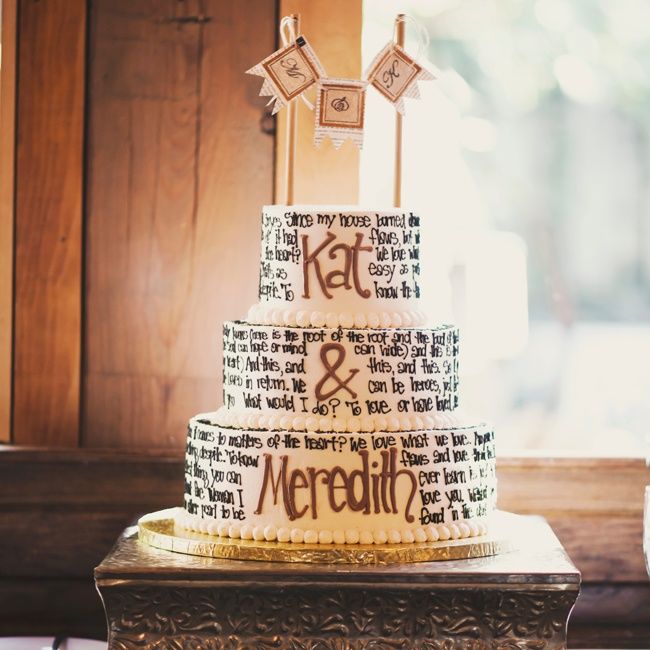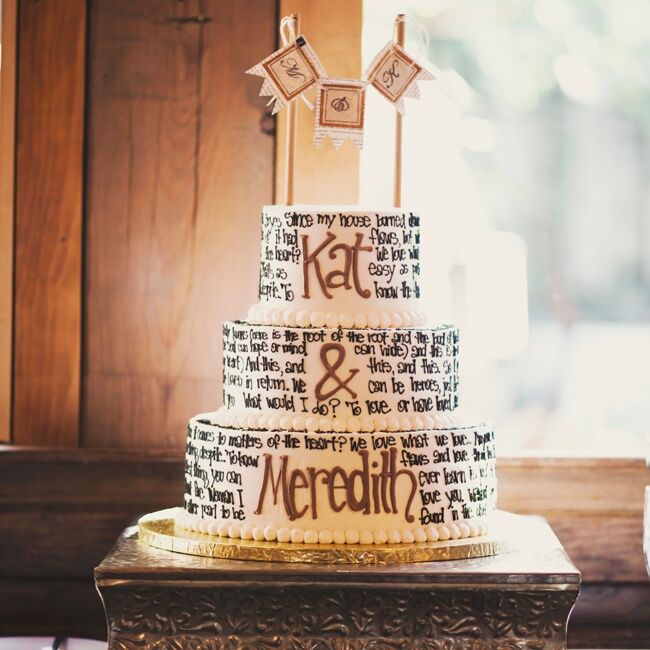 Megan Burges Photography
From the album: A Garden Room Wedding in Fayetteville, AR
A L-O-V-E Cake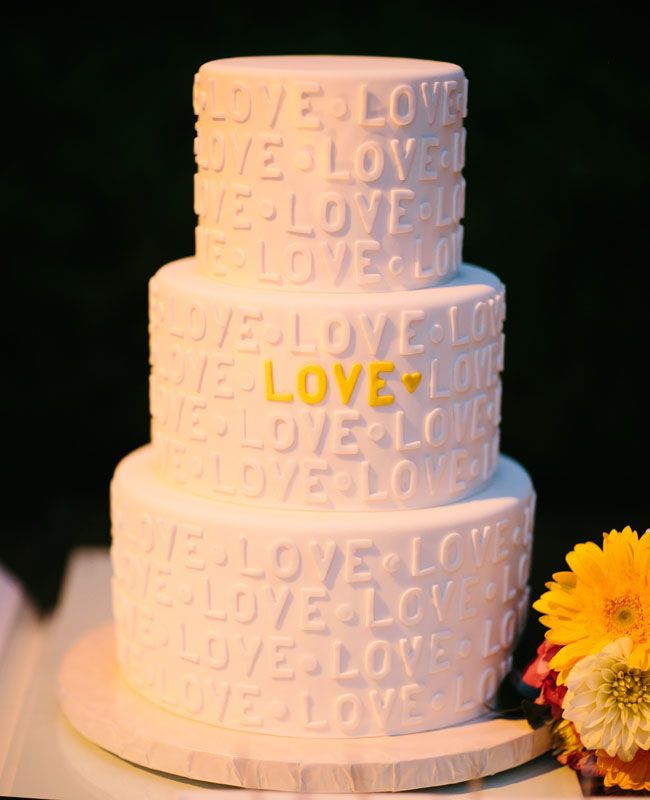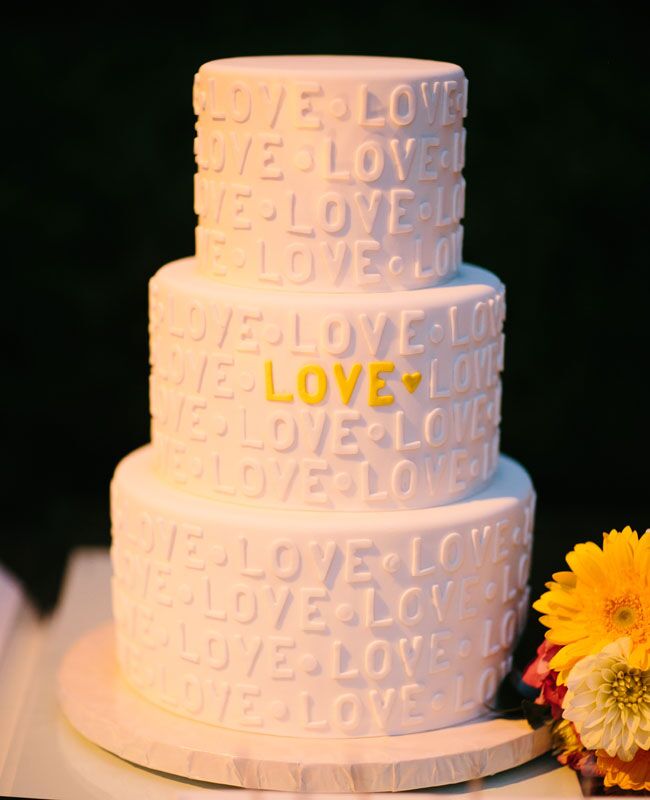 Heather Kincaid Photography

A Romantic Metaphor Wedding Cake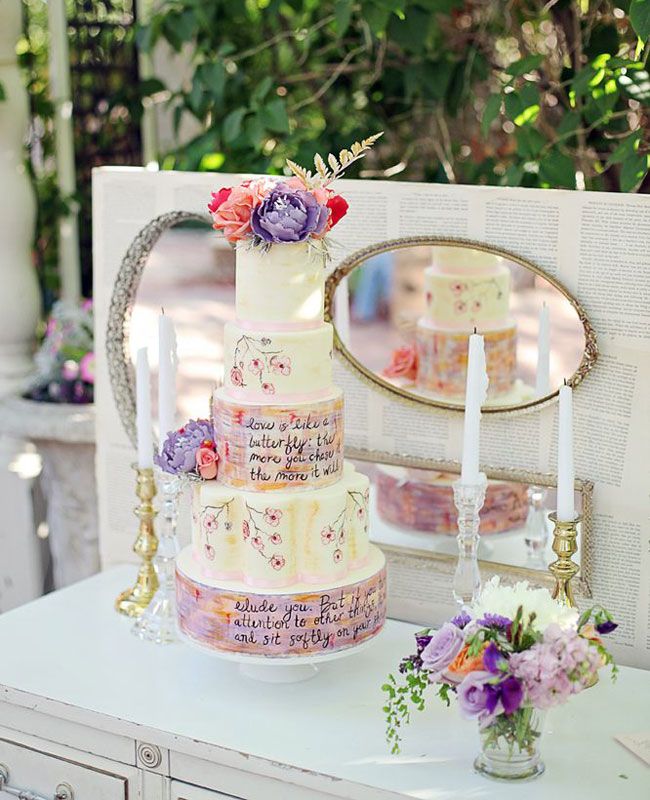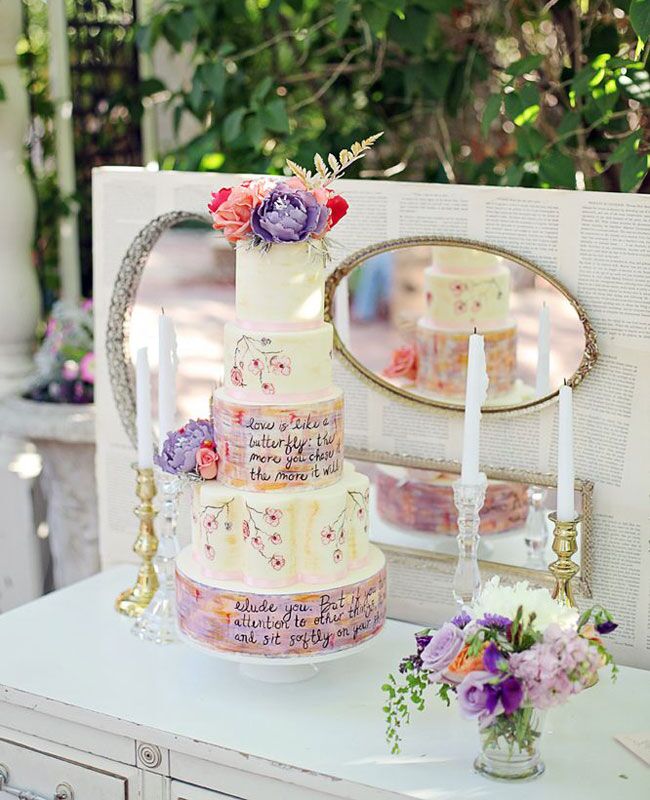 Cake: Three Little Blackbirds | Photo: Laura Murray Photography
Laura Murray Photography
Want more? Of course you do!
> 25 prettiest wedding cakes
> 15 hot wedding cake trends
> A world tour of wedding cake traditions