Cake may be the traditional go-to wedding dessert, but another popular choice (either in lieu of or in addition to cake) is macarons. These stylish French treats are made from light-as-air meringue cookies and a delicate cream filling, requiring a skilled hand to make just right. With hundreds of flavor and color combinations to fit any wedding color palette or theme, it's no wonder they're getting so much attention. From personalized escort cards to perfectly packaged favors, here are some fun and beautiful ways to add macarons to your wedding (or shower, or engagement party!).
1. Painted with brushstrokes of edible gold, macarons can play two roles: dessert and décor.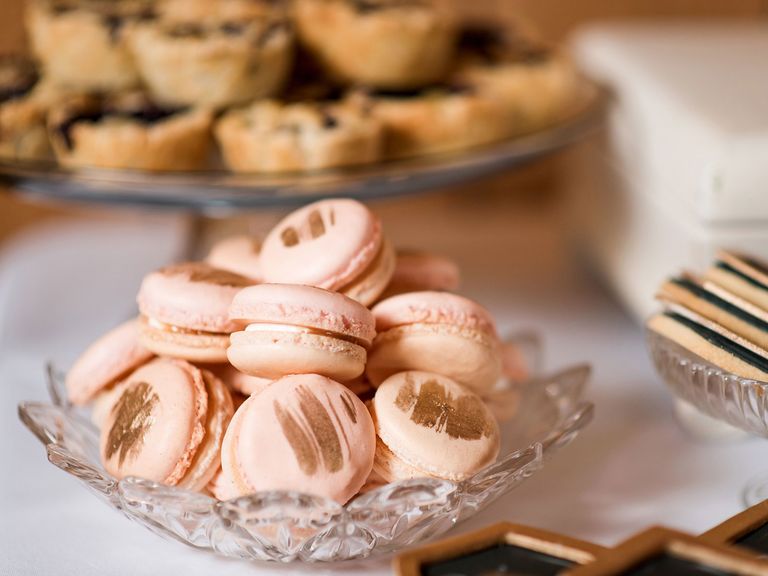 2. Whisk your guests away to Paris (in spirit) with a tower of ombré macarons for dessert.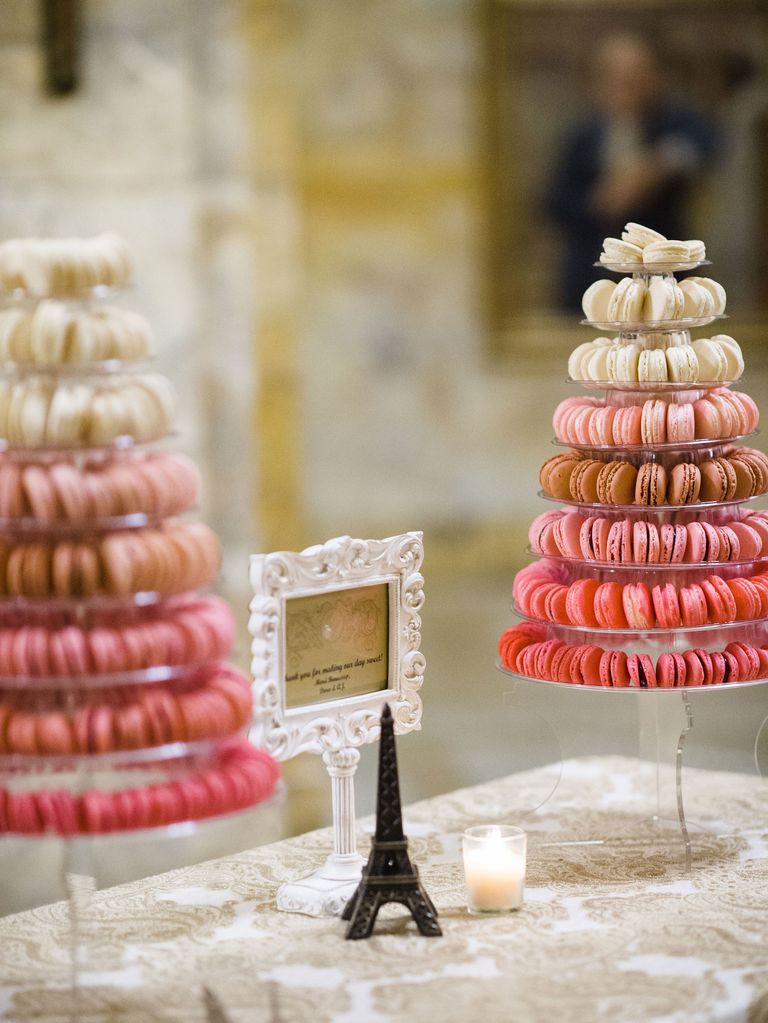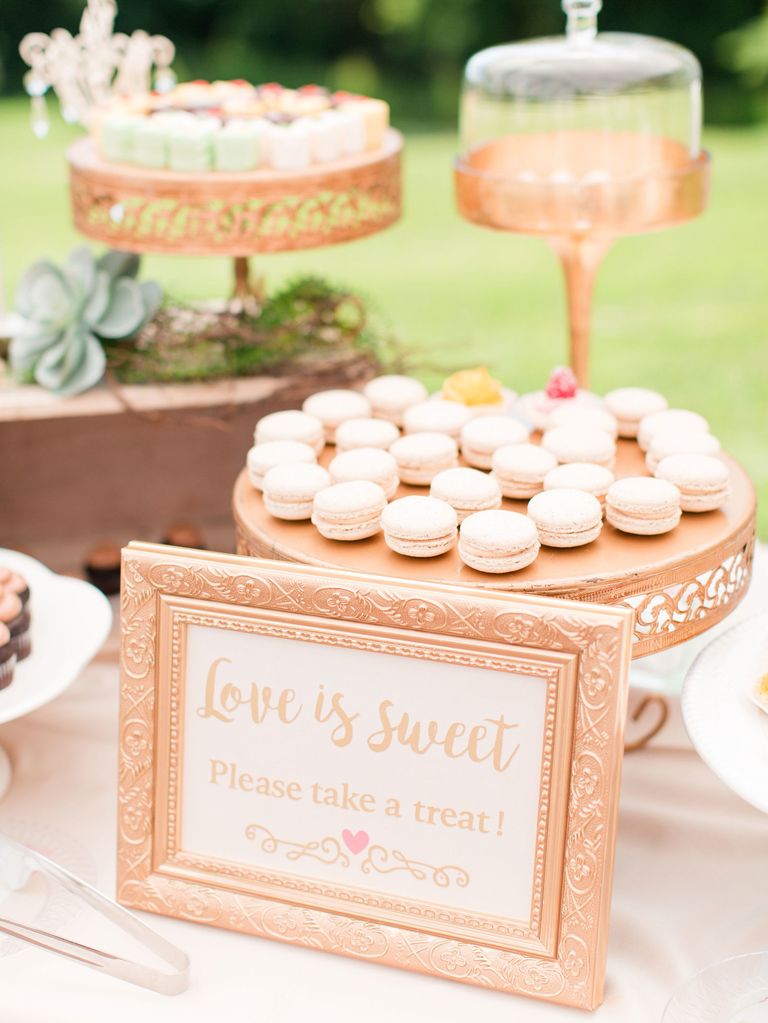 4. Macarons aren't just delicious—they make the sweetest escort "cards" ever.

5. Replace cake tiers with artful arrangements of your favorite macaron flavors (okay, you can serve some cake too).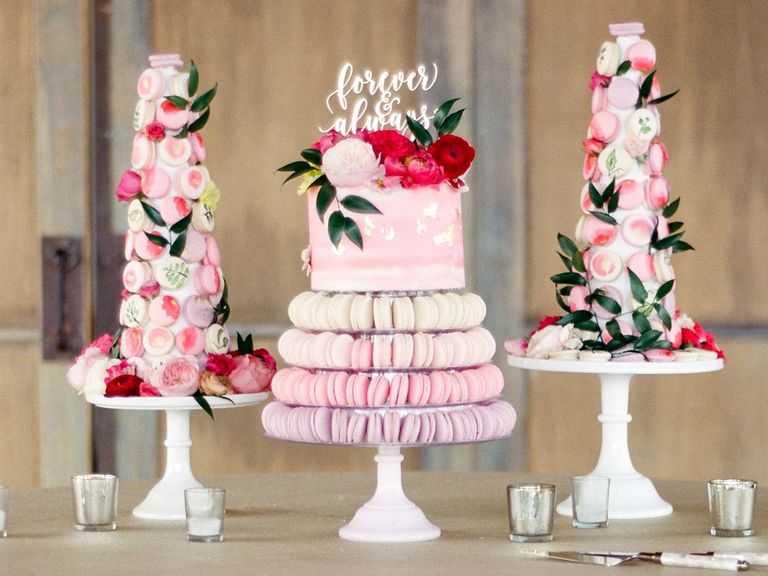 6. Swap place cards for a labeled flag planted in a pretty white macaron.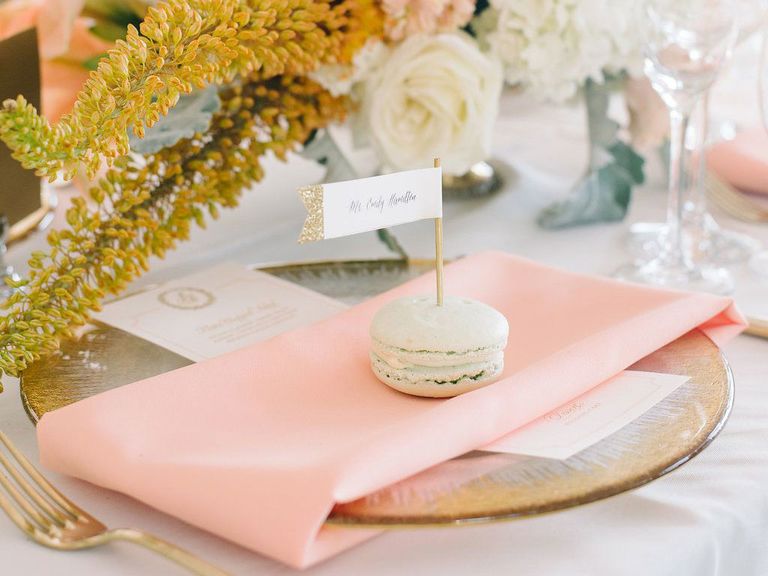 7. Place a decorative box of macarons at everyone's places to greet them with a surprise treat.