Dressing your table in a stunning floral runner is one way to make a big statement with the decor at your reception. In any palette, a thick stripe of flowers cascading off the table is completely drool-worthy! From pretty blooms to succulents and leafy greens, these au naturale runners steal the show.
Ivory Floral Runner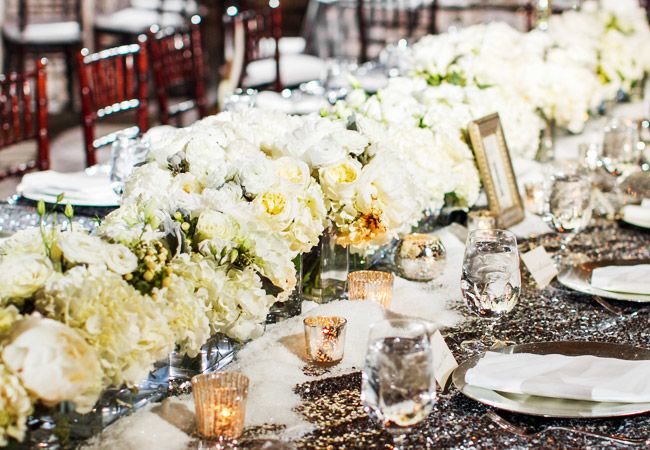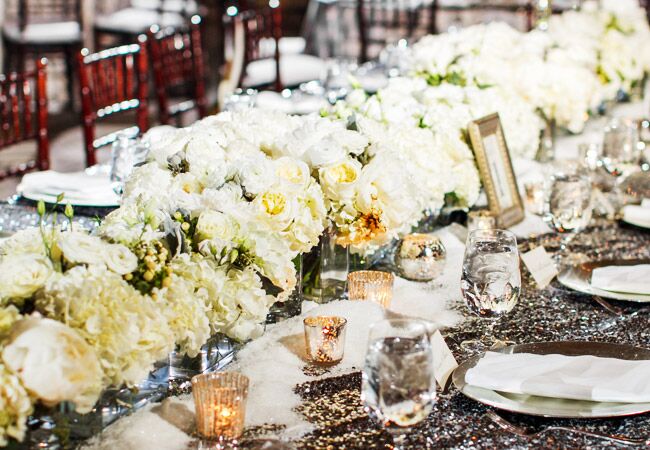 Photo: Mike Larson Photography
Photo: Mike Larson Photography
On top of a sequin tablecloth this all-ivory runner creates a glamorous focal point to the reception room.
Romantic Blush Table Runner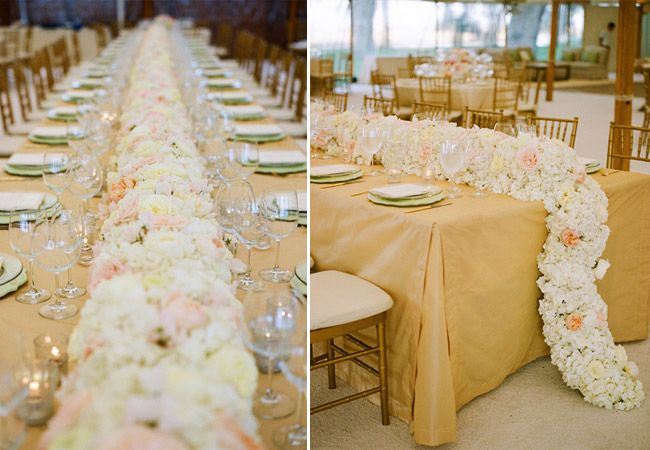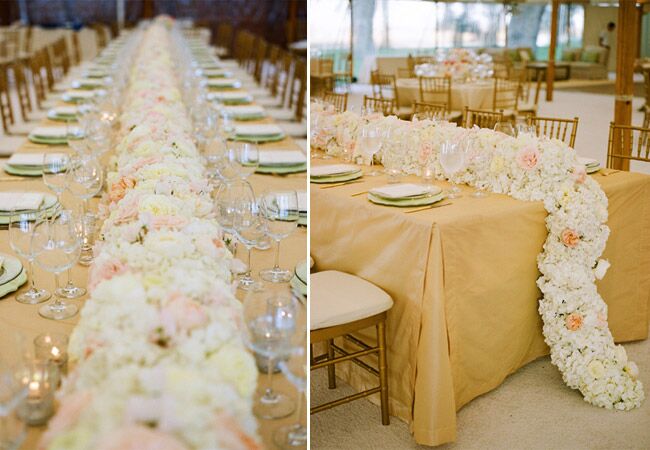 Photo: A Bryan Photo

White hydrangea and blush roses deck out the center of a head table.
White Hydrangea Table Runner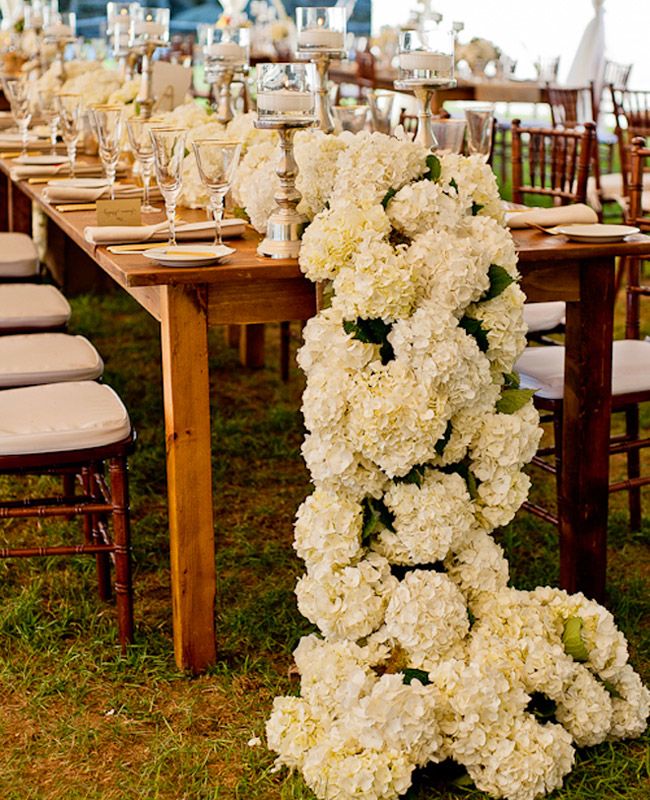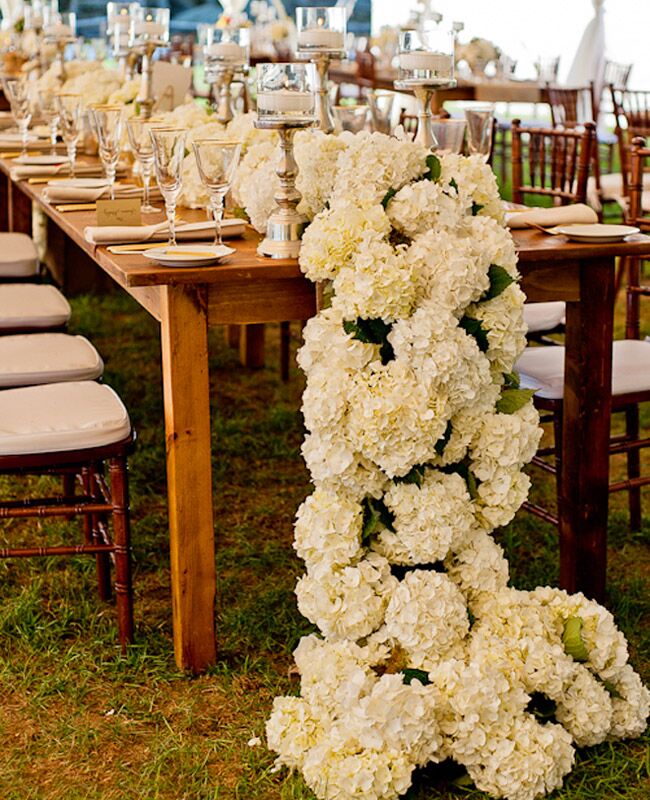 Photo: Stone Blossom

Full and fluttery hydrangea is the perfect choice for a floral runner. Here, classic white hydrangeas cascade off the otherwise simply set table.
Succulent Table Runner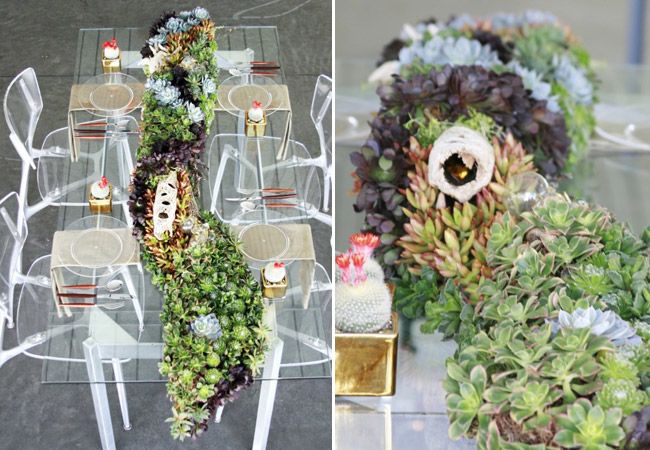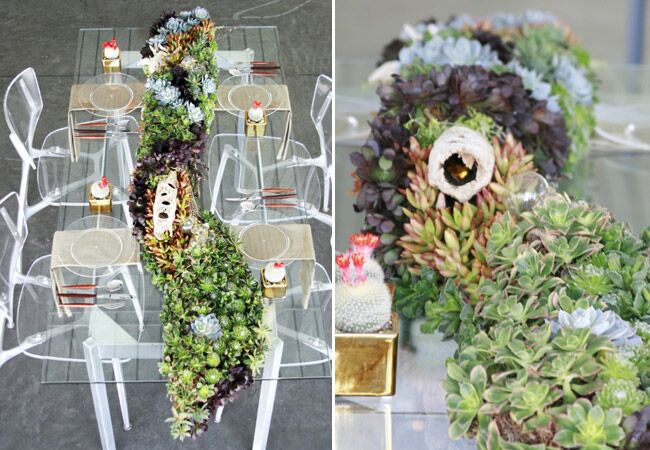 Photo: Scott Caligure

In a cool twist on floral, this runner is made from various types of succulents. Add in pieces of coral (or driftwood!) to vary the texture.
Bold Blooms and Candlesticks Table Runner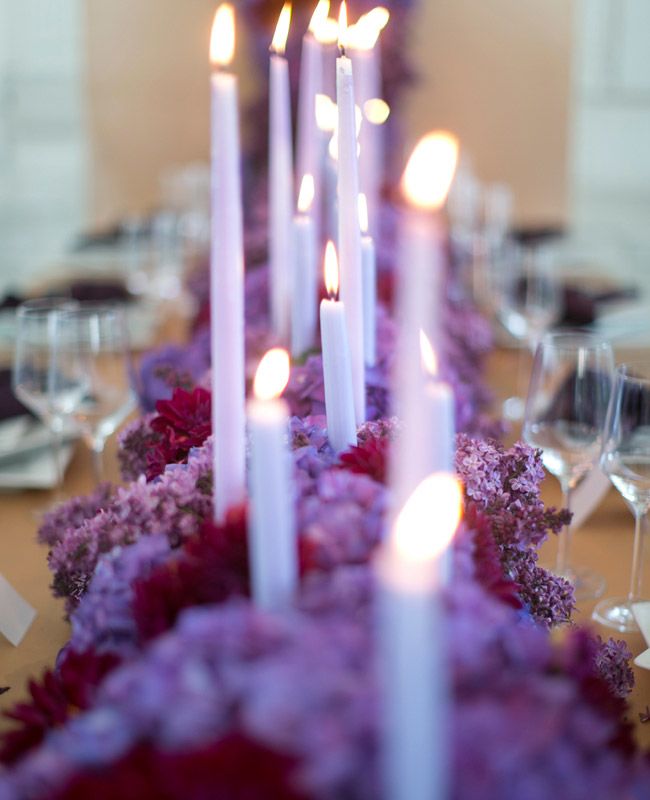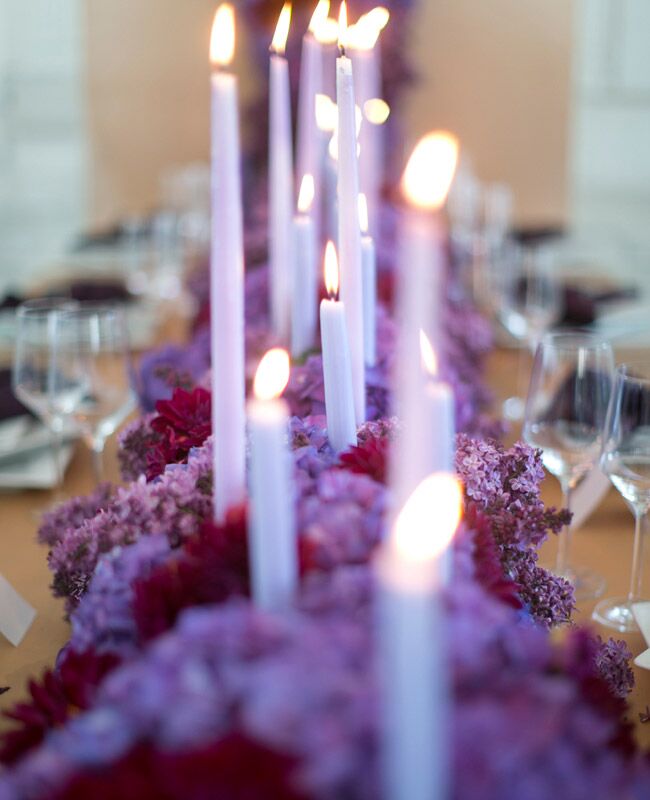 Photo: Jessica Claire

Jewel tone blooms against a neutral tablecloth are set aglow with simple white candlesticks.
Classic Hydrangea Runner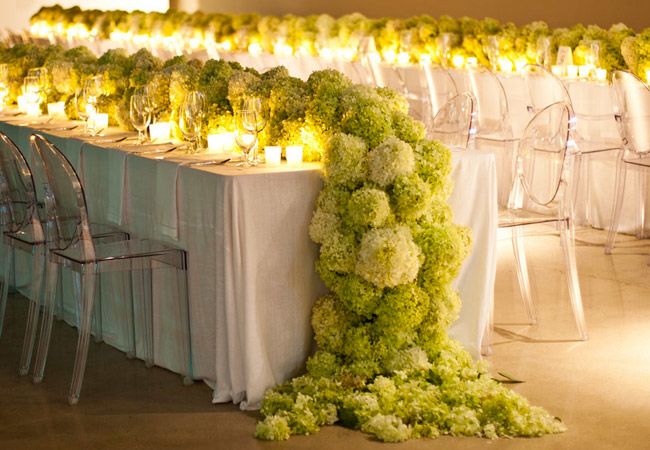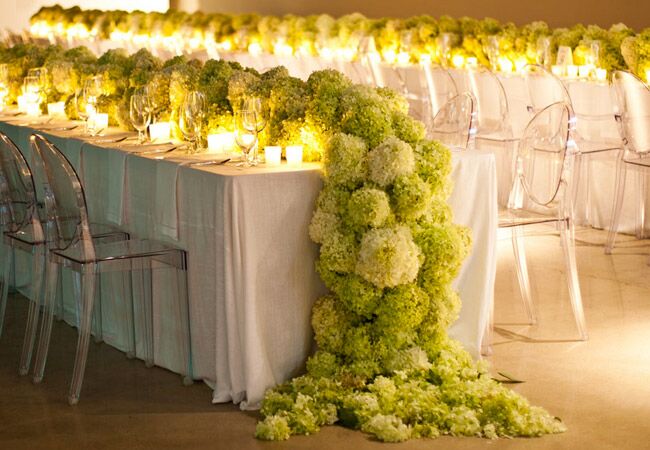 Photo: Caplan Miller

All you need is the runner! With such a dramatic look keep linens, chairs and place settings clean and simple.
Greens with Lace Table Runner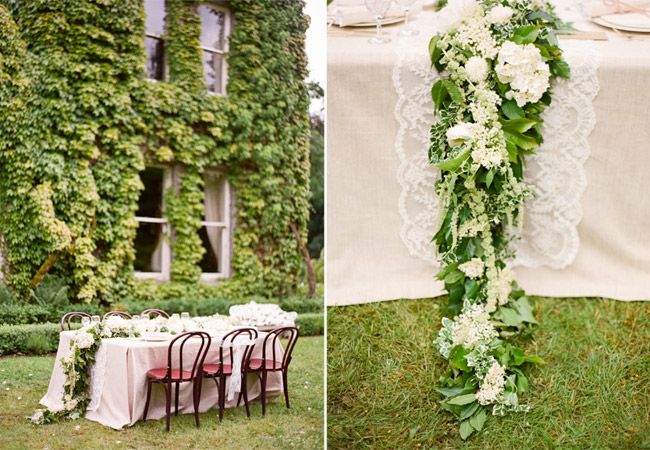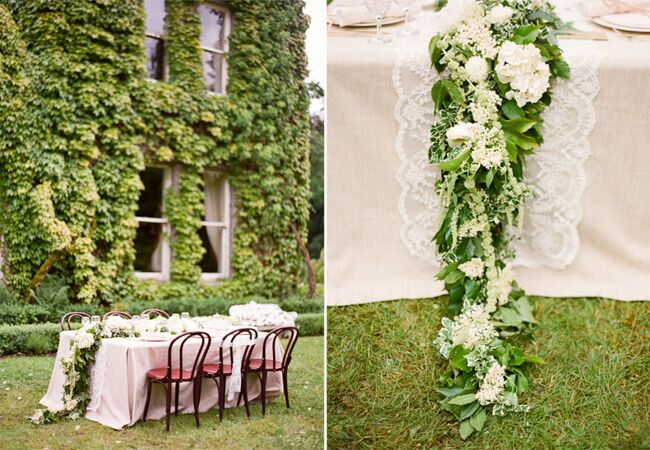 Photo: KT Merry

The leafy greens, ivy and white flowers on top of lace make the rustic look delicate!
Whimsical and Wild Runner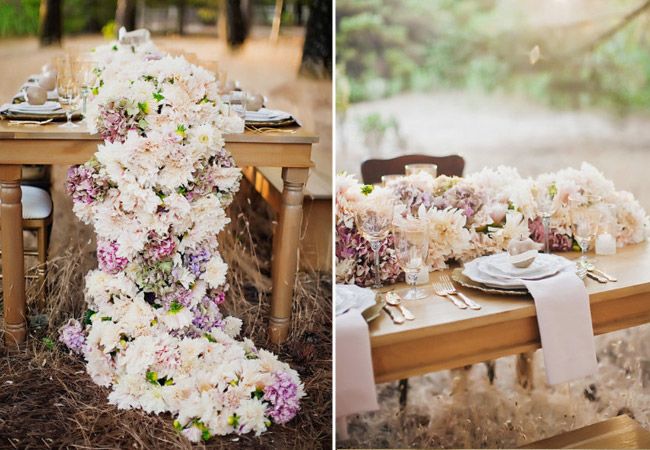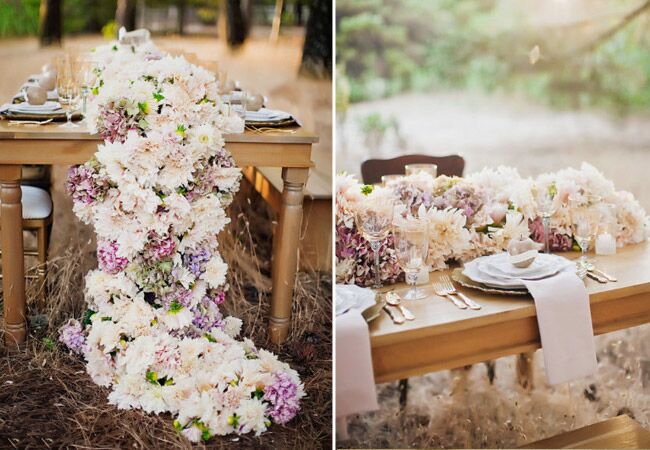 Photo: Tinywater Photography
Photo: Tinywater Photography
A beautifully unkempt floral runner of hydrangeas and dahlias suits a garden-inspired wedding perfectly.
Luxe Peony and Rose Table Runner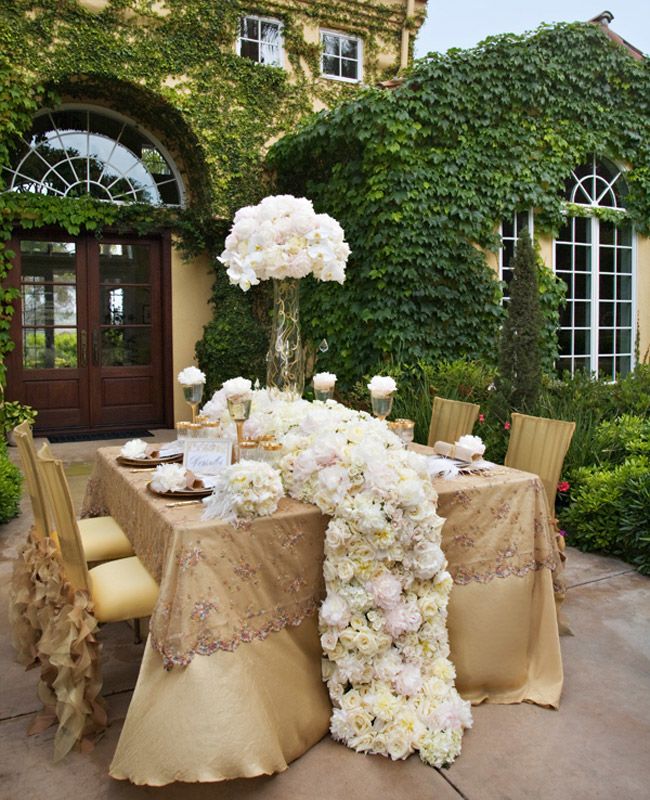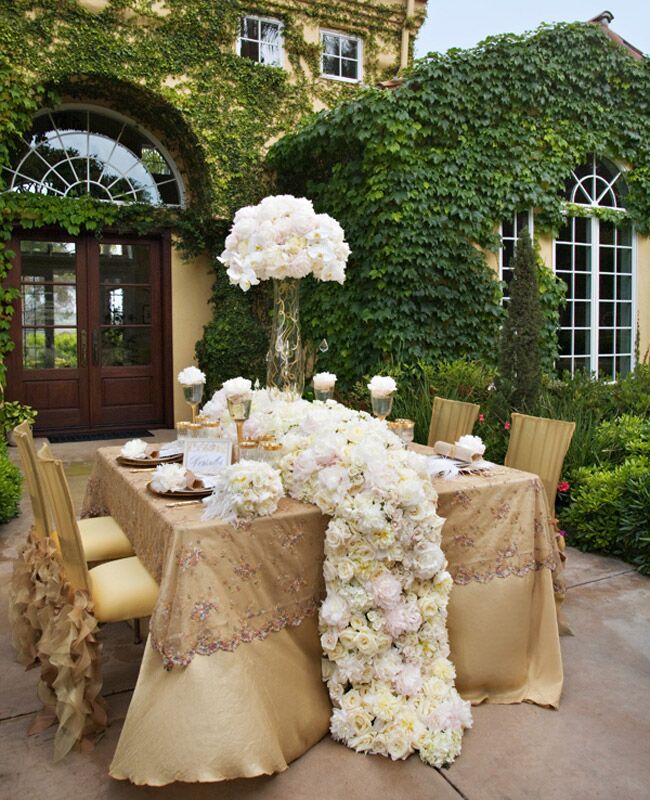 Photo: Terri Rippee

Inspired by a royal wedding, this luxe floral runner is bursting with peonies and roses!

See even more reception tabletop ideas!
> Would you use batik on your reception tables?
> See 7 centerpiece ideas you've never seen before
> Make a statement with gorgeous orchid centerpieces