We love when couples personalize their wedding down to the last quirky detail, and that's just what this couple did. For their wedding in Durham, NC, Annie and Gus served custom cakes made to look like characters from The Muppets instead of a more traditional white wedding cake. They also served Miss Piggy, Kermit and Batman cupcakes to create a Muppet-inspired dessert table. In keeping with this theme, the couple also used a print of Miss Piggy and Kermit for their sign-in book. Fun! The key to pulling it all off? Incorporating their favorite characters into a few details, while keeping the rest of their wedding classic. See more fun details from this pink and green wedding!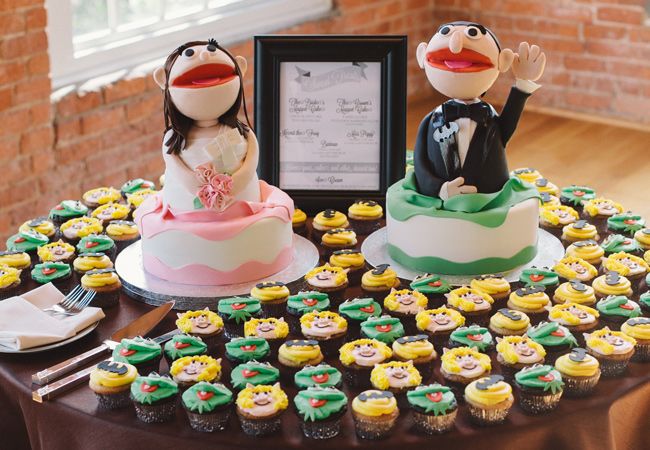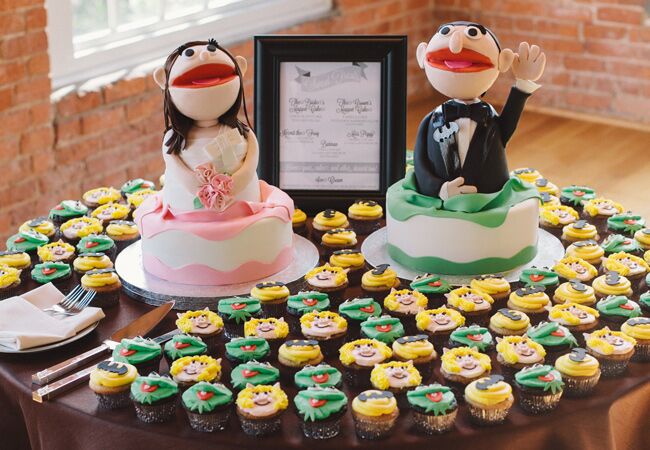 Brett & Jessica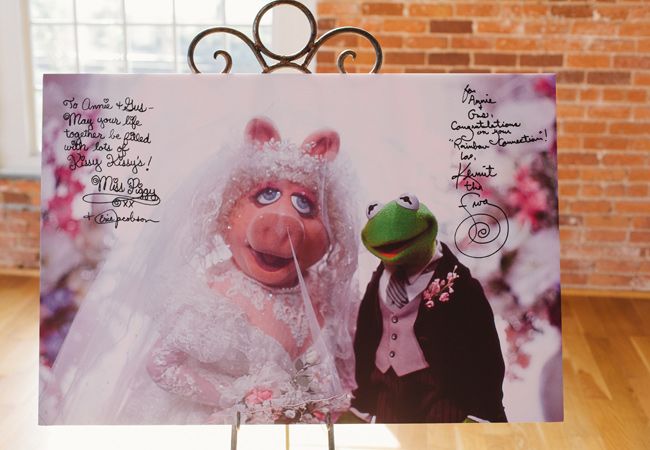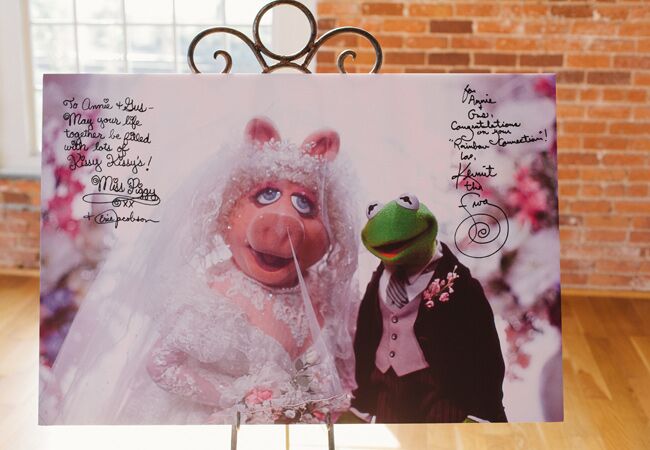 Brett & Jessica
From the album of: A Creative Movie-Themed Wedding in Durham, NC
Want more? Right here!
> Weird registry ideas (we love!)
> This is how a fishing obsessed couple gets married
> 100+ creative wedding cakes