22 Black French Tip Nails Too Charming To Resist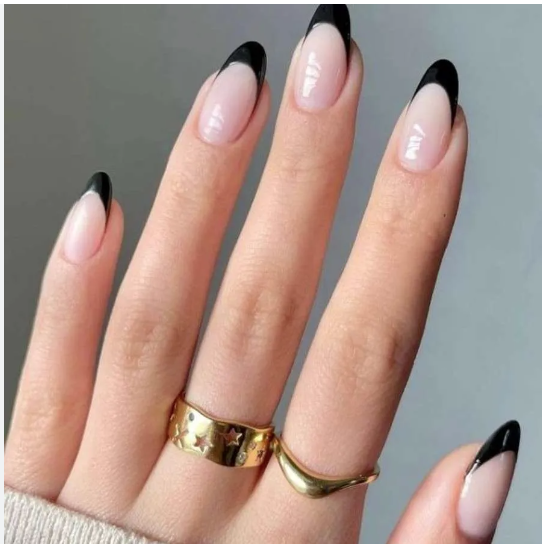 When it comes to nail art, the classics never fade, and the Black French Tip Nails are a prime example of timeless elegance with a modern twist. These 22 stunning designs effortlessly blend sophistication with allure, making them simply irresistible for anyone seeking a chic and versatile manicure.
1. Sleek Monochrome
Elevate your nails with a sleek black tip over a nude base, creating a minimalist yet striking contrast.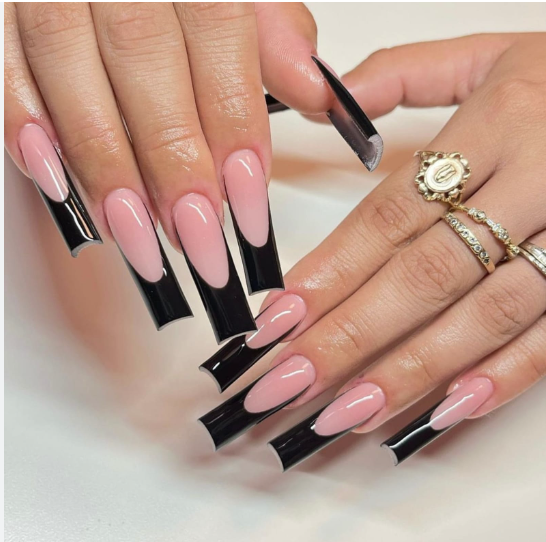 2. Golden Accents
Add a touch of luxury by incorporating delicate gold accents or embellishments to your black French tips.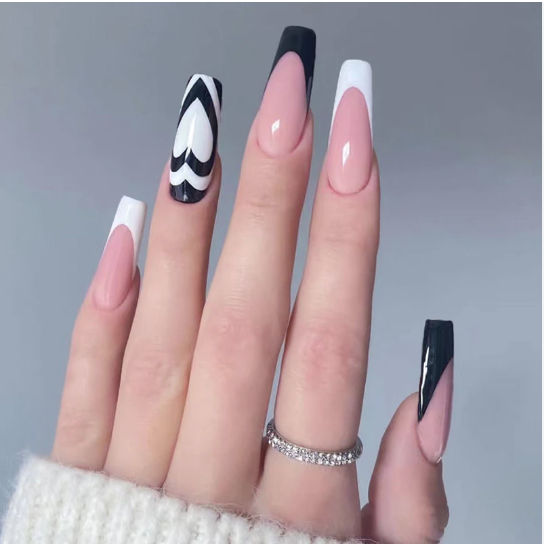 3. Matte Magic
Try a matte black finish for a refined and understated look that's both sophisticated and edgy.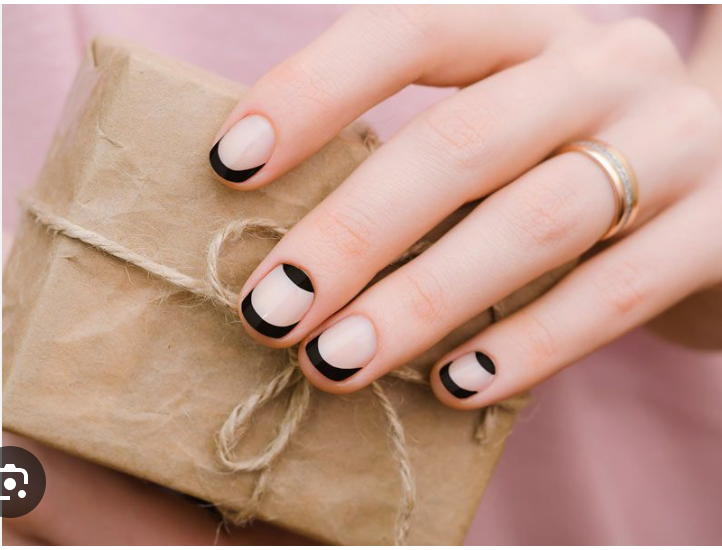 4. Geometric Edge
Experiment with geometric patterns and lines to create a modern and intriguing twist on the classic design.
5. Glittery Glam
Embrace the night with black tips infused with glitter, giving your nails a touch of enchantment.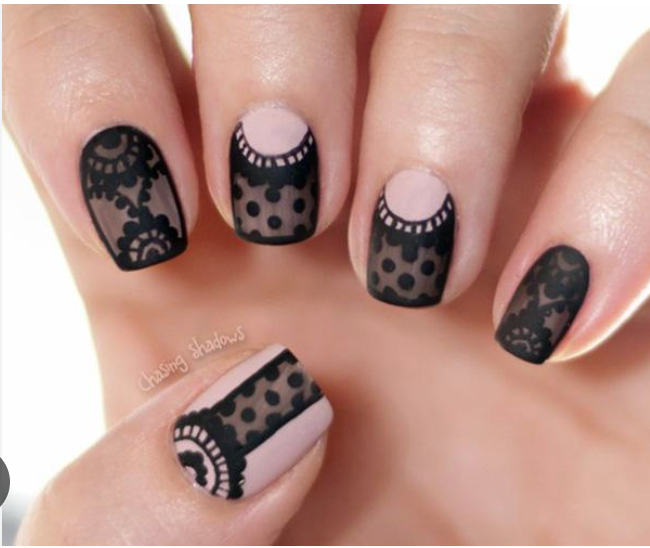 6. Delicate Lace
Incorporate black lace patterns or decals onto your French tips for a romantic and intricate look.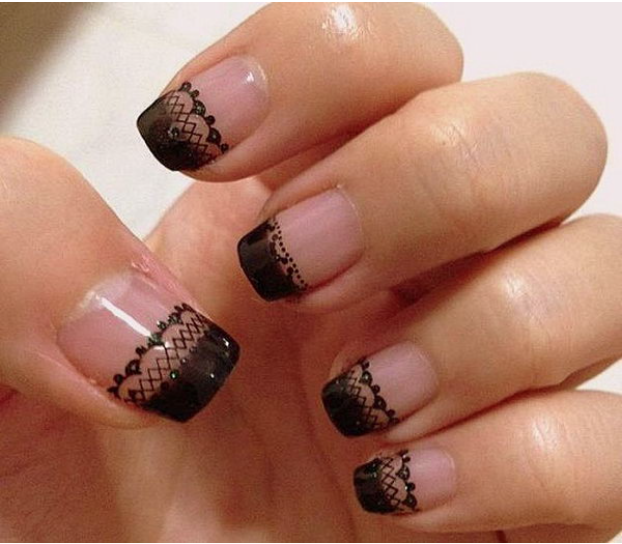 7. Negative Space Elegance
Leave portions of your nails bare to play with negative space, enhancing the allure of the black tips.
8. Silver Lining
Pair black tips with a thin silver line for a refined and sophisticated take on the French tip style.
9. Floral Flourish
Elevate your nails with hand-painted black flowers on a neutral or nude base for a captivating contrast.
10. Half-Moon Noir
Fuse the classic half-moon manicure with black tips for a modern and stylish twist.
11. Gothic Beauty
Channel your inner romantic with intricate black patterns reminiscent of Gothic architecture and design.
12. Marbleized Majesty
Achieve a marble effect by blending shades of black on your French tips for a mesmerizing manicure.
13. Subtle Shimmer
Opt for a subtle shimmer by choosing a black polish with micro-glitter, adding depth to your nails.
14. Artistic Strokes
Express your creativity with freehand black brushstrokes that create an abstract and captivating design.
15. Pearl Elegance
Incorporate pearls or iridescent accents onto your black tips for an opulent and luxurious touch.
16. Edgy Elegance
Combine black tips with metallic studs or spikes for an edgy yet refined manicure.
17. Reverse French
Flip the classic French tip by using black polish on the base and a nude shade for the tips.
18. Tribal Vibes
Infuse tribal or Aztec-inspired patterns with black tips to achieve a unique and culturally rich look.
19. Edgy Negative Space
Intertwine black negative space with intricate nail art details for a modern and edgy appeal.
20. Smoky Gradient
Blend different shades of black to create a smoky gradient effect, adding depth and allure to your nails.
21. Chic Stripes
Incorporate bold or thin black stripes onto your French tips for a chic and fashion-forward design.
22. Crystal Charms
Enhance your black tips with delicate crystals or gems to create a dazzling and luxurious finish.
In conclusion, these 22 Black French Tip Nails showcase the undeniable charm of a classic design with endless possibilities for creativity. Whether you're drawn to understated elegance, bold patterns, or luxurious accents, these designs are a testament to the enduring allure of black nails. Embrace this timeless trend and adorn your fingertips with a touch of captivating elegance.