20 Stylish Pink French Tip Nail Designs in 2024 Every Girl Should Try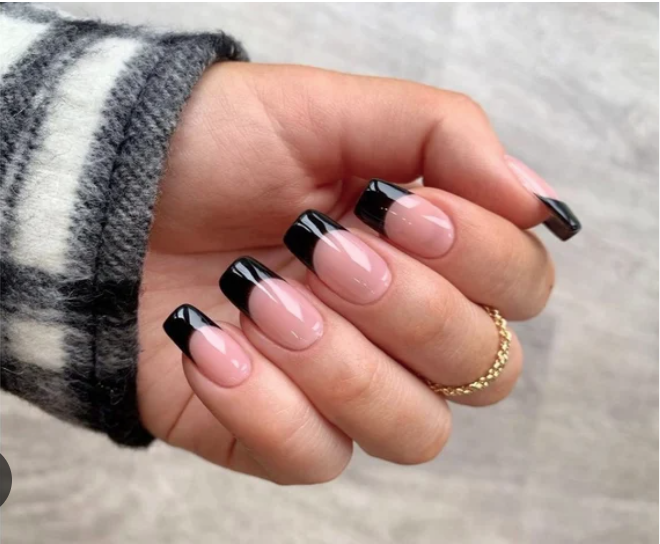 Nail art trends are ever-evolving, and 2024 is no exception. This year, it's all about embracing classic styles with a modern twist. Among the top picks, the Pink French Tip Nails stand out as a timeless yet trendy choice that's capturing the attention of fashion-conscious individuals. From subtle elegance to bold statements, here are 20 Pink French Tip Nail designs to consider trying this year.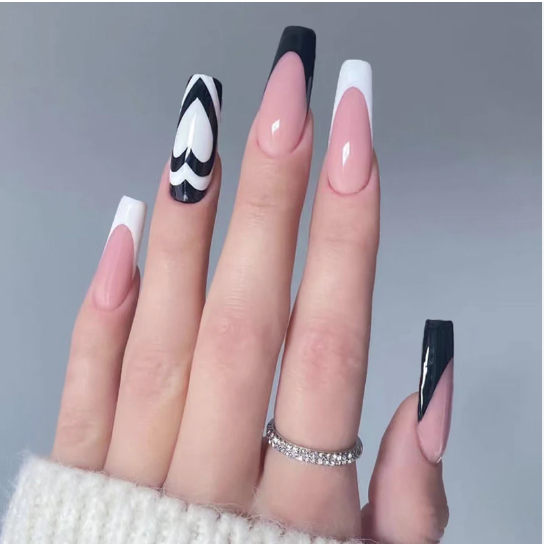 1. Blushing Beauty
Combine a soft pink base with a delicate white tip for a look that exudes elegance and grace.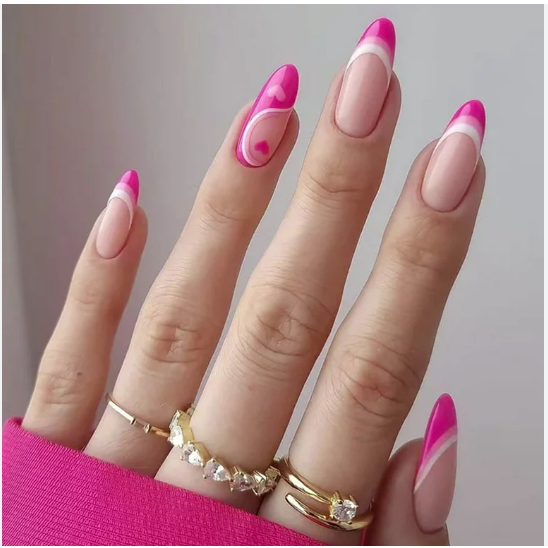 2. Rose Gold Glam
Add a touch of luxury by opting for a rose gold gradient French tip that's perfect for both day and night.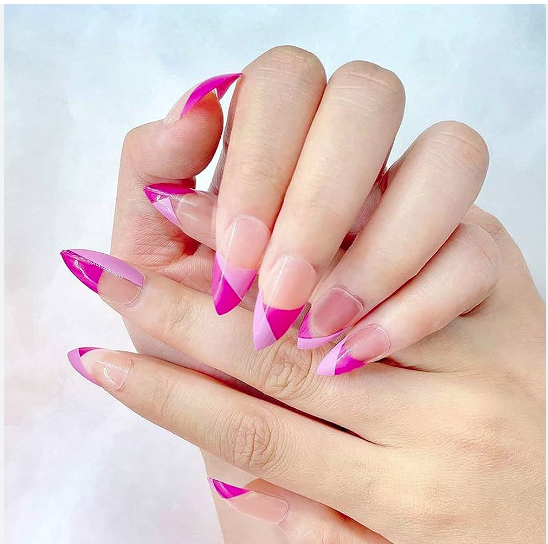 3. Glittery Pink Perfection
Embrace your inner sparkle with a glitter-infused pink tip that adds a playful and glamorous touch.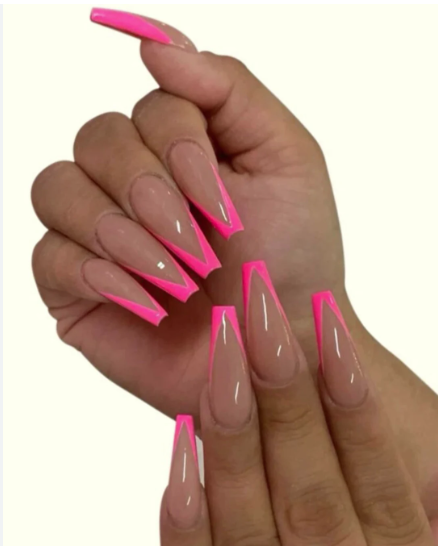 4. Edgy Pink Accents
Give your French tips an edge by incorporating geometric pink designs on a nude base.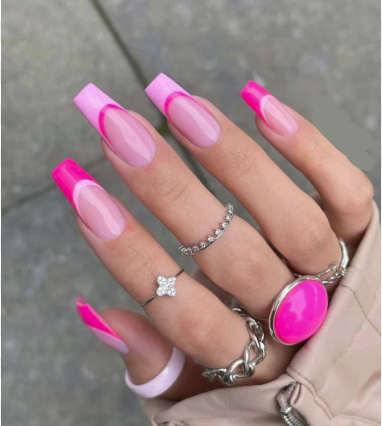 5. Modern Ombre
Upgrade the classic French tip with an ombre effect that seamlessly blends shades of pink.
6. Minimalist Chic
Less is more with this minimalist style featuring a thin pink line at the tip of neutral nails.
7. Bold in Black
Contrast a deep pink base with a bold black tip for a striking and sophisticated look.
8. Whimsical Watercolor
Channel your artistic side by painting dreamy watercolor pink tips that resemble a work of art.
9. Playful Patterns
Experiment with various pink patterns on a white tip for a fun and unique twist on the classic design.
10. Floral Fantasy
Elevate your nails with hand-painted pink flowers on a neutral base for a touch of femininity.
11. Neon Pop
Go bold with neon pink tips that are sure to make a statement and turn heads.
12. Classic French with a Twist
Add a modern twist by opting for a diagonal pink tip that breaks the traditional straight line.
13. Pearl Elegance
Incorporate pearls or pearl-like accents to the tips for an extra touch of sophistication.
14. Matte Magic
Try a matte finish on your pink French tips for a chic and trendy matte-meets-glossy effect.
15. Dainty Details
Enhance your pink tips with delicate details like rhinestones, beads, or tiny studs.
16. Half Moon Pink
Give the classic half-moon manicure a pink update by combining it with the French tip style.
17. Artistic Strokes
Brush on artistic pink strokes at the tip for a free-spirited and painterly nail look.
18. Futuristic Metallics
Explore a futuristic vibe with metallic pink tips that are sure to catch the light.
19. Pink and Gold Fusion
Fuse pink and gold together in a mesmerizing design that's opulent and eye-catching.
20. Negative Space Wonders
Utilize negative space by leaving portions of the nail bare and incorporating pink accents for a modern twist on the French tip.
In conclusion, Pink French Tip Nails in 2024 offer an array of styles that cater to every girl's taste. Whether you prefer a classic, minimalist look or are keen on experimenting with patterns and embellishments, these designs are bound to add a touch of sophistication and flair to your manicure game this year. Embrace the pink revolution and express your personal style through these captivating nail art ideas.