Title: 12 Must-Try Summer Nail Trends That Exclaim "I'm That Girl"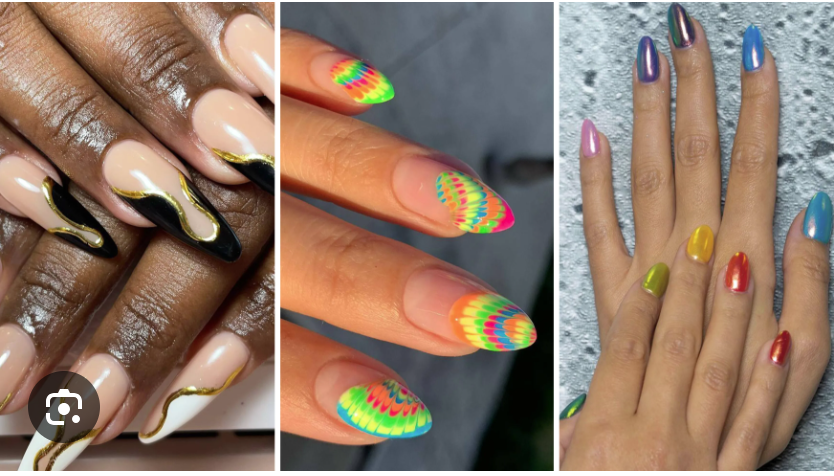 Introduction:
Summer is the season of vibrant colors, carefree days, and endless opportunities to express your unique style. One of the most fun and creative ways to do that is through your nail art. This year, the summer nail trends are all about making a bold statement, embracing playful designs, and showcasing your individuality. From eye-catching hues to intricate patterns, these 12 summer nail trends are sure to make you stand out and proudly declare, "I'm that girl!"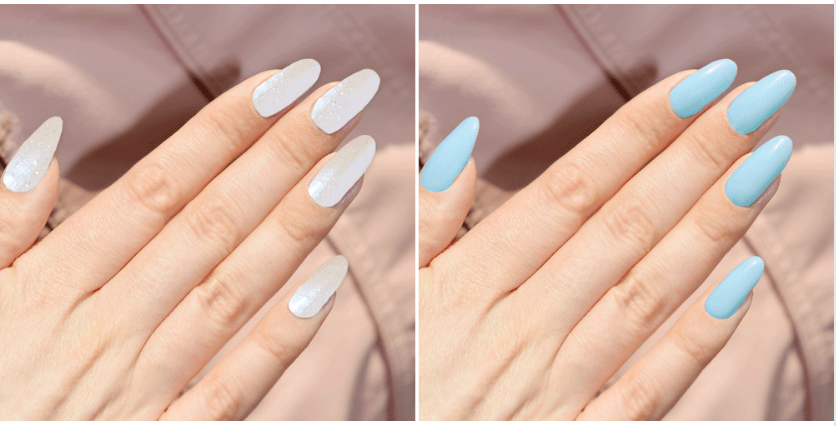 Neon Brights:
Nothing says summer like neon shades that pop. From electric pinks to blazing oranges and vibrant greens, these bold colors are the perfect way to make a striking statement.

Beachy Ombré:
Capture the essence of sunsets and ocean waves with beach-inspired ombré nails. Blend soothing shades of blue, pink, and orange for a gradient effect that mirrors the beauty of the seashore.

Tropical Prints:
Bring a touch of the tropics to your nails with playful prints like palm leaves, pineapples, and exotic flowers. These designs will transport you to a beachside paradise with just a glance.

Fruitilicious Accents:
Embrace the playful spirit of summer by adorning your nails with tiny fruit accents. Think watermelons, pineapples, and strawberries that add a refreshing twist to your nail art.

Glitter Galore:
Sparkle and shine like the summer sun with glitter nails. Whether you opt for an all-over glitter look or just a touch of sparkle, this trend adds a touch of glamour to your manicure.

Negative Space Minimalism:
Less is more with negative space manicures. These designs use the natural nail as a canvas, incorporating intricate cut-outs and minimalist lines for a modern and artistic look.

Tie-Dye Magic:
Channel the nostalgia of tie-dye shirts from your childhood onto your nails. Play around with swirls of vibrant colors for a fun and retro vibe that's perfect for summer festivals.

Pastel Perfection:
Soft pastel shades are a timeless summer favorite. From muted lavender to baby blue, these colors evoke a sense of serenity and whimsy that's perfect for warmer days.

Playful Polka Dots:
Polka dots are making a comeback, and they're more exciting than ever. Experiment with various sizes, colors, and arrangements to create a playful and eye-catching manicure.

Colorful French Tips:
Give the classic French manicure a vibrant twist by swapping out the traditional white tips for a rainbow of colors. This modern take on a timeless trend adds a pop of personality to your nails.

Abstract Art:
Express your creativity with abstract nail art that combines bold brushstrokes, asymmetrical shapes, and vivid colors. Each nail becomes a unique masterpiece that reflects your artistic side.

Floral Frenzy:
Florals are a summer staple, and they're not just for fashion. Adorn your nails with delicate flower designs that evoke the beauty of a blooming garden, and you'll carry a piece of summer with you everywhere you go.
Conclusion:
This summer, your nails are the perfect canvas to showcase your vibrant personality and unique style. Whether you opt for neon brights, tropical prints, or playful polka dots, these 12 summer nail trends are all about celebrating individuality and making a statement. So go ahead, choose the trend that speaks to you, and proudly declare, "I'm that girl!"