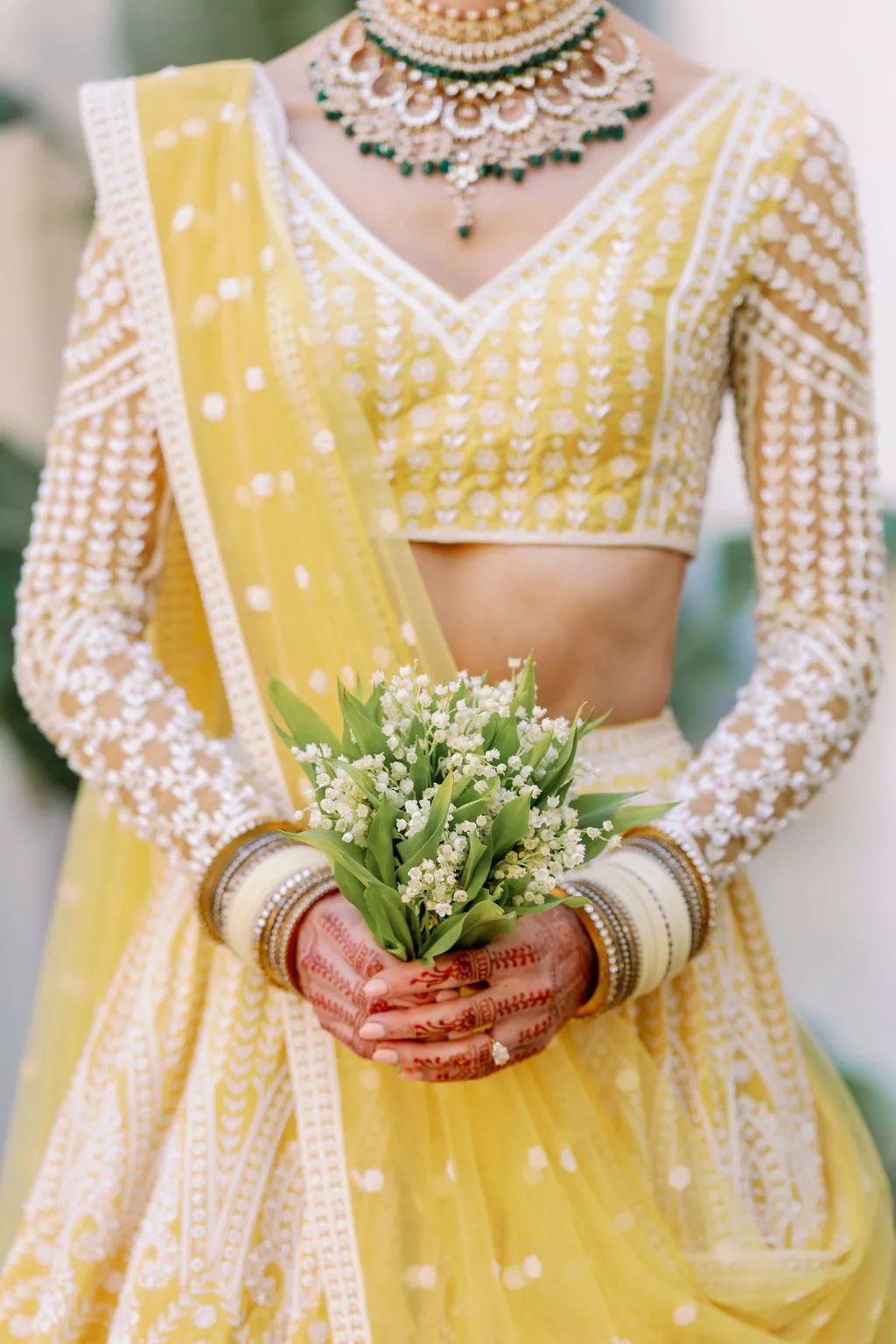 If you've chosen to add a bouquet to complete your wedding day ensemble, selecting the flowers to include can be overwhelming. Not only are there countless types of flowers to choose from, but decisions about color, length, and accent blooms or greenery are on the list as well. One way to make the decision simpler? A striking single-flower wedding bouquet.
Single-flower wedding bouquets can be interpreted in multiple ways. You may choose to stick with one single stem, or you might opt for a small posy composed of the same single variety of flowers. Either way, the attention is all on one type of flower, making an intentional statement as you walk down the aisle.
"The simple, elegant look of a single-flower bouquet is ideal for marriers who prefer a classic or modern and chic style," says Diane Kolanović-Šolaja, creative director and owner of Dee Kay Events. "Moreover, with their relatively friendly price tag, single-flower bouquets are an excellent choice for anyone looking to create an impactful yet graceful look for their wedding day."
MEET THE EXPERT
Diane Kolanović-Šolaja is the owner and creative director of Dee Kay Events, a wedding planning company based in New Jersey.
This style can work for any wedding aesthetic, whether you're planning a boho-inspired soiree, a beachside celebration, or a classic, romantic reception. "With a single stem, you can make a statement without having to worry about the complexity of larger arrangements," says Kolanović-Šolaja. "It also allows you to focus on finding that perfect flower or color. You can choose something beautiful and meaningful to you, like a rose in honor of someone special, or pick bold colors for drama or subtle pastels for elegance."
Think this less-is-more look is perfect for you? Below, find 13 ideas for the best flowers to incorporate into this minimalist style.