Your wedding cake can be inspired by virtually anything: your color palette, an era in time, a china pattern, or the lace of your wedding gown. We are consistently moved by cake icon Ron Ben-Israel's gorgeous confections. The former ballet dancer was drawn to the kitchen early on, watching his Viennese mother whip egg whites into meringue. He likens each cake design to a dance performance, joking he "attends countless opening nights every weekend" especially in wedding season. We sat down with the designer to get the skinny on the latest trends and a few helpful tips for choosing your own wedding cake.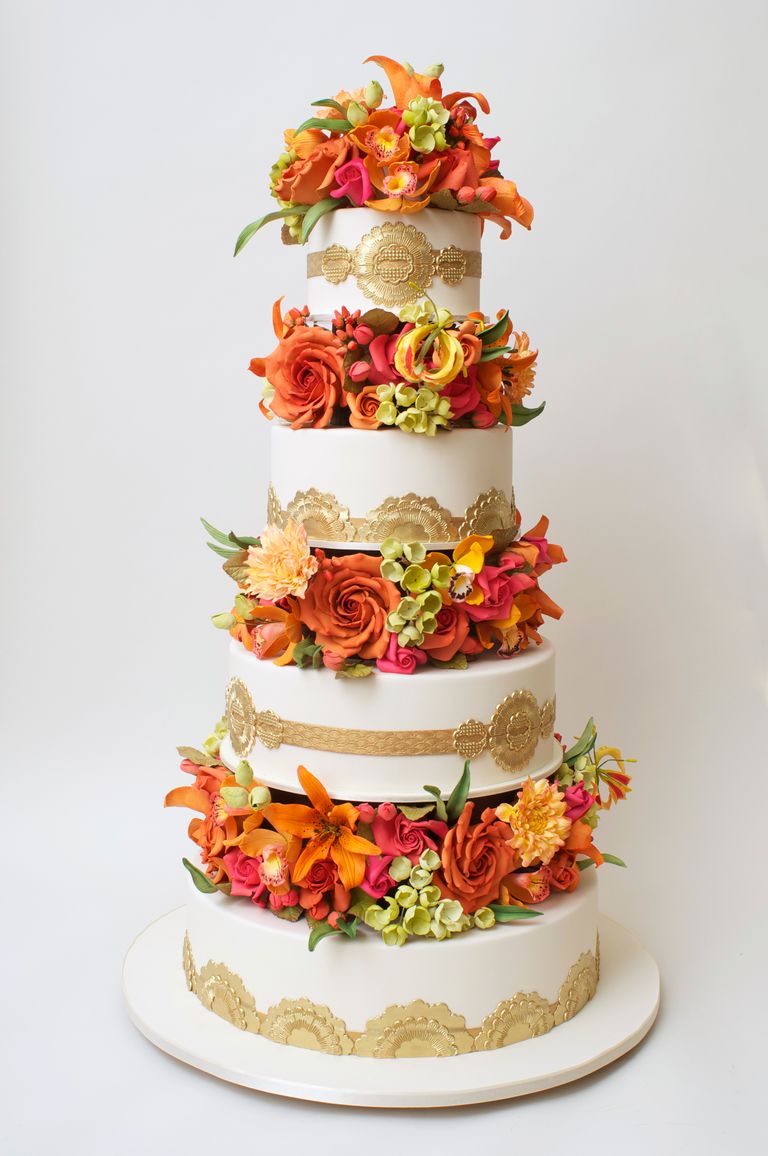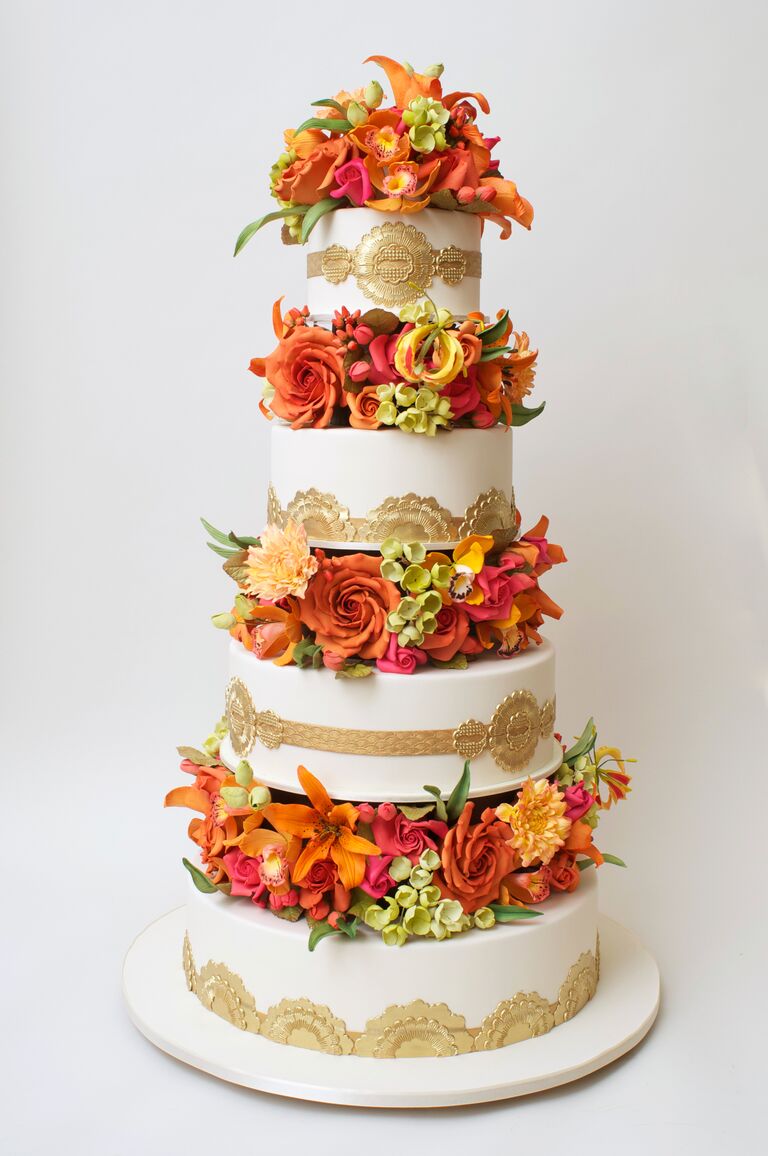 What are some of your favorite wedding cake trends?
"Since I like a challenge, I'm pleased to see that tall cakes are making a come back. Brides are asking for multiple tiers, often with different variations of designs on each layer. We've been floating the cakes on extensions of sugar flowers to get extra height, and adding our own confectionery versions of cake stands which are totally edible."
What's something you recently designed that you've never seen done before?
"Color on color. We frosted cake tiers frosted from deep blue to light blue, and added sugar flowers cascading in the reverse direction, from saturated purple to light lavender."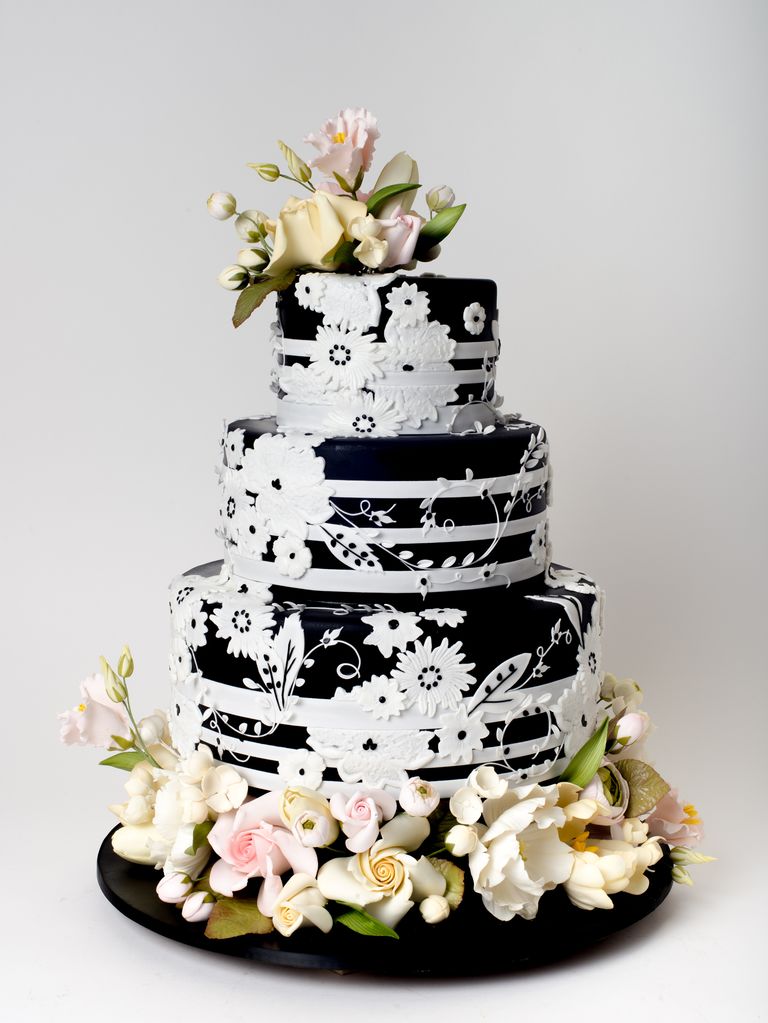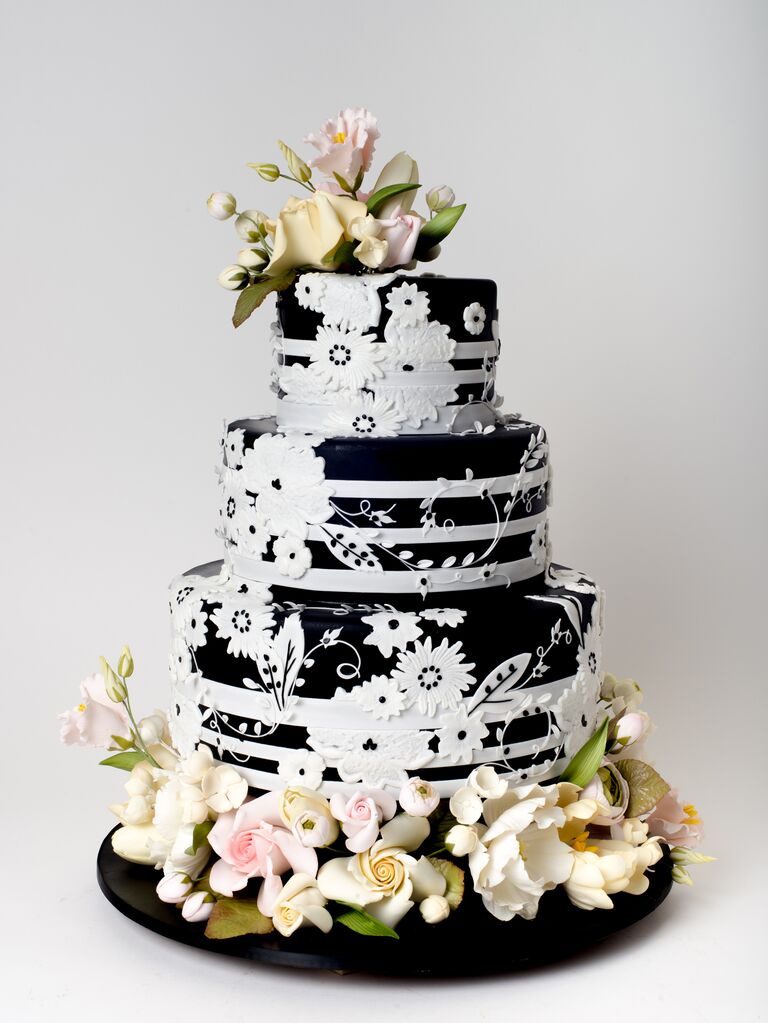 We see so many traditional white wedding cakes. Where's the color?
"Color is back too. It's happening in a bold way, with frosting backgrounds in reds, purples and even graphite and black, or ombre. And we're seeing lots of good detailing in the coming seasons, so much more than just silver and bling."
What should every couple bring to their cake appointment?
"We're all about creating a unique wedding cake that represents the couple, and therefore we ask them to bring everything that relates to their wedding reception — invitation, menu, location, photos of the bridal gown, floral designs–to the design appointment."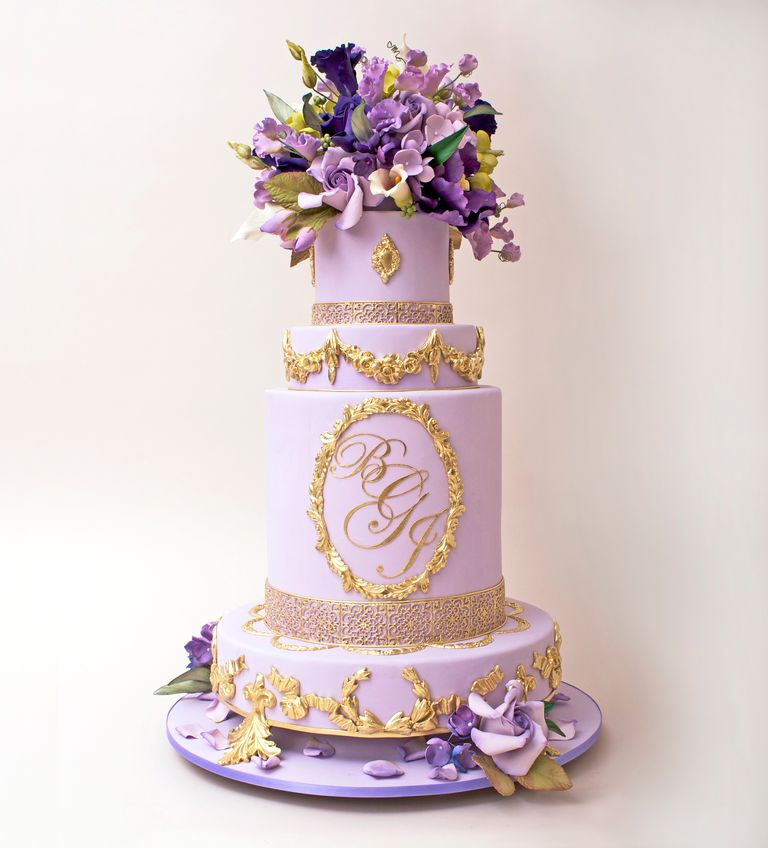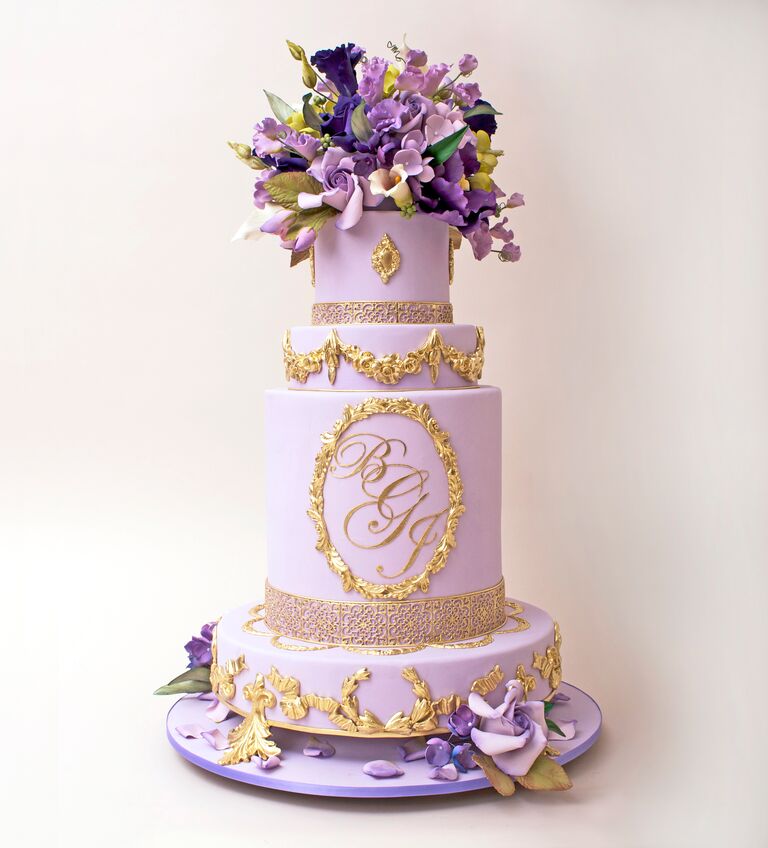 How can a couple personalize their cake?
"In many ways. Sometimes its a monogram on the cake that will be based on the invitation. Or maybe the architectural style of the venue is represented in frosting. More often than not, the bridal dress usually ends up inspiring the cake design. And regardless of the design, we always like to make sure our cake complements the menu."
What's your take on the groom's cake?
"Groom's cake have been enjoying a return in popularity now that couples have been exposed to the huge variety of styles cake-designers are capable of creating. The most popular topics are typically travel, transportation, and sports. Movies and cartoon characters are good areas to explore, as well as joint memories such as a camping trip."