There are only 12 days left until Rebekah and Pete get married at the gorgeous Biltmore Estate in Asheville, North Carolina! And all of the details for the wedding day — from the theme to the rings, bridesmaid dresses and wedding dress — have been voted on by you. Well, last week you voted on the wedding flowers (see the winning design here) and this week it's time to choose the wedding cake design. Cake baker and designer Lauri Ditunno from Cake Alchemy in NYC created the four options for the cake. Take a look at the design options below and then vote for your favorite. We'll reveal the winning wedding cake design on our show next Monday at 1 p.m. EST.
Update: Voting for the wedding cake has closed. And the winning cake is… Ruffles & Buttons! Vote for the next wedding detail here: TheKnot.com/dreamwedding
Cake Option 1: Ruffles & Buttons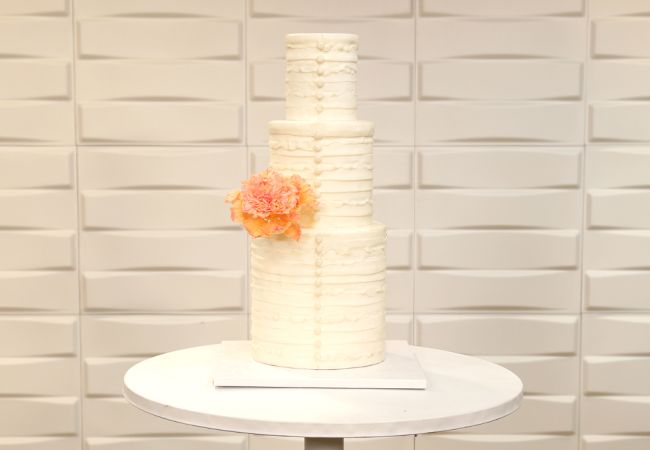 Delicate white ruffles, buttons and a stunning peach peony adorn this elegant three-tiered cake.
Cake Option 2: Gilded Gold Filigree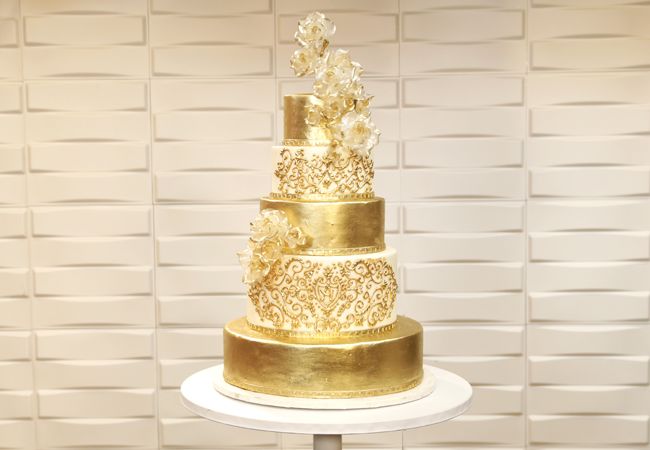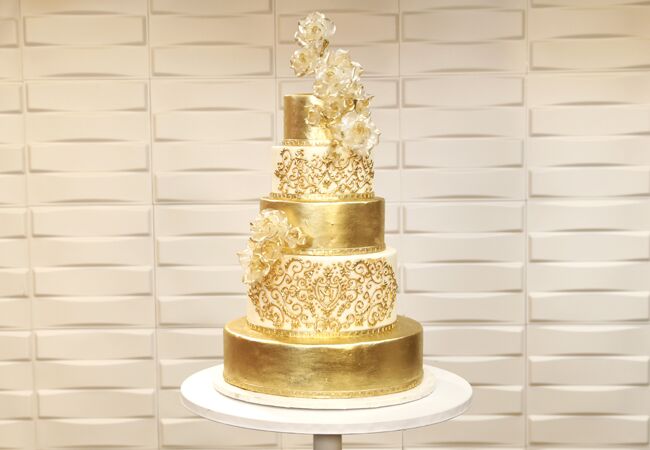 Opulent and classic, this gold filigree cake features baroque borders and pulled sugar white roses gilded with gold.
Cake Option 3: Bubbles & Blossoms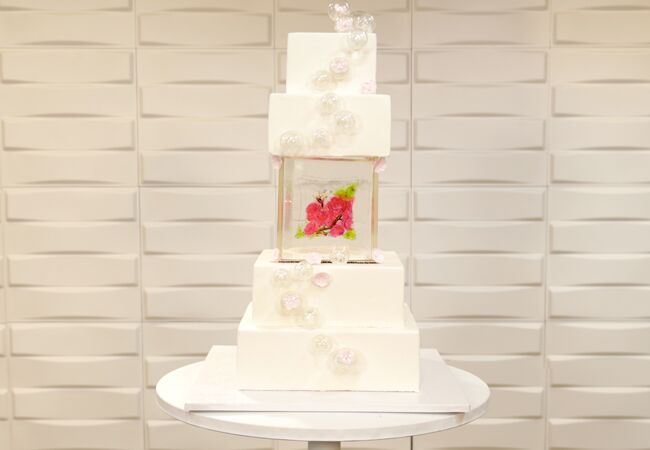 This modern cake features a stained glass window with watercolor cherry blossoms along with whimsical bubbles.
Cake Option 4: Pretty & Pink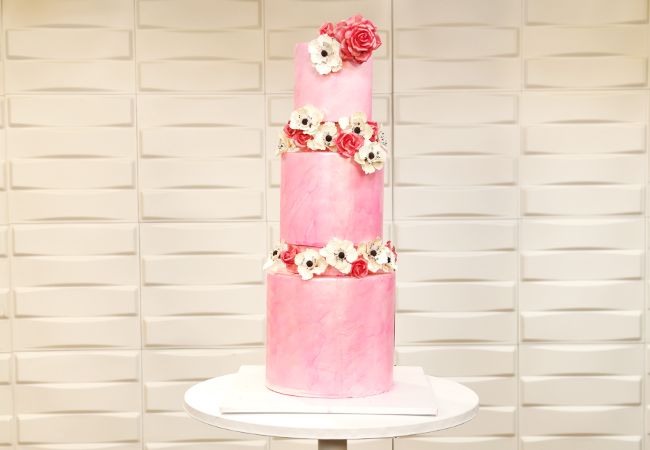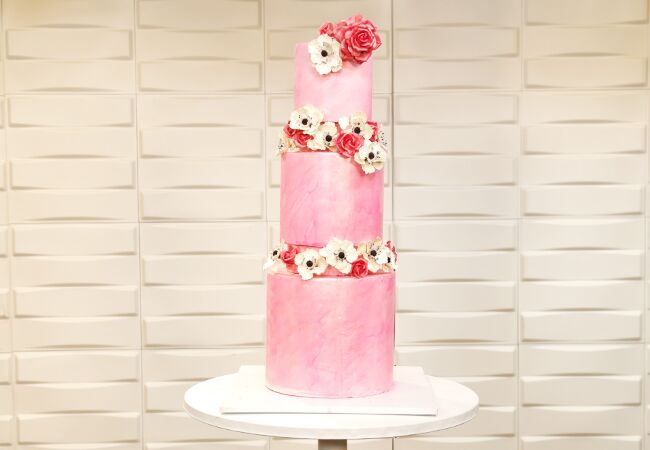 This three-tiered cake has a pink watercolor look with deep pink garden roses and white anemones.
What'll It Be?
> Vote for the wedding cake right here!