You're planning a wedding, which means you get a free pass, or two, when it comes to being forgetful. (It's called "wedding brain," and we understand). That's why we pulled together a list of commonly overlooked wedding details you'll be bummed to forget. True, they're not serious essentials, like your venue or cake baker, but they're little extras that can really make a difference and personalize your day. Read on for fun and practical details you'll be sorry to let fall through the cracks.
1. Essentials for Under Your Dress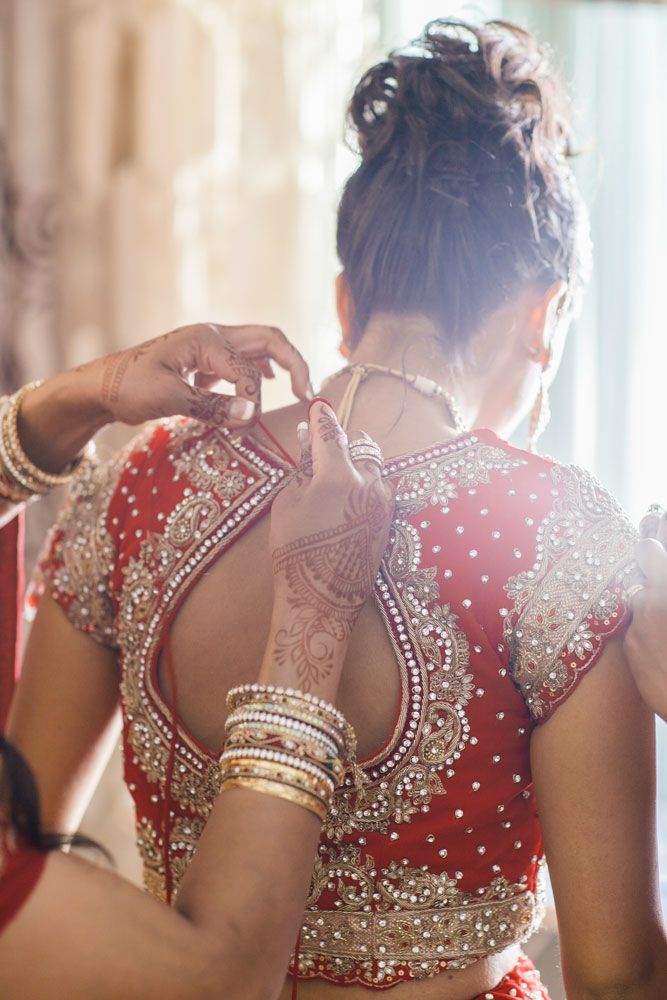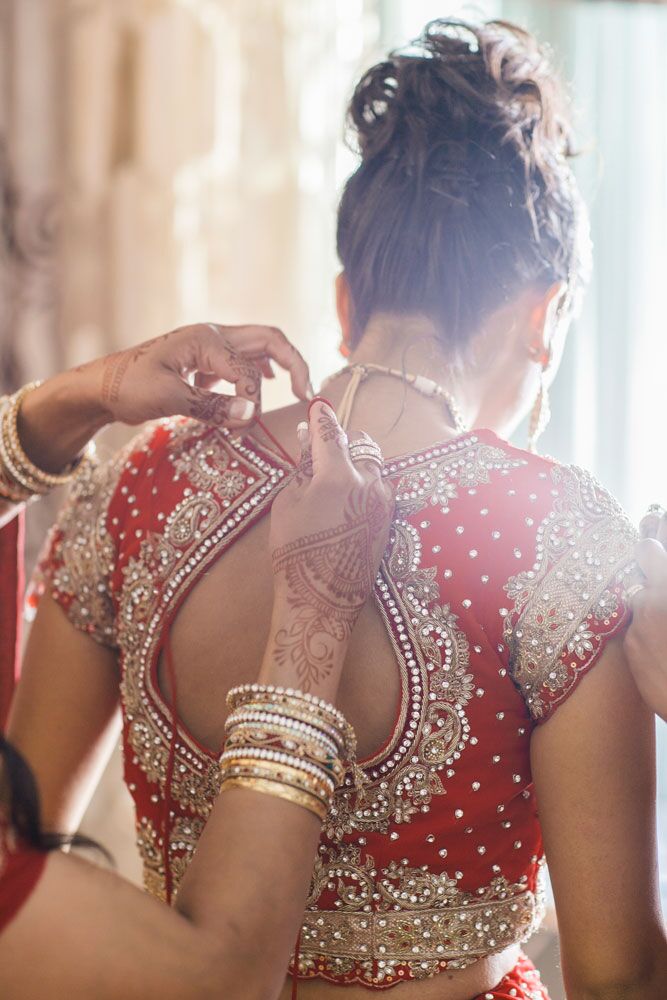 Your dress may be ready, but you're not quite done on the fashion front. Accessories are a no-brainer, but you'll also want to plan what to wear beneath your gown ahead of time—nothing's worse than running around last minute to find the right bra for that deep, plunging neckline. And don't forget to bring the undergarments to your final fitting to make sure everything works.
2. Personal Touches That Fit Your Style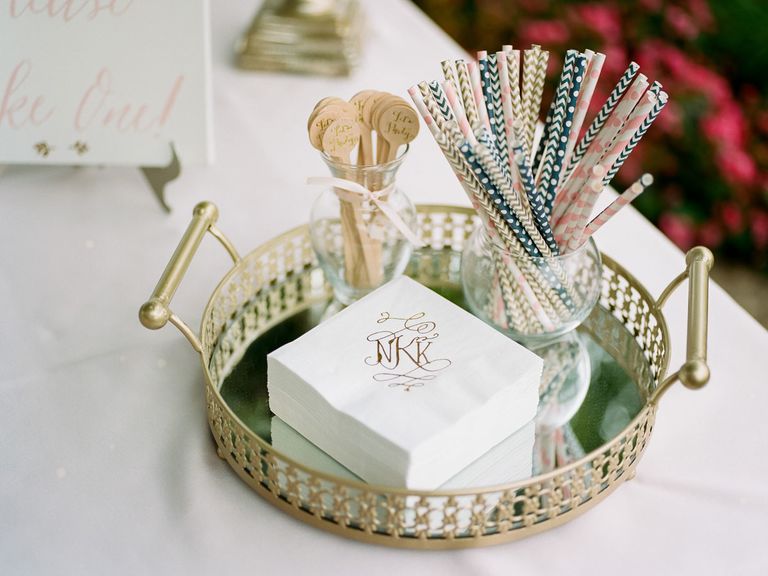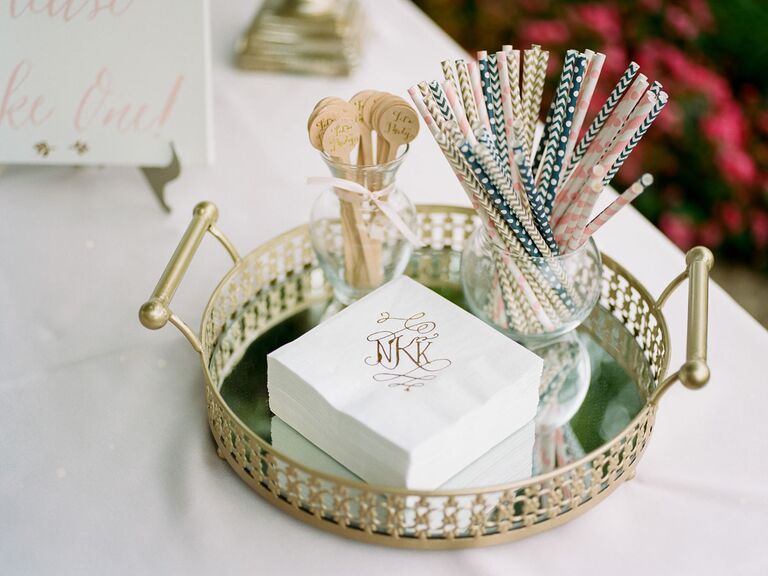 Jeff Loves Jessica Photography
Sure, you could absolutely go with classic white napkins that your venue or caterer has on hand, but choosing custom ones is way more fun. An easy way to add a personal touch to your cocktail hour is with customized napkins, cocktail glasses or centerpieces (like block letter signs with a sweet message, or both of your initials). And why not personalize your drinks? Create a signature cocktail in line with your style and all-time favorite flavors.
3. Bride and Bridal Party Getting-Ready Outfits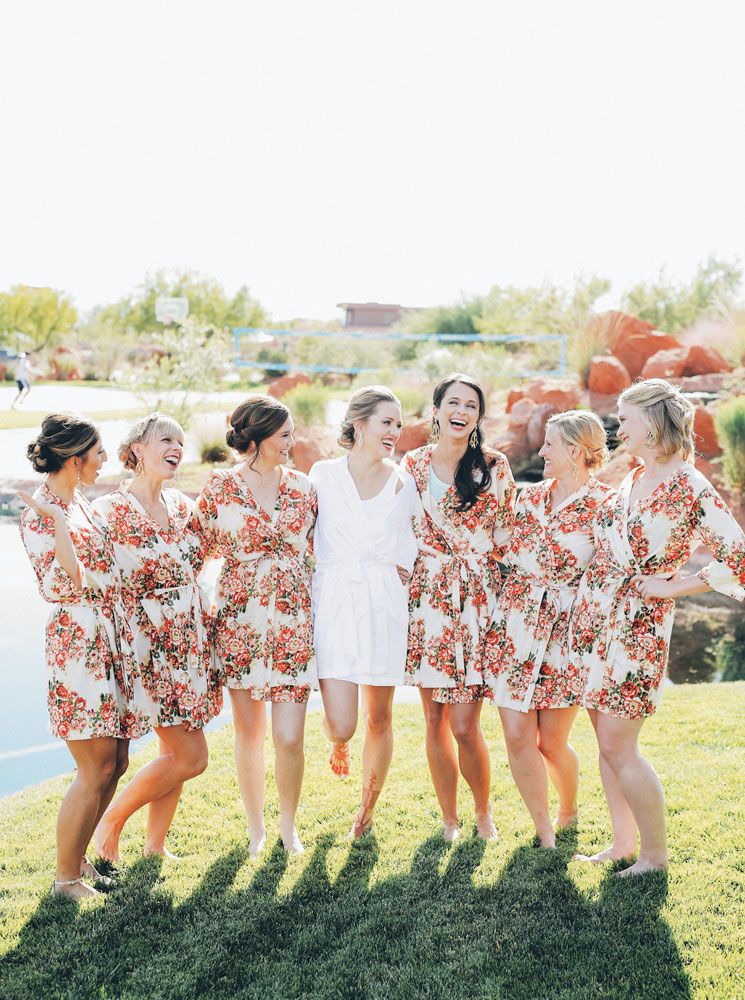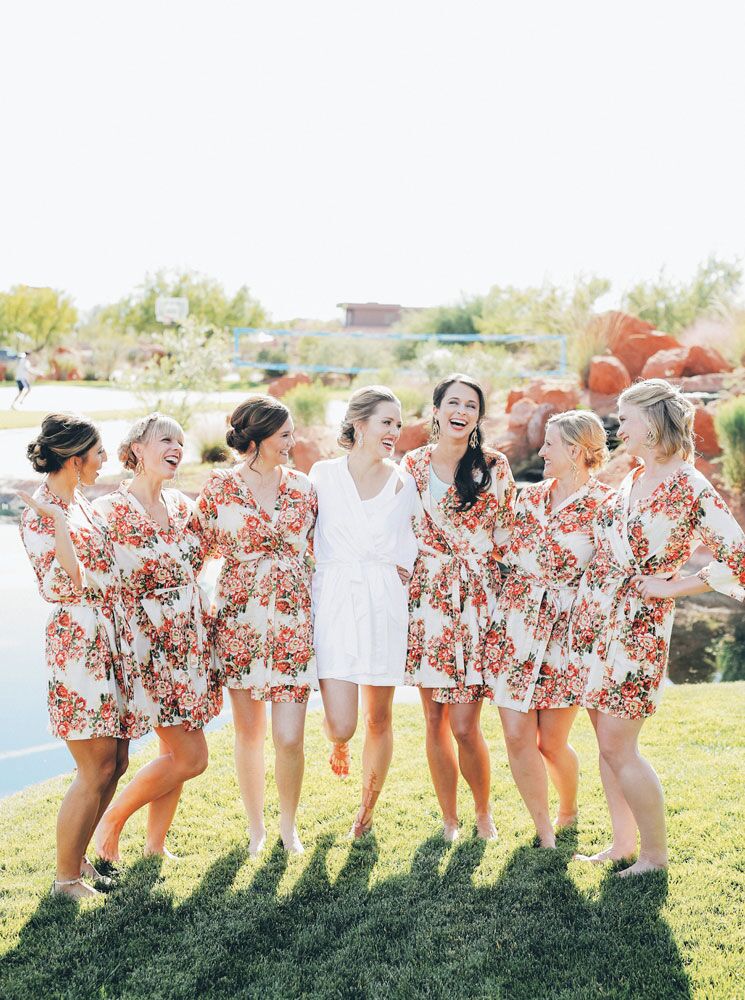 While an oversize T-shirt and sweatpants is the perfect getting-ready outfit on any other day, this is no ordinary day. Plus, if you're planning on taking photos with your bridal party while you prep, you'll want to look a bit more put together. Getting-ready pics are some of our favorite, full of happy jitters and candid, sentimental moments. The key here is to choose a look that's cute and comfortable and won't mess up your hair or makeup when you take it off. Something that can be unbuttoned or stepped in and out of instead of being pulled over your head, like a robe, is a fabulous option.
4. Cute Cake Table Servingware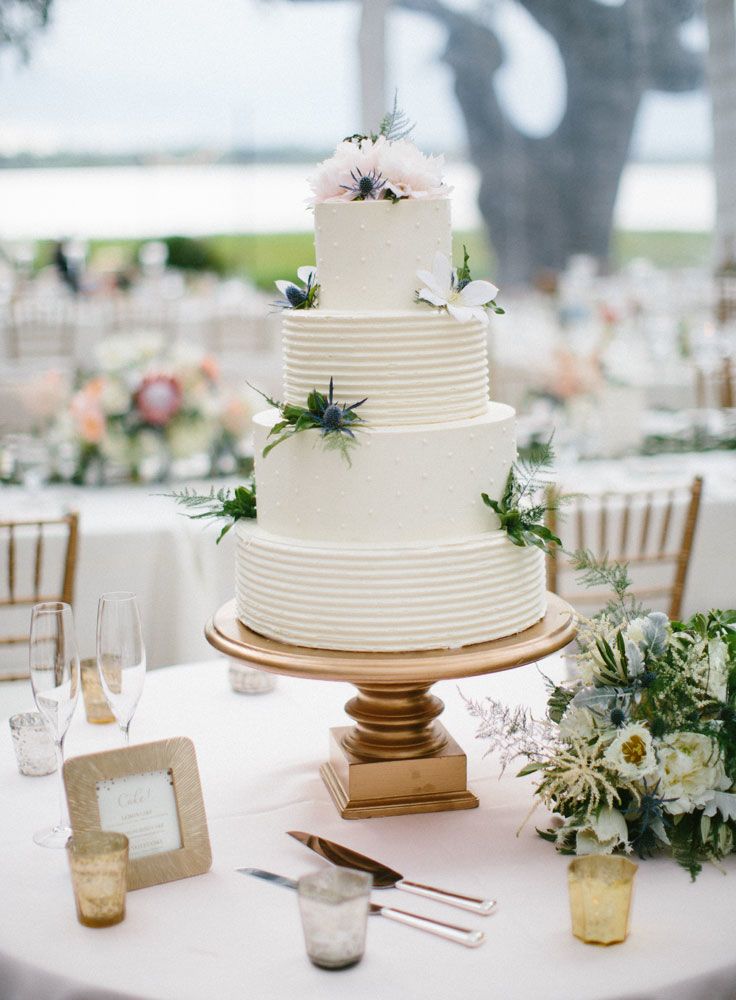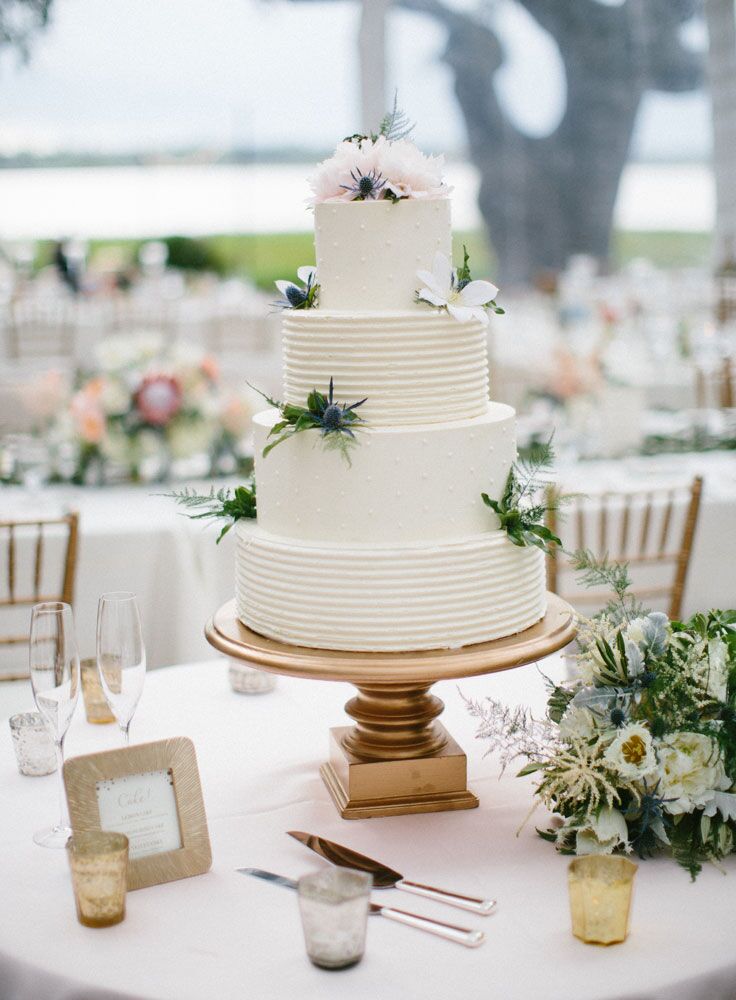 Your five-tier buttercream masterpiece with cascading sugar flowers looks absolutely stunning—but you're not done just yet. Finish off the cake table with a few fresh flowers (you could even repurpose your bridesmaid bouquets), a detailed cake stand and don't forget the cake cutter and servers. For something extra-special, engrave your wedding date on the cake knife and server. It's a beautiful, understated keepsake you can use for years to come.
5. Gifts for Your Parents (and Your New Mother- and Father-in-Law)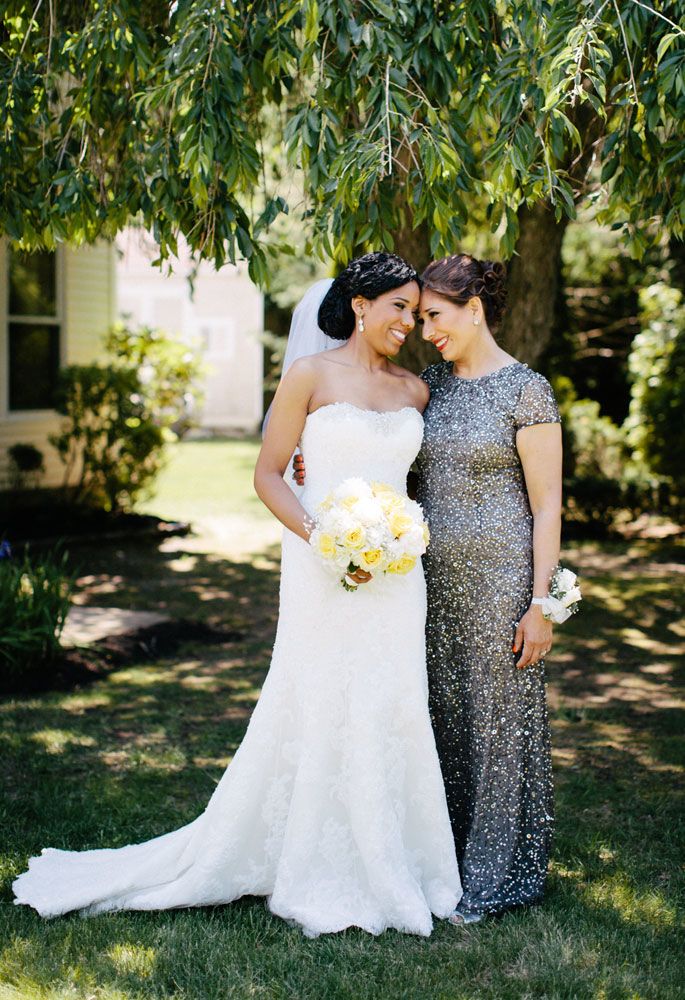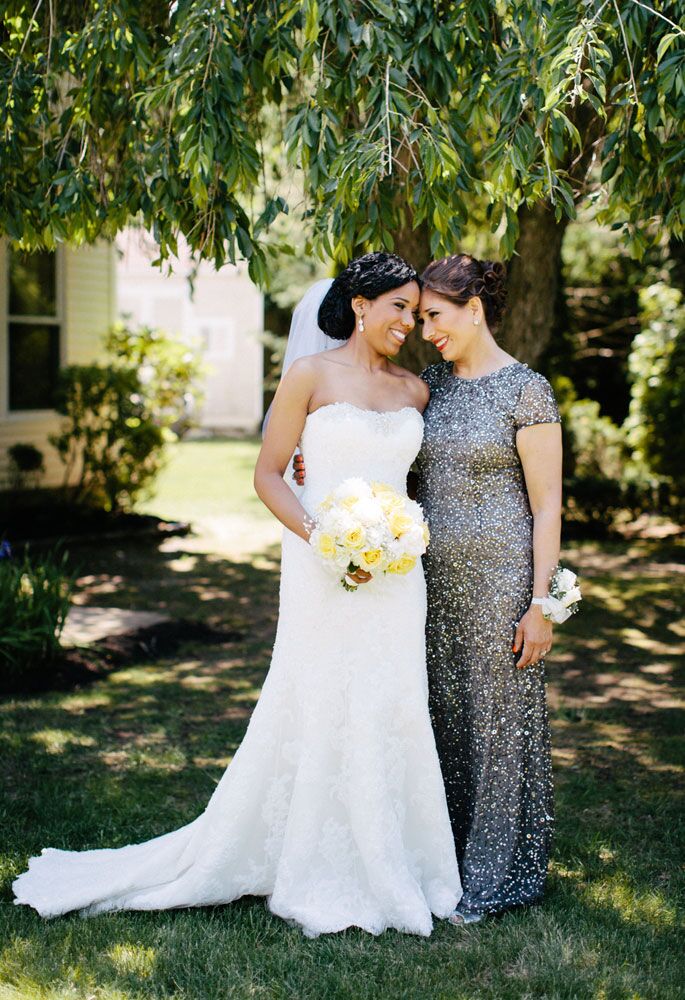 Erika Delgado Photography
It's easier than we'd like to admit to take your parents for granted (and even take your wedding stress out on them from time to time). But on your wedding, all will be forgiven and appreciated with a thoughtful and sentimental thank-you gift. Even just a card with a sweet note about how much you love and care for them will go a long way if you're planning to gift them a wedding album later down the line.
6. A Powder Room Rescue Basket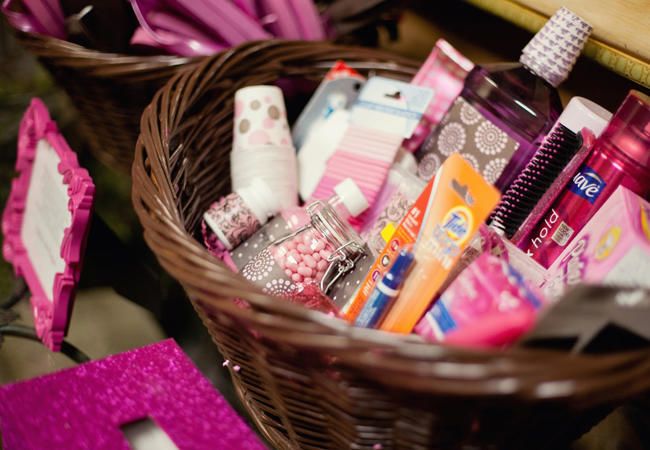 Making sure you have enough bathroom stalls per person is a given (typically one bathroom per every 35 guests just in case), but a touch of extra hospitality goes a long way to make your guests feel welcome. Stock a basket full of necessities like mints, extra bobby pins, stain remover and bug spray (if your wedding is outdoors) and everyone will thank you.
7. Flower Girl Accessories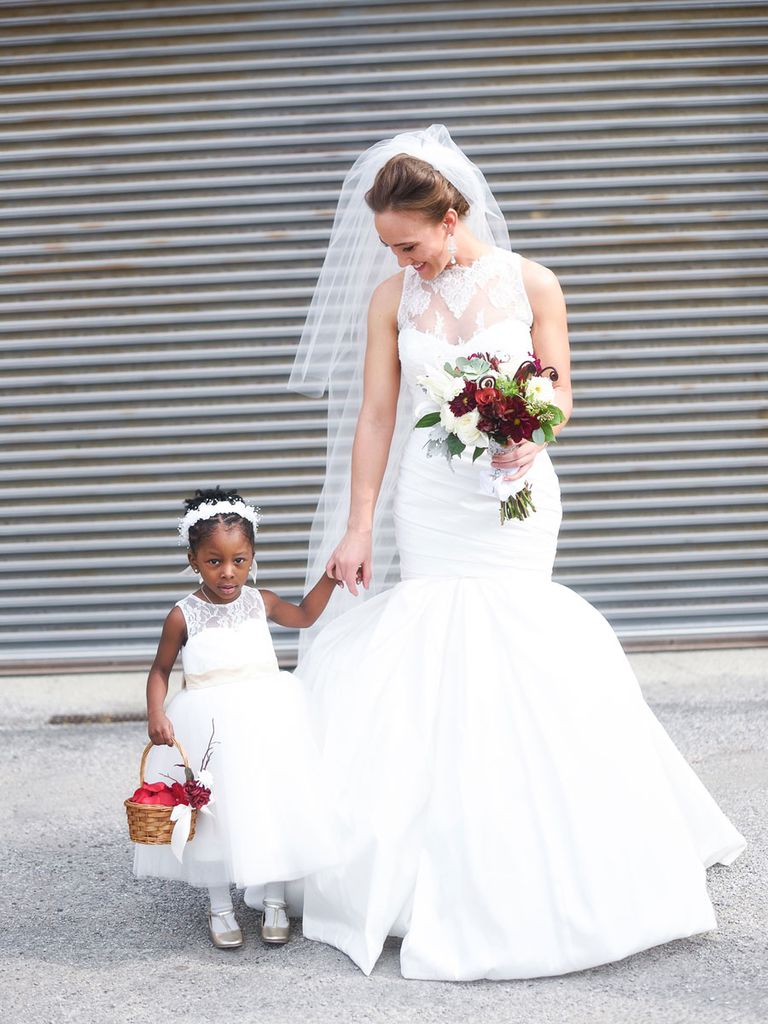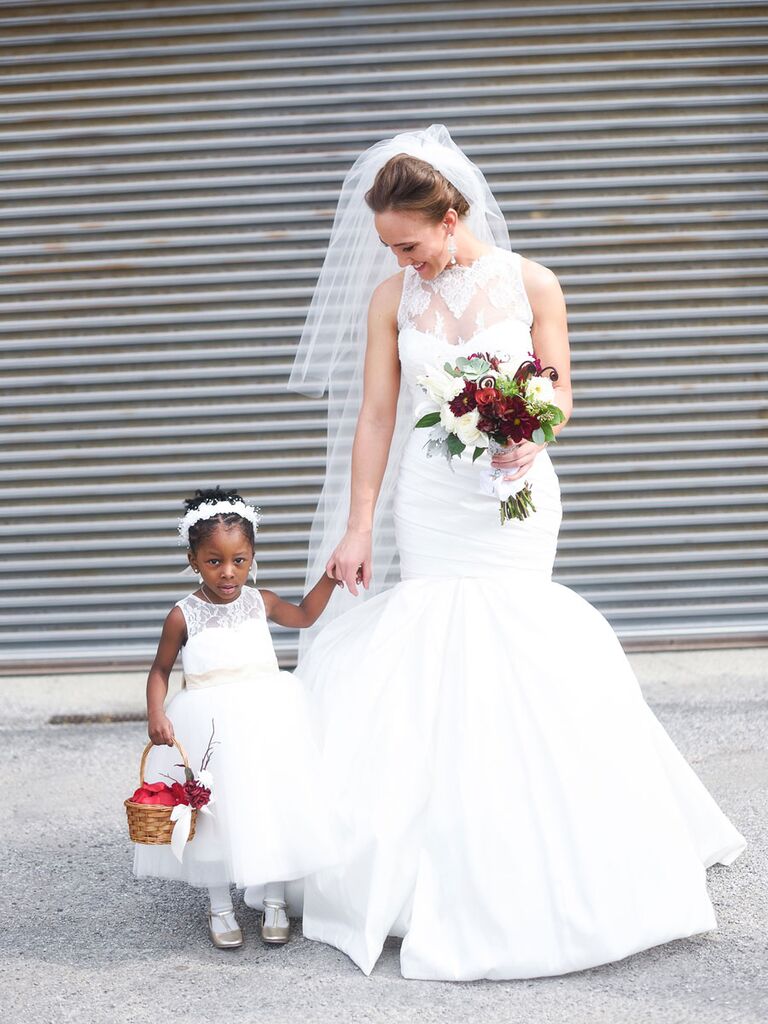 Now that you've got her dress all figured out, don't forget cute accessories to finish off her look. A sweet flower crown, bracelet or fabulous little shoes can double as a thank-you gift to her for playing such a special role in the ceremony.
8. An Emergency Kit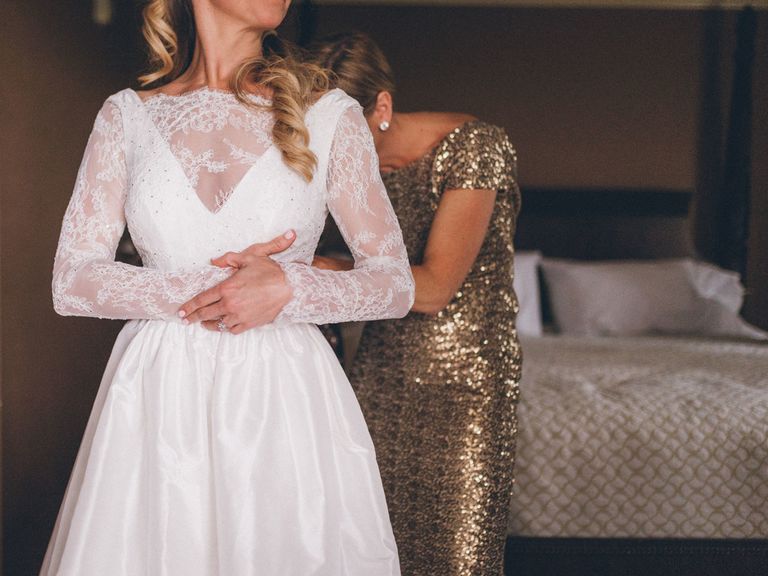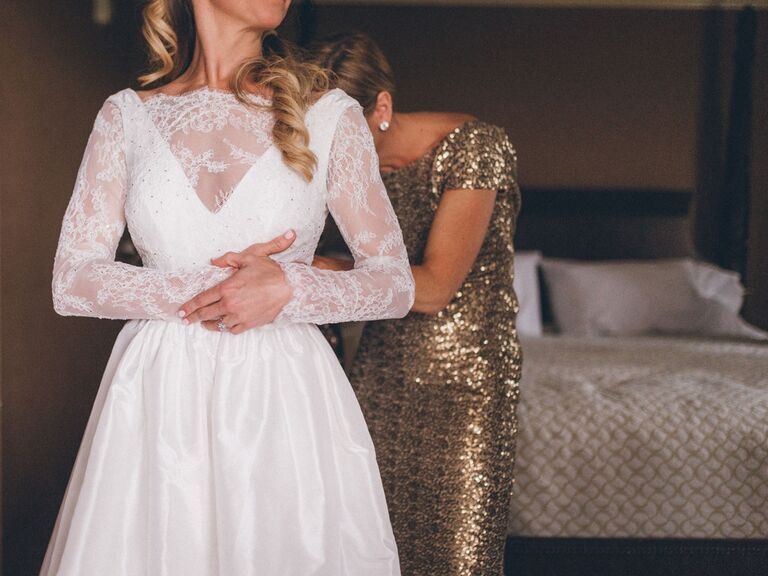 Stuck zippers, a drop of red wine and flyaways that can't be tamed—these things happen. But trivial as they usually are, these mini bummers can lead to panic on the day of your wedding if you're not prepared. Make an emergency kit that your maid of honor or mom can keep handy throughout the wedding just in case and you'll feel more at ease. Keep a needle and thread (to match the color of your dress), stain remover, perfume and any other items you might need on a moment's notice throughout the event.
Need more wedding detail advice? We've got 30 expert tips and tricks to help you plan.