With your winter honeymoon just around the corner, you might be feeling like a) your current suits are so last season, b) you can't stand bathing suit shopping, or c) every cute bathing suit brand has gone dormant since Labor Day. And if there's one thing you want to do less than tell your boss she can't bring a plus-one to your wedding, it's try on new bathing suits in the cold lighting of a dressing room.
Summersalt is changing all of that once and for all. The direct-to-consumer bathing suit company offers designer pieces that are super-trendy and made of durable, eco-friendly materials—translation: They'll last way longer than one spring break bachelorette party in Cancun. We can't complain about the reasonable price tag either (everything is under $95).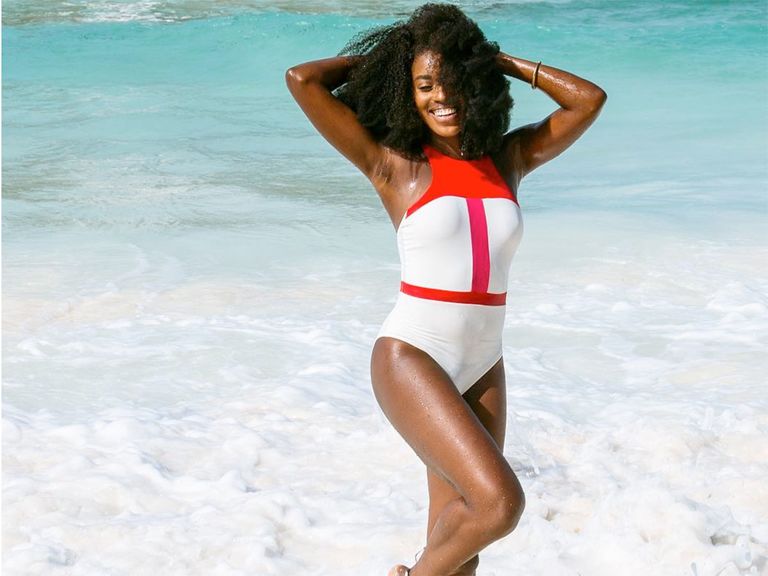 "We know busy brides are looking for the perfect wedding and honeymoon wardrobe, but lack the time and money-saving opportunities to make the process easier," says Summersalt cofounder Lori Coulter. "For many brides, it is hard to find a good variety of swimwear in the fall season."
Starting today, Summersalt is rolling out six curated Try-At-Home Discovery Packs, which let you slip on honeymoon-worthy suits in your bedroom. That means no more store-hopping or fluorescent dressing room lights—total game changer. "With our Try-At-Home Discovery Packs, a bride can build a pack of up to four swimsuits, try them on in the comfort of her own home, and only [be] charged for what she keeps," Coulter says. So whether you're curvy or petite, a fan of one-pieces or bikinis, Summersalt has gorgeous options no matter the season.