No matter where you go on your honeymoon, like your wedding, it should be a completely personalized trip that speaks to your interests as a couple. Below, here's how three couples made their honeymoons to the South, Japan and Bali their own. 
Arlene & Aubyn: Southern Road Trip

Megan in Savannah for Flytographer
The Plan: "We aren't the type of couple to sit on a beach, so we figured our honeymoon was the perfect excuse to finally load up our Jeep and road trip down south," Aubyn (above, right) says of driving from their home in Windsor, Ontario, and kick-starting their trip in Lexington, Kentucky. "We'd heard wonderful things about Southern hospitality, which we were pleased to witness firsthand."
Must-See Sights: The couple stopped for Doc Collier Moonshine and horseback riding during their time in Gatlinburg, Tennessee. In Georgia, they took in the scenery of remote Tybee Island and the cobblestone path of Savannah River Street, and later toured the historic Charleston City Market in South Carolina.
Honeymoon Highlight: The Grand Ole Opry in Nashville, Tennessee, topped the list of memorable moments for the pair, who enjoyed performances by Carrie Underwood, Kelsea Ballerini and Old Crow Medicine Show. "We hit the jackpot with that lineup," Aubyn says. "The experience was better than we ever expected."
Memorable Meals: Blood orange mimosas at The Southern Steak & Oyster in Nashville come highly recommended, as does
dinner at Charleston's Husk Restaurant and locally sourced comfort fare from The Public Kitchen & Bar in Savannah.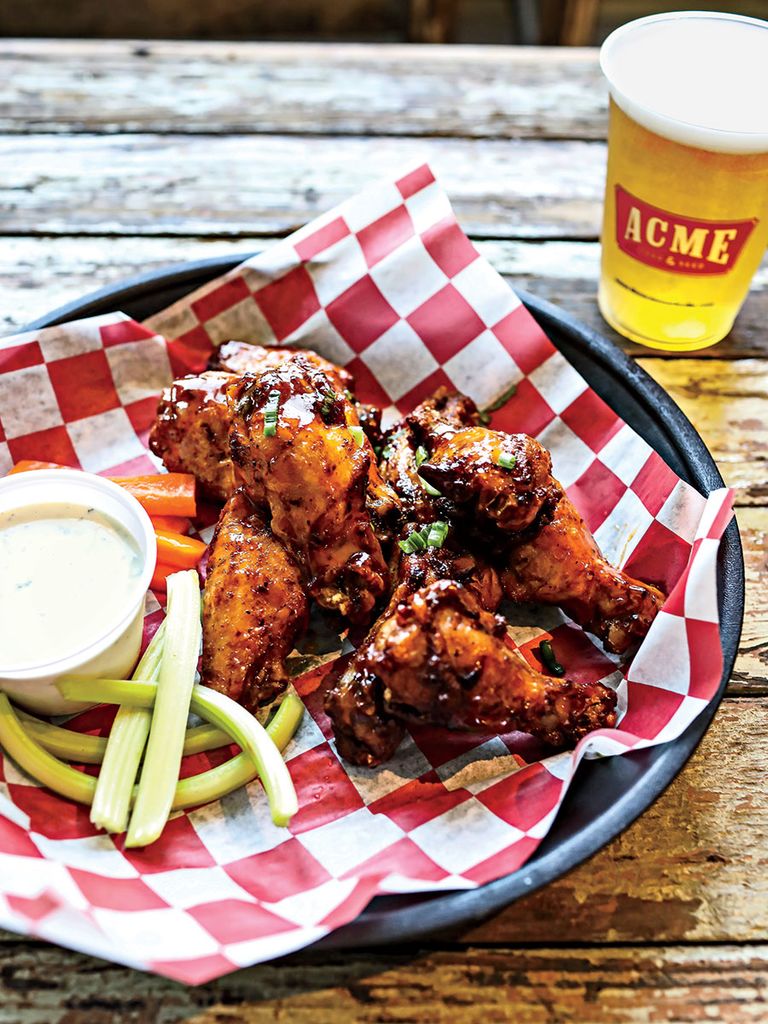 Honeymoon at a Glance
Time of Year: August 
Budget: $3,000 
Length of Trip: 9 days
Map It: The pair drove around 350 miles to Lexington. They then spent two nights in Nashville before moving on to Gatlinburg, Savannah, and, finally, Charleston.
Book It: Lexington, KY: The Campbell House Lexington, Curio Collection by Hilton; Nashville, TN: DoubleTree by Hilton Hotel Nashville; Downtown Gatlinburg, TN: Stony Brook Cabins; Savannah, GA: Mansion on Forsyth Park; Charleston, SC: The Elliott House Inn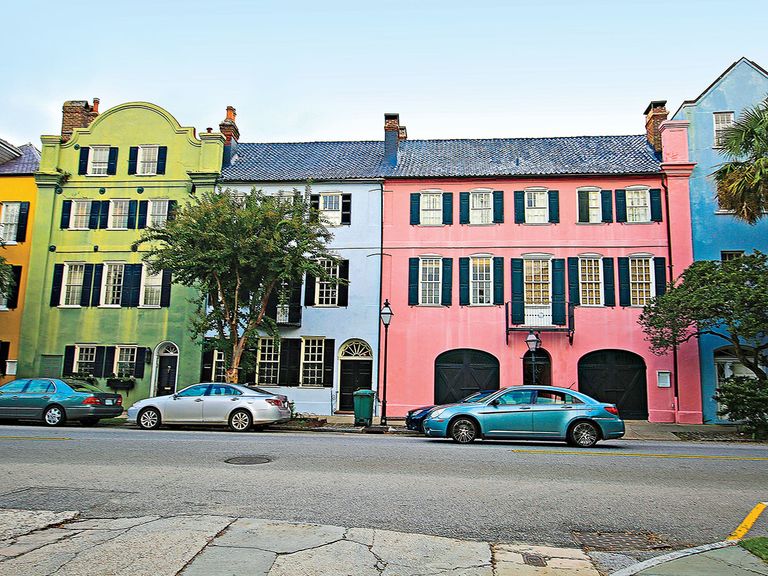 Vicki & Nitant: Japan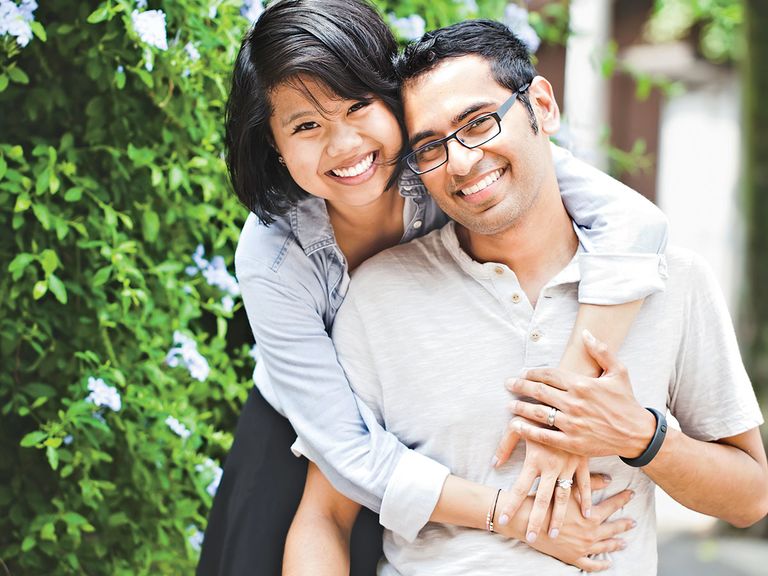 Waki in Tokyo for Flytographer
The Plan: In search of an immersive escape totally out of their comfort zone, anime-obsessed pair Vicki and Nitant traveled across Japan for nearly a month of sightseeing.
Memorable Meal: The couple splurged during dinner at Sushi Kanesaka—a Michelin-starred restaurant in the heart of Tokyo.
Travel Tip: Book restaurant reservations well in advance, and consider what you pack. "Japanese culture is more modest," Vicki says. "Pack clothing that isn't revealing."
Standout Stay: "We had our own private hot spring tub at Gora Hanaougi," Vicki says of their resort in tranquil Hakone, where they were surrounded by breathtaking views of nearby Mt. Fuji. "You're treated so well, and the stay is so worth the splurge."
Must-See Sights: Beyond mastering the Japanese subway system and taking a traditional samurai sword course at Samurai Kembu Theater in Kyoto, the pair visited Ghibli Museum and had an illustrator draw their composite at Kyoto International Manga Museum. "You can spend an entire day getting lost in all of the anime that's available there," Vicki says.
Honeymoon Highlight: During their weeklong stay in Kyoto, Vicki was transformed into a geisha, much to her husband's surprise. "He didn't even recognize me!" she says of her traditional Japanese makeover. "I felt like true Japanese royalty."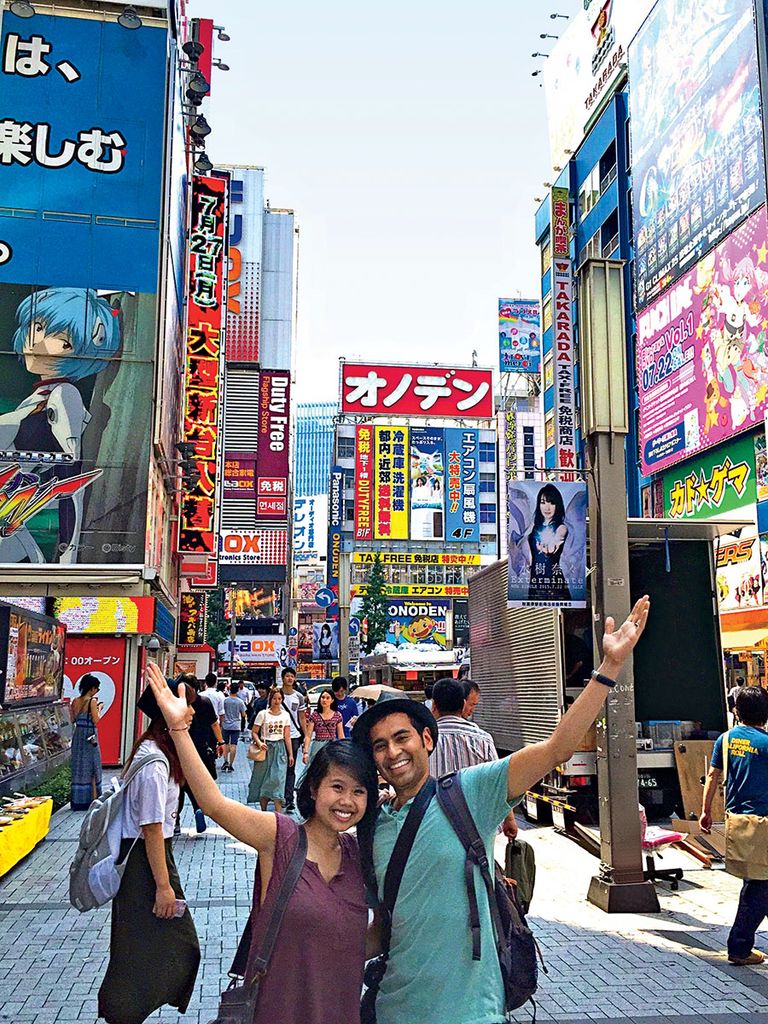 Honeymoon at a Glance
Time of Year: July—August
Budget: $10,000
Length of Trip: 28 days
Travel Time: 12-hour flight from Los Angeles to Tokyo
Map It: The fun-loving couple started in Tokyo and made stops throughout Japan in Fujinomiya, Hakone, Kyoto, Osaka, Hiroshima, Fukuoka and Yakushima island.
Book It: Fujinomiya: Guest House Tokiwa; Hakone: Gora Hanaougi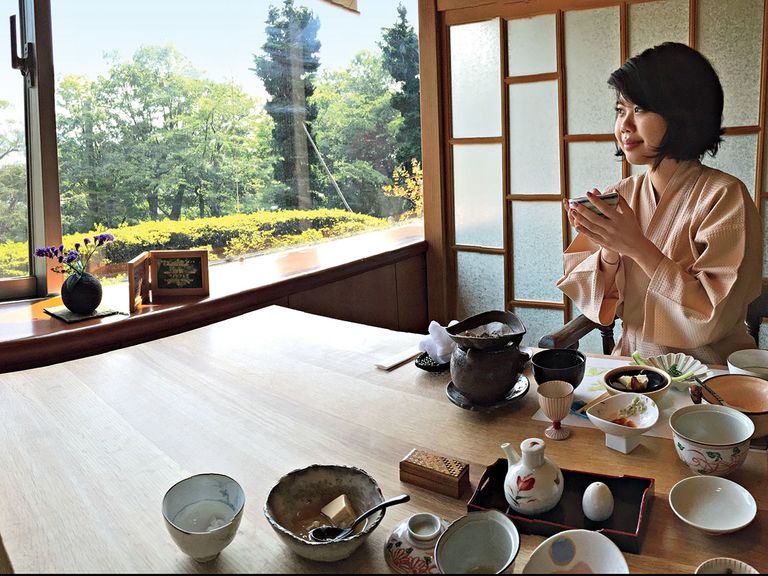 Bevin & Matt: Bali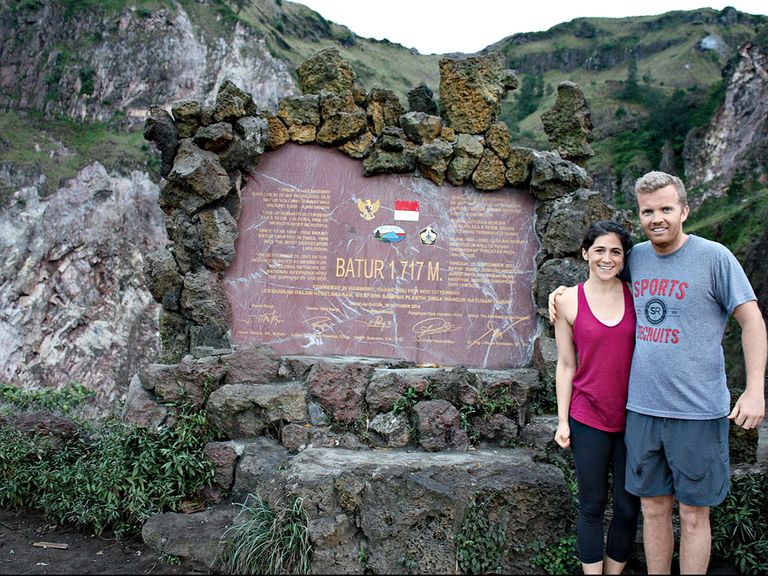 The Plan: New York–based newlyweds Bevin and Matt utilized a slew of credit card points to plan their two-week excursion that spanned three picturesque towns on the Indonesian island of Bali.
Must-See Sights: The pair took in the sunset from Seminyak's Potato Head Beach Club and biked through the Balinese village of Batur and its paddy fields with Dana Bali Tour.
Memorable Moment: The couple woke up at 2 a.m. for an unforgettable sunrise hike on Mount Batur—an active volcano that took nearly two hours to climb. "We hiked up the mountain in the middle of the night with flashlights," Bevin says. "When we got to the top, tour guides had breakfast ready, and we fed the wild monkeys around us that were just waking up for the day."
Standout Stay: Bali's COMO Uma Ubud hotel served as a tranquil retreat for Bevin and Matt, who spent five days relaxing poolside with local treats like black rice pudding and muesli. "The resort was seriously magical," Bevin says. "The private villas were beautiful, and the pool looked like something out of a magazine."
Packing Essentials: Preloaded Google Maps came in handy while exploring sans cell reception. "Even with a tour guide, it was
useful to have offline maps of the area on our phone," Bevin says.
Travel Tip: "Hire a driver," Bevin says. "It's affordable and so worth it to have someone who's familiar with the area."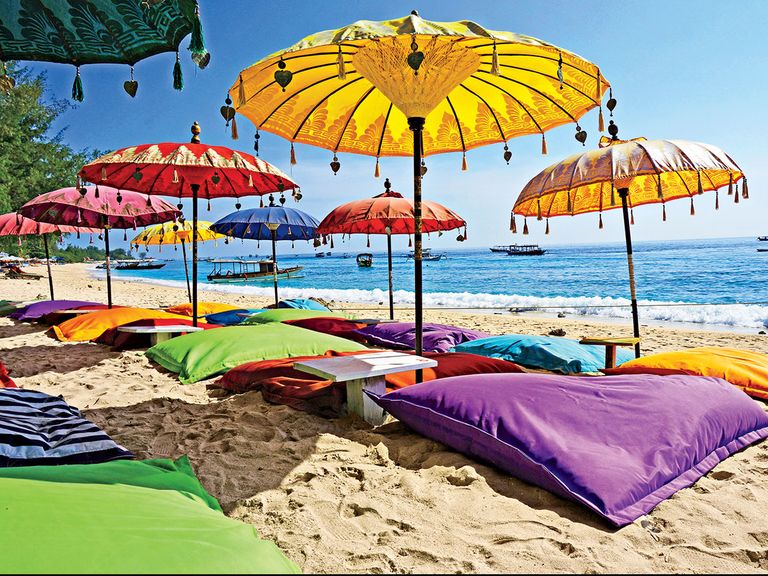 Honeymoon at a Glance
Time of Year: May—June
Budget: $10,000
Length of Trip: 16 days
Travel Time: 26 hours
Map It: A 15-hour flight from New York City to Hong Kong was followed by a layover and finally a 5-hour flight to Bali's Ngurah Rai International Airport.
Book It: Seminyak: The Royal Beach Seminyak Bali; Ubud: COMO Uma Ubud; Nusa Dua: The Laguna Bali