Your first trip together as a married couple should be blissful and magical, and we believe they should be as relaxing as they are romantic.  We've collected the perfect Honeymoon destinations for ultimate mind/body restoration. Whether you want to keep it local or go abroad, destinations with features like these are as sweet as it gets.
Koh Samui, Thailand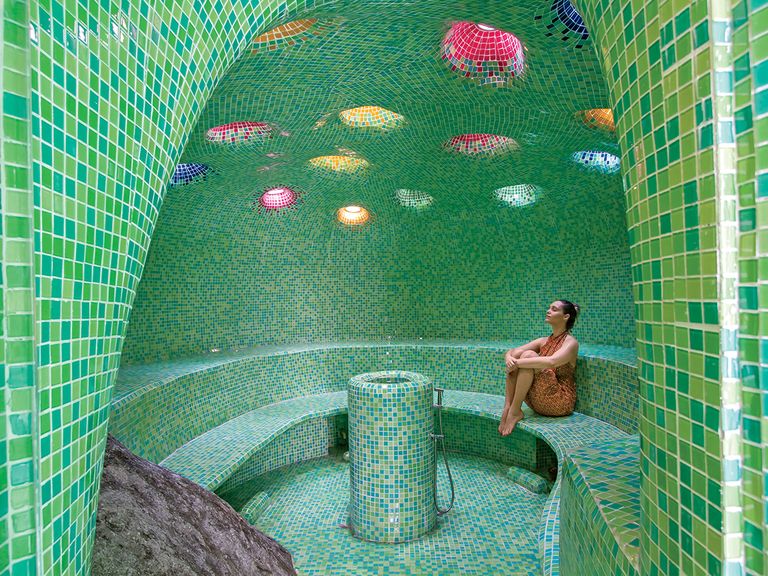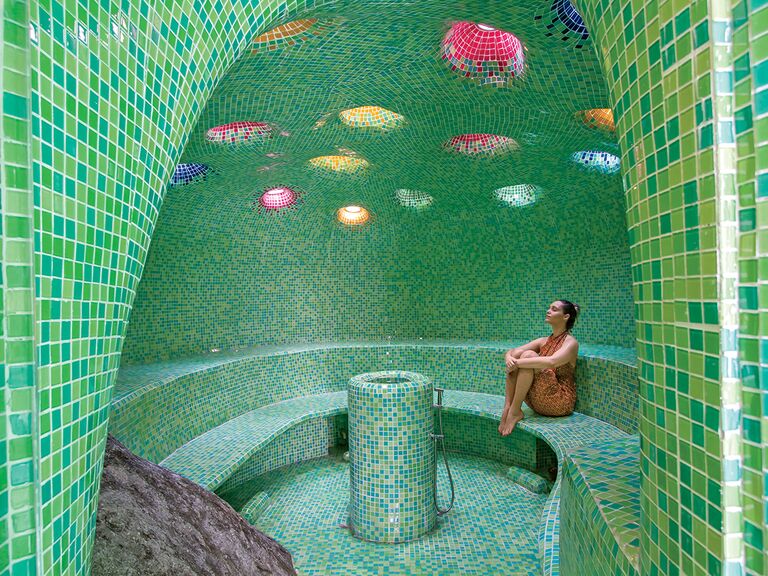 Why go: Once home to coconut farmers and fishermen, it wasn't until the 1960s that backpackers discovered this island oasis. More relaxed than partying Phuket, Coconut Island, as Koh Samui is known, lures travelers with palm-fringed bays, jungle-covered hills and authentic culture by way of small villages and Thai temples.
Where to stay: Kamalaya (from $270, Kamalaya.com), a dreamy wellness sanctuary set on a secluded beach, offers 3- to 14-day retreats that cover everything from detox to sleep issues. An à la carte wellness option allows guests to mix and match treatments and excursions including visits to Wat Plai Laem temple and vinyasa sessions at the ocean-facing yoga platform.
Restore your mind: The Relax & Renew package (all-inclusive for three nights from $1,700) promises to boost energy and quiet the mind. After a wellness consultation, experts will create your perfect stay full of days that revolve around intentional breathing classes, lotus scrubs at the spa, organic meals and sunsets by the infinity pool.
Don't miss: Every week the resort offers a cruise along the southern coast and neighboring islands. The Naga, a 98-foot sailboat, has therapists on hand for massages and snorkel equipment for exploring the clear waters of the bay of Siam.
Costa Blanca, Spain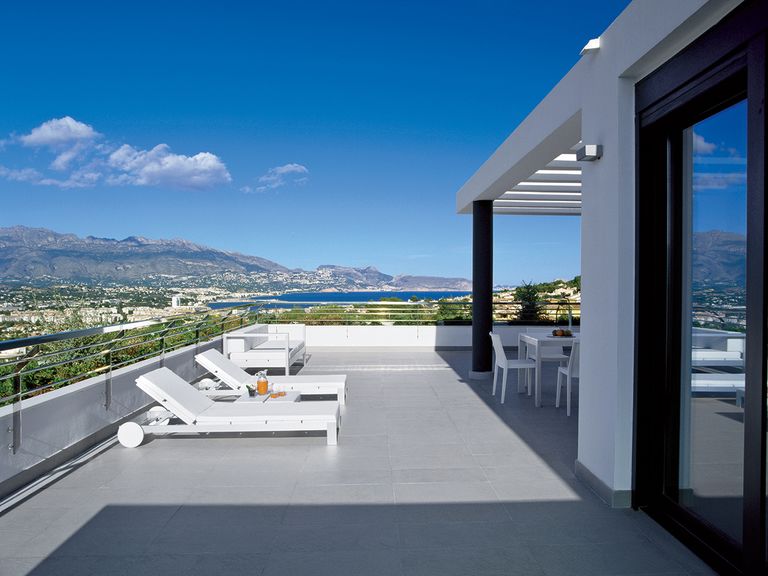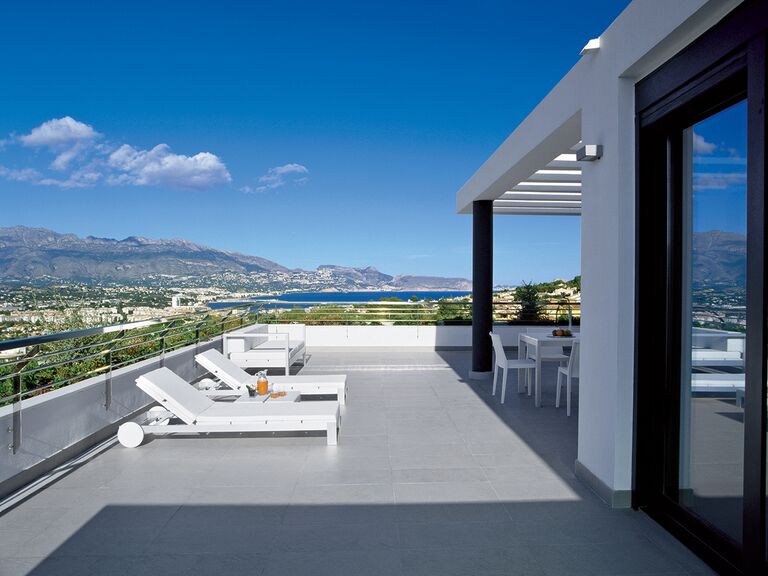 Why go: The Spanish Mediterranean Coast exudes romance and relaxation. With one of the best climates in the world, the weather is always perfect for a day at the beach. Charming fishing villages like Altea appear trapped in time, while holiday hub Alicante has a glitzy buzz thanks to its seven beaches and lovely promenades.
Where to stay: Just 45 minutes from Alicante, SHA Wellness Clinic (rooms from $308, SHAWellnessClinic.com) is a five-star wellness escape that radiates a Zenlike calm. Perched atop a hill, the sleek resort overlooks whitewashed villas, the bay of Altea, olive groves and the Sierra de Bernia mountains. The 93 rooms and suites are minimalist in design but feel like cocoons of comfort, and the SHA Life Learning Center hosts lectures from top health experts on a range of topics including sleep and macrobiotic foods.
Restore your mind: The SHA Wellness Clinic's menu boasts more than 100 therapies. If you've already mastered yoga, try Ai Chi, a type of aquatic meditation that uses dancelike movement sequences and breathing techniques to increase energy and reduce anxiety.
Don't miss: The 23-station hydrotherapy circuit allows you to flow through jets, sprays, an underwater massage, sauna, steam and more
Turks and Caicos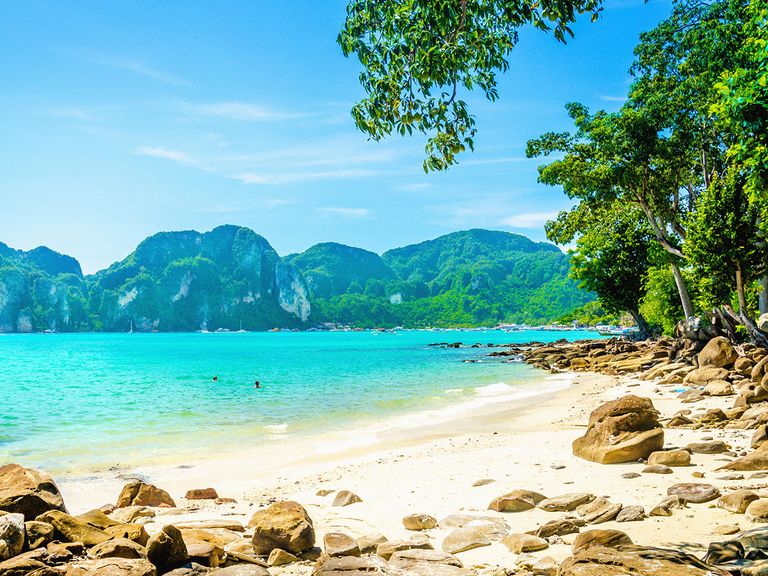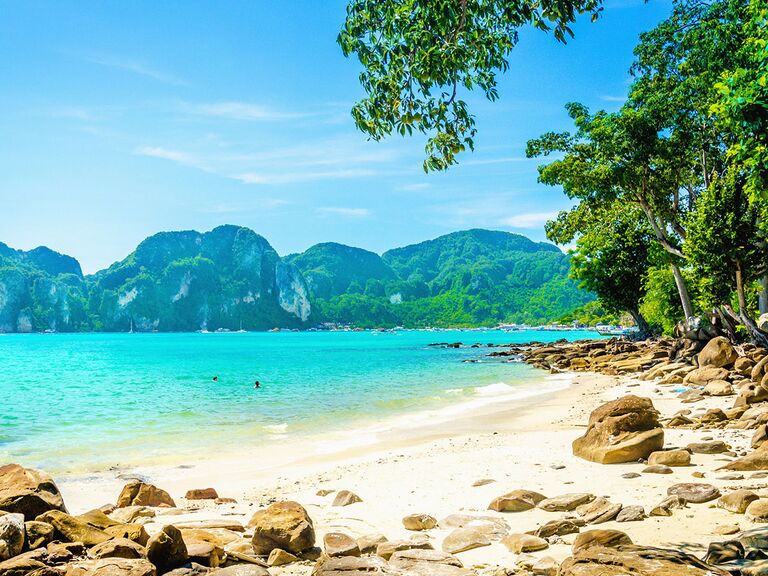 Why go: Powdery white sand, turquoise-blue waters and some of the world's top dive sites make this Caribbean gem a popular destination for couples looking to mix adventure and relaxation. Spend days island-hopping, snorkeling and dining on fresh lobster and conch.
Where to stay: Set on a tiny atoll, COMO Parrot Cay (rooms from $500, COMOHotels.com/parrotcay) is an idyllic private island spa retreat. Rooms come with four-poster beds, terra-cotta-tiled floors and Balinese furnishings. Couples looking to splurge should book the Love Pumpkin residence: a two-bedroom villa featuring an ocean-facing master bedroom, outdoor shower, private pool and butler service.
Restore your mind: The award-winning COMO Shambhala Spa has nine treatment gardens and a Pilates studio. Weeklong retreats  focus on activities such as yoga and the art of attention, and are taught by wellness rock stars such as yogi Elena Brower. In addition to Asian-inspired treatments like Thai Massage, Pizichil and Bhutanese hotstone baths, guests can also schedule a visualization session with renowned intuitive counselor Susan King. 
Don't Miss: It's easy to snooze poolside all day in the white-cushioned loungers or shady daybeds, but try to pull yourself away and explore the surrounding island. Honeymooners can book a privately guided 2.5-mile kayaking or paddleboarding excursion through the mangroves of Bonny Creek.
Traveler's Rest, South Carolina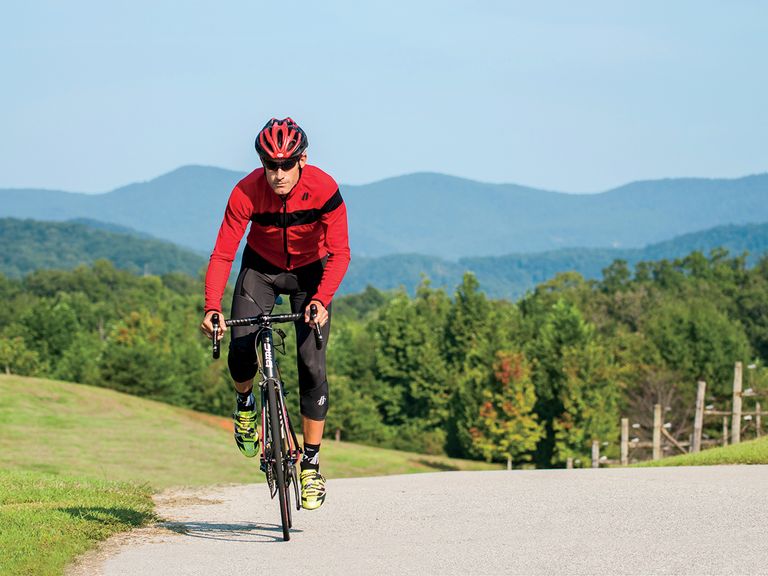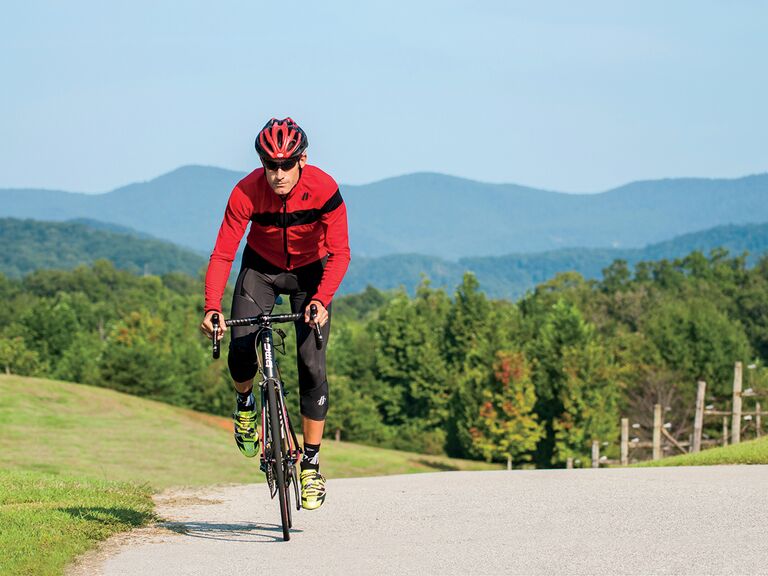 Why go: Outdoor adventures and activities can be the perfect chance to rejuvenate your body—and mind—and Greenville County has many scenic spots, like Falls Park, to enjoy the great outdoors. Farm-to-table restaurants, museums and music venues are a short drive away in downtown Greenville or just over the state line in hip Asheville, North Carolina.
Where to stay: Rustic hardwoods, exposed stone walls and artisanal ironwork give Hotel Domestique (rooms from $295, HotelDomestique.com) the feel of a European chateau, while its setting amid vineyards and the Blue Ridge Mountains makes it feel as if you're in French wine country. Former pro cyclist and owner George Hincapie has created the ultimate getaway for those who love good food, wine and cycling. Spend mornings pedaling scenic, car-free roads and afternoons lounging by the pool.
Restore your body: XD Cycling Camps are rides between 30 and 50 miles long, led by
experts. Postride, smoothies await at the door. Daily yoga and massages ensure fresh legs, and evening meals at Restaurant 17 provide gourmet fuel such as smoked pork dumplings and bison hanger steak.
Don't miss: Caesar's Head State Park is laced with a network of hiking trails. Couples looking for a challenge can tackle the 499-step outcroppings trail to the 315-foot Chimney Rock. You'll be rewarded with amazing 75-mile views of Hickory Nut Gorge and Lake Lure. 
Guacalito de la Isla, Nicaragua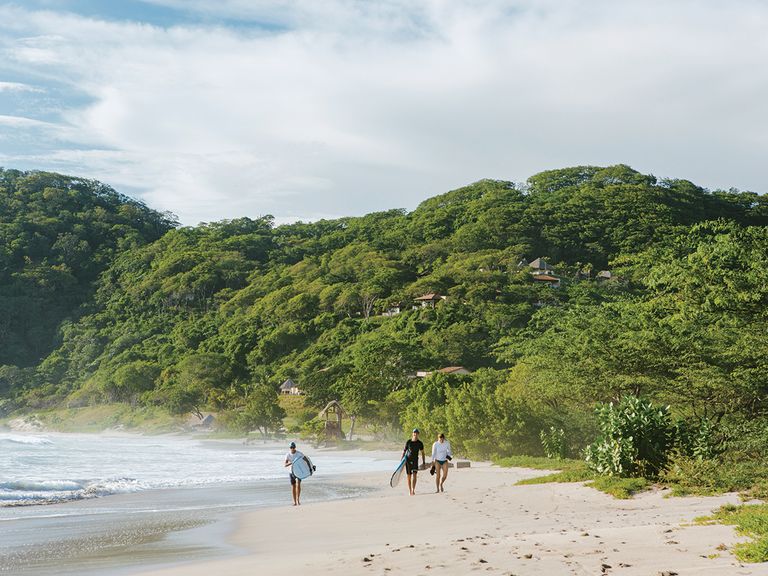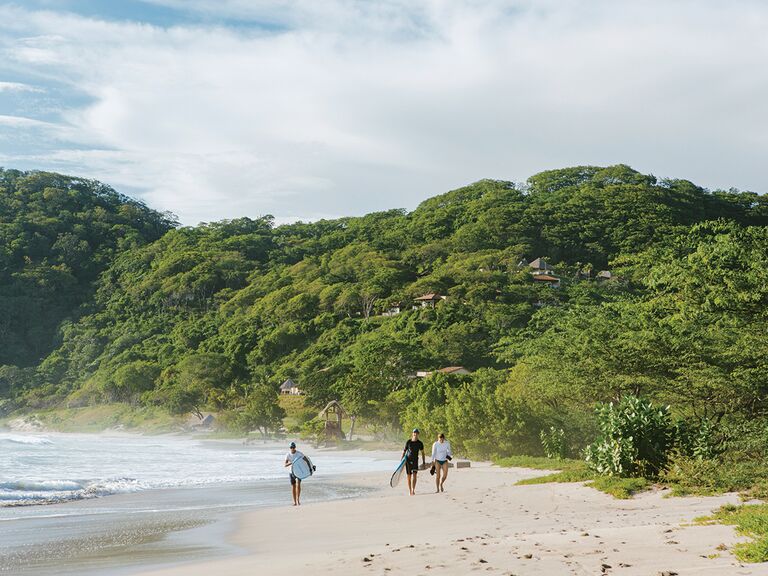 Why go: Nicaragua's Emerald Coast still feels like an undiscovered paradise. Explore lush jungles, surf crowd-free waves and walk along deserted, white-sand beaches. If you and your new spouse are craving culture, you can visit the nearby fishing village of Gigante or spend an afternoon or early evening strolling the colonial town of Granada.
Where to stay: Hidden away on Playa Manzanillo, Mukul (rooms from $550, MukulResort.com) introduced a new level of luxury to Nicaragua when it opened in 2013. Each of the 37 rooms come with ocean views and is furnished with repurposed rum barrel headboards, carved teak tables and other pieces crafted by local artisans. Splurge on a bohio—621-square-foot houses set 300 feet high in the rain forest canopy.
Restore your body: Australian surf pro Gavin Potter oversees the resort's Surf Shack and can arrange a variety of experiences, including lessons on a private beach—complete with video analysis—and expeditions aboard the Spirit of Mukul yacht in search of the best swell.
Don't miss: The spa at Mukul features six domed, palapa-style buildings, including a healing hut and crystal temple. After a day of surf, treat paddle-weary shoulders to a deeptissue massage and sun-kissed skin to a calming and soothing facial
South Island, New Zealand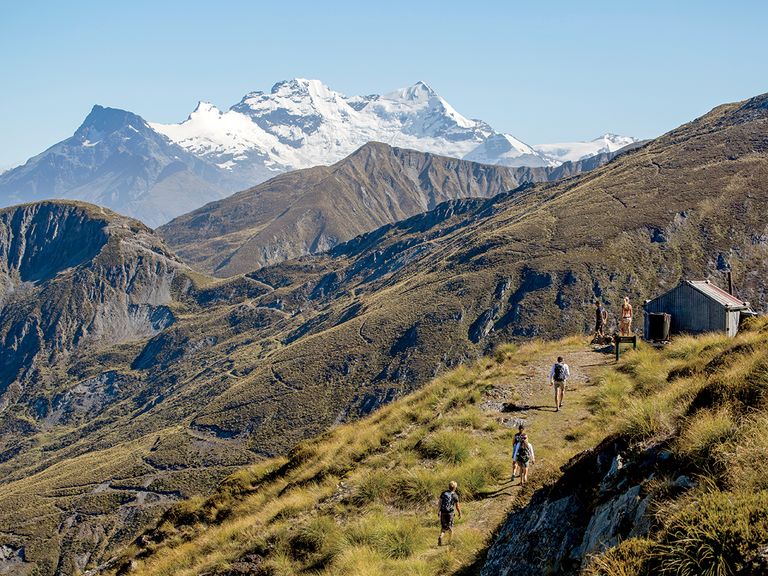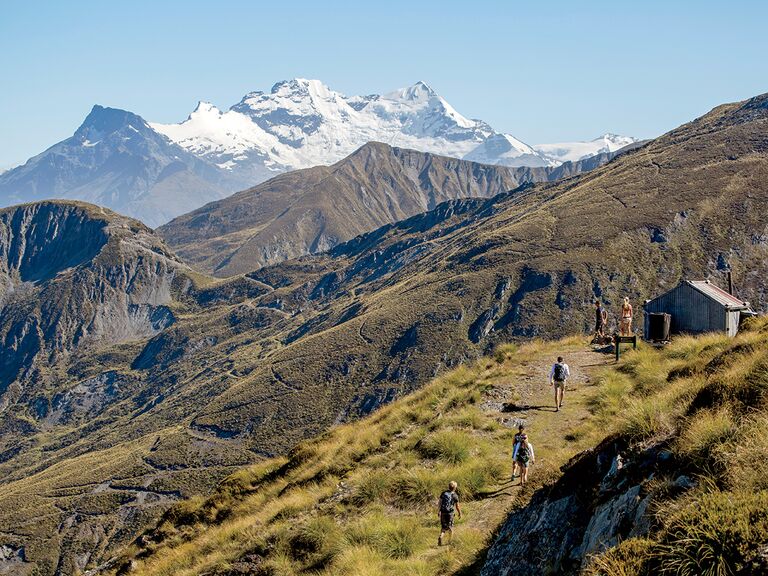 Why go: Rugged mountains and raw wilderness have made New Zealand one of the world's adventure meccas. World-class wine regions and ample farmland mean you'll be rewarded with stellar meals after every hike, bike and paddle.
Where to stay: Get off the grid and reconnect with nature at Aro Ha (all-inclusive for five days, from $3,100, Aro-Ha.com), a new wilderness retreat in New Zealand's Southern Alps. Days revolve around hiking, yoga, mindfulness and paleo-vegan meals. The hotel may be green (it's run on solar and hydro power), but it offers plenty of modern comforts. Timber-framed rooms have been outfitted with New Zealand wool floor rugs, feather beds and cashmere throws, and the Finnish sauna has Instagram-worthy views of Lake Wakatipu.
Restore your body: Surrounded by wildflower meadows, sapphire-blue lakes, gnarled forests and snowcapped peaks, Aro Ha puts unrivaled hiking experiences, ranging from leisurely strolls for novices to strenuous climbs for experts, at your doorstep. A four hour trek through Mount Aspiring National Park will make you feel as if you've stepped right onto the set of Lord of the Rings. 
Don't miss: Vegan meals may sound scary, but food is a high point of your stay at Aro Ha (seriously). Make time for an "un-cooking class" and you'll learn new techniques like dehydrating and master dishes such as fennelcoconut muesli and sea spaghetti with fermented pine nut pesto.
Nepal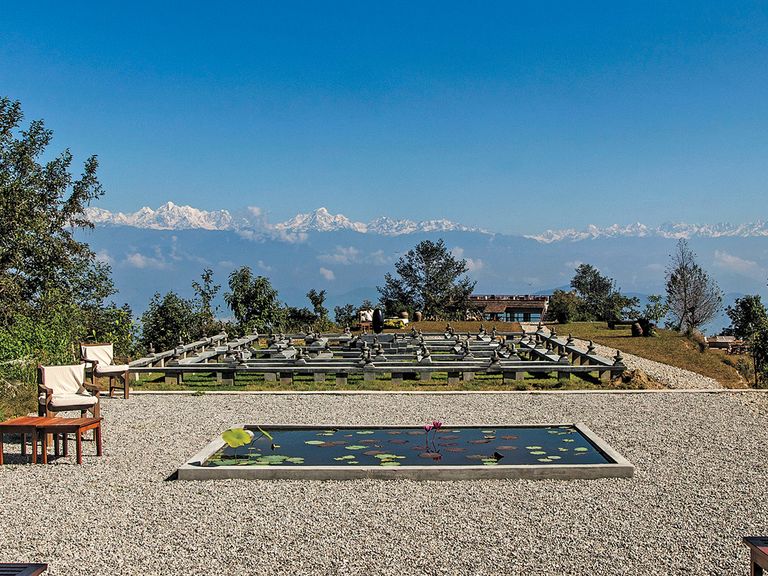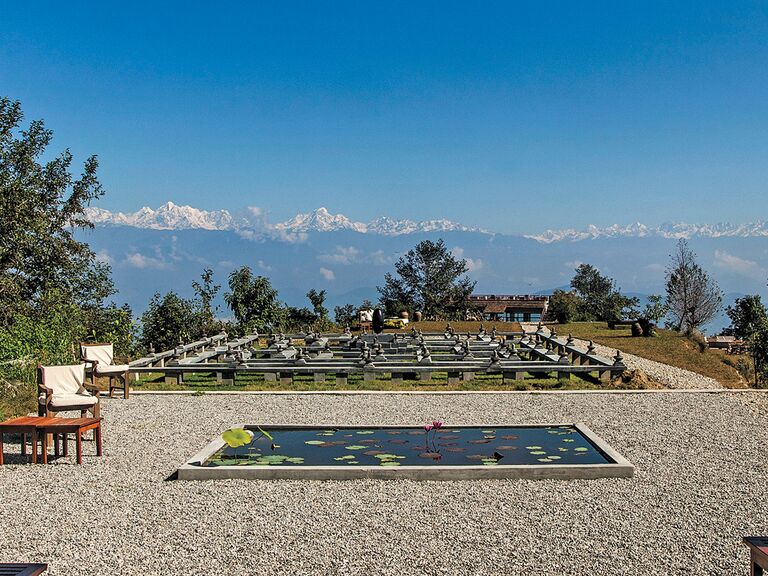 Why go: Dotted with mist-shrouded temples and crisscrossed with wind-blown prayer flags, the Himalayas draw both pilgrims and adventurers seeking spiritual awakening.
Where to stay: Escape the chaos of Kathmandu and book a stay at Dwarika's Resort Dhulikhel (rooms from $360, DwarikasDhulikhel.com). This holistic retreat is just 45 minutes from the capital and its rooms gaze out to snowy Himalayan peaks. Each suite has indoor and outdoor sleeping and living spaces, so you can fall asleep under the stars. Buddhist and Hindu masters helped design the property, from the Himalayan salt chamberto the meditation maze. Dwarika's organic farm provides ingredients for its Zen Buddhist restaurant.
Restore your spirit: Dwarika's wellness gurus include astrologers, naturopathy experts and visiting  monks. A consultationwith the resident Ayurvedic doctor will determine your body type (fire, air, water) and wellness program. Try a guided session in the Chakra Sound Chamber to unblock energy pathways in the body. 
Don't miss: You don't need to be a hard-core climber to experience Mount Everest. Dwarika's staff can arrange a helicopter ride to the Everest View Hotel, where you'll enjoy a champagne breakfast with panoramic mountain vistas. Your plane journey flies parallel to the Himalayan range, providing great photo ops.
Riviera Maya, Mexico

Why go: The Yucatán Peninsula's Caribbean coast may be lined with all-inclusive, beachfront resorts, but it's also home to cenotes (natural swimming holes), excellent dive sites and ancient remnants of Mayan civilizations.
Where to stay: Rosewood Mayakoba (rooms from $515, RosewoodHotels.com/mayakoba) is a destination unto itself. Suites are set on the beach or along lagoons and come with rooftop decks, plunge pools and huge terraces. You can have a different dining experience every night, from sushi at Agave Azul to Italian at Casa del Lago.
Restore your spirit: Sense, a Rosewood Spa, can arrange a half day Healing Hands experience, which includes a private consultation with a shaman and a sunset ceremony accompanied by music from shells and Mayan chants. The shaman will then guide you through a rebirthing ceremony in a cenote. The experience ends with a Temazcal Journey featuring a purifying bath of herbal water and volcanic rocks.
Don't miss: Escape the tourist crowds of Chichen Itza and instead visit the under-theradar ruins of Ek Balam. 
Sedona, Arizona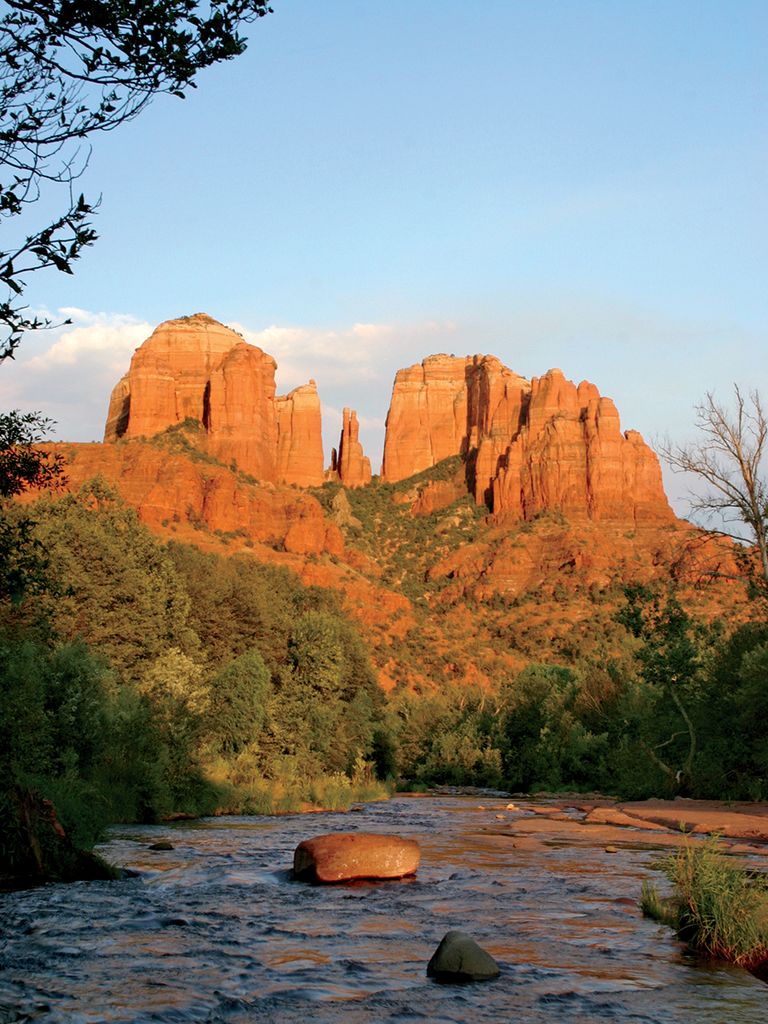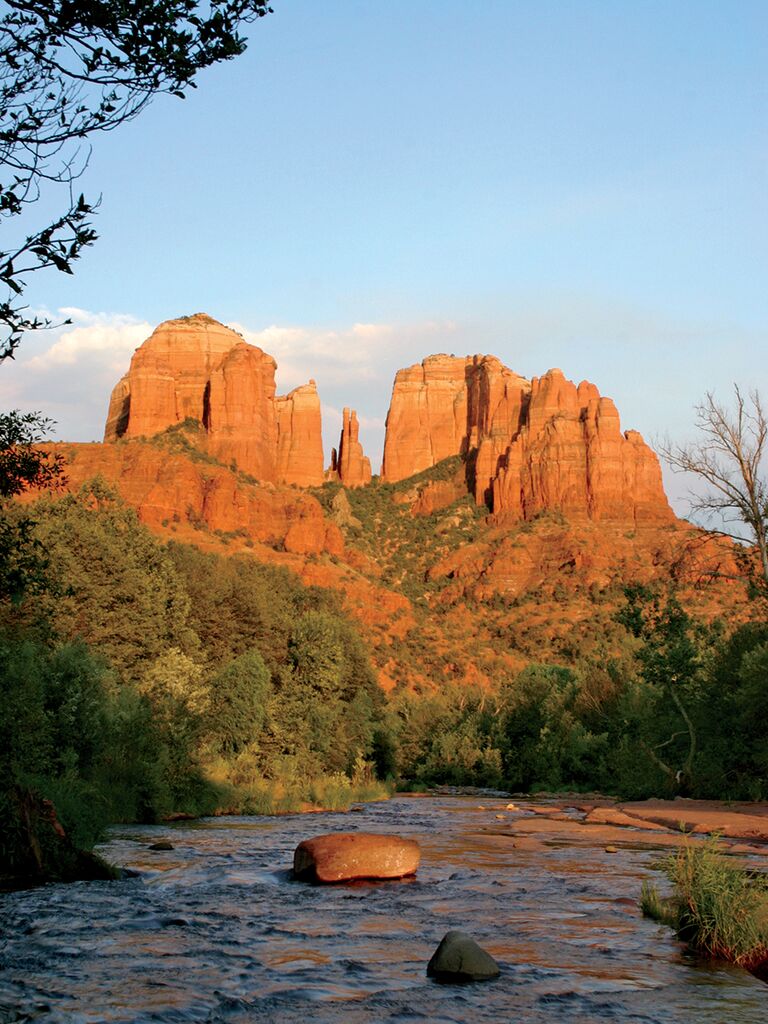 Why go: A haven for spiritual seekers and wellness aficionados, Sedona offers stunning red rock vistas and incomparable spas and healing centers. Plus, downtown you'll find art galleries and authentic southwestern cantinas.
Where to stay: Inspired by its stunning natural surroundings, L'Auberge de Sedona (rooms from $395, LAuberge.com) is just a half mile from uptown Sedona but feels farther away, tucked along the shady banks of Oak Creek. Recently redesigned guest rooms come with balconies or patios while cottages feature fireplaces and outdoor cedar showers. Dine creekside at a romantic, private table for two set beneath a canopy of vines and a chandelier.
Restore your spirit: Sedona is known for its swirling centers of energy that are thought to create spiritual awakenings for anyone who comes within a mile and a half of them. A morning hike to Cathedral Rock leads to a vortex that strengthens kindness and compassion. 
Don't miss: L'Apothecary Spa's signature Feet in the Creek experience is a three part connection among earth, nature and guests. The treatment begins with couples stepping into the creek and ends with a foot reflexology session.