Decorating your wedding reception with hanging chandeliers is fairly common. But hanging a cake upside down from the chandelier is something we've never seen before! Kimberly Bailey of The Butter End Cakery tells us how she pulled off this confectionery creation for Kaley Cuoco's New Year's Eve nuptials! Read our interview with her below and get an exclusive glimpse of this amazing wedding cake!
Tell me about this amazing cake! What was your vision?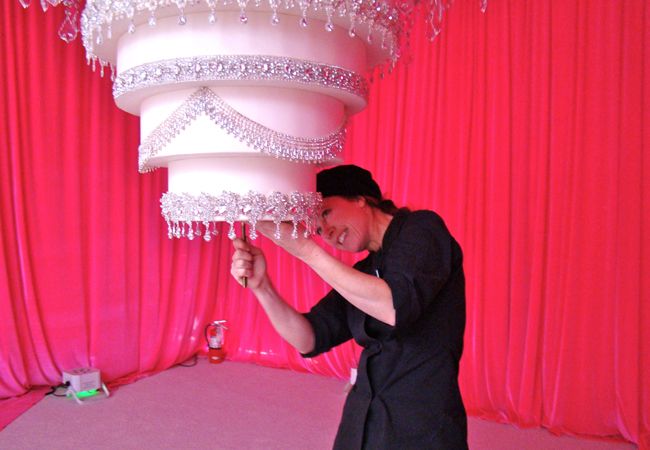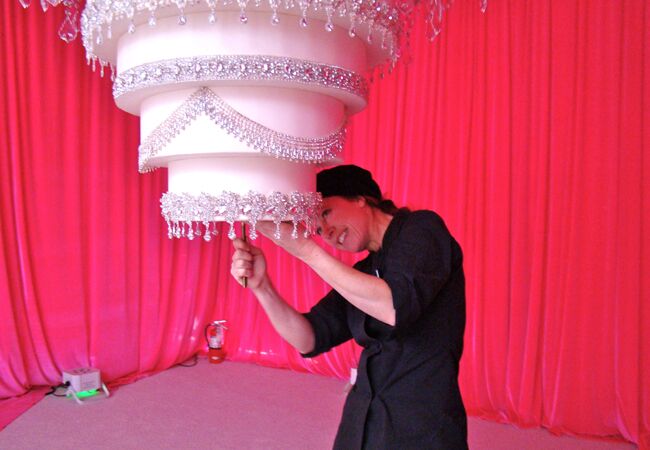 The Butter End Cakery
"When Kaley's assistant called me about this job she said Kaley wanted something "over-the-top," the three magic words, and I just loved it. I came up with the idea of hanging a chandelier really low and putting the cake on top of it upright, but as I was drawing it out at her house I had this vision in my head of the cake being an extension of the bottom of the chandelier. Without even saying anything, Kaley saw the wheels turning and begged me to tell her what I was thinking. I shared the idea with her and she got so excited!"
How did you execute this idea?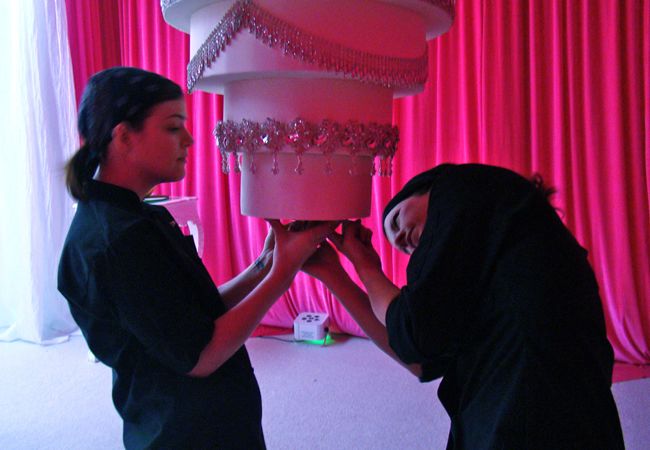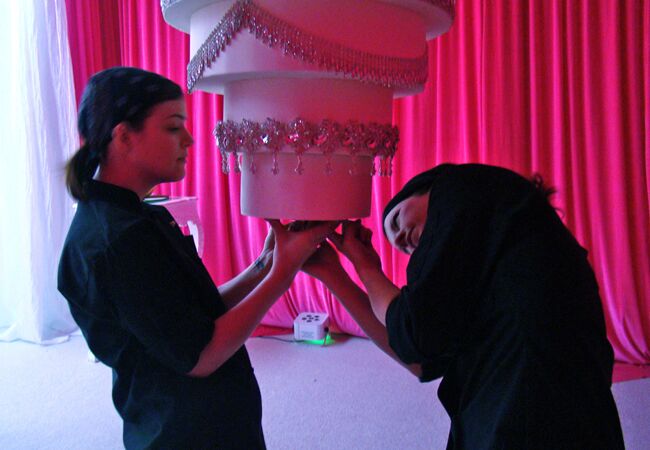 The Butter End Cakery
"Well, Rrivre Davies [of Rrivre Works] did all the design and production for the event and I had worked with him in the past so he gave me access to the space and to the chandelier. It was Rriver's idea to have pops of pink throughout and there was even a separate fuschia tent made off the main area for the big cake reveal."
Weren't you afraid it would fall?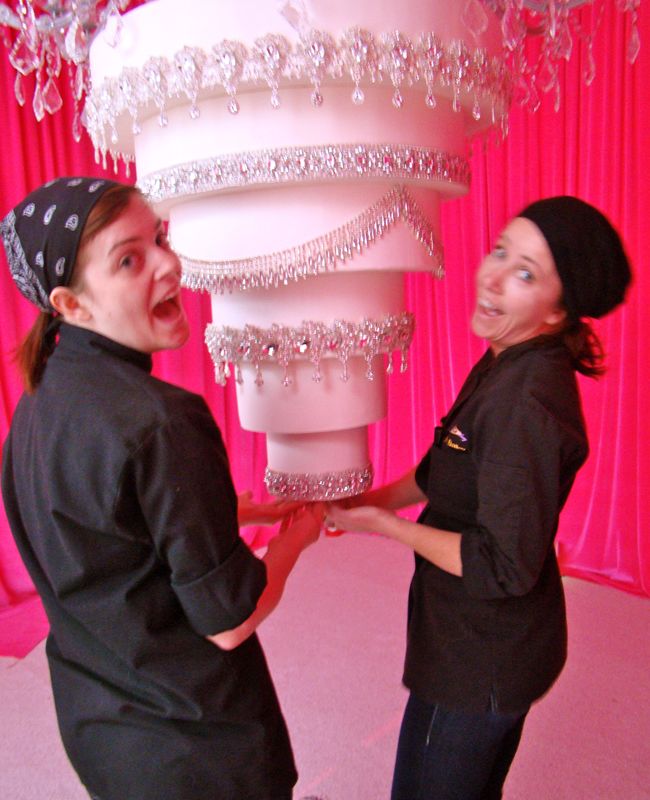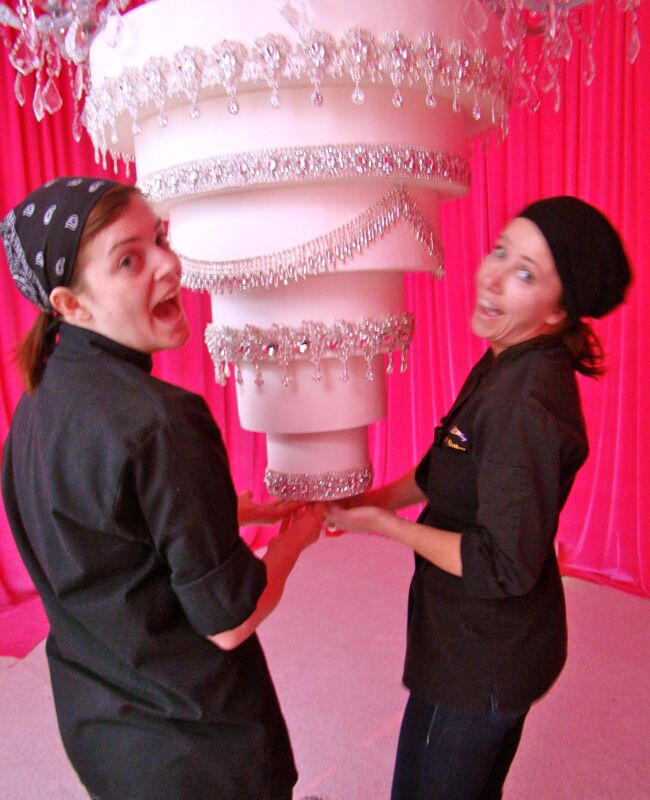 The Butter End Cakery
"We started doing the engineering of it pretty much after I met with Kaley a month and a half ago then it was a couple weeks of work. We had hung sandbags off the chandelier to make sure it would hold the weight of the cake. A center pull armature held the cake upright and board planks held the individual tiers."
How did the couple even go about cutting the cake?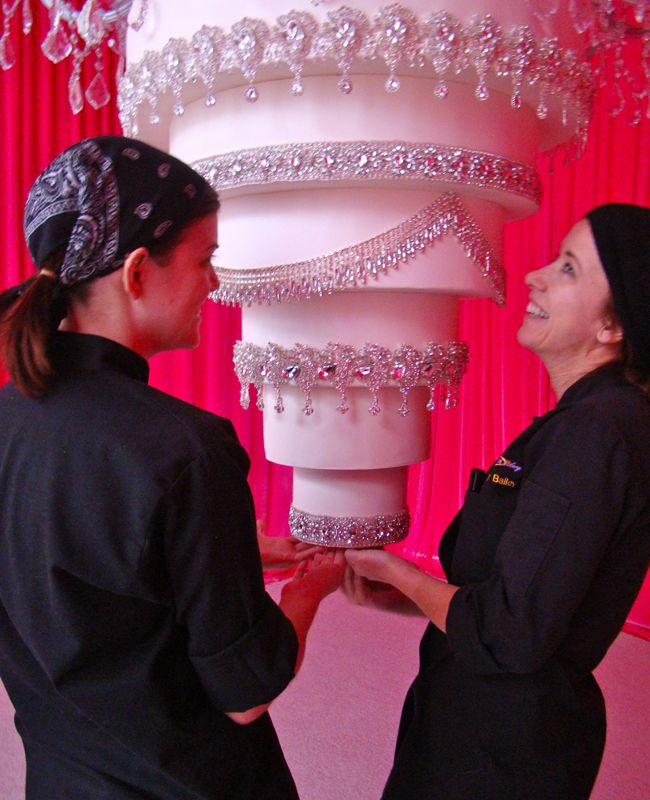 The Butter End Cakery
"Three people on site had to help Kaley cut it. It was free hanging of course, so if you hit the chandelier it would swing left to right and since the tiers were upside down, the ledge you would usually cut didn't exist. It was just the opposite. So they had to go at it from the side and hold the bottom of the chandelier so it didn't move around."
What flavors did they choose?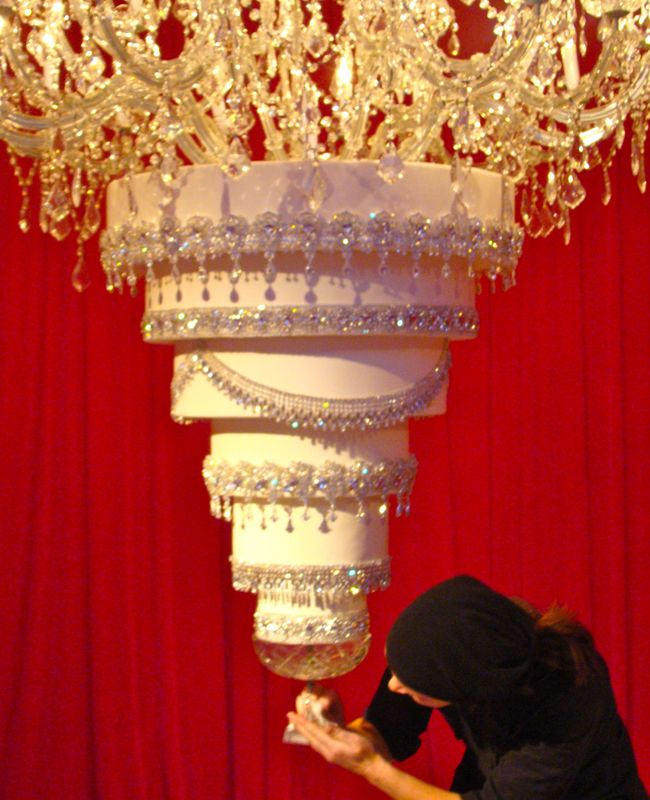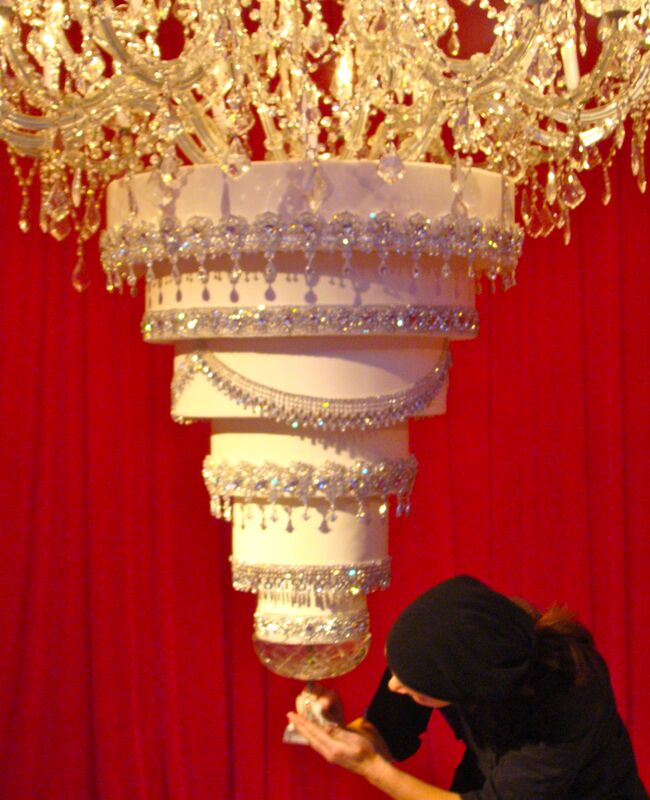 The Butter End Cakery
"Chocolate almond cherry cake with a cherry cream cheese buttercream and almond cake with a toasted almond cream cheese buttercream; The whole cake was covered in white rolled chocolate fondant."
Think upside down cakes will be a big trend for 2014?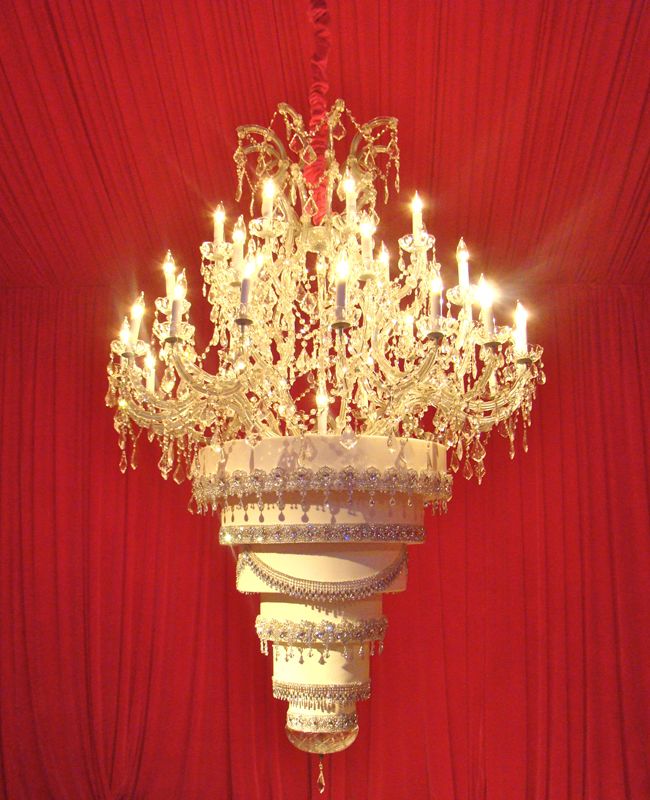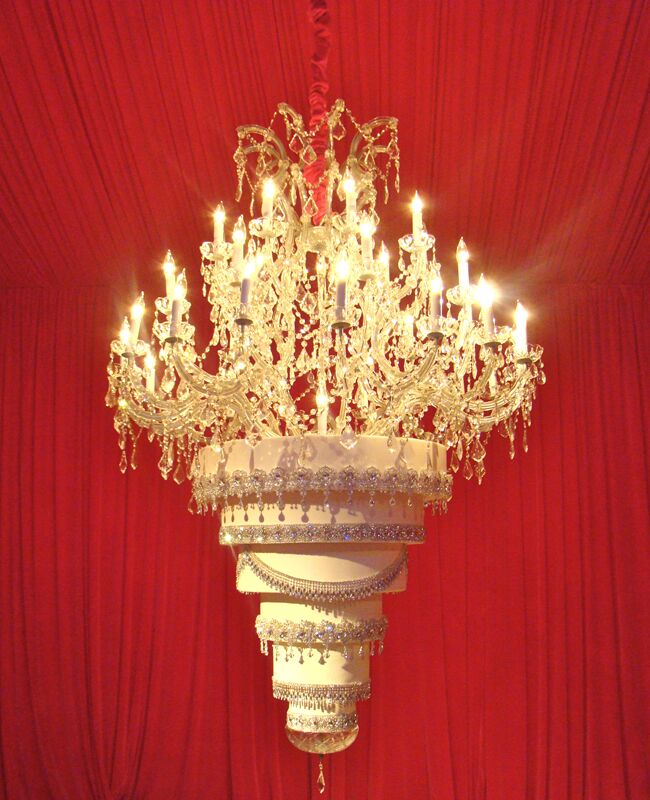 The Butter End Cakery
"I'd have to say if Instagram is any indication, there seem to be a lot of brides that are sending the photo to their own baker asking them if they can do this. Maybe we should patent the infrastructure! I'm just glad it stayed hanging. I had my cell phone on all night and stayed home with my fingers crossed! But this is just what Kaley wanted. She wanted something that everyone would remember. I can't even tell you how happy I am that I was the one to do that for her."
Want More? (Of Course You Do!)
> Get the Look: Kaley Cuoco's pink gown
> Celebrities most likely to get engaged in 2014
> The best dressed brides of 2013