For some couples, selecting the theme of their wedding can be the most difficult part of the planning process. After that, it all seems to fall into place. Picking one wedding theme helps to streamline every other decision: the color palette, decorations, menu and especially the dessert.
The wedding cake is the exclamation point of your day, which means that the treats you choose to serve on the side (if you want to give your guests some extra sweets) should be just as impressive. Event designer Matthew David Hopkins was planning an old-Hollywood-regency-themed wedding when he crafted the perfect DIY dessert element: cake pop candelabras. And he says any couple can re-create the dessert in their own way.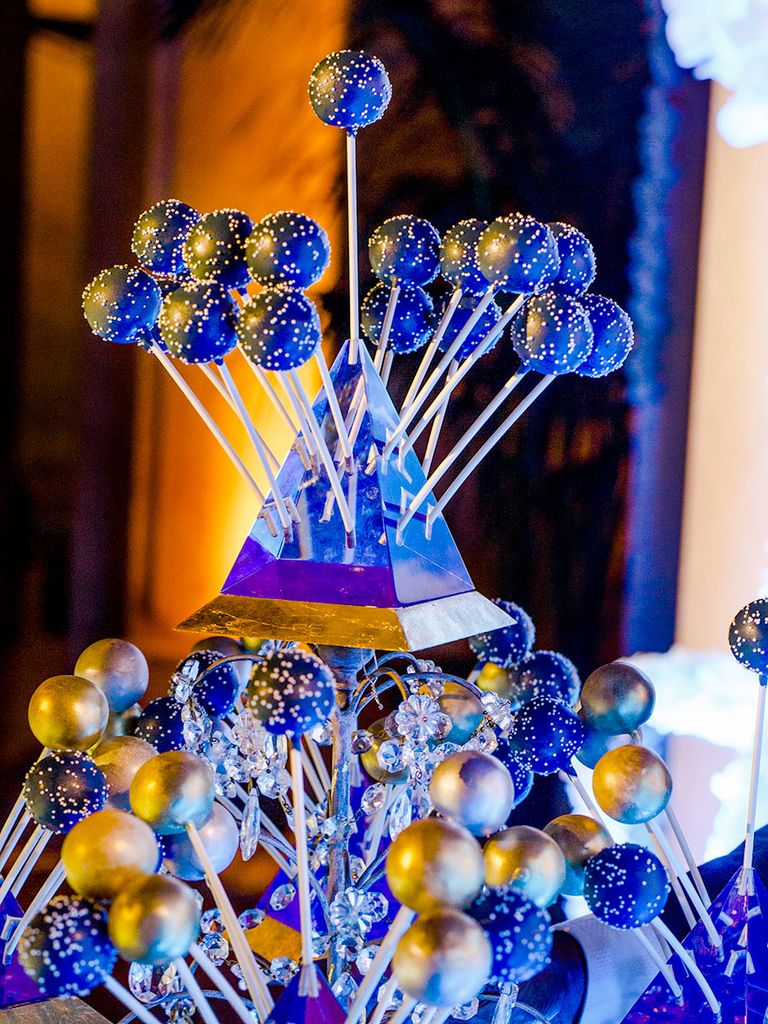 Vintage candelabras fit perfectly into the theme and served as a seamless dessert display. With a bit of tweaking (and drilling), the antique prop was turned into a one-of-a-kind, interactive dessert station that catered to guests. "The goal here was to keep people on the dance floor and allow the dessert to come to them in order to continue the flow of energy and further build excitement," Hopkins says.
"For brides who wish to replicate this concept, it's certainly possible. Think of the ways in which you can make it exciting, user friendly and visually compelling. For instance, find vintage props and modify them to suit your desires and needs."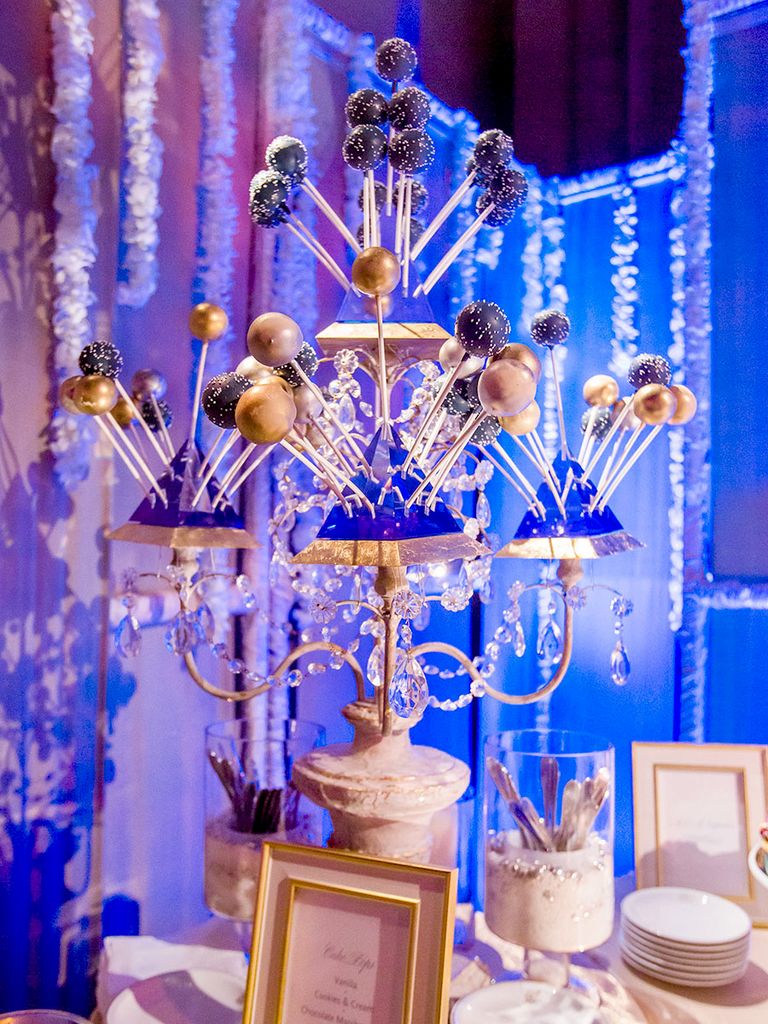 Hopkins also shares an important caveat: Don't forget about the logistics. If you create a station that needs to be refilled, make sure there's an attendant checking in on it. Is there a possibility things could get messy (think: melting chocolate)? An attendant should be on the lookout to keep it tidy and picture-perfect throughout the night.