Don't get us wrong, we're obsessed with flowers but lately we've been seeing leaves take center stage in wedding centerpieces and bouquets. And you can get just as much variety in a floral arrangement made entirely or mostly of leaves as you can with one with blooms. Eucalyptus is one of the most on trend leaves right now, but centerpieces with a variety of greenery (like the one below) have a effortless, organic vibe that we love. We love the forest-inspired look of the centerpiece below, which was designed by Fox Fodder Farm for an industrial wedding with rustic charm at the Foundry in Brooklyn, New York. Depending on the type and season leaves can smell just as good and be as colorful as flowers.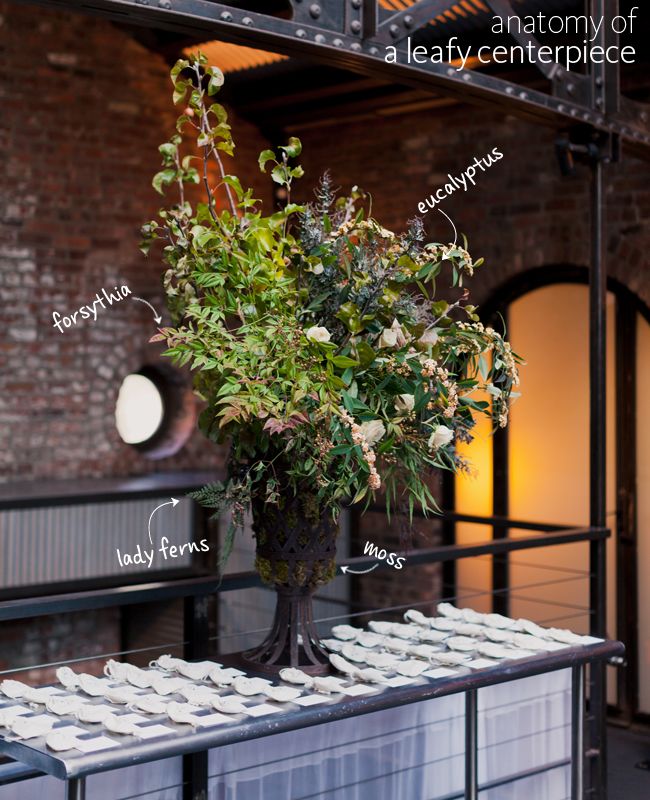 Mademoiselle Fiona Photography
Want more? Right here!
> 10 nonfloral centerpiece ideas
> 6 things no one tells you about your wedding flowers
> 9 ways to save on your wedding flowers