We promise: Kale is as beautiful in your centerpieces as it is healthy in your salads. Stylist and Tulipina Floral Design owner Kiana Underwood takes us through the steps to making a lush organic centerpiece that would fit in just right at your prewedding parties and reception. See the how-to below and find more photos here!


Garden and climbing roses
Hydrangea
Ornamental kale
Clematis
Milk glass vessel
Pruning shears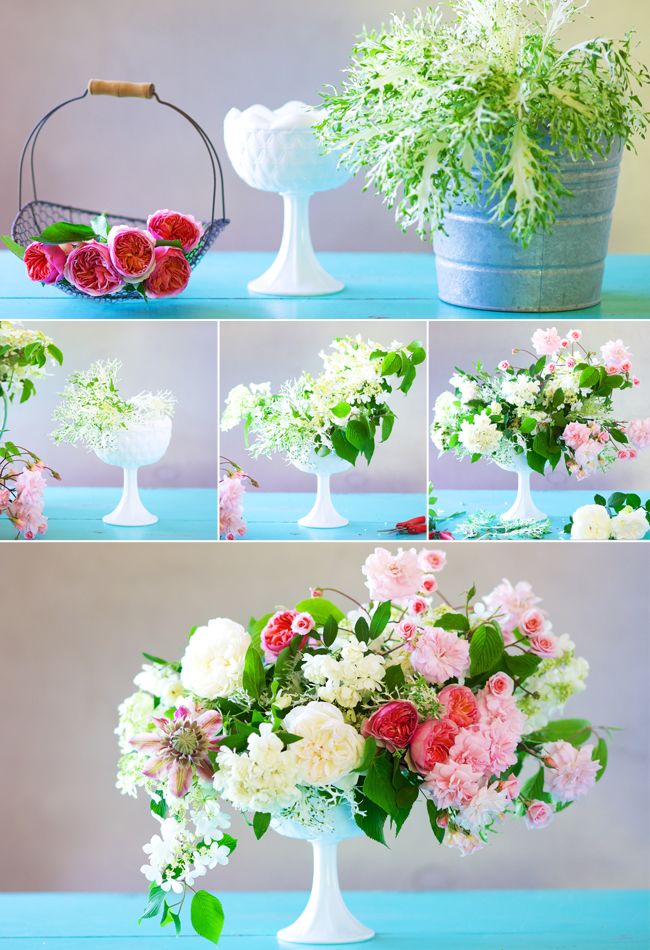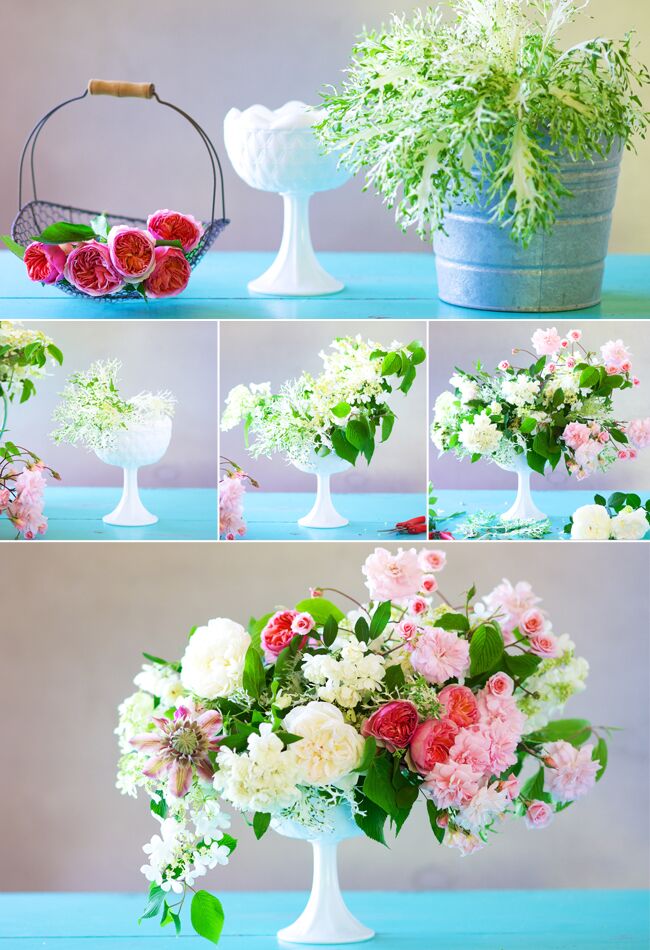 |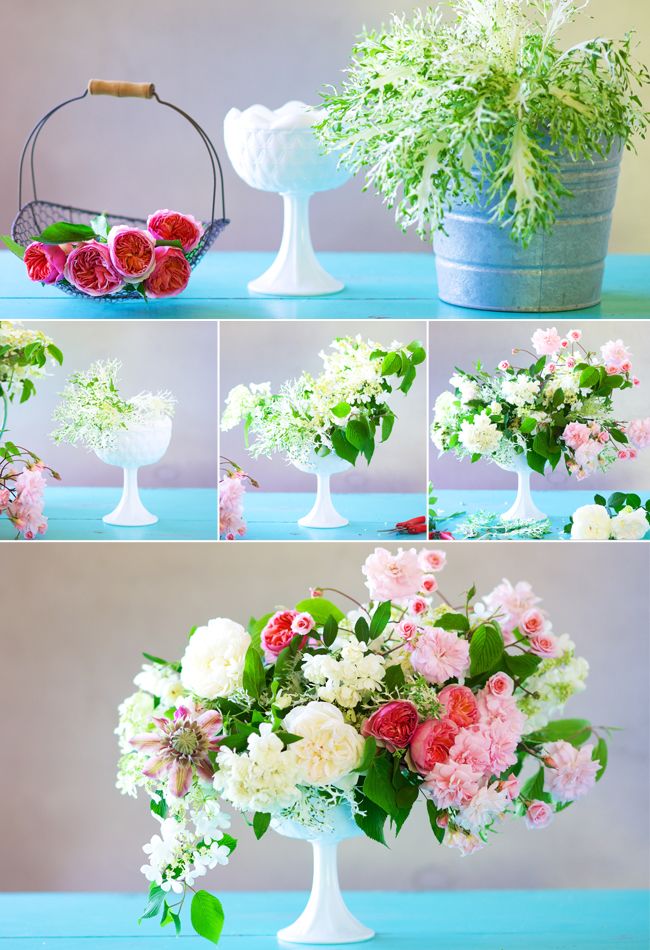 N.R. Underwood
1. To create a flowing floral centerpiece, start with a pedestal vase. Construct a base in the bowl of the vessel with ornamental kale. You'll build the rest of the arrangement on top and around the kale.
Tip: Choose your vase after you pick your flowers so you can make sure they complement each other.
2. Create the asymmetry of the centerpiece by placing a taller hydrangea branch on the opposite side of the kale.
3. Add the climbing roses both underneath and above the hydrangea. Place a couple of kale stems in between the blooms.
4. Add the single roses to the arrangement. As you put flowers in the vase, take a step back to examine your arrangement and check that you're placing flowers and foliage just where you need them.
Tip: Create your arrangement while looking in a mirror, so you can see all sides (as your guests will!).
5. Finally, add a single clematis bloom for color and texture.
Learn more about how to create meaningful, beautiful floral centerpieces and bouquets by watching Kiana's 3-day course on CreativeLive, your destination to learn skills from experts around the world through video workshops! Kiana's centerpiece workshop will broadcast (for free!) starting May 25.
See More!
> Like succulents? Then you'll love the latest wedding flower craze
> 67 DIY centerpiece ideas from real weddings
> Make you own tall centerpiece with coordinating potted plant table numbers