Sweet & Saucy Shop specializes in gorgeous custom wedding cakes and desserts that actually taste as good as they look–trust us! This California bakery has some of the most mouth-watering flavor pairings too, from Oreo frosting to salted caramel peanut butter. Their cupcakes are mini works of art and their elaborate dessert displays will bring any sweet-tooth to their knees. Co-owner and head pastry chef Melody Brandon gives us the scoop on her design process and why you might want to reconsider a cake topper.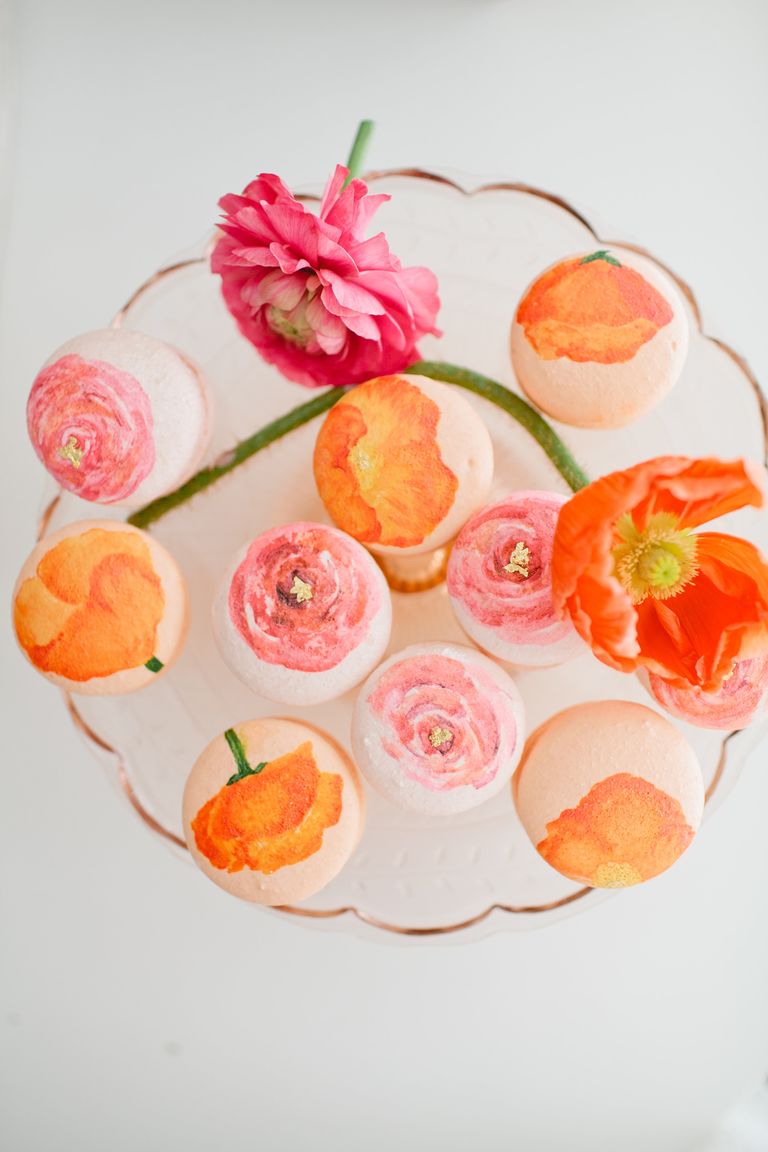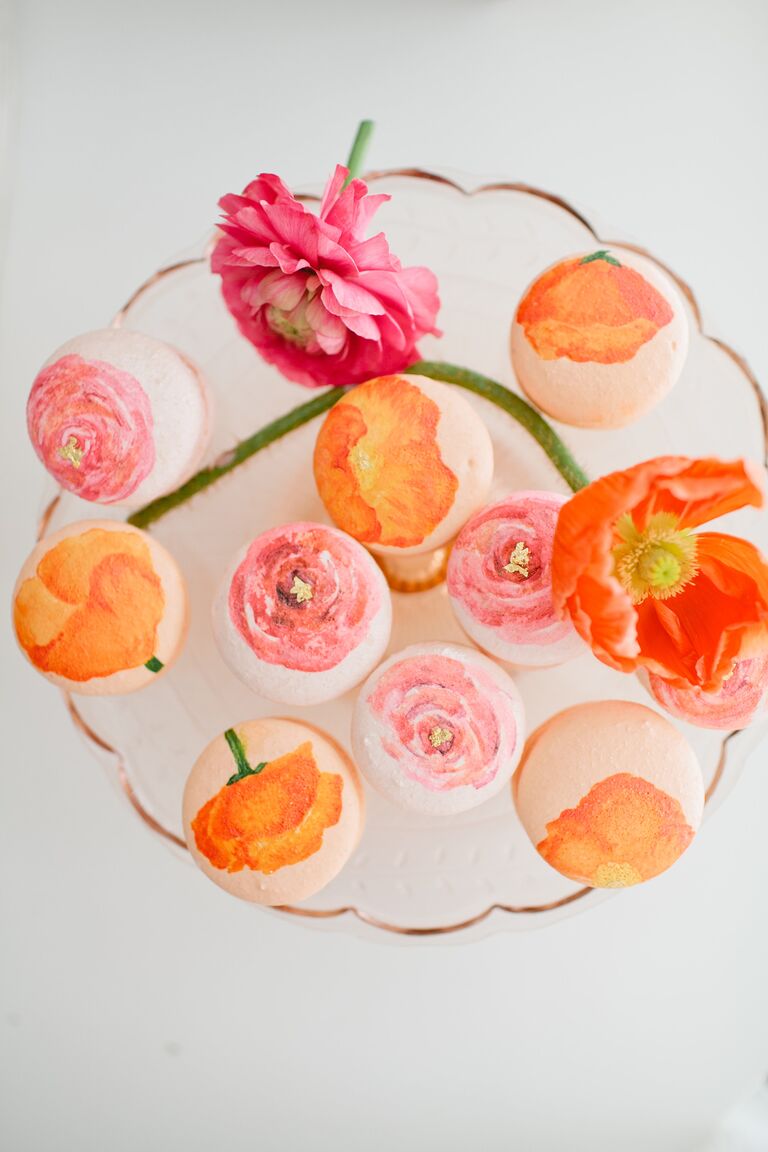 How did you get started in cake baking and design?
"I actually went to college to become an elementary school teacher, but after getting married young and cooking and baking nonstop I found that baking, instead of teaching, was my true passion. I then did a complete turnaround and went to pastry school at the Le Cordon Bleu in Pasadena. I worked at a place for less than a year before deciding to go out on my own. I worked out of my one bedroom apartment for about two and a half years. If I had a large job, I would rent kitchen space at nights. Then my parents decided to partner with me so we could open our first Sweet & Saucy Shop and the rest is history!"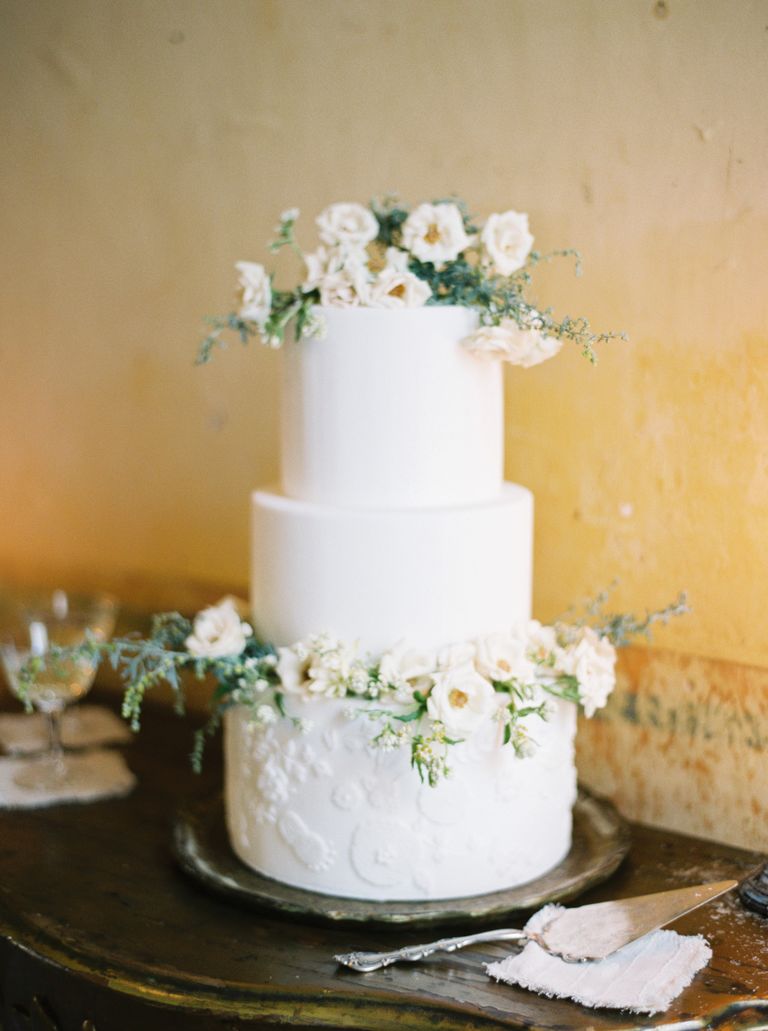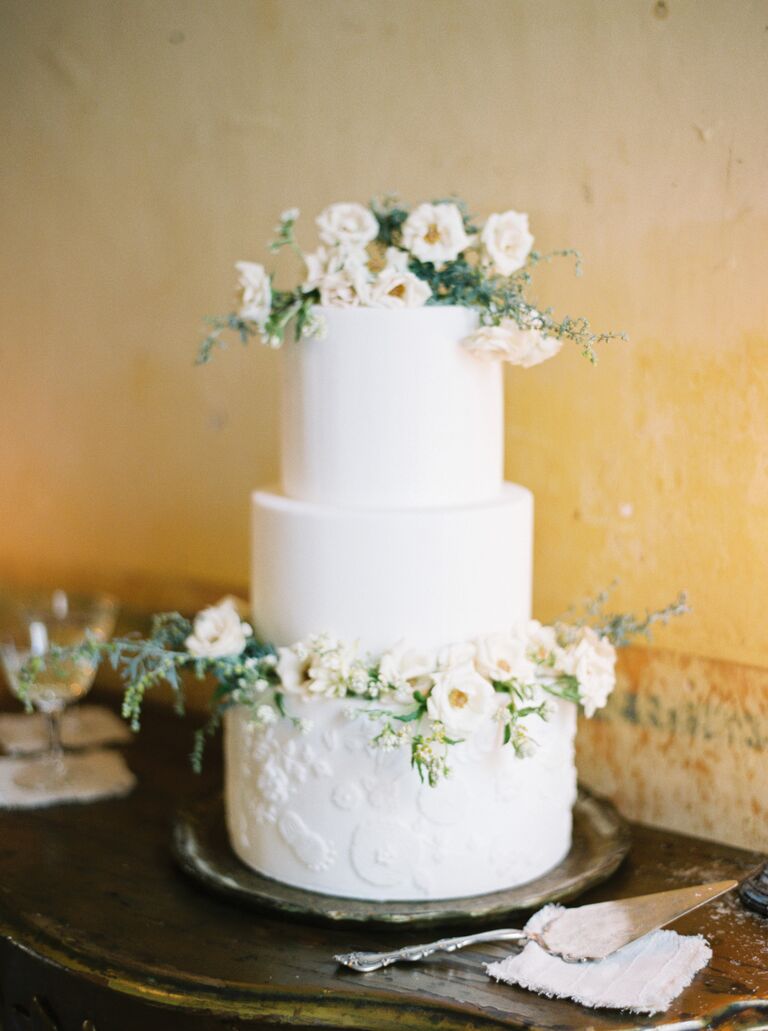 What would you say is the best part of your job?
"I love being able to work with my family on a day to day basis and have my kids by my side. I also love helping a client bring their ideas to life and seeing their reaction when what they had in their head actually turns into works of edible art. And of course, I truly love getting to work with such an amazing group of creative people that I am blessed to call my bakery staff."
Can you describe your design process?
"We always love meeting with clients in person if possible so we can let them taste our desserts and so we can get a sense of their wedding style and all the details that will make it unique. It is important to us to make sure the desserts and cake flow perfectly with the rest of the wedding style, so we love partnering with the client's planner, florist, etceteras, to see their ideas too. Then we brainstorm and create a cake sketch that fits just right for that particular couple."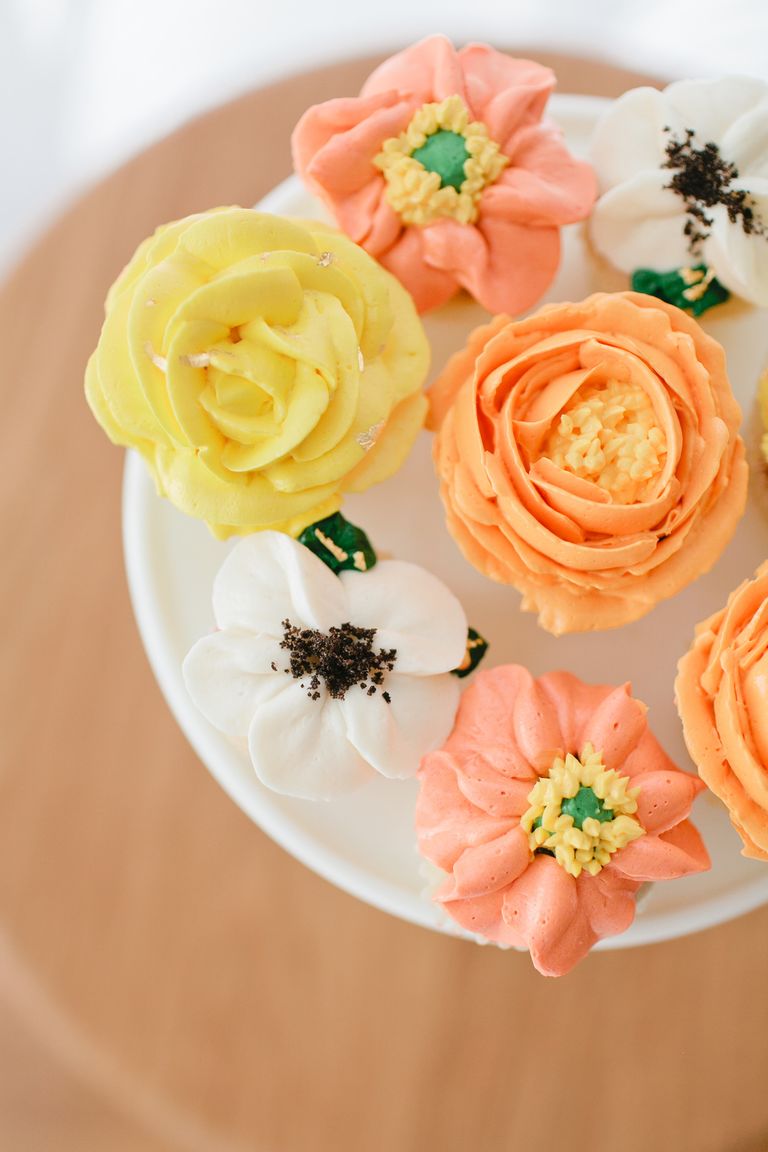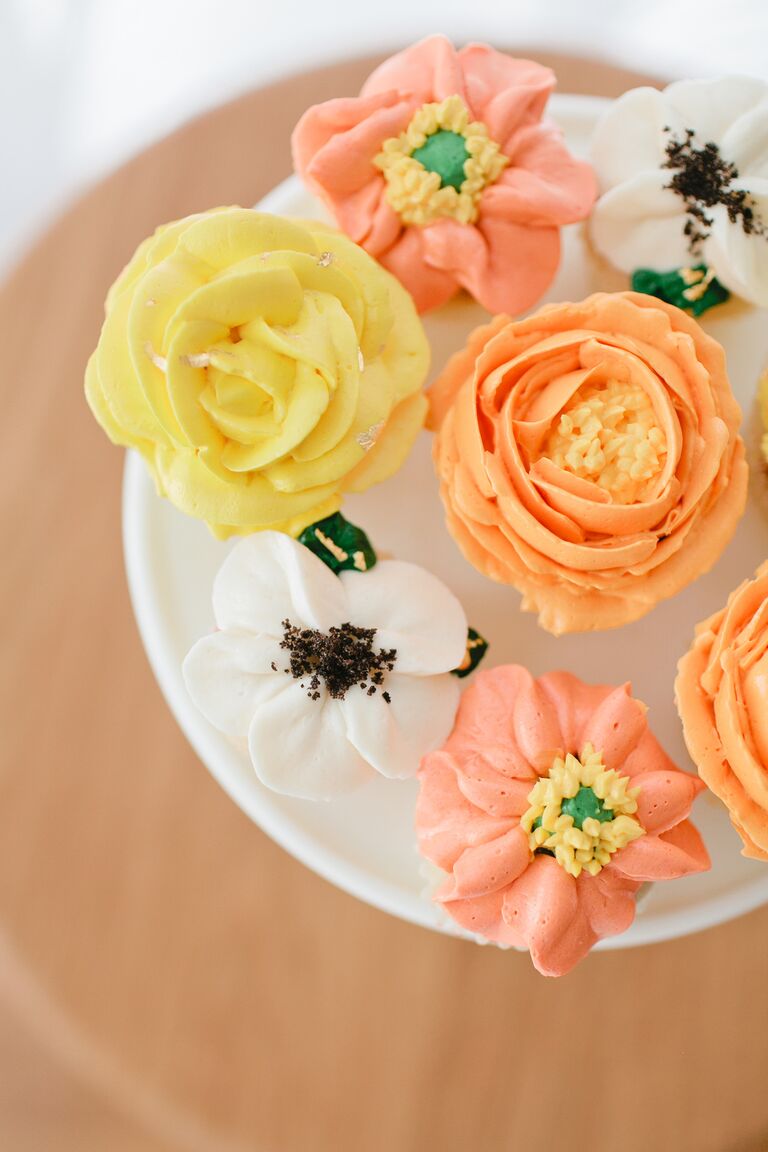 Do you have a favorite cake flavor or speciality filling?
"I absolutely love our pumpkin cake with cinnamon cream cheese frosting and salted caramel…I literally could eat it year round."
What is your favorite of-the-moment cake trend?
"I love how flowers have evolved from just doing sugar flowers–which I will always love–to doing wafer paper flowers and modern piped buttercream blooms. I also am still obsessed with hand painting on cakes and think that the "trend" will never go away since it is truly stunning and so personal!"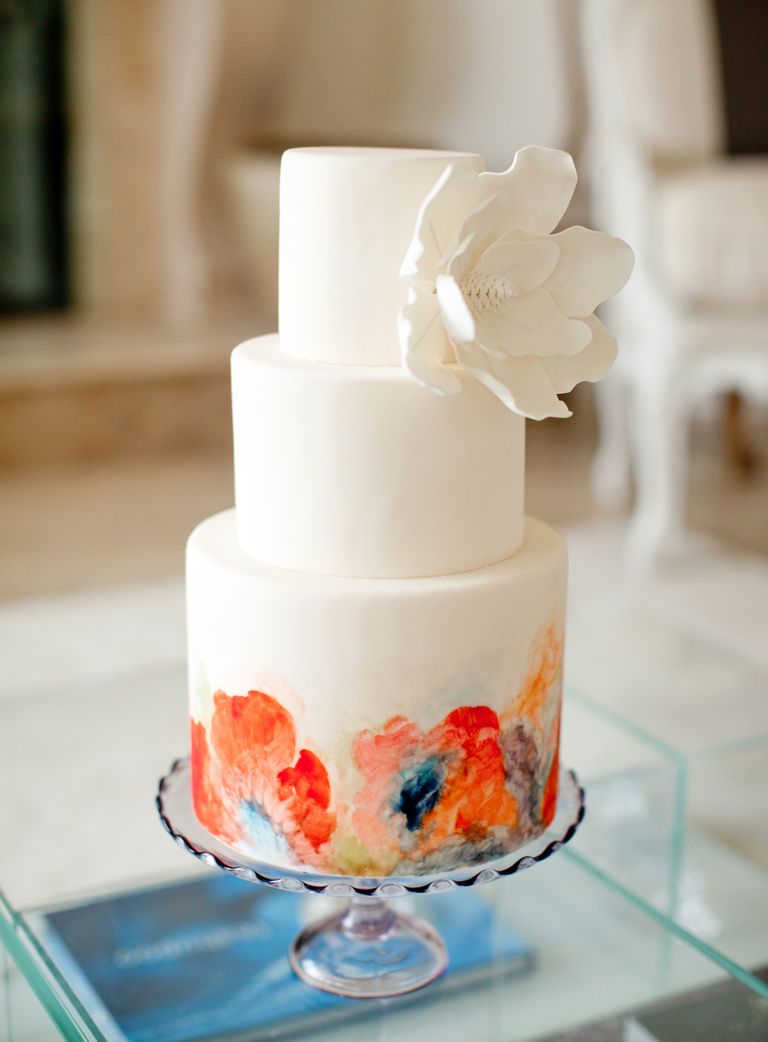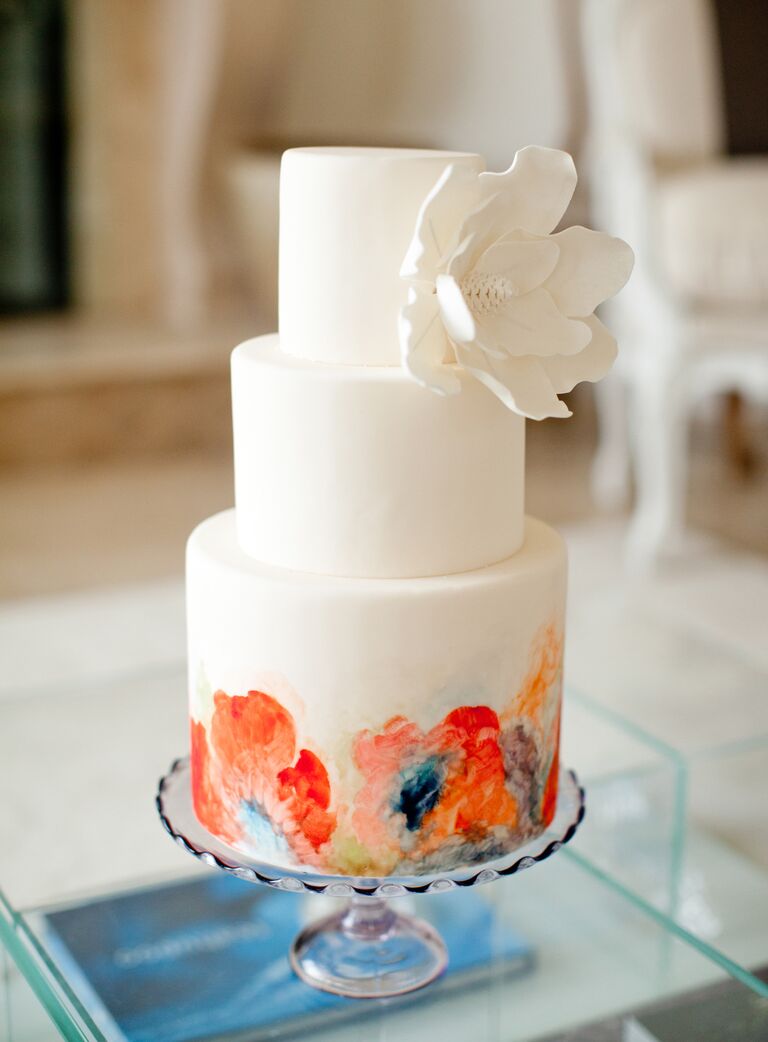 If you could give couples one piece of advice when choosing their wedding cake, what would it be?
"I would say to trust your cake designer and give them a little time to come up with a unique design that is truly based off of your wedding style, not something you just came across on the internet or in a magazine. It is okay to get ideas from cakes that you love, but I would definitely recommend not copying something exactly since this is your day!"
Topper or no topper and why?
"There once was a day that I was a no topper person for the most part, but after collaborating with Little Cat Design Co. to come up with gorgeous modern toppers for cakes, I am totally on the topper bandwagon! I don't believe every cake design needs a topper, but there are definitely a lot of cakes that really benefit with the addition of a stunning topper."