It's still early in the year, but Pinterest is already picking up on some major trends in the wedding space so far in their yearly report—and we're obsessed with all of them. Below, find what to-be-weds are loving, pinning and searching for the most right now in every category—fashion, beauty, food and décor—and prepare to feel inspired.
Wedding Fashion
High Necklines and Statement Sleeves



A little extra coverage can go a long way. While we love a good plunging neckline and strapless silhouette, brides on Pinterest are more interested in high necklines and statement sleeves than ever before.
Comfortable Flats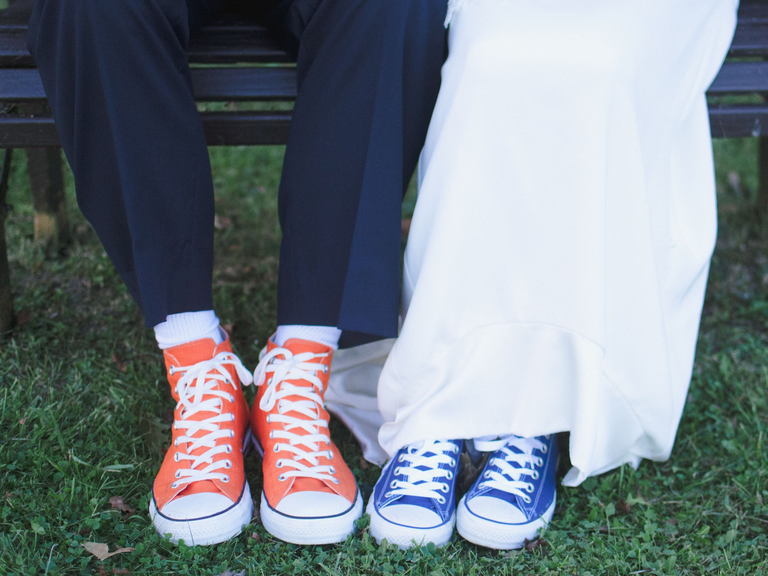 We couldn't be happier about this news: Comfort is in. When it comes to your wedding night—specifically your reception—opt for a pair of chic flats or fun sneakers for maximum ease on the dance floor.
Rose-Colored Dresses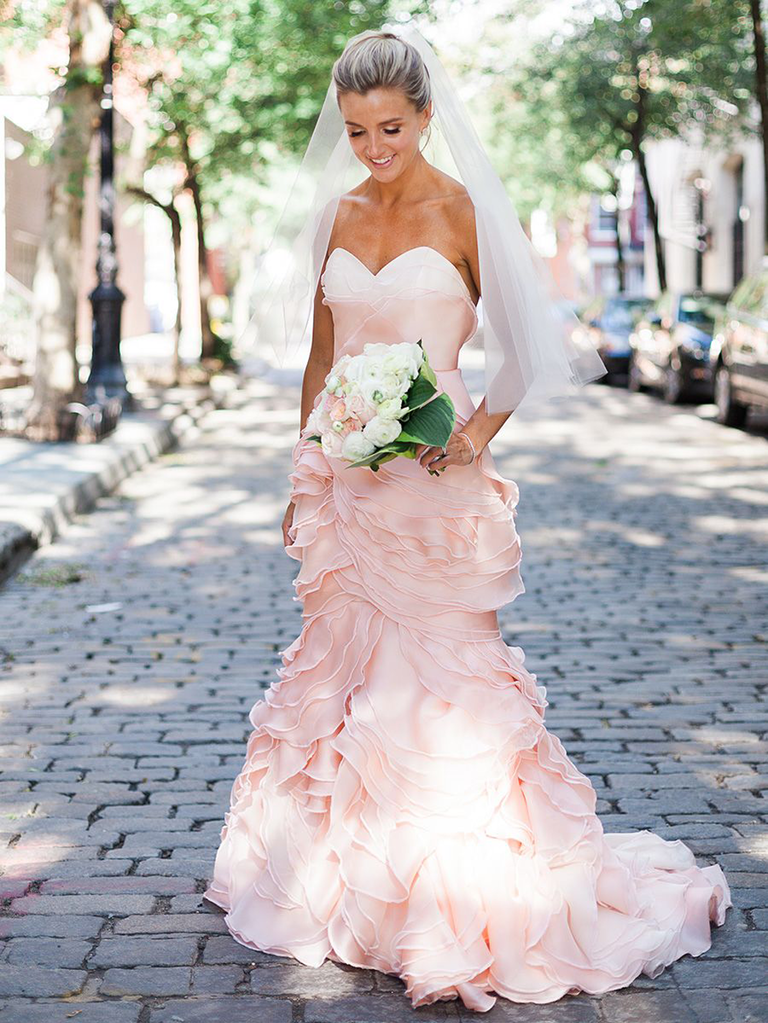 Dare to be different by donning a rose-colored dress on your wedding day (no, you don't have to wear white). If pink isn't your thing, you have plenty of other wedding-worthy colors to choose from.
Wedding Beauty
Messy Updos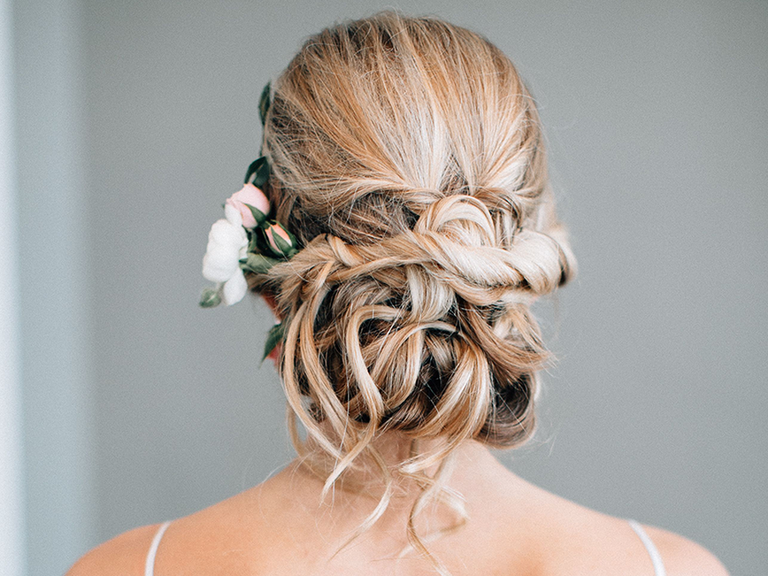 No, messy buns aren't just good for the gym—they're great for your wedding day too. The key is to strike a balance between undone and polished.
Long, Lush Lashes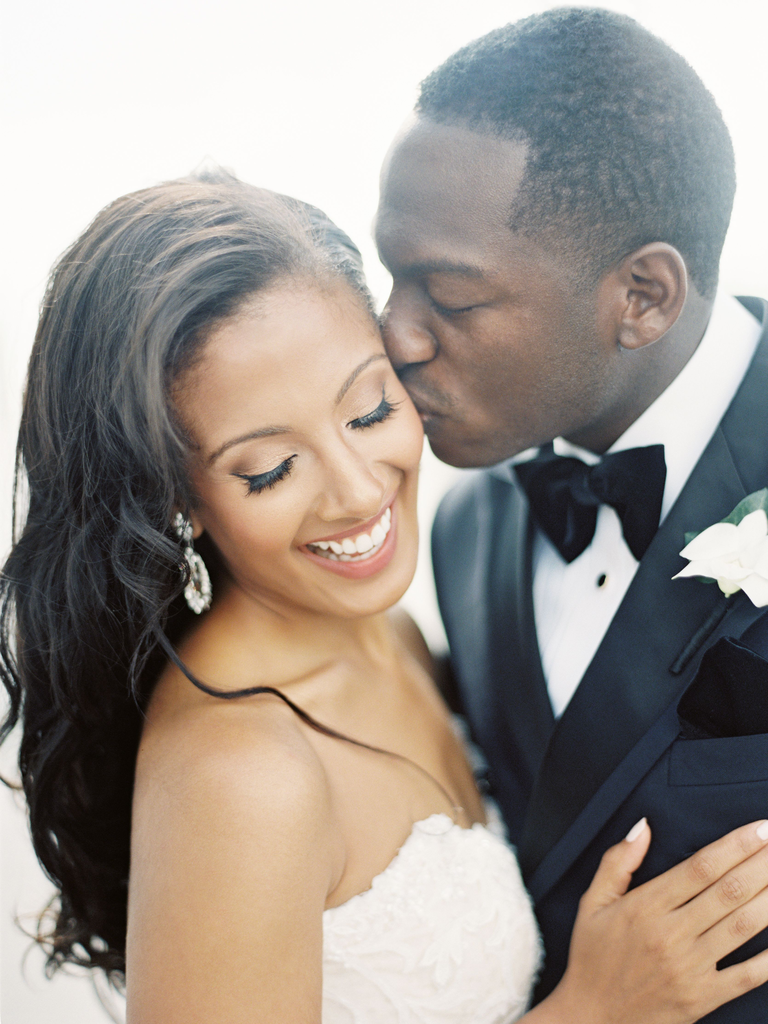 Out-to-there eyelashes are having a major moment. Whether you want extensions for your wedding day or choose to simply pile on the mascara, we don't think this trend is going anywhere soon.
Hair Combs and Headpieces
MICHAEL BARNHOLDT Photography



We love a good headpiece—and apparently brides on Pinterest do too. Complete your wedding look with a chic comb, clip or tiara.
Wedding Food
Metallic Cakes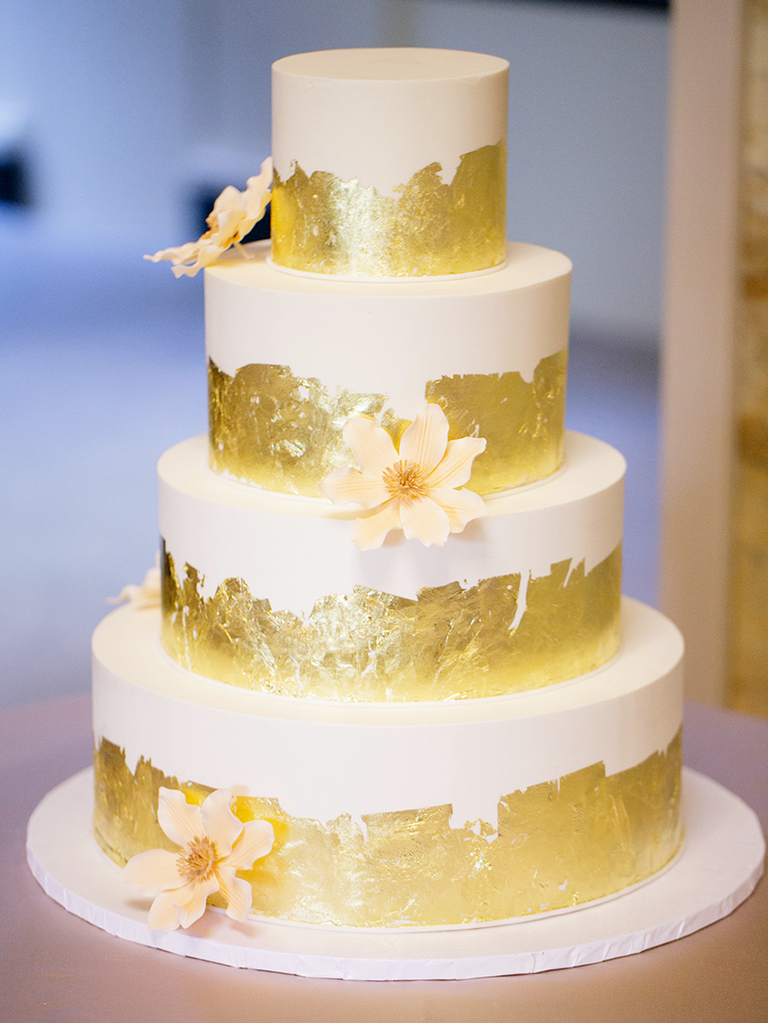 Shimmering buttercream is the icing on top of the cake (sorry, we had to) of a glamorous wedding. Metallic cakes are bright, regal and totally on trend.
Vegan Food


Yes, vegan food is healthy, but it can also be delicious. Planning and (more importantly) successfully pulling off a vegan menu at your wedding is probably easier than you think—and if the cuisine's tasty enough, you're sure to fool even your most carnivorous guests.
Late-Night Snacks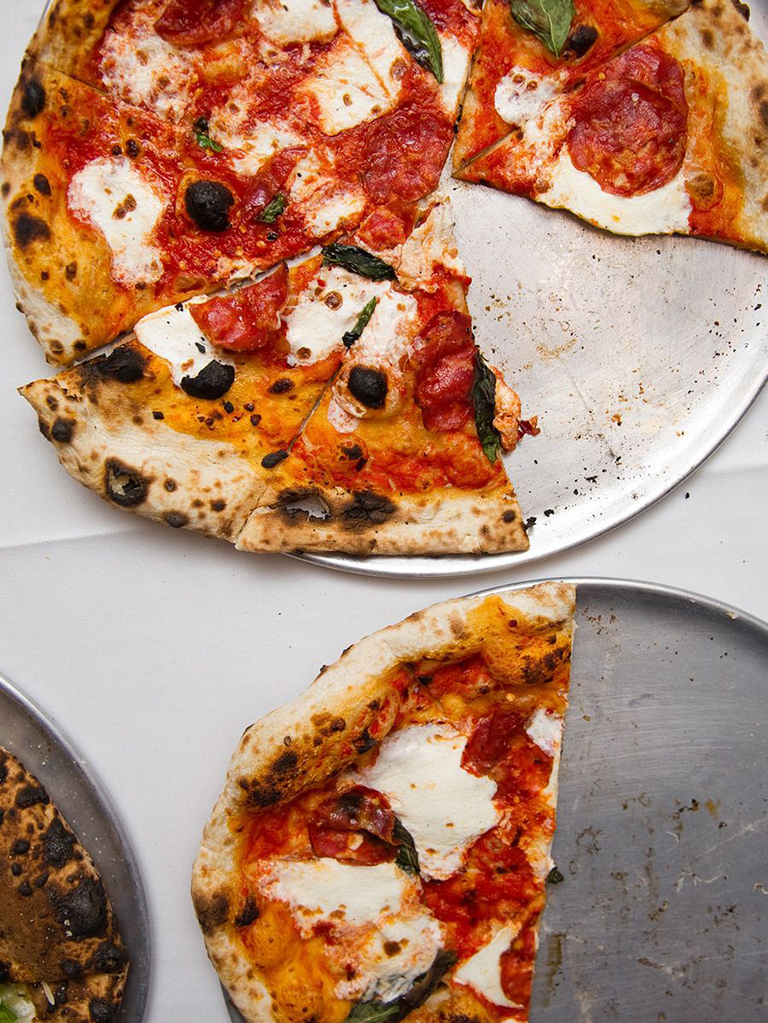 Late-night (or midnight) snacks are becoming less of a trend and almost a mandatory mainstay at this point if you want your guests to stay and have fun all night long. You have endless options, but pizza (which is also a 2018 wedding trend, according to Pinterest) is a safe way to satiate your guests.
Wedding Décor
Camp Weddings
JEREMIAH AND RACHEL PHOTOGRAPHY



Your guests will be happy campers when they see a charming, rustic camp motif at your wedding (especially if DIY s'mores and lawn games are involved).
Natural Backdrops
Lauren Gabrielle Photography
Opt for an "alt altar" by going back to the basics and letting nature serve as your ceremony backdrop as you say your "I dos." Who doesn't love the great outdoors?
Suspended Flowers
DANA FERNANDEZ Photography



Hanging your blooms from the ceiling is a gorgeous way to personalize and spice up your space. Regardless of what your venue is, it'll create an utterly romantic atmosphere.