As a self-taught florist turned in-demand owner and creative director of
Flour in Los Angeles, Carly Cylinder knows a lot about flowers. Her new book, The Flower Chef, is filled with helpful advice like how to shop for flowers by color and season, and more than 80 different "recipes" to inspire your own arrangements.
We caught up with her to get the best-of-the-best insider tips for DIY enthusiasts.
What's your one piece of advice for beginners who want to DIY their flowers?
For me, floral design is all about self-expression and just working fast and intuitively. For beginners, there are three main things to know: no leaves below the water line (or vase line); angle in flowers at varying degrees instead of completely vertical; and create balance with color and types of flowers by making sure the arrangement has a nice flow to it, just like a painting. I think the most valuable part of my book is the design techniques portion that bullet points what I go over in my intro to floral design classes.
When browsing the flower market, what are a few good things to keep in mind?
You should ask the vendor what day the flowers came in and also where they're from. It can be surprising to find out that an exotic flower is actually grown locally. To test freshness, the flower should be firm to the touch. Also for flowers like Queen Anne's lace or blooming branches, give them a small shake to see if any pollen or petals fall off. If a lot do, it means they're old.
As a self-taught florist, what's one rule you live by that you've discovered throughout your experiences?
I'd have to say it's to work quickly. When arranging at home, if you work fast, you'll create a better arrangement because the flowers will start to balance each other, and then you can go back and lift up or pull out any focal point flowers. For events, I always tell my designers to work fast to get it all done and then go back to perfect each arrangement. You don't want to have spent an hour on one arrangement when you have to make 20 and then be out of time.
What's your personal floral style?
For home, I'm pretty simple. I do keep a role of clear vase tape in my junk drawer, but I mainly do freehand type arrangements using no foam or tape. I'll usually stick to a few bunches of the same type of flower—it's chic and you can't make it look bad! It's also good if you're feeling lazy, which I am most of the time!
Is there one big flower arranging faux pas?
This is a hard one because floral design is such an expression of the both the designer and the recipient. Some upscale couture designers may create arrangements that seem dizzying, but are meant to be out of the box. I would say that a faux pas would be using cheap flowers in those types of designs, like carnations or roses spread out among baby's breath. To make it look chic, you should cluster the flowers together. I always say, "It's not what you're using—it's how you arrange it."
What's your trick to keep flowers looking fresher longer? And which floral varieties last the longest?
You really need to change the water and recut the stems if possible. If the arrangement is big and perfectly done, then it's not realistic to recut the stems. To flush out the water, stick the arrangement under the sink faucet and flush out the old water with new.
Tropical flowers, such as orchids and proteas, are always super long lasting. Ruscus, which is a greenery, is extremely long lasting. I've had some cut ruscus that lasted three months! Alstroemeria, known as a cheap flower, is very long lasting too. Anything that has a tight bud that will slowly open is great as well, such as ranunculus. For wedding and event flowers, we use a preservative spray called Crowning Glory. Let me tell you—that stuff works! It really makes flowers last longer, especially if they'll be in the heat.
Oftentimes, family members or friends of the newlyweds-to-be volunteer to host wedding parties, like the bridal shower. Any tips for them?
Flower arranging can take a lot longer than people think. I would suggest prepping all of the vases with clear vase tape to make a grid (there's a whole grid chapter in my book) a few days ahead. Flowers should be pre-ordered in bulk in advance to make it an easy pickup instead of running around to see what's available. Grocery stores, farmers markets and big-box stores all allow for advanced orders to be placed. Have a friend practice and be in charge of making them. If you're working in a warm climate, store the flowers in a room with air-conditioning. As long as everyone's having fun and attitudes are good, it should be a blast! Remember, flowers are beautiful on their own, so they're pretty hard to mess up.
Along with sharing her best tips, we got a sneak-peak into Carly's book and snagged our three favorite DIYs that are perfect for a bridal brunch, bachelorette party or engagement fete. The best part? You can tackle them at home, and soak up all the glory when the compliments start rolling in.
Don't forget to pick up The Flower Chef for even more clever time-saving floral tips and design ideas.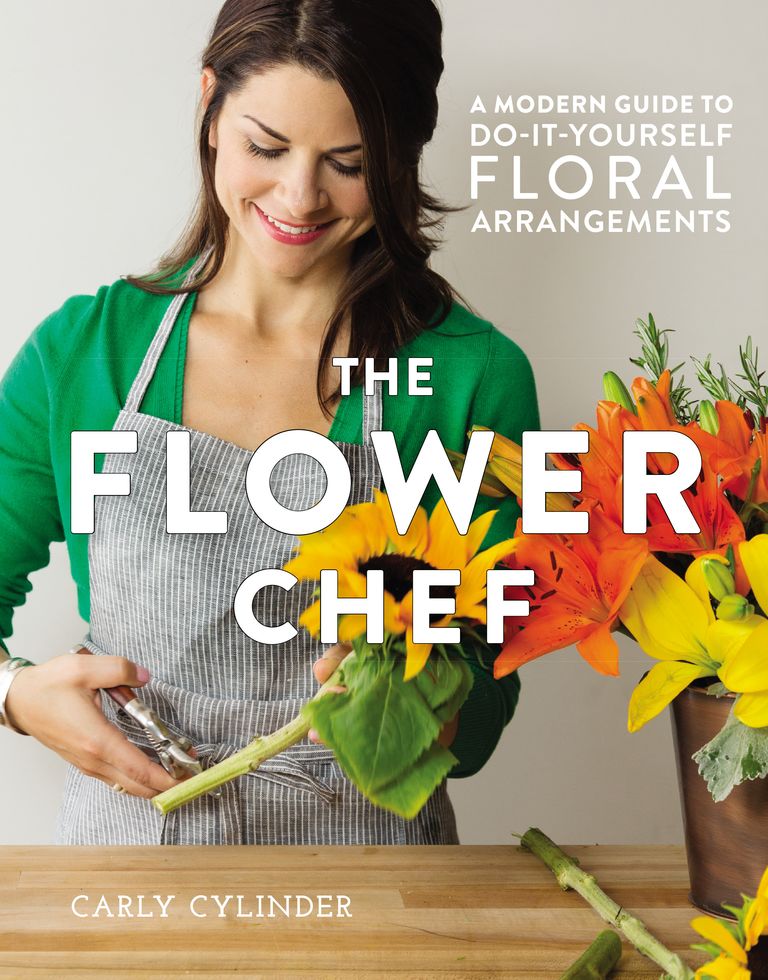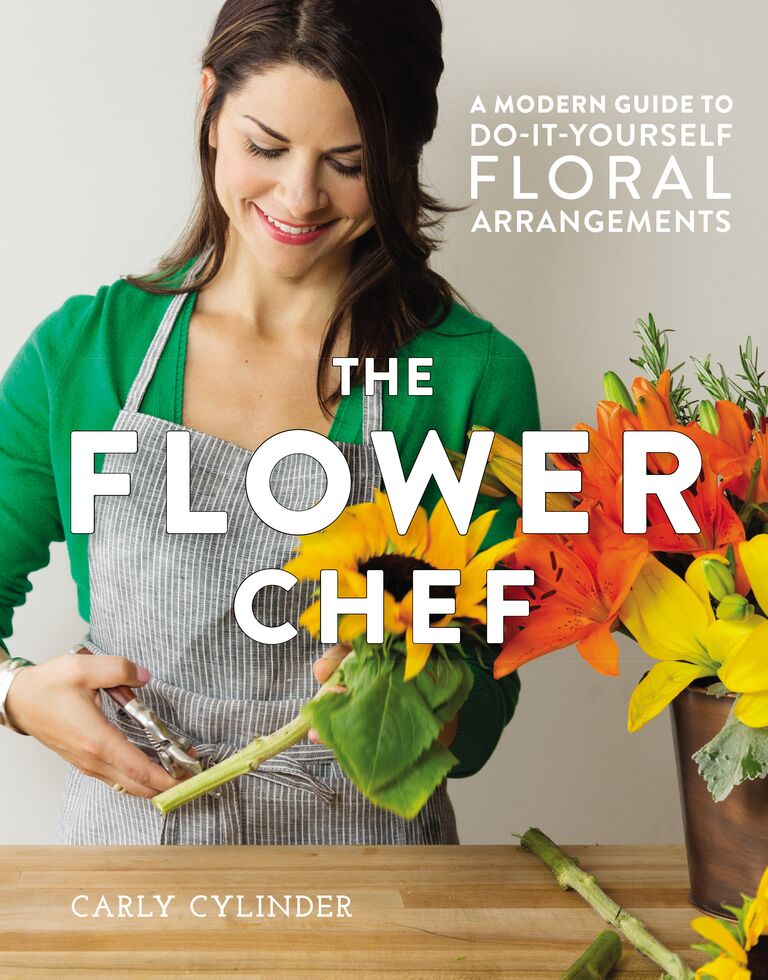 The Flower Chef: A Modern Guide to Do-It-Yourself Floral Arrangements, $20, Amazon.com