For most of your guests, a
destination wedding means vacation time. So why not set the relaxed vibe right from the get-go? Consider one of these customized save-the-dates, guaranteed to get guests excited about your wedding—and their upcoming getaway.
Message in a Bottle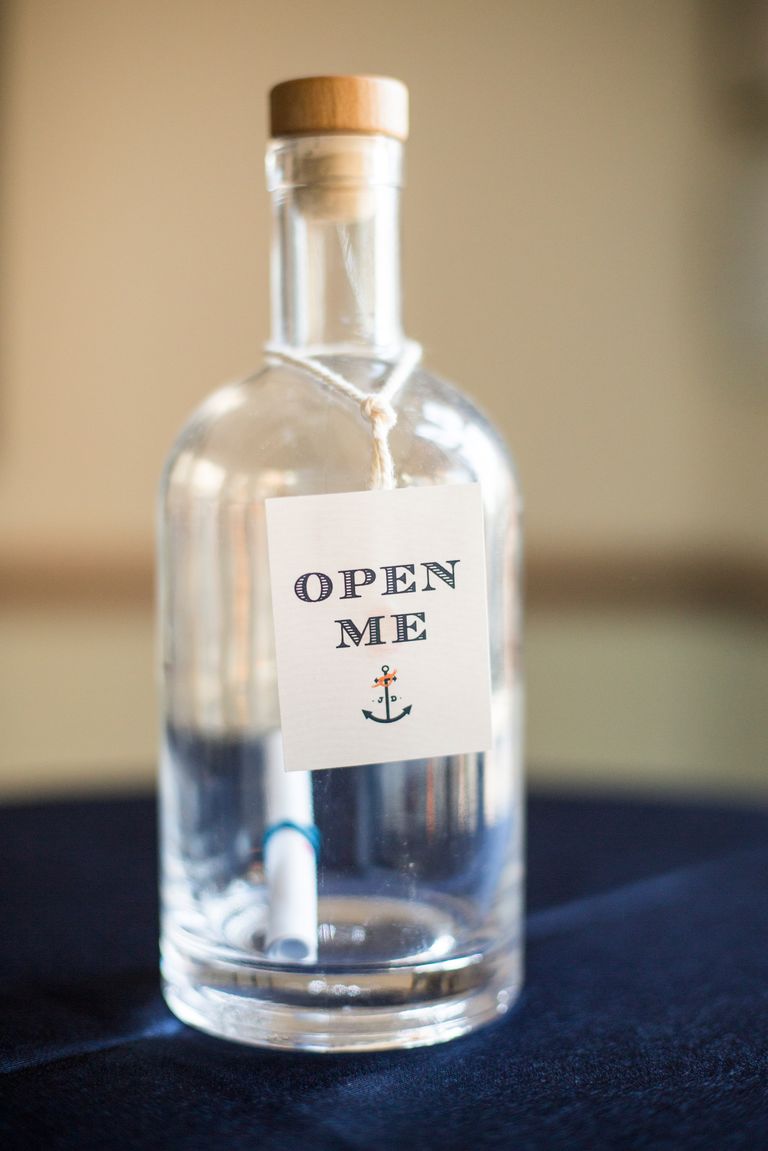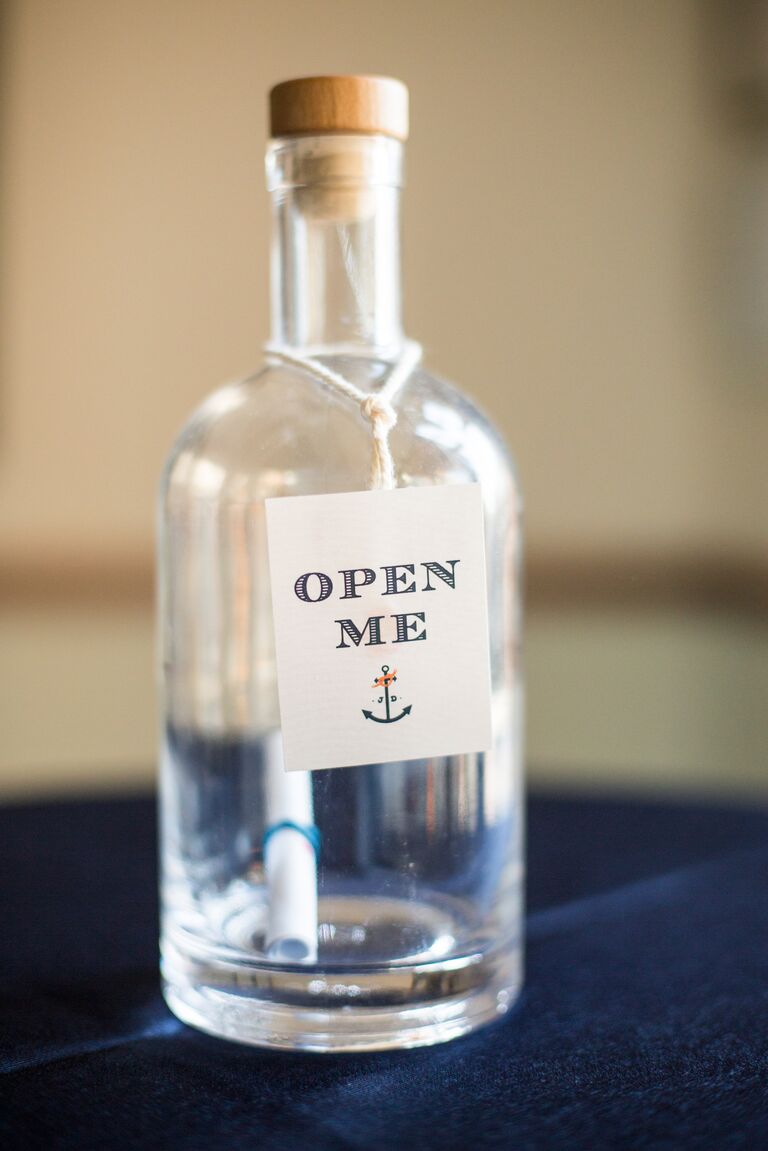 For a beach wedding, create a fun "message in a bottle." Roll up your save the date, tie with a bit of twine or a tiny rope, and put them in a bottle with sand and seashells. Don't want to DIY your own? We love
this magnet version on Etsy.
Post Card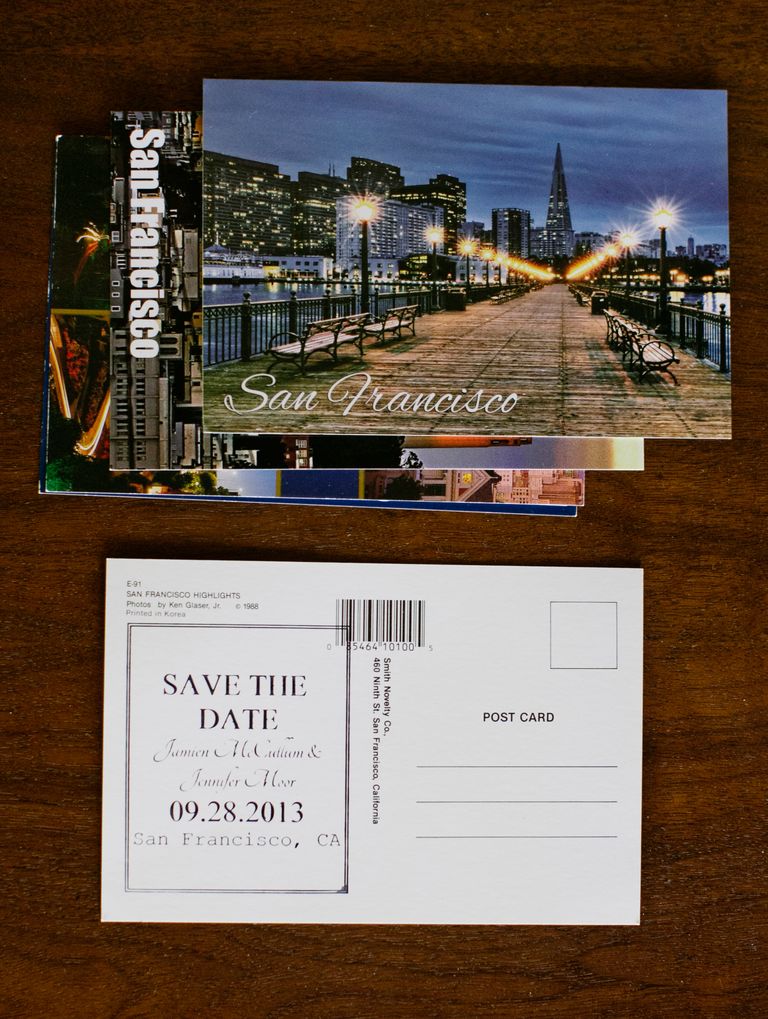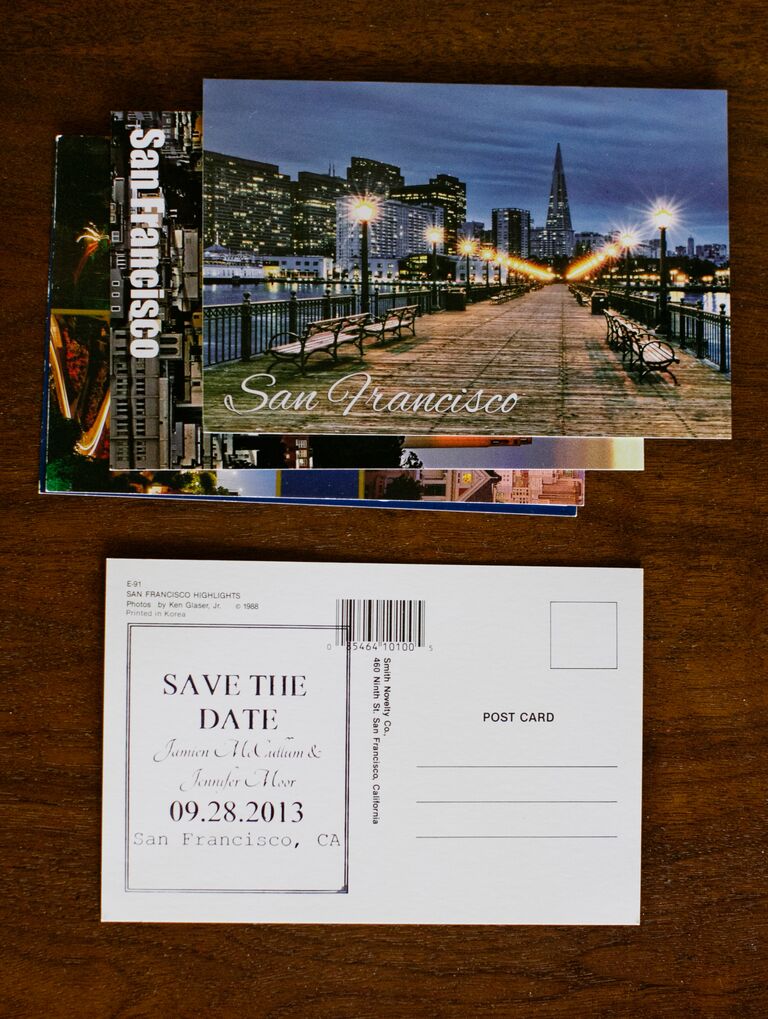 Send stamped postcards from the town where you're holding the affair. For bonus points, send them in one envelope to a local (your planner, for example, or a friend who lives there) who can mail them—that way, they'll even have a destination postmark. If you you're planning from afar, search Zazzle.com for state-specific options in bulk.
Boarding Pass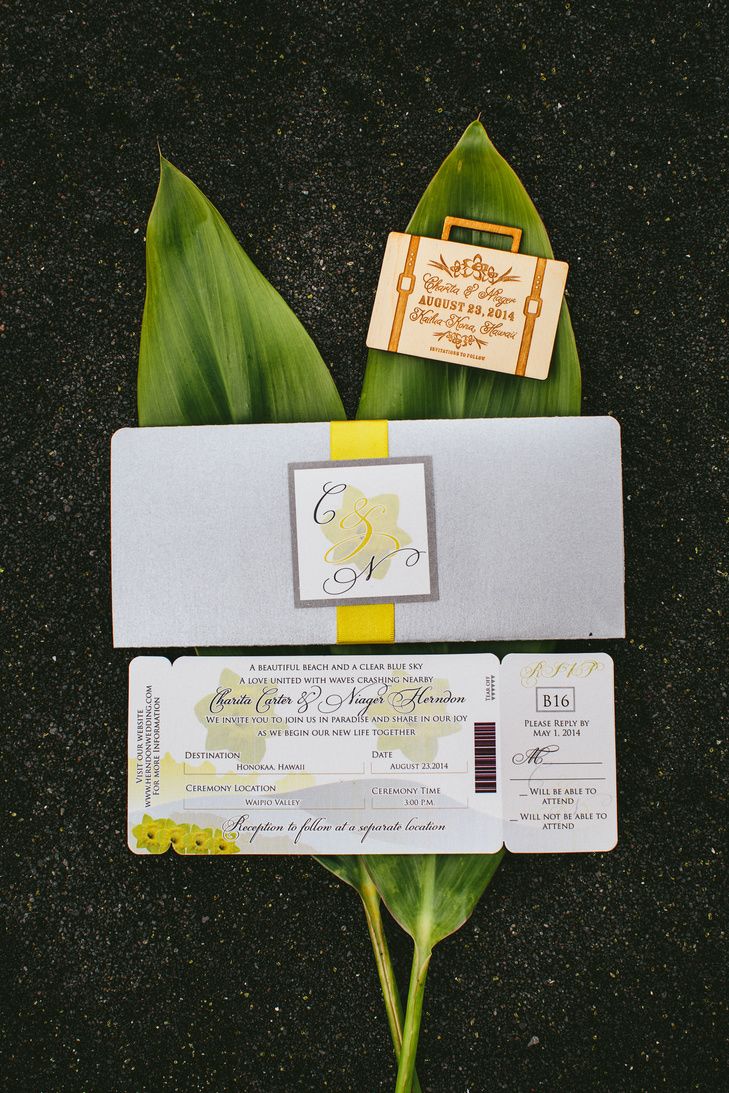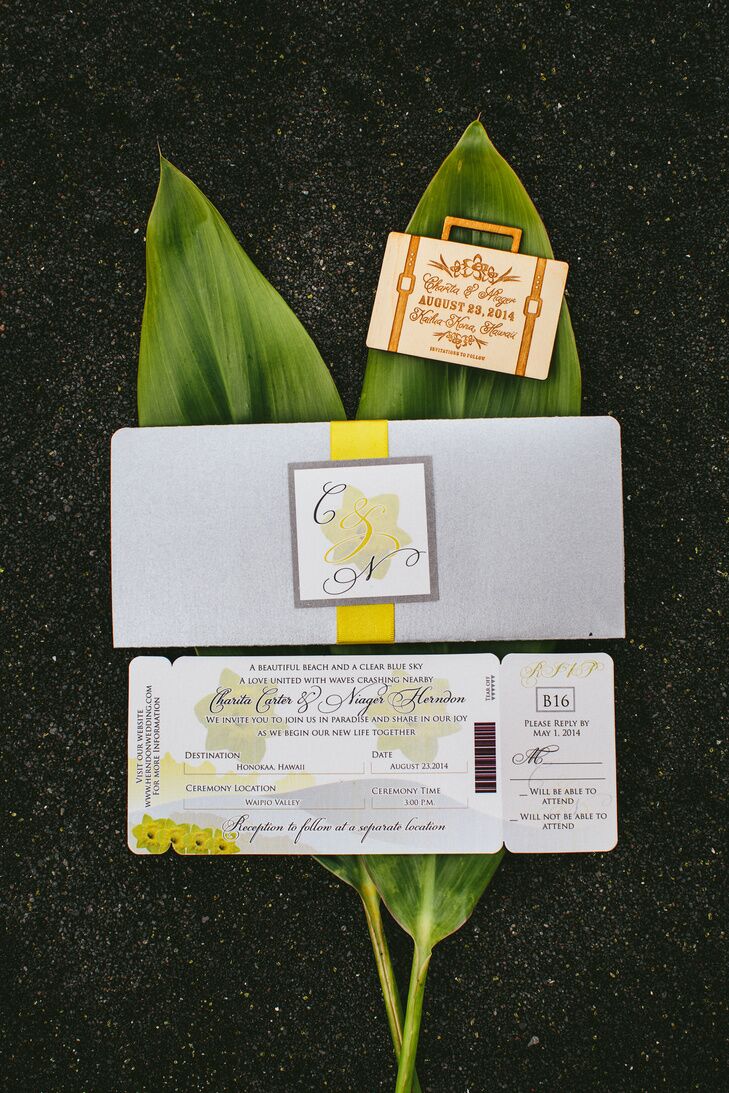 Generate some buzz with a faux ticket to paradise—there are plenty of downloadable DIY templates that you can customize or enlist the help of a custom stationer or graphic designer who can bring your vision to life.
Destination-Specific Local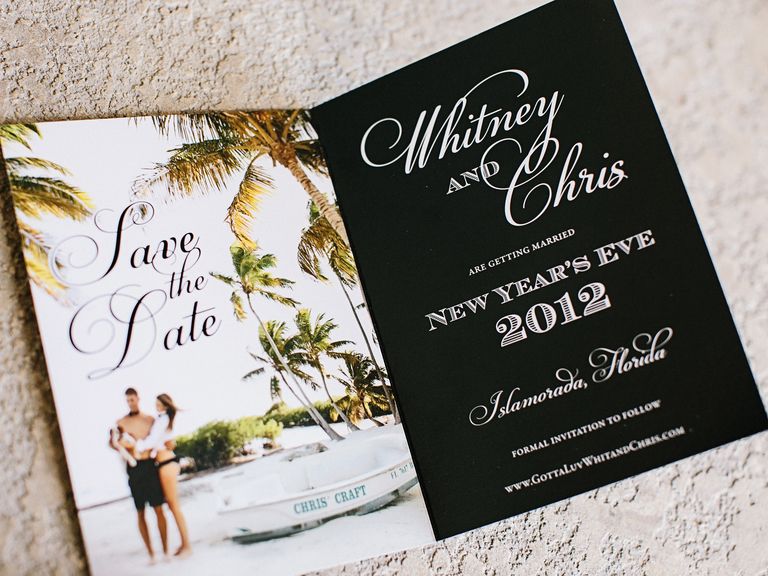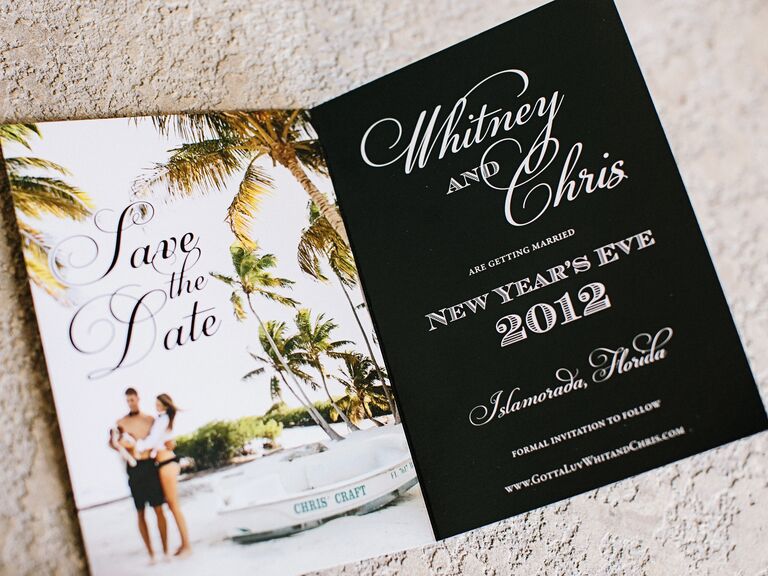 Put those engagement photos to good use—especially if you have couples' shots that were taken where you plan to wed. Not only does it make that photo-shoot even more worthwhile but it gives invitees a sense of the locale.
Map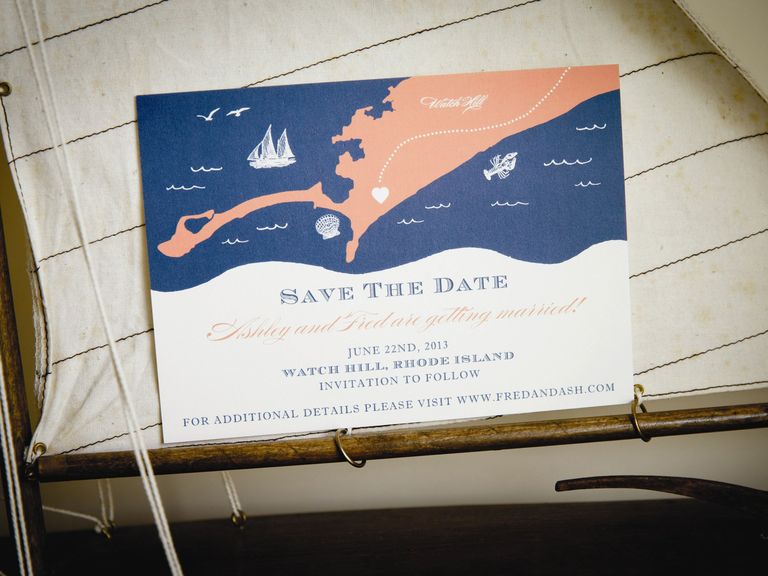 X marks the spot! Treat guests to an illustrated map of your chosen destination. Already picked a color palette? Incorporate your wedding colors into the save the date design, or get creative with a symbol, logo or initialed monogram in place of the "X".
Passport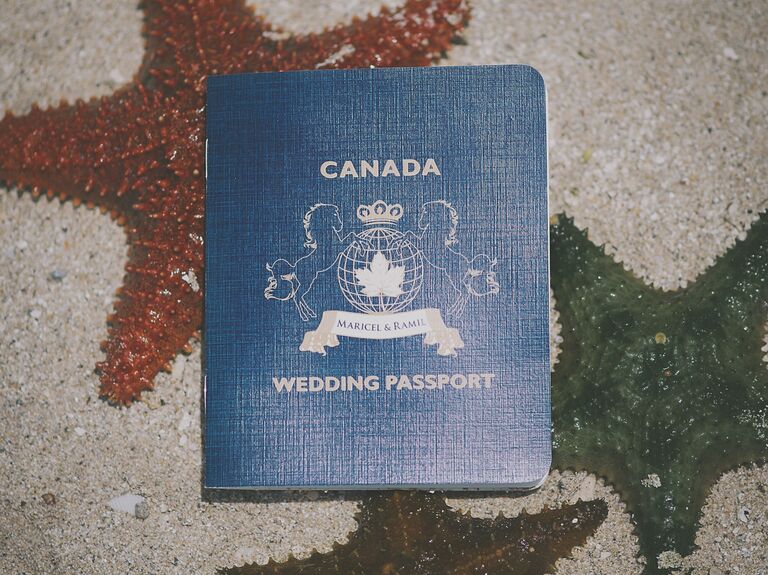 If your guests are really traveling, send out an impressive passport-packaged save-the-date. Not only is it a ridiculously cool idea, but it serves as a reminder to—ahem—renew those travel documents. (If you're as daunted by the idea of DIYing this as we are, check out an this Etsy vendor instead.)
Painted Scenery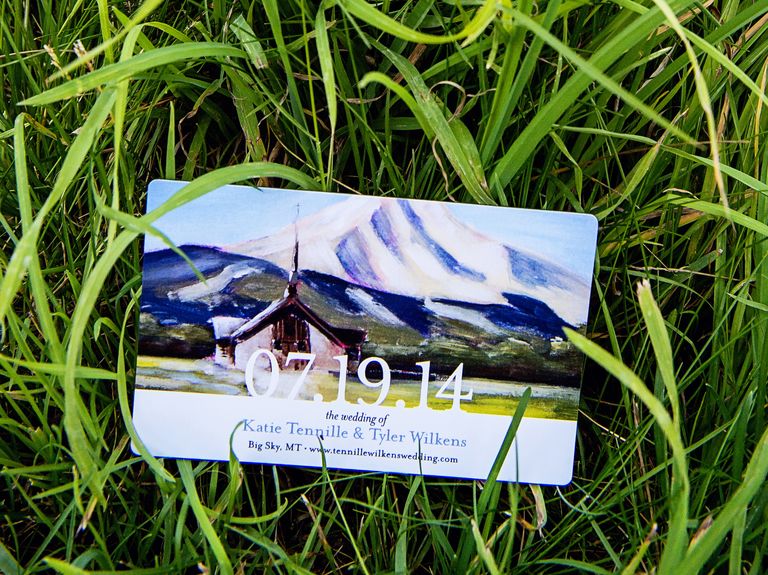 If it's the picturesque backdrop that drew you to the destination, set the scene for your guests with a beautiful paining or illustration. Consider whether you might want watercolor, black and white, or a simple sketch, then search for artists in your area to create a mini work of art (and a special keepsake!).
Luggage Tag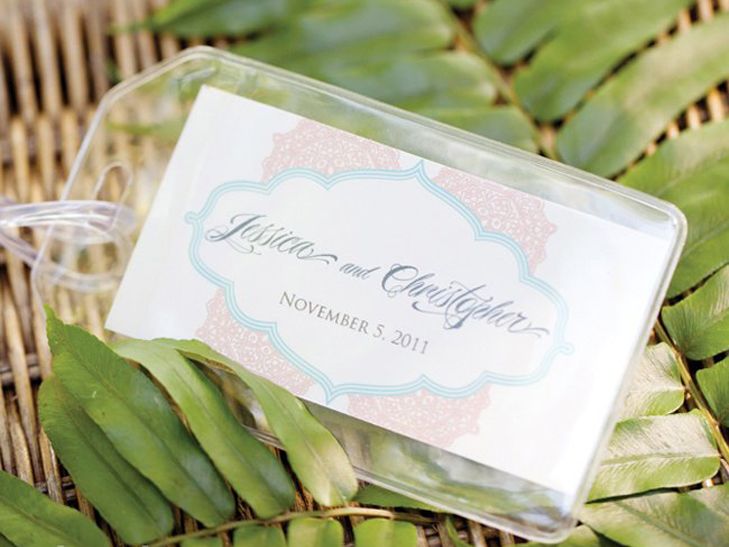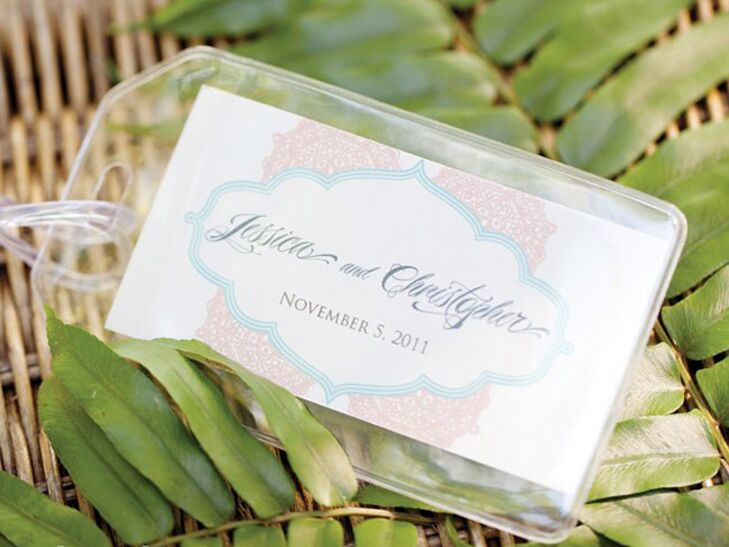 A luggage tag save-the-date gives you a great option for versatility. If it's in the budget, send out real luggage tags and insert a card with your save-the-date information and website. Or DIY them by clipping off the top corners of your paper, and punching a hole for for twine or ribbon.