Looking for a cottage in a tropical paradise, Emily Armstrong and Brent Dunn found Jake's Hotel in St. Elizabeth's, Jamaica. An intimat celebration for 50 of their closest friends and family, it was just laid-back and fun. We didn't want to be focused on details – just each other and our guests," says Emily.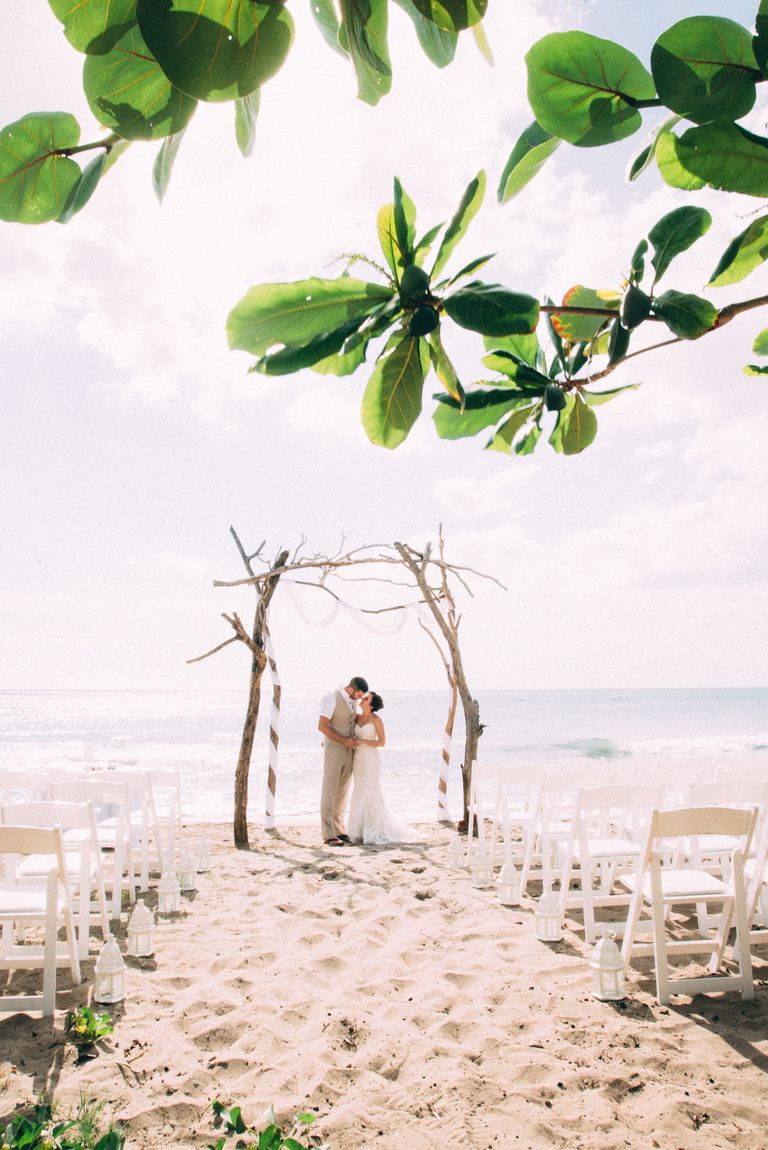 Treasure Beach was the perfect, off-the-beaten path location for their short beach ceremony. They said their 'I Do's' under a rustic, driftwood arch, draped in white fabric.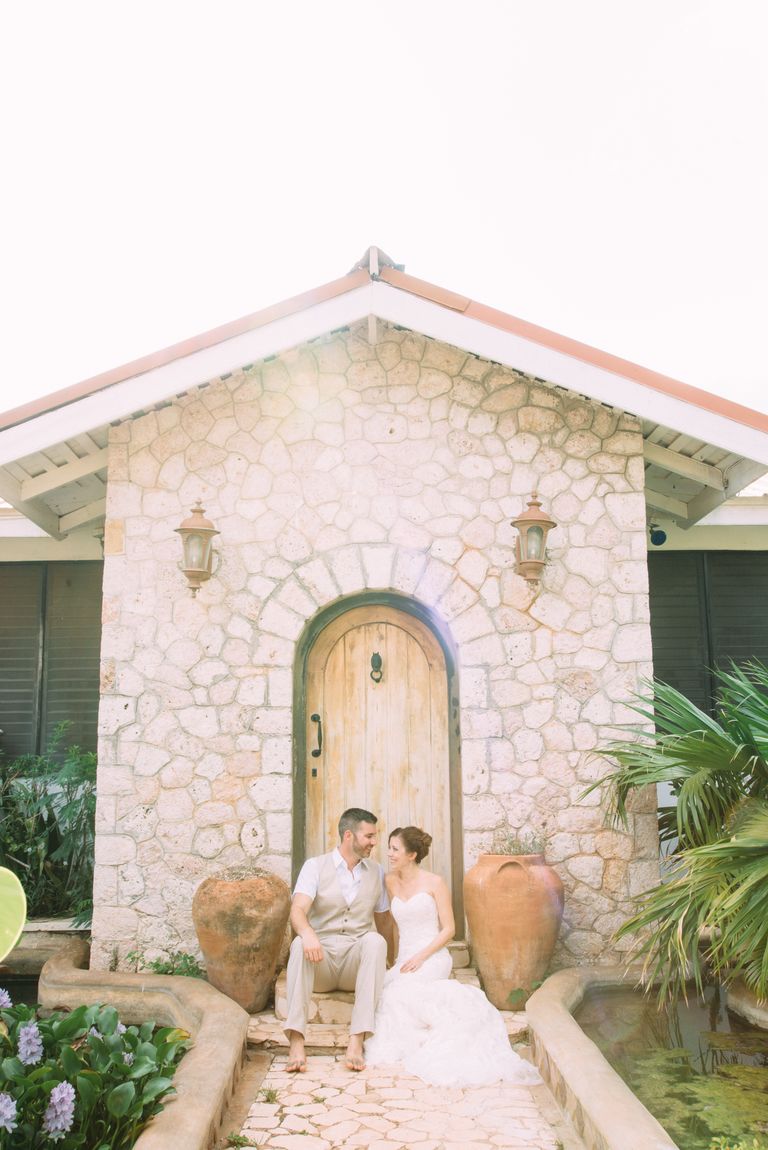 "I had a fairly fancy dress, but I wasn't precious about it. It got sandy and covered in salt water at the bottom." Emily and Brett had two looks on their day, Emily changed into a short dress after the ceremony, and Brett switched from a light coloured suit to a short sleeved white shirt and vest.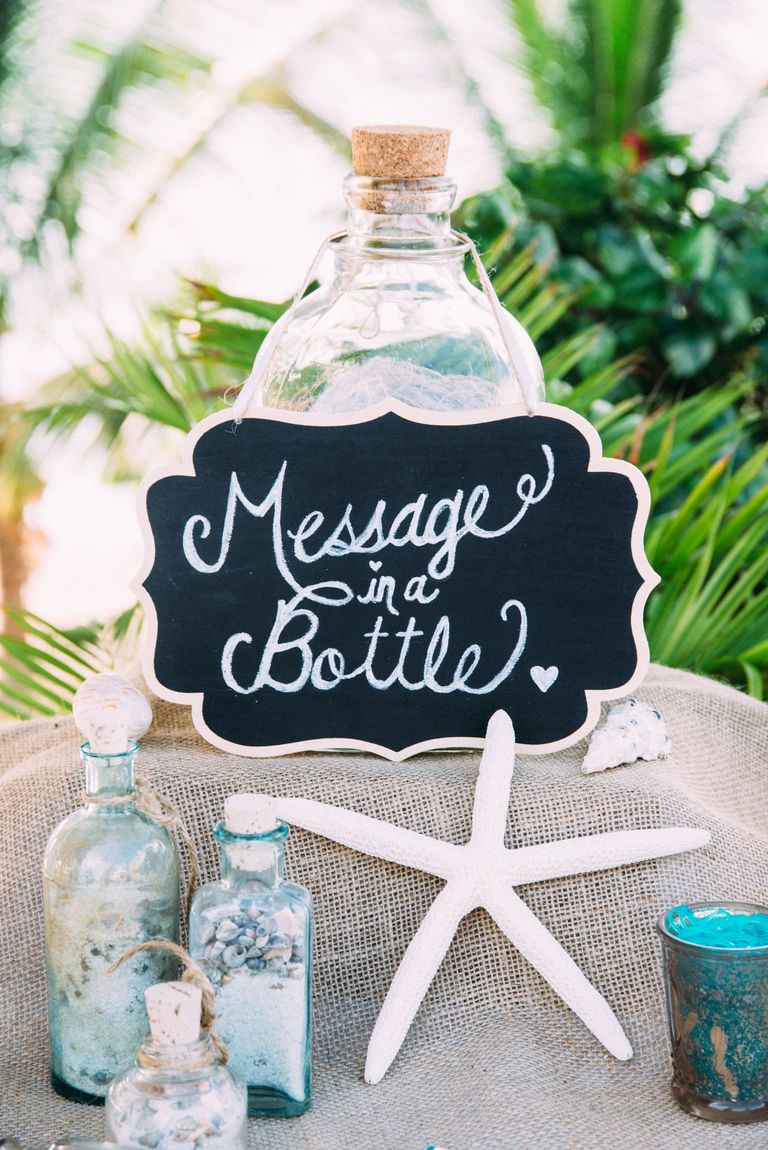 Want to see the rest of the wedding? Check out more images here.