New York based couple Rory Hughes and Kevin Kusterer picked a seaside cliff on California's Big Sur coast as the canvas for their wedding. With their destination chosen, it was time to build their dream wedding from the ground up. "We had to bring in everything from mobile restrooms to stoves for the caterer. The prospect was daunting but we knew the final product would be well worth the extraordinary effort—and it was," says Kevin. Blending together the natural beauty with their own sophisticated aesthetic they brought in cozy couches, long wooden farm tables, hanging lights and a dance floor for their 120 guests to enjoy.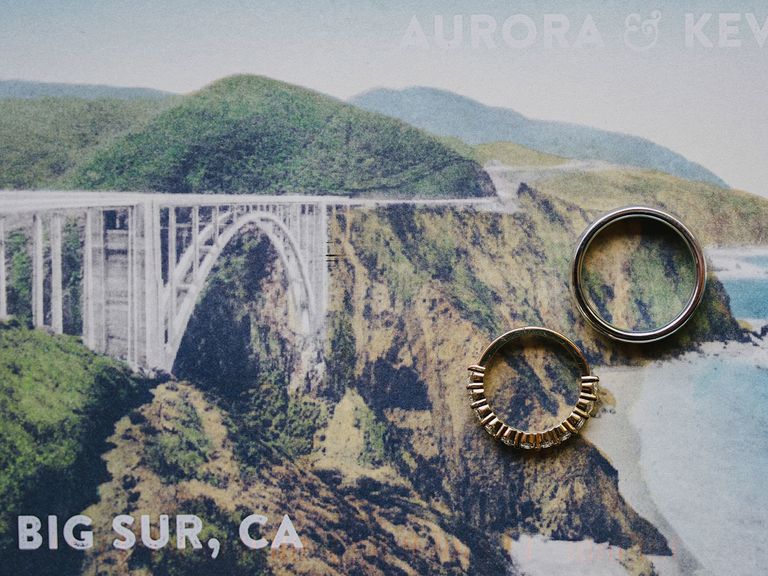 A stunning location was all they wanted, everything else could be added. Custom vintage-inspired postcards served as the couple's save-the-dates and invitations.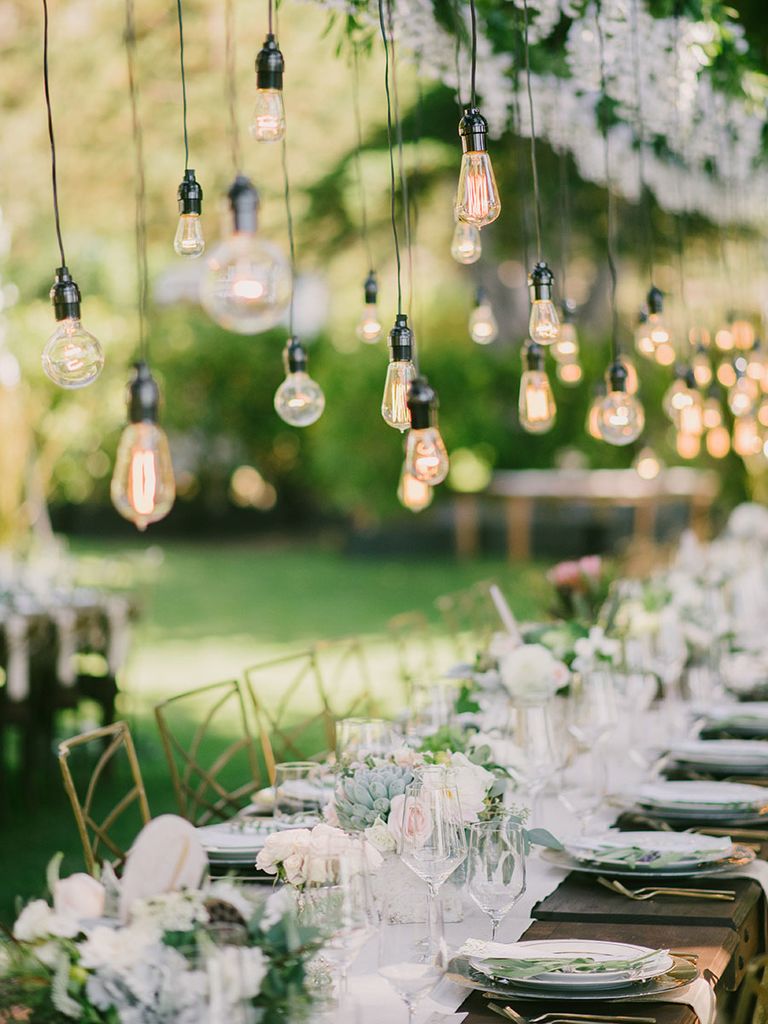 Rory and Kevin created a rustic outdoor reception with hanging lights, a U-shaped seating arrangement and a raised wooden frame from which a garland, white flowers and Edison lightbulbs hung. "The lights provided a beautiful visual, which evolved as we lost daylight," Rory says.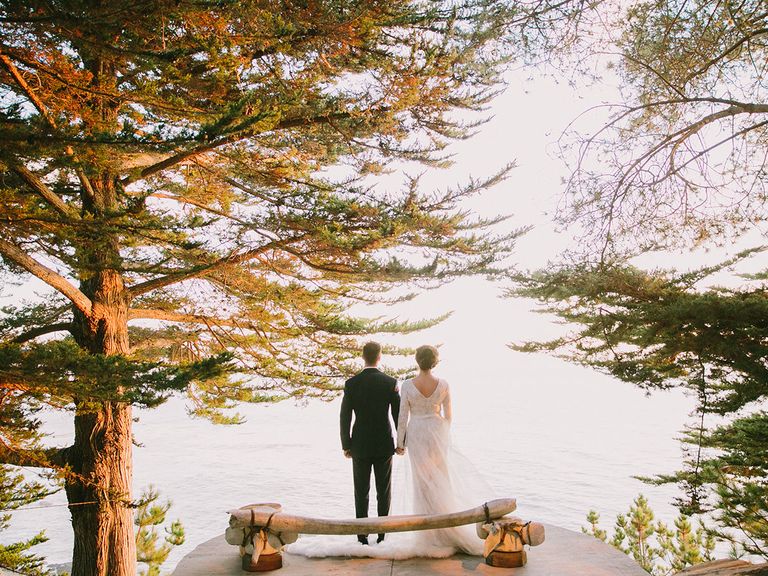 Want to see the rest of the wedding? Check out more images here.