Tara Margolis knew she wanted a destination wedding, her fiance Matt wasn't so sure, "we made a deal; we would have a destination wedding but he could pick the location, and he picked Maui!" After saying their vows with their toes in the sand, they headed over to Merriam's for the reception, enjoying a cocktail hour overlooking the water. "I would describe our wedding style as romantic with a touch of whimsy, one of my favorite aspects of the wedding was the flowers."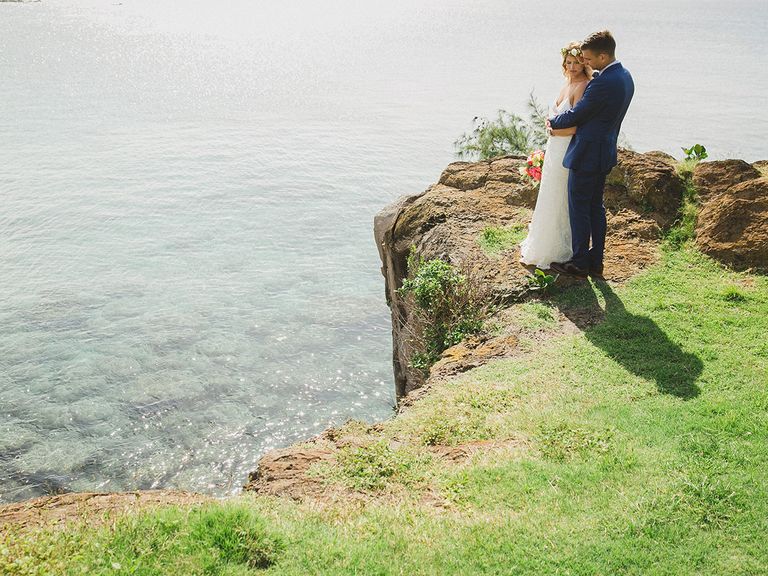 The Grassy Overlook is a beautiful clifftop location overlooking Kapalua Bay, the scenic vistas make it a perfect spot to snap some unforgettable wedding photos.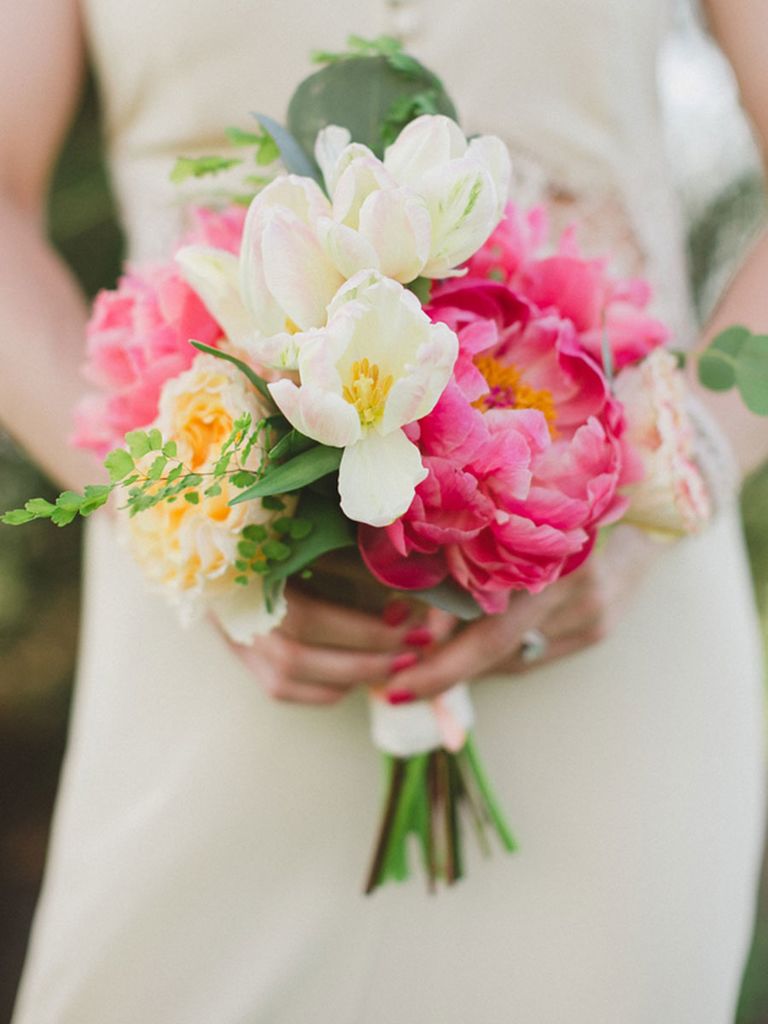 The bouquets were a mixture of coral, peach, pink, and white peonies, roses, ranunculuses and tropical flowers. The tables at the reception featured many of the same flowers along with an ivy and eucalyptus garland and rose petals running the length of the table.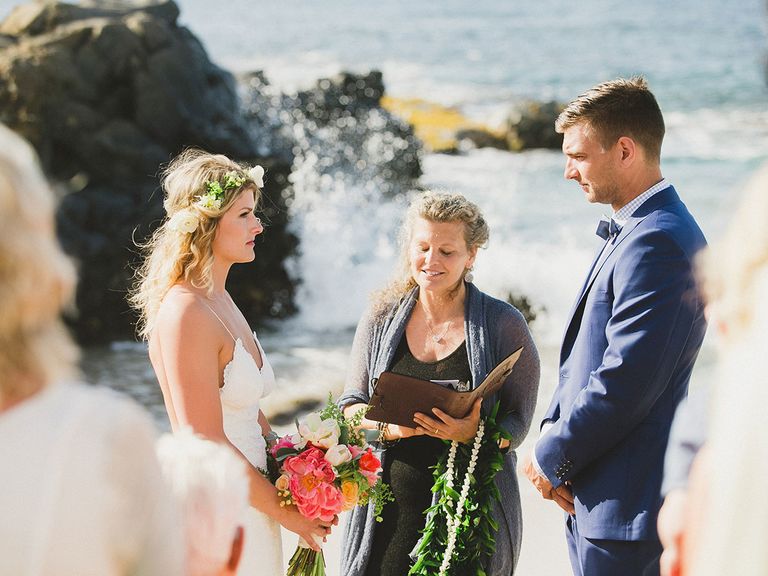 Want to see the rest of the wedding? Check out more images here.