To share their love of Maui, California-based Laura Williams and Star Jackson invited 35 friends and family to an intimate destination wedding at Hawaii's Sugarman Estate. "We wanted our wedding to be a mix of old Hawaii and bohemian chic," Laura says of incroporating the traditional lei ceremony, hula dancers, Kona wood tables, orchids and even boxes of cookies from Maui Sweet Cakes. "I think we did a nice job of showing our guests the proper Maui experience," she adds.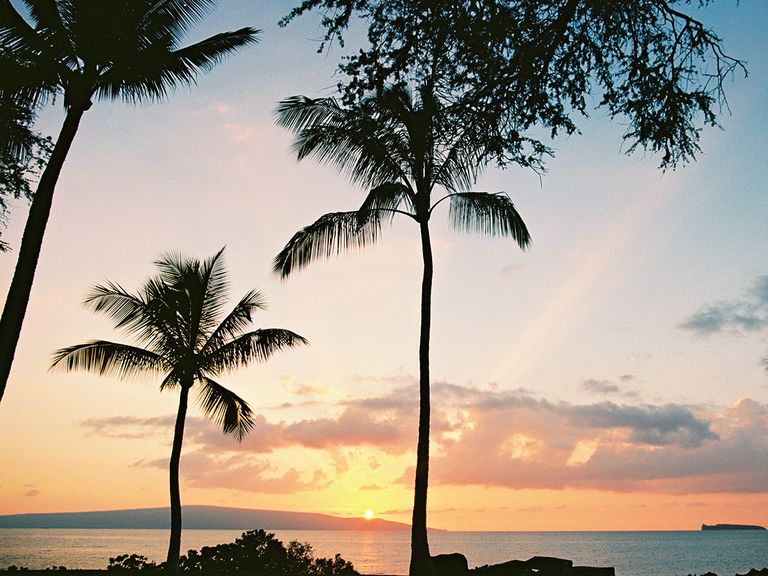 The private estate features 3.5 acres of beachfront property with palm trees, tropical plants and killer sunset views.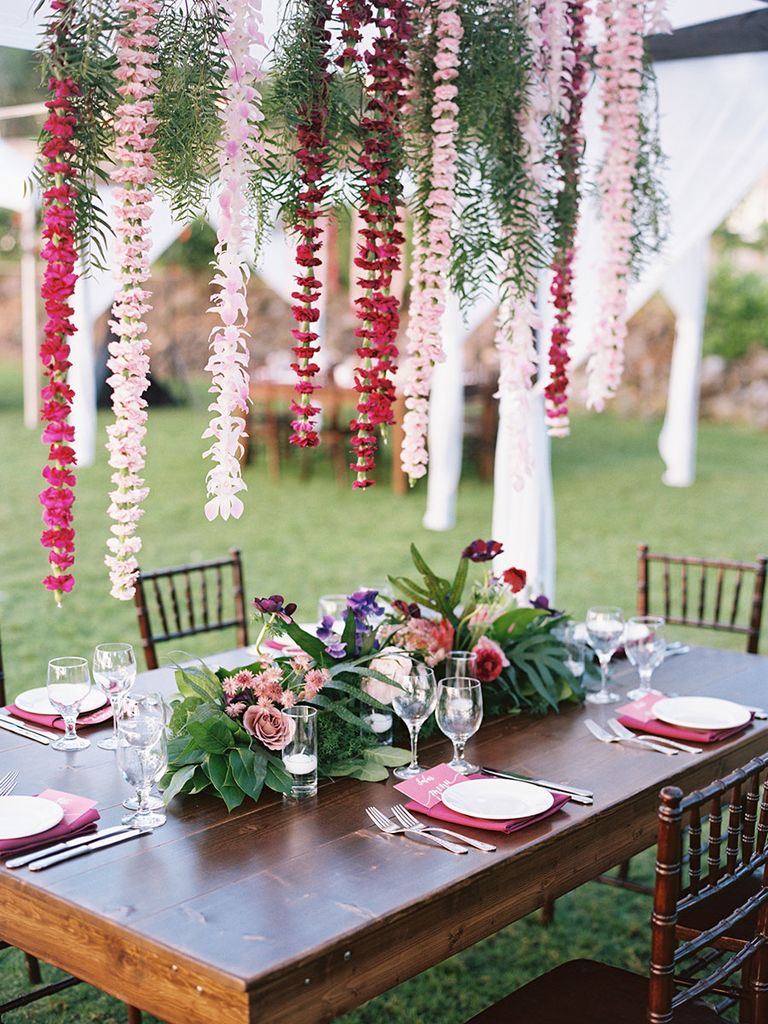 Garlands of pink-hued orchids hung above dark wood tables topped with bold blooms and hot pink linens.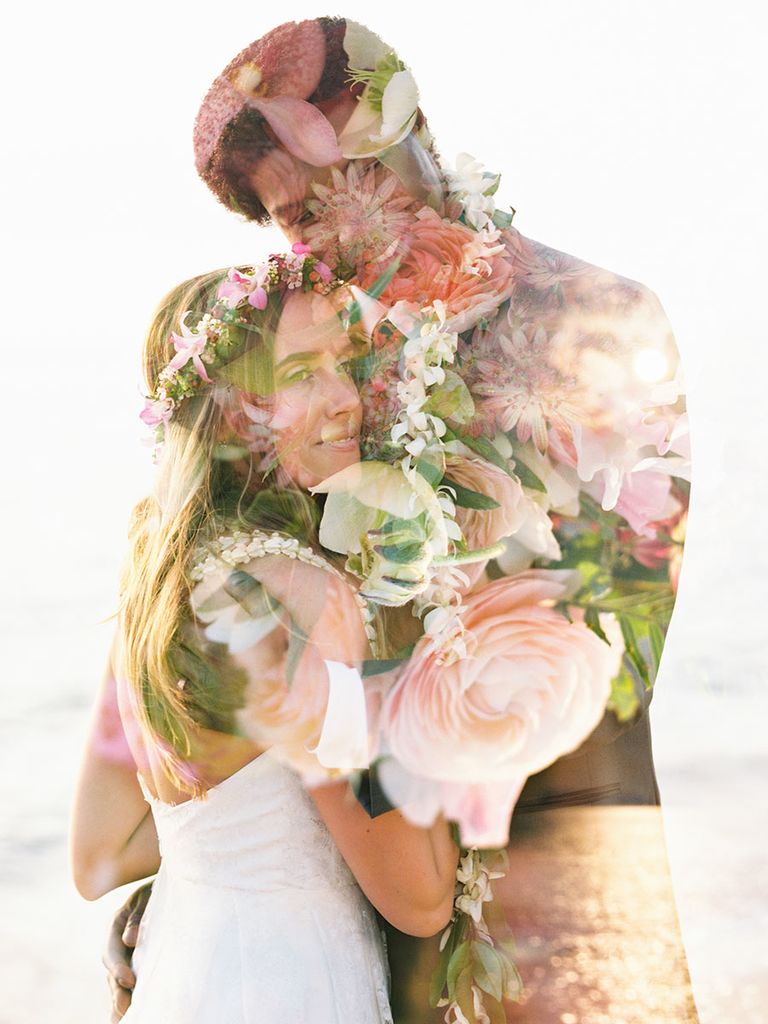 Want to see the rest of the wedding? Check out more images here.