Green and yellow are such bright, fun wedding colors. Check out how Cameron and Andy played up the color palette in their elegant Columbus, MS wedding.
the hair The goal was a basic updo. "I wanted to look like I had simply pulled it up, but obviously, it took a lot of energy to make it look effortless," says Cameron. the dress Cameron fell in love with this V-neck style by Melissa Sweet. It was the first dress she tried on!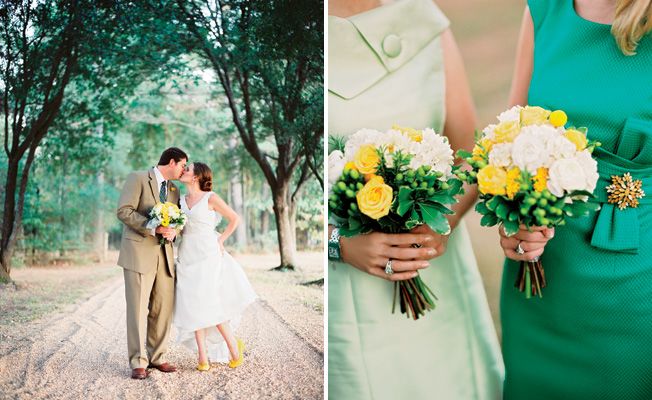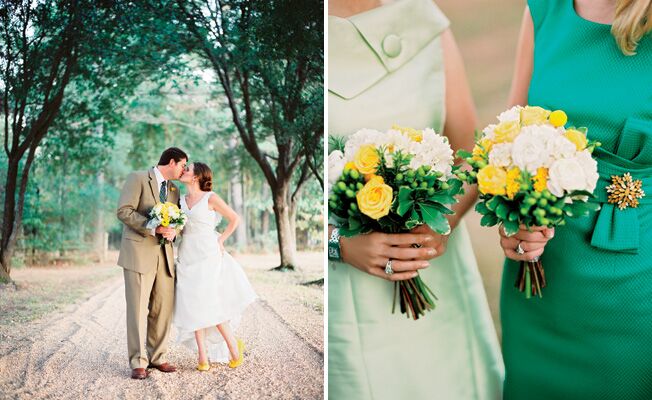 the shoes The bride spotted and snagged her marigold-yellow pumps at Nordstrom Rack while she was on her lunch break. the flowers Seasonal bouquets of hydrangeas and roses by Tammy at Ivy Cottage Florist kept the vibe light and unstuffy.
> Find more fashionable brides here
> Shop for your wedding dress