Winter is coming! And whether you're having a winter wedding or not, you can still appreciate some of the hottest trends that are about to be everywhere this season. Between cakes, flowers, dresses and decorations, we've covered it all in preparation for the cold-weather celebrations to come. Check out our list of the best winter wedding ideas, trends and inspiration, below.
Neon Signs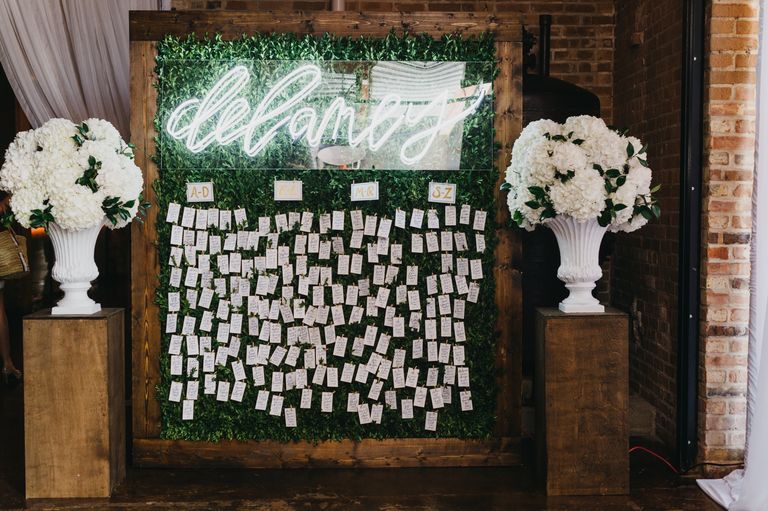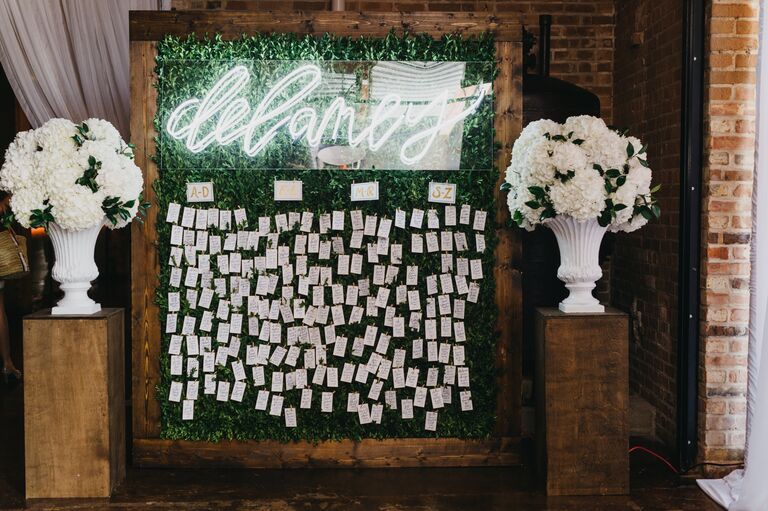 We're huge fans of neon signs year-round, but they feel especially perfect for winter weddings. Punch up your color palette with a custom one that depicts your hashtag, favorite quote or new initials.
Two Groom Looks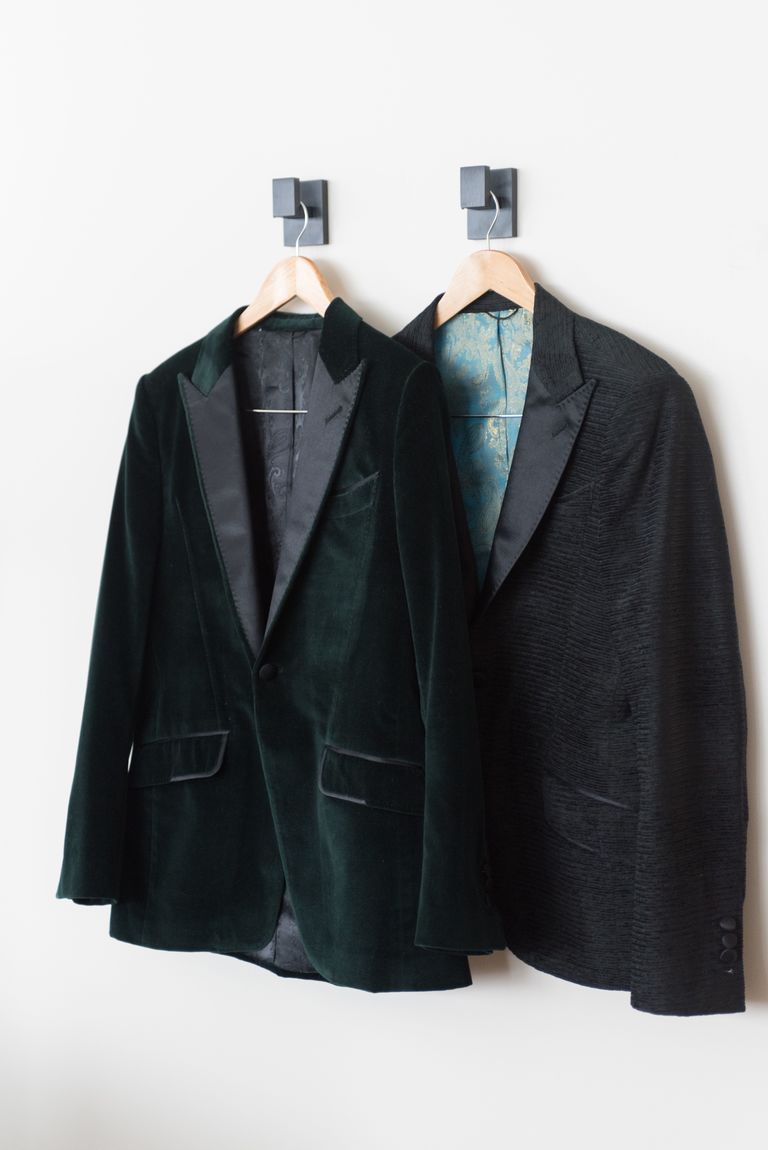 Thought a second look was only for brides? Think again. A bow tie swap or a change into a more casual jacket (velvet, anyone?) for the reception will be a go-to for grooms everywhere this winter.
Frozen Flowers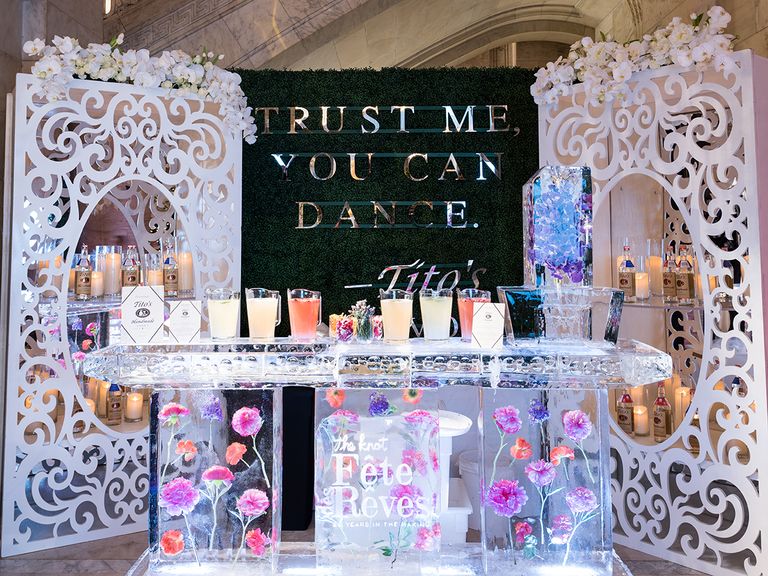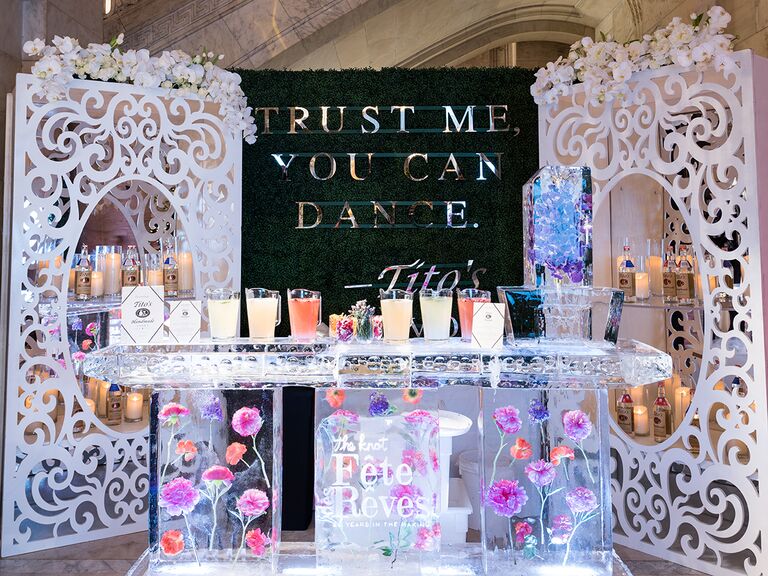 Yes, you read that correctly. One of the hottest trends for winter weddings this year will be ice-cold frozen flower arrangements. You can incorporate a showstopping ice sculpture in your décor, or keep your champagne cool in frozen floral ice buckets.
Drip Cakes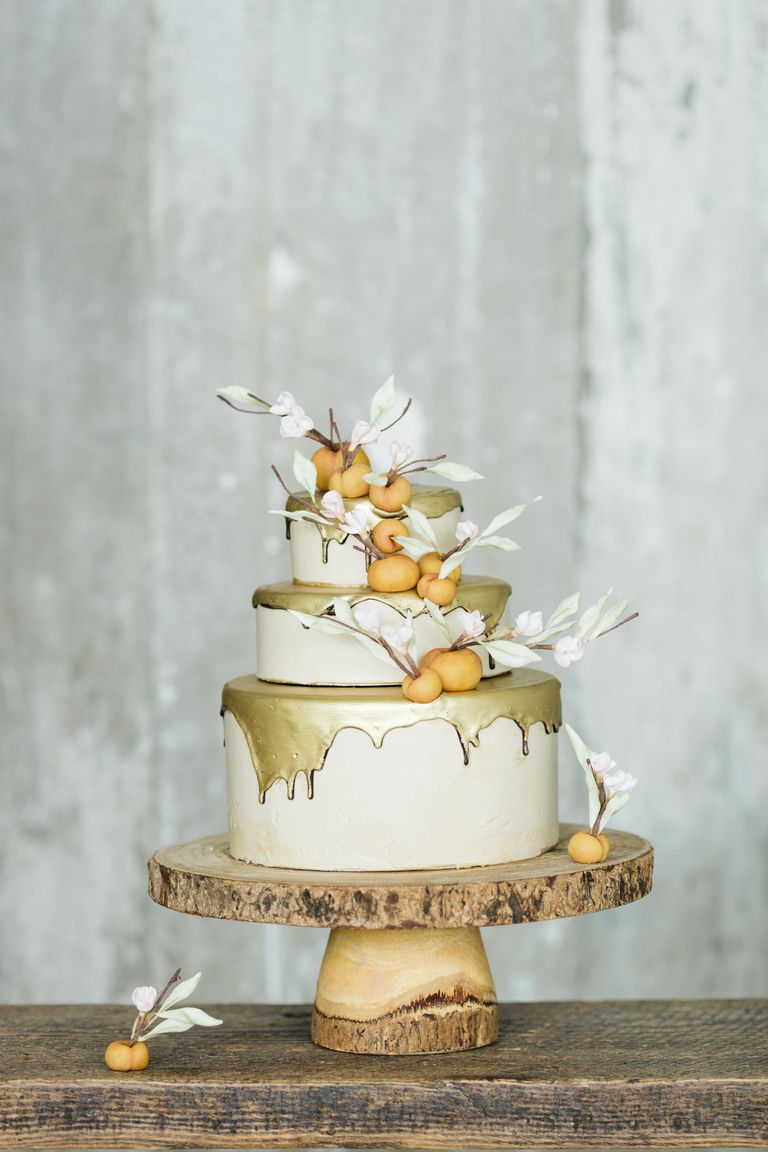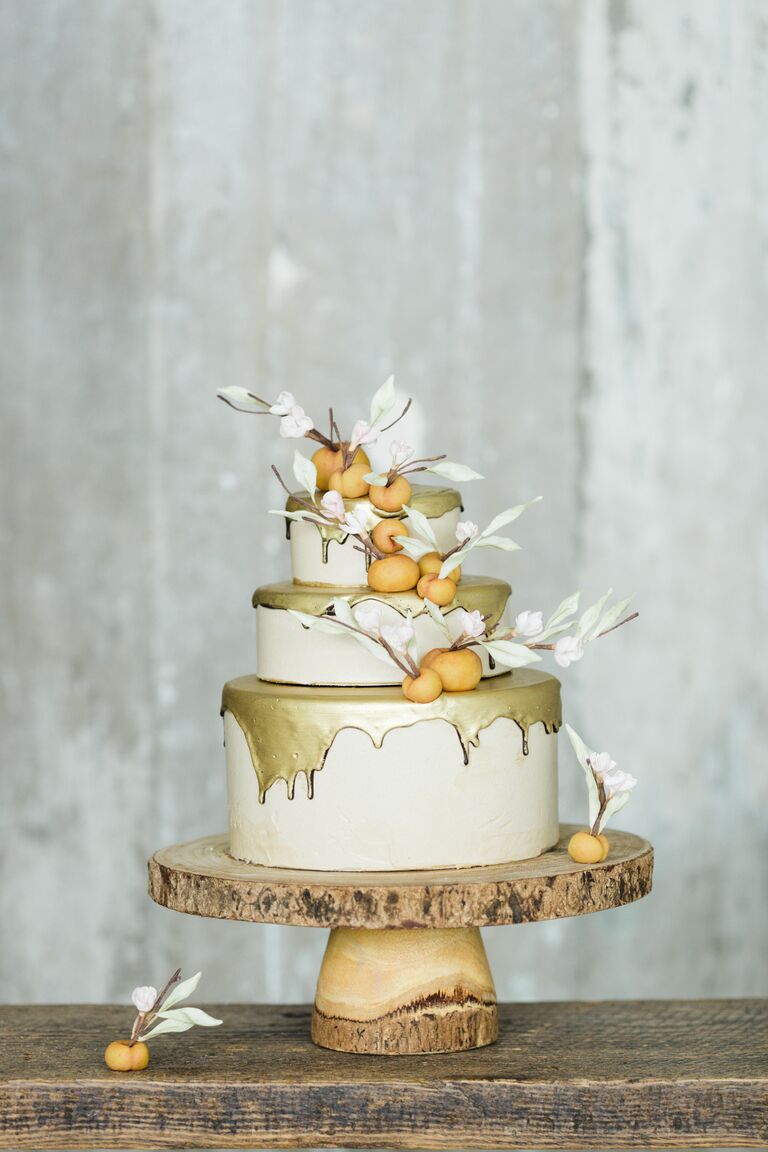 A cake topped off with drizzles of decadent icing is perfect for whimsical winter weddings. This icing trend tastes as sweet as it looks, and works on towering stacked confections and tiny cupcakes alike.
Leather Jackets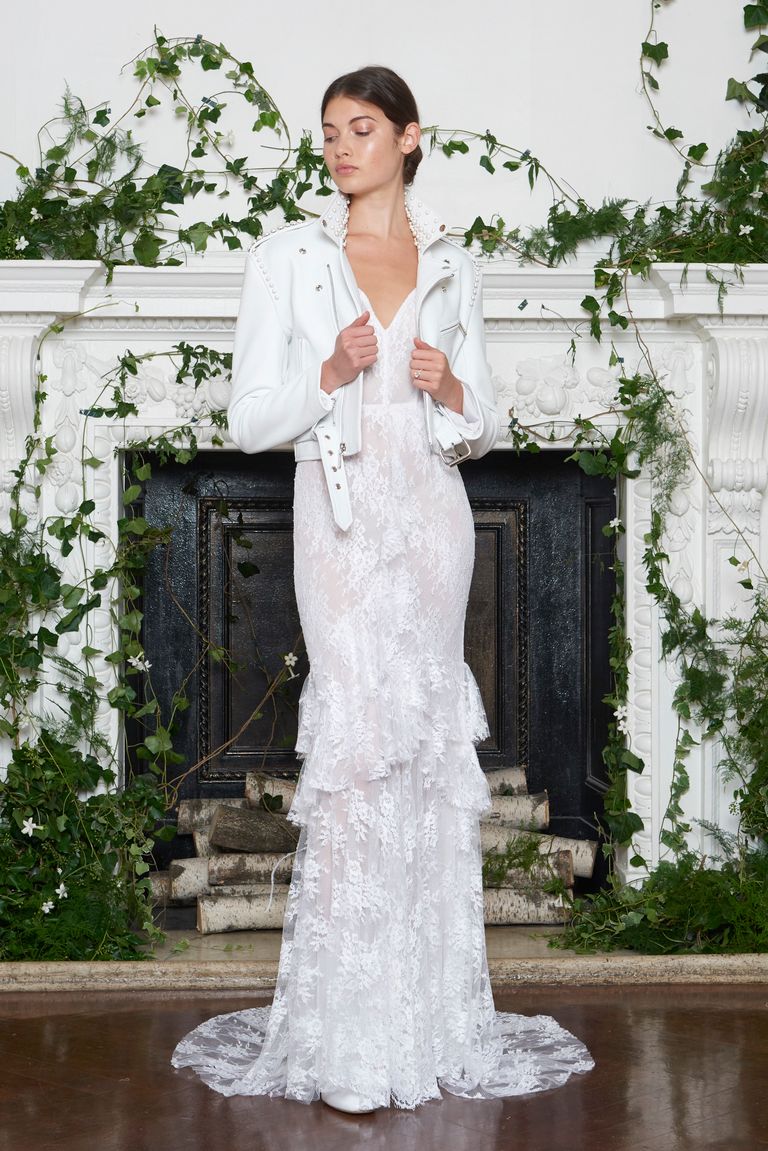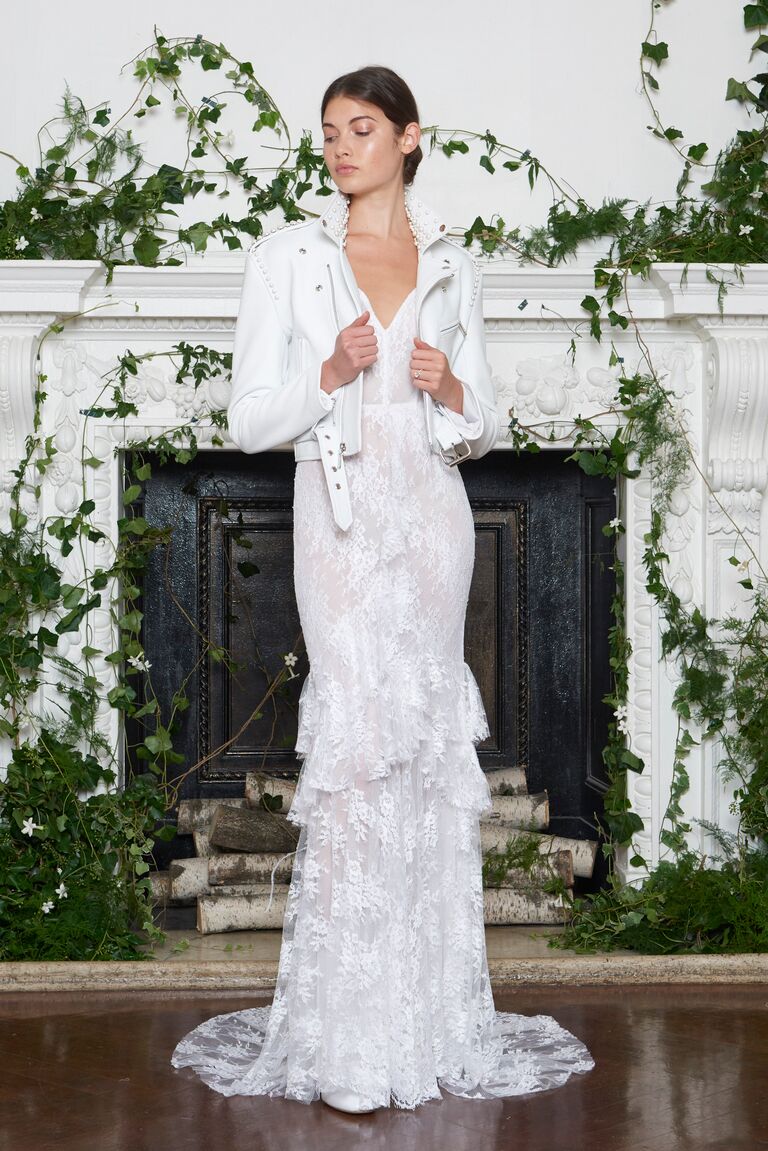 Don't be concerned about the winter chill if you're having your wedding during a cooler month. Simply top off your dress with a white leather moto jacket that keeps you warm and adds a chic, edgy touch to the rest of your look.
Faux Fur Accents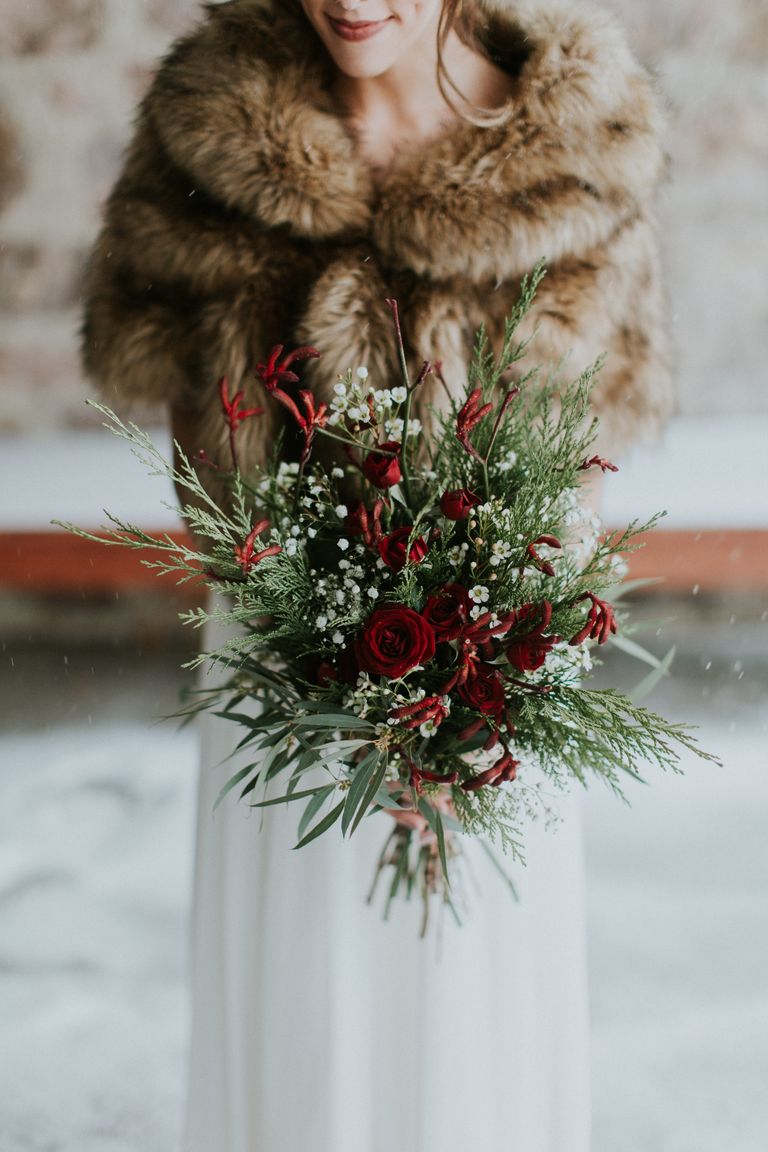 Nothing says "cozy winter wedding" like faux fur accents draped over your dining chairs. You can also incorporate the fabric by using blankets as your favors—they'll be perfect gifts for rustic or woodland-inspired celebrations.
Velvet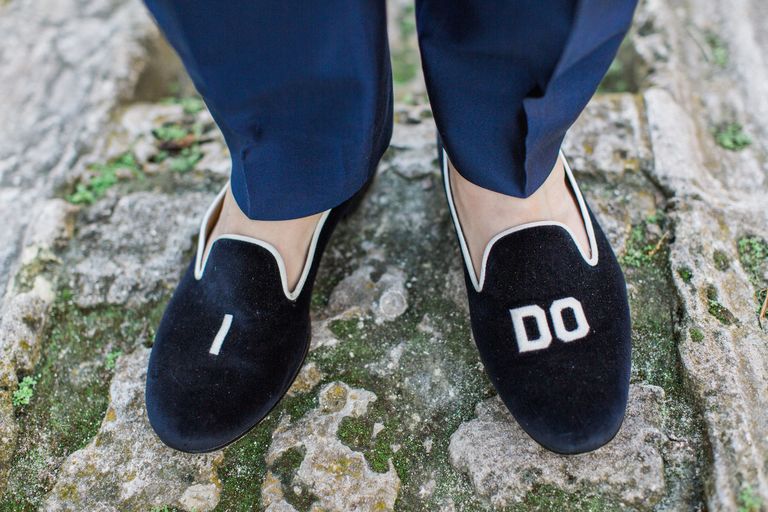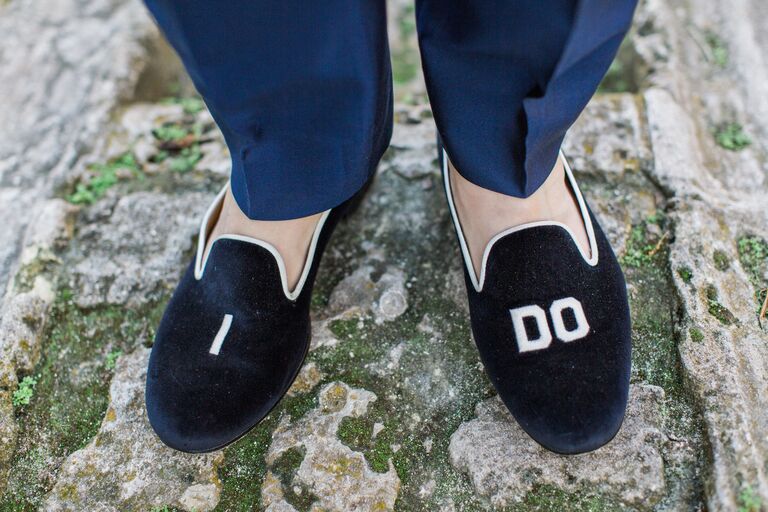 Good news: Everyone's favorite luxe fabric is in for winter weddings. Opt for cool colors like forest green, blush, navy or burgundy, and tie it in anywhere—we're thinking invites, ring boxes, linens, shoes, bouquet wraps or bridesmaid gifts.
Printed Bridesmaid Dresses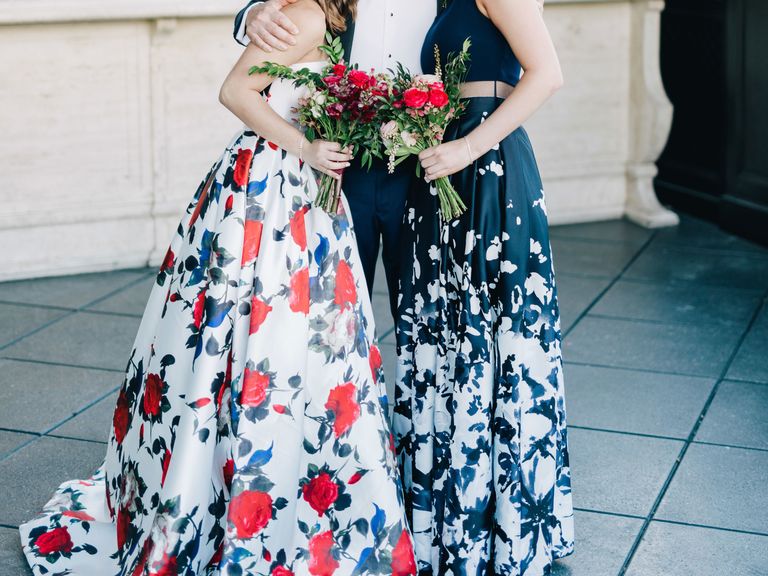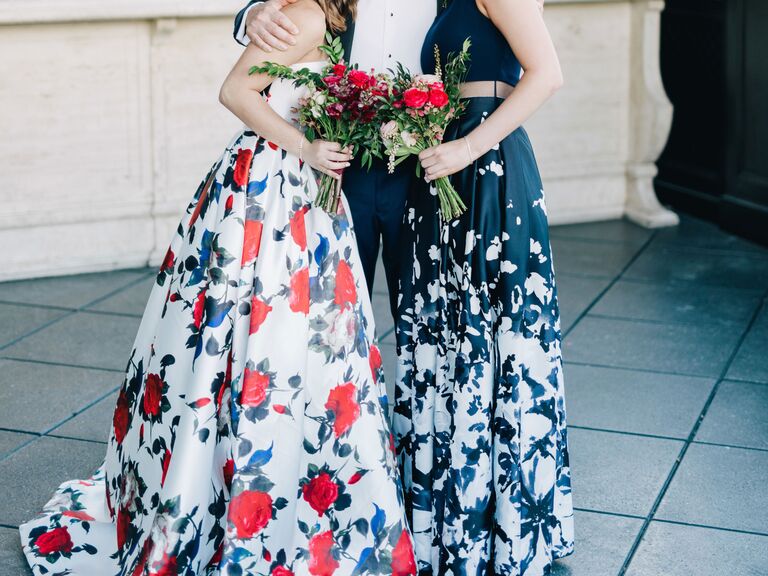 Eye-catching prints are a surefire way to make your bridesmaids stand out. Winterize the looks by opting for dark, moody florals.
Hot Chocolate Bars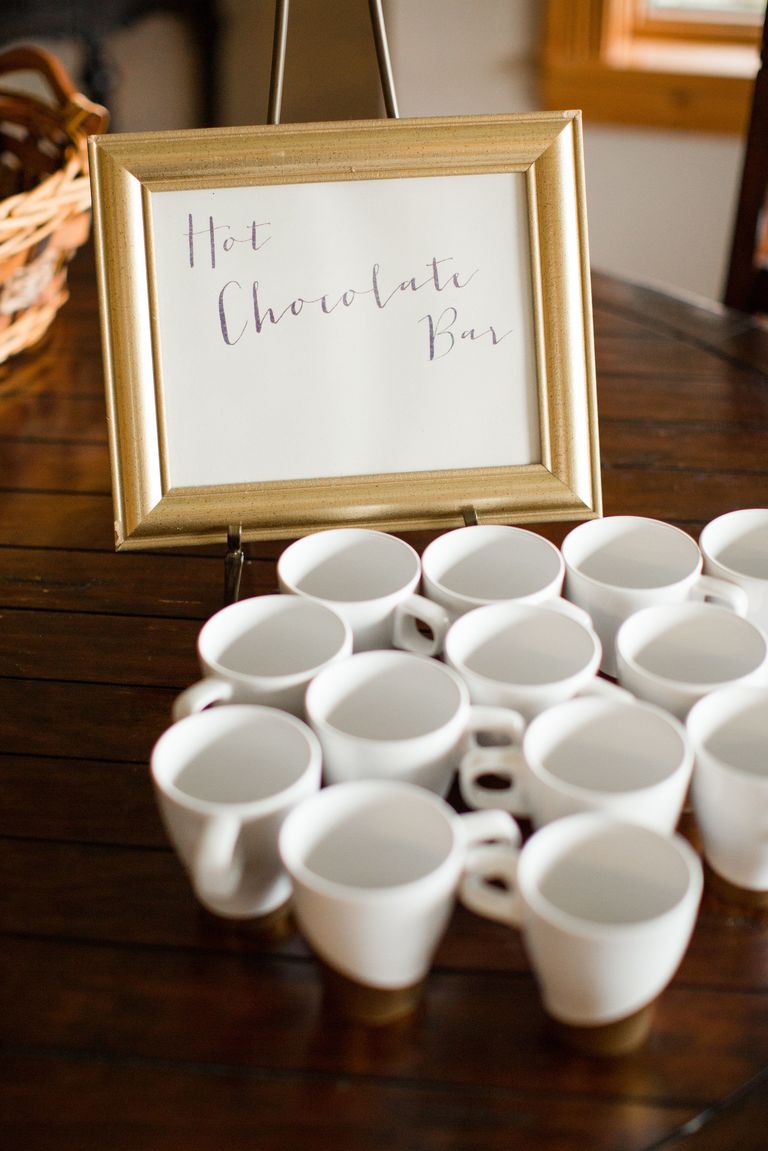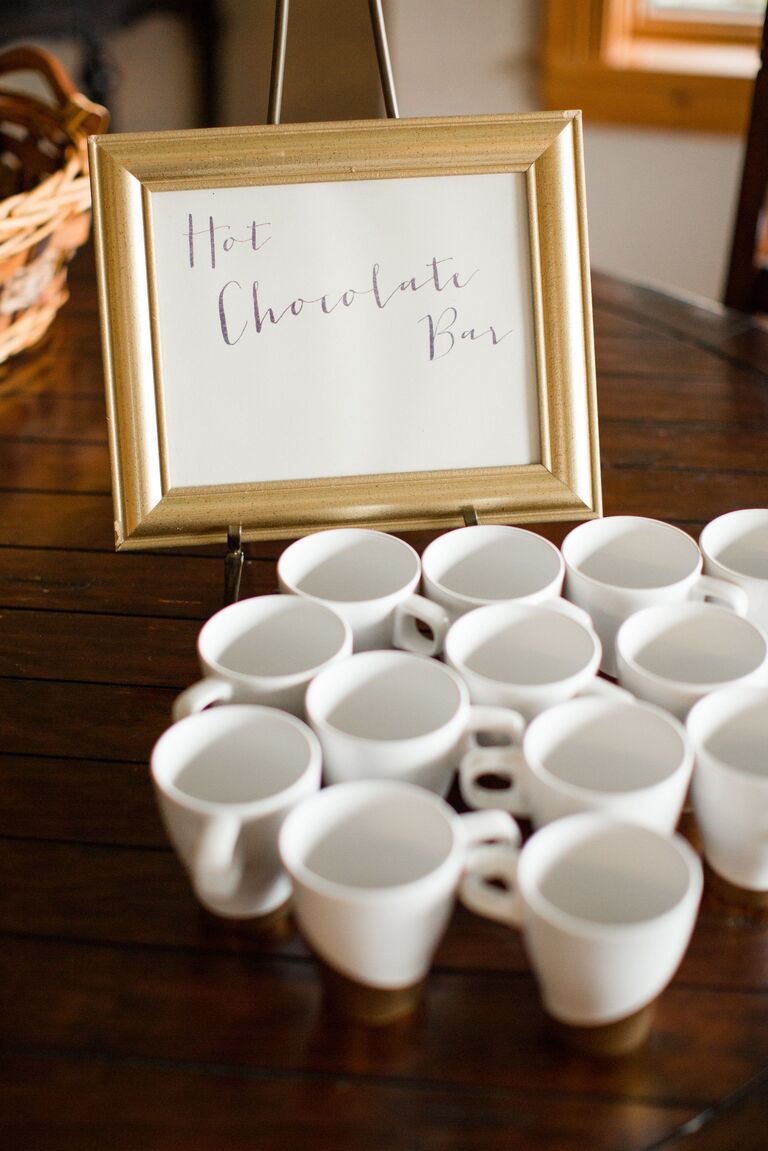 Everyone's favorite childhood drink will be everyone's favorite sip at your winter wedding. Our suggestion? Create an entire station equipped with candy canes, cinnamon stirrers, marshmallows and lots of whipped cream. Of course, boozy add-ins (like Bailey's or peppermint schnapps) are also highly recommended.
Calligraphy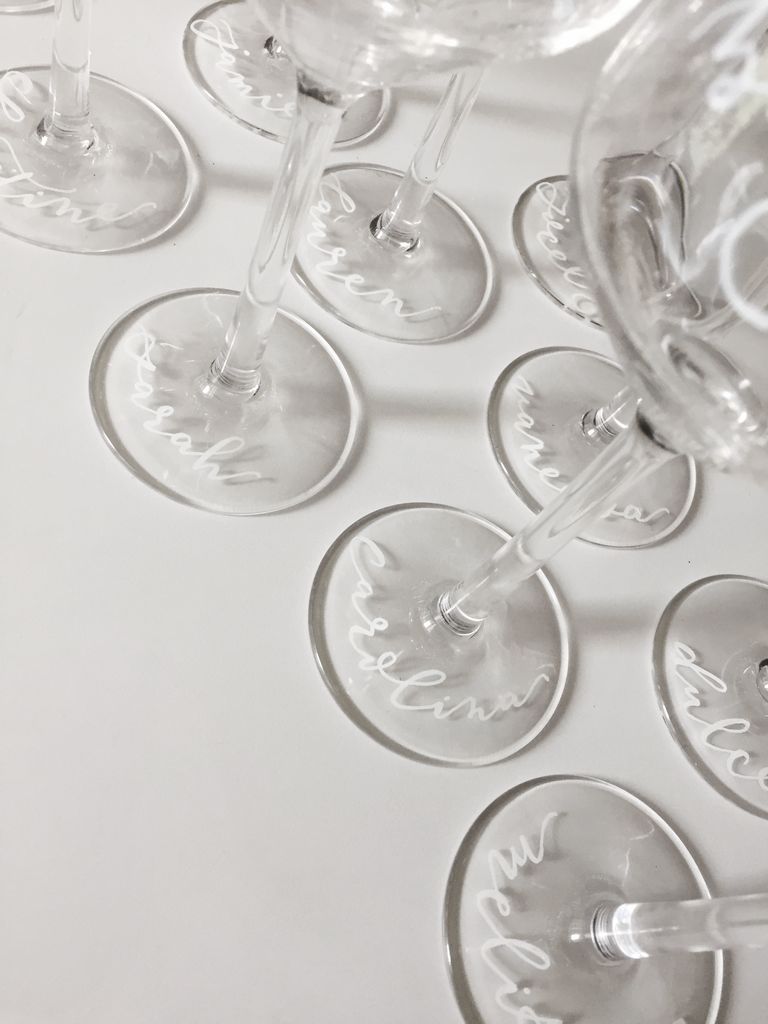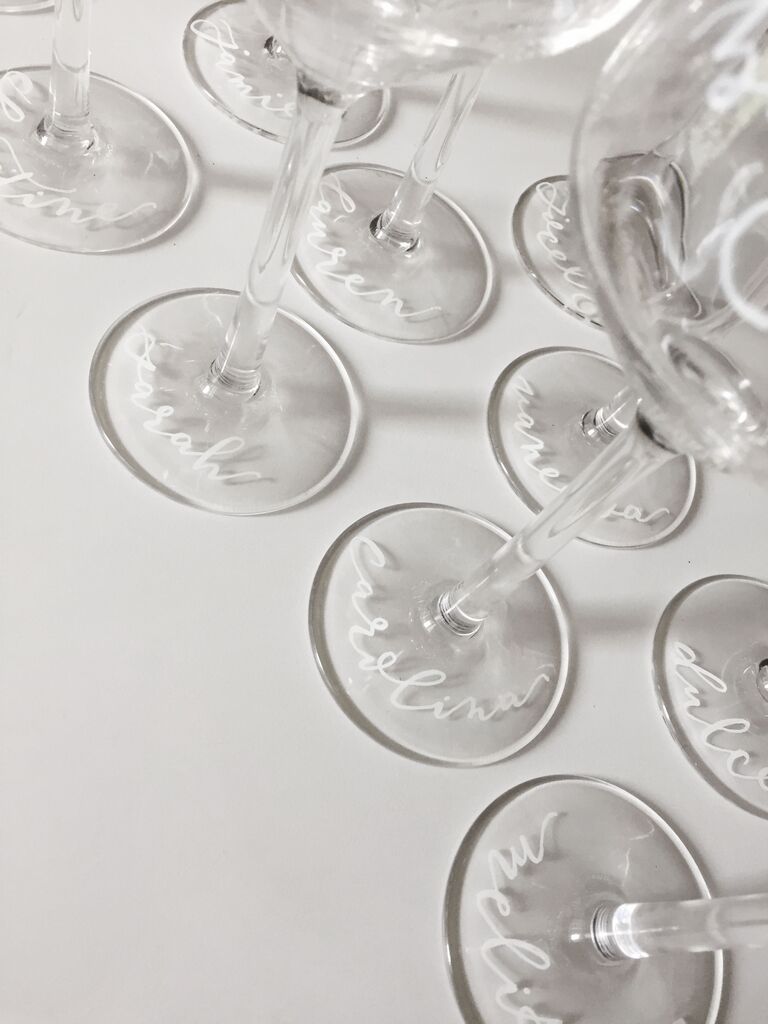 This season, take your calligraphy well beyond the invites. For winter weddings we suggest using the sophisticated script for everything from sleek lucite table numbers and mirrors to wine glasses and fondant cakes.