Bride Winnie and groom Danny love Star Wars. A lot. As soon as Danny proposed to Winnie with a lightsaber instead of an engagement ring—the perfect substitute after Winnie insisted she'd prefer to go ringless—the couple knew they wanted to incorporate their deep Star Wars fandom into the rest of the wedding, from the boutonnieres to the vows.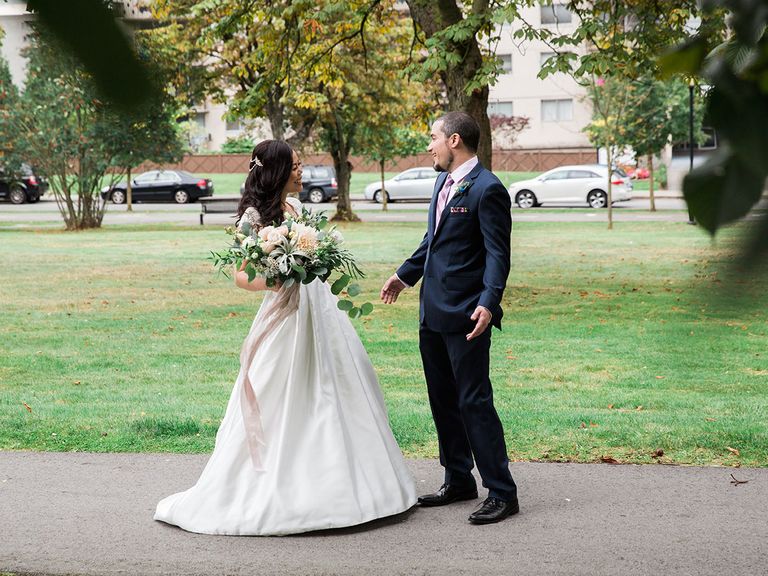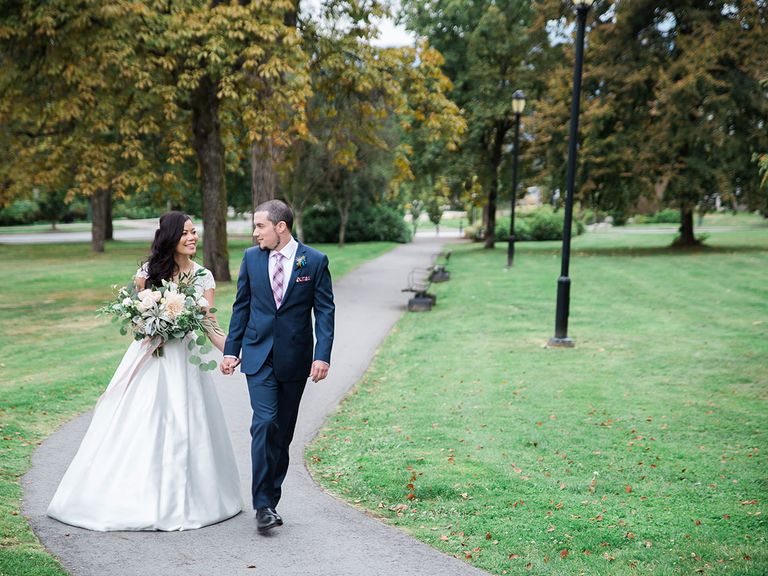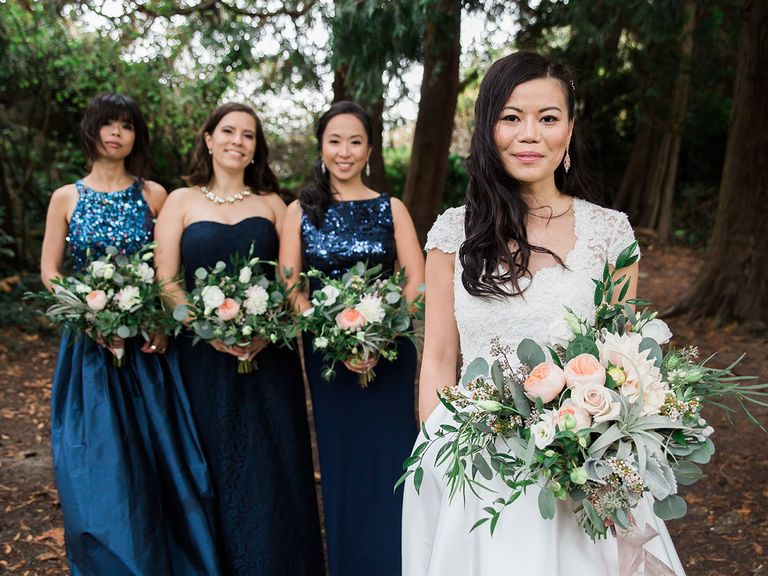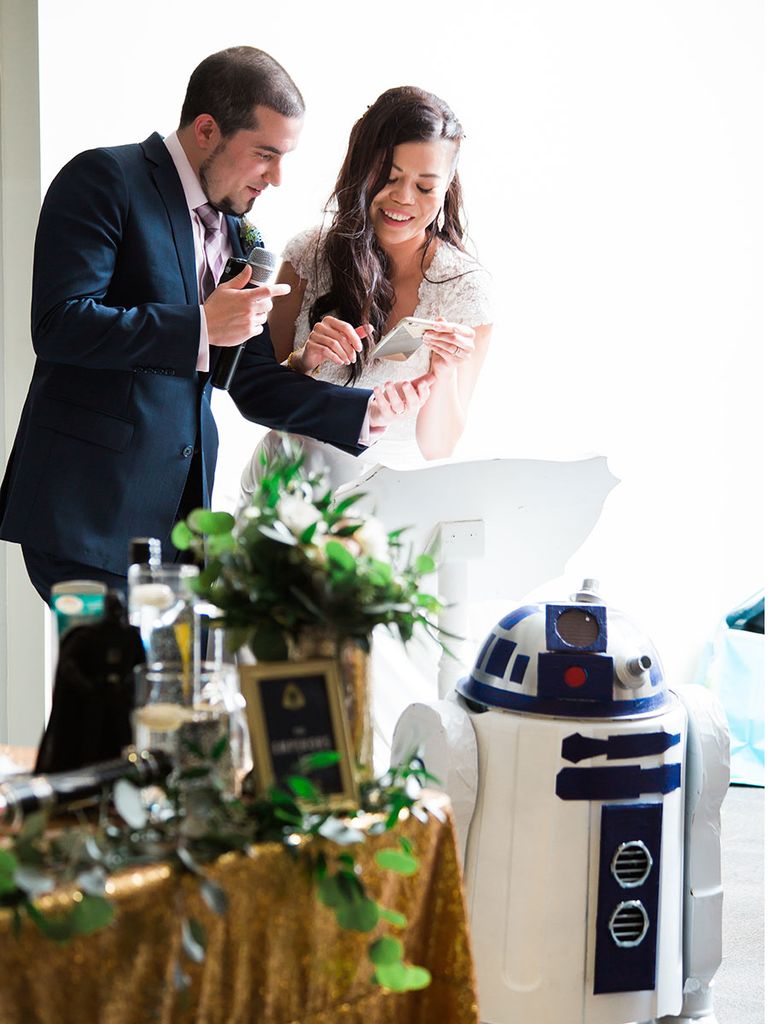 The couple used some of Danny's childhood toys, along with other Star Wars paraphernalia, to decorate the event. Everywhere guests looked, they saw perfectly executed Star Wars accents. We're talking Chewy groomsmen socks, Darth Sidious boutonnieres, stormtrooper helmets, themed calligraphy and more. After the vows, Winnie and Danny's parents even held lightsabers in a crossed arch to symbolize the strength of the Force in their marriage.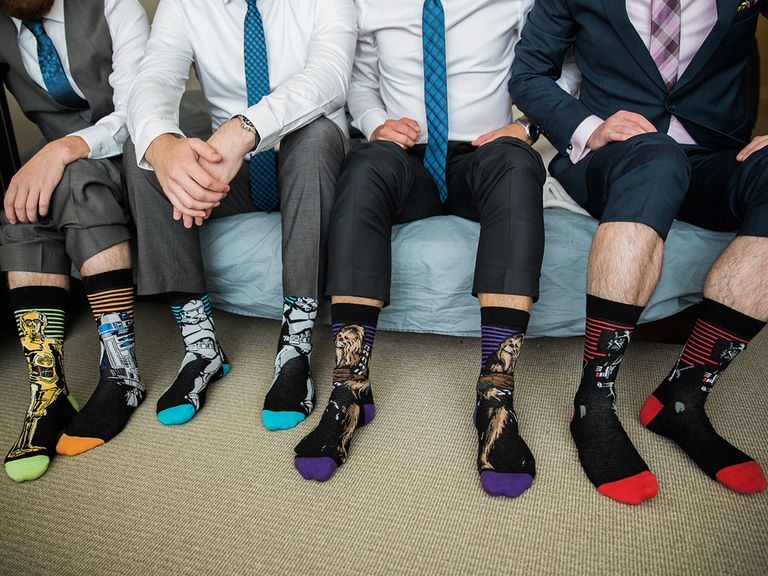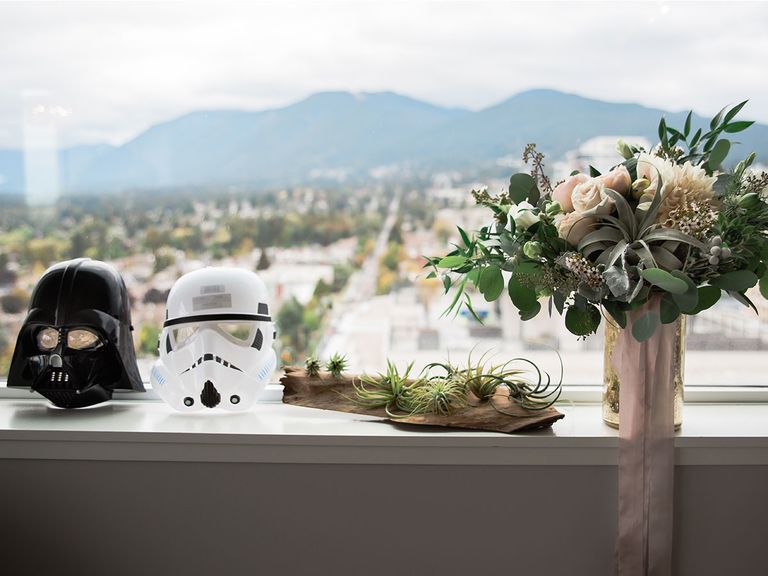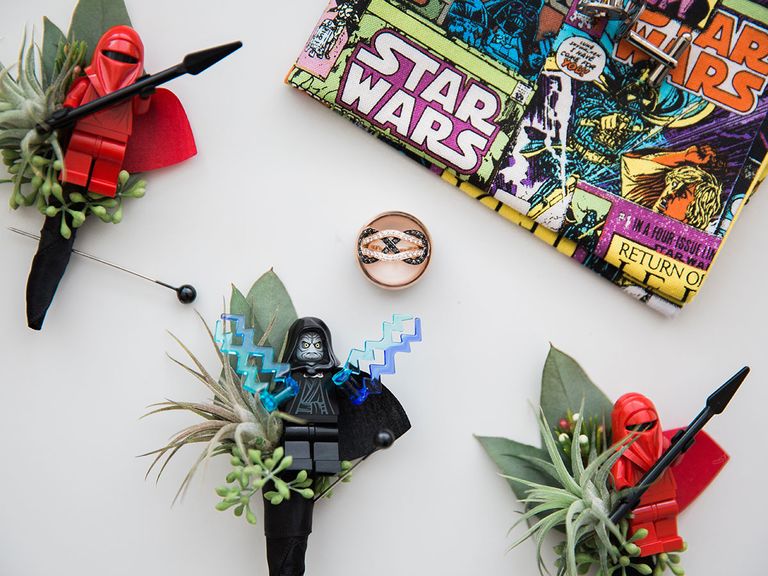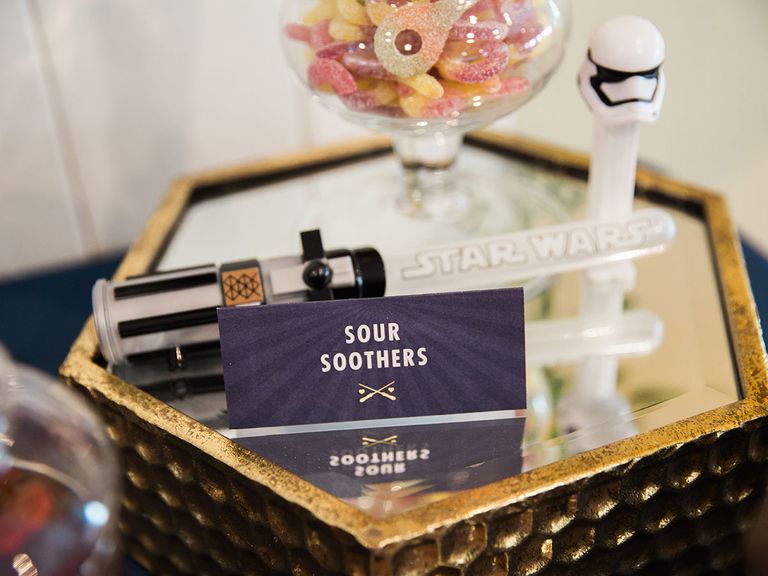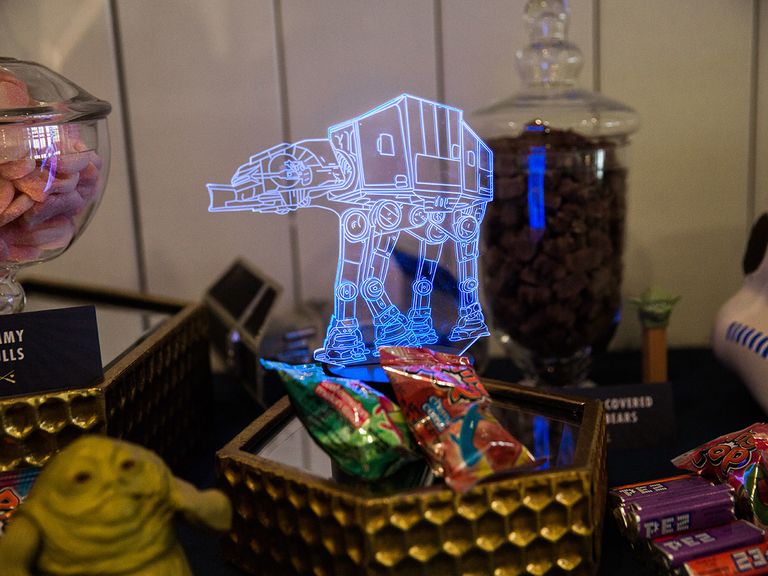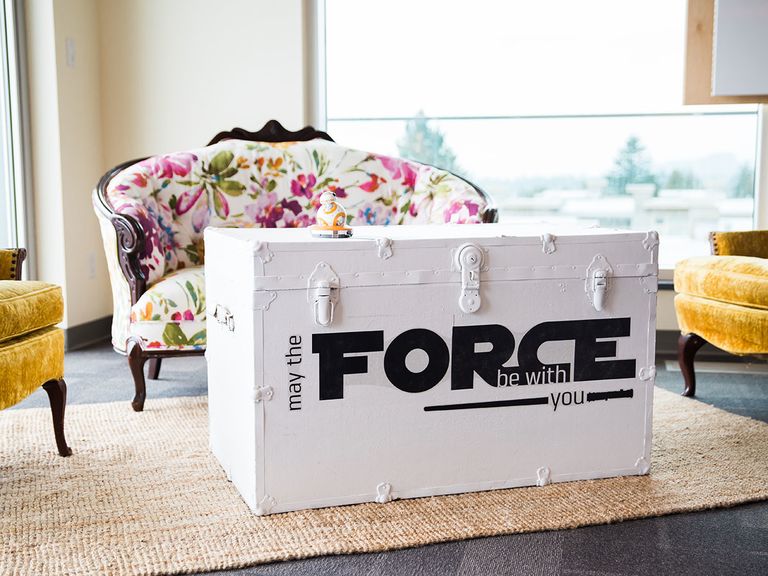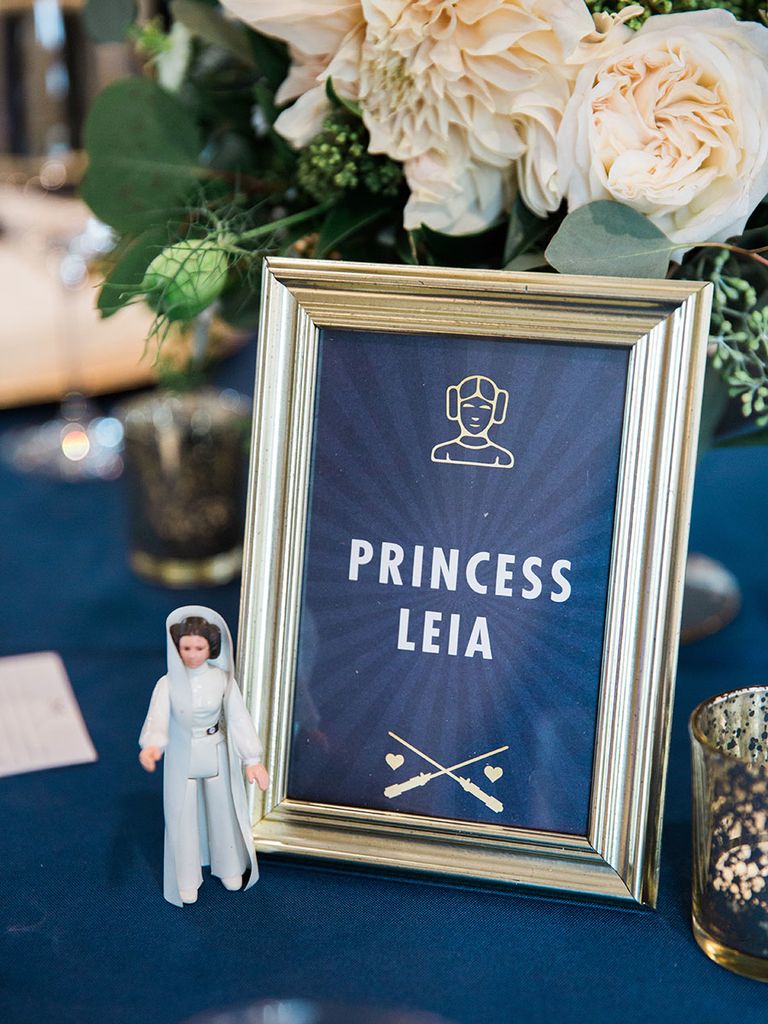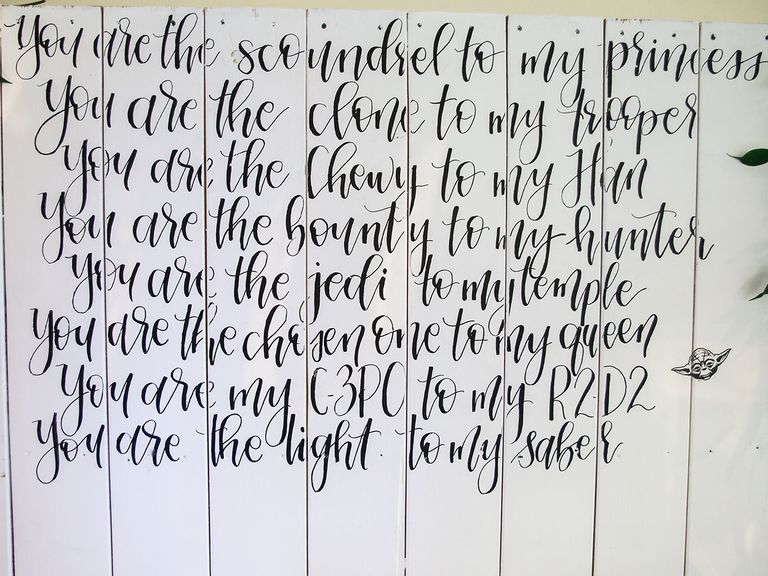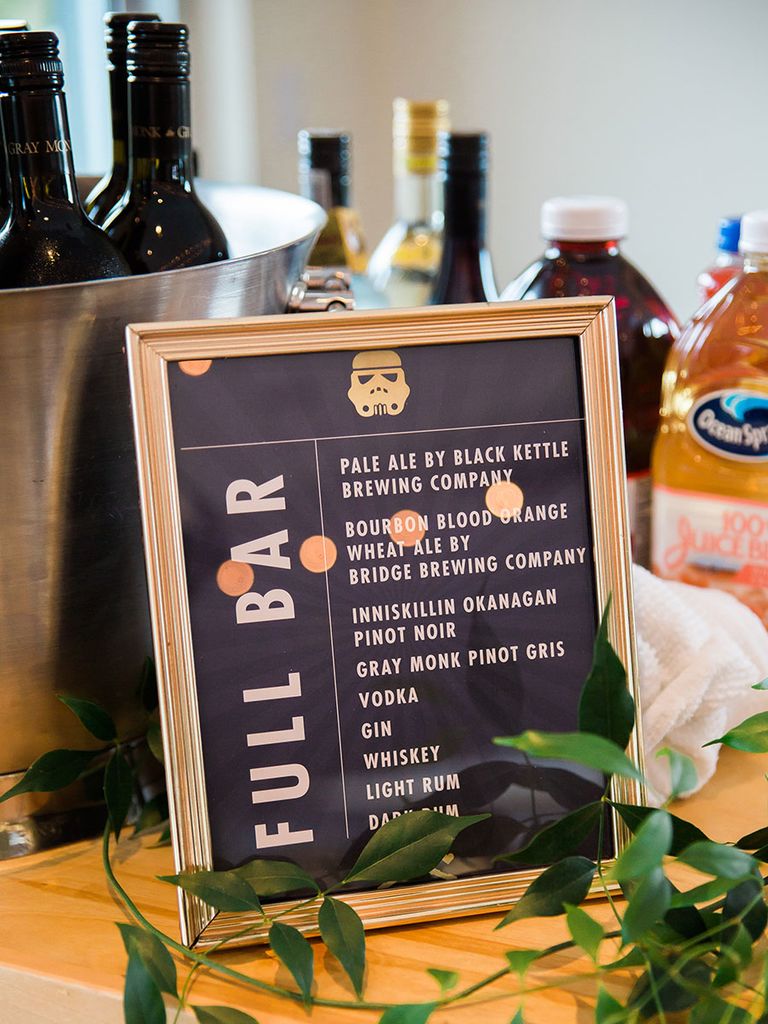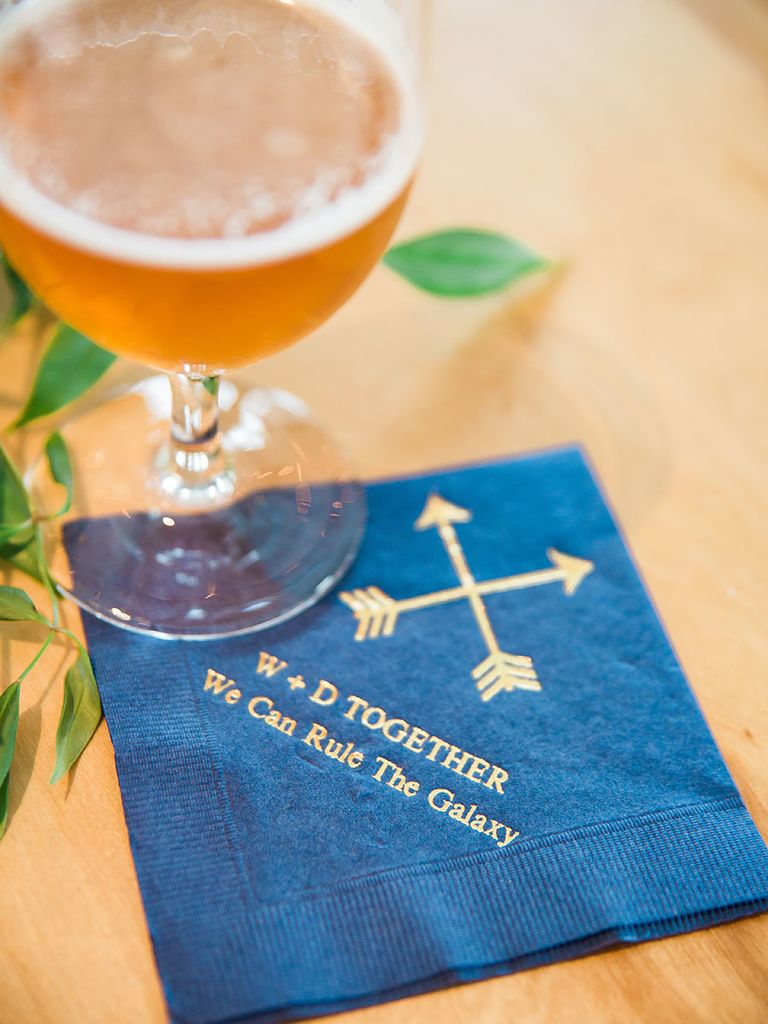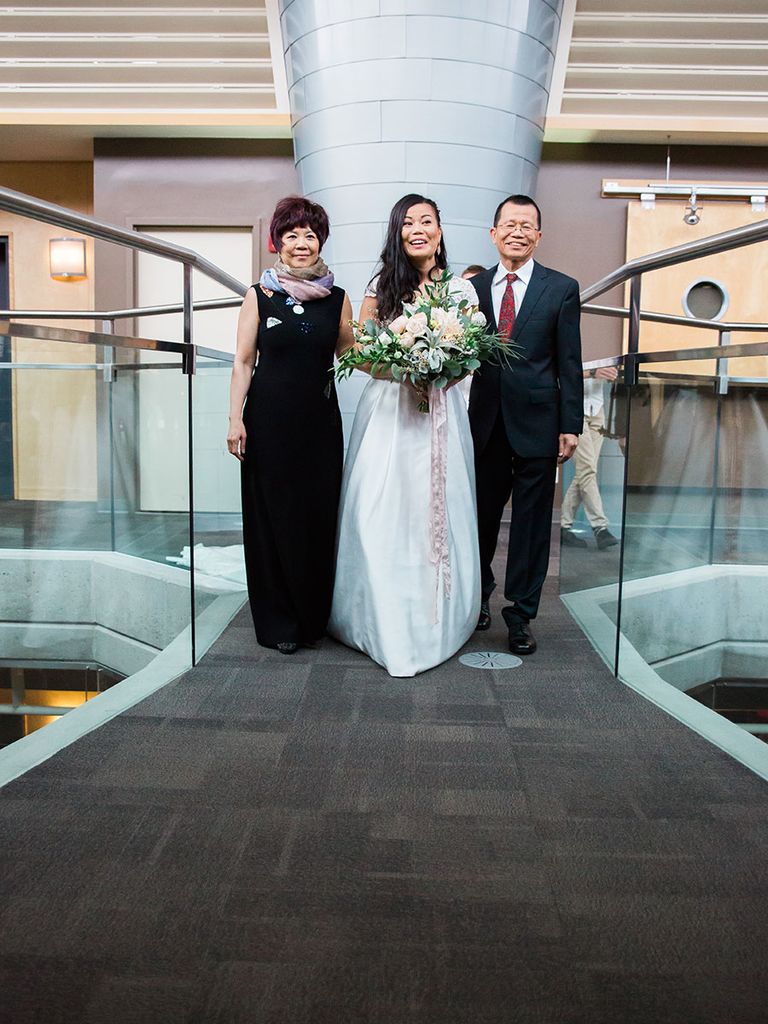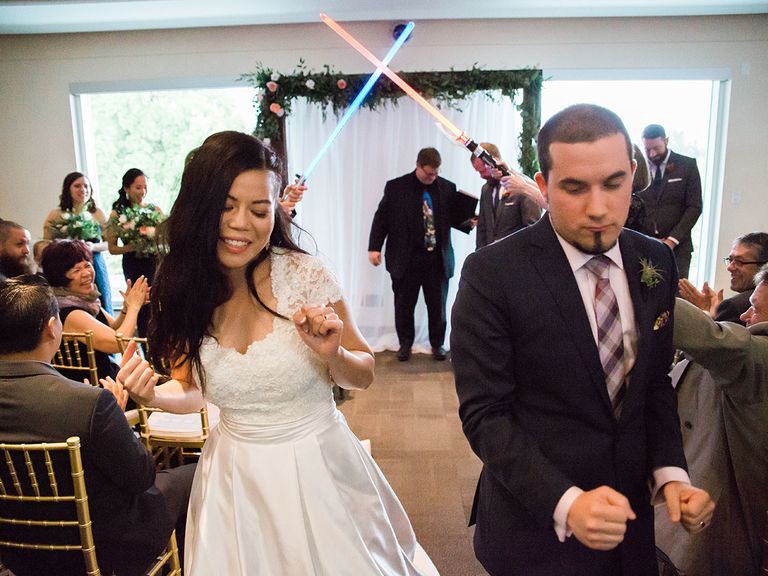 And the best part? Two stormtroopers showed up to surprise Winnie, who was so starstruck she could barely contain her excitement. We think her face says it all.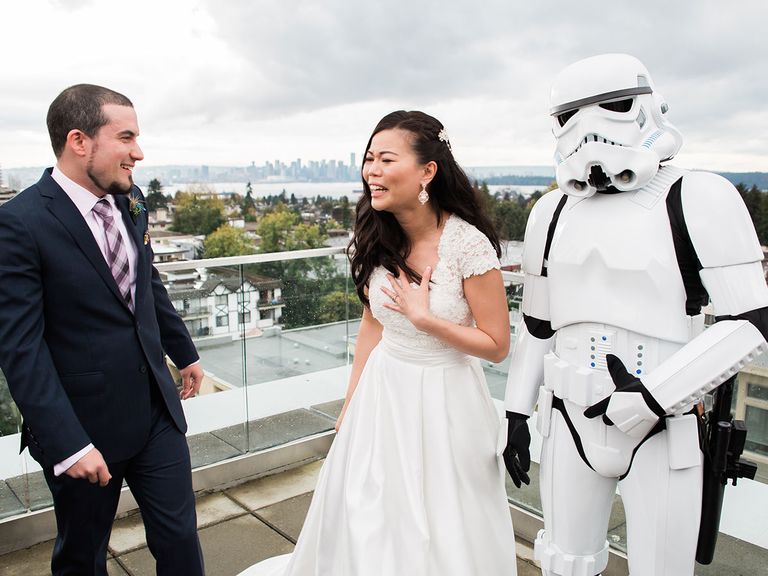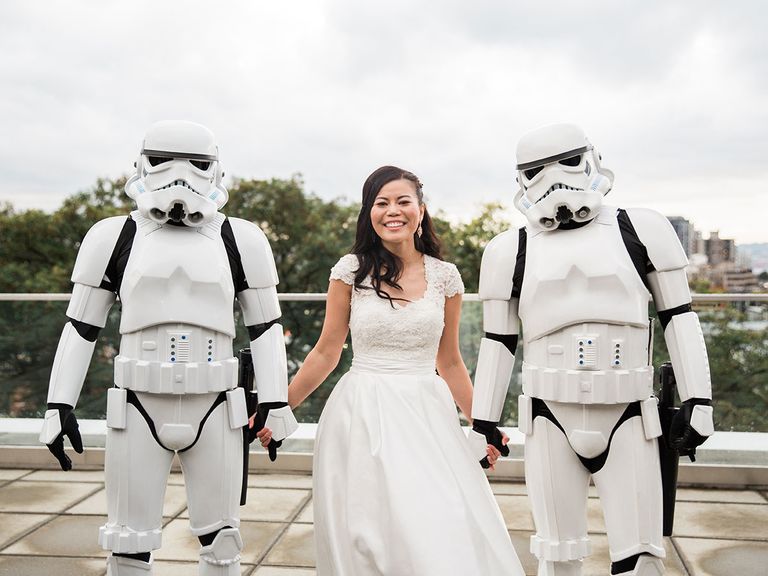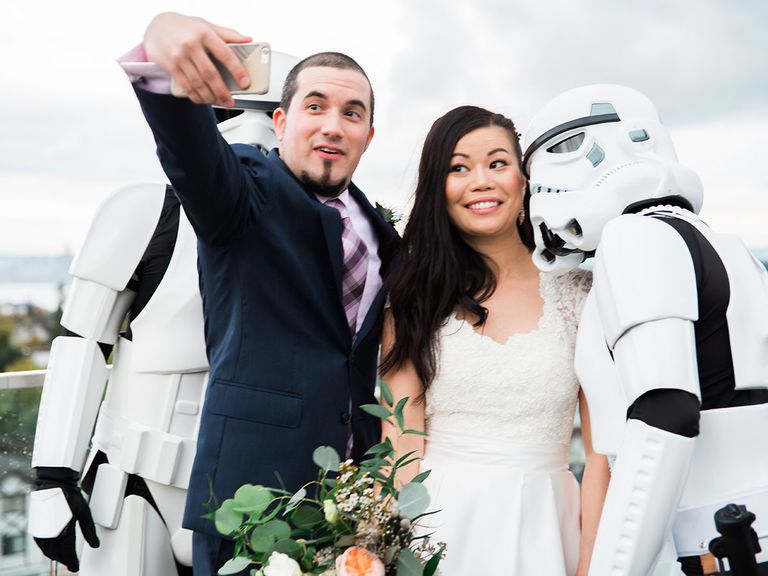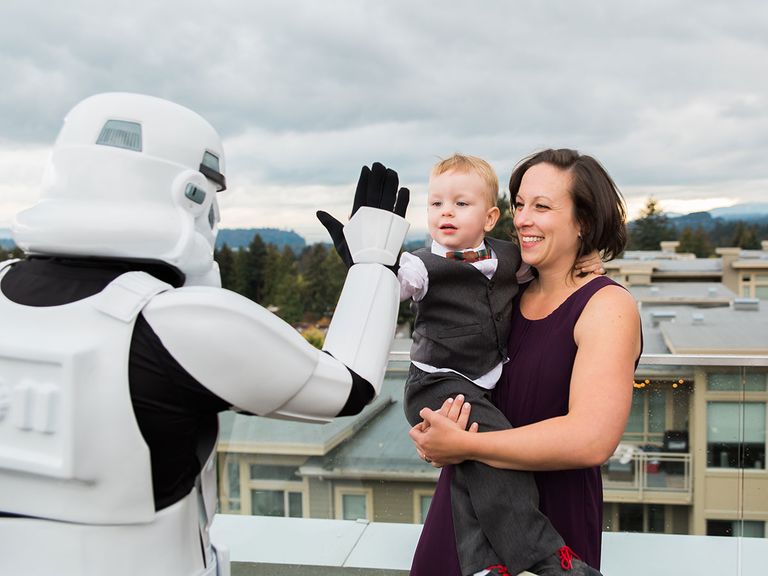 This is hands-down the best wedding surprise in the galaxy.
Event Planner: Smitten Events | Photographer: Family Creative Imagery | Makeup Artist: All Dolled Up Studio | Design and Decor: Bespoke Decor | Cinema and Video: Family Creative Imagery Films | Floral Designer: Garden Party Flowers | Equipment Rentals: Lonsdale Events | Caterer: Savoury Chef | Transportation: Star Limousine | Event Venue: The View on Lonsdale