TLC's Cake Boss star Buddy Valastro has been making creative wedding cakes in New Jersey for almost 20 years (Mario Lopez and Sam Champion had his confections at their nuptials), and now he's brought his business to New York City.
The Carlo's Bake Shop owner opened a Cake Boss Cafe in Manhattan's Times Square last year, and besides offering their signature lobster tails, cannolis and cupcakes, couples can work with Buddy's designers to create a custom wedding cake — so The Knot had to ask Buddy a few questions about what trends brides and grooms are asking for the most and a sweet new flavor to wow your guests.
The Knot: What's your favorite wedding cake out of every single one you've ever designed?
Buddy Valastro: My own wedding cake is definitely my personal favorite. I designed it for my wife, Lisa, and helped make it myself. That cake means a lot to me.
TK: How did you decorate it?
BV: It was adorned with thousands of sugar flowers that I made myself. It took me two weeks just to make the flowers and then two days to assemble and decorate the cake. I actually worked on the cake the morning of the wedding!
TK: Give us a few wedding cake dos and don'ts.
BV: Something I've been seeing a lot that I don't really like are naked cakes. Cakes that are stacked and filled, but not decorated. I think a cake needs decoration to set it apart and make it unique to your celebration.
TK: What are brides asking for the most at your bakeries?
BV: A lot of them come in wanting embellishments like brooches used on their cakes. Instead of something that looks similar, they want the real hardware on the cake.
TK: What's a unique and unexpected wedding cake flavor that would wow guests?
BV: We've just come out with a vanilla cake and caramel filling combination that couples are really liking as something different.
TK: What's the number-one thing guys want in a groom's cake?
BV: Chocolate cake. I don't know why, but 9 times out of 10, the groom wants his cake to be chocolate.
TK: What made you want to open a Cake Boss Cafe in NYC?
BV: Honestly, it's always been on my bucket list! Come on, who doesn't want their own business in Times Square?
Keep scrolling to see four Cake Boss Cafe wedding cakes we love: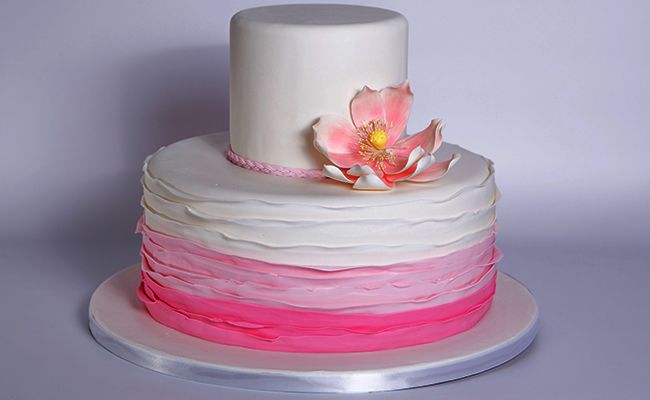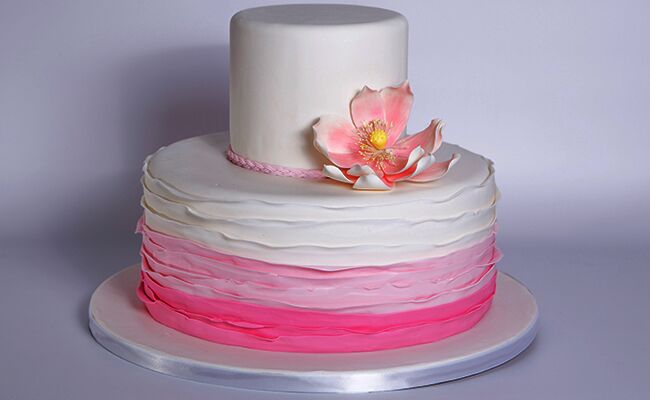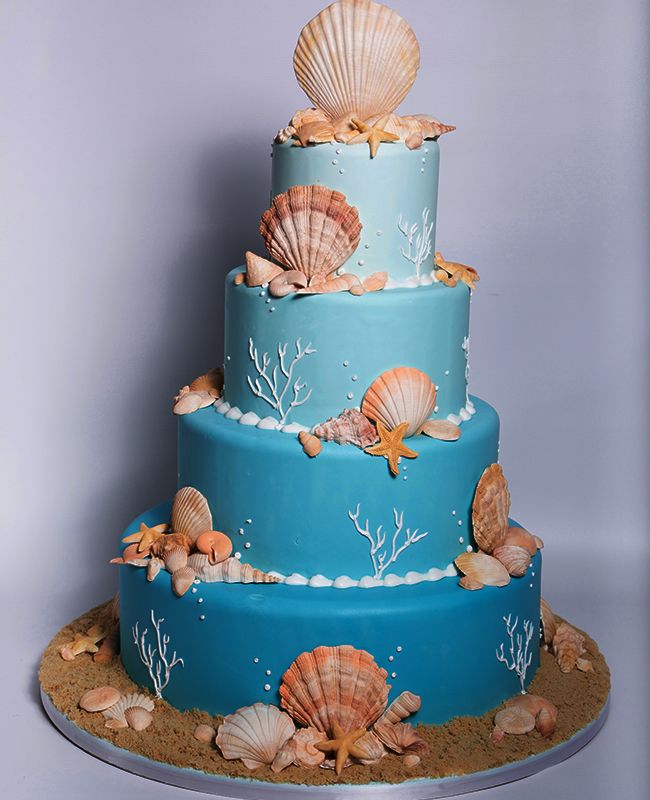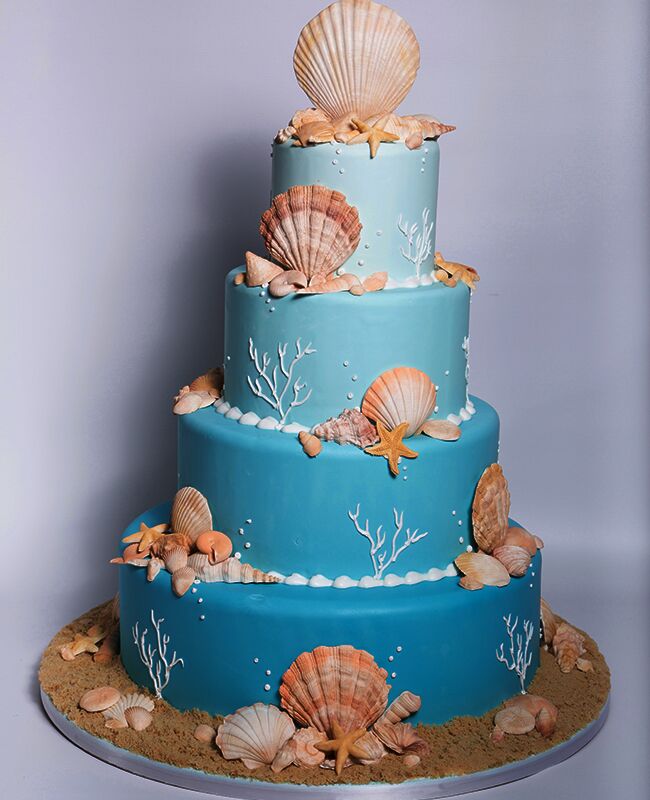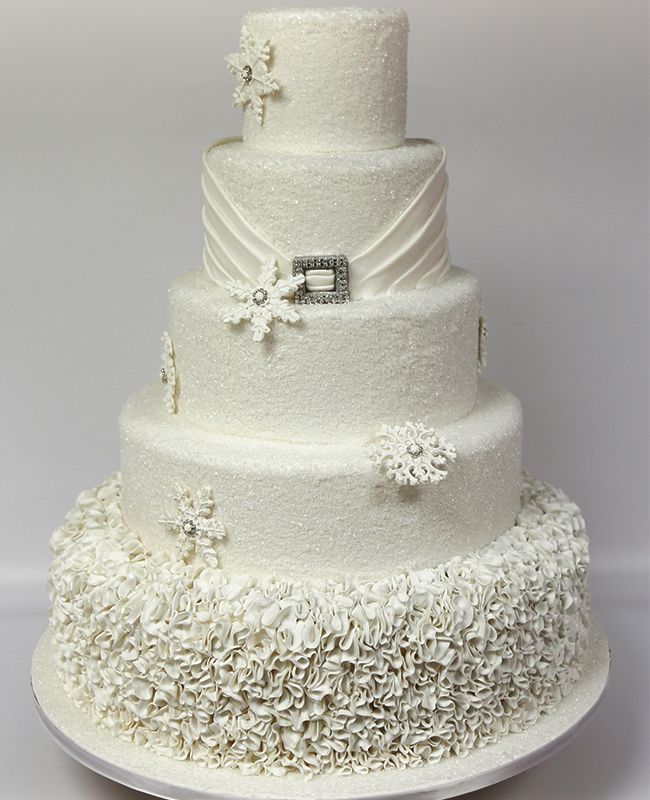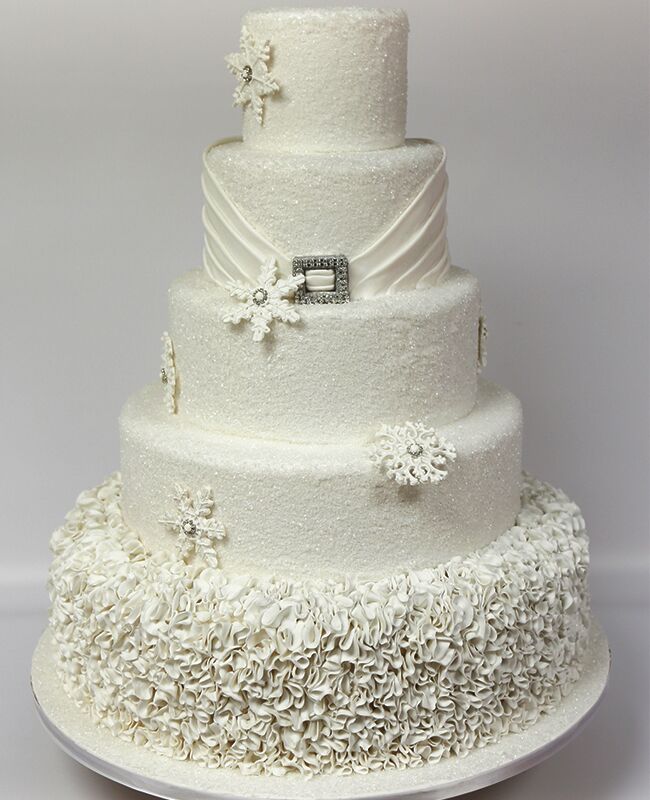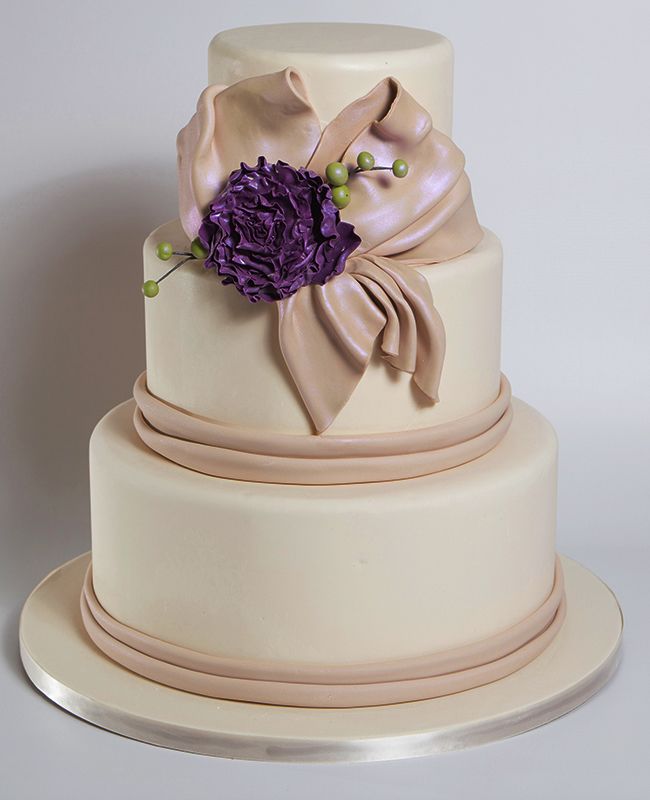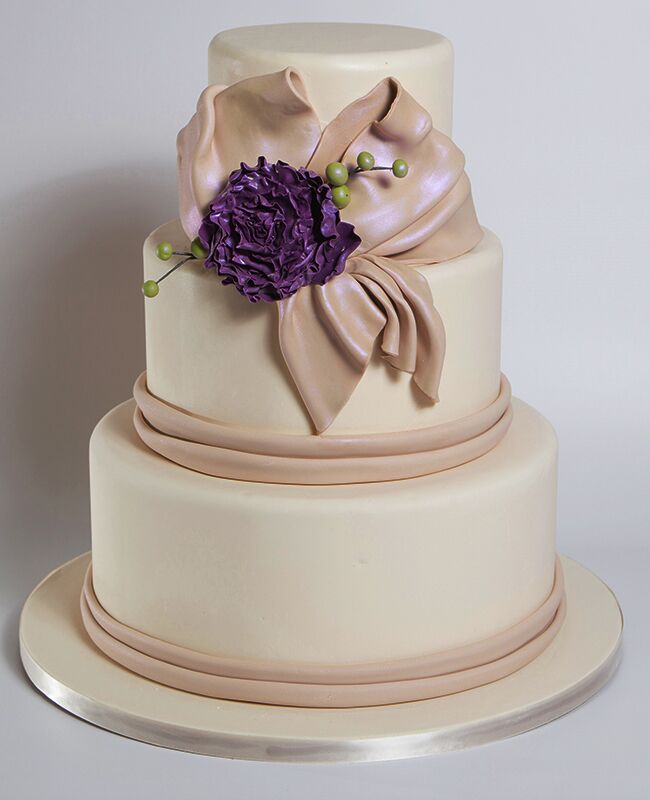 Want more? Right here!
> 7 twists on the cascade cake
> 10 steps to the perfect wedding cake
> 25 prettiest wedding cakes