When it comes to your cake just about any detail can be the starting point for your design from your invitations to lace on your dress, your favorite flower and even a work of art! Some couples and cake bakers are thinking of their cake as a blank canvas and are using it to recreate artworks in fondant and frosting. See some of our favorites below (you don't have to be an art connoisseur to appreciate how cool these cakes are!).
A Wedding Cake Inspired by Gustav Klimt's "The Kiss"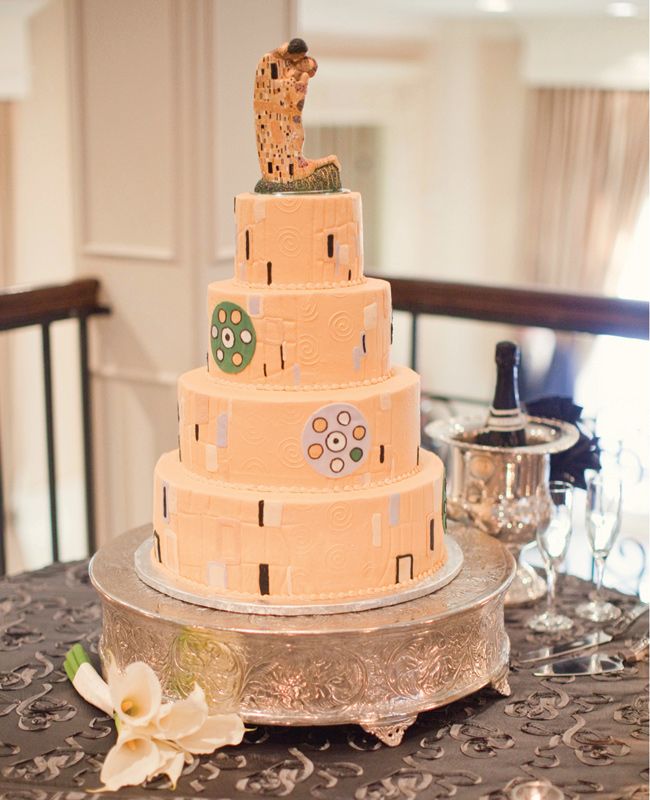 Kelly Hornberger Photography
From the album: A Modern Outdoor Wedding in Houston, TX
The Austrian painter's romantic work of art was recreated in the cake topper as well as on the pattern of the cake.
An Abstract Paint-Drip Cake
for the love of Juneau Photography
From the album: An Artistic Outdoor Wedding at Chattahoochee Nature Center in Roswell, GA
It made total sense that bride who is an artist would have a marbleized paint-drip cake representing her own artwork.
Tord Boontje Inspired Nature Silhouette Wedding Cake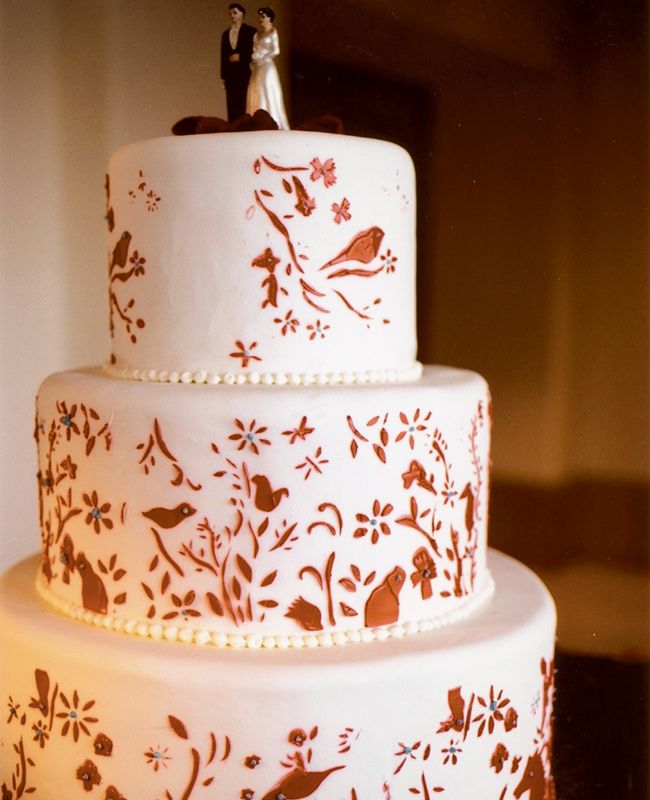 Vita-Bella Photography
From the album: An Outdoor Wedding in Goleta, CA
Instead of a traditional white cake Nancy and Jon were inspired by Dutch artist Tord Boontje's signature silhouette style.
A Piet Mondrian Inspired Color Bloclk Wedding Cake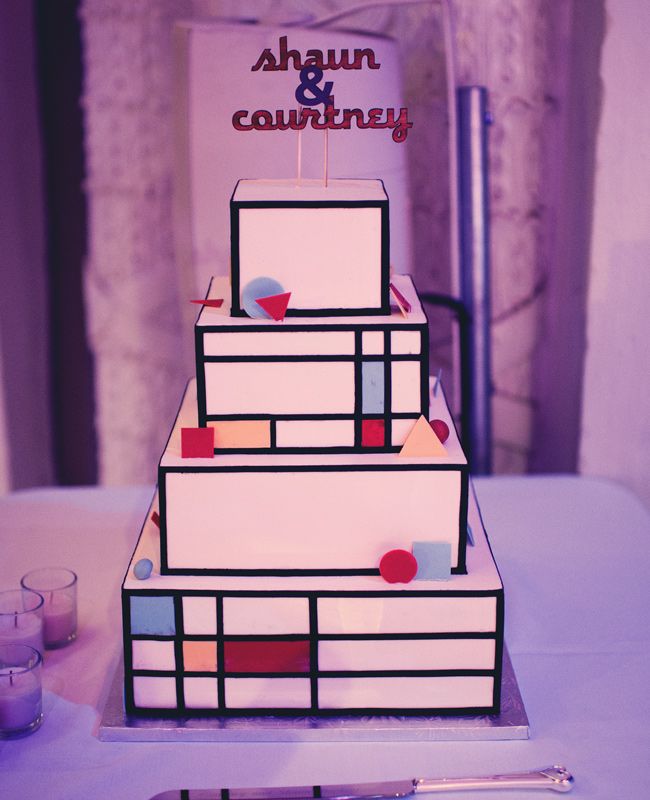 Joyeuse Photography
From the album: A Music Inspired Wedding in Charlottesville, VA
Seem familiar? The iconic color block pattern of Piet Mondrian's modern paintings fit right in at Courtney and Shaun's eclectic and colorful wedding.
A Tiffany Stained-Glass Inspired Wedding Cake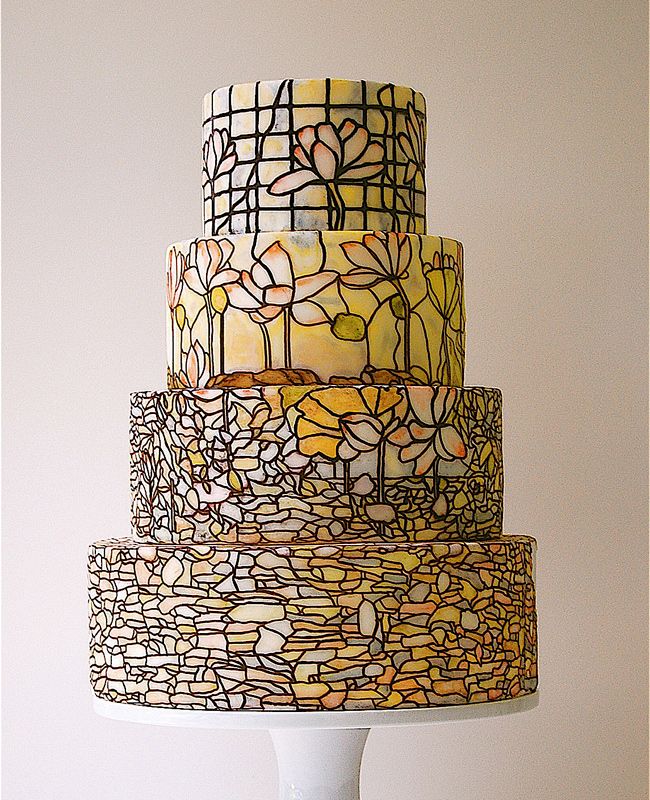 Maggie Austin Cake
From the album: Spring Wedding Cakes by Maggie Austin Cake
Before the iconic robin's egg blue boxes, artist Louis Comfort Tiffany created stunning stained glass windowpanes and lamps. Baker Maggie Austin recreated the floral stained glass design on cake complete with the effect of bright light shining through.
Want more? Of course you do!
> 15 hot wedding cake trends
> 25 prettiest cakes
> 9 ways to save money on your wedding cake