Ask any skincare fanatic what the number one thing you should be using in your beauty routine is and they'll all have the same answer: sunscreen. Problem is, most of us think of sunscreen as that messy, sticky stuff that leaves a white cast on your face and interferes with your makeup, so you may feel inclined to skip it during your bachelorette party at the beach, outdoor wedding or honeymoon—but you shouldn't. We're here to save the day with a sunblock for whatever type you're looking for. Dry skin? We've got you covered (literally). Worried about the coral reefs? Same. Check out our six favorite picks for keeping that sunburn at bay while looking amazing in photos too.
Sensitive Skin
Specifically formulated with sensitive skin in mind, this lotion uses zinc oxide, instead of oxybenzone, to block harmful UVA and UVB rays. It's free of dyes, parabens, preservatives and other potential irritants. Another perk? It includes hydrogenated castor oil and glycerin for nourishment and omega fatty acids and vegetable squalene to fight redness and irritation. Your pores won't be left clogged or greasy, plus a little goes a long way.
Vanicream Sunscreen Sport SPF 35, $17, Dermstore.com
Dry Skin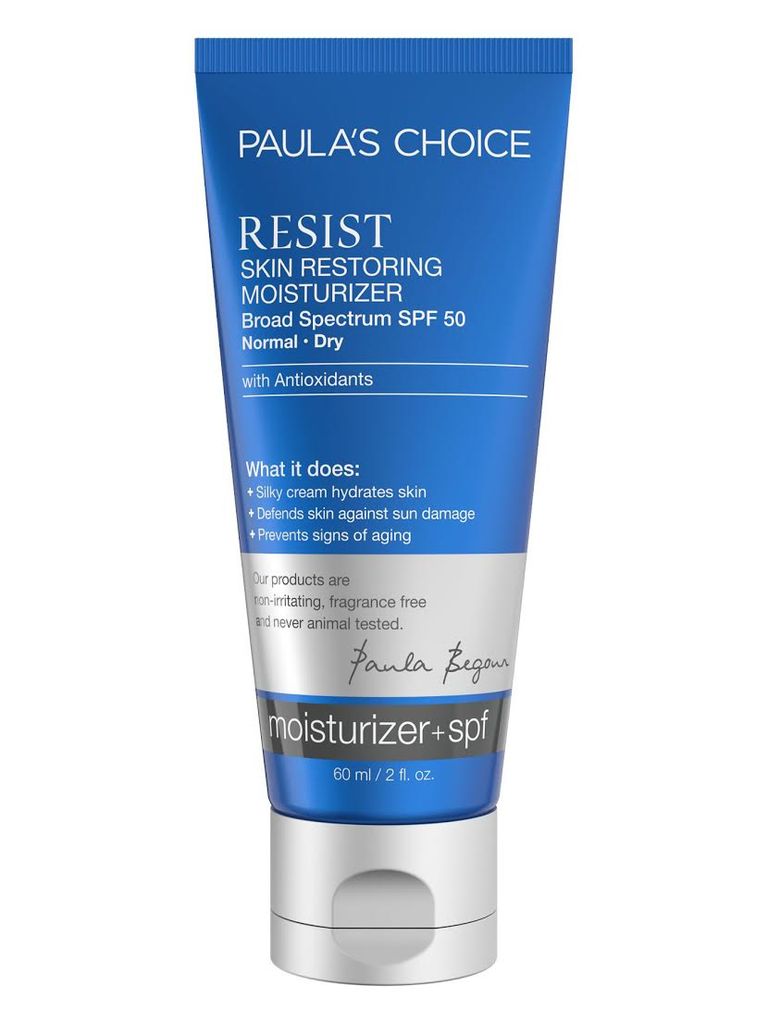 If you deal with tight, dehydrated or rough skin, this mineral-based formula was literally made for you. Say hello to your new BFF that has shea butter, plus powerful antioxidants and hydrating ingredients like niacinamide, apple and licorice. Sun protection aside, you'll also get the added benefit of younger-looking skin and a more even skin tone.
Paula's Choice RESIST Skin Restoring Moisturizer with SPF 50, $33, PaulasChoice.com
Oily Skin
Do you go through a pack of oil-blotting sheets in a week? This sunscreen helps control oil with a light formula that won't weigh down your skin. It goes on easily and absorbs super fast so you can even use it as a makeup primer. Better yet, not only does it intercept harmful rays, it also protects against environmental stressors.
Clinique Super City Block Oil-Free Daily Face Protector Broad Spectrum SPF 40, $25, Clinique.com
Darker Skin Tones


Billed as the "sunscreen for people who hate wearing sunscreen," this watergel formula is the perfect last step in your AM routine with no white cast or greasy residue. The clear product is filled with antioxidants and active microcapsules to prevent sun damage and neutralize those notorious free radicals with every application. Bonus: A touch of sweet orange peel oil provides a light citrus scent, ideal for summer.
Glossier Invisible Shield, $25, Glossier.com
Environmentally Conscious


No oxybenzone, parabens, active chemical sunscreens or synthetic fragrances mean you can feel good about keeping your skin looking its best. Plant extracts and oils full of antioxidants provide über hydration and reparative benefits, while titanium dioxide and zinc oxide defend against broad spectrum UVA and UVB rays. Perks include a vanilla coconut scent and do-gooder pride for helping protect the environment.
BareRepublic Mineral SPF 30 Face Sunscreen Lotion, $15, GoBareOutside.com
Cult Favorite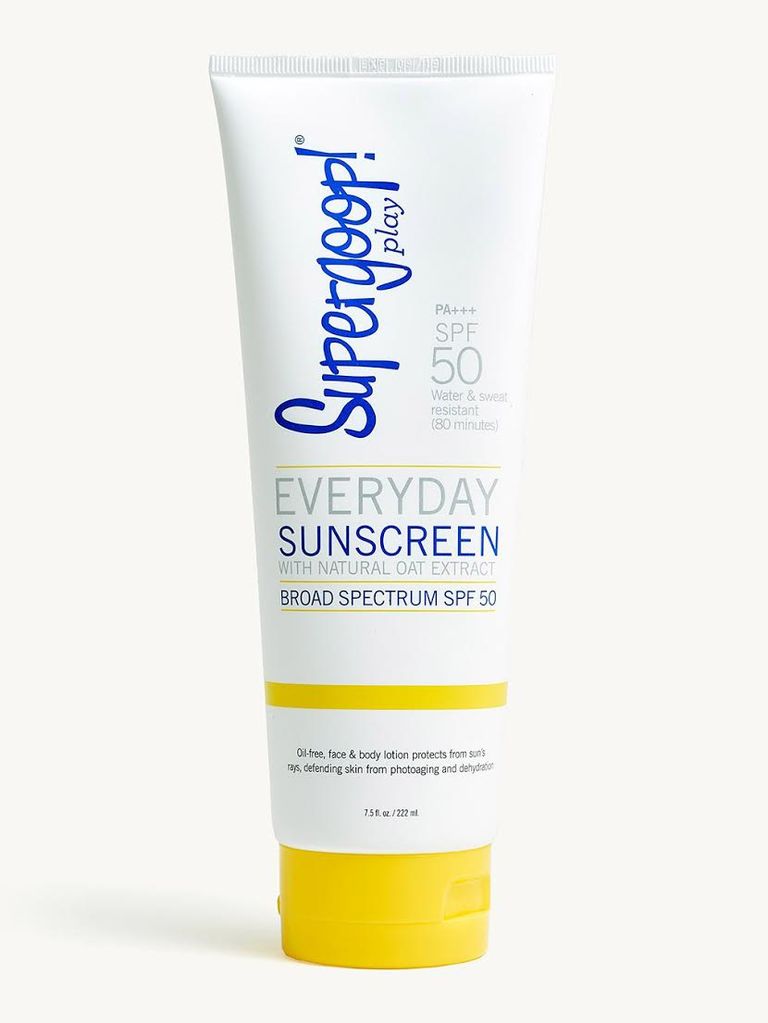 This water-resistant sunblock is the foolproof choice for everyday use on both your face and body, as known by its cult beauty status. The lightweight lotion with natural extracts of citrus and basil is easy to apply, and the addition of oat beta-glucan means it isn't messing around when it comes to long-term ultra-moisturization. Tip: Stock up through Labor Day and into winery-touring and apple-picking season with its 18 ounce pump.
Supergoop! Everyday Sunscreen, from $10, Supergoop.com