While we'll always appreciate a great cocktail bar, some of our favorite bars actually serve food. Your caterer can set up a food bar for guests fix their plates exactly how they like it, and it creates a great moment to get guests up, moving and mingling. See all the creative ways you can adapt a food bar to suit your tastes.
1. A Pickle Bar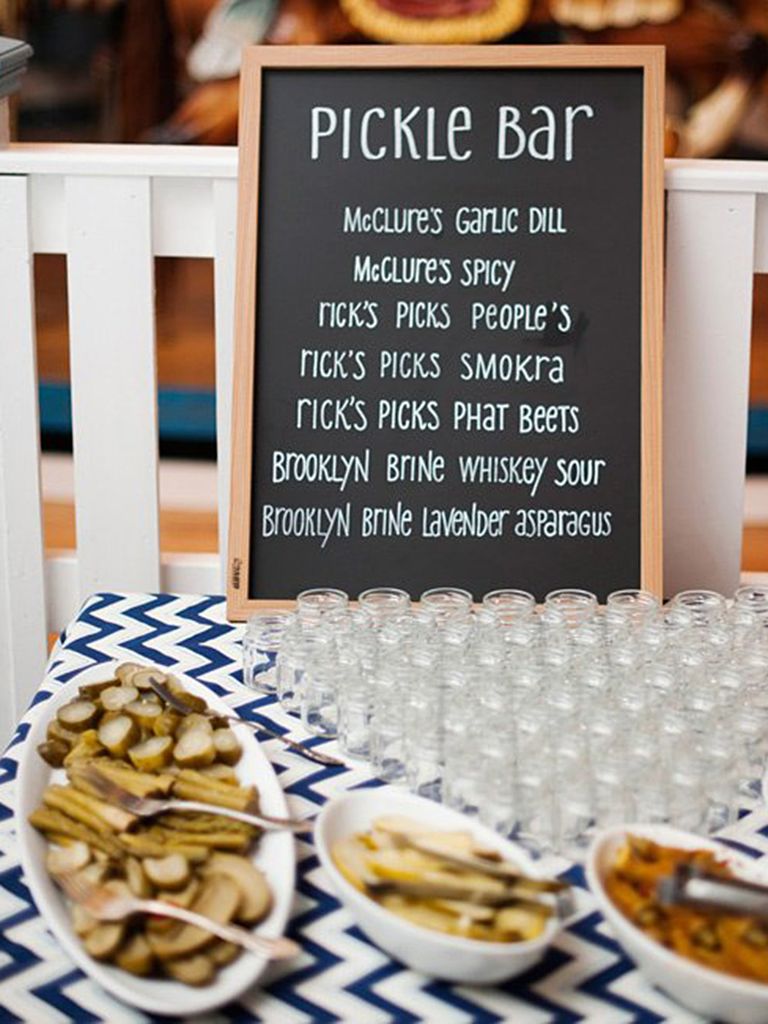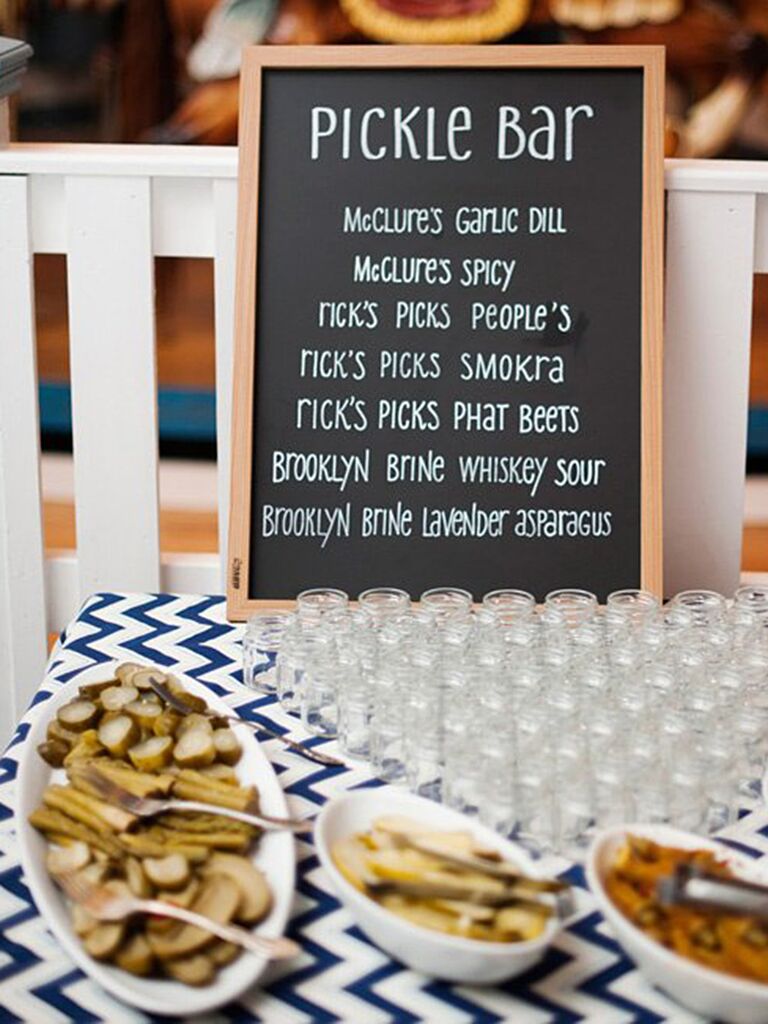 For a totally unique snack idea, create a pickle bar with different herbs, veggies and—of course—pickles.
From: A Nautical, Whimsy Wedding in New Haven, CT
2. Late-Night Snack Bar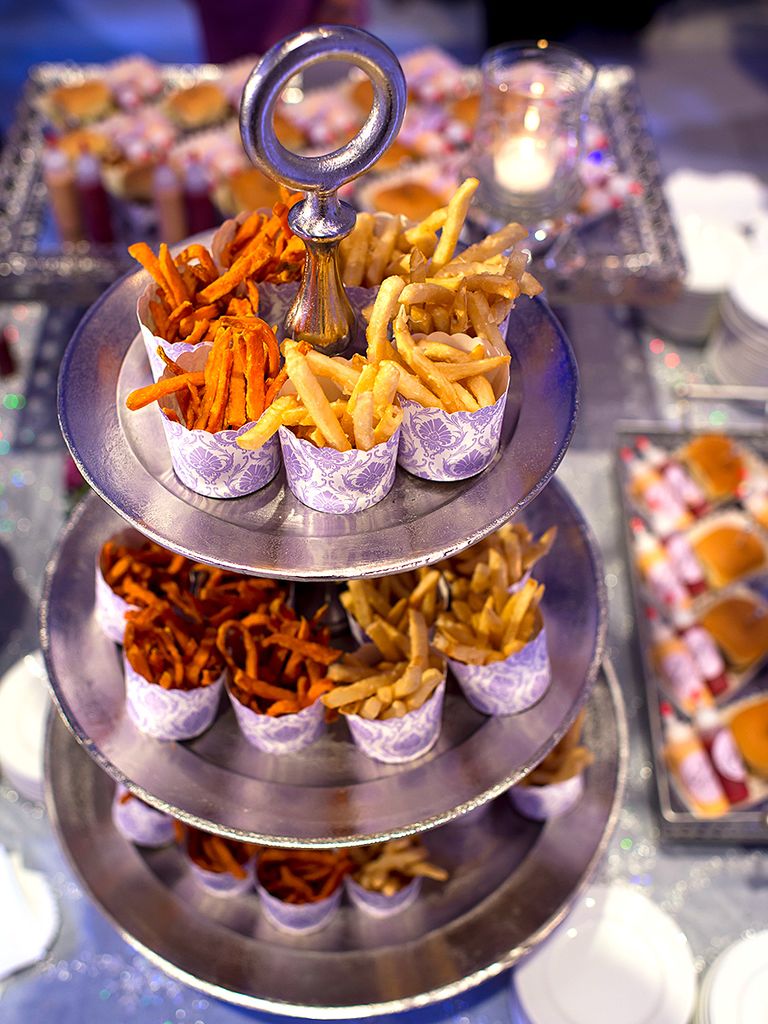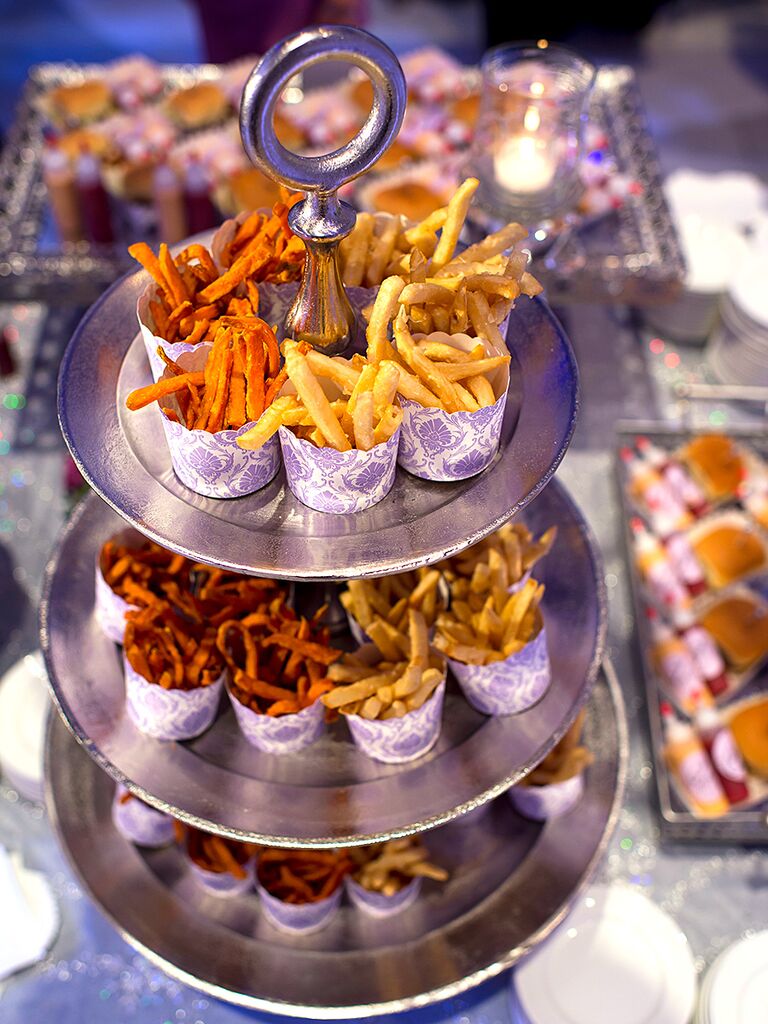 Want to refuel your guests between the reception and after-party? Some fast food favorites in a beautiful presentation should do it.
From: An Enchanting, Ultra-Sparkly Wedding at Milwaukee Art Museum in Milwaukee, Wisconsin
3. Mashed Potatoes Bar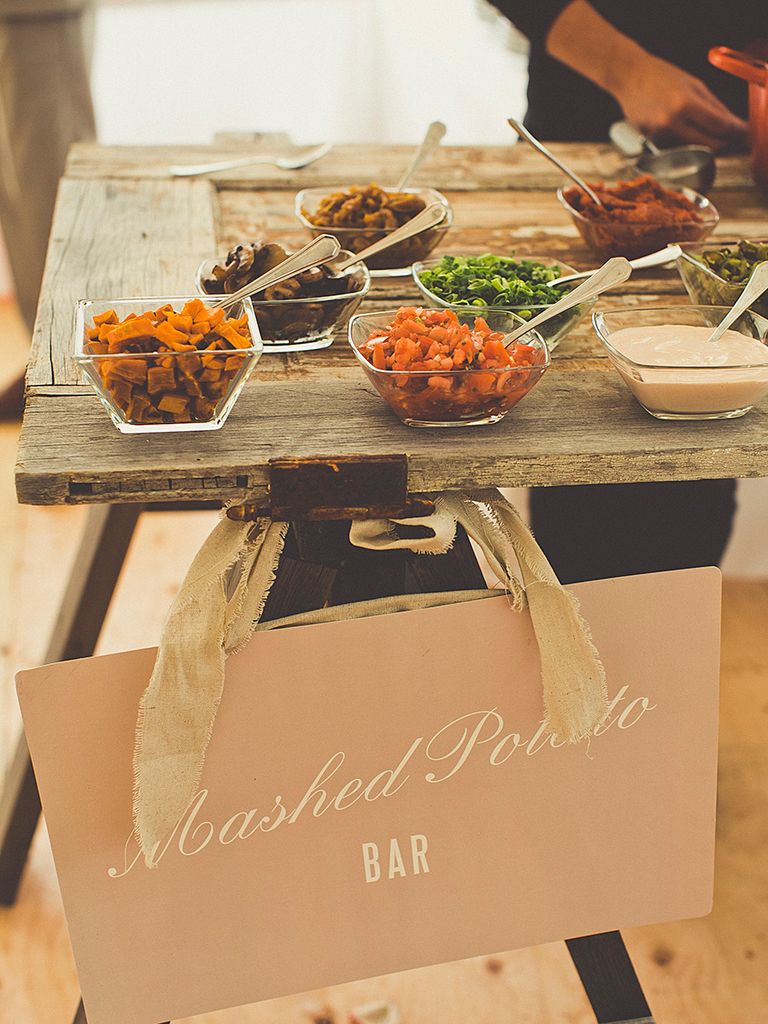 Let mashed potatoes be the blank slate for your guests' culinary imaginations. Also, bacon bits. (You could also turn this into a baked potato bar too.)
From: A Rustic Mountain Wedding at a Private Residence in Tincup, Colorado
4. Sushi Bar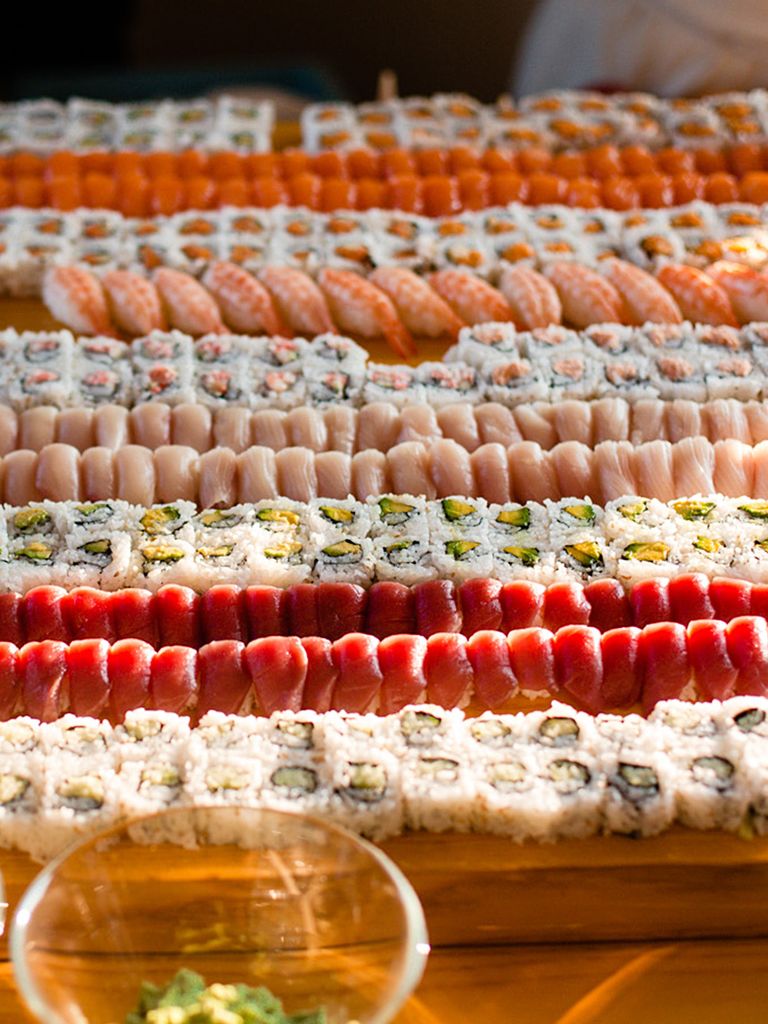 A platter of all different types of sushi to be tried at your guests hearts' content? You'll have the most popular wedding of the year.
From: An Elegant Waterside Wedding at The Liberty Warehouse in Brooklyn, New York
5. Seafood Bar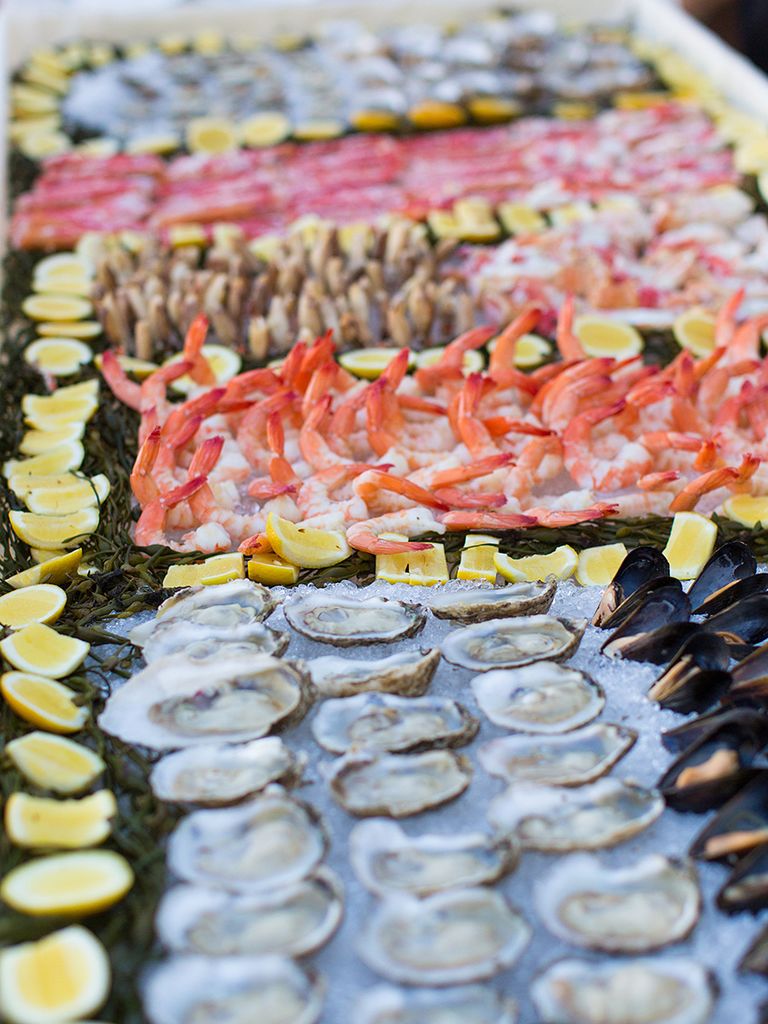 A clam or mussel bake sets the tone for a quintessential New England affair.
6. Pie Bar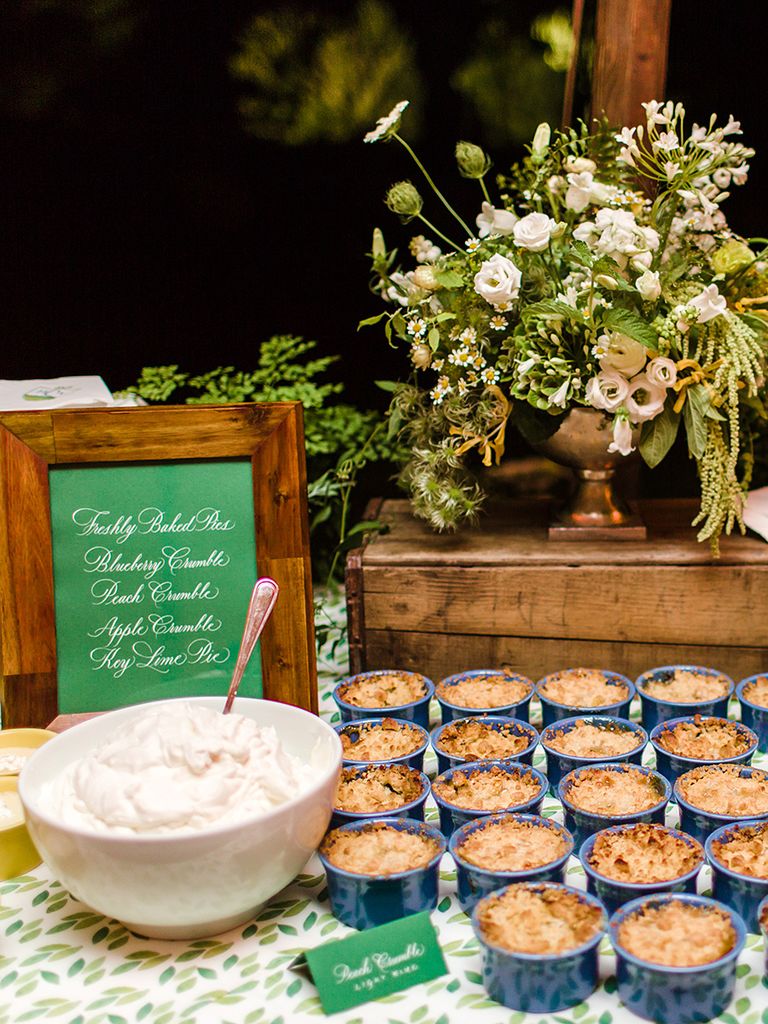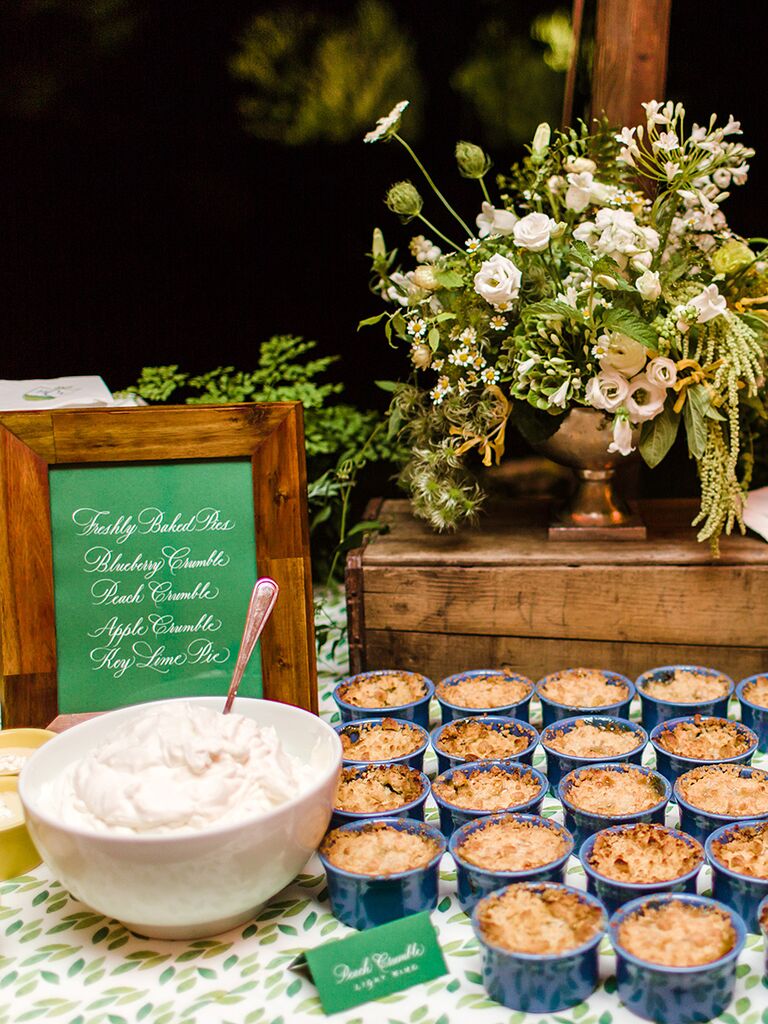 Pie is cake's handsome brother (just look at that golden brown tan).
7. Pretzel Bar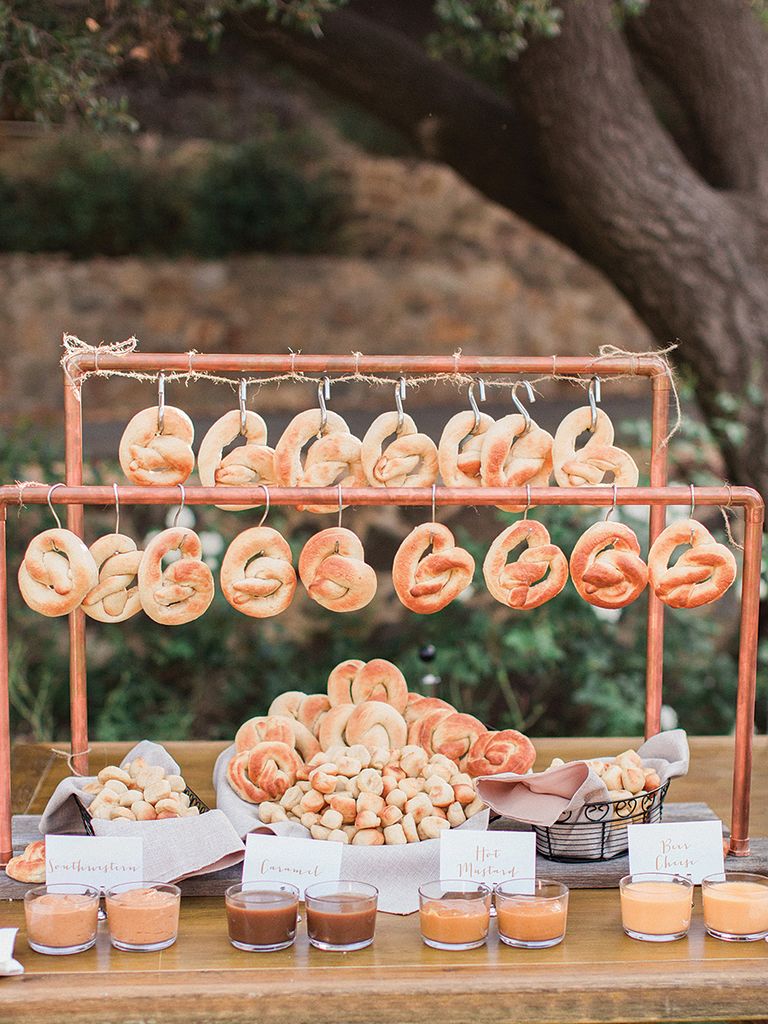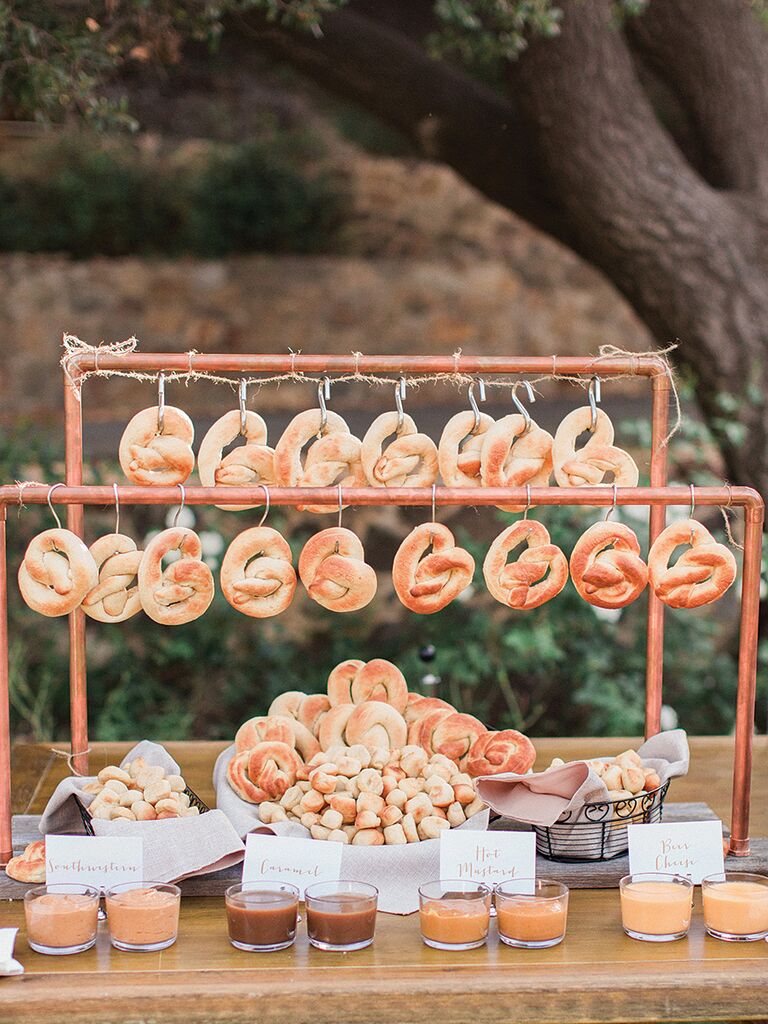 A pretzel bar with varied dipping sauce options? We'll RSVP "yes."
From: A Colorful Backyard Barbecue Wedding in Rutland, Vermont
8. Coffee Bar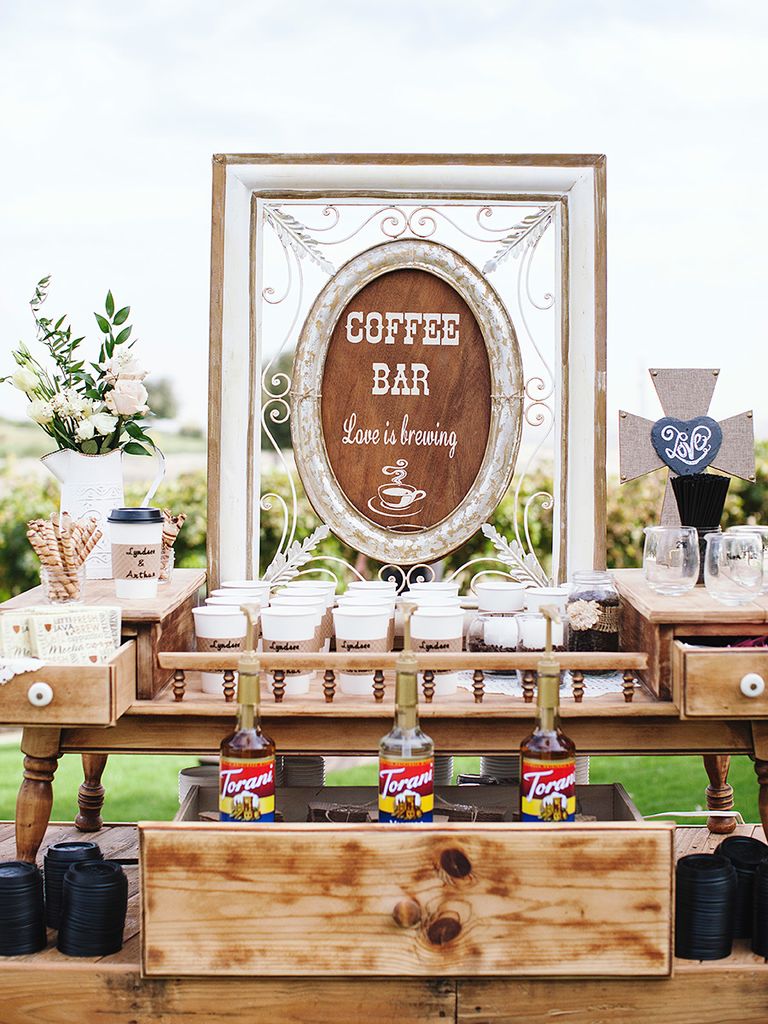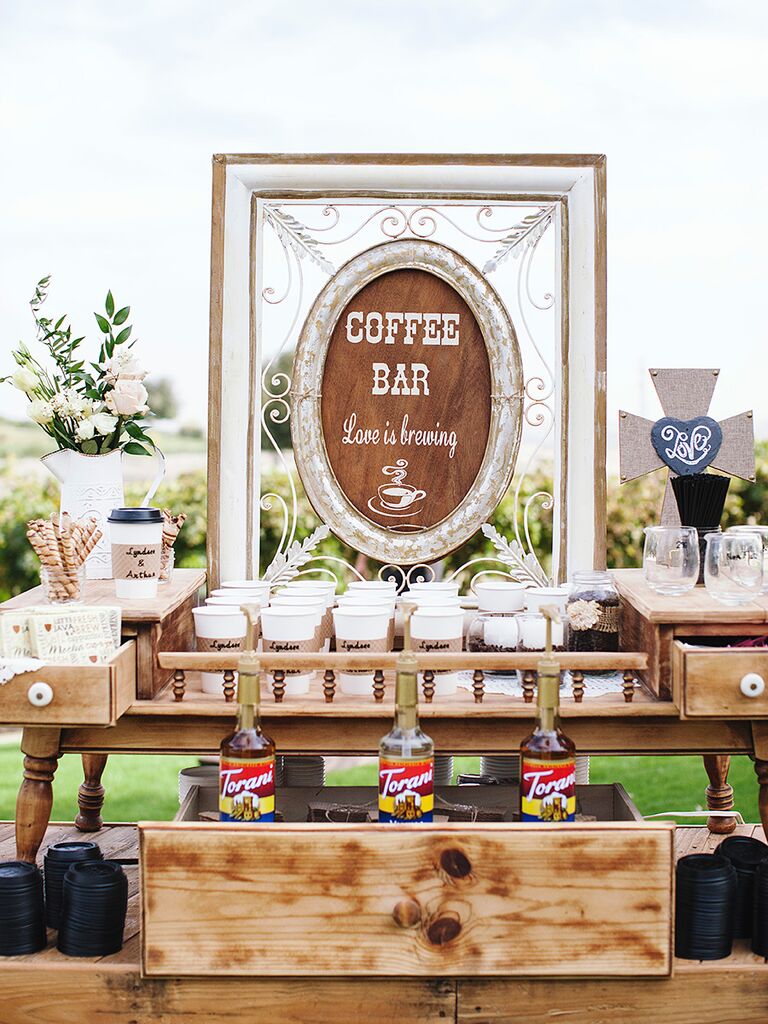 Having a fun drink alternative to alcohol will help supplement the bar—not to mention the caffeine will help keep the dance floor packed all night long.
From: An At-Home, Rustic, DIY Wedding in Woodville, Alabama
9. Milk and Cookie Bar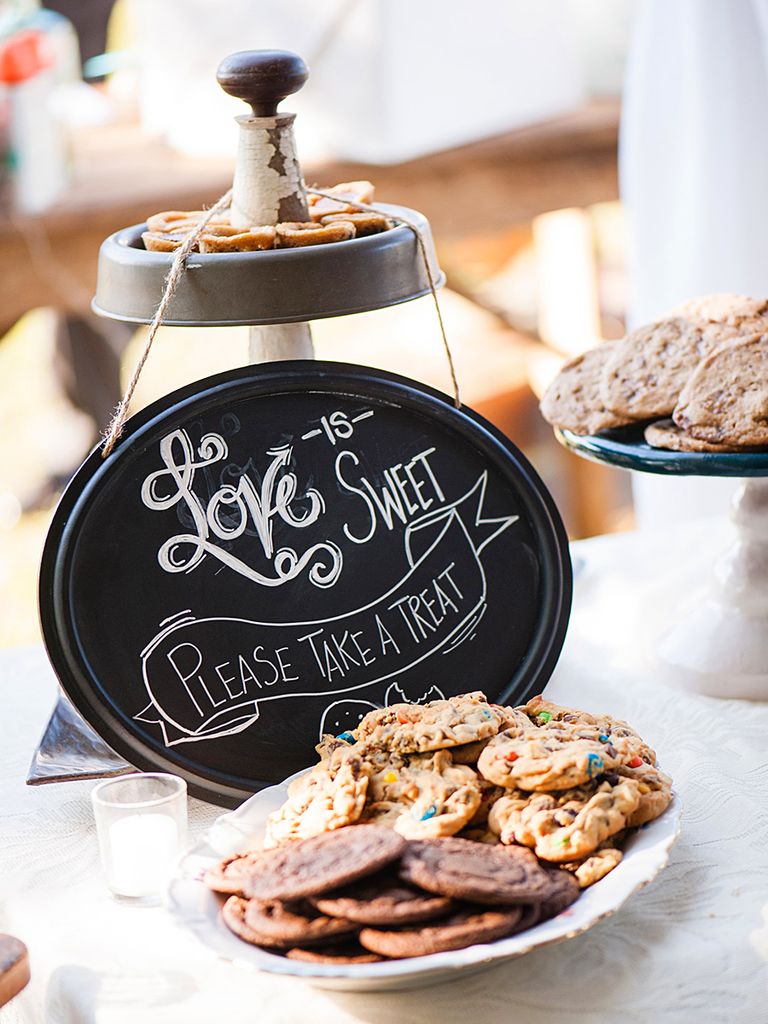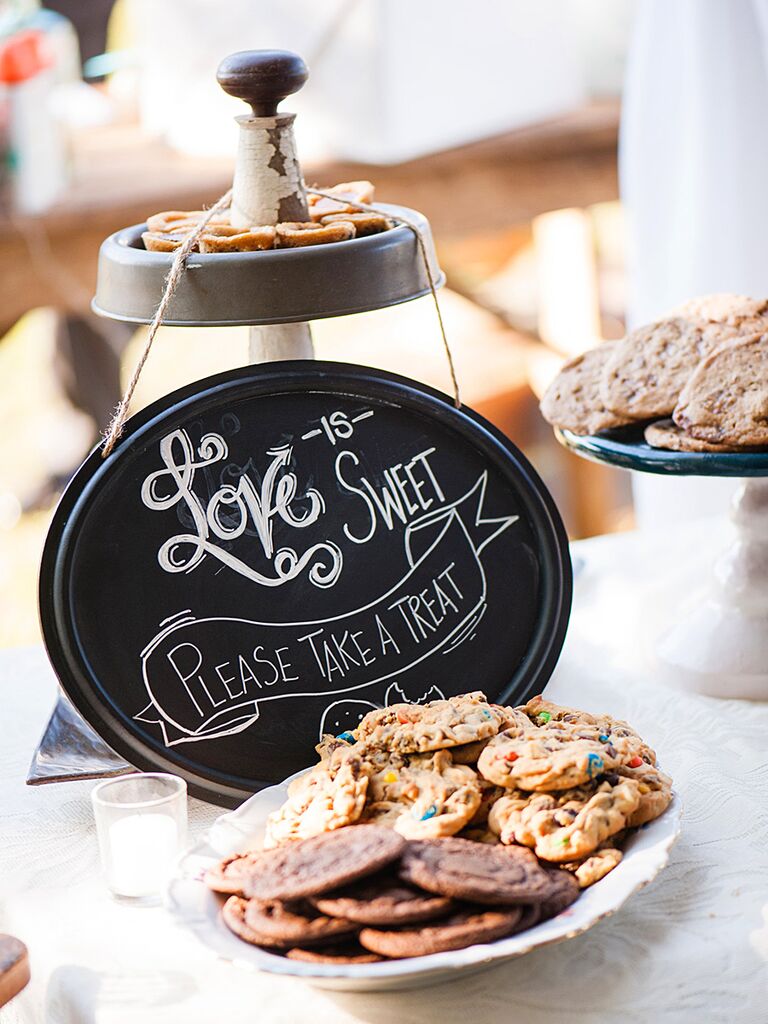 Let your guests dunk to their hearts' content with an array of different cookie flavors.
From: A DIY Shabby-Chic Wedding at a Private Residence in DeLand, Florida
10. Charcuterie Bar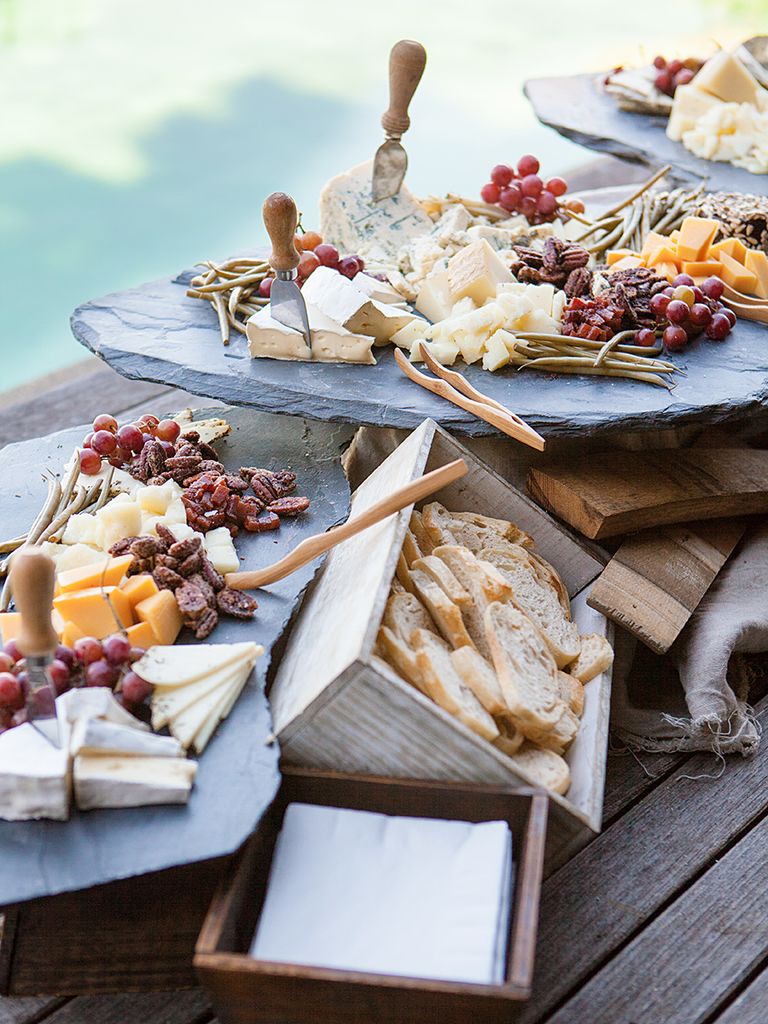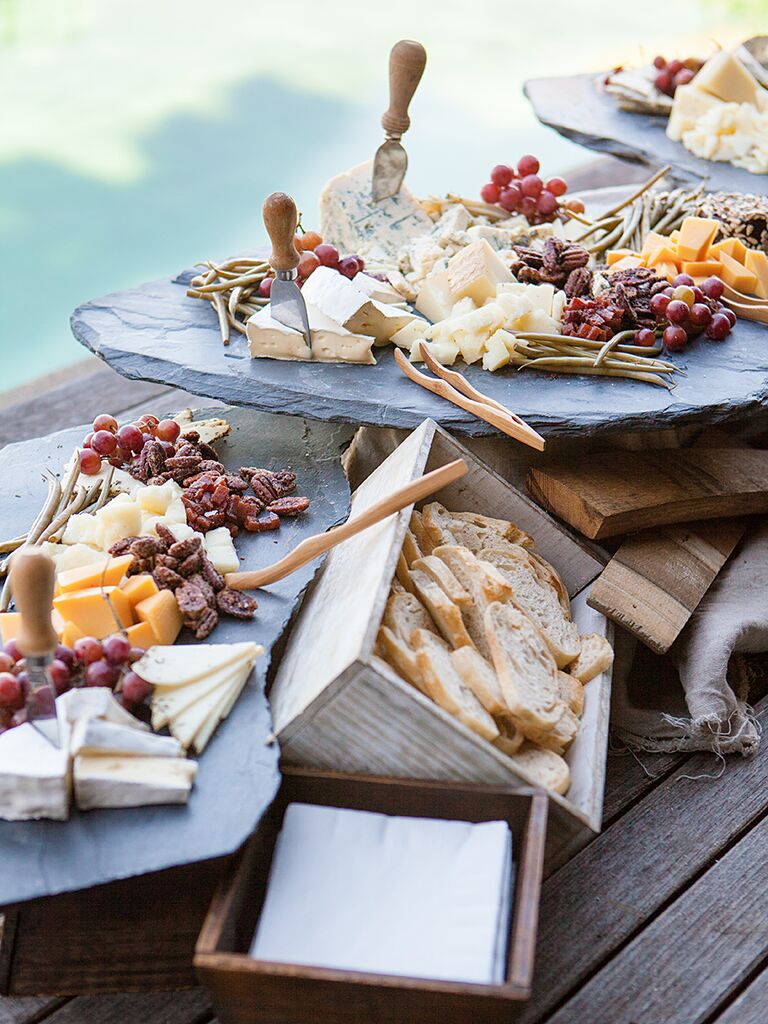 Perfect for a vineyard wedding or a reception with a handful of different wine options for a fun tasting.
From: A Colorful, Whimsical Wedding at a Private Estate in Sonoma, California
11. Fruit and Veggie Bar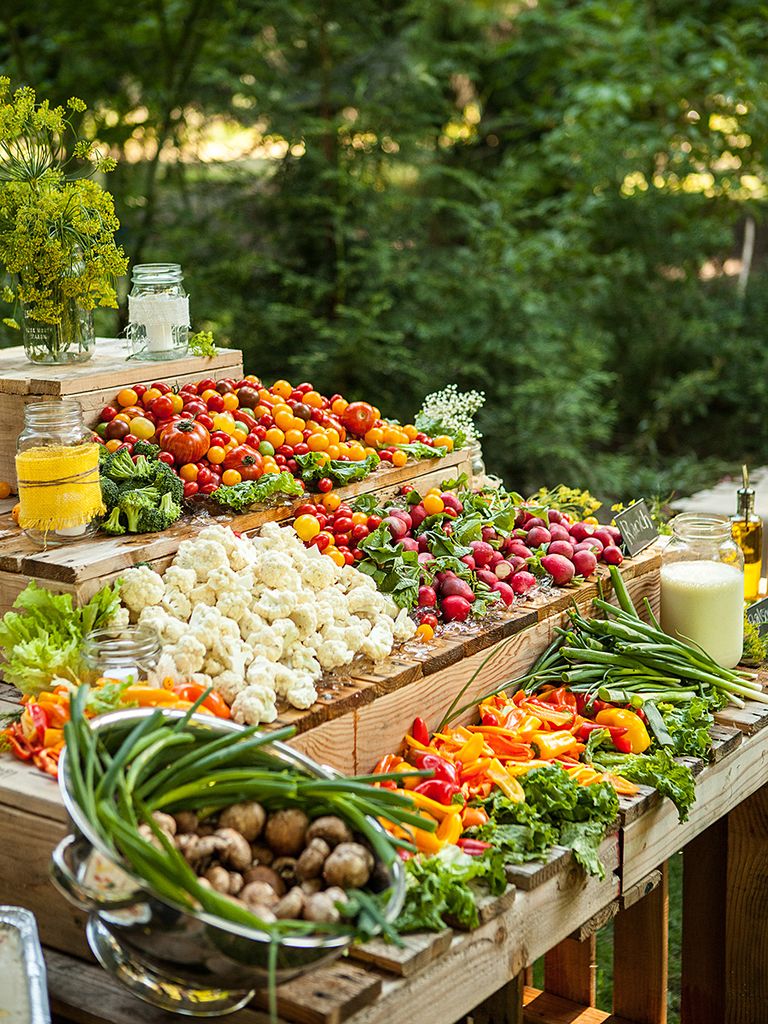 A fruit and veggie focused bar is as healthy as it is tasty (and colorful!). Extra points for artichoke and lettuce floral arrangements.
From: A Yellow Backyard Wedding at a Private Residence in Maple Valley, Washington
12. Doughnut Bar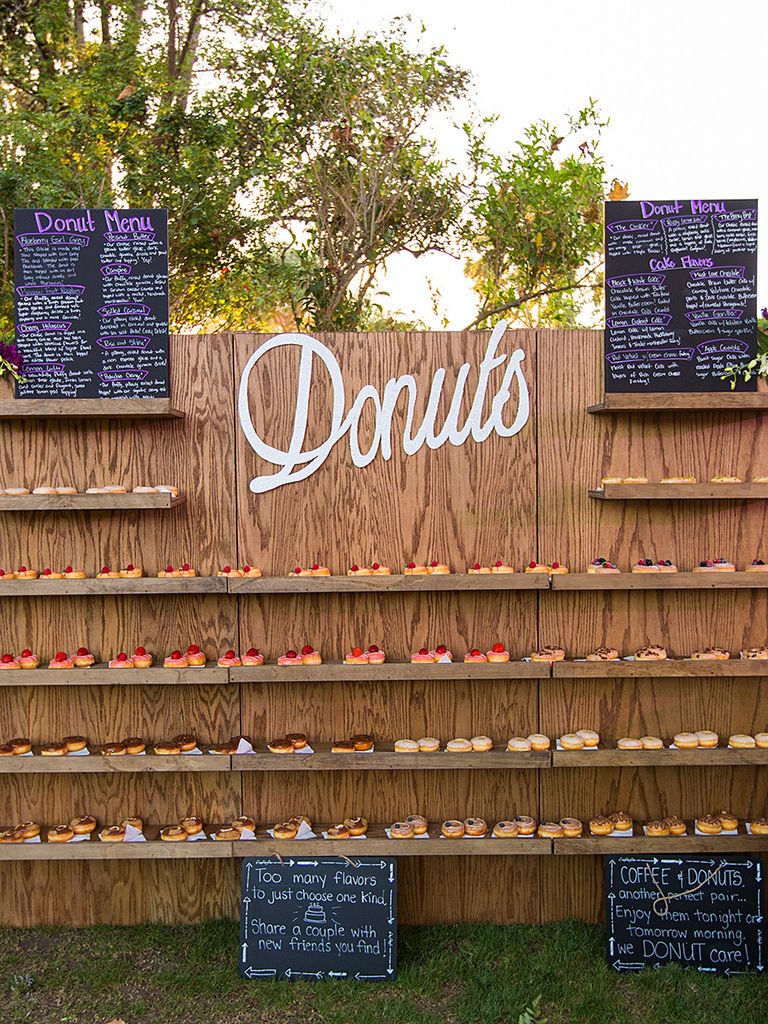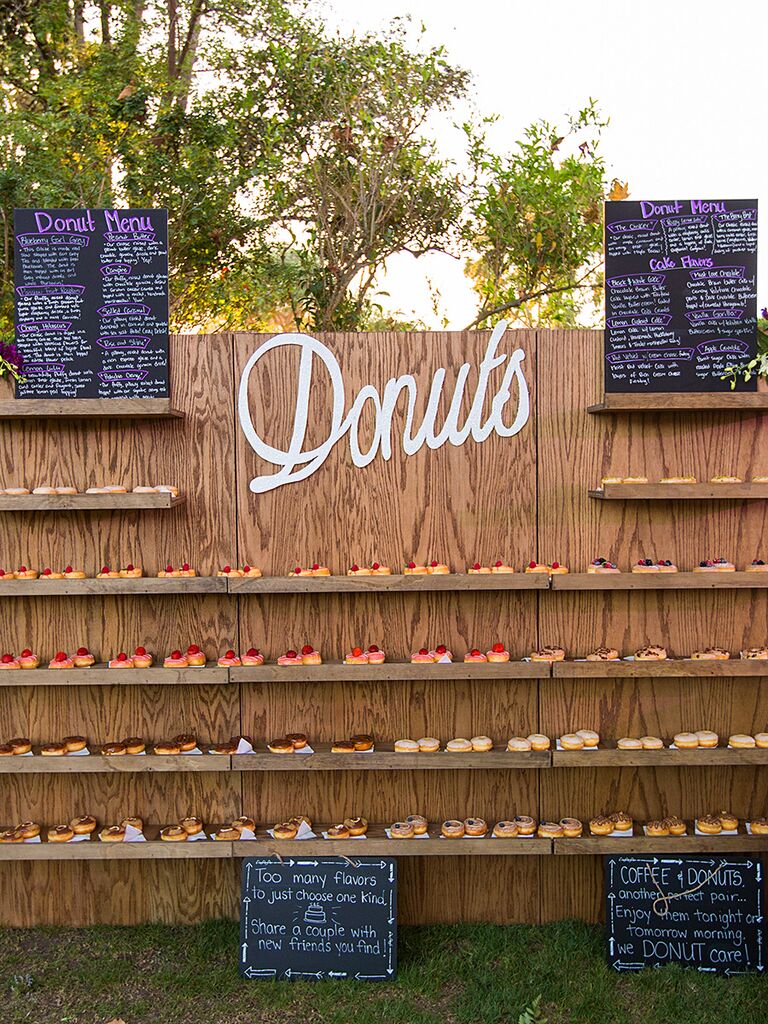 A bar full of doughnuts and sauces to dip? Is there anything better?
From: A Garden-Inspired Beach Wedding at Adamson House in Malibu, California
13. Bundt Cake Bar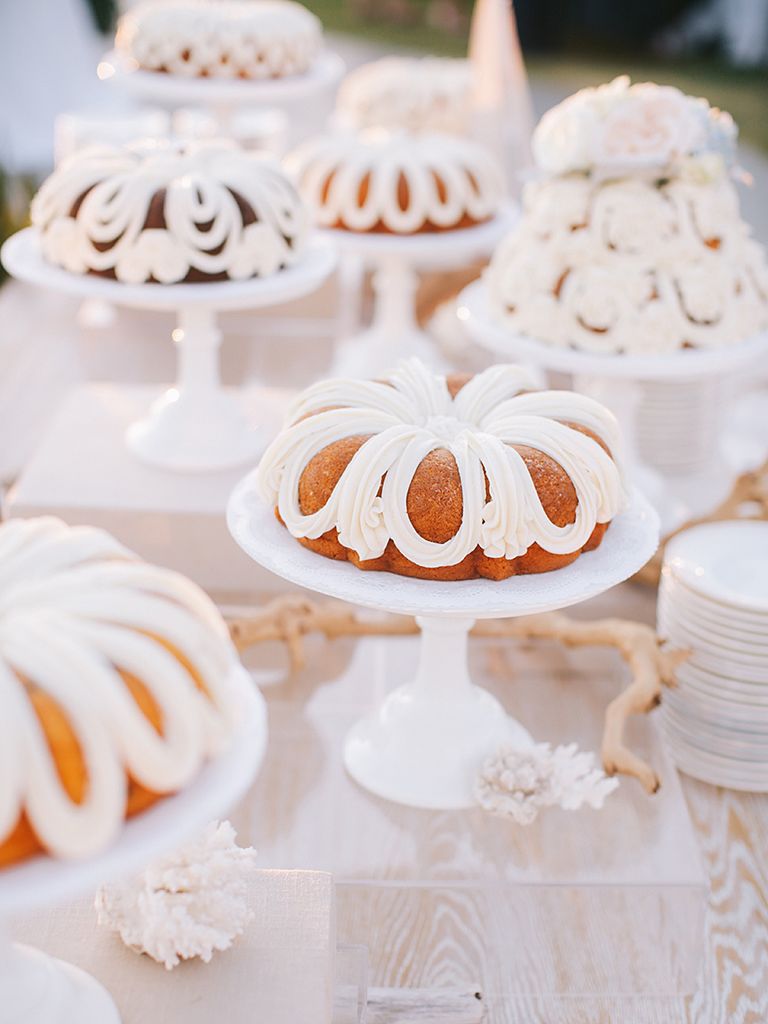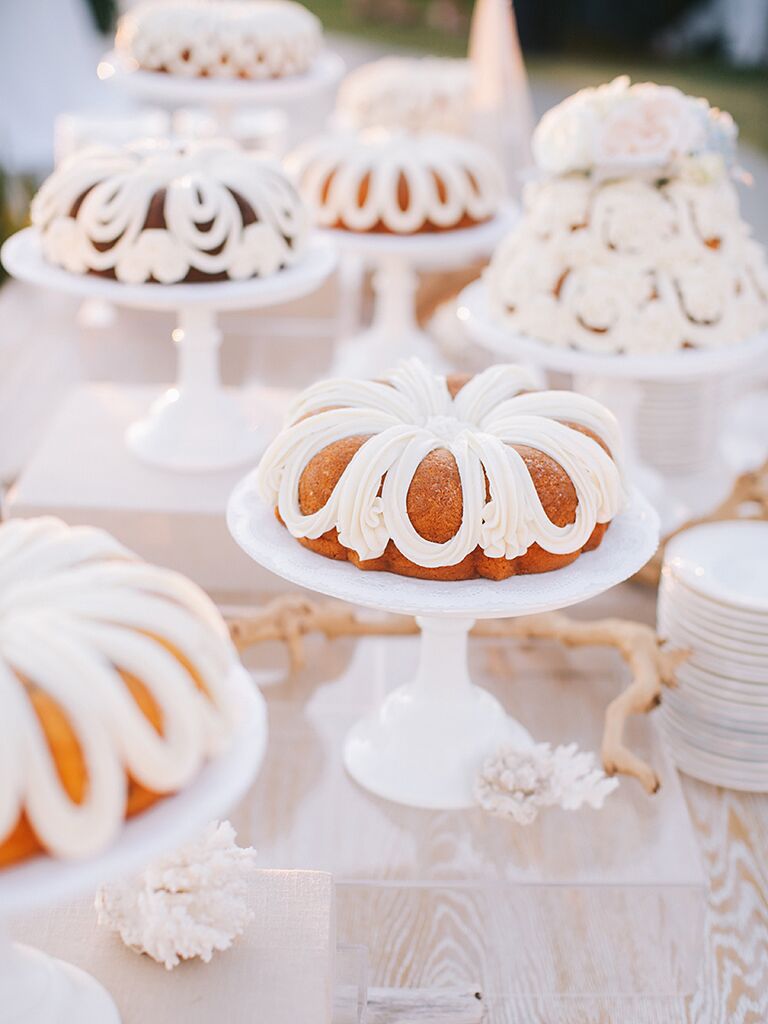 Put a twist on tradition with a wedding bundt cake.
From: A Rustic, Elegant Beach Wedding at Monarch Bay Club in Dana Point, California
14. Popcorn Bar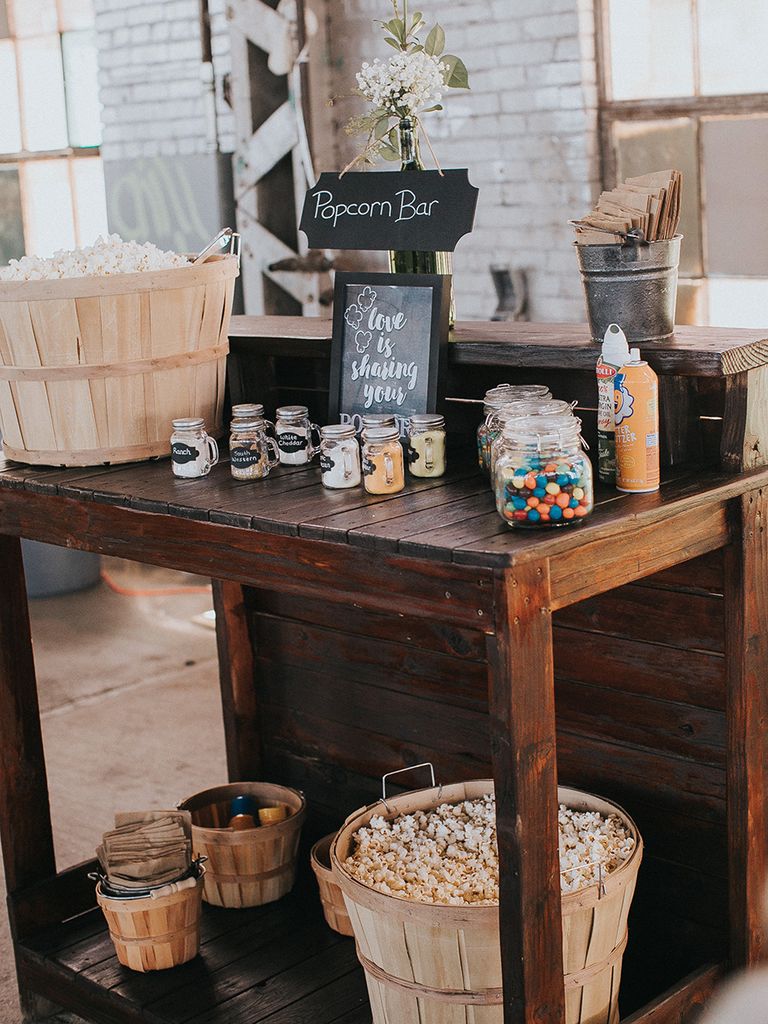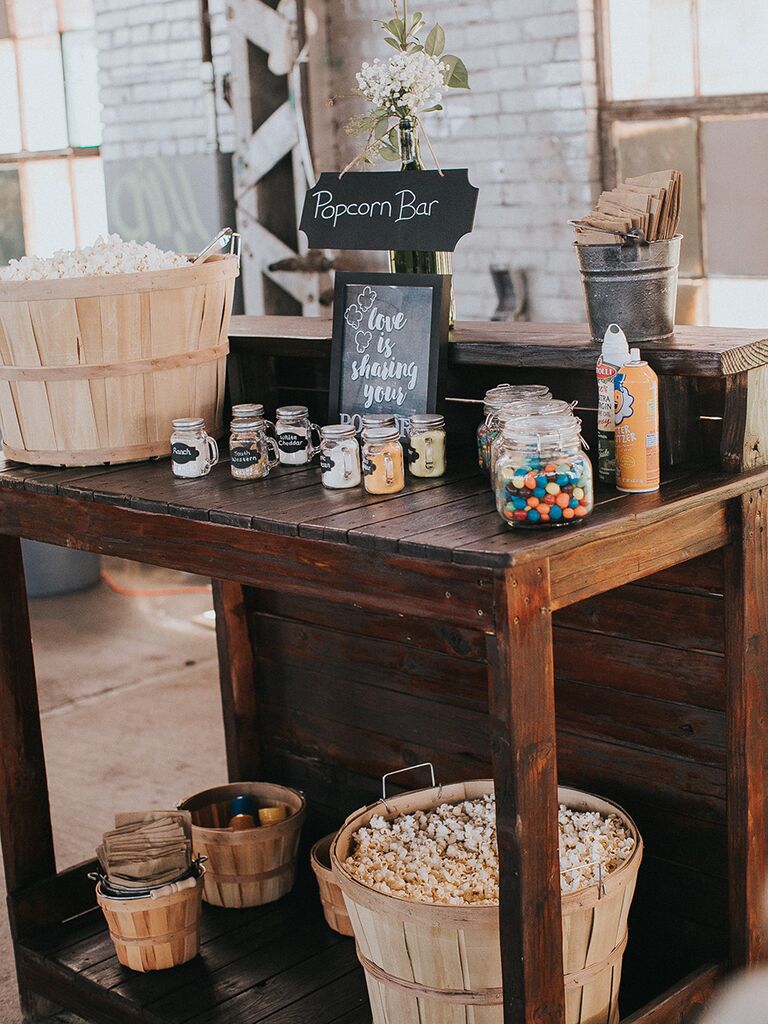 Sweet? Salty? Cheesy? All of the above.
From: A Modern, Industrial-Chic Wedding at Rail Yards Market in Albuquerque, New Mexico
15. Crostini Bar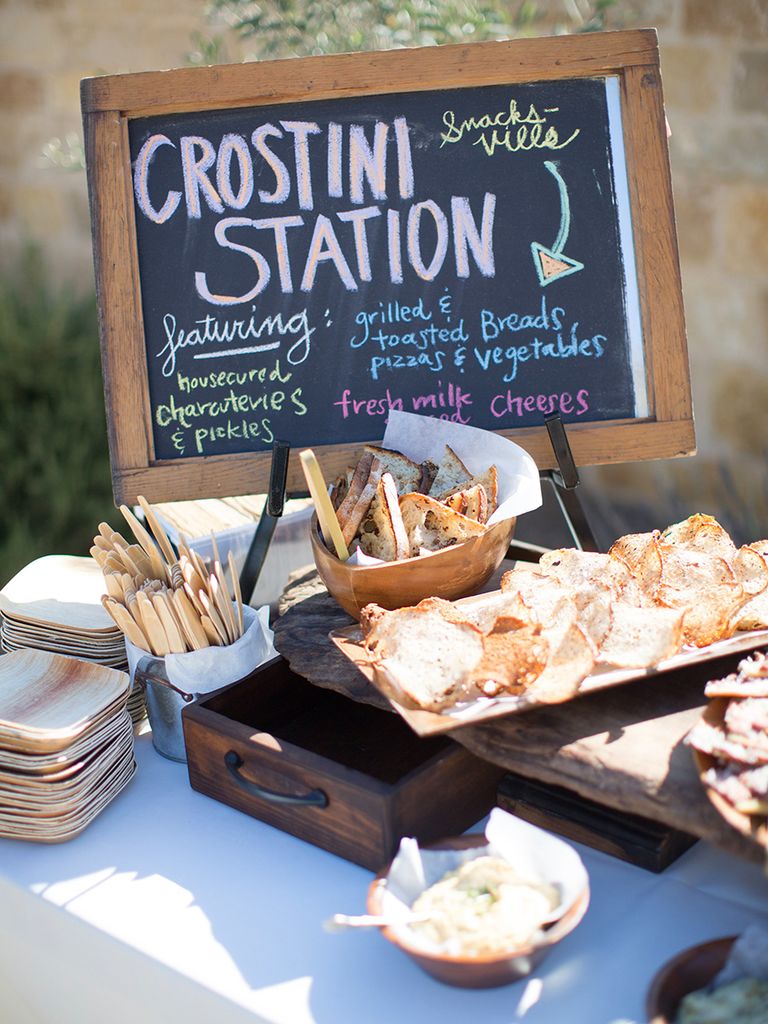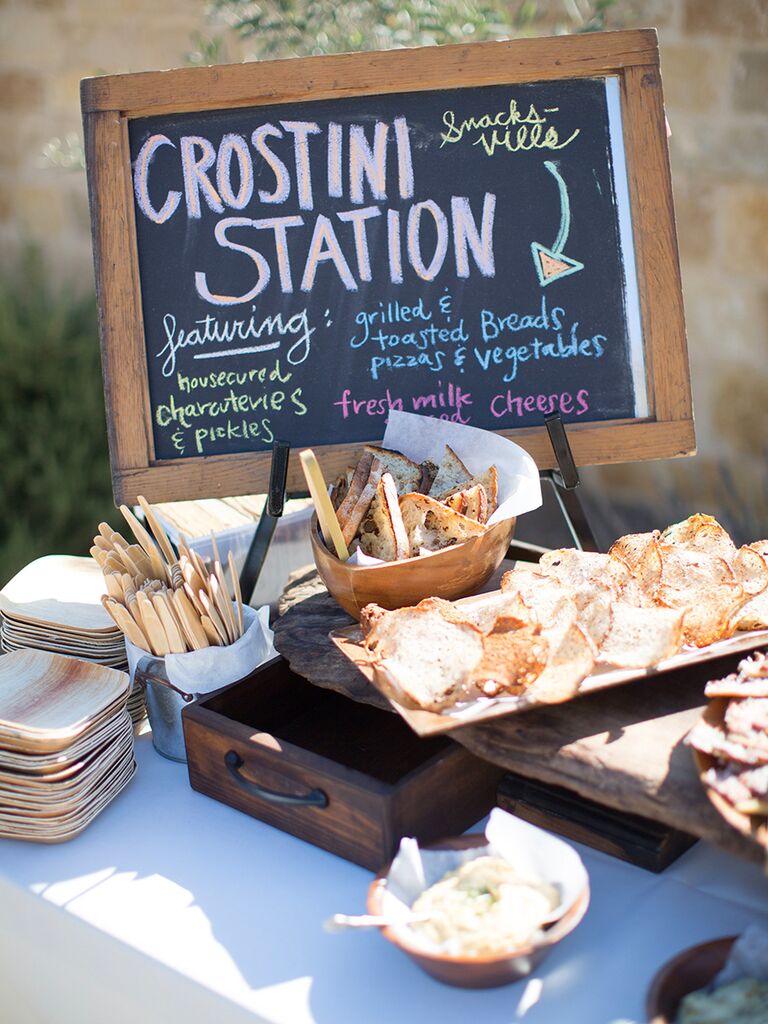 Go for something crunchy and savory to balance out that wedding cake.
From: A Villa at Sunstone Vineyards Wedding in Santa Ynez, California