With March Madness only days away (Selection Sunday is March 13), we're seeing college school spirit all over the place. If your alma mater's team is in this year's NCAA tournament (or you're just a basketball fan in general), show your school pride with a groom's cake inspired by March Madness. Grab some inspiration from our roundup of favorites, here!
Basketball-Shaped Groom's Cake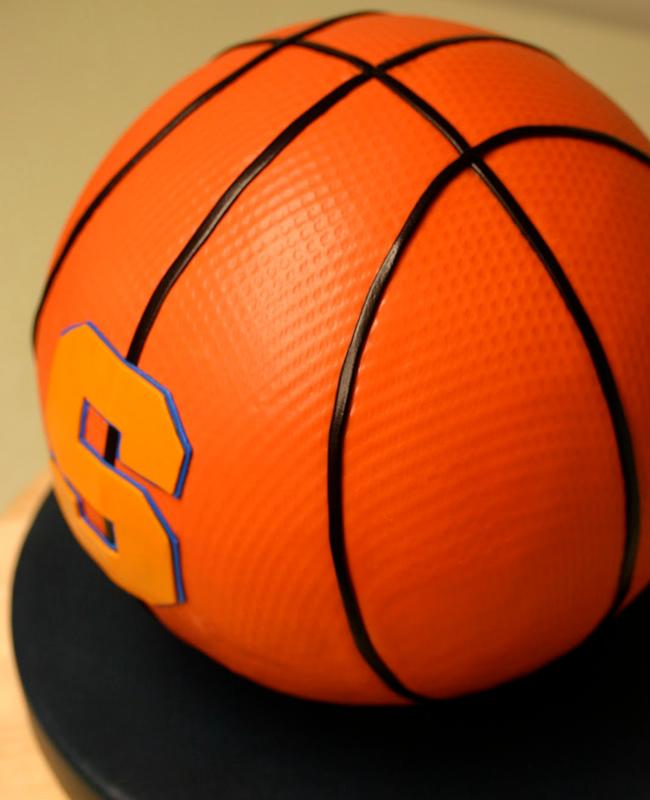 Behold, the classic basketball cake! Bright, festive and impressively realistic, this sporty groom's cake is always a winner. Stick a fondant or frosting university logo on the ball to personalize.
Mascot-Shaped Cake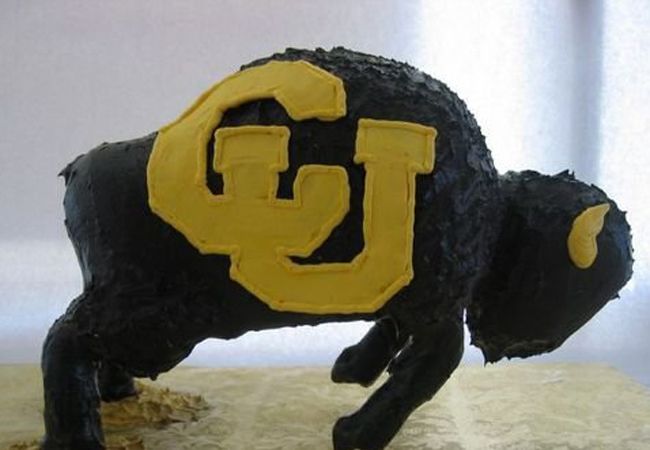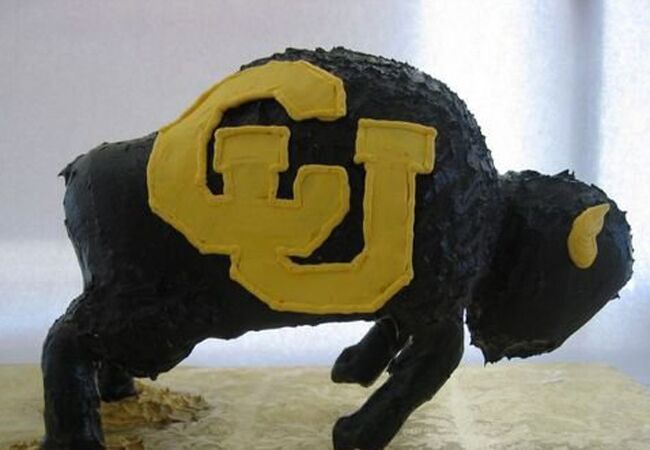 Weddingcakepicturesanddesigns.com
If you're obsessed with your old mascot, choose a mascot-shaped confection (like this one of Ralphie the Buffalo from the University of Colorado) to show your school pride and totally wow your guests.
Team Memorabilia Cake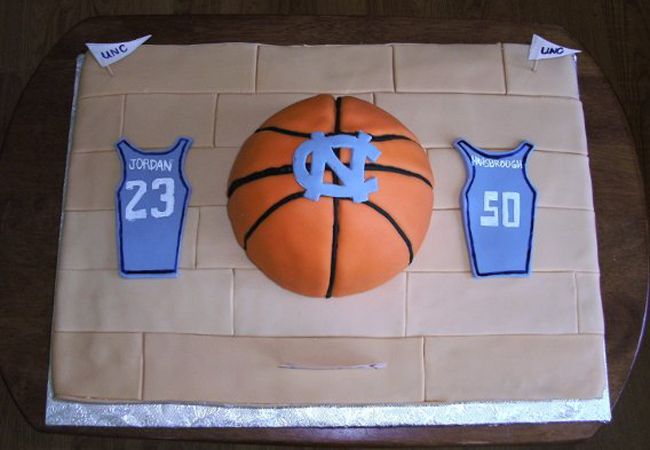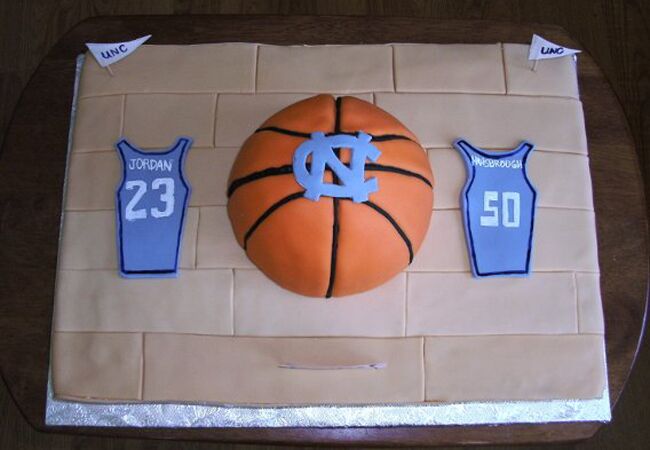 Weddingcakepicturesanddesigns.com
To get the full college fan effect, have a rectangular sheet cake as your backdrop, decorate it like a basketball court or stadium walls, then top it with your favorite players' uniforms and other fun on-theme elements (basketballs, logos, flags—you name it!).
College Team (Cup)Cake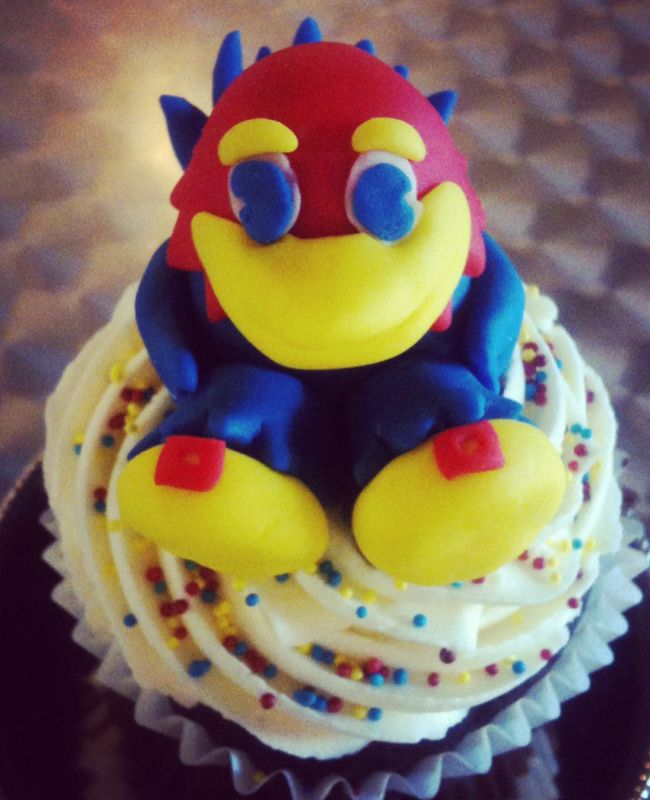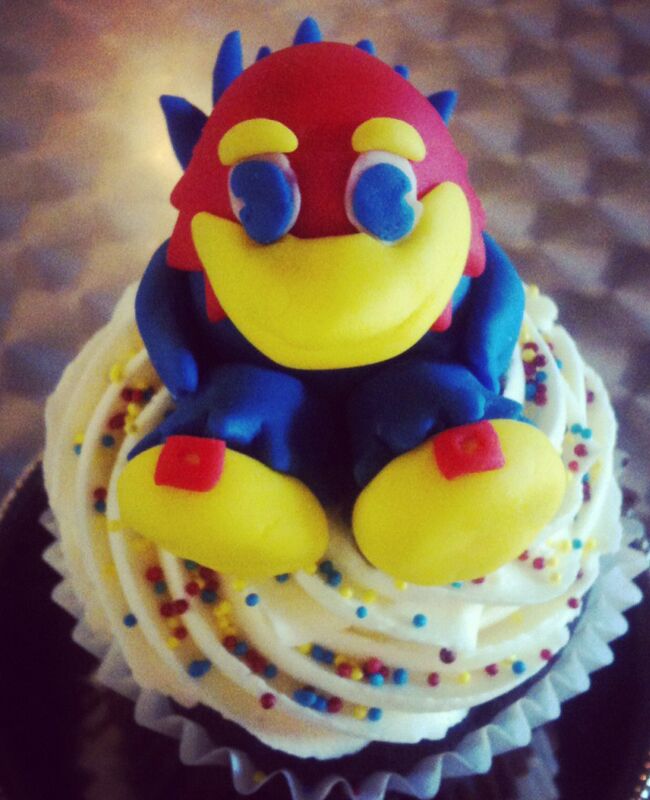 Not feeling an entire mascot-shaped dessert? Choose a slightly more subtle tribute to your school with cupcakes topped with the mascot, jerseys or simply frosted in your school's colors.
Ultimate Basketball Groom's Cake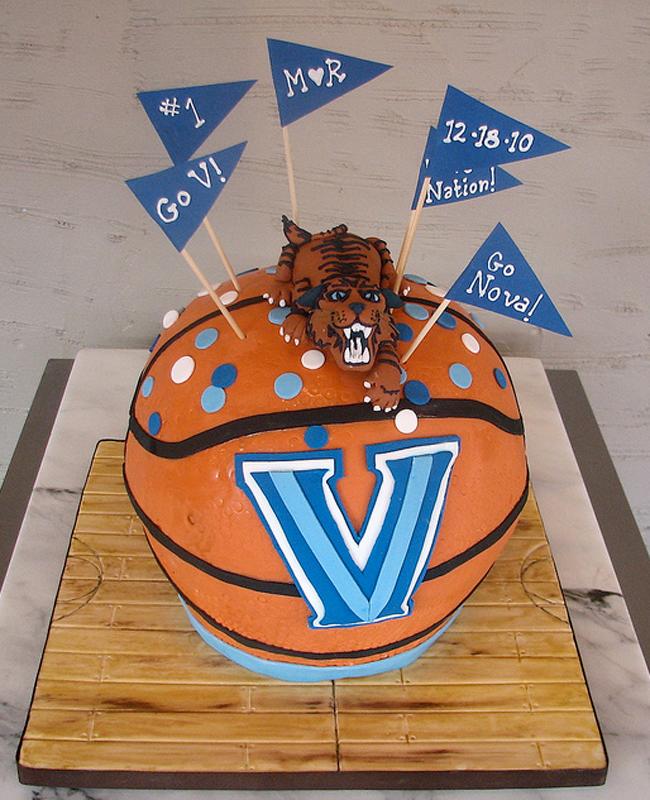 We love this dressed up basketball cake because it's the best of all worlds: a (nearly) full-court base, giant ball, clear logo and write-on flags. You can doodle personal messages or write your wedding date, then stick them right into the cake.