Cake toppers are an easy DIY project that can make the simplest of cakes instantly awesome. There are tons of alternatives to the traditional bride and groom figures (though we love those, too!). Metallic flowers, miniature ribbon penants or heart-shaped pinatas transform a bridal shower or wedding cake from plain to Instagram-worthy in just minutes. Make your own cake bling with one of the 9 genius tutorials below!
Gold Cupcake Liner Flower Topper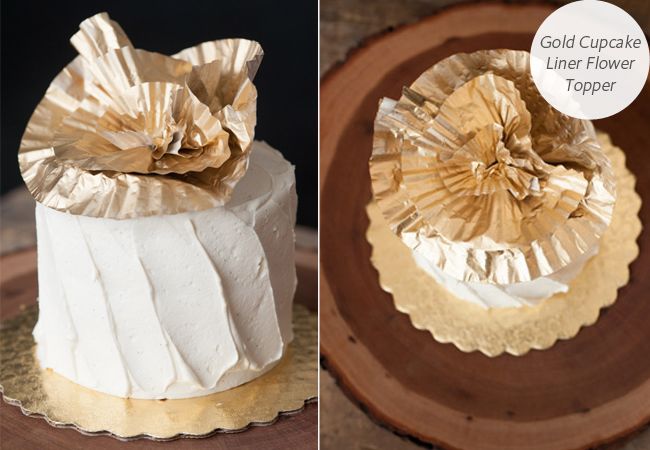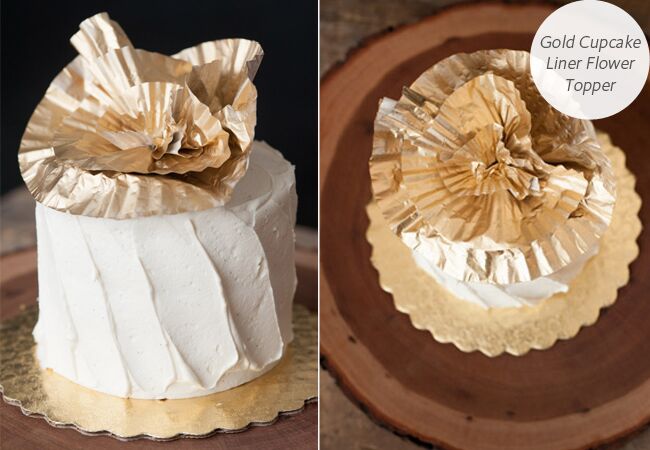 Photo: Cyd Converse
Use cupcake liners to make ruffly flowers that look perfect on top of mini cakes. Cluster a few together for a wedding cake topper. Here's how to do it.
Just Married Flag Toppers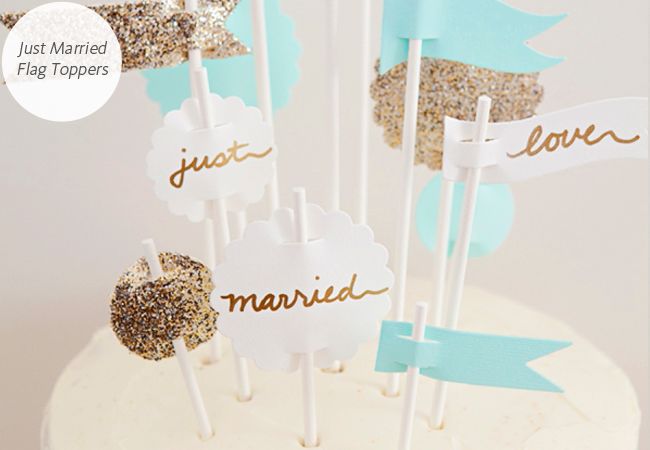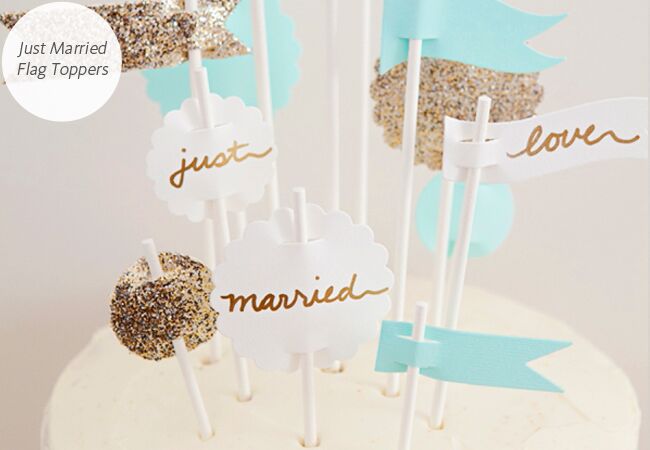 Photo: Jen Carreiro
Punch out various shapes of card stock to thread onto lollipop sticks. Use a variety of textured and colored paper to create a fun mismatched look, then write out a special message on a few of the flags. Follow the tutorial here to learn how.
Stiffened Ribbon Cake Topper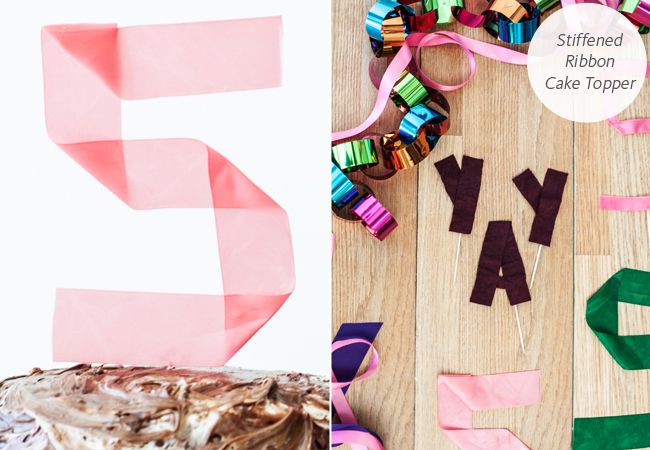 Photo: Victoria Hudgens
Use fabric stiffener and bits of pretty ribbon to spell out any message you choose. Attach to tooth picks for a completely customizable cake topper. Here's the how-to.
Tissue Paper Heart Toppers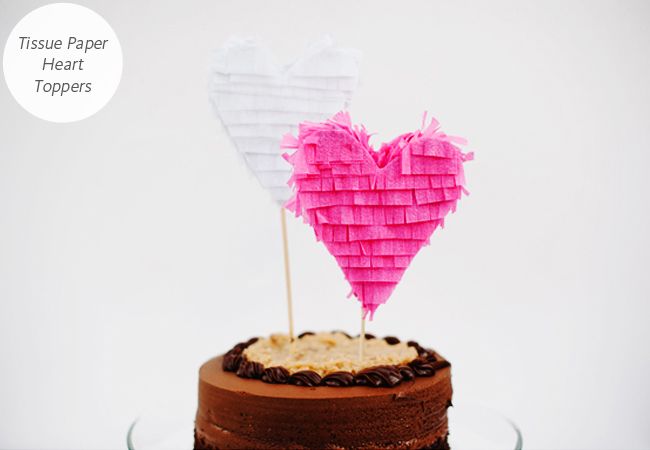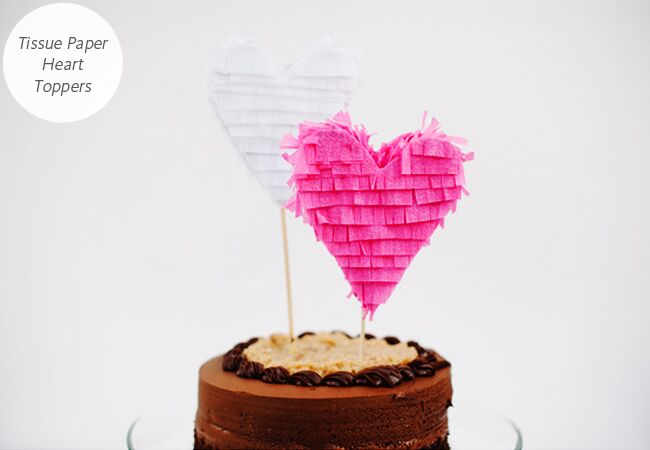 Photo: Victoria Hudgens
Make adorable mini heart pinatas with cardboard and fringed tissue paper. This post will show you how!
Cake Vase Fresh Flower Topper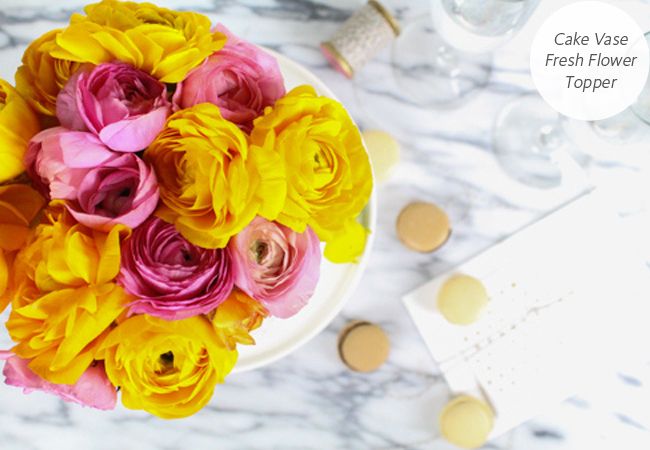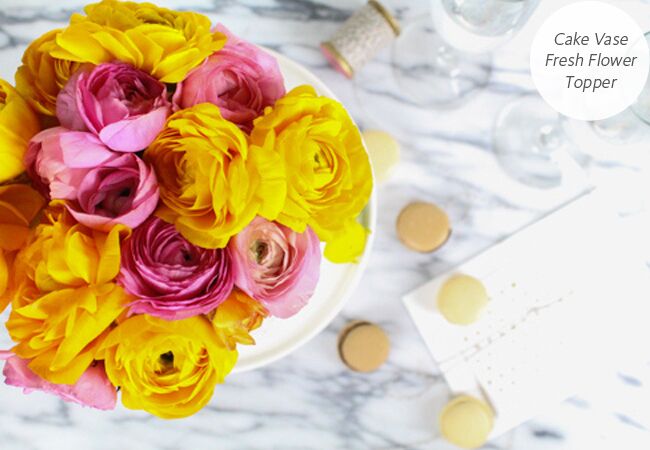 Photo: Ashley Rose
How genius is this cake vase? Fill the vase with water, then arrange your flowers to make a garden fresh cake! See how to make your fresh flower cake here!
Crochet Doily Heart Cake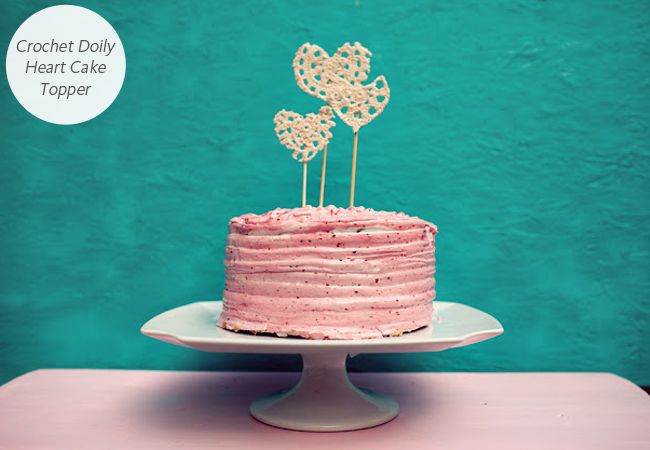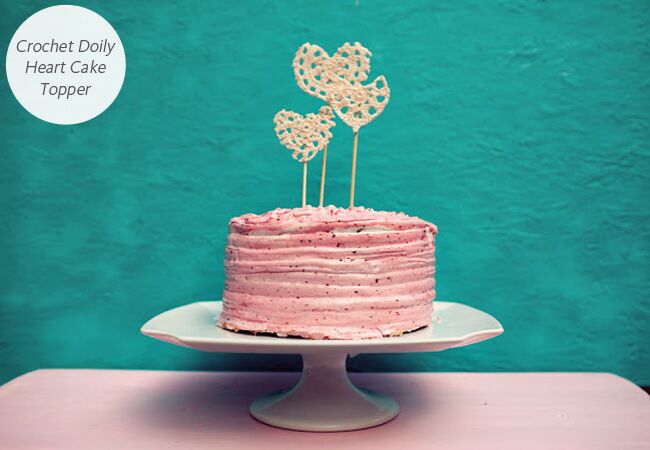 Photo: Carly Taylor Photography
Photo: Carly Taylor Photography
With fabric stiffener and a crochet doily, you can make a vintage cake topper that's totally reusable. Follow the instructions here.
Clay XOXO Cake Toppers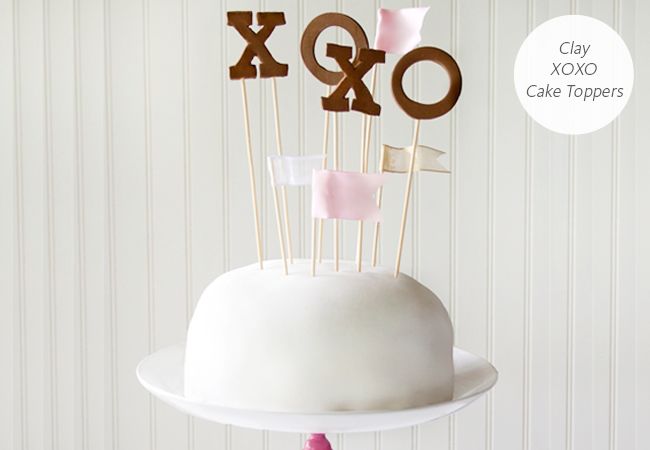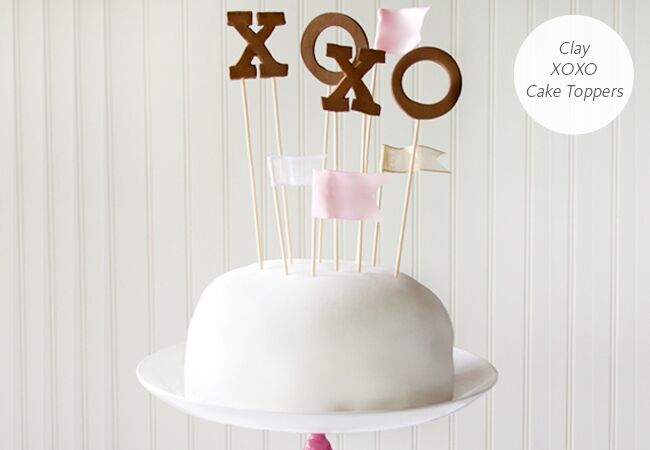 Photo: Maddy Hague
Combine clay letters (or numbers if you display your wedding date!) with pretty ribbon flags for a creative cake topper that's inexpensive and easy to make. Get the instructions here.
Art Decor Cupcake Topper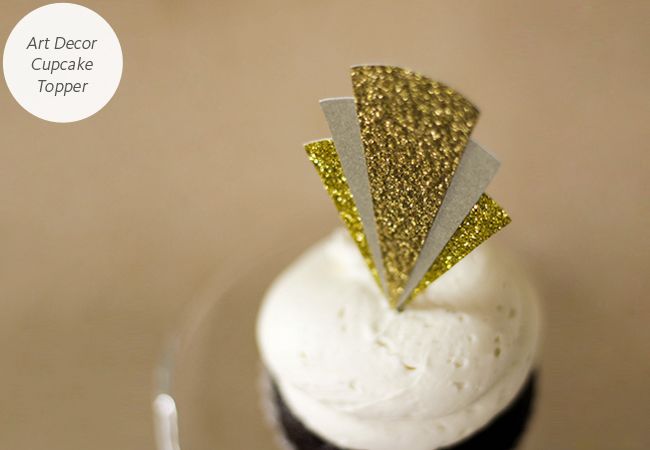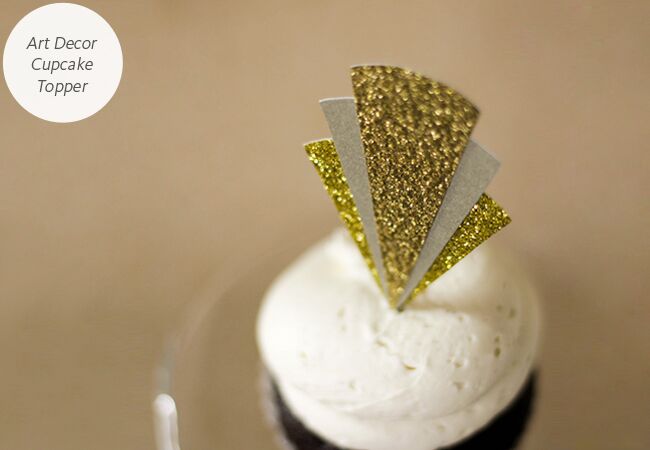 Photo: Anne Kiernan
A few snips of paper and dabs of glue are all you need to make these Gatsby-inspired cupcake toppers. Read this post to see how to make them!
DIY Silhouette Cake Topper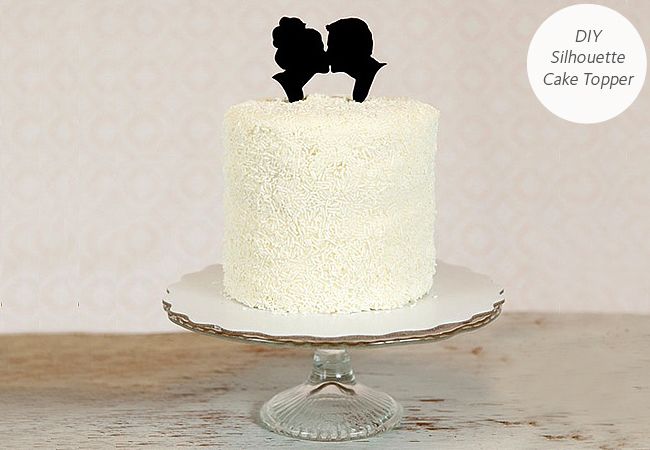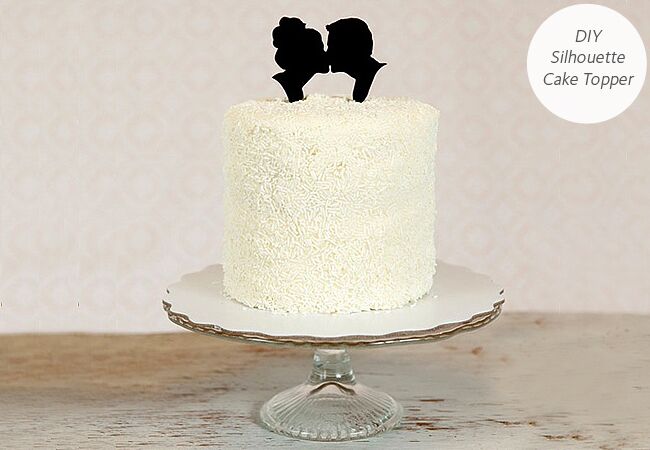 Photo: Simply Silhouettes
Photo: Simply Silhouettes
Make a silhouette cake topper out of any photo of you and your fiance. Just follow the instructions here to learn how!
See More!
> Feast your eyes on these 15 fresh flower cakes!
> Football inspired groom's cake
> 5 wedding DIY projects you can do on a Saturday